Manual Testing Tutorial – Complete Guide | Software Testing Tutorial
In this free online Software Testing Tutorial / Manual Testing Tutorial, we cover all manual testing concepts in detail with easy-to-understand examples. This tutorial is helpful for beginners to advanced level users to learn software testing concepts with practical examples.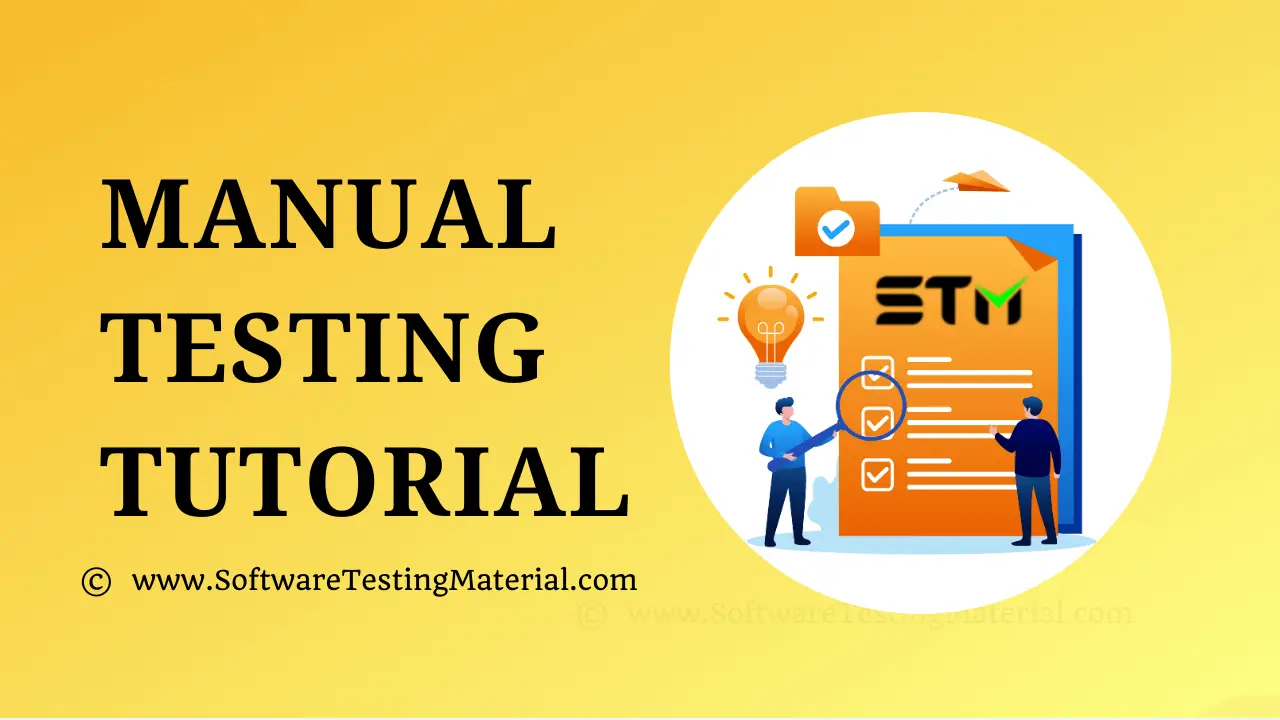 Why This Manual Testing Tutorial?
This Software Testing Tutorial covers right from basics to advanced test concepts.
What are the prerequisites to learn Manual Testing Tutorials for beginners & advanced level?
Basic computer knowledge
Interest to learn Software Testing
Who is the targeted audience of this Software Testing Tutorial?
Anyone who has an interest to learn Software Testing.
Check the below playlist to watch the complete Testing Tutorial.
Manual Testing Tutorial – Table of Content
Click on the links below to see the detailed content of each concept in this Manual Testing Tutorial.
Difference Between Software Testing Types:
Interview Preparation Topics:
ISTQB Certification:
ISTQB stands for International Software Testing Qualification Board. I don't say you will get a salary hike if you finish this certification but it's always good to have certification in career development.
Software Testing Tools:
Manual testing does not mean that the software testers won't use any tool in the process of testing. There are several tools available in the market which helps Software QA's to test an application in an efficient manner.
Trends:
Resume:
Download a sample resume using the below link and modify it as per your needs
If you want us to cover any other topic, please comment below. Finally, Happy Testing!
Check the below links to learn more