30 Best Bug Tracking Tools (Free and Paid) for 2023
Bug Tracking Tools (a.k.a Defect Tracking Tools or Issue Tracking Tools) allow you and your team to capture, assign, prioritize, report, track, and resolve bugs quickly.
Many SMEs are adopting cloud-based project management software. As a result, these businesses are combining bug tracking software with project management software, which is expected to boost the bug tracking software market.
The use of cloud-based bug tracking software is expected to grow in the near future as a result of improved IT infrastructure and an increase in demand for mobility.
The growth of the bug tracking software market is attributed to a rise in the demand for bug-free software development in a short timeframe, as well as an increase in spending on software testing. However, the growth of this market is expected to be limited by the availability of free bug tracking software.
Market Trends
As per a study by Allied Market Research, the global bug tracking software market size is anticipated to expand at a CAGR of 13.60% from 2019 to 2026, reaching $601.64 million in revenue by 2026 from $218.22 million in 2018.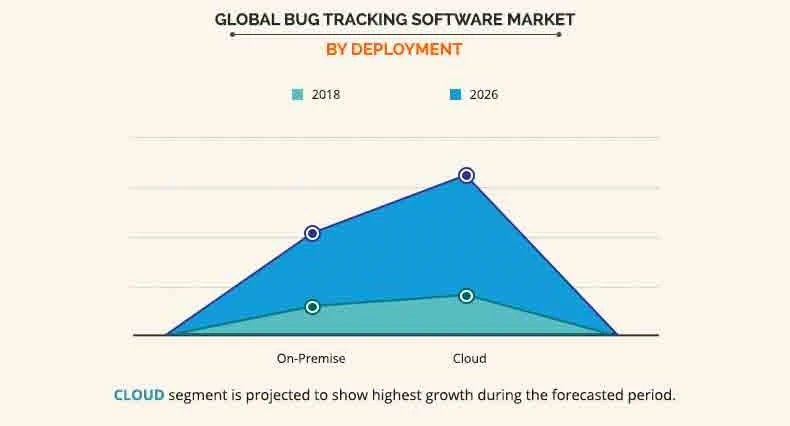 Highlights
Most tools on this list come with the best features.
Almost all the tools can be integrated with tools like Zapier, Asana, Jira, Trello, Slack, and many more.
Most tools on this list have a free trial period to help you make up your mind.
The main details of each tool are listed below, but if you're in a hurry, here's a quick list of the best Defect Tracking Tools.
Pro Tip
When choosing a right bug tracking system, first thing you have to do is to evaluate different bug tracking tools listed above by using their trial version. It is always important to consider your software needs such as your budget, the size of your team along the overall features of the tool before finalizing it.
Don't get confused with the terms defect and bug. Check this post to get out of that chaos.
I always argue that just finding the bugs is not the job of a QA.
A lot more a QA can do. But one of our primary jobs is to find bugs in software. 😉
Also, I recommend you go through this post on the Bug Life Cycle. It gives a clear idea of how a bug goes through the life cycle to be fixed in SDLC.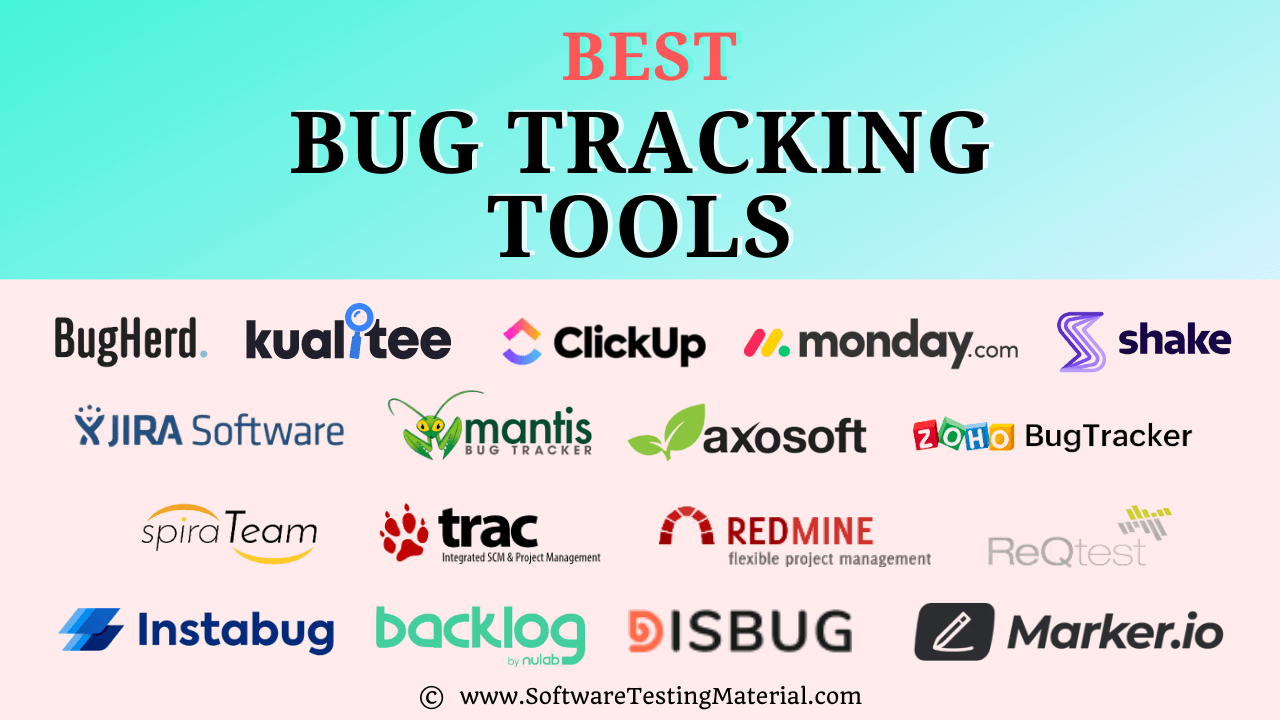 Before looking into the popular defect tracking tools list, I would like to raise some questions.
Are you working in a company where excel sheets are using to track the defects?
I don't say using excel is not a good way of tracking bugs but why could not we try issue tracking tools, when we have the best alternative open source tools.
Everything in an organization is related to ROI (return on investment). So, most of the start-ups don't invest in defect tracking tools and they simply use excel sheets to move on.
Are you using any tool for tracking bugs? Is the tool you are using available in the below list else let us know the tool which you are using and we will include it in our list.
List of Popular Defect Tracking Tools
Here I am listing both free bug tracking tools and commercial bug tracking tools. Commercial tools have free trails too. Using a free trial you could play around before choosing a commercial plan.
Now that you know of a list, let us take a look at each of the popular defect tracking tools with features in detail.
#1. BugHerd
Best for everyone, from expert QA testers to non-technical stakeholders.

BugHerd is a simple bug-tracking tool and visual feedback software. It allows you to easily mark up websites and store all bugs and feedback in one central place for easy management. It allows your clients to pin feedback to elements on a webpage for precise locating of issues and include screenshots or video.
BugHerd captures the technical information required to replicate and fix the bug, such as browser, operating system, screen resolution, CSS selector data, etc.
Must read: Detailed BugHerd Review
Features:
Capture and annotate screenshots or include a short video
BugHerd's kanban style task board lets you easily track and manage bugs and feedback to completion
Gather technical information to easily resolve bugs
Native integration with Slack, GitHub and Wordpress or integrate with JIRA, Trello, Asana and other project management tools

Pin feedback to website elements.

Real-time comments.
Integrates with GitHub, GitLab, or BitBucket.
Pricing: BugHerd plans start from $39 for 5 team members. All plans include unlimited projects and guests.
Free trial: 14 days (No credit card needed upfront.)
Verdict: BugHerd is the easiest tool to speed up website QA and UAT.
Don't miss: BugHerd Alternatives & Competitors
#2. Kualitee
Best for both test management and issue tracking tasks

Kualitee is a complete ALM solution, providing all relevant features to agile software teams that they need to succeed in a software testing lifecycle. It is a detailed test management tool that assists software teams in managing all their testing from a single platform. It also serves as a defect management platform, offering convenient and effective bug management through its issue tracking tool. Kualitee is also equipped with an in-depth project management module.
With Kualitee, you can maintain test case repositories, execute test cycles, log defects, customize dashboards and reports, and do much more in your testing efforts. Kualitee also offers integrations with a host of other tools, including JIRA.
Kualitee has received an average rating of 4.4 out of 5 stars on G2, based on 68 reviews.
Features:
Integrations: Kualitee offers seamless integrations with a wide range of third-party tools for a more streamlined and enhanced testing experience. You can perform a variety of functions with these integrations—including pushing pipelines, syncing defects, creating custom tests, reporting bugs, to more.
Reusable Test Repositories: Testing teams can reuse tests and test cycles across team members and projects, with ease.
Requirement Traceability: Teams can trace tests and issues back and forth throughout the testing process, and easily be able to determine the impact of change.
Personalized Dashboards: Project insights are personalized conforming to each respective role, i.e. of Admin, Tester, and Developer.
Roles and Privileges: There are pre-defined roles available that you can choose from. You can also create custom roles according to your project requirements, and set privileges to manage testers' respective work within the tool.
Customizability: With flexible user controls, users can customize all reporting templates, values, and roles, according to their preferences and needs.
Mobile App: With Kualitee's user-friendly mobile app, you can enjoy and manage your testing process from wherever you are.
Manual and Automation Testing: Kualitee offers both manual and automation testing.
Why Kualitee is one of the best defect tracking tools
Kualitee's built-in defect management module can be used either alongside your testing process, or as an independent issue tracking tool. You can log and detect bugs while executing ongoing test cases with its issue tracking tool. The bugs are differentiated by categories, increasing efficiency as each bug impacts the flow of operations differently.
You can add details against each bug with comprehensive detail—including description, action, status, date etc. You can also remove a bug whenever you require. You will be able to view a history of all your test suites, letting you easily trace any defect to its prior test cases, thus presenting an in-depth sketch of the ongoing project during its testing lifecycle.
Pricing
Pricing starts at $15/user per month.
Kualitee also offers a free 7-day trial.
#3. ClickUp

ClickUp is the most popular productivity and bug tracking software used by highly-productive teams in both small and large enterprises.
This project management tool delivers much more than task management and helps businesses manage their time management, team collaboration, and client reporting.
This customizable bug tracking software is ideal for a variety of teams. It allows you to create your own custom views, document, set goals, build calendars, and maintain an inbox.
Features:
You may quickly assign a lot of tasks with one mouse click.
You may sync your schedule with Google Calendar.
You can use advanced search options to find exactly what you're looking for.
You can pick from a wide range of design templates.
Automatically import documents from other applications.
Collaborate with numerous teams easily.
Assign responsibilities to people and manage their tasks.
Enables you to organizing your tasks by project.
Pricing: It has both Free & Commercial versions
Free plan: Its a forever free plan
Unlimited Plan – Best for small teams $5 per member per month
Business Plan – Best for mid-sized teams $12 per member per month
Business Plus Plan – Best for multiple teams $19 per member per month
Enterprise Plan – Best for many large teams – Contact sales
#4. Monday

Monday is a visual bug tracking software for all agile projects. It tracks all the bugs in one place and helps improve team collaboration.
Features:
Filter and prioritize the bugs simply by "dragging and dropping".
Allows you to customize the right workflow for your team.
Allows you to automate your daily work.
Integrates with Slack, Google Drive, Gmail, Google Calendar, Jira, GitHub, Trello, Dropbox, Typeform, Mailchimp, etc.,
Pricing: It has both Free & Commercial versions
Free plan: Its a forever free plan upto 2 seats
Basic Plan – $8 seat/month. Total $24 per month billed annually.
Standard Plan – $10 seat/month. Total $30 per month billed annually.
Pro Plan – $16 seat/month. Total $48 per month billed annually.
Enterprise Plan – Contact sales.
#5. Shake

Shake SDK is a bug reporting software that offers the ability to track & segment incoming bug reports. Once a bug is reported users can assign priority, assignee, and add tags to it. Additionally, Shake offers rich information with every bug report, such as activity history, device data, and detailed steps to reproduce. These are all searchable, so a user can find them easily.
Features:
It allows users to report bugs using screenshots or video.
It can be integrated with the tools such as Zapier, Asana, Azure DevOps, GitHub, ClickUp, Jira, Trello, Slack, and many more.
It allows users to report bugs even when offline.
Pricing: It has both Free & Commercial versions
Free plan: Its a forever free plan
Premium: $50 per active app, per month
#6. Zoho

Zoho BugTracker is an online defect tracking tool and issue tracking software that helps you to track and fix bugs quickly.
This scalable bug tracking software is one of the modules in the task management software Zoho Project.
It allows you to create custom fields, workflows, and customize the interface to detect any software.
It allows you to easily integrate the Zoho bug tracking tool with tools like Google, GitHub, Bitbucket, Dropbox, Zoho Analytics, Zoho Desk, Zoho Books, Zapier.
Features:
You can use it to track projects, issues, milestones, reports, and documentation in one place.
Notifications and reminders can be automated using this tool.
Custom workflows that allow you to submit and fix bugs with minimal efforts.
You can produce a variety of detailed reports using this tool, including how many bugs have been reported, fixed, and so on.
Allows you to sort defects according to their severity.
Email notifications will notify you and your team if any bugs are discovered.
Bug reports and attachments may be added to comments.
You can keep track of the development of your team through dashboards.
Pricing: It has both Free & Commercial versions
Free Plan: $0 user/month billed annually for 3 users.
Premium: $50 per active app, per month
#7. BUGZILLA

Bugzilla is an open-source web-based bug tracking tool developed by Mozilla. It is one of the leading bug tracking solution used by many organizations.
This powerful tool can help you keep track of the bugs in your software. However, it can be tricky to use, and it's important to know how to use it effectively.
Features:
Advanced search capabilities that can remember your searches
Email notifications
Scheduled Reports (Daily, Weekly, Hourly, etc.) by Email
Reports and Charts
Automatic Duplicate Bug Detection
File/Modify Bugs By Email
Time Tracking
Request System
Private Attachments and Comments
Pricing: Free
#8. HP ALM (Micro Focus ALM/ Quality Center (ALM/QC))

Micro Focus Application Life Cycle Management ALM / Quality Center QC is an application management solution to help you to define, build, test, and deliver applications fast and with confidence across the entire Software Development Life Cycle (SDLC). It's a premium tool and has a free trial.
Features:
Requirement Management
Defect Management
Reports Management
Cross-Project Reporting
Integrate ALM/QC, Jira, and many other popular tools using Micro Focus Connect.
Pricing: Commercial and free trial available
#9. JIRA (developed by Atlassian)

According to Atlassian, JIRA defect tracking tool is used for issue tracking and project management by over 50,000 customers. Companies like Twitter, Nasa, Audi, The Telegraph, and much more are using JIRA Software. Why still thinking, give a try. It is a commercial tool and it provides a free trial.
Features:
It is a platform-independent that could run anywhere
Workflow in JIRA can be easily customized based on our requirement
It acts as an issue tracking as well as project management tool
It allows us to track the progress of a project from time to time
Pricing: Commercial and free trial available
Don't  miss: Best JIRA Alternatives You Should Know
#10. Mantis

MantisBT is an open-source web-based issue tracking tool. It also provides a mobile version. Users are able to get started in minutes to manage their projects.
Features:
Email notifications
It supports Android, iPhone, and Windows Platforms.
It is compatible with Chrome, Firefox, Safari, Opera, and IE 7+.
Pricing: It has both Free & Commercial versions (You get 30 days free trial on commercial plans too)
#11. Trac

Trac is an open-source, web-based project management, and issue tracking tool.
It's been used by a variety of organizations to manage bugs for both free and commercial software, as well as proprietary projects and products.
Features:
Project management
Bug tracking
The search engine for tickets, email notifications, etc.,
Pricing: Free (check @ official website)
#12. Redmine

Redmine is open-source, web-based project management, and issue tracking tool. Some of the main features of Redmine are multiple projects support, flexible role-based access control, flexible issue tracking system, Gantt chart, multi-language support, issue creation via email, etc.,
Pricing: Free
#13. FogBugz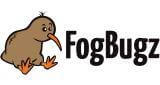 FogBugz is a web-based project management and issue tracking tool. It comes with features like a powerful search engine, issue tracking, Agile project planning, project management, support help desk, time tracking, discussion groups. Used by over 20,000 software development teams.
Pricing: Commercial but you get free for 2 users (on demand). Check the pricing page and confirm with the FogBugz support team if you feel to use it.
#14. YouTrack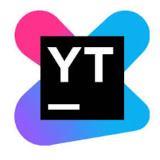 YouTrack is a web-based bug tracking tool and project management software developed by JetBrains. It allows you to install it on your server. It includes features like Bug & Issue Tracking, Agile boards, Reporting, Time Management.
Pricing: Free (Stand-alone installed on your server for 10 users) & Commercial
#15. BugNET

BugNET is a free, open-source issue tracking and project issue management solution for the ASP.NET platform.
BugNET has all of the features you'll need to plan, track, and report on your projects. It's free, but the pro version comes with a commercial license.
Features:
Creating and manging projects.
Creating and tracking issues.
Supports variety of projects and databases.
Simple navigation and administration.
Pricing: Free
#16. Backlog

Backlog is an online bug tracking and project management software for your whole team.
It allows you to capture, track bugs, and seamlessly manage the end-to-end development of your products.
Teams can easily recognize every bug in the workflow through this issue tracking tool.
It's also commonly used to manage IT projects, especially as a sub-tasking, Kanban boards, Gantt and burndown charts, Git and SVN repositories, Wiki's, and IP access control.
Features:
Easy to monitor tasks of any status through Gantt charts, burndown charts, or Boards.
Push notifications for every new issue
Easily upload attachments using drag and drop
Easy to breakdown tasks into subtasks and checklists
Supports Git and SVN repositories
Free native iOS and Android apps
Easy to migrate from Jira and Redmine.
Can be integrated the Backlog bug tracking tool with Slack, Jenkins, Jira, Google sheets importer, Email importer, iOS App, Android App, Typetalk, Redmine, Jira Importer.
Pricing: Commercial and free trial available
#17. ReQtest

ReQtest offers a bug tracking module that allows developers & testers to collaborate easily on fixing bugs. With ReQtest you can import all your bug reports from a CSV file. You can automatically synchronize ReQtest bugs with Jira issues. Also, you can easily integrate JIRA projects with ReQtest projects.
Pricing: Commercial and free trial available
#18. eTraxis

eTraxis is an OpenSource bug tracking tool with the ability to set up an unlimited number of fully customizable workflows. "eTraxis" is an acronym with initialism of "extensible tracking system". eTraxis can be used for tracking almost anything, but the most popular cases are a bug tracker, a helpdesk, and even a CRM system.
Pricing: Open source
#19. Axosoft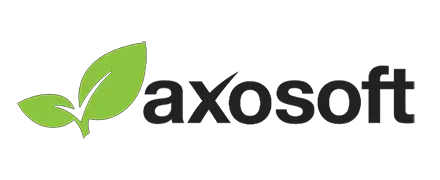 Axosoft is a bug tracking system that allows you to use as on-premises software or as a hosted software. It allows you to manage your user stories, bugs, support tickets. Axosoft's Card View is a fully interactive kanban board that allows you to visualize item real-time statuses and progress.
Pricing: Commercial and free trial available
#20. Lighthouse

Lighthouse is a web-based issue tracking application. No matter whether you're a large company or a small bootstrapped team, Lighthouse is the perfect ticket tracking solution to keep track of your project development with ease. It also integrates with dozens of useful services like Airbrake, Github, Exceptional, Beanstalk, etc.
Pricing: Commercial and free trial available
#21. BugHost

BugHost is a fully-featured bug tracker designed to serve Enterprises, SMEs who need high volume licensing in a reasonable price. It is easy to categorize, report, and delegate bugs. It provides an end-to-end solution designed for windows. It allows you to record unlimited defects. Even your customers can directly post bugs to your project and also it comes with strong security protection to access bugs.
Pricing: Commercial and free trial available
#22. Instabug

Instabug is a bug reporting tool for mobile apps. It empowers mobile teams to release with confidence through the comprehensive bug and crash reports, in-app surveys, and real-time user feedback. You can connect Jira with Instabug to provide your users and testers with an easy way to share their feedback and report any bugs they find in your app.
Pricing: Commercial and free trial available
#23. DoneDone

DoneDone is a simple issue tracker software. It is used to manage the development, testing, and customer support. You can connect DoneDone with Harvest, Slack, GitHub, Glip, Zapier, Google Drive, and TestLodge. It comes with a free 30-day trial.
Pricing: Commercial and free trial available
#24. BugFrog

Bugfrog is a visual defect reporting system. It allows us to capture and send annotated screenshots to our favorite tools straight from our browser. It supports integration with the tools such as Trello, JIRA, Slack, Asana, Zapier, Github, Gitlab, and Monday.com. It comes with two weeks of a free trial.
Pricing: Free trial for 14 days and thereafter $19 per month.
#25. Ybug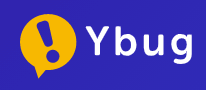 Ybug is a visual feedback and bug reporting tool for websites.
Features:
Collect feedback with screenshots – Get a screenshot of the page along with the feedback and all the necessary context such as the browser and environment details.
Client-side error recording – We capture Javascript errors and console output for faster bug reproduction and debugging.
Integrates with your bug tracker – Do you already use another bug tracking tool? No problem! Ybug integrates with 20+ 3rd party services.
Works in all modern browsers.
Chrome & Firefox extensions.
Easy to set up & customize.
Email and chat support.
Future video bug tracking (currently in progress).
Pricing: It comes with a free plan for 1 team member with 1 project. Also it has three different plans Basic (5 team members with 3 projects), Startup (15 team members with 10 projects), and Company (30 team members with 15 projects) with pricing €10 /mo, €23 /mo, and €47 /mo
#26. zipBoard

zipBoard is a web-based visual review and bug tracking tool. It's simple, easy-to-use UI and ability to be integrated with apps like Slack, JIRA, Slack, etc., makes it a great review and collaboration tool that both technical and non-technical stakeholders can use easily. Also, you can have unlimited collaborators.
Pricing: zipBoard has a free 14-day trial and has premium plans based on your needs. You can subscribe monthly or annually.
#27. SpiraTeam

SpiraTeam is Inflectra's Application Lifecycle Management (ALM) platform. This issue and defect management tool provides the ability to manage the requirements, test plans, tasks, bugs in one environment, with complete traceability from Requirement to completion.
Features:
Project Management – Manage requirements test coverage
Bug Tracking – Find bugs, enhancements, issues, and risks in your project.
Allocate requirements to developers based on thorough task estimates.

Web-based reports, graphs, and other data are accessible in HTML and MS-Office formats.

Email Integration – Ability to report bugs and issues through email.
Every change made in the system is recorded in the audit history.
A user interface with a mobile-optimized, web-based design is extremely effective.
Mobile device support – Supports iOS, Android, and Windows.
Custom reports and dashboards that can be created for your company.
Free Trial: 30 days
Pricing: $125.99 per month per 3 concurrent users on cloud.
#28. Userback

Userback is a visual bug reporting and website feedback tool that makes your work easy in reporting bugs with annotated screenshots and video screen recordings. It helps developers in fixing the issues much faster with all the information by capturing the console logs, browser, and operating system information automatically. Its feedback widget can be easily linked to any website and allows users to report bugs without leaving your website.
Features:
User-friendly visual bug reporting tool
Annotated Screenshots

Create your own custom Workflows

Collaboration with a large group of people
One place to keep track of bugs and user comments.
Drawings, annotations, and video recording capabilities that are easy to use
Email & Chat Notifications
Kanban Style task boards
Attachments & console Logs
Event tracking
Save time and work
Jira, Github, Gitlab, Zapier Integration
Free Trial: 14 days
Pricing: $8/month
#29. Disbug

Disbug is a bug reporting tool that helps QA team to report bugs much faster with more clarity. It allows you to narrate the bug while recording the screen while it auto-magically captures technical logs in the background, and posts then to project management tool of your choice. Disbug integrates with project management tools like Jira, Slack, Trello, GitHub, GitLab allowing users to track and resolve bugs without leaving their workflow.
Features:
Capture screenshots, screen recordings in just a click
Explain and annotate the bug with a video walk-through
Automatically captures technical information such as console logs, network logs, browser data, local storage, user clicks, screen size, viewport size, operating system
Seamless integration with Jira, Trello, Slack, GitLab and GitHub
Free Trial: Available
Pricing: Disbug has a free version where you can report upto 50 bugs. The paid version starts with $33/month for 5 reporters, unlimited developers, unlimited bugs and unlimited projects.
Verdict: Disbug is an easy-to-use tool suitable for all software development teams. With Disbug, you can improve the overall workflow significantly.
#30. Marker.io

Marker.io is a powerful visual bug reporting tool that makes it easy to collaborate on and annotate web pages and screenshots.
It's browser extension is perfect for software testers who need to share feedback and collaborate with team members during the testing process. With marker.io, you can easily add annotations, comments, and highlights to web pages and screenshots, then save them in 1-click to Slack, Trello, Github & Jira and share them with team members for feedback.
Plus, marker.io offers a range of handy features that make collaboration even easier, such as the ability to export your annotations as PDFs or images, or embed them directly into your website.
Marker.io can be integrated with tools such as Jira, Slack, Trello, Teamwork, Github, Browserstack, and ClickUp.
Features:
When you resolve an issue in your Project management tool (Jira, Trello, ClickUp, etc.), Marker.io marks feedback as resolved and notifies your clients.
2-way sync with leading bug trackers such as Jira, Trello, Github, Asana, ClickUp, and many more.
Automatically record and attach JavaScript client-side errors to your reporters' issues.
It pulls historical data on how frequently your widget is used and how involved your team is in resolving issues.
Console logs are automatically added.
Environment data (source URL, browser, screen size and screen size) is automatically added.
Pricing: It has free trial as well as commercial plans.
Starter $39 per month billed annually
Team $79 per month billed annually
Company Custom billed annually
FAQ's – Bug Tracking Software Tools
What is Bug Tracking Tool / What is Defect Tracking Tool in Software Testing?
Bug tracking tools in software testing are applications that help us to record, report, and monitor the bugs in a software development project.
Open Source Bug Tracking Tools
Open source bug tracking tools are available for free and these are the alternatives to popular commercial bug tracking tools. It doesn't mean that all the open-source defect tracking tools are completely free. Some open-source bug tracking systems bring added value to their open-source one with their commercial project. Here in this article, we are going to list some open source bug tracking systems along with commercial defect tracking systems.
Which bug tracking tool is best?
Some of the Best bug tracking tools are as follows
#1. BugHerd
#2. ClickUp
#3. Monday.com
#4. Zoho BugTracker
#5. Shake
Is Jira a defect tracking tool?
Jira is a widely used issue tracking software that manages agile projects and tracking bugs.
Which factors should you consider while selecting a Bug Tracking Software?
Factors we should consider while selecting a tool are as follows
1. Do a free trial
2. System requirements to use the tool
3. Pricing of the tool
4. Support and updates policy of the vendor
5. Employee training cost on the tool
6. Customer support
7. Reputation of the tool
What are the features of bug tracking software?
The features of issue and bug traking software are as follows
– Bug reporting & tracking
– Log management
– Custom fields
– Custom workflow
– Search, filtering & sorting functions
– Integration with popular third-party tools like Jira, Git, GitHub, etc.,
– Reports & Metrics
– Email notifications
What's the best free bug-tracking software?
#1. BugHerd
#2. ClickUp
#3. Monday.com
#4. Zoho BugTracker
#5. Shake
Research Process – Defect Tracking Tools Comparison Criteria
Total time we spent on evaluating these tools: 48
Total tools evaluated: 32
Total tools finalized: 28
We spent 48 hours evaluating and researching 32 different Test Management Tools. We looked for features that should be available in an ideal defect tracking software. We looked at user reviews and compare products' features to determine which tools help you in your project development.
Based on our research, we believe the above tools drive your project in a better direction. Here we are not giving any ranking to any tool. Every tool in the list above has decent features.
Over To You
I have just mentioned popular Issue Tracking tools here. If you are using any other issue tracker tools which are not listed here. Please let us know in the comments section.
I would like to conclude here. If you find any other defect tracking tools so handy and useful, please comment below. Here I have hand-picked a few posts which will help you to learn more about Software Testing.
If you have any more questions, feel free to ask via comments. If you find this post useful, do share it with your friends on Social Networking.
Disclaimer: The order of tools doesn't suggest any recommendations. You may choose any tool as per your requirements.