16 Best Cross Browser Testing Tools in 2023 (Updated Ranking)
Are you looking for Best Cross Browser Testing Tools to test your web app for cross browser compatibility.
Here in this guide, we have reviewed 16 popular cross-browser testing tools that help you to pick the right choice of yours.
Cross Browser Testing is done to make sure all our site visitors see our site the way we intended to see it even though they use different browsers.
But sometimes we face a situation where a website breaks on one browser works on other browsers. This is because that particular website has not been tested thoroughly on all the existing popular browsers.
To overcome these kinds of situations we need to focus on cross-browser compatibility testing.
To ensure that your site works well in all browsers, here are some cross-browser testing tools which you can try out. These tools help you perform cross-browser compatibility testing across various web browsers with several versions, devices, screen resolutions, and operating systems.
You can choose the browser compatibility test tool depending on your needs.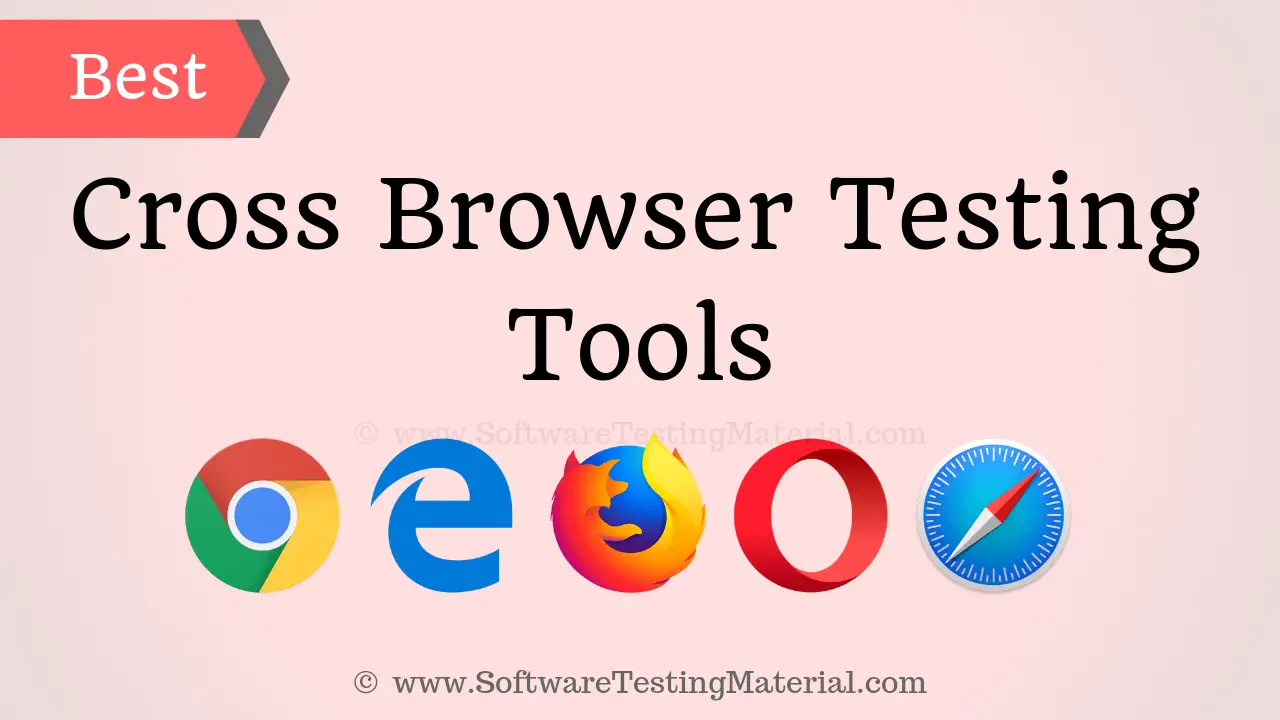 It doesn't mean that if a website works in Google Chrome, it'll most likely work in other browsers like Safari, Opera, Firefox, etc., 
Usually, companies follow Google Analytics or some other web analytics tracking software to gather data like how their customers are using their website. Check this Wikipedia link to see the usage share of web browsers worldwide
Usage share of all browsers as of June 2022.
Chrome: 65.87%
Safari: 18.61%
Edge: 4.13%
Firefox: 3.26%
Samsung Internet: 2.87%
Opera: 2.11%
Others: 3.15%
Popular Cross Browser Web Application Testing Tools
Let's see some of the best cross-browser compatibility tools free and premium to do cross-browser compatibility testing.
Every tool in the list below has decent features but it's very rare to find multi-browser testing tools free online but almost all these cross-browser compatibility testing tools come with free trials. 
Features of Best Cross-browser Compatibility tools
Now in this section, we will see some of the above mentioned best cross-browser testing software in detail.
#1. TestingBot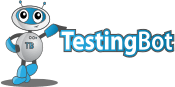 TestingBot provides cross browser testing on more than 3000 browser and operating system combinations, in various screen-resolutions.
You can test your website or mobile app manually, by taking control of a real browser or device straight from your own browser.
Automated browser testing allows you to run Selenium, Cypress and Puppeteer/Playwright tests with high concurrency on multiple browsers, including Chrome, Edge, Firefox, Safari and Internet Explorer.
Browsers run on real operating systems, including Windows, Linux and macOS.
TestingBot provides Android emulators/iOS simulators as well as physical devices in a hosted device farm, compatible with Appium.
Take automated screenshots to test your responsive designs, report issues with the various integrations, including Jira issue tracker.
Features:
It supports over 3200 browsers and physical devices.
Supports Visual Testing, Real Device Testing, Performance Testing, Headless Testing, and Codeless Automation.
Resolution Display Testing. Screen resolutions from 800×600 up to 2560×1440 are available.
Selenium, Cypress, Puppeteer and Playwright support.
Geolocation testing: test your website from different locations.
Integrate with Jenkins, Bamboo, Jira, Azure Devops and more.
Why TestingBot is the best Cross Browser Testing Tool?
TestingBot provides a 100% compatible Selenium/Appium grid, with support for other popular test frameworks such as Puppeteer, Playwright and Cypress.
With excellent developer documentation and support, you'll be able to test your websites and mobile apps effortlessly.
Free Trial: 2 Weeks
#2. Headspin
Best for Cross Browser Testing, Mobile Application Testing, Software Testing

The HeadSpin platform is an industry first, providing a powerful, easy-to-use solution that enables development, QA, product, and operations teams to accelerate release cycles, build for complex real-world user environments, and know whenever any component of the system degrades or breaks—whether at the code, device, or network layer—anywhere in the world.
Since inception, the platform's extensive on-prem and cloud-hosted global device infrastructure has been expanded with machine learning-driven performance and quality of experience analytics to proactively test and monitor mobile, web, audio and video applications in real-time.
Why is Headspin the best Cross Browser Testing Tool?
HeadSpin allows users to remotely run cross browser tests on thousands of real devices on cloud. Users can easily test responsiveness of their mobile app or website and even test performance vitals like load testing on real environments for 100% accurate results.
Features:
Test on thousands of real devices for 100% accuracy
Ease of integration with testing frameworks like Appium, Selenium and Appium Inspector. HeadSpin is also compatible with a number of technologies like Charles Proxy,Xcode,Android Studio,Flutter,Cucumber,Espresso Android, Experitest,WebPage Test,FitNesse,KIF,UI Automator,Junit,XCTest,Calabash,Unified Functional Testing, TestNG,Puppeteer,Playwright,Jira,Slack and Jenkins
Get a flexible distributed system to scale your remote automated cross-browser testing efforts securely. HeadSpin enables developers to monitor non-noise interfered data through our proprietary RF-compliant hardware and custom USB hub.
Free Trial: Available
Pricing: Contact Headspin Support
#3. TestGrid
Best for Cross Browser Testing, scriptless automation, native mobile app testing, performance testing, API testing and more.

TestGrid was created to address the key problem for developers & testers i.e one platform for all testing needs. TestGrid allows users to build, test, manage & execute their test cases on cloud or on premise in a scripless manner. Test your website or web app on real-devices hosted on cloud or on your premises.
Test in both manual or automated manner to ensure faster release time. Now engage your testing and business teams to build and execute test cases without any pre-requisites of programming knowledge.
Features:
Run automated tests on a secure, reliable and scalable selenium grid on cloud or on premise.
Test your locally or privately hosted websites for an error free launch.
Support for all latest and legacy devices available at time you need.
AI based no-code automation generating selenium & appium based code.
Performance testing to help you optimize & improve your website
Catch bugs and get them resolved on the go with integrations like JIRA, Asana, slack and more.
Integrate with your favorite CI/CD tool for continuous testing
Why TestGrid is the Best Cross Browser Testing Tool?
TestGrid is built on the latest tech stack which helps users to run their tests faster in a scriptless manner that no other alternative in the market offers.
Pricing details
Lifetime free version
Virtual Cloud, Web & Mobile Automation – $39/mo
Real Device Cloud Web & Mobile Automation – $199/mo
#4. LambdaTest

LambdaTest is a Cross Browser Testing Cloud, allows developers and testers to perform Cross Browser Testing on 2000+ Real Browsers and Operating System Online in varying screen resolutions.
LambdaTest allows us to test on latest mobile and desktop browsers on the cloud. We can ensure our website is compatible across all browsers and devices by performing Real-time cross Browser Compatibility testing with LambdaTest.
We can choose from a wide range of updated Android and iOS mobile devices from latest to oldest versions of Chrome, Firefox, Safari, Edge, Internet Explorer, Opera, and Yandex.
It also allows us to test for responsiveness and take full paged automated screenshots. Supported devices are Windows, Android, iPhone/iPad, Mac, and Web-based.
Features:
Online Browser Compatibility Testing.
2000+ Real Browsers and Operating System Online in varying screen resolutions.
Faster Automated Screenshots / Screenshot testing.
Check Responsiveness on All Screen Sizes.
Seamless Collaboration and Testing.
Testing Locally Hosted Pages.
Smart Visual Regression Testing.
Resolution Display Testing. Screen resolutions ranging from 800×600 to 2560×1440 are available.
LambdaTest Inbuilt Issue Tracker.
Free Trial: Lifetime free (1 concurrent session – 5 users)
Pricing: $15/mo for an annual plan and $19/mo for a monthly plan
Read our full review on LambdaTest
#5. Katalon Studio

Katalon Studio is a powerful tool for performing cross browser testing, which is the practice of ensuring that a web application works properly on different web browsers. It is a comprehensive tool that provides a range of features for testing web and mobile applications.
Features:
Support for a wide range of browsers: Katalon Studio can be used to test web applications on popular browsers such as Chrome, Firefox, Safari, and Edge. It also supports mobile testing on iOS and Android devices.
Record and playback: Katalon Studio includes a recorder that can capture user actions as they are performed on a web application. These actions can then be played back to test the application's functionality.
Object repository: Katalon Studio includes an object repository that allows users to store and manage elements of a web application, such as buttons, text fields, and links. This makes it easier to create and maintain test cases.
Custom keywords: Katalon Studio allows users to define custom keywords, which are reusable blocks of code that can be used to perform specific tasks in a test case. This helps to make test cases more modular and easier to maintain.
Test reporting: Katalon Studio generates detailed test reports that include information on the test results, execution time, and any errors that occurred during testing. These reports can be exported in a variety of formats, such as HTML, PDF, and CSV.
Overall, Katalon Studio is a comprehensive tool that offers a range of features for performing cross browser testing, making it a useful choice for developers and testers looking to ensure that their web applications work properly on a variety of browsers and devices.
Free Trial: Available
Pricing: Premium plan starts at 25/month, $299 billed annually
Must read: Selenium vs Katalon
#6. BitBar (formerly CrossBrowserTesting)

BitBar is a cloud-based mobile and web application testing platform that lets you test desktop browsers (Windows, MacOS, and Linux) as well as real iOS and Android mobile devices. You can perform manual or automated tests against these targets.
Features:
It has a wide range of real browsers and devices.
Allows you to securely test your app across the real environments (web, native, or hybrid).
Test your application on real devices without needing to maintain a device lab.
Offers a range of deployment options such as Public Cloud, Dedicated Devices, and Private Cloud.
Supports Selenium-based web app testing frameworks as well as most native mobile test automation frameworks. Also, it is language agnostic and can be used with Java, JavaScript, and Python.
Integrates with GitHub, GitLab, Bitbucket, AWS, Azure etc.,
Supports Chrome, Firefox, and Edge headless browser.
Offers Manual testing (also known as live testing), Automated Testing, Local Testing, Cloud-Side Execution, Device Cloud simulation, etc.,
Free Trial: 14 days
Pricing: It comes with 4 plans
Live Testing – $39 per parallel / month (billed annually)
Desktop Browser – $129 per parallel / month (billed annually)
BitBar Unlimited – $169 per parallel / month (billed annually)
Enterprise – Customizable
#7. Sauce Labs

Sauce Labs is a cloud-based application testing platform which offers its services to enterprises and open source developing teams. It offers both automated and manual testing of web and mobile applications for more than 800 browser platforms and mobile devices (Android and iOS).
Features:
Instant access to 800+ desktop browser & OS combos
Instant access to 200+ mobile emulators & simulators
Instant access to real mobile devices
Live testing & Automated testing
Free Trial: 14 days
Pricing: Starts $19/mo Billed Annually
#8. Ranorex Studio

Ranorex Studio is an all-in-one tool for test automation that allows to perform end-to-end testing using real devices or emulators/simulators, and run tests across different platforms, devices, or technologies. It supports cross-browser testing for Chrome, Firefox, Safari, Microsoft Edge, and more
Features:
Robust object identification. Instantly track and analyze UI elements of your desktop, web, or mobile application with Ranorex Spy – even dynamic ones.
Effortlessly create test automation projects without coding.
Create flexible test automation scripts using standard programming languages.
Data-driven and keyword-driven testing.
Integrates with tools like Jira, Jenkins, TestRail, Git, Travis CI, and more.
Free Trial: free 30-day trial
Pricing: $2990 (includes one year of maintenance and professional support)
#9. TestComplete

Cross-browser testing with TestComplete will enable you to quickly create automated GUI tests in one browser and run them in parallel across 1,500 remote test environments – including browsers, operating systems, resolutions, and devices – helping you ensure complete test coverage and improve software quality.
Features:
TestComplete is an automated UI testing tool that allows you to create, maintain, and execute functional tests across desktop, mobile, and web applications
Run tests in parallel across 1500 real testing environments
Easy to create one automated GUI test for multiple browsers
Free Trial: 30 Days
Pricing: $8,400 per user (includes Desktop, Mobile & Web)
#10. Experitest

Experitest allows you to create & run Appium, Selenium, XCUITest & Espresso tests against 2,000+ real mobile devices & web browsers
Features:
Supports 2000+ real mobile devices and browsers
Execute tests in parallel
Visual test reports with screenshots, log files, and videos
Visual testing to verify UI responsiveness
Integration with CI/CD workflow
Free Trial: Limited free plan
Pricing: starts 9/mo (billed annually)
#11. Browserstack

BrowserStack supports over 2000+ web browsers across different operating systems such as Windows, Mac, Android, and iOS devices. BrowserStack is one of the premium sponsors of Selenium.
BrowserStack supports Selenium automated tests. It runs our Selenium tests on a cloud. It's very simple and straightforward. 
Features:
Zero setup and zero maintenance to speed up releases.
Instant access to 2000+ browsers and real iOS and Android devices.
SOC2 compliant. Pristine browsers and devices available for everyone, every time.
Free Trial: Available
Pricing: $12/mo (billed annually) for Freelancers and $29/mo (billed annually) Regular users.
Check our guide on how to run selenium tests in multiple browsers using BrowserStack here
#12. Browserling

Browserling is a cross-browser online testing tool & emulator to test websites using different browsers like Chrome, Firefox, Internet Explorer, Opera and Safari on different operating systems like Windows and Android. They support browser extensions for Chrome, Firefox, Opera, and Safari as well.
Features:
Live interactive sessions
Real browsers running on real computers
Access to the latest browsers
Capture, save and share screenshots of your web pages in all browsers. You can also annotate them and send bug reports this way.
Responsive testing: Change screen resolution and resize browsers for all your responsive testing needs.
Record videos of your browsing sessions
SSH tunnels for local testing
Free Trial: Available
Pricing: starts $19/mo
#13. Browsershots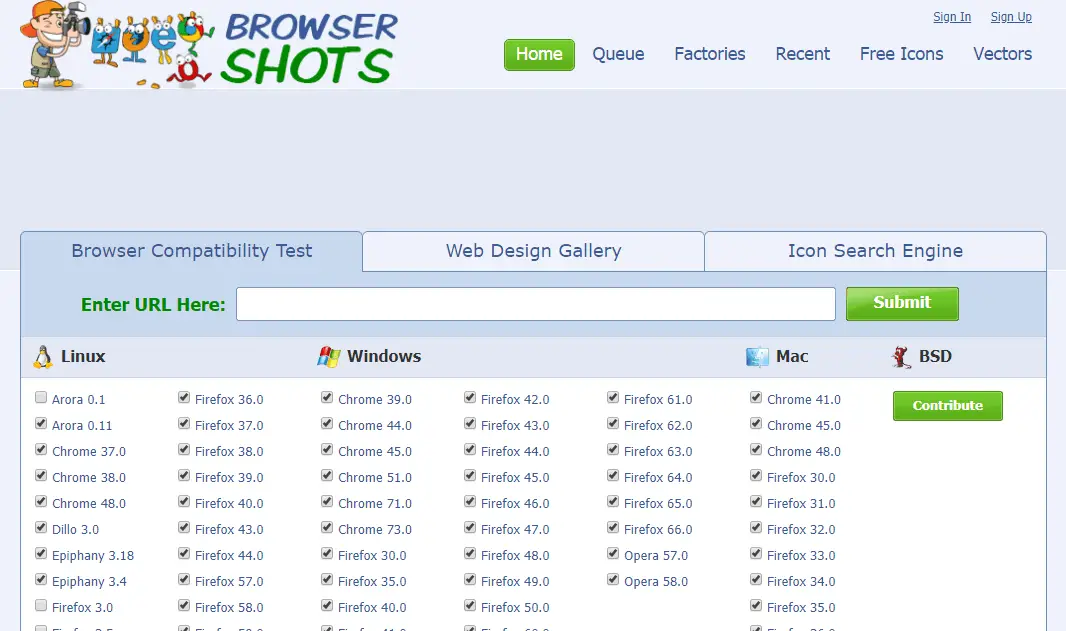 Browsershots makes screenshots of your web design in different operating systems and browsers. It is a free open-source online cross-browser testing tool providing developers a convenient way to test their website's browser compatibility in one place.
When you submit your web address, it will be added to the job queue. A number of distributed computers will open your website in their browser. Then they will make screenshots and upload them to our central dedicated server for your review.
You can run cross browser compatibility tests with options like browser type, operating system, screen size, color depth, JavaScript and Flash enable or disable settings. It supports IE, Firefox, GoogleChrome, Safari, Opera, etc.,
Free Trial: Free
#14. Browsera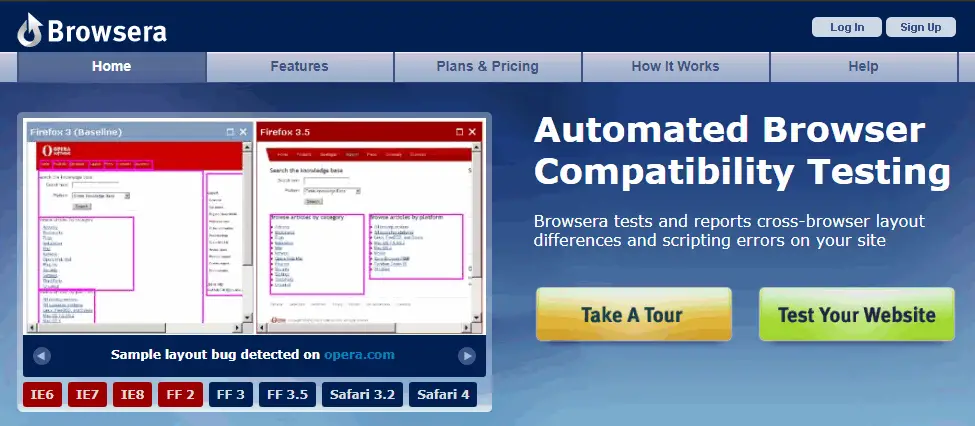 Browsera is an automated browser compatibility testing tool. It tests and reports cross-browser layout differences and scripting errors on your site.
Features:
Find layout problems automatically
Detect JavaScript errors
Easily test your entire site
Test pages behind login
Installation is not required
Test dynamic pages
Pricing: $49/month (30 day free trial period)
#15. Mabl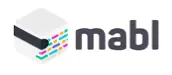 Mabl is a next generation automated script less cross browser testing tool. It uses the power of machine learning and artificial intelligence to enable easy functional testing of applications. The only SaaS service with native support for Chrome, Firefox, IE, and Safari. All without leveraging any 3rd party test-cloud beyond mabl.
Reuse tests across different browsers
Run infinite tests in parallel
Testing nodes are scaled up in the cloud as you need them, with real browser installations on virtual machines.
Free Trial: 14 day free trial
#16. Selenium Box

Selenium Box is an Enterprise Selenium Grid that acts as a cross browser and mobile testing infrastructure mostly to major enterprise, financial institutions and security sensitive organizations. It runs completely in-house or in your private cloud. It is a maintenance free solution. Selenium updates, browsers, and drivers will be managed by Selenium Box.
Features:
It supports browsers such as Chrome, Firefox, Internet Explorer, Edge, MacOS Safari in the most recent and all older versions.
Supports openfin – the operating system of finance.
Supports Desktop browers, mobile emulators, and real mobile devices.
It is installed behind your firewall on your servers or in your private cloud. There is no need of tunnels or external access required.
Free Trial: Contact Selenium Box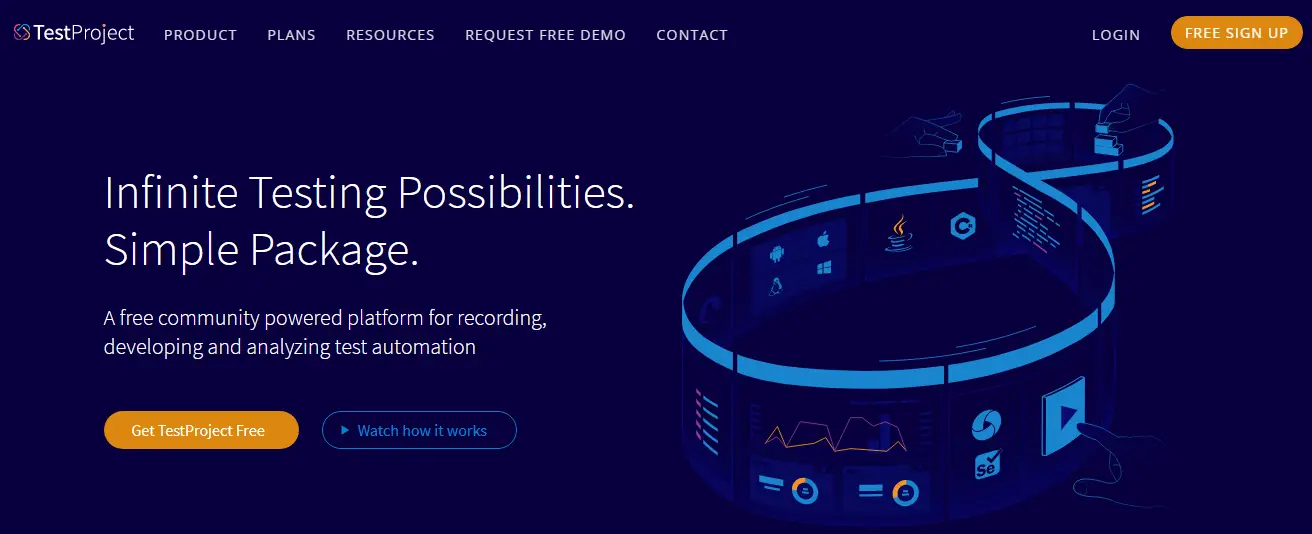 TestProject is a free end-to-end test automation platform that enables users to test Web, Android, and iOS applications on all operating systems, effortlessly. With TestProject you can easily collaborate with your team while locally creating, running, and analyzing your test automation across various platforms, operating systems, devices, and browsers.
TestProject supports cross-browser testing for Chrome, Firefox, Safari, Edge, and Internet Explorer. It even supports executing web tests on real mobile devices (Chrome browser on Android devices, and Safari browsers on iOS devices).
Features:
No complex setups or configurations. TestProject takes care of all of that!
Create and execute tests without any coding skills required.
Easily reuse tests across different browsers and devices.
Receive detailed reports and screenshots of your tests across various browsers and devices.
Seamlessly integrate with external systems such as: Jenkins, Slack, webhooks and email notifications.
Free: Free Forever plan for a lifetime, with no commitment, and including all of TestProject's features. There is no trial period and you do not need to enter your credit card since it really is completely free.
Read our full review on TestProject
Do you want us to list your tool in this Best Cross Browser Testing Tools article?
FAQs Cross Browser Testing Tools
✅What is Cross-browser Testing?
Cross Browser Testing is a type of non-functional test which helps us ensure that our website or web application works as expected in various web browsers.
We could do Cross Browser Testing on different browsers both manual and automated way.
To do Cross Browser Testing manually, we (Software Testers) create tests for each browser and execute it manually on each browser.
To do it in an automated way, we could create Selenium tests with multiple conditional statements that execute test cases based on a specified browser type.
Every browser displays a website in their own style. We usually cannot have all the browsers on one machine. Each browser is designed by a different vendor. So each browser has its own features to showcase its unique presence. While testing a website, we need to ensure that our website is appearing the same across all the browsers. To do this we need to have all the browsers.
Fortunately, there are some tools to perform cross-browser testing without testing individually in a manual way.
Read more on Cross Browser Testing
✅Which are the best cross browser testing tools?
Some of the best cross-browser testing tools are #1. TestingBot, #2. Headspin, #3. TestGrid, #4. LambdaTest, #5. BitBar.
✅Which factors should you consider while selecting a cross browser testing Tool?
Factors we should consider while selecting a browser testing tool are
#1. License cost
#2. Customer support
#3. Updates policy
#4. Reviews
#5. Cost involved in training employees
#6. Software requirements of the tool
✅What is cross browser testing tools?
Cross-browser testing tools let you test how your app or website perform in all the popular browsers that users use every day, like Chrome, Safari, Edge, Mozilla, etc.
✅Why use cross-browser testing tools?
In software development, cross-browser testing is a key performance test that lets you see if your website functions as planned on all browsers, mobile devices, and operating systems like Windows, MacOS, iOS and Android.
✅Do we need to use Cross-Browser Compatibility Testing Checklist
Cross Browser Compatibility Testing Checklist is used to ensure Cross Browser Compatibility. Earlier we have listed a checklist to perform Cross Browser Compatibility Testing. Check this full article on Cross Browser Testing Checklist
In Conclusion
Hope this post is helpful to know the best commercial and free cross browser testing tools online. Choosing the best cross-browser compabtility testing tool depends on your requirements as every tool specified here has its own strengths and weaknesses.
Have you used some of these cross browser testing tools? Please share your experience with us in the comment section below. We would really appreciated it.
We have included most of the tools we have come across. If we missed any tool, please share it in the comments and we will include it in our list of Cross Browser Testing Tools. 
If you are looking to dig into our latest posts then check out our homepage.
Like this post? Don't forget to share it!
Disclaimer: The order of these cross browser testing tools doesn't suggest any recommendations.
Here are a few hand-picked articles for you to read next: