11 Best IT Automation Tools in 2023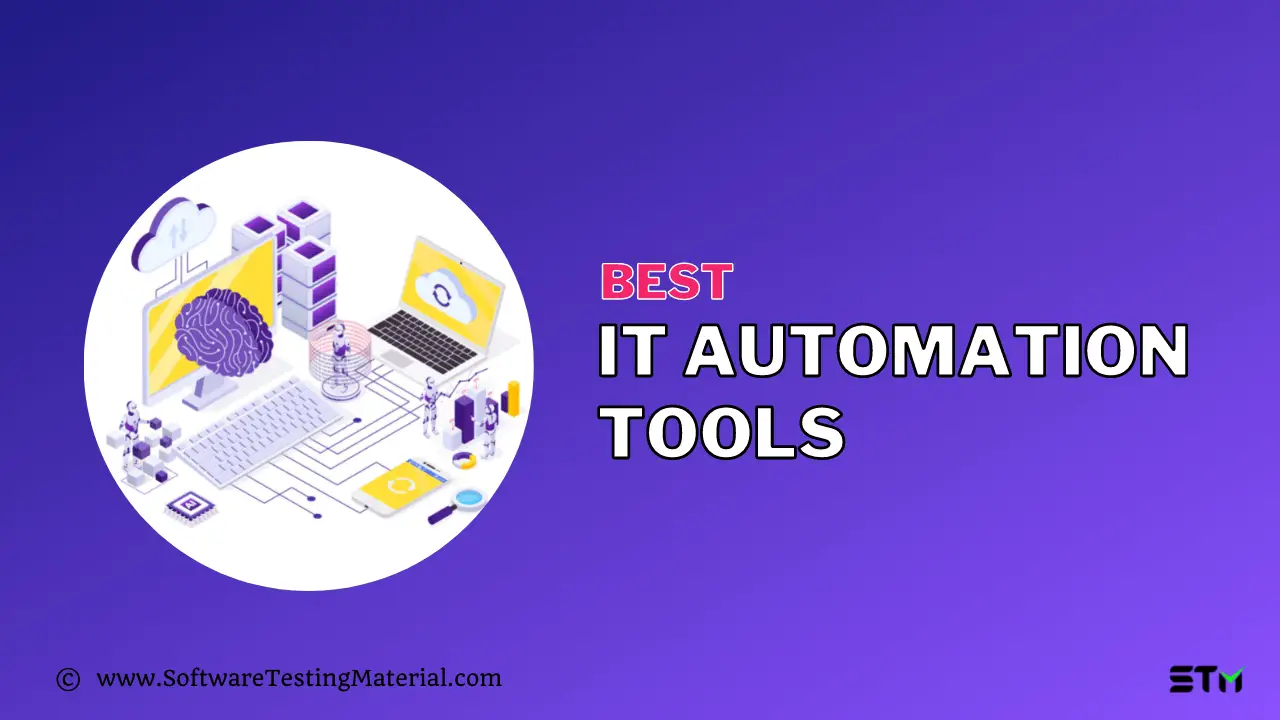 IT automation is the procedure of creating software in order to replace recurring IT processes as well as reduce manual intervention. With the help of IT automation, businesses can accelerate the delivery of IT infrastructure and software by automating manual procedures that previously demanded humans. It is utilized to set up and repeat instructions and processes that save time and free up staff for more work.
With the growth of virtualized network solutions that need quick, complex provisioning, automation is a necessary strategy for assisting IT teams deliver services with enhanced speed, consistency, and security. The reach of IT automation ranges from single action to discrete sequences and, ultimately, to an autonomous IT deployment that takes action based on consumer behavior and other event triggers.
What is IT automation software?
IT automation software is a powerful tool that could scale a business, save money, and permit IT staff to concentrate on tactical rather than administrative work. A wide assortment of data centres and other operations could be automated, resulting in faster job completion. As a result of automation software, IT environments may scale quickly with fewer mistakes and are more responsive to business requirements. A fully automated environment can cut the time to delivery for production-ready resources from weeks to under a day.
How is IT automation software different from workload automation?
IT and workload automation differ is in their functions. Workload allows businesses to automate tasks across the whole organization. IT automation, on the other hand, automates particular IT tasks. IT Automation software is a far more modular, scalable, and powerful tool, particularly for mid-size IT operations. It is good for businesses who don't have the budget to employ either or simply need to fix particular pain points. There are 3 differences between IT and workload automation-
Workflow – Workload automation does not cover workflow; therefore it lacks the ability to deal with the complex logic that is required for most business processes. IT automation software is developed specifically to implement these intricate workflows for radically improved efficiency levels.
Integration – Workload automation software lacks the capability for broad integration with datacenter IT tools. It can only be accomplished through a complicated and time-consuming layering of code and scripts. IT process automation resolves this by allowing deep, and full integration with IT functions, together with job automation spanning across server infrastructure and systems management products, like programs from BMC, CA, IBM, HP, Microsoft, and more.
Data Managing – While workload automation tools automate tasks, it doesn't facilitate the passage of data between jobs, tasks, and processes. This is typically left up to an outside file system or database. Since IT automation is based on automating whole workflows, the activities in between are connected.
What are the advantages of IT automation?
IT automation is a necessity for enterprises to navigate and manage the complex technological landscape. Additionally, it has several tangible advantages:
Saves money: Fewer labor hours are required to complete routine tasks with the help of IT automation. It may also increase productivity, reduce infrastructure costs by optimizing resource utilization, and decrease costs related to human error.
Time savings: By automating the many insistent and time-consuming tasks, IT employees free up their time to invest in higher-level tasks.
Reduced mistakes: Automation ensures consistency on a big scale, something that's not possible to do with individuals completing jobs manually.
Better security: Automated processes require fewer individuals to check and safeguard sensitive information, which lessens the possibility of breaches. Also, IT automation may be used to assist IT teams keep up with an event response.
Features of IT Automation Software
IT automation software should make the entire testing process very streamlined.
They are low-code tools, therefore easy to use.
With IT automation tools, you can deliver outcomes fast.
It helps you in managing big workflows.
List of IT Automation Tools
#1. ActiveBatch

ActiveBatch is one of the top IT automation tools available in the market. It can be used to integrate, automate, and orchestrate your entire IT process. This tool features automation capabilities that reduce complexity and build IT workflows 50% faster. For the seamless integration and coordination of IT Process Automation tasks, it provides low-code workflow automation and the drag-and-drop feature.
ActiveBatch has features that will help you to monitor and manage distributed IT environments. It also enables users to innovate and drive digital transformation efforts.
Features:
You can decrease slack time and improve job success rates with its rich, event-driven architecture and customizable date/time scheduling options.
It offers a process modeling feature helpful for developers in optimizing and testing workflows before going to production.
It has Intelligent Automation Tools that uses Machine Learning as well as AI.
Change management tools offered by ActiveBatch helps in managing objects across different scheduling environments.
Verdict: It is a great low-code tool to automate your IT tasks. You can also customize the alerts and help you with improving the workload execution. Its integrated Jobs Library feature will help you streamline development and automate faster.
Pricing: They offer a 30-days trial. Contact them for a quote.
#2. Redwood RunMyJobs

Redwood RunMyJobs is a powerful workload automation platform that helps organisations automate and manage their business processes. It enables organisations to streamline their operations and improve efficiency.
It also offers a range of features and tools to help organisations manage their workloads. Redwood RunMyJobs is a scalable and robust platform that can be used by small and large businesses alike.
Redwood RunMyJobs is easy to use and provides users with the ability to create processes, schedule jobs, deliver real-time results, monitor jobs, and reduce manual intervention.
Features:
Redwood allows you to automate data pulls from any application or database, such as Hadoop.
It provides tools for data feeds, dashboards, and reporting, as well as business intelligence solutions.
Redwood's low-code method makes it simple to get more automated usage across IT departments and business users. Securely move, copy, and manage hundreds of millions of files with Managed File Transfer Automation.
The program has security and availability features built in.
Verdict: Redwood RunMyJobs offers a wider range of features and functionalities. It's compatible with all major operating systems and allows us to automate anything. It has all the connections you'll need. On-premise, cloud, and hybrid automation are all covered by it. It comes with unbeatable protection and pricing.
Pricing: They also offer a free demo. Contact them for a quote.
#3. Tidal Software

Tidal IT Automation Software is easy to use and deploy, making it an ideal solution for organizations of any size. The software can be deployed quickly and requires minimal maintenance, allowing users to focus on optimizing their operations instead of worrying about technical complexities.
With its user-friendly interface, users can quickly create and manage jobs without requiring specialized technical knowledge.
The software's powerful set of features and analytics can help users make better decisions while ensuring their data is secure.
Tidal IT Automation Software is an excellent choice for organizations looking to automate their processes and optimize resource utilization. It can be easily deployed and requires minimal maintenance, allowing organizations to focus on what matters most – optimizing their operations.
Features:
With Tidal Software, you can effortlessly exercise total control of your operations with its impressive features such as job scheduling, resource optimization, workload management and comprehensive system monitoring. This powerful software allows for maximum efficiency in a matter of moments.
This platform provides users with an array of analytics that enable them to make informed decisions and gain powerful insights into their operations. With this innovative tool, they can unlock the full potential of their business.
Orchestrate workflow processes for your business, regardless of whether they are running in-house, through cloud computing, or a combination of both.
Streamline your enterprise systems with over 60+ seamlessly integrated integrations.
Pricing: Contact them for a quote.
#4. ManageEngine Endpoint Central
Best for automating endpoint management and security activities, from onboarding to retirement across hybrid workspace and highly heterogeneous OS ecosystems, all from a single console.

Endpoint Central is a one-stop solution for endpoint management and security.  It is a powerful UEMS solution that manages servers, laptops, desktops, smartphones, and tablets from a single dashboard. It supports Windows, Mac, Linux, iOS, Android, Windows, tvOS, Chrome OS, and iPadOS. You can perform end-to-end patch management with automated OS and third-party patching, and instantly deploy software using over 8000 built-in templates. Remotely access and troubleshoot devices with a single click, giving you full access to the device as if you were physically using the computer. You will have real-time asset management for both physical and digital assets. Endpoint Central offers control and security, all from the comfort of your chair, lifting much of the weight off your shoulders as an IT admin.
Features:
End-to-end patch management with automated OS and 250+ third-party patching.
Instant software deployment using 8000+ pre-defined templates.
Remotely control and troubleshoot devices via one-click desktop sharing capabilities, while still complying with user privacy.
Real-time asset management for both physical and digital assets.
Automatically capture the OS image of a computer, whether it's on or shutdown, using intelligent online and offline imaging techniques.
Maximum endpoint security with Vulnerability Management, Application Control, Device Control, BitLocker Management and Browser Security.
Modern management capabilities for all the system management needs.
25+ pre-defined configurations including Power Management, USB Device Management, Security Policies, and more.
Why is Endpoint Central one of the best IT automation tools?
Having bagged IDC, Gartner and Forrester's recognitions year-on-year, Endpoint Central is a top pick for endpoint administration and automation needs. With Endpoint Central you can monitor, manage and secure all elements of your environment from a single console, which is a huge save on time and resources. It doesn't require advanced SQL knowledge, it is extremely affordable, rich in features, offers a clean design and the setup and maintenance is quick and extremely easy, in strong contrast to other vendors out there.
#5. Broadcom CA Automic

It is another powerful digital business automation platform featured in this list. CA Automic offers Workload Automation, Big Data Automation, Self-service Automation, SAP Automation, and so on.
Features:
It helps in managing workflow from microservice to mainframe.
You can also accelerate your Oracle E-Business Suite through CA Automic.
Integration with SAP Solution Manager, SAP FCc, and SAP BusinessObjects.
It ensures zero downtime upgrades.
Verdict: It offers orchestration and automation capabilities that can accelerate your digital transformation and help in your company's growth. It offers end-to-end automation of various business processes across SAP and non-SAP systems.
Pricing: Contact them for a quote.
#6. Favro

Favro is the most agile all-in-one app for startups made, which can be used for collaborative writing, planning, organizing work, and so on, regardless of whether you're a newbie, team leader, or the CEO. It offers 4 learnable building blocks, Cards, Boards, Collections, and Relations. It will let the managers view the status of the work done without interfering with the working team.
Features:
It is an all-in-one tool.
You can integrate Favro with tools like API & web hooks, Zapier, Jira, Dropbox, Microsoft OneDrive, Google Drive, and so on.
You can see all boards aggregated on one screen through Favro Collections.
It also offers the feature of Favro Relations, which lets everyone in the organization understand the actual interaction and navigation between the horizontal and vertical teams.
Verdict: It is the most agile tool for planning and organizing the work. With this tool, you can give feedback in real-time.
Pricing: They offer a 14-days free trial.
Lite – $25.5 per month billed annually
Standard – $34 per month billed annually
Enterprise – $63.75 per month billed annually
#7. BMC Control-M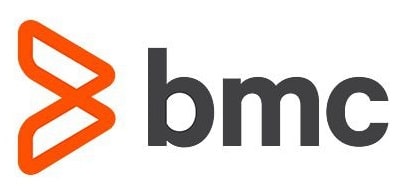 Control-M is another great workload automation tool by BMC. With this tool, you can make the process of data workflow orchestration simple on-premises or as a service.
Features:
It helps you deliver faster outcomes and manages big workflows in a scalable way.
It offers the feature of intelligent file movement and visibility with which you can control your file transfer operations.
It makes use of the Jobs-as-Code approach and hence extends Dev and Ops collaboration.
Verdict: Control-M simplifies workflows across hybrid and multi-cloud environments. It also makes it easier to define, schedule, manage and monitor workflows.
Pricing: A free trial is available. Contact them for a quote.
#8. Broadcom CA IT Process Automation Manager

IT Process Automation Manager is a tool used for speeding up the delivery of IT services. With this tool, you can automate IT processes across multiple organizations and systems.
Features:
It supports scalability, high availability, and fault tolerance on multiple platforms to simultaneously execute hundreds of processes.
There will be fewer manual errors.
This tool offers a flexible and easy-to-use data bus to support the most complex use case.
Verdict: IT Process Automation Manager helps you cut down operational expenses, increase staff productivity, speed up delivery of IT service, and enforce compliance policies.
Pricing: Contact them for a quote.
#9. SMA OpCon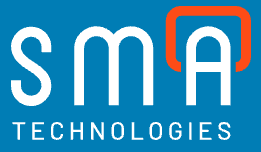 If you are looking to simplify the execution of crucial Financial Institution operations, then SMA OpCon is the best choice. It offers capabilities such as ACH processing, end-of-day processing, and share draft/checking account operations. With OpCon, you will be able to automate repetitive tasks.
Features:
It helps you integrate with connectors for Symitar, Fiserv, and Corelation.
You can also maintain real-time visibility and an audit of every step.
It also enables you to eliminate manual key-entry errors.
Completely automates disaster recovery.
Verdict: OpCon offers reliable and scalable automation of critical business operations. It accelerates digital transformation by integrating systems, applications, and people across the company.
Pricing: Contact them for a quote.
#10. Chef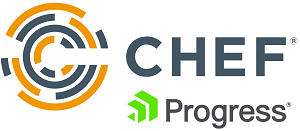 Chef is robust policy-based configuration management automation software for DevOps teams. It makes sure each system is configured correctly. Chef defines infrastructure as a code making the process of managing configurations and system state automated and testable. Automatic correction of configuration drift and universal application of configuration changes will be ensured by this tool.
Features:
It offers simple declarative definitions for common tasks which can be easily extended to support unique environmental requirements.
It will configure the systems against the desired state and make sure that every system is configured correctly and consistently.
Enforce policy by converging the system to the state declared by the various resources.
You can view and validate the intended and actual state across all systems.
With this tool, you can execute ad-hoc remote configuration tasks, perform remote scanning, test software and dependencies, and much more.
Verdict: It is an excellent configuration management automation tool for Windows, Linux, Mac, and much more. It also ensures that the configuration policy is flexible, versionable, testable, and human-readable.
Pricing: They offer 3 pricing options, i.e., Chef Desktop, Chef Compliance, and Chef Product Suites. Contact them for a quote.
#11. Puppet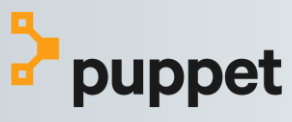 With Puppet, you can make infrastructure actionable, scalable and intelligent. It will also help you through event-driven automation. You can connect with cloud providers, DevOps tools, and other APIs. According to the signals from existing DevOps tools, Relay triggers the workflow that orchestrates actions on downstream services. You can create the right workflow by choosing the steps from the library of steps.
Features:
It is open-source software.
With the task orchestrator feature, spend less time on manual tasks.
It offers 6,000+ Forge modules.
Relay will provide bird's eye view of all operations.
You can add approval steps to your workflow.
It also lets you automate and enforce the policy as code without sacrificing agility.
Puppet Remediate by Puppet helps companies mitigate security risks by making vulnerability responses faster and more reliable.
Verdict: With this tool, you can eliminate manual data transfer between InfoSec and IT Ops, get a visual of your network to see which vulnerabilities pose a risk to your infrastructure, and run remediation.
Pricing: Contact them for a quote.
#12. Ansible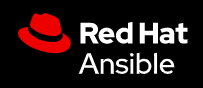 Ansible is a simple, agentless IT automation platform that provides the easiest way to automate apps and IT infrastructure. It deploys tasks, manages systems, and reduces complexity in automation. It is utilized for Application Deployment, Configuration Management, and Continuous Delivery.
Features:
It manages complex deployments and speed up the productivity of the team.
It can be used by anyone.
Verdict: Ansible is a fantastic enterprise automation platform that can be used across entire IT environments.
Pricing: It offers 2 pricing plans, i.e., Standard and Premium. Contact them for a quote.
#13. Jenkins

It is an open-source automation server. Jenkins offers many plugins to support building, deploying, and automating any project. It can be utilized as a simple CI server or turned into a continuous delivery hub for any job.
Features:
It is a self-contained Java-based program.
Jenkins is easy to set up and configured via its web interface.
Its functions can be extended via its plugin architecture, providing nearly infinite possibilities.
Verdict: Jenkins is an extensible platform that provides many possibilities. Since Jenkins is a community-driven project, anyone can participate.
Pricing: Free to download
#14. Microsoft System Center

It simplifies deployment, configuration, management, and infrastructure monitoring. Microsoft System Center offers simple datacenter management to keep you in control of on-premises, in the cloud, or across platforms. The Data Center Edition is excellent for managing virtual servers, and Standard Edition is great for physical servers.
Features:
It offers endpoint protection.
It also incorporates Virtual Machine Manager and Operations Manager.
Verdict: It manages a large number of workstations or servers. As per customer reviews on various sources, it has a solid set of features and the best solution for Patch Management.
Pricing:
Datacenter Edition – $3607
Standard Edition – $1323
Conclusion
IT automation software is used to create repeatable instructions and processes to replace or reduce human interaction with IT systems. IT automation tools helps modern, dynamic IT environments to scale faster. These were the best 11 IT automation tools available in the market. You can use these tools to automate your entire IT process.
Related posts: