11 Best Enterprise Job Scheduler Software (Free and Paid) in 2022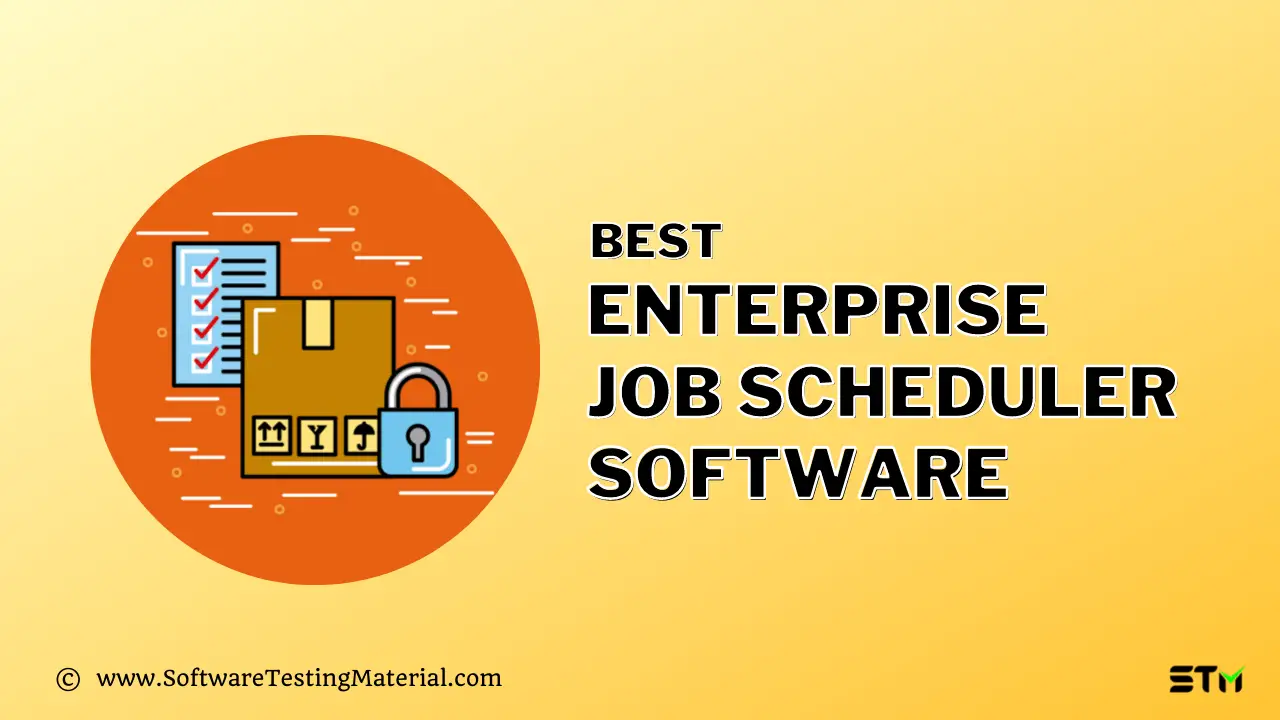 Are you looking for the best Enterprise Job Scheduler Software?
Enterprise job scheduling software is used by small to enterprise businesses to automate tasks and to assemble those tasks into end-to-end processes that can run without human intervention. Enterprise job schedulers are designed to support multiple platforms and applications so you can orchestrate complex workflows across departments.
In this article, we have hand-picked the 11 Best Enterprise Job Schedulers that will help you automate IT tasks as part of your day-to-day operations.
What is Enterprise Job Scheduler Software?
Enterprise Job Scheduling Software (EJSS) is used to schedule multiple, temporary and intermittent jobs that run unattended. It can be used to control the flow of workloads and to streamline the management and monitoring of those workloads or jobs. For businesses with a finite number of employees, EJSS is valuable software that helps to manage labor costs while improving SLAs and optimizing compute resources.
EJSS can be used to streamline processes that include batch jobs, data movements and IT infrastructure, or business processes such as onboarding to reduce paperwork. It can be integrated with other enterprise platforms and applications such as ERP and CRM, managing data and dependencies between teams and departments within the organization. This gives IT a single location through which to manage complex end-to-end workflows that the enterprise relies on. By automating these processes IT teams can spend more time on development.
Many companies have been able to dramatically reduce the amount of time that is taken to manually create and manage processes by using EJSS. Enterprise job schedulers provide low-code features such as drag-and-drop workflow assembly and reusable templates to rapidly automate processes. There are also graphical views, auto-remediation workflows, and machine learning algorithms that intelligently schedule workloads.
In this way, the entire process lifecycle can be shortened from development, through the management and multiple iterations. By automating manual processes, IT teams reduce the time spent on day-to-day tasks, shifting resources to innovation and development. Additionally, by minimizing human intervention in operations, IT teams can increase reliability and efficiency, delivering data faster and improving SLAs.
Enterprise Job Schedulers often provide self-service portals that allow business end-users to run processes without having to rely on IT.
What is Enterprise Scheduling?
Enterprise scheduling is the practice of managing IT systems and workloads from a centralized place, usually through enterprise job scheduling software. This includes complex job queues, scheduled job flows, and automated alert management. Job scheduling isn't new to IT and can be traced as far back as batch processing in mainframes in the middle of the 20th century.
Although many people believe that scheduling is merely about plotting jobs on a calendar, it is, in fact, more complex. It involves more than just scheduling. There are multiple requirements that need to be considered before a workload can be properly scheduled and run.
There are so many processes going on at once in a typical day that it is very easy to overlook jobs. Your business process needs to operate smoothly, consistently, reliably, and be error-free. If it can't do this, then you're going to experience a lot of problems because your scheduling won't be able to keep pace. With enterprise scheduling, you can streamline your everyday workflow, automating manual tasks to reduce human errors and improve speed.
Features of Enterprise Scheduling Tools
Enterprise job scheduling tools allow users to schedule jobs based on date/time calendars, or to have jobs triggers based on events, with constraints to ensure all requirements are fulfilled before those jobs run. The event triggers can be based on email, file system, FTP file triggers, message queues, and so on, to automatically trigger workflows when specific IT events happen.
Perhaps the most popular functionality of these applications is the creation of centralized logging and monitoring. By creating centralized repositories of logs for all jobs and instances, users have a single place to look for issues when troubleshooting. This can drastically reduce the mean-time-to-remediation. Real-time monitoring also helps reduce or even eliminate the need for troubleshooting. Enterprise job schedulers can reroute jobs in case of bottlenecks, server downtime or other errors.
We have a full evaluation of each of the best Enterprise Job Scheduler Software below. If you're in a hurry, here's a quick list of your best options.
#1. Redwood RunMyJobs

Redwood RunMyJobs Enterprise Job Scheduler Software automates scheduled and event-driven IT workloads seamlessly across any application, system, and data source. With Redwood RunMyJobs, you can create intricate schedules easily and deliver real-time results effortlessly.
Features:
Redwood RunMyJobs single-tenant cloud architecture provides you with a hosted solution that doesn't require any work to maintain, and guarantees 99.95% uptime

.

It allows you to create or choose from a library of processes that are reusable and sharable across a range of projects.

Eliminates reptition, ensures consistency, and reduce errors.

It allows you to schedule or run processes in response to scheduled events, files, or messages for time-critical applications.

Its low code drag-and-drop UI allows you to build processes in minutes.

Supports 25+ scripting languages and interfaces including R, and Python.
Verdict: Redwood RunMyJobs is a SaaS platform that allows you to automate any task through a range of software connectors, which are all included with the platform to avoid licensing costs.
Pricing: You can get a quote for pricing details. A free trial is available on request.
#2. ActiveBatch Workload Automation

ActiveBatch is an enterprise job scheduling and workload automation solution that is designed to orchestrate processes across your organization's entire tech stack. It offers cross-platform job scheduling with prebuilt integrations, universal connectors and REST API adapters so your team can integrate virtually any tool or application. This helps streamline the creation of processes that manage dependencies and data across disparate platforms. 
ActiveBatch's workload balancing is driven in part by machine learning, using intelligent algorithms to minimize job failures and prevent bottlenecks. Key compute resources can be automatically reserved to keep critical jobs on schedule, while virtual machines and cloud-based resources can be provisioned and de-provisioned to meet demand in real-time. These features and capabilities help prevent delays, improve SLAs and give IT teams more time to spend on innovation. 
Features:
Verdict: ActiveBatch is one of the best workload automation and Enterprise Job Scheduling platforms on the market. You can automate processes across the enterprise regardless of the technologies being used. 
ActiveBatch's UI is feature-rich and quite easy to use. It offers high-availability failover in case of a potential outage or failure. In such situations, tasks and plans are redirected to standby systems so that all jobs are completed on time. 
Pricing: Contact for a quote. They offer a free, 30-day trial with demos customized to your use cases. The cost of ActiveBatch is based on the number of servers and scheduling environments so you run unlimited jobs without overage penalties. 
#3. IBM Workload Automation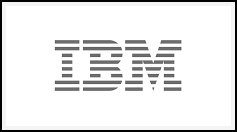 IBM Workload Automation is another excellent tool for workload automation. It offers real-time hybrid workload management and streamlines your workload management through analytics. 
Features:
Verdict: IBM Workflow Automation can scale and adapt rapidly to changing business needs without compromising privacy, security, or risk levels. You can deploy it on-premises and on the cloud.
Pricing: Contact them for a quote. They also offer a 30-day free trial. 
#4. BMC Control-M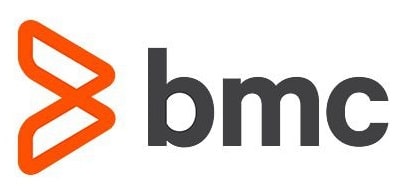 Control-M by BMC is another excellent job scheduling and workload automation perfect for medium-sized businesses. It delivers operational excellence for every type of business. Automating workloads is easy with this tool. You can also opt for self-service access via web and mobile applications.
Features:
Verdict: It helps in orchestrating application workflows on time with flexibility and reliability. On a single platform, you can automate, manage, and view batch workflows. It also delivers data-driven outcomes fast.
Pricing: Contact them for a quote. They offer a free trial.
#5. Tidal Workload Automation

Tidal Workload automation allows anyone to create their own automated workforce for building projects. You can automate anything with its seamless scheduling. It is great at tackling today's toughest cross-application, cross-platform workload challenges.
Features:
Verdict: It helps companies to reduce the amount of time that it takes their employees to complete a certain task. Instead of spending hours tracking each employee's progress, it is easier for the manager to check the information at any given time. It is also easier for the manager to make changes to the schedule if the need arises without having to contact each employee individually. This tool can orchestrate the execution of complicated workflows across systems, applications, and IT environments.
Pricing: Contact them for a quote.
#6. SMA OpCon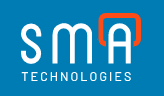 SMA OpCon workload automation and Job scheduler allow you to create reliable workflows and manage them from a single device. Since it integrates systems, applications, and employees across the organization, OpCon accelerates digital transformation as well.
It has the ability to create complex workflows and ability to reliably perform detailed tasks. Every operation can be streamlined, starting from complex IT processes to various business services. It helps minimize costs and boost efficiency in a matter of weeks.
Features:
Verdict: It is a great workload automation platform that delivers business value to every aspect of your enterprise. They offer tremendous business value to every aspect of your enterprise through their services with easy to use platform.
Pricing: Contact them for a quote.
#7. Broadcom CA Automic

Broadcom CA Automic is used as a job scheduling automation platform and service orchestration. CA Automic gives you the agility, speed, and reliability necessary for effective business automation. It reduces the capital expenditure of the businesses by 50% and operational costs by around 30%. 
It offers various features, including Workload Automation, Self-Service Automation, SAP Automation, and Workload Automation for Oracle Technologies.
Features:
It has prebuilt interfaces like 

ERP

 systems, business intelligence, and big data.

 

You can control and audit all automated processing and user activity at the same time keep processes in compliance with company regulations.

 

It offers a big platform and can scale up to 100,000 agents and 100 million jobs per instance.
Verdict: With this tool, you can accelerate the integration of big data and AI initiatives. Effective Digital Business Automation is possible with this tool. It offers orchestration and automation capabilities needed to accelerate your digital transformation.
Pricing: Contact them for a quote.
#8. Broadcom CA Workload Automation (AutoSys)

Broadcom CA Workload Automation provides visibility and control over enterprise workloads.
Features:
You can visualize as well as manage dependencies of Hadoop and traditional jobs from a single location.
It provides similar production scalability to monitor control workload across physical, virtual, and multi-cloud environments.
It has capabilities of Data Pipeline Automation, which help to simplify and accelerate the integration of the big data initiatives.
Verdict: This software reduces operational costs, improves efficiency and performance. You can manage workloads for business applications like SAP, PeopleSoft, Oracle E-Business, and so on with AutoSys Workload Automation.
Pricing: Contact them for a quote.
#9. Stonebranch

Stonebranch's Enterprise Job Scheduling Software helps to automate IT tasks as part of a daily system plan. It is a SaaS-based or on-premises solution that initiates business processes at a regular time period. It offers Universal Automation Center (UAC), which is an enterprise-grade business automation solution. This event-based solution automates and orchestrates system jobs and tasks across all mainframe, on-premises, and hybrid IT environments.
It has one web-based controller which will provide the IT operations team with complete visibility and advanced control. You will get central control. It enables you to manage the workload of your entire enterprise on any platform from a web-based interface.
Features:
It offers an easy-to-use drag and drop feature, making setting up tasks much simpler, and the payoff is immediate.
The job scheduling software centrally manages your entire IT environment starting from the mainframe to the complex process.
This enterprise job scheduling tool reduces costs and increases business value. It means more time for innovation and profit.
It guarantees high availability through System and SLA monitoring.
With its Fault-tolerant architecture, data delivery at lightning speed is possible.
Verdict: Automate your IT tasks as a part of the daily system plan with this software. It is designed for what businesses require today.
Pricing: Contact them for a quote.
#10. HelpSystems Robot Scheduler

Robot Scheduler by HelpSystems is one of the top job scheduling tools in the marketplace. It offers industrial-strength job scheduling across your IBM i-centric enterprise. This tool makes sure all the processes run on time in the right order as set by the schedule. Its capabilities allow users to automate simple, complex jobs, event-driven processes on various platforms. Just make a calendar of time and how tasks should run, and the tool will do everything.
It also offers a mobile-ready web interface making mobile job schedule management easy.
Features:
It offers reliable and flexible job scheduling whether you're running daily batch processing or month-end jobs.
Automated dependency processing automates processes that aren't time-based, for example, running report processes once a day or

running a backup when an update becomes available.

 

With configurable dashboards, you can check key metrics for critical jobs and job streams. This makes it possible to give executives visibility into pre-defined metrics without any hassle.
When you combine Robot Schedule Enterprise with Robot Schedule, you will be able to schedule the jobs across multiple platforms.
It offers a Schedule Activity Monitor (SAM) feature with which you can view your entire job schedule in a single pane of glass.
Sometimes scheduled tasks run for a long time, end too quickly, or start late; the Robot Alert feature will send a notification to operators via text, email, or SMNP, so that you can meet SLAs.
Verdict: HelpSystems Robot Scheduler is powerful workload automation that will provide smoother and error-free job scheduling.
It also centralizes and controls your Windows, AIX/UNIX, and Linux processes. You can use its cross-platform job scheduling abilities to monitor essential services and scheduled batch jobs across your enterprise.
Pricing: Contact them for a quote. They also offer a free trial.
#11. HelpSystems JAMS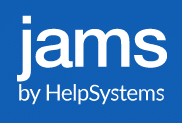 JAMS is another job scheduler software from HelpSystems. This software ensures your service levels are high across all platforms and applications with a centralized approach.
Features:
You can define, manage, and monitor all tasks and workloads from a single console to make sure all the processes are executed.
It manages reports on all the aspects of a job like status, requestor, and the completion time.
Use granular security controls to define access for users and customizing privileges according to the task.
Verdict: It provides centralized job and workflow automation across your organization. This software can be integrated with AWS, Azure, PeopleSoft, Oracle EBS, etc.
Price: They offer a free trial for 30 days. Get a quote by contacting them. You can also request a demo.
Conclusion
Open-source task schedulers or native schedulers designed for specific operating systems (Microsoft Windows Task Scheduler or cron jobs) offer limited functionality and rely on custom scripts, which are time-consuming and error-prone, unsuitable for the fast pace of digital transformation.
Enterprise Job Scheduler Software programs may seem complicated by comparison, but they can be easy to use. These solutions allow users to schedule jobs and workloads, or to set those jobs to trigger when specific events occur. Constraints can also be used to make sure requirements are met, in order to prevent job failures. The software can then manage those workloads to make sure they complete on time, by providing the resources needed for successful completion.
By automating jobs, IT teams reduce manual tasks and human error, making processes more reliable while giving themselves more time for higher-value projects.
Related posts: