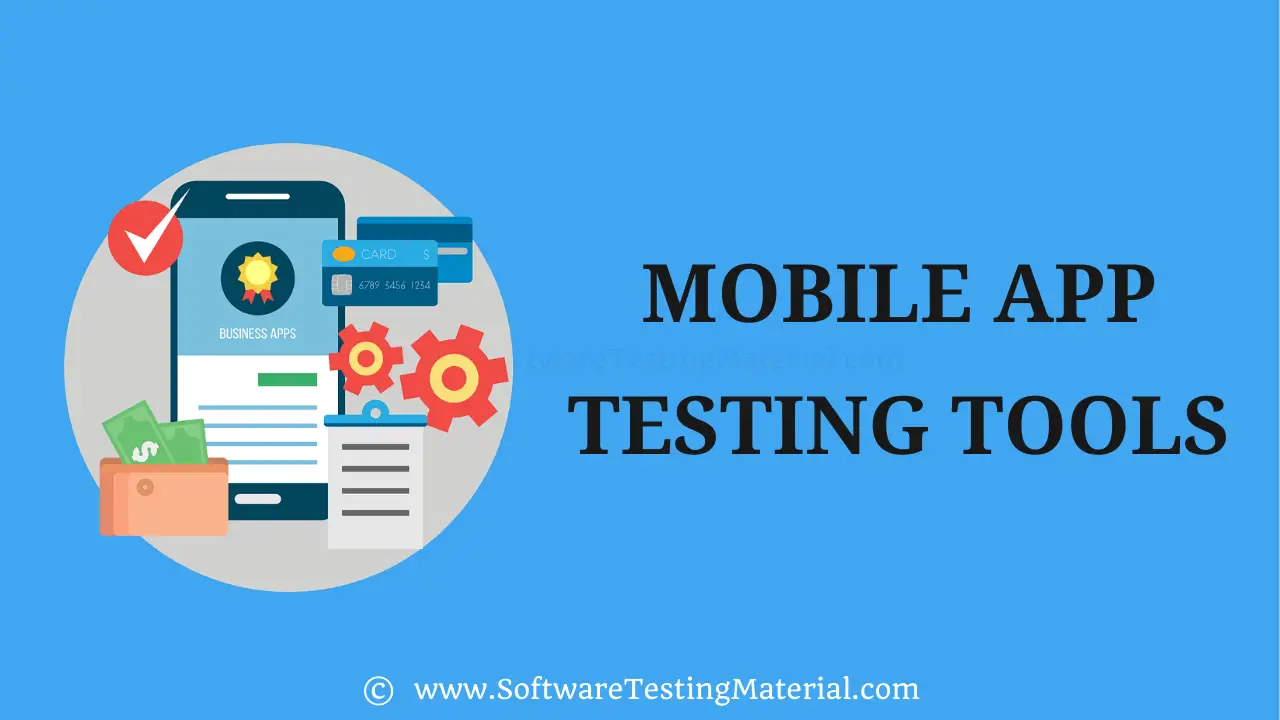 Are you looking for the best mobile app testing tools in 2020 and beyond?
In this article, we have hand-picked the best mobile application testing tools to test your mobile applications. 
The software development industry seems to have grown in a fanatic pace like never before. For once, I think we can count stars in the sky but it can get insanely tricky when it comes to counting Android and iOS apps here!
Like it or not, the world has an insatiable appetite for new and better ones. One single mistake can be a major turn-off. I firmly agree with the fact that we are the victims of such mobile apps' blunders, irrespective of which corner the issue sprouts up. And in that case, it becomes necessary to test a mobile app.
Smartphone apps are developing more than babies born every day. Due to which both Android and iOS app developers require to stay aware of the pace. In the entire mobile app development process, the most tedious or complicated task turns out to be app testing. Surviving in today's competitive environment requires the product to be centered around a particular functionality and needed to give a superior user experience like never before. One wrong move could lead to an immense loss.
How to excel in the field of mobile application testing?
I highly recommend you go through our Mobile App Testing Guide to learn more about Mobile Testing.
Like I said before, nobody wants to be treated as a Guinea pig. If they find a flaw, you would not hear about the error from them and they would most definitely not come back. Henceforth, enterprises, executive managers are considering high-performing solutions that can deliver results – Mobile Testing Tools!
Further down through the post I would like to get you acquainted with all the foundational information and knowledge of tools required to get you started with test-automation for your mobile apps. However, you will come across a plethora of resources and tools out there; which can certainly be overwhelming at times. So, let me break it down for you! But before that, one must know!
Challenges Faced In the Mobile Testing Field
A wide range of mobile devices including smartphones, tablets of various sizes and densities which are iOS and Android-based ready to be explored.
Another challenge here is dealing with a variety of hardware configurations featuring memory optimizations, CPU optimizations, and OS optimizations.
Dealing with multiple OS and their versions.
Mobile app development methods right from native app to creating responsive web apps, hybrid apps and what not!
The necessity of frequent app updates.
Why invest in Mobile Application Testing Tools?
Manual testing slows down the app release cycle- Enterprises should ask mobile app developers to release features faster so that you want to reduce the manual effort required to run the regression tests, and allow the testers to focus on testing new features.
Errors reported after the release deployment- Unlike manual testing, mobile app testing tools support continuous delivery efforts so that each commit can be deployed safely and frequently. The faster the feedback, the less expensive it is to fix an issue that is found.
QA teams can be innovative- By combining Quality Assurance teams with mobile testing tools, you can easily increase testing speed and coverage like never before.
Which parts of the mobile app should you automate first?
One must strategize on which areas would benefit from automation and what kind of specific components should be tested at first. If done right, everything works wonders like a mobile app being less exploratory and hacky.
The scope of the test has to be automated and decided on the most urgent testing priorities. This surely includes any core component which has been tested even manually. Consider the frequency of testing, business priority, and what parts are capable of being automated.
So further look at the functional test-cases which:
Are time-consuming?
Can be simplified and structured into logical steps
Are critical core-flows in terms of the app's functionality?
Have been known to cause issues in the past
Require a large amount of data for testing
List of Popular Mobile Testing Tools:
Here I am going to list the tools used for mobile app testing contains both free and commercial ones.
Kobiton
Appium
Monkey-Talk
Monkey Runner
AppDynamics
Experitest
TestingBot
HeadSpin
FrogLogic
Robotium
Selendroid
Calabash
Frank
KIF
Testdroid
Now that you know of a list, let us take a look at each of them in detail.
Here we are going to present this list of 15 best Mobile App Testing Tools.
1. Kobiton:

Kobiton is a powerful mobile app testing platform that allows companies to manage the devices they own and access real public cloud devices for efficient, comprehensive test coverage. Simple to use, easy to access from anywhere, and highly flexible, Kobiton minimizes costs while increasing productivity, so businesses can get apps to market sooner. Visit their website to learn more and start a free trial.
Features:
Real-devices – Test on hundreds of real devices you want, when you need them.
Device lab management – Run a full device lab consisting of local on-premise devices, private cloud, and public cloud devices.
Scriptless automation – Automatically create test scripts by converting manual test sessions into Appium scripts that can be executed on iOS or Android devices.
Website: Kobiton
2. Appium:

Known as one of the finest names in the mobile app development realm. Appium is a tool used to test mobile applications in the best possible manner. It is also considered as a cross-platform automation tool as it offers to support a built-in browser or Chrome application on Android and Safari on iOS. Hence, testers now can write tests on a wide range of platforms with similar API.
Features:
Being an open-source; it is free to use
Selenium offers a shorter learning curve for experienced users
Multiple language support
Appium does not modify mobile apps
Ability to get involved in Appium's open-source community
Just remember,
Here you won't get any kind of official paid support. This surely means you have to rely on the Appium community for updates and bug fixes.
Steeper learning curve and not user-friendly

A lot of components such as reporting to leverage are required to be built by a mobile app tester
3. Monkey-Talk: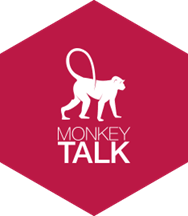 This open-source testing tool can be used to test both iOS and Android apps. IDE, Scripts, and Operator are the three main segments of the testing tool. It may quite interest you to know that it is simple to set up and easy to learn. Moreover, Monkey Talk can handle everything from little smoke tests to tough data-driven test suits for native, hybrid and web-based apps.
Features:
It automates functional interactive tests for Android and iOS apps
It does not require any solid programming or scripting knowledge
Both XML and HTML reports can be created
4. MonkeyRunner:

The tool certainly provides an API for writing programs that control an Android device or emulator from outside of Android code. Ability to control multiple devices, order to automate tests, highly used for automated functioning testing, are some of its key features to consider.
5. AppDynamics:
If you are looking for a mobile app testing tool used to monitor an application's performance? Choose App Dynamics offered by Cisco. It does not just monitors but even has the potential to get all the real-time updates for end-to-end management of applications.
6. Experitest:

The mobile app testing platform certainly offers a variety of benefits such as creating and executing hundreds of manual or automated tests, enjoy real-time interaction and live debugging, accelerate mobile testing cycles and what not!
7. TestingBot: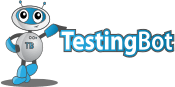 The tool, in particular, provides real mobile device testing in the cloud. Here both automated and manual tests on physical Android and iOS devices can be used. Also, the tool highly supports all the latest Appium and Selenium versions.
8. HeadSpin:

Now with HeadSpin, even businesses can get real-world, actionable user experience insights that will certainly improve mobile performance. Even in the complex mobile ecosystem, the tool never fails to provide detailed visibility into performance and user experience issues.
9. Squish-By-FrogLogic:

Who says mobile app testing is easy? It prevails a huge range of challenges especially for iOS and Android apps. With advanced gesture support, support for embedded web content, CI and source control integration, end-to-End and IoT testing test your mobile Apps right away!
10. Robotium:

If you are seeking around for a free Android UI testing too, look no further than Robotium. The easy to write tool supports Android 1.6 version and above. Tests in Robotium are written in Java. Robotium is a library for unit tests. Even with minimum knowledge of project powerful test cases can be created.
11. Selendroid:

This one is my favorite! The test automation framework drives off Android native and hybrid applications and the mobile web. Its benefits include- full compatibility with JSON wire Protocol, No alteration of the app under test is needed to automate it, by different locator types, UI elements can be found and so more.
12. Calabash:

This mobile app testing tool comprises of libraries which allow test-code to programmatically interact with native and hybrid apps. It also supports cucumber, which makes it easier to understand by business experts and non-technical QA staff.
13. Frank: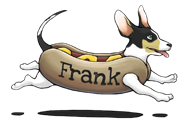 One of the finest lightweight UI based automation tools incorporates a combination of Cucumber and JSON commands. Available in clean CSS like- selector syntax, allows for fairly tolerant tests, pre-defined steps are its benefits worth considering.
14. KIF:
iOS mobile app testing can be insanely tricky at times. The objective C based framework is mainly used when business folk is not involved in writing or reading test specs. It may quite interest you to know that the tool has an active community and good support.
15. Testdroid:

Sounds like a tool for Android app development, but it is a cloud-based mobile application testing tool that helps professionals to save costs behind app development. Being one of the solid mobile game testing platforms, it allows remote manual access to over 300 real devices running Android before an app is launched.
Related Posts:
If you are looking to dig into our latest posts then check out our homepage.
Like this post? Don't forget to share it!
Happy Testing!
Disclaimer: The order of these test management tools doesn't suggest any recommendations.
Author Bio:
H.P Morgan is an IT Consultant at Tatvasoft Australia, A Custom Mobile App Development Company in Australia. He is having seven years of experience in a Technological domain and helps the organization of all shapes. He loves to travel to Spontaneous places.
Update: Above post is recently modified by STM admin