11 Best IT Process Automation Software in 2022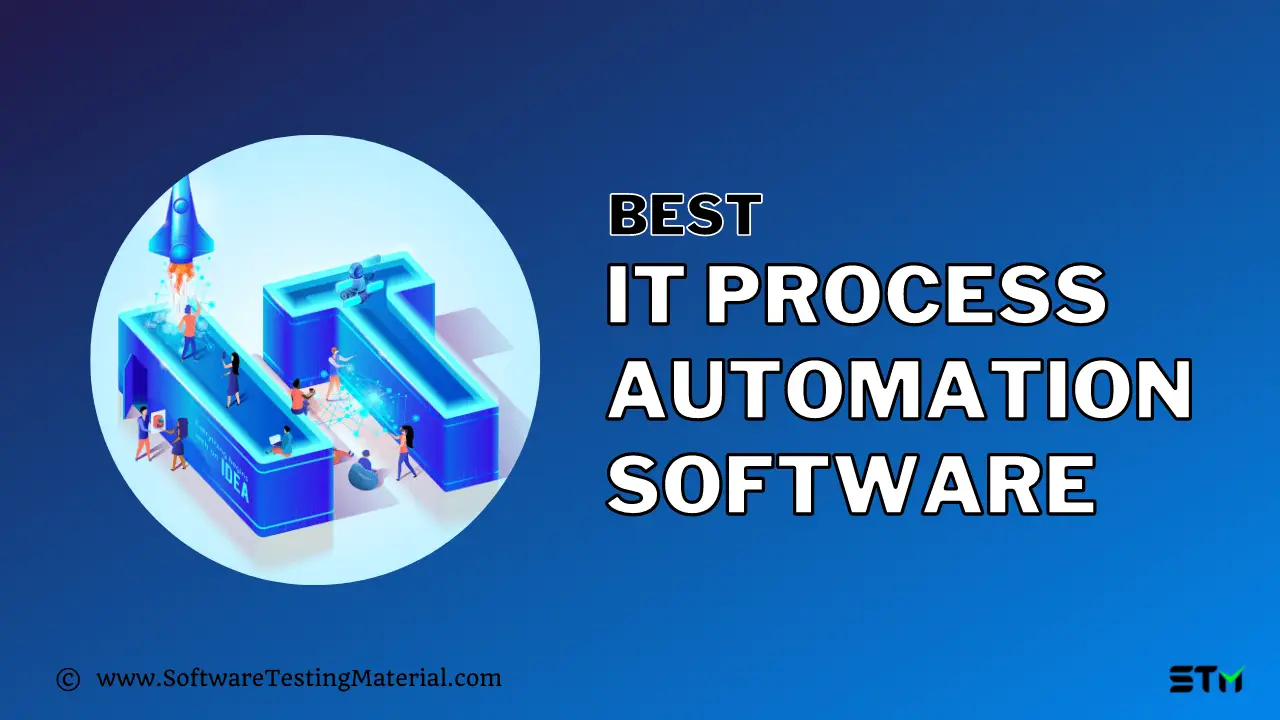 There are many IT Process Automation Software solutions out there. We're going to help you choose the best IT Process Automation Software for your IT and business needs.  
IT Process Automation Software is a great enterprise asset that helps to develop, manage, and monitor automated processes for IT and business functions. 
In this article, we've rounded up the top 11 best IT Process Automation Software for you. 
What is IT Process Automation?
IT process automation software enables users to automate processes that manage data and dependencies between different systems and applications. By automating manual processes, users can improve operational efficiency, mitigate risks, minimize operating costs, reduce process complexity and simplify the enforcement of security standards. IT process automation tools are typically deployed within IT departments in order to streamline the delivery of IT services and business data. Using IT process automation software, users can monitor and manage almost any automated process from a single point of control. 
IT process automation is used to automate repetitive, manual tasks in order to reduce human error and to give employees more time to spend on higher-value projects. Most IT process automation solutions offer programmatic or API-based integrations that are both reliable and flexible, making it easier to integrate disparate tools into end-to-end workflows without having to continuously maintain UI-based connections. 
For example, if HR is always requesting that IT create accounts for new hires, the IT team can automate the onboarding process. A templated workflow can be created and triggered automatically to configure new user accounts, including logins and passwords, permissions and more, before adding those new accounts to payroll. With IT process automation software, this can be done without the need for repetitive manual tasks or error-prone custom scripts. 
Benefits of IT Process Automation
In today's business world, most businesses utilize IT Process Automation in order to save resources, time, and effort. IT process automation can make processes more reliable, IT teams more efficient, and businesses more responsive to customer needs. 
With the help of IT automation, you can easily monitor and manage digital processes across IT and business operations. This includes orchestrating processes across sales, production, customer service, billing and more. IT process automation makes it easy for key stakeholders to supervise processes and activities related to his or her role. Additionally, IT process automation can streamline data across the organization, ensuring that data and reports are timely and accurate in order to facilitate decision-making and improve the customer experience. By automating manual processes, human-error is reduced and processes become more reliable and efficient. 
IT process automation can also be used to optimize processes that span IT and business information systems. Bottlenecks, delays and other issues can be easily identified and addressed in order to improve day-to-day business and IT operations. Instead of manually moving files, entering information or manipulating data, these tasks can be automated and optimized. 
IT process automation (ITPA) software can include broad functionality that span the data center, IT infrastructure, business operations, ERP, financial services, procurement and more, minimizing the need for human intervention so your employees can achieve more without additional resources. Many ITPA offerings also include self-service portals that provide intuitive user interfaces for business users and help desk teams. Machine learning is also becoming more common within the ITPA market as vendors move toward intelligent automation for real-time optimization of processes and resources. 
By removing the need for manual hand-offs and giving users the tools to optimize unattended processes, IT process automation can significantly improve process times. Additionally, by automating manual tasks and reducing the need for human intervention, users can create scalable automation environments that can meet dynamic business needs. 
List of IT Process Automation Tools
We have a full evaluation of the 11 best IT Process Automation Tools on the market. If you're in a hurry, here's a quick list of your best options. 
If you'd like to see our in-depth analysis, keep reading. 
#1. Redwood RunMyJobs

Redwood RunMyJobs IT process automation platform can orchestrate all aspects of your entire enterprise. It is an integrated platform for building and running workflows across systems and applications.
Features:
Redwood RunMyJobs IT Process Automation Software frees your staff from tedious, repetitive manual tasks and allows you to automate anything anywhere.

Reduces errors, ensures consistency, and eliminates duplication with reusable job steps, sequences, and calenders.

Allows you to monitor comprehensive overviews of the status and progress of your project, from beginning to end.

Its IT Process SLA Monitoring proactively notifies you on any drops in performance or delays so you can resolve them immediately.
Verdict: Redwood's cloud-native SaaS platform seamlessly automates and orchestrates the IT and business processes together. It makes it easy for the IT teams to schedule and run event-driven workloads, and manage file transfers.
Pricing: Contact the Redwood team to get your personalized, no-obligation price quote. You can also ask for a free trial.
#2. ActiveBatch Workload Automation

ActiveBatch Workload Automation is one of the best low-code IT process automation solutions available today. ActiveBatch makes it easy to rapidly integrate, automate and orchestrate your entire IT landscape. 
ActiveBatch provides hundreds of prebuilt integrations as well as universal connectors and a Super REST API Adapter that enables you to integrate virtually any application or system. ActiveBatch features a drag-and-drop workflow designer with reusable templates and self-documenting Job Steps so you can quickly assemble end-to-end processes that manage data and dependencies across any environment. Consolidate and coordinate your automation tools, orchestrate processes and simplify your automation environments from a single point of control. 
Features:
Verdict: With ActiveBatch, users can build automated workflows without custom scripting. ActiveBatch provides real-time insights, customizable alerting, and dozens of other features and capabilities out-of-the-box at no additional cost. 
Pricing: Contact them for a quote. They also offer a free, 30-day trial with demos based on your specific use cases.
#3. Kissflow

Kissflow is a tool for managing the entire IT infrastructure, ranging from simple network systems to complete business server solutions. The system automates processes such as installation, testing, deployment, configuration, and upgrading of network applications, servers, and even web services. 
Kissflow provides a set of libraries and utilities to make implementing the various processes of the system easy. It also automates processes that require hands-on attention, such as security management. 
Features:
You don't need to learn coding in order to use Kissflow.
You can generate custom reports, use dashboards, and derive actionable insights.
The dashboard of this tool provides real-time information on every process, presented in a user-understandable format.
It offers an easy-to-use interface.
You can manage and create a workflow and make quick changes anytime you want.
Verdict: It is complete automation software. Kissflow Starter package is great for small teams beginning their no-code digital transformation with automated workflows. For businesses looking for an integrated workflow that connects to customers, vendors, and partners, the Professional package is sufficient. For enterprises, choose enterprise-grade workflow management with advanced security and controls.
Pricing: It also offers a free trial.
Starter – $390 per month and includes 30 users.
Professional – $690 per month and includes 50 users.
Enterprise – $1500 per month and includes 100 users.
#4. Comindware

Comindware is another low-code workflow management and IT process automation software that can change the way you manage your business. It sorts, processes, and integrates business data. It is user-friendly and easy to understand without knowing IT skills. No coding and automated processing are required.
They have been able to successfully leverage automation to reduce the cost of hardware and software and increase the value derived from the IT network. It is used for mobile device management, data center automation, desktop management, and many other IT processes. This software has the ability to leverage the power of automation and streamlines the entire IT process.
Features:
It offers key capabilities for task, data, and document management and is optimal for quickly changing business processes.
Fully configurable UI and workspace personalization
Cloud or on-premise deployment, API integration with 3rd-party systems.
With this tool, you can easily create custom web forms to gather information.
It has team collaboration features.
It is also available on mobile platforms.
Verdict: Comindware is a feature-rich workflow management tool. You can build an entire enterprise with the help of its advanced integration capabilities. It also gives you full control over the progress of tasks and visibility.
Pricing: Contact them for a quote. They also offer cloud trials.
#5. CA Technologies

With CA Technologies, you can automate IT processes that span various companies to deliver services and enforce standards & compliance policies across departments.
Features:
It offers a flexible and easy-to-use data bus to support the most complex processes.
This tool supports scalability, high availability, and fault tolerance on the platforms in order to execute hundreds of processes simultaneously.
It offers a Visual authoring tool that makes the automation process simple starting from concept to production.
It allows processes to have more than one activity type trigger, like user interactions, inbound API calls, or schedules.
Verdict: CA Technologies enables organizations to design and administer manual automation, resource-intensive, and inconsistent IT operational procedures in an integrated solution. It is a perfect fit for the complex needs of various small to large-size organizations.
Pricing: Contact them for a quote.
#6. Integrify

Integrify is a great tool for automating workflows and IT processes. With this software, users can design intuitive forms as well as track the workflow progress. It helps organizations work more efficiently by saving time and money. Integrify can be integrated into existing business processes.
Features:
Built a custom document and file approval workflow.
You can route any document based on the rules you configure.
It offers a drag-and-drop workflow builder.
You can set reminders, notifications, and time-outs in its dashboard.
You can analyze trends and bottlenecks, audit details, share dashboards in the reports.
Verdict: It offers a plethora of features like outing documents & information, teams collaborate on tasks and requests, and applying business rules. Integrify provides unlimited forms, processes, file/ document storage, audit trails, and so on.
Pricing: Contact them for a quote.
#7. Nintex Platform
Public and private organizations around the globe use the Nintex Platform to easily manage, automate, and optimize their business processes in less time. It includes capabilities for process mapping, workflow automation, robotic process automation (RPA), document generation, forms, mobile apps, process analytics, and more, all with an easy-to-use drag and drop designer. It is a powerful and complete process platform. 
Features:
With this software, save time, money, as well as improve the customer and employee experience.
It also provides a feature to enable e-signatures.
They offer visual process mapping, digital forms, automation of workflow, and robotic process automation solutions for every business.

Integrate any business app or service into your 

workflows

 
Verdict: With this tool, enterprises can design, deploy, and manage the best solutions to make sure client's needs are met and productivity is maximized.
Pricing: You can also opt for a free trial.
Standard – $875 per month for unlimited users.
Enterprise – $1,350 per month for unlimited users.
#8. Arago HIRO AI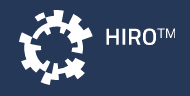 It is one of the best tools for digital transformation. HIRO AI by Arago is a knowledge-based automation tool. Its Artificial Intelligence Software is designed to serve SMEs and Enterprises. HIRO provides end-to-end process automation.
This online Artificial Intelligence system is a great tool for Healthcare, Process/Workflow Automation. HIRO automates end-to-end processes within weeks. It is the first automation software that uses Advanced AI, which copies human thought to provide learning. 
Features:
It can directly automate processes from employees with the help of the Agile Automation feature.
With time, it acquires enough knowledge to automate 90% of all end-to-end process tasks.
It uses AI to automate any business process autonomously based on expertise provided by a company's employees.
Verdict: With HIRO AI, you can automate the complete process workflow. It will increase your end-to-end process automation rates significantly.
Pricing: Contact them for a quote.
#9. Ignio

Ignio offers features that can transform your business operations using AI and Automation towards an Autonomous Enterprise for improved resilience, assurance, and superior customer satisfaction. With this tool, you can resolve your operational woes for an Agile, Resilient, and Autonomous Enterprise. It solves cases like rapid root cause isolation, automation of tasks, and predictive impact analysis. 
Features:
You can manage the entire alert life-cycle autonomously with Ignio.

This tool helps to handle incidents like auto-triage 

diagnoses

 and prescribing relevant actions.

 

It analyzes historical data to mine problem signatures, assess risks, and report areas that need time for problem management.

 

It offers 'what if' technology that assesses the impact of any business or technology changes before implementing them.
Verdict: It is used in industries like Banking and Finance, insurance, and retail. This software finds out the various problems like rapid root cause isolation, task automation, and predictive impact analysis.
Pricing: Contact them for a quote.
#10. Salesforce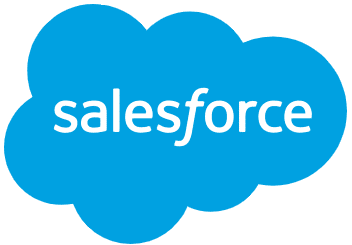 CRM is designed for business-to-business activities and businesses of every kind, size, and complexity. In fact, there are millions of organizations across the globe that utilize CRM systems. CRM solutions are ideal for small, medium, and large businesses.
When it comes to CRM and data solutions, Salesforce is the most widely used software application in the industry. Salesforce is designed to work seamlessly with existing salesforce applications. It allows integration of customer and supplier information across multiple locations and channels. The salesforce management software application also enables easy collaboration and communication between sales representatives, agents, and other employees using any available technology. 
Features:
It scales faster on a trusted and intelligent network.
You can create enterprise-quality apps that help your company reach its goals.
You can make every app mobile-friendly.
It offers a low-code tool for building, managing and running automated processes, which can make any complex business processes into seamless workflows.
Verdict: They offer an end-to-end workflow solution that will help you with effective business process automation. You can also design the processes according to your needs. It is an excellent solution for businesses of any size and industry.
Pricing: Contact them for a quote.
#11. ProcessMaker

It is an award-winning low code BPM and digital process automation platform. With this tool, you can design and deploy complex business processes using a powerful and intuitive platform. It helps in automating processes across multiple systems to get rid of manual tasks, data silos, and bottlenecks.
Features:
It enhances visibility as well as tracking for processes across your entire organization for the best operational excellence.
You can build charts and reports according to the filtered search.
It offers drag and drop tasks and decision points features, which you can add to your forms, users, data connectors, and more.
You can design forms and display screens that are used in the workflow.
It offers features like visual process error validation and BPMN syntax checking.
Verdict: It connects processes across legacy software and points solutions that enhance your digital transformation to join all of your systems, people and work on one platform. It is a powerful platform for designing and deploying sophisticated business processes.
Pricing:
Standard – Starts at $1,495 per month billed annually + per-user pricing.
Enterprise – Starts at $2,479 per month billed annually + per-user pricing.
Custom – Contact them for a quote.
Conclusion
IT Process Automation (ITPA) Software is a must-have for IT teams and businesses. ITPA can include lightweight RPA tools with UI integrations as well as workload automation tools with highly reliable programmatic and API-based integrations. Open-source ITPA tools did not make our list. 
ITPA has the capabilities to automate repetitive tasks in both IT and back-office business operations. ITPA provides a centralized console for developing, monitoring, and orchestrating end-to-end processes, with business process management capabilities to further streamline and optimize key processes. 
These were some of the top IT process automation software of 2022. Redwood RunMyJobs, ActiveBatch Workload Automation, and Kissflow are our top recommended IT automation process tools. 
Related posts: