Workload Automation vs Workflow Automation: What's the Difference?
In this article, we will see two important types of automation technologies. Before we dive into the differences between Workload Automation vs Workflow Automation and why are the two terms confused between each other. Let's start off with the following. 
What is a Workflow?
A workflow is defined as a series of tasks that need to be completed sequentially in order to reach a certain goal. Usually, workflows are created where data is passed between humans and/or systems such as data input, onboarding new staff, generating invoices, lead management, approvals, sending out emails, etc.,
What is a Workflow Automation?
Workflow Automation is also known as Workflow management or Process management. It refers to a series of automated tasks created to carry out regular business processes, automate manual work and complete a process based on workflow rules where human tasks, data, or files are passed between humans and/or systems based on pre-defined business rules and then removing all the manual steps.
In simple words, it is a process to identify repetitive tasks performed by employees and automating them with workflow automation tools.
It saves your time, money, and boosts productivity. It also removes human error and deviation.
What are the benefits of Workflow Automation?
Some of the benefits of workflow automation are as follows.
It allows you to prevent errors. If any error occurred, your system notifies you of the exact location. So that you can work on it and prevent the same errors occur again.
Teams save a lot of time once all the workflows are automated. After a workflow management system is implemented in an organization it boosts the productivity of your employees by eliminating unnecessary work and freeing up employee time for other tasks.
What is Workload?
A workload is defined as the total amount of processing a computer is conducting at any given time.
What is Workload Automation WLA?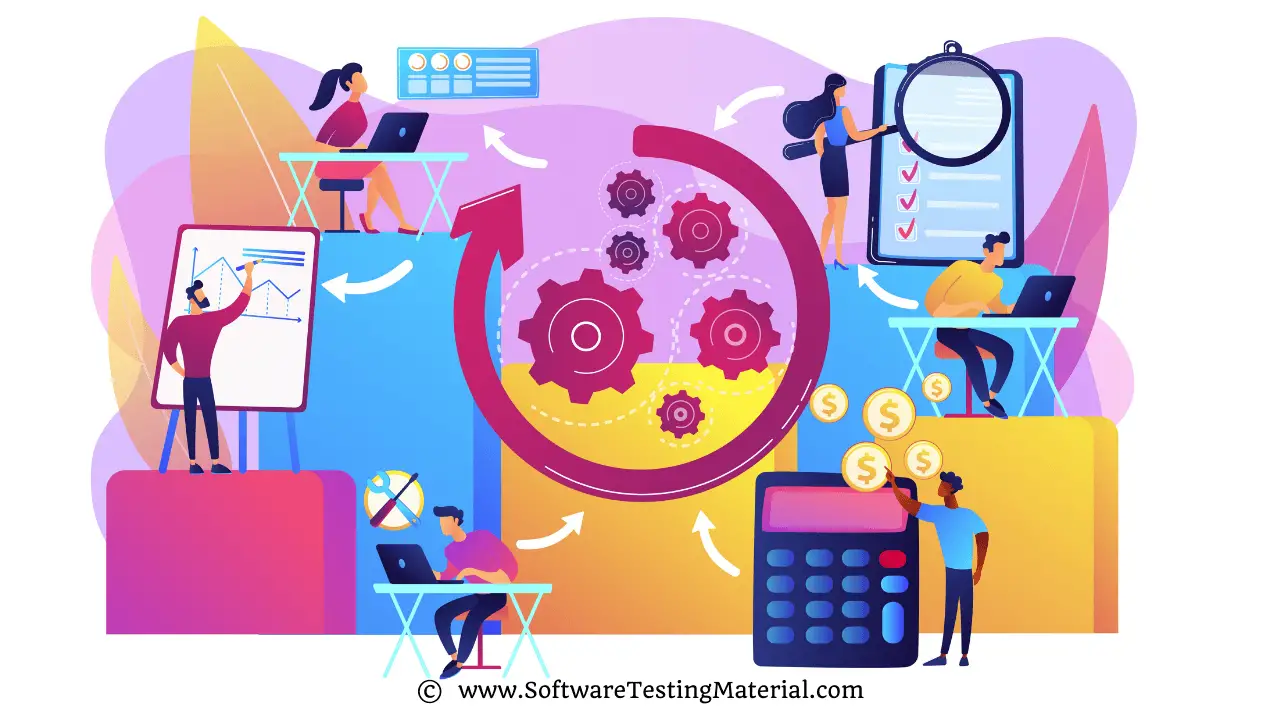 Workload automation is a practice of automating business processes across different systems and computing environments within an organization using the software to eliminate the need for human intervention.
Workload automation is the automation of many manual functions so that they can be performed more efficiently by a machine or by a group of machines. This saves money because the human factor is ignored. An individual can perform one task rather than two or three, but a machine can perform all of them.
With automated tools that can automatically manipulate data, information, and applications automatically, much of the manual tasks associated with workload automation can be eliminated.
Don't miss: Best Workload Automation Tools
What are the benefits of Workload Automation?
Many businesses today, whether they realize it or not, use workflow automation to streamline processes. This allows workers in different locations around the globe to work together on projects from their desks.
The biggest benefits of this automation solution are its ability to streamline operations and cut labor costs because there is no additional personnel needed to handle these processes, which results in more efficient operations. Since these processes are fully automated, enterprises are able to save on materials and labor costs.
Workload automation has enabled many companies to effectively manage and control all of the processes in an organization. With a good workflow automation system, processes such as accounting, customer service, distribution, inventory, human resources, research and development, clerical tasks, order processing, technical tasks, tracking inventory, tracking customer orders, and many other business processes become more manageable and simpler to perform, especially without human intervention.
Workload automation is also very useful to businesses that are in need of simplified processes that require minimal supervision or administration. These types of simplified processes include financial processes such as cash collections and debits, accounting processes such as billing, tracking inventory, and managing payroll.
This also greatly reduces overall employee productivity because tasks that are not related to one another are automatically assigned to different employees. The software can perform tasks that are closely related to each other without the need for human intervention. This results in increased profitability, as well as a reduction of company payroll costs.
Comparison of Workflow Automation and Workload Automation
| Workflow Automation | Workload Automation |
| --- | --- |
| It allows you to increase the productivity of employees within the organization. | It allows you to increase the productivity of your customer service. |
| It deals with business processes handled by every employee in an organization. | It deals with clients or customers who deal with a company's products or services. |
| It is a way to increase the efficiency of your employees but the efficiency of workflow is low compared to workload. | It increases efficiency with optimization and automation. |
| It is all about the process, not the people. | It is the people aspect of business processes. |
| Suitable for all businesses. | Suitable for businesses that deliver new products or updates periodically. |
| It is used within physical infrastructure. | It is used on premises, virtualized and cloud environments. |
I hope now you are clear with these terms workload automation and workflow automation. If you have any queries on the comparison of Workflow automation & Workload automation, please comment below. 
Related posts: