Best Burp Suite Alternatives (Free and Paid) for 2023
Are you looking for an alternative to Burp Suite? We've reviewed and compared the best Burp Suite Alternatives out there.
Comparison of Best Burp Suite Competitors
| Tool Name | Logo | Best for | Link |
| --- | --- | --- | --- |
| Invicti | | vulnerability scanning, assessment, and management | Learn more |
| Acunetix | | securing your websites, web applications, and APIs | Learn more |
| ManageEngine | | offering a wide range of security features and capabilities to detect and mitigate vulnerabilities, misconfigurations and much more | Learn more |
| Nessus | | vulnerability management | Learn more |
| Qualys Cloud Platform | | end-to-end security solutions | Learn more |
About Burp Suite

Burp Suite is a Java program specifically designed to perform security testing and vulnerability scanning. It offers brute force tools, spider tools, HTTP request intercepting tools, and repeater tools. PortSwigger designed and launched this software. 
Burp Suite is good at intercepting proxy; therefore, penetration testers find it very useful.  Anyone can use the core Burp features to test their application's security with a bit of effort. Burp's advanced features may require more experience and learning. 
Burp's user-driven workflow makes web security testing much more efficient than any other point-and-click scanner. It is user-friendly and intuitive. 
Burp Suite Features:
API-driven workflow
Use the REST API to integrate with existing systems and get scan results.
Vulnerability management platform
Users can integrate scanning, security reporting into their management and orchestration systems.
Multiple deployment options
You can deploy on-premise or to the cloud. Azure (beta), and AWS (beta), managed Kubernetes clusters.
Intercept all that your browser sees
This powerful tool allows you to modify any HTTP(S) communication passing through your browser.
Manage recon
All target data are aggregated and stored on a site map with annotation and filtering functions.
Identify hidden attack surfaces
Find hidden target function with an advanced automatic discovery function for "invisible" content.
Clickjacking Attacks
Create and confirm clickjacking attacks on potentially vulnerable web pages using specialist tooling.
Use WebSockets
WebSockets messages have their own history, which allows you to view and edit them.
Break HTTPS
Users can even secure HTTPS traffic. Installing the CA certificate will remove any browser security warnings.
Accelerate granular workflows
Modify, reissue and analyze individual HTTP and/or WebSocket messages – all within one window.
Token strength
You can easily test the randomness of data items that are intended to be unpredictable (e.g. Tokens).
GraphQL API
Initiate, schedule, cancel, update, and work through your scans to get the exact data you need with a GraphQL API.
Quickly assess your target
Determine the size of your target application. Auto-enumeration of static and dynamic URLs and URL parameters.
Vulnerability Scanner Tool is a widely used technology, and many people are seeking popular, top-rated software solutions with compliance testing, perimeter scanning, and configuration monitoring. Burp Suite is one of the top vulnerability scanning software available in the market. But, like every other software, it has some issues.
Why Look For Burp Suite Alternatives?
Here are some reasons why businesses look for Burp Suite alternatives
The interface is outdated and uses tabs for everything; you can get lost in deeply nested features if you're new.
There is no option to recover a project which is not currently saved on disk.
It doesn't describe how to test different vulnerabilities, which can be challenging if you are a new user of this tool.
The community edition provides a limited number of features compared to the professional edition. Since many researchers use the community edition for security testing, they should provide more features that would be helpful.
It needs more comprehensive integration with government regulations that would help in terms of compliance efforts.
We have compiled a list of the best overall alternatives and competitors to BurpSuite, including Nessus, OpenVas, Acunetix by Invicti, Invicti, and Qualys Cloud Platform. Other important factors to consider when researching alternatives to Burp Suite include user interface and features.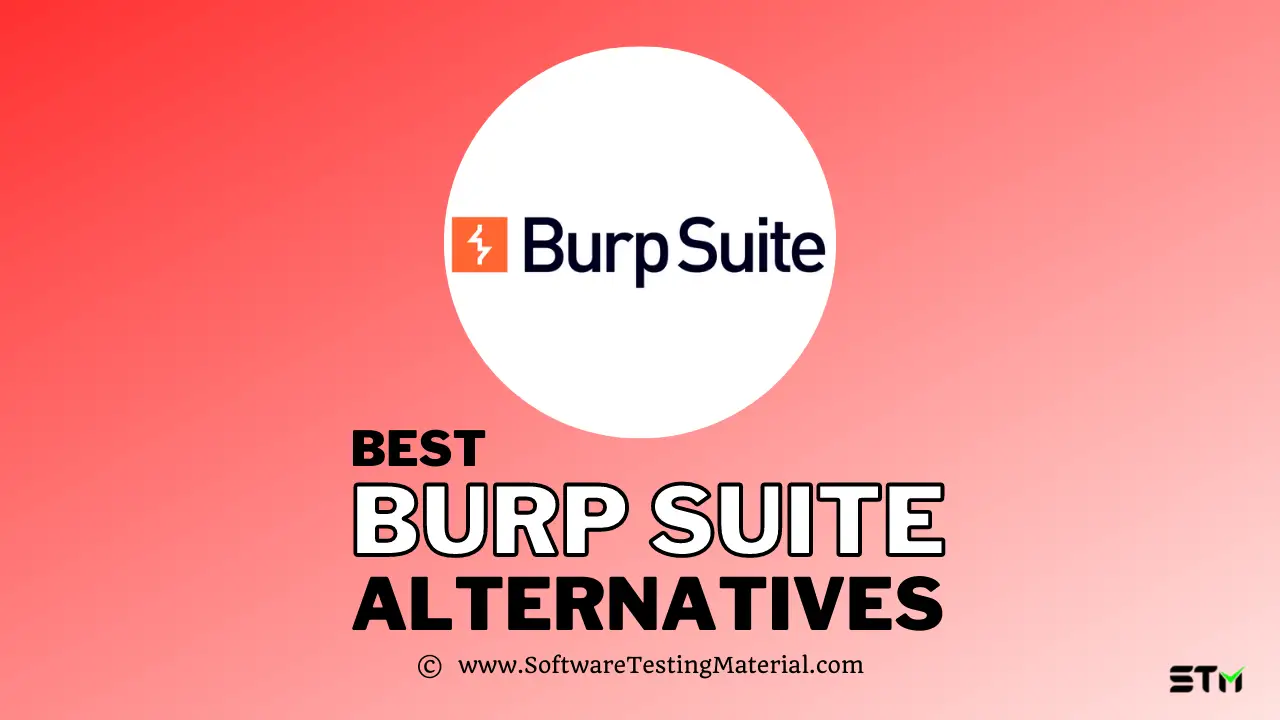 List of Burp Suite Competitors
The main details of each tool are listed below, but if you're in a hurry, here's a quick list of the best Burp Suite Alternatives.
Let's get started.
#1. Invicti

Best for vulnerability scanning, assessment, and management.
Invicti is an automatic and easy-to-use web application security scanner to automatically find security flaws in websites, web applications, and web services. 
It is a false-positive-free web application security scanner. Simply run it on your website, and it will automatically discover the flaws that could leave your system dangerously exposed. 
This tool offers dead accurate automated scanning that will identify vulnerabilities like SQL Injection, Cross-site scripting in web applications, web APIs, and other vulnerabilities in all types of web apps, regardless of the technology they are built with. It is easy to use and employs a unique and accurate proof-based scanning technology to automatically verify the identified vulnerabilities, so you do not have to verify them manually.
It is a scalable solution that is available for on-premises and cloud-based deployments. Its cloud-based module provides built-in enterprise workflow tools that enable users to scan hundreds of web applications and services simultaneously. In addition, its proof-based scanning technology exploits the known vulnerabilities in a secure, read-only mode.
Features:
It offers an automatic web vulnerability scanner, vulnerability assessment, and vulnerability management solutions. 
CI integration is one of the essential features of Invicti. 
 It also delivers evidence of exploitation, making it easy to assign more time to respond to reported flaws. 
Some of Invicti's main features are reporting, manual testing, exploitation, SDLC integration, HTML5 support, and web services scanning.
It also facilitates a fully configurable scanning mechanism enabling users to scan only what they need to. This software lets you stipulate the precise part of the application to visit and the scope of the test procedure, thanks to its flexibility.
---
#2. Acunetix

Best for securing your websites, web applications, and APIs.
Acunetix by Invicti is the market leader in providing automated web application security testing and is the software of choice for many Fortune 500 customers. It can detect and report on a wide array of web application vulnerabilities. Acunetix integrates with popular Issue Trackers and WAFs and is also available on Windows and Linux.
Don't miss our detailed review on Acunetix
Acunetix automatically crawls as well as scans off-the-shelf and custom-built websites and web applications for SQL Injection, XSS, XXE, SSRF, Host Header Attacks & over 3000 other web vulnerabilities. It also provides a wide variety of reports to help developers and business owners alike to identify a web application's threat surface quickly, detect what needs to be fixed, and ensure conformance with several compliance standards. It offers a multi-thread, lightning-fast crawler, and scanner that can crawl hundreds of thousands of pages without interruptions.
Acunetix is the pioneer in automated web application security testing using innovative technologies.
Features:
Its crawler fully supports HTML5, JavaScript, and single-page applications, enabling auditing complex, authenticated applications. 
It is the only technology on the market that can detect out-of-band vulnerabilities automatically.
Acunetix is available both as an online and on-premise solution. 
It also includes integrated vulnerability management features to extend the enterprise's capabilities to manage, prioritize and control vulnerability threats comprehensively.
It features DeepScan Technology which crawls all websites, including Single Page Applications (SPAs), developed using HTML5, JavaScript, and RESTful APIs.
It offers the highest detection of WordPress vulnerabilities and scans WordPress installations for over 1200 known vulnerabilities in its core, themes, and plugins.
---
#3. ManageEngine 

Best for offering a wide range of security features and capabilities to detect and mitigate vulnerabilities, misconfigurations and much more.
ManageEngine Vulnerability Manager Plus is a multi-OS solution that not only offers vulnerability detection but also provides built-in remediation for vulnerabilities. Vulnerability Manager Plus offers a wide variety of security features such as security configuration management, automated patching, web server hardening, and high-risk software auditing to maintain a secure foundation for your endpoints.
The assessment feature in Vulnerability Manager Plus allows you to place vulnerabilities in their context to understand their urgency and impact, so that you can promptly remediate imminent risks. Vulnerability Manager Plus streamlines the entire workflow – right from detection, assessment and prioritization of vulnerabilities to eliminating them with an automated patching module – from a centralized console for timely and accurate risk reduction.
With Vulnerability Manager Plus, you needn't worry about the impacts of deploying patches or altering security configurations. The test and approve feature lets you test the stability of patches before rolling out to the production environment. Also, you can leverage post deployment warnings to safely deploy configurations without affecting network operations.
Features:
Continuous management of vulnerabilities, misconfigurations, risky software, open ports, missing patches and much more.
Swiftly spot zero-day vulnerabilities and apply mitigation work-arounds.
Built-in remediation helps fix vulnerabilities, correct configuration drifts, and uninstall risky software with the click of a button.
Built-in automated patching for Windows, Linux, Mac operating systems, network devices, and over 300 third-party applications
Leverage out of the box policies to ensure continual compliance with over 75 CIS benchmarks
Seamlessly patch a distributed environment by setting up distribution points to minimize WAN bandwidth consumption.
Ideal for remote patch management due to its wide range of features like direct download of patches by agents, remote shutdown options, etc,.
Gain unified, continuous visibility of your distributed IT irrespective of endpoints' whereabouts.
Why ManageEngine Vulnerability Manager Plus is one of the best Burp Suite alternatives?
Burp Suite is a vulnerability scanner used to execute manual security testing of web applications whereas ManageEngine Vulnerability Manager Plus is a complete vulnerability management software that not only offers continual visibility, comprehensive coverage, risk-based assessment but also provides built-in remediation with patching for vulnerabilities, misconfigurations and much more. Vulnerability Manager Plus offers a wide variety of security features such as security configuration management, automated patching, web server hardening, and high-risk software auditing to establish a secure foundation for your endpoints.
---
#4. Nessus 

Best for vulnerability management.
Nessus is one of the top Burp Suite alternatives available in the market. It is a cloud-based security configuration and vulnerability assessment software. It helps IT practitioners discover and resolve vulnerabilities in order to protect companies against various security threats. It comes with pre-defined templates that users can customize to scan for critical vulnerabilities.
The main functions of Nessus are asset discovery, web scanning, prioritization, policy management, and vulnerability assessment. It enables organizations to tailor scans based on individual preferences, ensuring compliance with Center for Internet Security (CIS) benchmarks and other top-notch practices. Security teams can generate reports on various vulnerability types, export them in various file formats, including CSV, HTML, and XML. Users can sort data by client or team and share them via email after every scan for improving transparency across processes.
Nessus is used by more than 30,000 organizations worldwide as one of the world's most widely deployed security technologies. It is the gold standard for vulnerability assessment. 
Features:
It provides complete vulnerability scanning with unlimited assessments for a low price.
It identifies the vulnerabilities that need attention with high-speed, accurate scanning and the least amount of false positives.
Nessus plugins deliver timely protection from the latest threats.
It gives complete visibility of your network.
Other features include configuration auditing, asset profiling, high-speed discovery, sensitive data discovery, and vulnerability analysis of a security posture. 
It offers a live results module, enabling users to perform offline vulnerability assessments to detect, validate, and prioritize issues for improving enterprise security.
---
#5. Qualys Cloud Platform

Best for offing end-to-end security solutions.
Qualys Cloud Platform provides a continuous, always-on assessment of global IT, security, and compliance posture, with full visibility across all your IT assets, wherever they are. It offers automated, built-in threat prioritization, patching, and other response capabilities, making Qualys a complete, end-to-end security solution. On-premises, endpoints, mobile, or in the cloud, Qualys sensors are always on, giving you continuous 2-second visibility of all your IT assets. 
Remotely deployable, centrally managed, and self-updating, the sensors are your physical or virtual appliances or lightweight agents. Qualys Cloud Platform enables users to avoid the cost and complexities that come with managing many security vendors.
It is designed to help companies automate the security and monitoring of web applications as well as gain visibility into the utilization of IT assets. It allows IT professionals to detect threats related to unauthorized access across various networks, perform audits and IP scans, and guarantee compliance as per industry regulations.
Features:
The vulnerability management feature of Qualys helps in identifying and addressing security threats through cloud-based solutions. 
Its unique features include performance tracking, data encryption, activity dashboard, analytics, data synchronization, and so much more. 
Users can generate custom reports, resolve potential threats, and receive automated alerts for vulnerabilities, attacks, and suspicious activities. 
Qualys enables employees to perform custom scans across geographically distributed and segmented computer networks, manage user access, and securely vulnerable data in one centralized repository.
It supports integration with third-party cloud platforms like Google Cloud Platform, Microsoft Azure, and Amazon Web Services via APIs. 
It enables data analysts to capture and analyze security and compliance data in real-time automatically.
This tool also offers fast deployment, low TCO, accuracy, scalability, and extensibility.
---
#6. Intruder 

Best for cybersecurity.
Intruder is a cybersecurity company that assists companies in reducing their cyber exposure by providing an efficient vulnerability scanning solution. It's cloud-based vulnerability scanner identifies security weaknesses across your digital network. 
Offering industry-leading security checks, continuous monitoring and an easy-to-use platform, this tool keeps businesses of all sizes safe from malware and hackers. By integrating Intruder with your cloud platforms, you can maintain perfect visibility of your system and synchronize target scans.
It offers an online vulnerability scanning tool to avoid costly data breaches. This vulnerability management software provides companies with limited internal resources to cope with the demands of running effective vulnerability management.
Features:
It offers Cloud Connectors for AWS, Google Cloud, and Azure to help you synchronize your systems. 
It also provides users integrations with Slack and Jira make keeping up to date a breeze.
With this tool, users can view how their systems look from an external perspective and get alerts when exposed to threats.
You can automate your cybersecurity by integrating Intruder into your CI/CD pipeline.
Its unique feature of Smart Recon feature is perfect for customers with larger networks.
Receive regular summary PDF reports.
Intruder's network security scanner uses passive and active checks to detect various software components, frameworks, and hardware devices.
It can reduce false positives and investigate potential issues.
It also enables users to keep an eye on their security exposure in real-time.
---
#7. OpenVas

Best for testing IP addresses.
It is another great Burp Suite alternative. From the name itself, we know that this tool is an open-source tool. It serves as a central service that provides tools for both vulnerability scanning and vulnerability management.
It is a complete vulnerability assessment tool used to spot security problems in the servers and other parts of the network. You can use OpenVAS software to test your Internet infrastructure effortlessly.
The outcomes will be delivered to your email for analysis, allowing you to start remediating any risks your systems face from external as well as internal threats.
The primary reason businesses use OpenVas is to perform comprehensive security testing of their IP addresses. This tool performs a port scan of an IP address to find any open services. Once listening services are found, they are tested for known vulnerabilities and misconfiguration using a large database of 53000 NVT checks. The results are compiled into a report that includes detailed data on each vulnerability and other notable issues.
Features:
It is free of cost and is generally licensed under GNU General Public License (GPL)
This tool supports various operating systems like Windows, Linux, and so on.
The scan engine of OpenVAS is updated with the Network Vulnerability Tests.
It provides vulnerability alerts when change is detected in the scheduled report.
OpenVas also offers custom scan options; Network/Server, Web, WordPress, and Joomla Scans.
It provides access to 27 Vulnerability Scanners and OSINT Tools.
Its other capabilities also include unauthenticated & authenticated testing, various high-level and low-level Internet and industrial protocols, performance tuning for large-scale scans, and a powerful internal programming language to implement any vulnerability test.
---
#8. IBM Security QRadar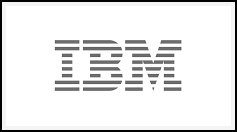 Best for getting intelligent security analytics for actionable insight into the most critical threats.
It helps security teams detect and prioritize threats across the organization and offers intelligent insights that enable security teams to respond quickly to any threats and reduce the impact of incidents. By consolidating log events and network data from a wide range of devices, endpoints, and applications distributed throughout your network, QRadar correlates all this information and aggregates related events into single alerts. This accelerates incident analysis and remediation. QRadar solution is available on-premises and in a cloud environment.
Its advanced analytics is a powerful tool for preventing security breaches, prioritizing, performing remediation, and maintaining regulatory compliance. It also offers an intuitive dashboard that consolidates all of this information into a single view.
It enables users to gain centralized insight into logs, flow, and events across on-premises, SaaS, and IaaS environments. You can centrally see all events related to a particular threat in one place to eliminate manual tracking processes and enable analysts to focus on investigation and response.
Features:
Ingest vast amounts of data from on-prem and cloud sources
Applies built-in analytics to accurately detect threats
It eliminates manual tasks.
Correlate related activities to prioritize incidents
It complies with the policies of your company and external regulations by leveraging pre-built reports and templates.
Automatically parses and normalizes logs
Threat intelligence and support for STIX/TAXII
Integrates out-of-the-box with 450 solutions
Flexible architecture can be deployed on-prem or on cloud
Highly scalable, self-tuning, and self-managing database
---
Conclusion
Vulnerability scanners software search, identify, and assess network and resources for known weaknesses. They discover all network access points and connected devices and then compare the scans' findings to known vulnerabilities in a database. In short, these tools are a must-have for any organization. Companies must choose the right software to minimize data breaches and prevent data theft. Invicti and Acunetix is our top recommended Burp Suite alternative.
Related posts: