Best Nessus Alternatives (Free and Paid) for 2023
Are you looking for an alternative to Nessus? We've reviewed and compared the best Nessus Alternatives out there.
Vulnerability scanning tools constantly monitor web applications and networks to identify security vulnerabilities. They work by maintaining an up-to-date database of various known vulnerabilities and conduct continuous scans to identify potential exploits. Vulnerability scanners are used by companies to test applications and networks against known vulnerabilities and to identify new vulnerabilities. The scanners typically produce analytical reports detailing an application or network security state and provide recommendations to remedy known issues. One of the best vulnerability scanners is Nessus Professional. 
In this blog, we will see more about Nessus and discuss its alternatives.
About Nessus

Built for security practitioners by security professionals, Nessus Professional is the de-facto industry standard for vulnerability assessment. It was built by Tenable Network Security. Nessus performs point-in-time assessments to help security professionals quickly and easily identify and fix vulnerabilities, including software flaws, missing patches, malware, and misconfigurations across various operating systems, devices, and applications. 
It is industry's most widely deployed vulnerability scanner that helps you reduce your organization's attack surface and ensure compliance in physical, virtual, mobile, and cloud environments. Nessus features include high-speed asset discovery, target profiling, configuration auditing, malware detection, sensitive data discovery, and vulnerability analysis. With the world's largest constantly updated library of vulnerability and configuration checks, and the support of Tenable's expert vulnerability research team, this tool sets the standard for speed and accuracy.
It supports more technologies than others like scanning operating systems, network devices, hypervisors, databases, tablets, phones, web servers, and critical infrastructure for vulnerabilities, threats, and compliance violations. 
With features such as pre-built policies and templates, customizable reporting, group "snooze" functionality, and real-time updates, it makes vulnerability assessment simple, easy, and intuitive. It takes less time and effort to assess, prioritize as well as remediate issues.
Nessus Features
#1. Reporting and Monitoring 
• Flexible reporting: You can customize reports to sort by vulnerability, create an executive summary, or compare scan results to highlight changes – Native (XML), PDF (requires Oracle Java to be installed on Nessus server), HTML as well as CSV formats. You can also target email notifications of scan results, remediation recommendations, and scan configuration improvements. The results/report sharing requires Nessus Manager.
Scanning Capabilities 
Discovery: Accurate, high-speed asset discovery 
Scanning: Vulnerability scanning on IPv4/IPv6/hybrid networks. 
#2. Deployment and Management 
Flexible deployment: It offers flexible deployment on software, hardware, virtual appliance deployed in the service provider's cloud, or a Tenable hosted cloud service (Nessus Cloud). 
Scan options: Nessus offers agent-based and Agentless scanning options for easy deployment and maintenance. It supports both non-credentialed, remote scans and credentialed, local scans for deeper, granular analysis of assets that are online as well as offline or remote. 
Configuration/policies: This tool provides out-of-the-box policies and configuration templates. 
Risk scores: Vulnerability ranking based on CVE, five severity levels (Critical, High, Medium, Low, Info), customizable severity levels for the recasting of risk. 
Extensible: It offers RESTful API support for integrating Nessus into your existing vulnerability management workflow.
Why Look For Nessus Alternatives?
Here are some reasons to look for Nessus Alternatives according to the online reviews-
Nessus is restricted to just a single client makes it scarcely moderate for medium-scale organizations. 
Web App scans are not the most robust; a dedicated DAST tool is more valuable.
It slows down during a large scan.
It reports more false positives sometimes in the scan. 
It lacks interaction with some other tools, such as Metasploit, which is the swiss army knife of network testing. 
Nessus also needs a certain level of the learning curve.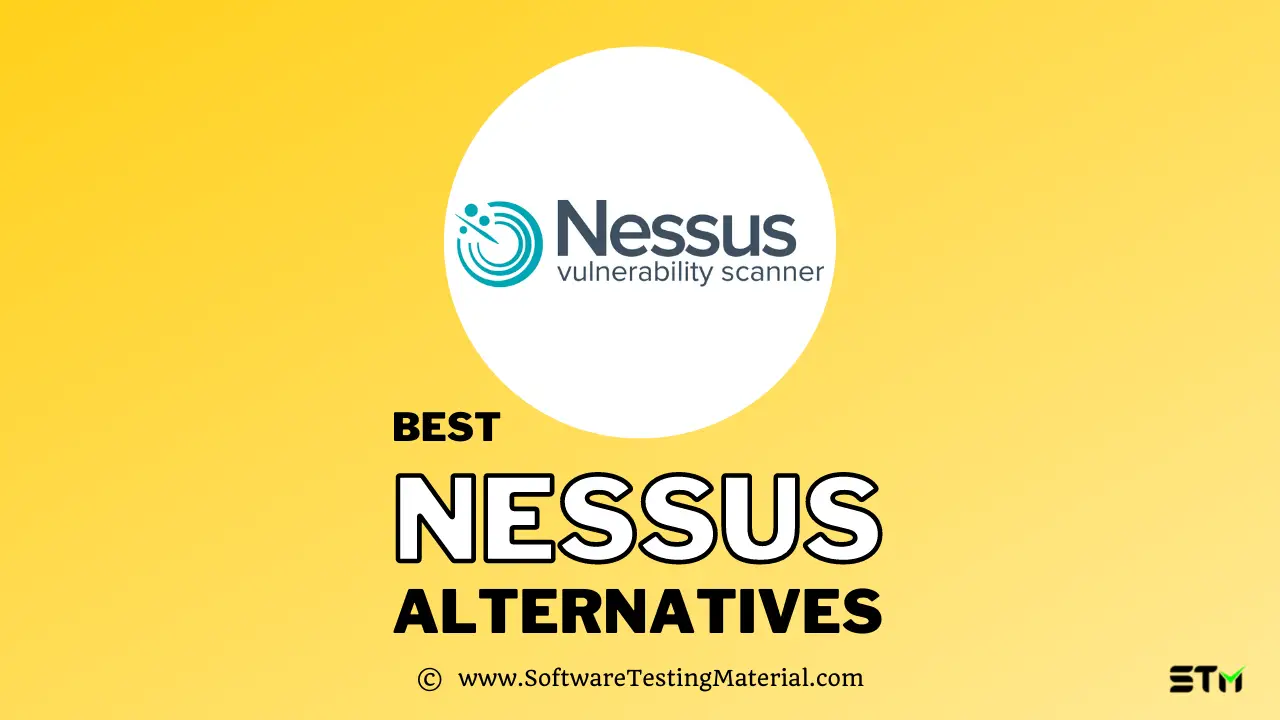 List of Best Nessus Competitors
The main details of each tool are listed below, but if you're in a hurry, here's a quick list of the best Nessus Alternatives.
Let's get started.
#1. Invicti

Best for accurate automated scanning.
Invicti is one of the best Nessus alternatives. It is an automated security testing tool that makes it easy for organizations to secure thousands of websites and dramatically reduce the risk of attack. By empowering security teams with unique DAST + IAST scanning capabilities on the market, Invicti allows organizations with complicated environments to automate their web security with confidence. With Invicti, security teams can: 
Automate security tasks and save hundreds of hours each month.
Gain complete visibility into all your applications — even those that are lost, forgotten or hidden.
Automatically give developers rapid feedback that trains them to write more secure code, so they create fewer vulnerabilities over time.
Feel confident that you are equipped with the most powerful application security scanning tool on the market. You have the most demanding security needs, and Invicti is the best-in-class application security solution you deserve.
Features: 
It offers the advanced crawling capability for API scanning and a dedicated JavaScript engine designed for modern websites and single-page applications that solely rely on custom scripting.
Invicti can handles authentications and scans for vulnerabilities without complex workarounds.
Its customizable automation feature will enable you to schedule future scans that fit your roadmap.
Proprietary proof-based scanning confirms which vulnerabilities are real and not false positives, so your team can stop manually verifying every potential risk.
Don't miss our detailed review on Invicti Web Application Security Scanner
---
#2. Acunetix

Best for automated web vulnerability scanning.
Acunetixis another excellent Nessus alternative and a fully automated web vulnerability scanner that detects and reports on over 4500 web application vulnerabilities, such as variants of SQL Injection and XSS.
Acunetix crawler can fully support HTML5 and JavaScript and Single-page applications, allowing auditing of complex and authenticated applications.
It offers advanced Vulnerability Management features right into its core, prioritizing risks based on data through a consolidated view. Acunetix also offers the ability to automate your scan. It is suitable for large-scale organizations as it can handle many devices on a network. HSBC, NASA, USA Air force are few giants that use Acunetix for vulnerability tests.
Features:
Scan for SQL injection, XSS, and 7,000+ additional vulnerabilities.
It can detect more than 1200 WordPress core, theme, and plugin vulnerabilities.
This tool detects critical vulnerabilities with 100% accuracy.
It can crawl hundreds of thousands of pages without interruptions.
Don't miss our detailed review on Acunetix Web Application Security Scanner
---
#3. SecPod SanerNow
Best for fast and automated vulnerability assessment and remediation
SecPod SanerNow is a cyberhygiene platform with advanced vulnerability management features. It completely automates the entire vulnerability management process into a simple daily routine. With comprehensive scans supported by the world's largest database, SecPod SanerNow is a fantastic alternative to Nessus.
SecPod SanerNow can instantly patch the detected device application vulnerabilities, and it also remediates other misconfigurations and security risks. It scans and supports all major OSs like Windows, Linux, Mac, and their variants.
Features:
Industry's fastest vulnerability scanning with 5-minutes scans
World's largest vulnerability database with over 160,000+ checks
Unified platform for every step of vulnerability management.
End-to-End automation of vulnerability management, from scanning to remediation and more
Remediation controls beyond patching to ensure complete elimination of attack surface.
Help enforce standard and custom compliance policies to strengthen the protection of the organization.
Provides 300+ system hardening configurations to reduce the attack surface.
Why SecPod SanerNow is one of the best Nessus alternatives
Most scanners take ridiculous amounts of time, and taking remediation actions on newly discovered device vulnerabilities becomes difficult. This leads to scans being weekly or monthly, and attackers can exploit vulnerabilities and run rampant.
Compared to other competitors, SecPod SanerNow has a very quick, comprehensive, and accurate scanner which can be the gamechanger for IT and security teams. Since it also provides an integrated remediation solution, cumbersome manual work of patching is completely eliminated.
By integrating vulnerability assessment and remediation into one single platform, SecPod SanerNow reinvents traditional vulnerability management to create a solution to prevent cyber-attacks.
---
#4. ManageEngine

Best for offering a wide range of security features and capabilities to detect and mitigate vulnerabilities, misconfigurations and much more.
ManageEngine Vulnerability Manager Plus is a multi-OS solution that not only offers vulnerability detection but also provides built-in remediation for vulnerabilities. Vulnerability Manager Plus offers a wide variety of security features such as security configuration management, automated patching, web server hardening, and high-risk software auditing to maintain a secure foundation for your endpoints.
The assessment feature in Vulnerability Manager Plus allows you to place vulnerabilities in their context to understand their urgency and impact, so that you can promptly remediate imminent risks. Vulnerability Manager Plus streamlines the entire workflow – right from detection, assessment and prioritization of vulnerabilities to eliminating them with an automated patching module – from a centralized console for timely and accurate risk reduction.
With Vulnerability Manager Plus, you needn't worry about the impacts of deploying patches or altering security configurations. The test and approve feature lets you test the stability of patches before rolling out to the production environment. Also, you can leverage post deployment warnings to safely deploy configurations without affecting network operations.
Features:
Continuous management of vulnerabilities, misconfigurations, risky software, open ports, missing patches and much more.
Swiftly spot zero-day vulnerabilities and apply mitigation work-arounds.
Built-in remediation helps fix vulnerabilities, correct configuration drifts, and uninstall risky software with the click of a button.
Built-in automated patching for Windows, Linux, Mac operating systems, network devices, and over 300 third-party applications
Leverage out of the box policies to ensure continual compliance with over 75 CIS benchmarks
Seamlessly patch a distributed environment by setting up distribution points to minimize WAN bandwidth consumption.
Ideal for remote patch management due to its wide range of features like direct download of patches by agents, remote shutdown options, etc,.
Gain unified, continuous visibility of your distributed IT irrespective of endpoints' whereabouts.
Why ManageEngine is one of the Best Nessus Alternatives?
Nessus professional is a vulnerability scanner that offers a point-in-time snapshot of the security posture of your network whereas ManageEngine Vulnerability Manager Plus is a complete vulnerability management software that not only offers continual visibility, comprehensive coverage, risk-based assessment but also provides built-in remediation with patching for vulnerabilities, misconfigurations and much more. Built into Vulnerability Manager Plus is a database that holds a long history of, and is continually fed with, regular updates on vulnerability information, patch details, configuration baselines, and more that forms the basis for scanning and remediation.
---
#5. Code42

Best for insider risk detection.
Code42's Threat and Vulnerability Management software monitors for vulnerabilities on an on-going basis. It also conducts monthly internal as well as external vulnerability scans using industry-recognized top-notch vulnerability scanning tools. Identified vulnerabilities are evaluated, documented, and remediated to avoid any potential risk of the data breach. 
It conducts external penetration tests annually.  
Features:
Code42 maintains end-to-end control of cloud stack software, server, storage, network, monitoring, and security components.
Data encrypted in transit and at rest.
Decryption of file contents only happens through the Code42 application – not a human being.
Strong authentication protocols ensure only authorized customer access.
Ongoing vulnerability tests by a professional third party and internal teams.
Full-time monitoring of Code42 cloud environment with a dedicated response team.
---
#6. OpenVAS 

Best for complete vulnerability testing.
OpenVAS is a framework of several services and tools offering a comprehensive and powerful vulnerability scanning and vulnerability management solution.
It is a powerful vulnerability scanning tool that supports large-scale scans which are suitable for organizations. You can use this tool for finding vulnerabilities in the web applications, web servers, databases, operating systems, networks, and so on.
OpenVAS receives updates daily, which broadens the vulnerability detection coverage. It also helps in risk assessment and suggests countermeasures when the vulnerabilities in an application or network is detected.
Features:
OpenVAS services are free of cost and are generally licensed under GNU General Public License (GPL).
OpenVAS supports various operating systems.
The scan engine of OpenVAS is updated with the Network Vulnerability Tests on a regular basis.
OpenVAS scanner is a complete vulnerability assessment tool that is used to spot issues related to security in the servers and other devices of the network.
---
#7. Burpsuite

Best for small and large entrprices.
Burp Suite by PortSwigger an advanced set of tools for finding and exploiting vulnerabilities in web applications – all within a single product. From a basic intercepting proxy to a cutting-edge vulnerability scanner, it can be used to test and report on a large number of vulnerabilities, including SQLi, XSS, and the whole OWASP top 10. 
PortSwigger pioneered out-of-band security testing (OAST), and Burp scanner was the first product to make OAST available out-of-the-box with zero configuration and to apply it to a wide range of vulnerability types. This tool enables businesses to secure their entire web portfolio with simple, scalable scanning using top-notch Burp scanner technology. 
Burp Suite Community Edition makes web security testing available to everyone – nurturing the next generation of security professionals.
Burp Suite is used by 47,000+ individuals in over 12,500 organizations and 140 countries.
Features: 
With this tool, users can perform recurring, scheduled scans across thousands of applications, with intuitive reporting dashboards, role-based access control, and scan reports. 
It provides out-of-the- box integration with ready made CI plugins, native Jira support, and rich API's to enable security incorporation into existing software development processes.
It enables automated web vulnerability scanning across your whole portfolio. 
Burp Suite removes bottlenecks as well as save AppSec teams time – with scheduled scans, CI/CD integrations, remediation advice, and reporting.
---
#8. Nexpose 

Best for on-prem vulnerability scanning.
Nexpose is Rapid7's vulnerability scanner. With this tool, you can discover, locate, prioritize vulnerabilities for your business in order to limit exposure. Nexpose is an on-premises option for vulnerability management software. It monitors exposures in real-time and adapts to new threats with fresh data, ensuring you can always act at the moment of impact. This tool collects data in real-time, giving you a live view of your constantly shifting network.
With this tool, you can easily create asset groups based on how you divide remediation duties, and even easier to use those groups to create remediation reports for the teams responsible for those assets.
Features:
Nexpose is used to monitor the exposure of vulnerabilities in real-time, familiarize itself with new hazards with fresh data.
Generally, most vulnerability scanners categorize the risks using a high or medium, or low scale.
Nexpose considers the age of the vulnerability, like which malware kit is used in it, what advantages are used by it, etc., and fix the issue based on its priority.
Nexpose automatically detects and scans the new devices and assesses the vulnerabilities when they access the network.
Nexpose can be integrated with a Metaspoilt framework.
---
#9. Horangi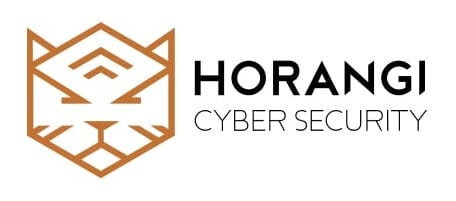 Best for penetration testing.
Horangi offers a wide spectrum of penetration tests. It looks for vulnerabilities in web systems and applications that are exploitable by an attacker. It also provides recommendations to improve security posture.
Horangi runs web application and network system penetration tests in a handful of varieties, and each test is catered to the client. It can be given a target and start attacking immediately. It also provides easily understandable reports which carefully explain the weaknesses Horangi finds and advice on how to fix them.  
Features:
Horangi provides a Mobile App Penetration Test in order to provide companies with visibility of their biggest application security risks and knowledge on how to build application security.
It offers Internet of Things (IoT) testing services that provide a valuable way to assess the security levels of the connected device.
Its web service penetration testing helps businesses gain visibility and remediate potential security risks in their web service.
Horangi also provides wireless penetration testing.
---
#10. Qualys Cloud Platform

Best for businesses of all sizes.
Qualys is a cloud platform that continuously detects and protects against attacks anytime, anywhere. It is next-generation vulnerability management for hybrid IT environments. Qualys' integrated approach to IT security and compliance enables organizations of all sizes to successfully achieve both vulnerability management and policy compliance initiatives cohesively. 
Because of its features of fast deployment, low TCO, unparalleled accuracy, scalability, and extensibility, Qualys is relied upon by thousands of companies throughout the world.
This solution empower various roles within the organization to meet businesses' unique requirements. Qualys Cloud Suite incorporates the following applications, all of which are delivered via the cloud: 
AssetView 
Vulnerability Management 
Continuous Monitoring 
ThreatPROTECT 
Policy Compliance 
Security Assessment Questionnaire 
PCI Compliance 
Web Application Scanning 
Web Application Firewall 
Malware Detection
Features:
Qualys provides visibility into where your IT assets are vulnerable and how to protect them.
It scans and finds vulnerabilities with Six Sigma (99.99966%) accuracy, protecting businesses' IT assets on-premises, in the cloud, and mobile endpoints. 
It offers an executive dashboard display that gives an overview of your security posture and access to remediation details. 
Qualys also generates custom, role-based reports for multiple stakeholders, including automatic security documents for compliance auditors.
---
#11. IBM Security QRadar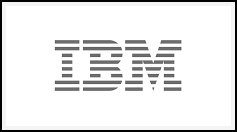 Best for quick response.
IBM Security QRadar is a unified architecture for integrating security information and event management (SIEM), log management, anomaly detection, incident forensics, and configuration and vulnerability management. This helps security teams accurately detect, understand and prioritize threats that matter most to the business. It ingests asset, cloud, network, endpoint, and user data, correlates it against vulnerability information and threat intelligence. It then applies advanced analytics to identify and track the most serious threats as they progress through the kill chain. 
Once a credible threat is identified, AI-powered investigations provide rapid, intelligent insights into the root cause and scope of the threat, enabling organizations to up-level their first-line security analysts, accelerate security operations processes and reduce the impact of incidents.
Features:
It offers out-of-the-box analytics, correlation rules, and dashboards to help customers address their most pressing security use cases – without requiring significant customization effort. 
It offers intelligent security analytics for insight into your most critical threats.
This tool detects advanced security threats in your network with real-time analytics.
It also monitors threats and insider attacks.
---
#12. Metasploit

Best for penetration testing for security teams.
Metasploit is a penetration testing tool that increases penetration tester's productivity, prioritizes and demonstrates risk through closed-loop vulnerability validation, and measures security awareness through simulated phishing emails. This tool is useful to learn and understand vulnerabilities that exist within a system. You can learn what exploits and payloads can be used on the vulnerability.
Features:
Easy to collect and share all the data users need to conduct a successful and effective penetration test.
It simulates complex attacks against computer systems, so you can see what an attacker would do in a real attack and prioritize the biggest security risks.
This tool tests your defenses to make sure your computer system is ready for the real thing.
It also ensures your compensating controls are working properly by testing them with real attacks.
---
Conclusion
Using vulnerability testing tools, one can identify the weaknesses over their personal or official network and can prevent systems from viruses and disasters. These were some of the top Nessus alternatives available in the market. Our top recommendations are Netspark and Acunetix.
Related posts: