Top 5 Best Firemon Competitors In 2023
Are you looking for the Best Firemon Competitors and Alternatives?
Check out what other companies consider when looking for Network Security Policy Management Solution.
Potential buyers should compare the capabilities of different solutions when evaluating them.
This includes service and support, evaluation and contracting, deployment and integration, as well as specific product capabilities.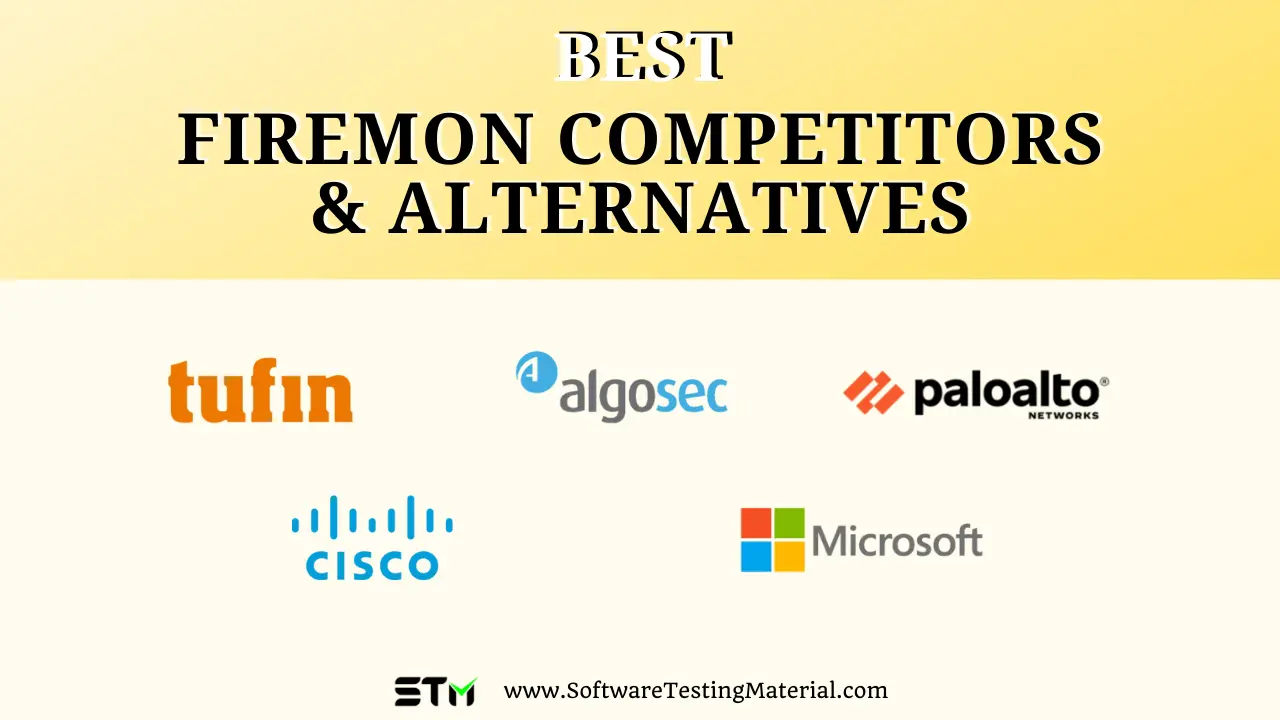 FireMon
FireMon is a pioneer in network security management, offering first-ever functionality like firewall behavior testing, workflow integration, and traffic flow analysis. It offers industry-leading security policy management and cloud security operations that have enabled more than 1,700 organizations to gain control and visibility over complex network security infrastructures.
FireMon provides real-time visibility into and management of security technologies, solving the complex and changing needs of modern companies. It has web-based KPIs dashboards that enable security analysts and network security administrators to manage security while optimizing network configurations.
FireMon addresses three main issues that are compliance, clean-up, and change. It examines firewall configurations and evaluates administrative regulations. It also alerts users when network access is affected.
FireMon tools offer complete control over network security through a variety of tools and products. This solution allows you to plan, implement and optimize policies, detect security threats and analyze security risks.
Features of FireMon Security Manager
FireMon Automation is a complete blueprint for security process automation. It speeds up and simplifies policy administration through trusted accuracy, proactive continuous compliance, and gold standards.
The Security Manager feature provides real-time visibility and control for network security devices in hybrid cloud environments.
The policy Planner feature enables intelligent, automated workflows and provisioning. This allows network security and operations teams, as well as network security, to apply modifications with pinpoint accuracy throughout the rule lifecycle.
In order to optimize performance as well as ensure continued compliance with internal and external standards, the Policy Optimizer feature automates the change to review and streamlines rule justification.
Lumeta provides real-time visibility and vulnerability and risk management that helps security and network teams to discover and protect unknown, rogue, and shadow clouds, endpoints, network infrastructure, and endpoints.
FireMon monitors policy change across all environments, from on-premise to in the cloud. You'll be notified if a policy has been changed.
Risk Analyst provides the best-in-class vulnerability management. It uses real-time threat analysis and threat modeling to identify vulnerabilities, prioritize fixes, and rate network risk.
Let's move on to the alternatives to FireMon Security Policy Management Platform.
Comparison of Firemon Competitors & Alternatives
| Tool Name | Logo | Pricing | Best for | Link |
| --- | --- | --- | --- | --- |
| Tufin | | Contact them for a quote. | Deploying Zero Trust Architecture with the industry's most powerful security policy automation technology. | Learn more |
| Algosec | | Contact them for a quote. | Automating the entire change process. | Learn more |
| Palo Alto Networks Panorama | | Contact them for a quote. | Firewall management. | Learn more |
| Cisco Defense Orchestrator | | Contact them for a quote. | Writing a policy once and enforcing it consistently across multiple security devices. | Learn more |
| Microsoft System Center | | Contact them for a quote. | Simplifying your data centre management. | Learn more |
Best Firemon Alternatives
Here are the top FireMon competitors
Best for deploying Zero Trust Architecture with the industry's most powerful security policy automation technology.

Tufin is a firewall and network security policy management solution. We have selected Tufin as our top FireMon competitor because of its seamless features. It manages and orchestrates security policies across physical networks as well as cloud platforms. 
Tufin Technologies' Security Suite offers a two-part approach to network security policy management and auditing. SecureTrack is the first component. It allows administrators to monitor and audit network infrastructure policies and maintain compliance. It enables users to generate audit reports that comply with the NERC-CIP, HIPAA, GDPR, SOX, and PCI-DSS.
SecureChange Workflow is the second component. It automates policy changes across the network infrastructure. The Security Suite can combine these two components to provide network security auditing with high accuracy and automation that allows for the maintenance of network policy.
Overall, Tufin is a great choice for enterprise networks that are large and multi-vendor. It seamlessly integrates with technology from different manufacturers and allows you to control and monitor all of it from one location. Supported vendors include Cisco, Checkpoint and F5, Fortinet as well as Juniper, Palo Alto, and Cloud services (AWS, Azure).
Features:
Tufin provides cloud security professionals with a single platform to create, deploy, automate, and automate network security policies across multiple public cloud environments. This allows them to harness the power of the cloud and take advantage of its speed and agility without taking on any risk.
It offers an enterprise security policy for hybrid and multi-cloud environments for "continuous compliance".
Use DevOps toolchain integrations to ensure new cloud resources are deployed according to corporate security and compliance policies.
Customers can scale up to multiple distribution servers for large networks or devices (firewalls and routers, switches, load balancers, etc.). Instead of monitoring all devices and logs using a single server, it uses distribution servers. These servers monitor devices, process logs, and then communicate the results to a Central Server. 
Remote collectors can be deployed at multiple data centers by organizations. Remote collectors can monitor local devices (firewalls routers switches load-balancers), and process logs to upload compressed data over a secure connection to the Central Server. Even with slow or unreliable connections, the uploads are guaranteed to be complete.
Trial: They offer free trials.
Pricing: Contact them for a quote.
#2. Algosec
Best for application discovery and connectivity management.

AlgoSec is another leading Network Security Policy Management tool and FireMon competitor available in the market. It helps businesses around the globe to become more agile, secure and compliant. Using AlgoSec Network Security Policy Management tool, you can identify gaps in compliance, remediate them, and instantly generate audit reports to ensure continuous compliance.
AlgoSec's unique technology visualizes security flows and connectivity by listening to the network and associating security policy with specific applications. It can also integrate with leading SIEM, ITSM, vulnerability scanners, and identity management systems to create a more comprehensive, robust security posture.
Features:
It assesses the risk of any proposed firewall rule change proactively before it is implemented. This allows you to ensure that your policy remains compliant and secure.
It instantly generates audit-ready reports for all regulations, which includes PCI, HIPAA, SOX, NERC, and so on.
AlgoSec's application-centric approach to security policy management simplifies and accelerates complicated migration projects that involve multiple servers and applications. It migrates all relevant connectivity flows to the new location or cloud platform using simple workflows. This is done while maintaining the integrity of the security policy, network access, and compliance.
You can identify compliance gaps throughout your hybrid network so that you are always in compliance. Determine which security policies and applications are potentially not in compliance. Be prepared for audits that include compliance reports that cover the most important regulations and corporate policies.
#3. Palo Alto Networks Panorama
Best for centralized policy and device management over a distributed network of Palo Alto Networks' next-generation firewalls.

Palo Alto Networks Panorama network security management offers dynamic security updates and static rules in an ever-changing threat environment. You can reduce admin workload and improve overall security posture by using a single rule base to manage firewall, threat prevention, application awareness, URL filtering, application detection, file blocking, and data filtering.
Palo Alto Networks Panorama makes it easy to create automated security workflows using REST APIs. This allows for quick response to threats. It also gives you detailed insights into the network security of your entire environment.
Panorama is flexible in its deployment. It can be installed as hardware on-premises or virtualized in public cloud environments. It also offers several firewalls. The Palo Alto firewalls stand out in that they claim to be the first machine-learning firewalls anywhere in the world. Panorama is a great choice if you have network hardware from Palo Alto.
Features:
Zero Trust feature is possible with this best-of-breed network protection. It is an integrated platform that reduces your chance of being hacked. It protects against all network threats and allows full employee productivity.
ACC or Application Command Center provides administrators with a graphical overview of all Palo Alto Networks devices. ACC dynamically retrieves data from all devices to provide administrators with an up-to-date view of the network's applications, their users, and potential threats. ACC allows you to quickly investigate unfamiliar or new applications. A single click will display a description of the application and its key features as well as its behavioral characteristics.
Panorama gives administrators a view of all network activity worldwide and allows them to respond in a timely manner. Pre- and post-rules are used to enforce consistent policies that comply with regulatory or internal requirements. Local device rules are also available to provide security and flexibility. Administrators can quickly create application, port-based enablement policies. 
You can use more than 30 pre-defined reports as-is or modify them and save them for future reference. Reports can be exported as PDFs and sent by email.
Pricing: Contact them for a quote.
#4. Cisco Defense Orchestrator
Best for writing a policy once and enforcing it consistently across multiple security devices.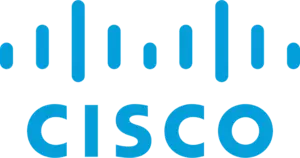 Cisco Defense Orchestrator allows you to manage policies and devices across all of your Cisco security products and cloud-native security solutions. It's a cloud-based app that reduces complexity and keeps your organization safe from the latest threats.
It doesn't really matter if your company has 5 or 1000 devices; Cisco Defense Orchestrator allows network operations teams to spend less time managing security devices. This enables them to concentrate on the most important aspects of their core mission.
This network management solution provides tools for central network monitoring, allows you to have a detailed look at all parts of your network, and helps you identify and prevent threats.
This FireMon competitor offers AMP and sandboxing functions to help you detect malware infections and deal with unknown threats. This Cisco security solution can prioritize attacks and allow your team to allocate resources more efficiently.
Features:
It allows you to create, apply and manage consistent policies across multiple devices from one place. You can create a template that allows you to create a "gold configuration" that can be duplicated and customized. After you're done, export your configuration and use it on any other platform.
It can immediately identify common issues across firewalls that have been in production for many years and flag them. After you have assessed and identified all risks, you can now quickly remediate all issues across all devices in bulk. This will make your devices more secure and consistent.
Cisco Success Tracks enables you to drive business value faster and scale your outcomes quicker with customized insights, learning, and on-demand expertise.
It provides quick corrective actions as well as visibility into firewall events. Managers of network operations can manage internal and external policies to ensure they are being followed. This solution combines automated threat detection with simple firewall management.
Allow logging and analytics to monitor compliance with industry regulations like FISMA, HIPAA, and PCI.
Trial: Contact them for a demo.
Pricing: Contact them for a quote.
#5. Microsoft System Center
Best for simplifying your data centre management.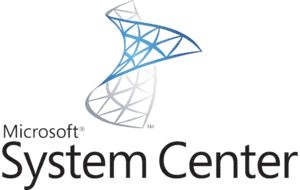 System Center is another FireMon competitor that provides a simplified way to manage your IT, whether it's on-premises or in the cloud. You can build on the knowledge and depth of previous versions and take your management capabilities further with Azure security management capabilities. This allows you to monitor and manage data and applications across multiple systems using a single solution.
System Center provides a simplified way to manage complex and heterogeneous workloads by providing a datacenter management interface. It provides comprehensive monitoring, virtual and hardware machine provisioning, strict automation, and configuration management. It keeps you in complete control of your IT, whether on-premises or in the cloud. This allows you to unlock the power and security that comes with a Software Defined Infrastructure.
System Center Operations Manager allows you to monitor your infrastructure resources, workloads, and applications using one solution. You can optimize your IT environment by having one source of information. This will allow you to reduce downtime and improve performance.
Features:
Monitor multiple environments with Management Packs for Azure and Office 365, SQL Exchange, Veeam Monitoring, Veeam Monitoring, AWS, Windows, Linux, and UNIX Monitoring.
System Center allows IT professionals to monitor twice the number of Linux/Unix agents per server than previously. It can monitor across UNIX and RedHat/SUSE Linux environments, Oracle Solaris, HP -UX, IBM AIX environments, and so on.
It offers a central dashboard with intuitive visualizations as well as navigational widgets for categories like health and availability, alerts, resource utilization, and performance for virtual machines, hosts, workload endpoints, and more.
System Center automates the discovery of Windows Servers and Linux machines and provides detailed monitoring for each operating system.
It offers Network health monitoring to monitor and track loss, latency, and reachability.
Trial: They offer a 180-day trial.
Pricing: Contact them for a quote.
Research Process – Best Alternatives To Firemon
Total time we spent on evaluating these tools: 22
Total tools evaluated: 6
Total tools finalized: 5
We spent 24 hours evaluating and researching 6 different Firemon alternatives.
Based on our research, we believe that Tufin is one of the best Firemon Competitor in the market. Also we believe Algosec, and Palo Alto Networks Panorama do good job
FAQ's – Competitors To Firemon
What is FireMon used for?
FireMon Security Manager offers a comprehensive, unified platform for firewall and hybrid cloud network security management so that organizations can easily keep up with changes, diminish risk levels and remain compliant to standards.
Does FireMon provide real time firewall policy management?
FireMon is the only security policy management system that offers real-time agility for today's intricate multi-vendor, enterprise networks ranging from on-premises to cloud.
Conclusion
If you are looking for the best FireMon competitor, look no further. Tufin competes with FireMon in terms of product range, and pricing while also providing a more user-friendly interface. Algosec is another great alternative that offers a robust feature set at a competitive price point. Palo Alto Networks Panorama provides an all-inclusive solution for managing firewalls but may be overkill for some users. Cisco Defense Orchestrator offers excellent integration capabilities with other Cisco products but can be expensive. Microsoft System Center is a good choice if you are already invested in the Microsoft ecosystem but lacks some features found in other solutions.
Related posts: