9 Best Free Disk Partition Software to Manage Windows Hard Disks [2023 Ranks]
Looking to find a good-quality tool to manage Windows Hard Disk drives? Let's help you find a few.
Managing partitions can be a challenging task. When you think about aspects such as removing, shrinking, moving, disk partitioning or merging partitions, you'd think of them as things that are difficult to do. However, while Windows' own Disk Management can handle most, it cannot handle all the aspects of managing partitions.
That's when a good quality disk management tool can come in handy. But it's difficult to find free disk partition software. Today, we're going to explore 9 such tools and discuss their key aspects. So, let's dive in and talk about the best disk partition software.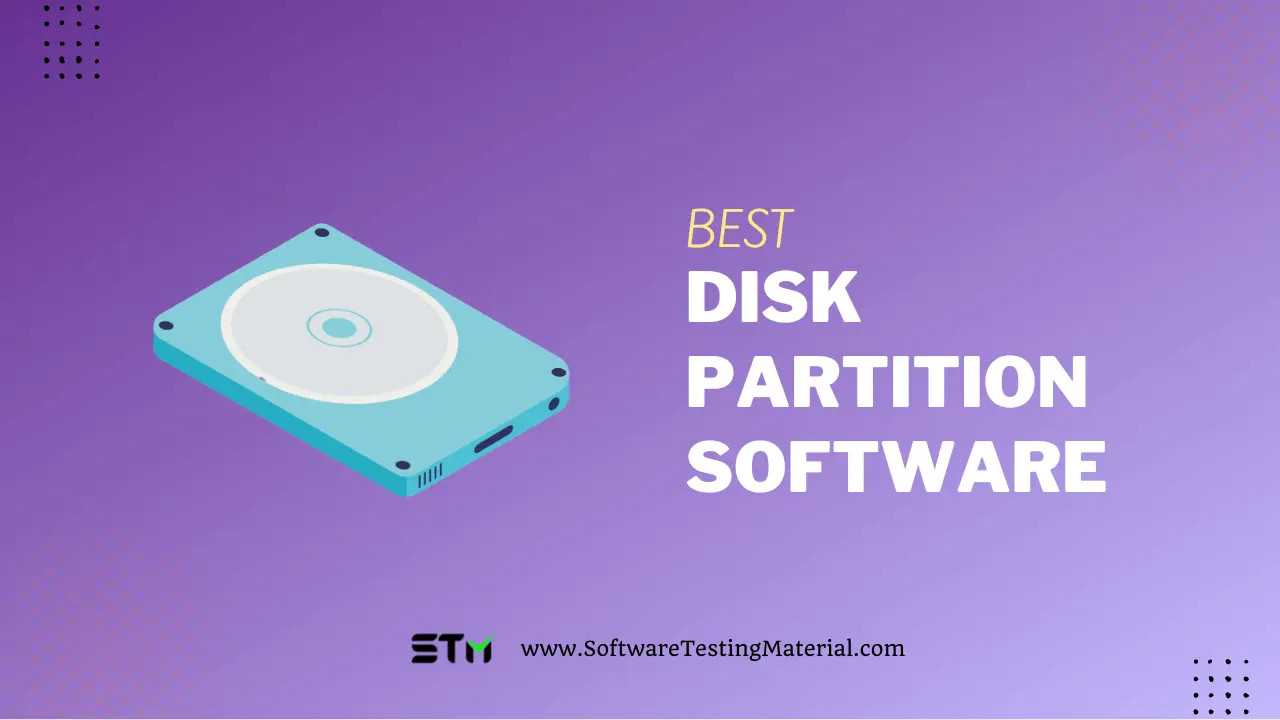 Best Disk Partition Software
#1. EaseUS Partition Master
EaseUS Partition Master is the first tool on our list, and for good reasons. This program is widely hailed as one of the best free disk partition software available today. It has a unique yet simple UI design, with a lot of intriguing options on offer.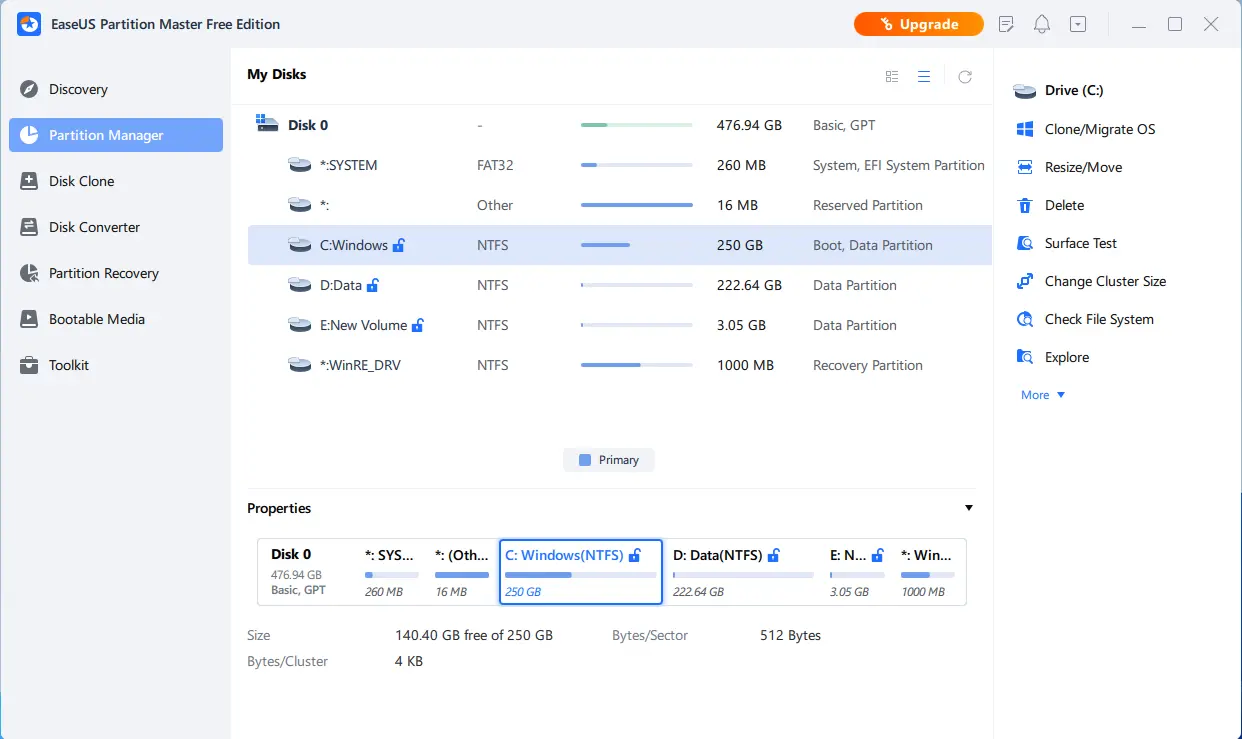 What makes it the first option on this list are its various exclusive features. These key features include:
Ability to transfer operating system between HDDS or SSDs;
Convert MBR to GPT for Windows 11 support and GPT bios support;
Convert file system from NTFS to FAT32 or vice versa;
Merge or extend partitions without losing data.
Besides that, its ability to do all this without risking your data is exactly what makes it the best disk partition software on this list. It has an array of features that makes it an ideal option to help you manage your hard disk on Windows.
Pros:
Few clicks to manage complicated disk management aspects
Convert MBR to GPT without formatting/losing data
Merge or extend partitions.
Extend the system partition with a few clicks.
Cons:
A lot of good features are reserved for the paid version.
#2. Active Partition Manager
Active Partition Manager is another stellar option that allows you to format, edit, and create disk partitions with ease. While it's a great free disk partition software, it also offers support to various file systems and provides a wide range of features for managing partitions.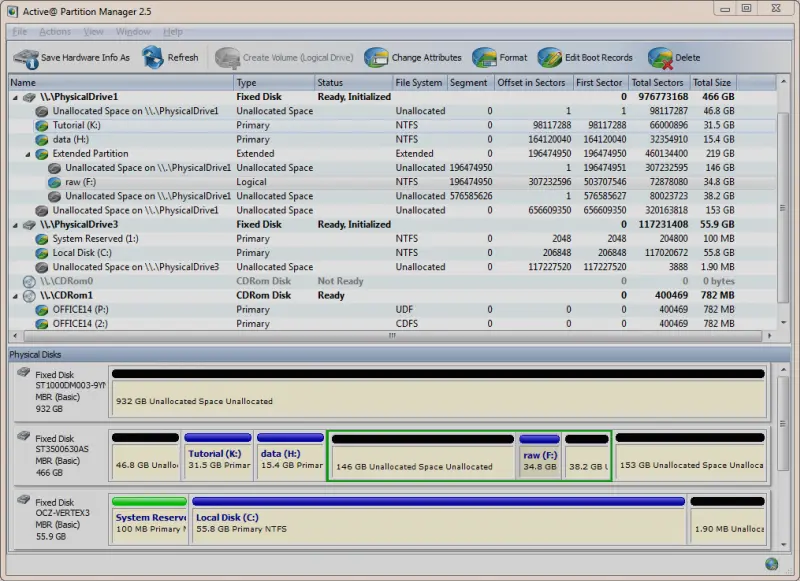 However, the reason it's an excellent alternative to traditional partition managers is because of its simple options and a very exclusive UI. That's why it can quickly perform tasks such as:
Creating, deleting, and resizing partitions;
Manage logical partitions and main drive;
Supports resizing partition;
Convert MBR to GPT.
Thus, Active Partition Manager makes it easy to manage your hard drive partitions without any hassle with the help of its good-quality options.
Pros:
Very easy to use, even for a common user
Detailed information on hard disks
Ability to segment partitions, volumes, etc.
Cons:
Requires restarting after extending a partition
Doesn't have all the permissions to manage dynamic volumes
#3. Paragon Partition Manager
Paragon Partition Manager is the third tool on our list, and it's yet another convenient option to help users to format, edit and create disk partitions. While it keeps things simple, it has all the key ingredients, including support for various file systems such as FAT, NTFS, EXT2/3/4, ReiserFS, and HFS+.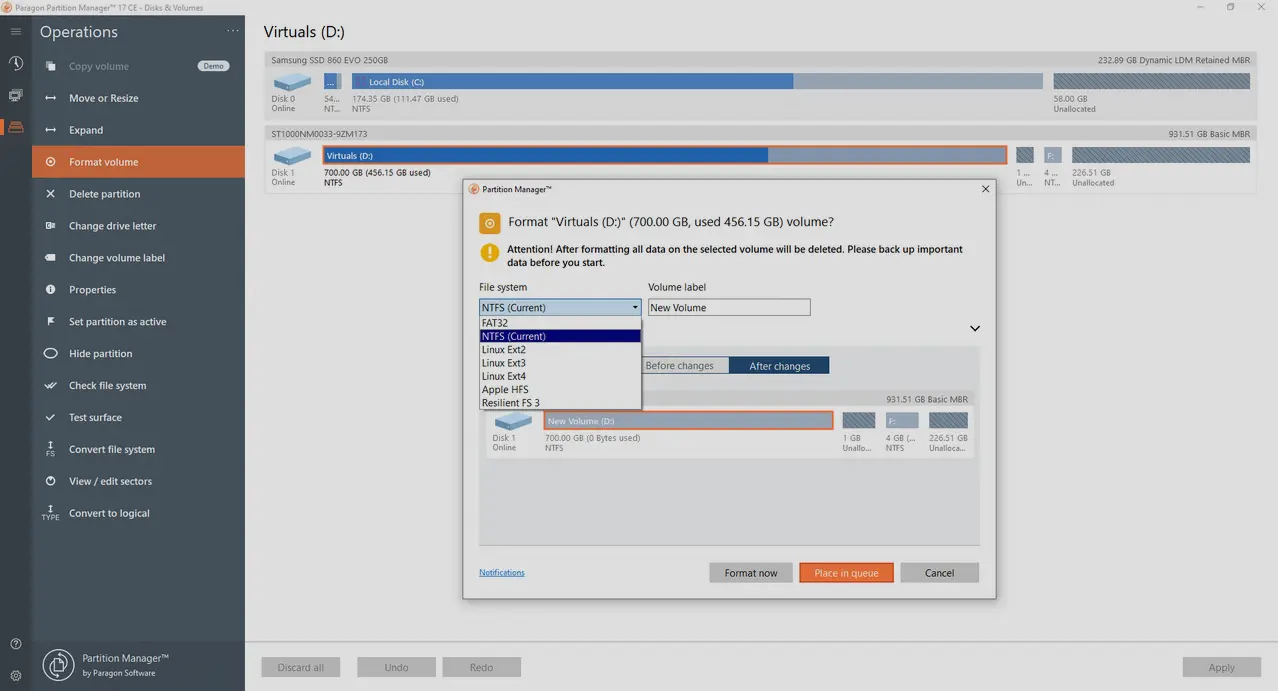 Therefore, you can easily create partitions of any size with the desired file system and not worry about formats/file systems across Windows 10 or 11. So, what can you do with it?
You can resize or move existing partitions without data loss;
You can also use it to delete existing partitions or create new ones;
You can install multiple operating systems in different partitions using the same hard drive.
That's why, if you want a tool that allows you to do this and manage your disk partitions, then Paragon Partition Manager is definitely one of the best options today.
Pros:
Polished design and straightforward interface
Convert volumes without having to format, i.e., HFS to NTFS and vice versa
Ability to convert MBR to GPT
Cons:
Some features might be a bit difficult for common users
Complicated abbreviations of specific features
#4. Acronis Disk Director
Acronis Disk Director is a powerful disk management tool, and it's considered one of the best pro-level tools by technicians and enthusiast users. Much like the other tools on this list, this one also allows you to format, edit, create, clone, recover and partition hard drives.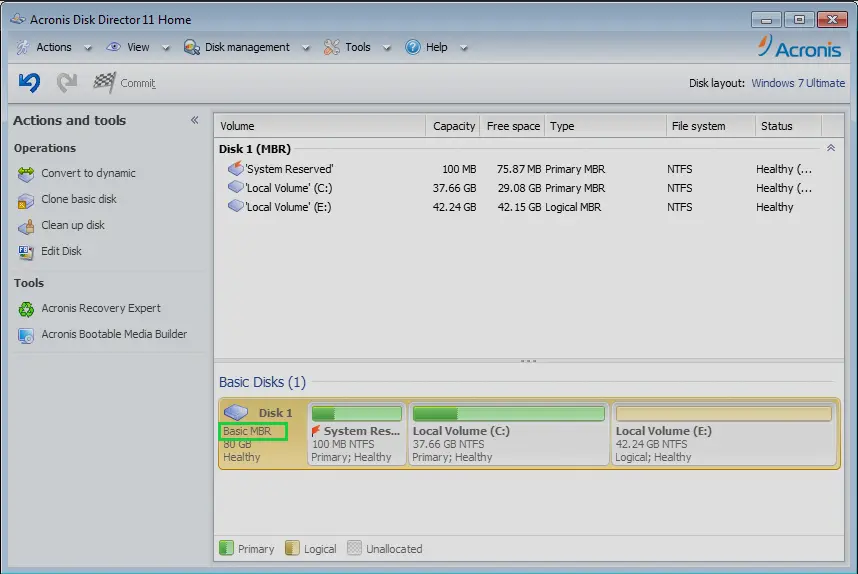 However, that's not the only reason it's on this list, as experts hail it as an essential tool for anyone who needs to efficiently and securely manage their partitions. Here are three reasons behind that:
You can easily partition your hard drive into multiple sections and store different types of data in each section.
You can also clone entire disks and migrate the data to another disk
The tool makes it easy to recover accidentally deleted, damaged, or failed hard drive partitions.
Besides that, it offers a These are some of the major reasons to consider Acronis Disk Director.
Pros:
User-friendly
Offers a ton of features
Server support
Cons:
Not easy to clone using this tool
Key features available in the paid version
The paid version isn't exactly on the cheaper side
#5. NIUBI Partition Editor
NIUBI Partition Editor has become one of the leading partition management software in recent times. This tool can help you manage your hard drive, as you can easily resize, create, delete, and format disk partitions, as well as clone and migrate them.
You can also set the active partition with just a few clicks, as it offers an exclusive and simple UI design. So, what other key features does this tool have? Here are a few:
It allows you to hide partitions or set read-only attributes to secure data;
It allows you to convert MBR to GPT and vice versa;
It allows you to convert file format (NTFS to FAT32);
It can extend, shrink, or merge partitions.
That's why this tool should be on your list of considerations, as it makes things easier to manage.
Pros:
Easy roll-back feature if you wish to undo an action
Ability to resize and merge partitions quickly
Extend or convert partitions easily
Cons:
Less than stellar user support
#6. DiskGenius
DiskGenius is known for its versatile nature and how it can help users with various aspects of managing a hard drive. Not only is it a partition manager, but its data recovery powers are something that should not be underestimated. If you have lost crucial information due to formatting or other causes, this tool can help you recover your data.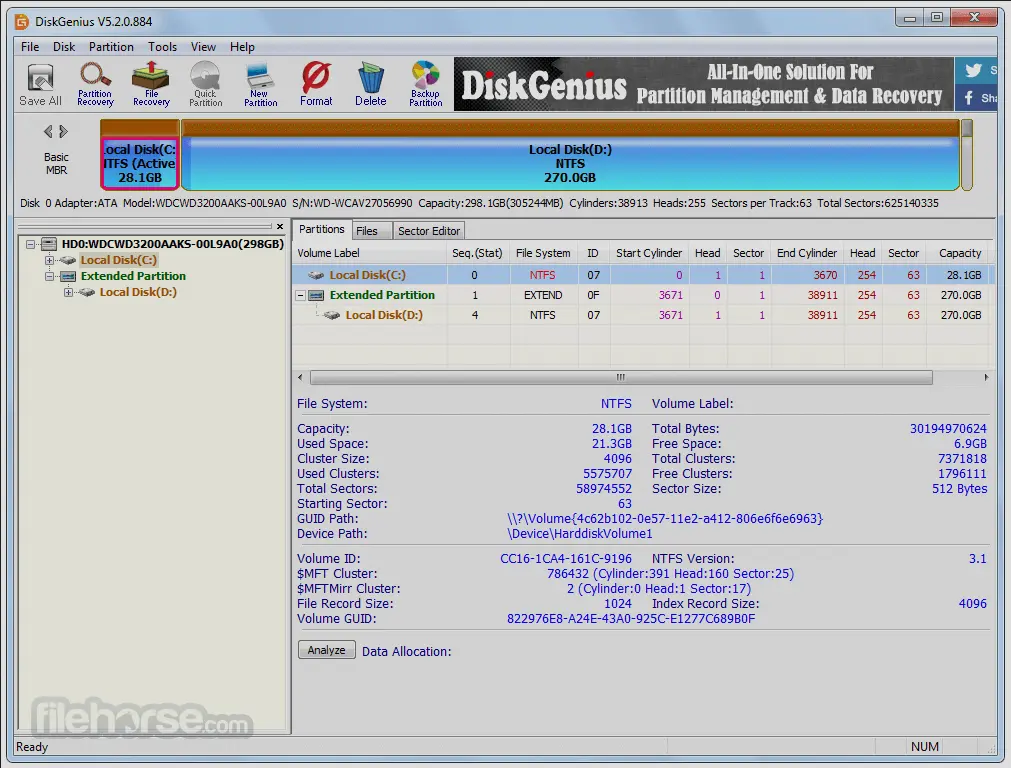 DiskGenius is widely considered for its all-around abilities. This includes various key aspects, such as:
Clone and image disks
Back up data
Check and repair bad sectors
Recover lost or deleted files and even encrypt data
That's why DiskGenius is widely hailed as one of the best disk partition software available today.
Pros:
A great free version
Ability to handle data recovery and restoration
Options to back up important data
Cons:
UI may seem a bit unpolished
It can be a bit confusing for new users
#7. IM-Magic Partition Resizer
IM-Magic Partition Resizer is for you if you're looking for a simple yet effective tool. While this tool may not have an array of options, it still enables users to resize partition, move, backup, shrink or merge partitions without losing any data.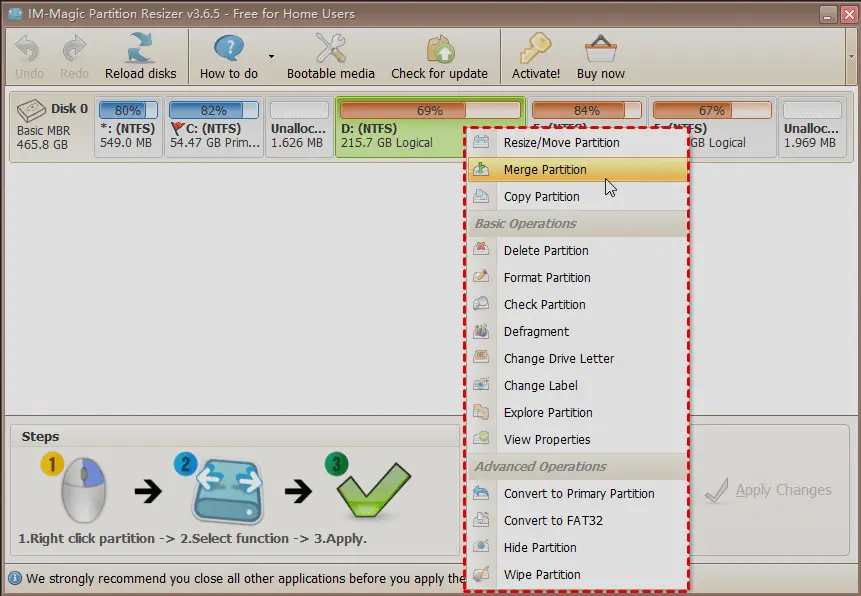 Besides that, it can also help you move data from one partition to another—including the ability to shift OS from one drive/partition to another. Moreover, it also allows you to:
Easily resize your hard drive
Manage disk space easily
Disk cloning and partition recovery
These factors make it a great tool for managing your system's storage. So, if you want a simple yet effective option, then IM-Magic Partition Resizer is the one for you.
Pros:
Easy to use
Free in nature
Not very technical
Cons:
Inability to create new drives in unallocated spaces
No option to change the designation or file format
#8. Disk Management
If you're not a fan of downloading and installing tools, then Microsoft's built-in disk management tool is for you. In Windows, Microsoft provides a built-in tool for managing partitions, and it's called Disk Management.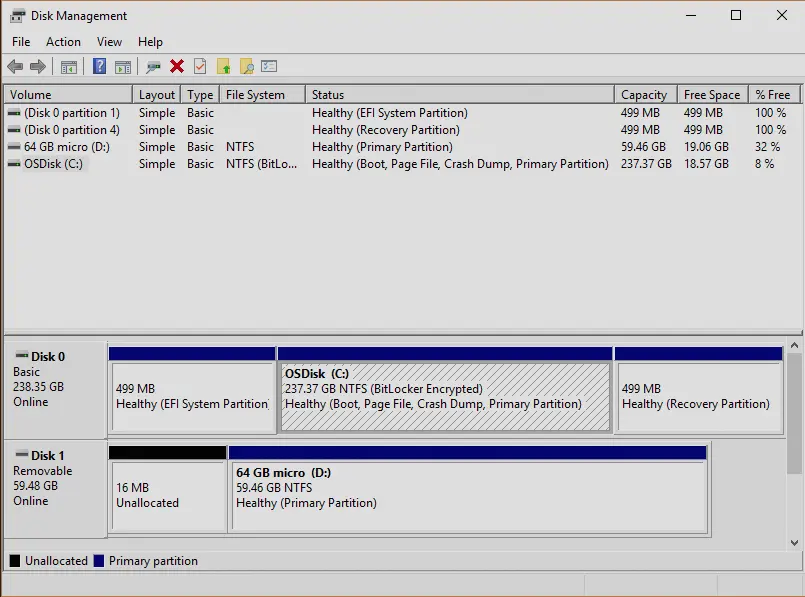 To access the tool, all you have to do is:
Press Windows + X
Find Disk Management
From there, in this tool, users can create partitions, format disks, shrink and extend partitions, as well as check disk health and status. The Disk Management tool also allows you to assign drive letters and paths for better organization of their data.
That's why, if you're not a fan of third-party tools, use this one.
Pros:
No third-party installation needed
Key essentials included
Easy to use for common and technical users
Cons:
Not many options, such as GPT conversion
Unable to shrink or merge partitions in many cases
#9. GParted
GParted is the last tool on this list and is widely considered one of the most incredibly useful tools for hard disk management. It is a simple and user-friendly tool that may not feature any extravagant aspects but has enough to help you manage hard disks on Windows.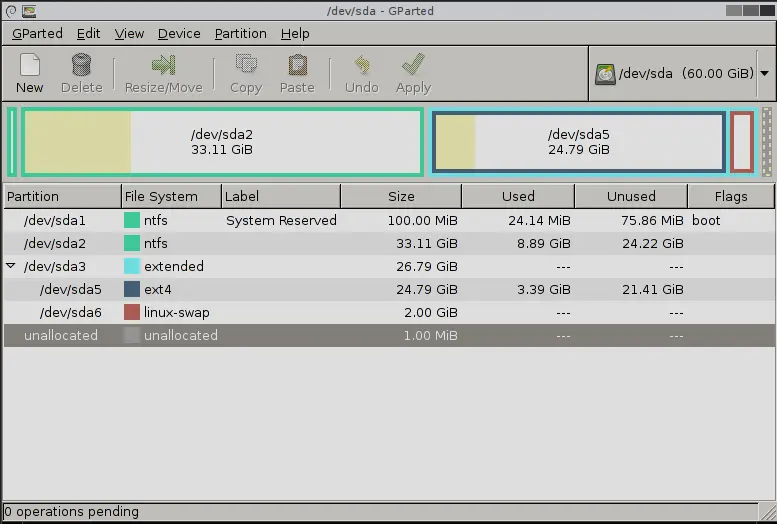 The tool can perform basic functions, such as:
Create or delete partitions
Resize or remove existing partitions
Check the health of the disk
Change label names
Copy or move data between different partitions
So, if you like to keep things simple, then GParted surely is one of the tools to consider for you.
Pros:
Very easy to use
Can work without operating systems (through supported bios)
Queue changes and apply them at once
Cons:
Very large sized for a simple tool
Can't convert file system
Disk Partition FAQs
If you have any further questions, then you'll find their answers here:
What is a partition in a disk?
Partition in a disk is the logical dividing of the hard disk to separate the primary size into separate partitions. For instance, if your hard drive is 1000GB, you can create two 500GB partitions or ten 100 GB logical partitions.
How do I create a disk partition?
There are plenty of ways, such as using the tools mentioned in this article. The best way to do it, however, is by using Disk Management in your Windows operating system. Here's how:
·        Press Windows + X
·        Find and click on Disk Management
·        Find the disk you wish to partition
·        Right-click on the disk, then select New Simple Volume
·        Click Next, then enter the size in Megabytes (500,000 MBs for 500 GB)
·        Click next, then select format, i.e., NTFS or FAT32
·        Continue until the partition has been formatted
·        Done
This will create a new partition on your disk.
What is disk partition good for?
Disk partitions allow you to separate your Windows and utilities from your data. So, even if your OS is corrupted and you need to reinstall it, you won't lose your personal data. Besides, partitioning allows you to manage your files better.
Will partitioning erase data?
Partitioning doesn't necessarily format the hard drive. However, to be careful, you'll have to use a reliable tool.
Conclusion
Out of all the disk partition software available, we recommend EaseUS Partition Master for its ease of use and comprehensive features. Active Partition Manager is a good choice if you're looking for something with more robust security features. Paragon Partition Manager is a great option if you need advanced storage management capabilities. Acronis Disk Director is ideal if you need to merge or resize partitions. NIUBI Partition Editor is perfect for users who want an easy-to-use interface. And finally, GParted is our recommendation for those looking for a completely free solution. If you have questions about disk partitioning, check out our FAQ section below.