11 Best Managed File Transfer Software (Free and Paid) for 2022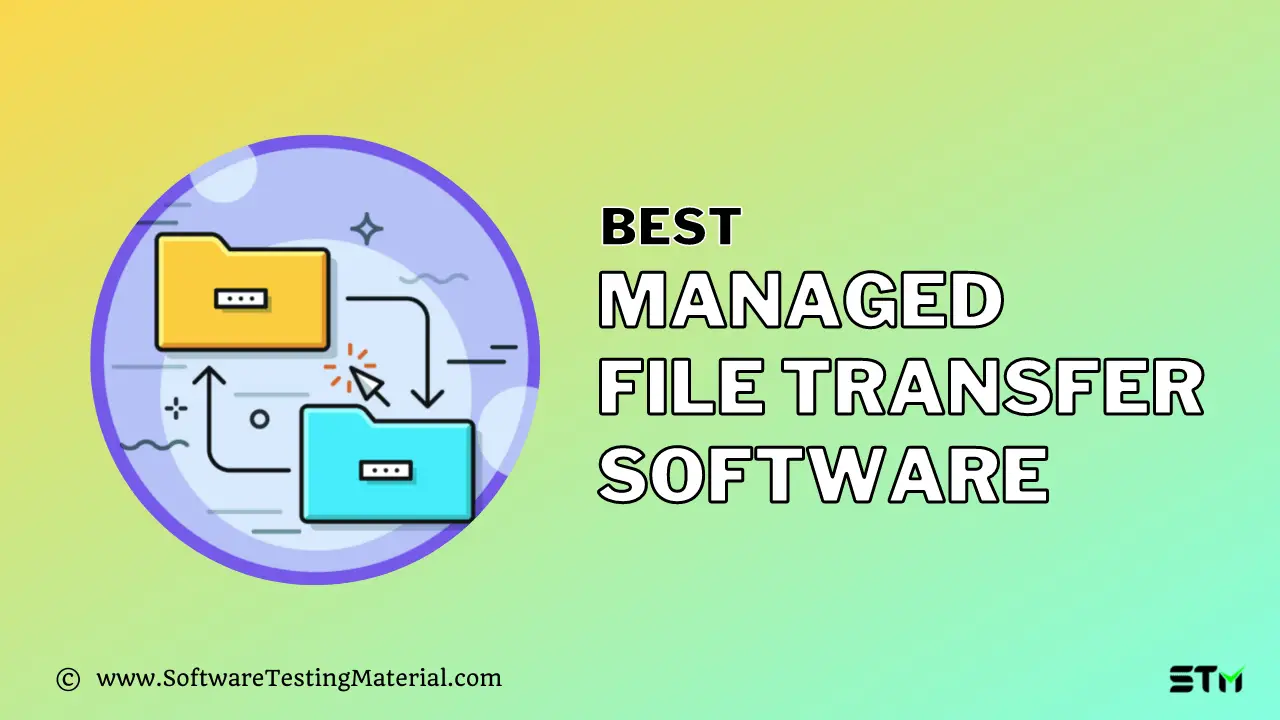 Are you looking for Managed File Transfer Software? We have reviewed some of the best MFT Automation Tools available in the market.
Managed file transfer (MFT) software enables users to handle a variety of protocols, offering more security and features compared to traditional file transfer protocol (FTP) servers. Organizations with multiple trading partners or complex file transfer needs must implement MFT solutions in order to maintain security and to stay ahead of evolving business needs. 
This article will discuss the top 10 MFT software that you can choose for your business. Let's get started. 
What is Managed File Transfer Software?
Organizations rely on a variety of communication protocols that specify how files and information can be transferred between endpoints. These endpoints can be internal or external, moving information between departments or office locations or between organizations that need to share files with customers, service providers or other partners. 
As organizations digitize more of their processes and services, the need for secure file transfers continues to grow. In most cases, organizations will need to use multiple types of protocols depending on their trading partners, the types of information being shared and what regulations they need to comply with. This often results in organizations managing multiple file transfer servers, creating complex file transfer environments that are difficult to secure and maintain. 
Additionally, many protocols lack security features that are needed to meet internal and external compliance requirements. For example, traditional FTP can't encrypt connections or information without custom scripting, making data breaches much more likely. 
Managed file transfer (MFT) solutions make it possible for organizations to handle multiple file transfer protocols, often with features and capabilities that support automation, provide additional layers of security and help make management and administration easier. 
With the right MFT tool, users can increase the speed and reliability of their file transfers, automating their file transfer workflows in order to facilitate real-time transfers while reducing manual tasks and saving themselves time.  
Benefits of Managed File Transfer Software
MFT solutions are powerful tools that can help secure, organize and manage large volumes of file transfers. MFT solutions provide many benefits for companies of all sizes. 
Features of Managed File Transfer Software
List of Best MFT Automation Tools
The main details of the popular Managed File Transfer Automation tools are listed below. If you're in a hurry, here's a quick list of your best options. 
If you'd like to see our in-depth analysis, keep reading. 
#1.

JSCAPE Managed File Transfer Server

JSCAPE MFT Server is a single platform-independent managed file transfer solution for your file transfer needs and workflow processes. JSCAPE is an easy-to-use managed file transfer server that can be deployed on-premise architecture, cloud-based, or hybrid cloud environments.
JSCAPE focuses on speed, security, reliability, and visibility.
JSCAPE supports almost all major file transfer protocols such as SFTP (SSH File Transfer Protocol), FTP, FTPS (FTP with SSL/TLS), HTTP, HTTPS, AS2 (Drummond Certified), SCP (Secure Copy), OFTP (Odette Certified), TFTP, WebDAV, and AFTP (Accelerated File Transfer Protocol) as well as cloud storage protocols such as Amazon S3, Google Cloud, Microsoft Azure, and Dropbox.
Features:
Supports different kinds of ad-hoc and automated server-to-server file transfers.

Prevents attackers from gaining access to your files by pretending to be you.

Offers automated file transfers through Triggers that eliminate the need to write custom scripts altogether.

Its embedded DLP (Data Loss Prevention) rules engine automatically detects sensitive data such as credit card numbers, SSNs, and ICD-10 codes, for companies who are subject to data protection requirements like HIPAA, PCI-DSS, and SOX (Sarbanes-Oxley).

It protects the data at rest and during transit using high-grade OpenPGP and SSL encryption technologies.

It supports Accelerated File Transfer Protocol (AFTP) and speeds up the file transfer even in poor network conditions.

AFTP transfers files 100 times faster than FTP and any other file transfer protocols.

Supported operating systems including Windows, OS/X, Linux, Unix, AIX, and Solaris

.
Verdict: JSCAPE is a powerful and flexible MFT that supports any protocol and handles any transfer need. handle any transfer need. It provides a secure web-based file transfer gateway that gives users all the benefits online without requiring the installation of any software.
Price: Contact them for a quote.
#2. ActiveBatch Workload Automation

ActiveBatch's platform-independent MFT Server can handle any protocol, including multiple protocols from a single server. This enables users to simplify their file transfer environments by providing a single point of control for all their file transfer needs. ActiveBatch can also be deployed in any environment whether on-premises, in the cloud or in a hybrid configuration. Plus, ActiveBatch's Proactive Support Model further sets it apart from other vendors on our list by providing customers with white glove onboarding, quarterly health check reports to identify ways to optimize performance and 24/7 expert support. 
ActiveBatch also provides its own proprietary protocol, the Accelerated File Transfer Protocol (AFTP), which can speed-up file transfers up to 100 times faster than other protocols, especially in high latency networks. 
Features:
Verdict: ActiveBatch enables you to meet any file transfer need by supporting any protocol. ActiveBatch's powerful features and capabilities make it easy to meet compliance requirements while accelerating transfer speeds and simplifying administration. 
Price: You can opt for a 30-days free trial. Contact them for a quote.
#3. IBM MFT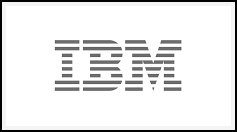 IBM MFT provides high-volume, reliable, and security-rich enterprise file transfer solutions. It offers a highly flexible platform, available on-premises or via the hybrid cloud that supports data transfer and many communication protocols. 
It offers various MFT solutions like IBM Sterling File Gateway, IBM Sterling Partner Engagement Manager, IBM Sterling Secure File Gateway, IBM Sterling Control Center, and so on. 
Features:
IBM

 provides a scalable, secure, and always-on edge-based gateway that consolidates file transfers.

 

Get secure B2B network and data

 

Provides 

IBM

-certified container support

 

Achieves high availability for operations with 

IBM

 Sterling Global Mailbox

 
Verdict: With this tool, you can facilitate the secure, reliable, and automated exchange of file-based data on the internet. It also offers advanced security options for businesses.
Pricing: Contact them for a quote.
#4. Pro2col Managed File Transfer

Pro2col managed file transfer software provides the best-managed file transfer services. It also ensures that your data is stored in a safe and secure environment so that you don't have to worry about data being lost. You can look forward to unlimited access to your data from any computer or laptop with an internet connection.
This allows you to access your files whenever you want. This software offers various solutions for secure file transfer. 
Cloud Managed File Transfers
File Sharing & Secure Email
Managed File Transfer
Managed File Transfer Analytics.
Features:
It offers multiple device support, fast upload and download, secure data storage, and instant online updates.
Its cloud-managed feature provides file transfer automation, security, reporting, and visibility features.
Secure military-grade cloud hosting with 99.99% uptime.
Verdict: Pro2col managed file transfer uses some of the advanced technologies to ensure your data is kept as secure and protected as possible. It can transfer various types of files more quickly and efficiently than other services. This is one of the major reasons that are used by many large companies and organizations who seek the help of Pro2col. 
Price: Contact them for a quote
#5. GlobalSCAPE Software Enhanced File Transfer (EFT)

Globalscape File Transfer is one of the most powerful managed file transfer solutions on this list. It is designed to meet the demands of global enterprises. Globalscape EFT solution lets you securely transfer, integrate, and transform data between people, systems, and applications. 
It offers two solutions, i.e., EFT Enterprise and EFT Express. The former is best for organizations with complex file transfer requirements, and the latter is fit for advanced automation data exchanges, military-proven security, and stability for simple use cases. 
No matter which OS your clients and employees are using, Globalscape EFT solution can communicate with them over common, industry-standard protocols like FTP, FTPS, HTTP, HTTPS, AS2, and SFTP. It also secures and protects your data from a breach. 
Features:
EFT is available in managed cloud/SaaS, BYOL, and on-premise deployments.

It features an intuitive 

user interface

, so users can easily 

automate

 necessary tasks to make sure they are completed on time.

 

It allows for a modular approach to building a file transfer solution customized to your needs with 

EFT's

 powerful suite of 

user-friendly

 tools for 

automation

, collaboration, and analysis.

 

It provides data encryption at rest and in transit.
Verdict: You can get brilliant data transfer automation and enterprise-level data security. It is one of the best solutions for any business.
Price: You can get a 30 days free trial before buying. Globalscape offers three pricing options:
EFT Arcus
EFT Enterprise
EFT Express
#6. GoAnywhere MFT

GoAnywhere MFT solution secures and automates file movement using the central enterprise-level solution. It allows businesses to connect to internal and external systems, as well as encrypted exchange data using industry-standard protocols like OpenPGP, AES, FTPS, SFTP, HTTPS, AS2, and GPG.
Beyond securing data transfers, it also works with everyday applications such as EDI and cloud integration. It can save your time and money, improve security, and help meet compliance requirements. It supports Windows, Linux, AIX, and IBM.
Features:
Verdict: It is an all-in-one MFT solution that manages your organization's file transfer software, file sharing, secure FTP, and automation needs from a single platform.
Pricing: Contact them for a quote.
#7. Coviant Diplomat MFT

It is a good choice for those who are looking for a reliable automation solution that helps businesses manage file transfers. It has the capability of reducing the time that is taken in an online business to a great extent. It is built on OpenPGP, secure FTP (SFTP and FTPS), SMTP, and SQL, to slip painlessly into your IT infrastructure. When technical issues with secure file transfers come up, Diplomat MFT software gives file transfer administrators tools to solve them quickly.
Features:
You can transfer files between a local network using email, HTTP, HTTPS, and SMB servers.
It uses an Intelligent File Transfer design that has embedded secure file transfer logic, so file transfer can quickly be deployed.
It integrates smoothly with everyday business processes, so you can more easily automate as well as control secure file transfer processes at the same time reduce business risk.
Verdict: No special skills are needed to operate this software. In the basic edition solution, you can automate secure FTP and PGP encryption in one application. You can add secure file transfer jobs to any workflow in standard edition and reduce secure file transfer errors.
Pricing: They offer 15 days free trial.
Basic Edition ($75 per month)
Standard Edition ($135 per month)
Enterprise Edition ($445 per month)
#8. MOVEit

MOVEit MFT is an open-source framework developed by Ipswitch, Inc. to help companies minimize the risks associated with enterprise mobility. It provides security, central access controls, file encryption, and tracking to ensure operational reliability and compliance with SLA. It provides advanced workflow automation capabilities without scripting. This tool has a flexible architecture that will let you choose the specific capabilities so that the solution will be a fit for your company's needs.
Features:
Whether your company has a large number of mobile devices or is a small to medium-sized business, the infrastructure supports the implementation of a custom mobile device management solution.
It provides internal as well as external users with an easy-to-use, drag-and-drop collaboration capability feature as an alternative to using email or EFSS in order to share sensitive data.
It will consolidate all file transfer actions to one interface and gives you better control over various business processes.
Verdict: This software is used by many businesses across the world for better control over business activities and complete visibility. It offers operational reliability, compliance with SLA, internal governance, as well as regulatory requirements.
Pricing: Contact them for a quote. They also offer a free trial.
#9. Cleo MFT

Cleo is a cloud-based integration platform where users can operate and optimize critical ecosystem integration processes. It brings end-to-end integration visibility across EDI, non-EDI, and API integrations. 
This gives technical and business users the confidence to rapidly onboard trading partners, enable integration between applications, and accelerate revenue-generating business processes. This software is made for multi-enterprise file transfer. 
Cleo MFT supports 20 protocols and provides various connectivity options on 900 pre-built business connections. 
Features:
Verdict: You can transfer the data in a safe and secure manner and maintain compliance at the same time. It provides robust data movement and automation.
Pricing: Contact them for a quote.
#10. Accellion MFT

Accellion MFT offers automation for secure file transfer workflows, including agents to complete complex tasks at scale. All this, without knowing how to code. It has revolutionized MFT capabilities while improving security and governance. You can manage file transfer with Automation Server, Automation Client, Hardened Virtual Appliance, Governance, Security Analytics, and Automated File Scanning.
Features:
You can streamline and secure large file transfer operations.
Prevent compliance violations by setting granular policy controls.
It protects the content from insiders and advanced threats.
Maximize end-to-end security with vault-to-vault transfers.
You can consolidate third-party storage and communications across all your email, file transfers, web forms, and other channels by routing them through Accellion's enterprise content firewall to protect your sensitive data.
Verdict: Accellion offers secure MFT solutions that include encryption and end-to-end security to keep you compliant with some of the most important regulations. It also provides best-in-class security like SSO, MFA, AV, ATP, and DLP.
Pricing: They offers two pricing plans
Business – $15 per user / month
Enterprise – Custom pricing
#11. Redwood MFT

Redwood MFT solution makes sure your business is connected and responsive. You can transfer information securely and support accurate data management. It will be deployed as SaaS and provides rapid and verified data flow. 
Features:
View dashboards and status on every file transfer, with access to stop, restart and resume transfers.
Monitor real-time file transfers with an integrated SLA module.
It provides fast reporting on every result.
Secure end-to-end file connections with SFTP, FTPS, SCP, HTTPS, or FTP.
Verdict: Redwood MFT transfers your data securely and reliably. It can be incorporated into existing business processes to get improved data management. 
Pricing: Contact them for a quote.
Conclusion:
Traditional file transfer software such as FTP servers couldn't provide robust data transfer security, SLA monitoring, or automated workflows, and couldn't handle high-volume file transfer activity. This is the reason why so many businesses are moving towards MFT vendors. MFT enables companies to reliably transfer data between systems and people in a secure way. MFT is a reliable as well as an efficient way to secure data and file transfer. 
FAQ's Managed File Transfer Software
Related posts: