Best Symantec DLP Alternatives (Free and Paid) for 2023
Are you looking for alternatives to Symantec DLP?
Data loss prevention (DLP) is critical to stop malicious and accidental data leaks – whether it is customer information, financial data, intellectual property, or trade secrets. Today's enterprise must have the ability to recognize, track, and secure all confidential information in the rest, in use, and also in movement. This is difficult due to growing risk factors, such as mobile employees and the widespread usage of USB drives, webmail, IM, and CDs/DVDs.
This is the reason why every small to large size business uses DLP software for data loss prevention. Symantec is one of the amazing DLP available in the market. In order to choose the best product for your company, you must also know about Symantec's competitors.
We have researched alternative solutions to Symantec Data Loss Prevention. Important factors considered by us when researching alternatives to Symantec Data Loss Prevention include prices, features, and user interface. We have compiled a list of solutions that are the best overall alternatives and competitors to Symantec Data Loss Prevention, including Endpoint Protector, Trend Micro Smart Protection, McAfee Data Loss Prevention, and Check Point.
Symantec DLP
Symantec Data Loss Prevention is a content-aware solution designed for large enterprises. It discovers, monitors, and protects confidential information wherever it is stored or utilized across the network, storage, and endpoints. In 2019, it was acquired by Broadcom.
Symantec's industry-leading DLP detection technology offers cloud assistance, ensuring optimum performance for classifying content being uploaded or saved in the cloud. When seamlessly integrated with Symantec's CASB feature, it enables rich policy actions and removes inefficiencies incurred when shifting content between the cloud and on-prem hardware.
Its Information Centric Security (ICS) feature provides complete coverage for private data during its lifecycle with policy-driven encryption and access administration. It takes advantage of information loss prevention, cloud access security agents, and data classification to find sensitive information and protect it wherever it goes.
Features of Symantec DLP
Symantec Control Compliance Suite (CCS) GDPR helps assess an organization's current level of understanding and readiness on the path towards compliance. It can track all of the organization's assets, particularly those storing personal information, to ensure proper security settings are always set up to deal with known vulnerabilities. 
Symantec provides customers an Information Loss Prevention (DLP) hazard assessment to help proactively identify threats to the company's data until they become a significant liability. It shows where sensitive data resides everywhere across the community, where it goes, and how employees are using confidential information. 
It also offers Cloud Access Security Broker (CASB) shadow data assessment. This feature gives visibility into shadow IT usage and finds risky cloud applications by analyzing logs out of proxies, firewalls, and endpoints. By correlating a large amount of data from deployed data protection sources and security systems, it lets you identify insecure users and behaviors that help to define new data security plans and fine-tune policies.
It offer features like automated incident remediation workflows and one-click Smart Responses that let users respond quickly and efficiently to data breaches.
It also reduces the likelihood of data loss by providing the capacity to build automatic telling approaches to instruct users on behaviors that place personal data at risk.
When you implement Symantec DLP, you can escalate from endpoint information security to an enterprise environment. 
Why look for Symantec DLP Alternatives?
The weakest link of Symantec DLP is mobile security. There is a need to improve the mobile integration with iOS and Android
It lacks better protection for anti-phishing attacks.
Oracle installations and VML policy are very tough to define in DLP.
Not compatible with applications of other brands.
Difficult to configure and use, sometimes restricts users to implement company-specific workflows.
According to reviews, it has bad customer support.
Symantec DLP Vs. Endpoint Protector 
If you're looking for Symantec DLP alternatives, then Endpoint Protector provides a high-quality service. Endpoint Protector is an enterprise-grade DLP alternative that shields both information in movement and information at rest and offers control of portable storage devices in addition to encryption options. It helps mitigate insider threats, protect sensitive information like PII or IP, and fulfill the compliance demands of different data security regulations, including GDPR, HIPAA, PCI DSS, CCPA, and more.
Here are some of the main reasons why Endpoint Protector is superior to Symantec DLP.
#1. Plug and play information security
Endpoint Protector is quickly and easily deployed, offering a smooth transition from your current DLP. The server comes as an appliance; thus it can be up and running in half an hour. Also, it doesn't require technical knowledge to operate.
#2. Secure data across various operating systems
It offers cross-platform coverage for Windows, macOS, and Linux computers.
#3. Flexible deployment options
Endpoint Protector has multiple deployment options, and you can select the one that best suits your organizational needs. The motion of sensitive information is monitored with a lightweight agent that has a minimal footprint on the client.
#4. Zero-day service for macOS
It offers zero-day support macOS and Windows operating systems and Linux distributions.
#5. Efficient Customer Care
Customer case is a big problem in Symantec. But, Endpoint Protector support team is great.
List of Symantec DLP Competitors
The main details of each software are listed below, but if you're in a hurry, here's a quick list of the best alternatives to Symantec DLP Software.
If you'd like to see our in-depth analysis, keep reading.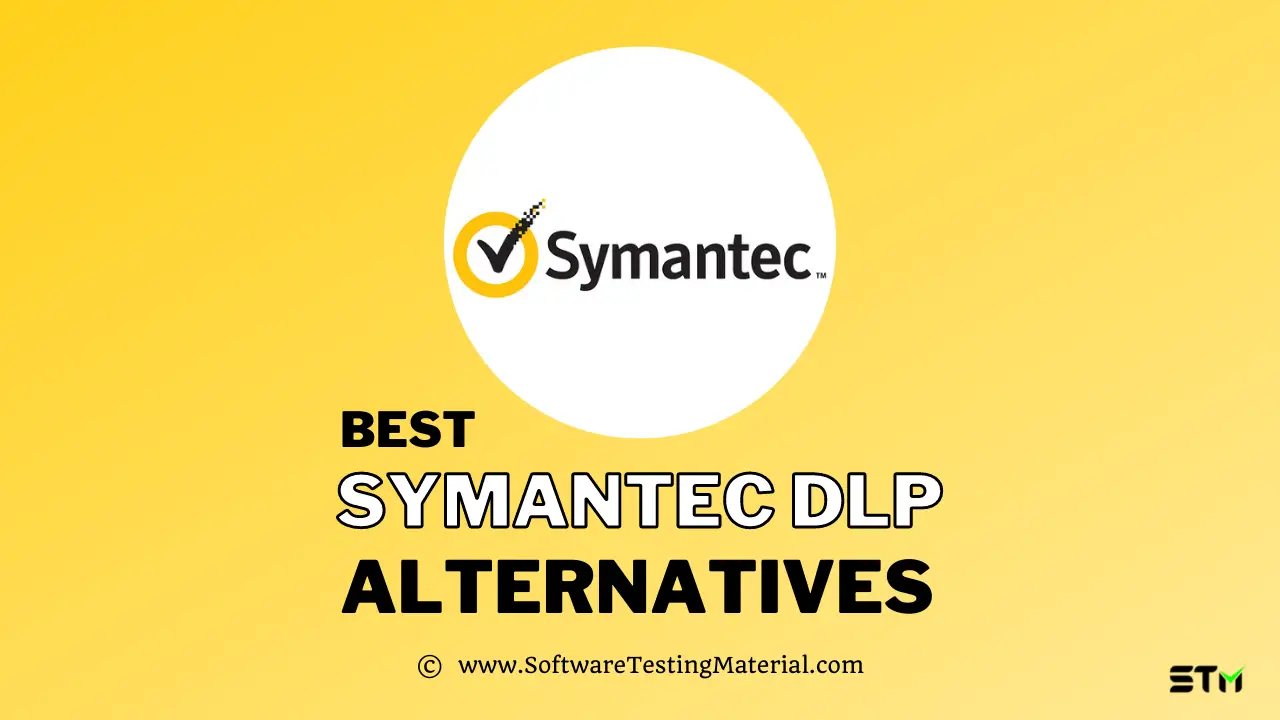 #1. Endpoint Protector by CoSoSys

Best for midsized to enterprise customers.
Endpoint Protector is a cross-platform Data Loss Prevention (DLP) software that uncovers, inspects, and protects businesses' confidential and sensitive data through advanced multi-OS data loss prevention. It protects Data in Motion as well as rest.
It puts a complete stop to data flows and information thefts. This is an advanced multi-OS data loss prevention software.
It can do content review and contextual scanning of information for all these devices and applications like Outlook, Dropbox, Skype, etc. It is accessible as cloud support. 
Features:
Endpoint Protector has features to assist you with achieving compliance and regulations.
It allows admins to set access rights not only on a global level but also based on users, teams, endpoints, or device type. Settings can also be customized depending on requirements, with some computers using distinct or stricter policies enabled.
It's functions include locking down, controlling, and monitoring USB in addition to peripheral ports.
It is an extremely practical tool for auditing purposes as well as the assessment of the effect of data loss on a system. 
It also offers insider threat protection.
It supplies content-aware protection for removable devices and applications like Skype and Outlook.
It can protect data on the network and execute the scan for compliance.
Verdict: Endpoint Protector by CoSoSys covers a wide range of data flows to effectively block and manage outbound data on company networks. It includes the possibility to restrict or block the use of USB storage devices based on various degrees of trust and data transfers on the net through not only conventional communication tools such as emails and discuss drives. Endpoint Protector's Enforced Encryption addresses this particular vulnerability in data protection by allowing companies to automatically encrypt any information copied from a company network on a USB device.
Pricing: Request Endpoint Protector for pricing . You can also get a free demo on request.
---
#2. ManageEngine Endpoint DLP Plus

Best for enterprise data classification & insider threat prevention.
Endpoint DLP Plus is ManageEngine's dedicated DLP software designed to protect sensitive data on managed endpoints from data disclosure and theft by leveraging advanced data loss prevention strategies, which include detecting and classifying data as well as defining rules for authorized usage and secure transmission.
Features:
Robust classification of both structured and unstructured data
Stringent peripheral device control
Complete cloud upload protection
Secure email collaboration
Instant alerts and extensive audits
How Endpoint DLP Plus is a better solution than Digital Symantec DLP?
Endpoint DLP Plus is easy to install, maintain and manage. Endpoint DLP PLus is a user friendly software and has affordable pricing, starts from USD 795.
---
#3. Digital Guardian

Best for analysing inbound and outbound data and stopping malware penetration.
Digital Guardian is an enterprise IP and DLP solution. It gives a solution that will assist the Symantec DLP clients with the compact transition from their existing platform to Digital Guardian. It combines DLP with endpoint detection and response (EDR) to provide CISOs, information security analysts, incident responders, and threat hunters. It identifies, prioritizes, and remediates attacks on sensitive data faster and more efficiently. This solution will provide you the deepest information visibility, broad endpoint coverage, and superior pricing options.
Available as SaaS or managed service installation, Digital Guardian offers the installation flexibility to coordinate with your business requirements.
Features:
Digital Guardian provides deep visibility into user, system, and data-level occasions.
It monitors endpoints, corporate networks, and cloud software, making it easier to see and block risks to sensitive data.
It can provide endpoint protection to OS like Windows, Mac, and Linux endpoints.
Digital Guardian has developed custom applications that enable APIs to incorporate with the software you already own.
Simplifies compliance with protecting data at rest and data from movement with low overhead utilizing Database Record Matching fingerprinting technology.
It enforces DLP policies across all channels.
Digital Guardian's unknown risk approach will let you track sensitive data even with no policy.
Verdict: Digital Guardian delivers a cloud-based enterprise DLP software with characteristics of elastic controls, deepest visibility, and comprehensive classification. This tool offers visibility, real-time analytics, and flexible controls in order to monitor and prevent data loss from insider and outsider threats. It protects Linux endpoints too, which is a plus point over Symantec DLP. It delivers the deepest visibility and control on the market across Windows, macOS, and Linux. Digital Guardian puts the business valuable data at the center while monitoring activities, prevent threats, detection, and response activities.
Pricing: Request Digital Guardian DLP for pricing. You can schedule a demo from them.
---
#4. Trend Micro

Trend Micro Data Loss Prevention (DLP) is a solution designed to minimize the threat of Information loss and improve the visibility of information usage patterns and insecure business processes – so your private information remains protected. You will acquire broad coverage, higher performance, and the installation flexibility required to comply with regulatory mandates. Trend Micro DLP solutions also offer you innovative DataDNA fingerprinting to safeguard unstructured data and intellectual property, whether off or on the community.
This solution will let you implement controls for protection, visibility, and enforcement. It's a light-weight plugin and will provide users with quick visibility and control over valuable data to prevent data loss through storage devices, Email, SaaS applications, mobile devices, and the cloud.
It can protect your data and reduce DLP expenses. Trend Micro can identify, monitor, and prevent information loss on or off the system. It can protect data at rest, in use, and in movement. You won't need any additional hardware or software with this solution.
Features:
This software can restrict USB drives, CD/DVD writers, cloud storage, USB-connected mobile phones, etc.
Users can automate the response to policy violations with alternatives to log, bypass, block, encrypt, alerts, change, quarantine, or delete data.
Trend Micro also customizes interactive dialogs to notify employees of risky behavior.
It protects unstructured data and intellectual property.
This tool supports multi-function capabilities like real-time monitoring, blocking, and data discovery functions with the help of a single, lightweight agent.
It will permit you to educate employees on corporate data usage using alarms, reports, blocking, or soft-blocking.
It can inspect the system 24*7 via real-time tracking.
Its advanced features can detect and react to improper data usage based on keywords, regular expressions, and files.
Verdict: Trend Micro is one of the best fully integrated, and centrally managed solution identifies botnets, hidden FTP processes, keyloggers, malware, and viruses that attempt to collect and send data. It will improve visibility and control and allows users to automate the answer to policy violations.
Pricing: 
Worry-Free Services Advanced – $59.87 per user 
Worry-Free Services – $37.75 per user
---
#5. Code42 DLP

Best for unintentional data loss, detection, investigation, and response.
Code42 is an insider threat solution that offer information loss detection. Incydr is Code42 feature used for quick and accurate detection as well as the answer to cyber threats. Incydr not merely investigates cyber dangers but also identifies the gaps in safety consciousness. It can detect data risks across the cloud, web, email, and even computers.
This solution looks for the file, vector, and user Insider Risk Indicators (IRIs) related to the activity it monitors. IRIs are activities that indicate corporate data is at risk of ex-filtration. Code42 uses these IRIs to find the biggest threats to your company. It can also differentiate between harmless file movement and actual data flow or theft.
Features:
It finds the employees for whom the file activity has to be investigated.
It responds to the incident depending on your employee's intent, past behavior, and impact of this incident.
It orchestrates a combination of human and technical actions during data leaks aligned to the severity of the event and situational context.
Assess company-wide and per-user Insider Risk in 2 weeks.
Incydr also provides the fast answers needed to substantiate Insider Risk investigations. There's no one-size-fits-all for Insider Risk reply. Response actions should change based on effect, employee history, and intent. Armed with all the facts, your company can have the right reaction. 
Code42 integrates with leading technologies to help correlate data risks, deliver insights and improve the effectiveness of customer workflows.
It enables a secure collaboration that doesn't compromise the speed of innovation nor the safety of data.
Verdict: It offers a cloud-native solution for Data Loss Prevention that protects data without disrupting employee productivity or collaboration. Code42 doesn't require complex policy management or lengthy deployments. This tool is rich in features and will help the security teams to mitigate data exposure.
Pricing: Request Code42 for pricing.
---
#6. Check Point DLP

Best for monitoring data movement and pre-emptive data loss prevention.
Check Point Data Loss Prevention software is another great Symantec alternative to protect the business from accidental data loss. It contains the functionalities of monitoring data flow and data reduction data loss avoidance. It is easy to deploy and manage. 
It is an in-line, innovative data loss prevention solution for data sent over networks. When traffic is passed, its security gateway decrypts that traffic with the sender's public key, inspects, and then re-encrypts, sending the new encrypted to the recipient.
Features:
Check Point DLP could be set up on almost any Check Point firewall, saving time and reducing costs by leveraging existing security infrastructure.
Its centralized management solution provides unmatched control and leverage of Security policies and enables organizations to utilize one repository for user and group definitions, network items, and infrastructure.
Check Point's educating network-based DLP software frees IT personnel from incident handling and educates users on proper data handling, protecting sensitive information from both intentional and unintentional loss.
It can track all DLP events.
Check Point DLP provides real-time monitoring of unauthorized user access and restricts or removes them.
It also provides dynamic threat zero protection.
It mitigates incidents in real-time.
Verdict: Check Point centrally manages data loss prevention across the entire enterprise from a single console. It also provides pre-emptive protection to your sensitive data against unintentional data loss.
Pricing: Request Check Point DLP for pricing. It offers a free trial. You can also request a free demo.
---
#7. Forcepoint DLP

Forcepoint DLP is an information loss prevention solution that protects enterprise users against data loss and high-level threats posed by malicious hackers and data thieves. With the latest additions of threat protection and fraud protection, this product line has become more popular and sought after in the marketplace. 
It comes equipped with advanced anti-spyware and virus protection that will shield your sensitive data in real-time from malicious attacks. This tool also offers unified policy enforcement, single console, and cloud apps. 
Forcepoint DLP software provides users with highly effective data loss prevention via the most advanced network security solutions. The company is continuously adding new features and eliminating outdated versions of its software, which ensures that its products provide maximum protection to corporate networks and even personal networks.
Forcepoint DLP provides an extremely robust security solution that ensures businesses have high levels of network protection against external threats and internal threats.
Features:
It provides regulatory coverage to quickly meet and maintain
It offers compliance with 370+ policies applicable to the demands of 83 countries.
Users can locate and remediate data with the network, cloud, and endpoints.
You can securely collaborate with trusted partners by using policy-based auto-encryption, which will protect data as it moves outside your organization.
Automate data labeling & classification by integrating with leading third-party data classification solutions (e.g., Microsoft Azure Information Protection, Titus, and so on).
Forcepoint offers central control and consistent data loss policies across the IT environment.
Itis easy to use and can protect your data everywhere. 
It provides features such as native remediation, comprehensive data discovery, and fingerprinting.
Verdict:  It provides real-time protection against security threats by enabling you to monitor and control the operations of your network. Forcepoint DLP gives you the ability to stop unauthorized access, monitor all network traffic, block malicious software, and give you the control you need. This tool is designed to protect your company's information and systems against security threats, protecting your valuable data from being corrupted and compromised.
Pricing: Request Forcepoint DLP for pricing. You can also request a free trial.
---
#8. McAfee DLP

Best for protecting data on the network, cloud, and at endpoints.
McAfee DLP is a great data loss prevention solution with various attributes, including protecting data where it lives and simplified deployment & management. It provides a wide range of built-in policies and rules for common requirements, including regulatory compliance, intellectual property, and acceptable use. With McAfee MVision Cloud Integration, you can expand DLP policies to the cloud.
Features:
It ensures compliance by addressing day-to-day end-user actions, such as emailing, cloud posting, and downloading to removable media devices. 
McAfee provides visibility via catch technology.
It offers a strong data classification feature to recognize and categorize information.
This software can encrypt, redirect, quarantine, or block data broadcasts that are in violation of coverages.
Its features advanced protection, including fingerprinting, classification, and file tagging to secure sensitive, unstructured data, such as intellectual property and trade secrets. 
Users can files and databases stored on local endpoints, shared repositories, or the cloud to identify sensitive data. 
Enforces policies for the information you know is sensitive and the information you might not know about. 
It filters and controls sensitive information to protect against known and unknown risks.
Analyzes the traffic of well-known TCP protocols to identify users or devices that send a high volume of unknown traffic, which might indicate a violation of company policy. 
Verdict: McAfee DLP provides centralized Incident Management and Reporting solution. It also analyzes data loss points without impacting your network to help you plan your data loss prevention strategy.
Pricing: Request McAfee DLP for pricing. You can also get a free demo on request.
---
#9. GTB Technologies 

GTB Technologies is an intelligent and smart DLP solution that will give you real-time protection. It may conduct a real-time review of all protocols and can optionally prevent information loss instantly. It delivers a unique fingerprinting feature. This single-agent alternative supports on-premise along with a cloud-based solution.
Features:
With this software, users can control data from sources such as laptops, database exchanges, all cloud infrastructures like AWS, Amazon Cloud, Azure, Box, Dropbox, Evernote, Google Docs, and so on.
It will let you control who can copy the data and on which devices.
It is an OPSWAT accredited solution.
Verdict: GTP Technologies is another leading Symantec competitor that offers data security options required for accurate data protection with accuracy. It supports all protocols and document types. It is a scalable alternative.
Price: Request GTB Technologies for pricing.
---
Conclusion
Symantec DLP is a content-aware solution that could discover, monitor, and protect sensitive data irrespective of where it's stored and used. We have seen a lot of reasons to search for its alternatives. Considering its various disadvantages mentioned above, we have listed the top Symantec DPL alternatives. Endpoint Protector is our top recommended solution. There are other great solutions such as McAfee DLP, Trend Micro, and so on.
Related posts: