11 Best Windows Job Scheduling Software (Free and Paid) in 2022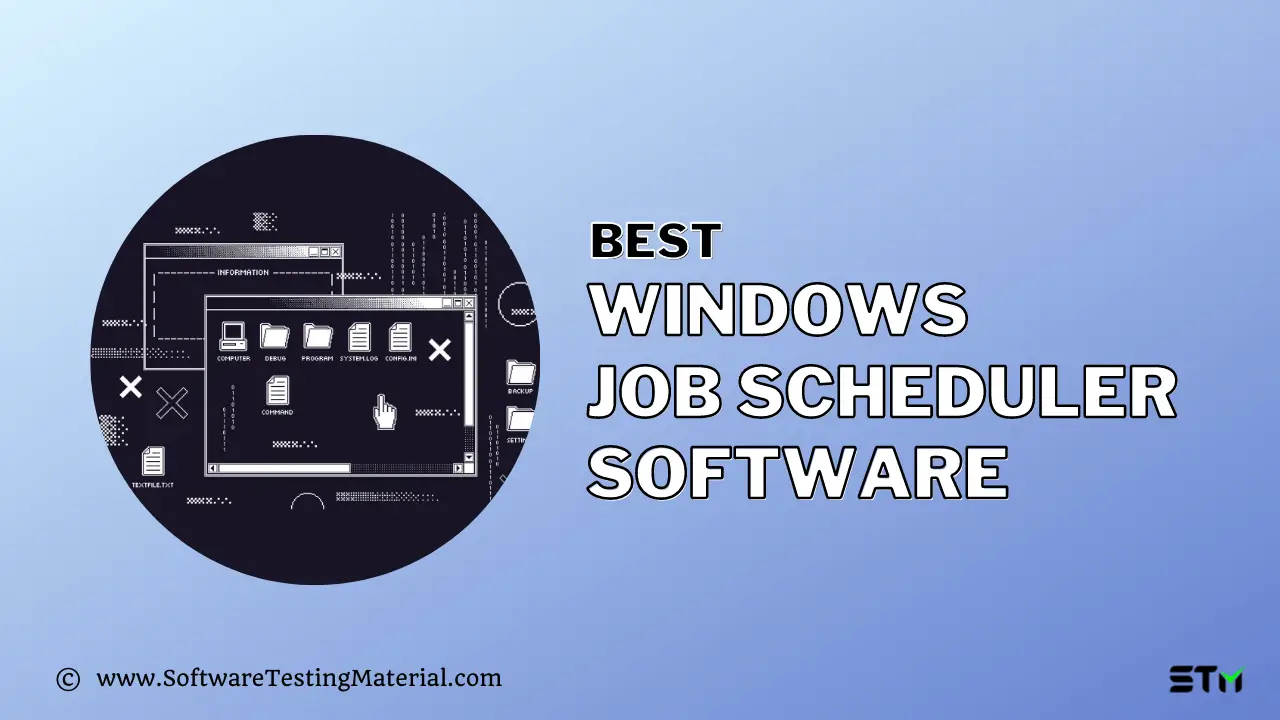 Job scheduling software is a perfect way to automate time-consuming IT and business tasks. This powerful software can schedule tasks to minimize tedious, manual work, saving time and reducing stress.  
Job scheduling software can also simplify day-to-day operations by making it easier to manage critical systems. Many companies are moving away from manual processes and instead implementing fully automated systems that can manage servers and data processes. 
In this article, we have hand-picked the 11 best Windows task scheduling software. Let's get started. 
Windows Task Scheduling Software
Job scheduling software for Windows makes it possible to automate and schedule jobs or workloads that run in Windows environments. This can include provisioning servers in Azure, managing data in SQL Server, and triggering processes in Dynamics AX. 
There is a wide variety of software that can be used to schedule jobs in Windows environments. These tools range from point solutions for scheduling basic tasks to enterprise schedulers designed for end-to-end processes. The right tool for you will depend on your organization's needs. It can be used when the IT department is managing a heterogeneous environment or if the business is looking for a simple solution to open and close Windows applications.  
Most job scheduling solutions for Windows environments enable you to automate batch jobs, file transfers, reboots, and more, saving your team time so they can spend more time on higher-value tasks. 
Enterprise job schedulers meanwhile can be deployed in Windows environments and often provide direct integrations with a variety of Microsoft products, including Active Directory, SQL Server, Microsoft System Center, Azure and more. These job scheduling platforms are not native point solutions, however, and are designed to manage processes in heterogeneous environments. This makes it possible for users to automate long-running processes across a variety of non-Windows systems and technologies. 
There are many third-party job schedulers for Windows users to choose from, whether you're looking for a freeware tool or a cross-platform solution with advanced functionality and capabilities. 
Features of Automated Job Scheduling Software
Features of automated job scheduling software vary according to the type of software you buy. The most popular job schedulers for Windows environments provide the following features and capabilities: 
#1. Complex scheduling capabilities
Basic scheduling tools such as Windows Task Scheduler offer few capabilities beyond scheduling tasks to run at specific times. Third-party solutions often offer granular date/time scheduling options, with support for calendars, fiscal year dates, time zones, and more. Plus, some of the solutions on our list are event-based job schedulers that trigger jobs automatically based on external events. Constraint-based scheduling options can also be used to ensure that jobs don't run before they're able to complete successfully. 
#2. Easily assemble processes with drag-and-drop workflow designers
Business needs are always evolving. In order to keep pace with these changes, IT teams need to quickly deploy new processes or iterate existing ones. Drag-and-drop workflow designers abstract away the complexity of code, providing building blocks that users can swiftly assemble into processes. 
#3. Secure, unlimited access
Another very important feature for job schedulers is who can access what, when, and where. The best job schedulers for Windows environments often support the Windows Security Model, including Kerberos and Active Directory, so system administrators can easily manage access rights for users and groups. Plus, many schedulers offer web access, self-service portals, and mobile applications that make it easy to trigger, monitor, and manage critical jobs from anywhere at any time. 
#4. Monitoring and alerts 
The right job scheduling solution for your Windows environment should include real-time monitoring with alerting capabilities to notify your team should any issues or errors arise. Top job scheduling solutions monitor all your tasks and jobs and can take automated steps to help prevent delays, bottlenecks, and job failures. This can include rerouting jobs to different servers or reserving compute resources to make sure that SLA-critical tasks are completed on time. Additionally, alerts can be delivered in a variety of ways (email, SMS, message queues, etc.) so that your team is immediately notified of issues, which can drastically reduce mean-time-to-resolution. 
Differences – Windows Task Scheduler And Advanced Task Schedulers For Windows
Windows Task Scheduler is a native job scheduler or point solution that is designed to run simple tasks in homogeneous environments. Windows Task Scheduler software offers limited features and capabilities beyond launching applications or running scripts at predetermined times or intervals.  
Advanced task schedulers, including enterprise job schedulers, provide a suite of tools and capabilities such as API access, event-driven automation, alerting, audit trails, and revision histories. These tools are designed to automate and simplify complex, end-to-end processes that manage data and dependencies between disparate systems. 
List of Windows Job Scheduling Solutions
The main details of the best Windows Job Scheduling Software are listed below. If you're in a hurry, here's a quick list for you. 
If you'd like to see our in-depth analysis, keep reading. 
#1. Redwood RunMyJobs

Redwood's RunMyJobs is a job scheduling software designed for and delivered via SaaS (Software-as-a-Service). Redwood RunMyJobs Job Scheduling Software helps the digital enterprise achieve scalability and integration without any hassle. It can easily automate workflows on different types of environments including on-premise, private, hybrid, and public cloud environments for organizations of all sizes.
Features:
Redwood RunMyJobs Job Scheduling Software allows you to create complex schedules quickly and easily.

It includes event-driven automation and DevOps automation.

 

The software has all the features of a typical scheduler and includes data protection through encryption.

It ensures consitency, eliminates repetition, and reduces errors with reusable job steps, sequences, and calendars.

It allows you to easily automate serivces like Amazon Lambda, Apache Airflow, Azure Functions, Google TensorFlow, ServiceNow, Salesforce, Github, Office 365, Slack, Dropbox, Splunk and many more

.
Verdict: RunMyJobs is SaaS-based workload automation and job scheduling solution that offers the solution for automating processes in most environments such as on-premises, cloud, and hybrid environments. It is capable of automating anything anywhere. 
Pricing: Contact the Redwood team to get your personalized, no-obligation price quote. You can also ask for a free trial.
#2. ActiveBatch Workload Automation

ActiveBatch Workload Automation is one of the best, feature-rich enterprise job schedulers on the market. ActiveBatch provides infinite extensibility so you can integrate any server, application or service into your Windows environment without the need for custom scripting. 
Features:
Verdict: ActiveBatch Workload Automation enables IT to coordinate and schedule tasks across the organization. Since ActiveBatch can integrate with virtually any other solution or service, you can use ActiveBatch to consolidate system schedulers and manage your environments from a single point of control. 
Pricing: Contact them for a quote. They also offer a free, 30-day trial with demos based on your specific use cases.
#3. VisualCron

It automates scheduled job production and distribution with the highest accuracy, minimum supervisor involvement, and without the need for any programming or administrative knowledge. It can be run as a web-based application and utilizes the server's own scheduling and job processes. You can access it via a browser, and "live" updates can be made by the user at any time, from anywhere, through remote connections. 
Business processes can be greatly simplified with the help of this software, as it enables controlling the processes involved in the execution of the projects, and the execution becomes automatic, thus reducing the manual intervention. 
Features:
It can be used for enterprise job scheduling, task scheduling, orchestration, windows scheduling, and so on.
It automates advanced tasks.

You don't need to have a programming background to use this tool.

 

VisualCron

 offers an easy-to-use interface with the drop, click, and drop options.

 
Verdict: VisualCron is a very affordable solution to automate your business processes. With this tool, you can automate, integrate, and task schedule on Windows OS.
Pricing: They offer a free 45-days trial.
Basic – $899 1-Server license
Pro – $999 1-server license
#4. JAMS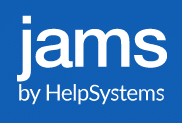 JAMS offers job scheduling software that has robust workload automation. It centralizes batch processing in a single and easy-to-use interface.
The Windows jobs in JAMS can be extended with other properties and joined with non-Windows processes in order to create cross-platform workflows. It helps in reducing the burden on your IT professionals.
Features:
Verdict: It is a great software that supports task scheduling across various platforms. JAMS helps to bridge the gap between business users and scheduled tasks for more efficiency.
Pricing: Contact them for a quote.
#5. Z Cron

Z Cron windows job scheduler allows you to have many windows open at the same time, so you can run multiple jobs on each of them at the same time. You will be able to have a lot of windows open in the background at once. It is also used for running jobs on the PC time-controlled with a schedule. This task manager software offers a central coordination point for scheduling and automation. 
This is an amazing option because it can save you a lot of memory when you're using multiple programs. It can also run more than one job at a time. 
Features:
You can control the starting and/or quitting of programs.

 

It can be configured to run 

Windows

 

startup

 automatically.

 

With this tool, you can schedule 

various tasks

 like starting & stopping applications, copying, moving & deleting files, loading documents, and so on.

 
Verdict: There is no other program that offers such a feature, and it makes managing your business easier than ever. It lets you schedule tasks on a daily, weekly, and monthly basis.
Pricing:
Z-Cron Workstation – €27.00
Z-Cron Server – €37.00
#6. Advanced Task Scheduler

It is another excellent job scheduler that is reliable and easy to configure. You can use this tool to automate common repetitive tasks and reduce keypresses. It is a multi-functional scheduler that helps to start programs, batch files, scripts, restart the computer, send email messages, open websites, perform FTP, etc. Advanced Task scheduler is a perfect alternative to Windows Task Scheduler. 
It offers various scheduling options to run tasks automatically, several times – once, per minute, hour, day, week, and per month. 
Features:
Verdict: It comes in three editions: Basic, Professional, and Network Task Scheduler. You can use the basic version for automating repetitive tasks. The professional edition is best for effective automation of processes. 
Pricing:
Basic Edition 32 and 64-bit – $ 39.95 USD
Professional Edition 32 and 64-bit – $ 59.95 USD
Network Edition 32 and 64-bit – $ 149.95 USD
#7. Flux

It is an all-in-one affordable platform that can be used for simplifying batch, flux job scheduling, file orchestration, error handling, and so on. Flux was also rated on EMA Radar Report as "Strong Value" for workload automation.
Features:
It automates batch processes into comprehensive workflows.
It offers an easy-to-use UI to monitor workflows.
With Flux, you can also do sophisticated job scheduling.
It triggers database jobs, runs Java code, and executes ETL processes.
Verdict: It is a great job scheduling software suitable for enterprise environments using disparate hardware, databases, and OS.
Pricing: Contact them for a quote. They also offer a free trial. 
#8. System Scheduler

System Scheduler is a very useful tool to schedule unattended running of processes, batch files, applications, and more. It helps in managing the entire computer system resources without any glitch. It controls the CPU, hard disk, memory, graphics card, and other hardware devices. It also keeps track of the activities of the operating system, applications, and hardware drivers.
System Scheduler is used to automate the tasks such as scheduling of windows services, window booting, background services, program launching, managing the tasks of various windows programs, etc. As the windows are updated regularly, the program becomes more responsive and effective. System scheduler can be scheduled to run at regular intervals so that it does not become stagnant.
The system scheduler helps in keeping track of the software installed on the computer. It has the free version and the paid version.
Features:
Verdict: It is a great tool for scheduling attended tasks like running applications, batch files, and so on.
Pricing:
Free version – $0
System Scheduler Professional Standard License – $30
System Scheduler Professional Site License – $600
System Scheduler Professional Enterprise License – $1800
#9. Task Till Dawn
It is another excellent and completely free Windows Task Scheduler that's available for both Windows and MAC. Task Till Dawn is best for repetitive and tedious tasks.
Their simple interface makes it so easy for even a beginner to set up a scheduled task. To create your workflows easily, they offer Ready-made actions.
Features:
Task Till Dawn is available for both Windows and MAC OS.
It lets you group tasks by type to make the management and administration of automated tasks simple.
For easy exchange of tasks between multiple workstations, it offers the feature of built-in import and export.
It offers convenient and quick access to the tasks.
Verdict: With Task Till Dawn, you can automate your recurring and boring tasks. There are many actions available across platforms so that you can use your workflows with fewer adjustments.
Pricing: It is absolutely free to use.
#10. CA Workload Automation Software

CA Workload Automation Software is a fault-tolerant, highly available workload automation tool with an easy-to-use interface. This cross-enterprise software helps in cutting down costs, time, complexity, and improving efficiency. You can work more effectively and anticipate problems before happening. 
Features:
It offers real-time job scheduling.
It processes workloads much faster than other tools.
This software supports an agile and business–centric environment by automating manual tasks.
Verdict: With this software, you can improve visibility and control. It is a scalable and completely integrated workload automation tool.
Pricing: Contact them for a quote.
#11. Desktop Reminder

Have you ever used a desktop reminder in your email or on your taskbar? It is a very easy-to-use application that can be used to set a reminder of an upcoming appointment or event. Desktop Reminder is customizable and lets you view task lists visually.
Features:
It offers the features of Date Navigator, Task list, Alarm Message, Task import, etc.

You will get notifications about urgent jobs up to a few months ahead.

 

This tool doesn't impose a compulsion to input the task duration.
You can export print to PDF, HTML, MHT, XLS, XLSX, CSV, TXT, BMP, GIF, JPEG, PNG, TIFF, EMF, and WMF.
This software provides easy and intuitive task planner navigation in MS Office 2010 style.
Verdict: Desktop Reminder is an amazing task planner for Windows to manage your everyday tasks.
Pricing: It is available for free. The cost of the pro version starts from $14.90.
Conclusion
These were some of the top Windows Job Scheduler Tools. If you have a lot of recurring tasks, you can use a task scheduler to make your work easier. By automating your workflows, you can make more time for higher-value tasks while ensuring that your business-critical workflows are maintained.