11 Best Workload Automation Tools (Free and Paid) for 2022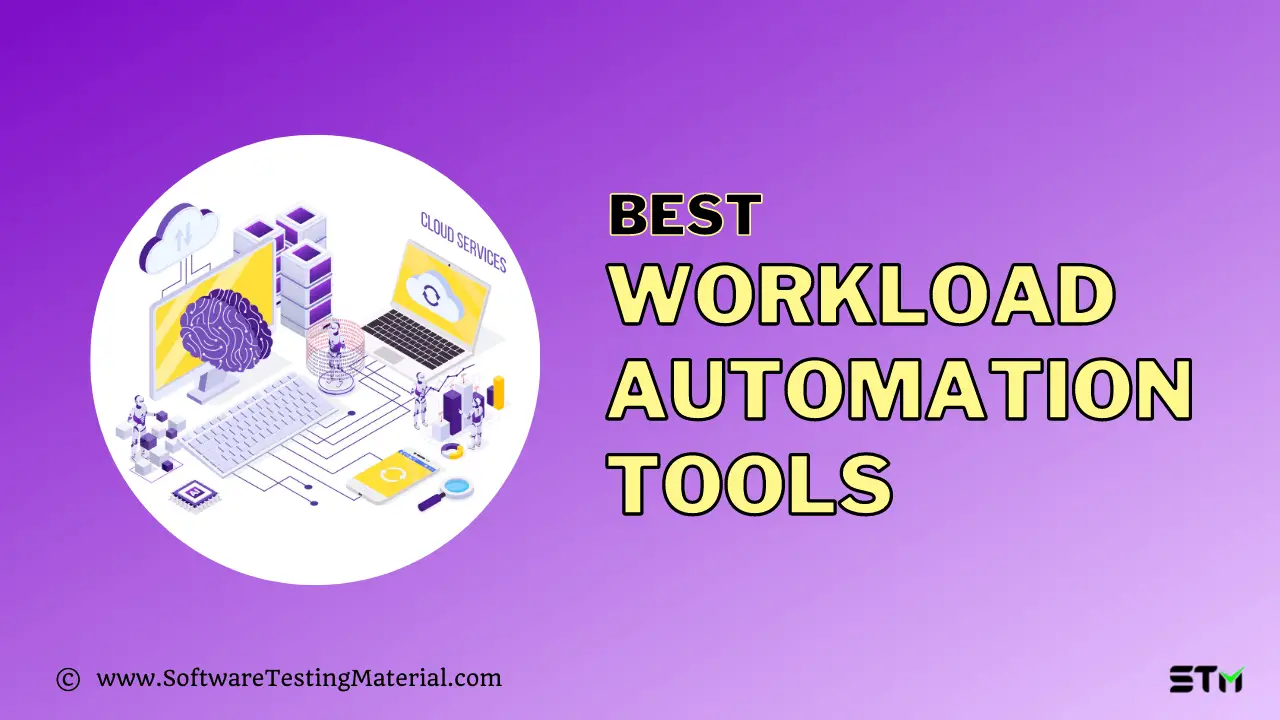 Are you looking for the best Workload Automation Tools?
Workload automation (WLA) solutions are used to schedule, trigger, and manage processes for IT and business systems, enabling users to automate these processes so that they run unattended and without the need for human intervention. 
In this article, we're excited to share the 11 Best Workload Automation Software solutions that will help you automate almost any manual task. 
Ready to dive in? Let's get started. 
What is Workload Automation?
Workload automation refers to the automation of manual tasks across a range of IT functions. Workload automation evolved from batch processing tools and applies event automation to trigger unattended tasks. This greatly reduces the need for human intervention in day-to-day IT operations, allowing IT professionals to spend more time on higher-value projects. 
Workload automation tools can be used to move data and information between disparate systems, manage compute resources, compile reports, manipulate data, and much more. Workload automation can be used on-premises, in the cloud, or in hybrid environments. 
Overall, businesses that use workload automation solutions are able to reduce errors, improve efficiency, and increase productivity by redirecting key resources to the development of innovative solutions that help them to stay ahead of the competition. 
Don't miss: Workload Automation vs Workflow Automation
Why Workload Automation?
Businesses rely on digital systems for day-to-day operations and are increasingly reliant on the smooth, consistent transfer of data. This requires too much work for most IT teams to manage manually. Instead, many businesses rely on workload automation to handle complex digital environments that span disparate systems and even geographic locations. 
The biggest benefits of workload automation includes the ability to streamline operations and to achieve more without increasing operational costs. Workload automation can help make processes more efficient, completing tasks in less time without waiting for manual hand-offs, and by optimizing processes to prevent delays and bottlenecks. 
Workload automation has enabled many companies to effectively manage and control processes across the organization. With the right workload automation system, IT teams can orchestrate processes from accounting, customer service, distribution, human resources and more, making these processes easier to monitor and manage by providing a single point of control. 
Workload automation platforms are very useful for businesses that rely on complex IT environments or need to manage data and dependencies across departments and systems. Workload automation can help simplify complex, end-to-end processes by integrating data movements and passing dependencies downstream, while simultaneously managing the compute resources needed to complete these tasks. 
Types of Workload Automation Tools
There are three types of workload automation (WLA) tools: 
#1. Scheduling Tools
The essential components of these WLA tools focus on job scheduling. These are used to automate and schedule simple processes such as batch processes, decreasing the manual intervention needed for workloads. However, these scheduling tools are frequently limited in cutting-edge capabilities such as event-driven automation and machine learning. 
Market-leading WLA solutions are platform-agnostic and can be deployed in most environments. They often include intuitive GUIs that include wizards to guide users through use cases. By comparison, basic scheduling tools are often platform-native, offering limited use cases and capabilities. Because of this, traditional scheduling tools are often compensated with custom scripts or additional tools, which adds to the environment's complexity and makes maintenance more difficult and time-consuming.  
Benefits: Lower-cost (some of the time free), adequate for fundamental scheduling needs. 
Cons: Frequently needs custom scripting for required capabilities, or additional tools to meet needs.
Examples:  Windows Task Scheduler, Linux Cron, Puppet, and so on. 
#2. Point WLA Tools
Point WLA Tools are designed for specific systems, environments or use cases. They are more effective than traditional job scheduling tools and, in some cases, support low-code job development. However, the leading benefit of WLA is that it centralizes control over a variety of tasks, which isn't what you will get with a point solution. 
Point WLA solutions often have few opportunities to integrate with platforms and technologies from other vendors. Users can write custom scripts, but these are brittle and error-prone, making them unsuitable for integrating enterprise applications. Ultimately, point WLA solutions lead to siloed automation efforts, with IT and business users relying on multiple automation solutions for different use cases and systems. This siloed approach can make it more difficult to integrate new tools, create new processes, and troubleshoot when errors occur. 
Benefits: Can be the most effective automation and scheduling tool for a particular application or use case, often packaged with a parent application.
Cons: Limited integration with external applications or platforms, not designed for end-to-end processes or visibility. 
Examples: SQL Server Agent, Informatica PMCMD, AWS Scheduler. 
#3. Universal WLA Tools
Universal WLA solutions are designed for any use case and for any platform, system or technology. These tools are useful for automating almost any digital task and can work across multiple applications, operating systems and tech stacks. 
Universal WLA solutions often provide the most capabilities and features, including granular scheduling options, event-based automation and more.These tools can include dozens of direct integrations with other vendors and platforms, plus APIs for connecting to virtually any application or system. Universal WLA tools are designed to support end-to-end processes, including compute resources. This helps IT teams rapidly meet business demands by providing a single platform to integrate, automate and iterate virtually any digital process. 
Benefits: Central management for the entire process lifecycle, enabling deeper control and more innovation, while lowering barriers to entry. 
Cons: Can have a steeper learning curve for advanced use cases 
Examples: ActiveBatch Workload Automation, IBM Tivoli, and JAMS Scheduler.
List of Workload Automation Tools
The main details of each tool are listed below, but if you're in a hurry, here's a quick list of the best Workload Automation Software. 
#1. Redwood RunMyJobs

Redwood RunMyJobs is a software-as-a-service (SaaS) based workload automation and job scheduling solution. It lets your staff free from all repetitive manual tasks and allows you to automate anything. It can easily automate processes on different types of environments including on-premise, cloud, and hybrid environments.
Features:
Redwood RunMyJobs allows you to securely automate processes across on-premises, cloud and hybrid environments

.

 

With its easy-to-use API wizards, you can instantly incorporate REST or SOAP web services within minutes.

 

You can oragnize and deal your data pipelines to Hadoop, Redshift, Snowflake and many more.

Easily & securely move, copy and manage file transers from anywhere to anywhere with fully-integrated MFT capabilities.

It orchestrates across ERPs, data warehouses, and automation tools like Robotic Process Automation (RPA)
Verdict: Redwood RunMyJobs comprehensive and easy integration capabilities allow you to automate everything across your IT operations easier and faster.
Pricing: Contact the Redwood team to get your personalized, no-obligation price quote. You can also ask for a free trial.
#2. ActiveBatch

Workload Automation

ActiveBatch is an extensible, reliable workload automation tool that can be deployed on-premises, in cloud or in hybrid-cloud environments. You can automate, monitor and manage end-to-end workflows under a single pane of glass, giving you centralized control. Integrate and orchestrate virtually anything digital. Accelerate development of new processes, simplify operations and meet business needs in half the time. 
ActiveBatch provides hundreds of prebuilt integrations to support major vendors, plus universal connectors and a Super REST API Adapter that makes it possible to integrate almost any application or technology on the market. This enables users to manage a variety of use cases from a single location, including IT automation, business process automation, data warehousing/ETL, managed file transfers, script lifecycle management, and much more. 
ActiveBatch also provides self-service so business users and help desk teams can trigger key processes without giving IT more work to do. Plus, users have access to a full, out-of-the-box suite of features designed for developers, operators and administrators, without having to pay for add-ons. 
Features:
Verdict: ActiveBatch Workload Automation is a customizable solution designed for change, making it easy to integrate any technology through its Jobs Library and Service Library. ActiveBatch is a feature-rich platform great for enterprises with complex automation needs.
Pricing: Contact them for a quote. They also offer a free, 30-day trial with demos based on your specific use cases.
#3. IBM Workload Automation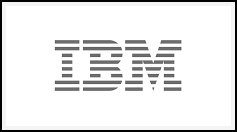 IBM Workload Automation is an all-in-one solution for batch and real-time workload management, available for distributed mainframes or hosted in the cloud. It optimizes and automates complex workloads for greater IT efficiency in the business. 
IBM Workload Automation helps businesses execute business strategies and provides a highly scalable and robust solution that allows you to make the most of your data resources. This ensures that your company continues to enjoy a competitive advantage in today's market. 
Features:
It provides a powerful and intuitive dashboard.
You can organize jobs and job streams in a hierarchical folder structure.
You can improve decision-making by using predictive analytics and centralized management.
It integrates with the DevOps toolchain for business and infrastructure agility.
Verdict: It simplifies the user experience by customizing workload dashboards and providing precise governance to application developers and operators with dedicated interfaces for each. IBM Workload Automation can help your organization reduce unnecessary cost-trading while maximizing productivity. It provides businesses with the ability to quickly leverage their existing data resources, increasing overall return on investment (ROI) and reducing expenses.
Pricing: Contact them for a quote. They also offer a 30-days free trial.
#4. Control-M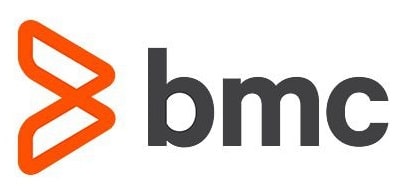 Control-M Workload Automation is a software application that manages and optimizes the workflow of multiple factories, departments, and locations. With this software, you can simplify application and data workflow orchestration. It makes it easy to build, manage, define, and monitor production workflows, ensuring visibility, reliability, and improve SLAs.
The technology has enabled companies to reduce manual labor costs by automating a range of business processes across the entire manufacturing and logistics process. In addition to reducing labor costs, Control-M software solutions also improve productivity and efficiency throughout the operations of the organization.
Features:
It supports Hybrid and Multi-Cloud environments.
You can scale Dev and Ops collaboration with a Jobs-as-Code approach.
It offers proactive SLA management with intelligent predictive analytics.
This software also delivers data-driven outcomes faster, managing big data workflows in a scalable way.
Verdict: Control-M is often used as an integrated system with large or medium-scale businesses. Large companies with an extensive network of warehouses can also greatly benefit from this software since it has advanced operational capabilities.
Pricing: Contact them for a quote.
#5. Broadcom AutoSys Workload Automation

AutoSys Workload Automation by Broadcom increases visibility and maximizes the control of complex workloads across platforms, ERP systems, and the cloud. It also reduces the cost and complexity of managing imperative business processes, ensuring continuous and reliable service delivery.
It offers various features like extreme scalability, multiple-platform scheduling, extensive application support, fault tolerance & recovery, self-service, security and compliance, and workload automation agents.
Features:
The interface has simple and user-friendly features to make it easy for you to work.
It enhanced business responsiveness through dynamic workload placement across virtualized and cloud environments.
You can integrate this tool with major business applications in order to manage the business with reliability, flexibility, and in sync with enterprise workflows.
Verdict: It is a great software for improving visibility and control of business operations. This not only lowers the expenses incurred but also improves the productivity of the employees. It also helps in achieving increased efficiency by reducing various manual processes by automating the entire process from start to finish.
Pricing: Contact them for a quote.
#6. Jam Scheduler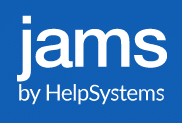 It is an enterprise workload automation solution that manages and runs workflow to support critical business processes.
It was developed to offer a simple yet powerful solution to common scheduling problems faced by enterprises. The basic aim is to eliminate the user's need to manually enter the hours of work. It saves time and money, reduces risk, helps meet compliance requirements, and maximizes the value of applications.
Features:
It supports on-premise, cloud, and hybrid environments for automating the batch process.
It is reliable and robust, with alerting when a workflow fails for quick remediation.
This software provides a single set of tools that can be applied to every job.
With JAMS, you can automate scripts, ERP processes, ETL, file transfers, and business intelligence.
Verdict: Its centralized solution can be used for all necessary IT processes such as scheduling batch processes and orchestrating multistep, multi-platform workflows. You can also enhance the visibility of the business process with this software.
Pricing: Contact them for a quote. They also offer a free trial.
#7. Automate.io

Automate.io is a powerful software to integrate your cloud application easily. You can create complex workflows spanning multiple apps in minutes.
With this application, you can create simple one-to-one automation workflows or sync data between two apps.
Features:
It automates marketing, sales, and business processes.
Automate.io has a simple and intuitive interface with drag-and-drop data mapping in minutes.
Use its powerful tools to format your data, add conditional logic or time delay in your workflows.
It provides connectors for all leading cloud / SaaS applications available.
Verdict: This software is an ideal choice for organizations of all sizes. All the necessary and popular apps required for CRM, E-Commerce, Payments, Help, Web forms, Collaboration, etc., are supported by Automate.io.
Pricing:
Free – $0 per month for 300 actions
Personal – $9.99 per month for 600 actions
Professional – $19 per month for 2000 actions
Startup – $39 per month for 10,000 actions
Growth – $79 per month for 30,000 actions
Business – $159 per month for 100,000 actions
#8. Stonebranch

Stonebranch is a real-time hybrid IT automation tool that provides functionalities for automating, managing, and tracking complex processes. It also provides support to various business processes and workflows. Stonebranch Workforce automation eliminates all the tedious work and activities that your employees have been doing all these years without your knowing it.
For small and medium-sized companies, Stonebranch can be really useful for automating their workforce. By using this software program, you can easily free up a lot of time for other things. You no longer have to worry about finishing work that is already done by some employees. This will help you improve the overall productivity of your company because it can prevent you from hiring new employees just to finish some already-completed project.
Features:
Its great features include automatic creation of forms, managing your HR department, setting up recurring tasks assignments, and integrating many third-party applications.
It provides fault-tolerant architecture.
You can automate, manage, and orchestrate various IT processes across multiple platforms and business applications in real-time.

Centralized management of end-to-end automation on public, private, and cloud landscapes.

 
Verdict: It will allow you to streamline the processes you need to follow to accomplish your tasks. You can automate the entire business systems, including heterogeneous and hybrid IT environments. It is easy to use and is very beneficial to both employees and the business.
Pricing: Contact them for a quote.
#9. vCloud Director

vCloud Director is backed by VMWare, the company that brings the standard for virtualization used by many companies in their data centers. This software takes VMWare one step further and provides a platform familiar to companies to extend their infrastructure to the cloud with less configuration. It is a complete cloud infrastructure solution that simplifies IT operations as well as delivers the best SLAs for all applications. 
Pricing: Contact them for a quote.
#10. Activeeon ProActive

ProActive by Activeeon is a job scheduling & workload automation tool. It is an open-source software used by enterprises for workload orchestration. A workflow model defines the set of executables and scripts written in any scripting language along with their dependencies, so ProActive can schedule and orchestrate executions while optimizing computational resources. 
It offers a user-friendly scheduling system, error management system, and event-driven execution. 
Features:
It offers controlled 

scalability

 multi, hybrid, private & 

public cloud

, and dynamic scaling on workload.

 

You can create expressive graphical 

workflows

 and 

dependencies

 

Powerful replication system
Variable and file sharing
Check deviations and fetch logs through execution analysis
Verdict: It provides seamless integration, transition to the Cloud, translates existing workflows, and comprehensive Rest API.
Pricing: Contact them for a quote.
#11. Oracle Autonomic Transaction Processing

The database server of Oracle is self-driving, self-securing, and self-repairing. Oracle is a scalable solution that can meet the demands of mission-critical applications. Oracle is a cloud-based service that eliminates the complexity of operating and securing high-performance databases. It supports everything from simple web apps to large applications that are critical for business processes.
The primary focus for an Oracle-based transaction processing system is typically on the back-end of the system. Oracle transactions are generally batch-based, with each transaction sending and receiving data in a serial fashion.
Oracle transactions provide great benefits to both users and application developers. They allow many kinds of transactions to be handled in a variety of ways, greatly improving the efficiency of the whole system. Users can also expect Oracle to support a wide variety of databases, including MDB, OLEDB, MRP, and ODBC.
Features:
It has the capacity to protect from all downtime like planned maintenance and enabling online application schema updates.
Oracle protects users from external malicious attacks.
It configures and tunes databases automatically, even when data and schema change over time.
It auto-repairs hardware and software faults by continuously monitoring and predicting failures.
Verdict: It uses machine learning for automating database management, monitoring, and tuning. With Oracle, you can build scalable, secure, data-driven applications with less coding by using APEX, a low-code development tool built into Autonomous Transaction Processing.
Pricing: Contact them for a quote.
Conclusion
Workload automation tools offer a reliable, secure way to manage and execute tasks throughout the organization. They are capable of handling event-based scheduling and resource management across complex applications, databases, and architectures, both physical and virtual. 
These are some of the best workload automation tools available in the market that your company can use to make your business processes simple. 
Redwood RunMyJobs, ActiveBatch Workload Automation, IBM Workload Automation, Control-M, and JAMS are some of the top Workload Automation tools mentioned in our list. 
Related posts: