Best Globalscape Alternatives (Free and Paid) for 2022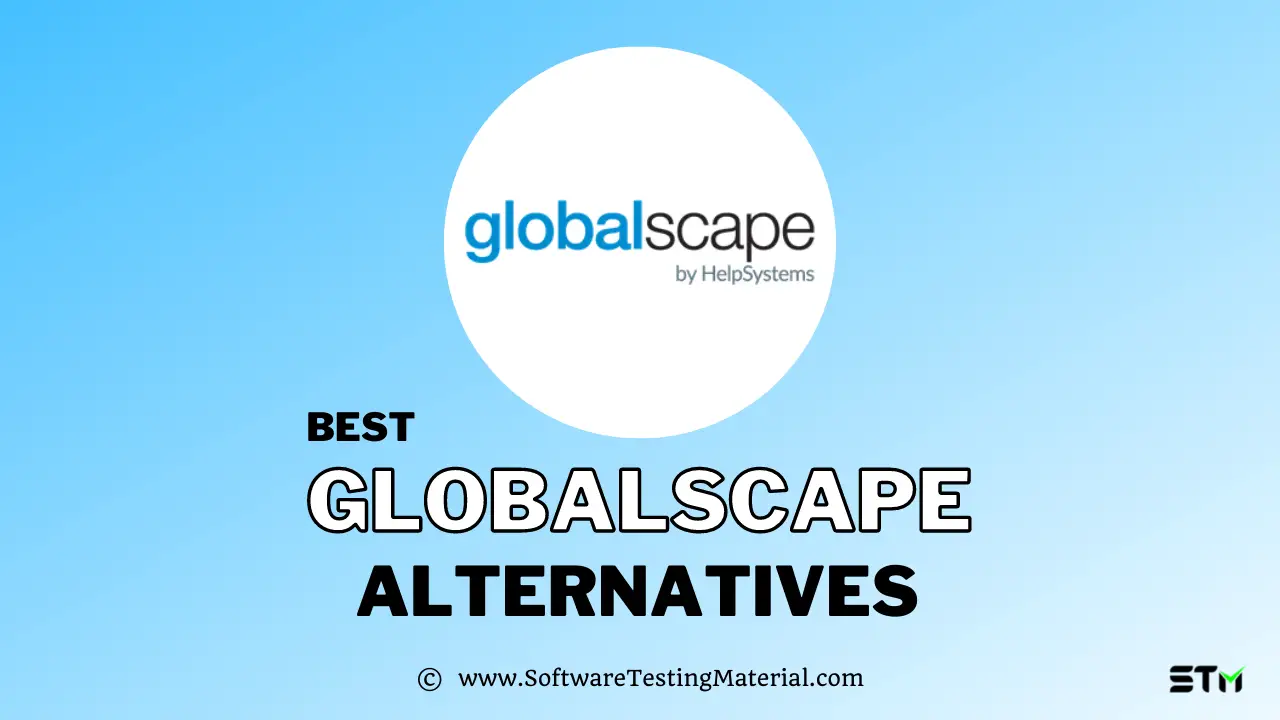 Are you looking for alternatives to Globalscape MFT?
Here you'll find a review and comparison of the best Globalscape competitors, as well as features and pricing to help you choose the best Globalscape Alternatives for your business.
These Alternatives to Globalscape help you transfer your files securely.
Globalscape MFT Alternatives
Globalscape EFT is one of the leading managed software solutions available in the market. It allows users to securely transfer, integrate, and transform information between employees, systems, and applications. Globalscape EFT is an extremely trusted solution for organizations using Windows worldwide to transfer their critical files on a regular basis.
It supports data migrations in cloud with the help of its hybrid and 100% cloud-based options. Additionally, it also improves product performance, streamlines FTP network architecture, enhances user experience, and offers a smoother integration with existing platforms.
Features:
It simplifies ever-evolving compliance requirements, eases the cloud migration process, and supplies much-needed controls for GDPR, PIPEDA, and CCPA regulations. 
It features two-factor authentication and data encryption at rest & in transit.
Globalscape offers functionalities for automating the exchange of data among employees in an organization and systems.
It allows a modular approach to building a file transfer solution customized to your needs with EFT's powerful suite of user-friendly tools for automation, collaboration, and analysis. 
Verdict: This tool provides secure enterprise data exchange solutions to help businesses with automating the movement and integration of data.  Globalscape's automation capabilities set it apart from other MFT software available on the market. Some companies have seen seven times return on their investment from choosing EFT.
Pros:
It offers visibility on the movement of data.
It is easy to read, understand and implement with a lot of knowledge base documents provided.
It can configure files to adhere to third-party application requirements.
Ability to call PowerShell scripts or Advanced Workflows to format the data in the files.
Cons:
It needs intensive support and knowledge base requirements for High Availability installation.
It lacks AD integration for admin access.
Pro Tip: Managed File Transfer (MFT) Software is an important technology and many companies all over the globe are seeking easily administered, reliable software solutions with reporting and analytics, mobile support, deployment options, and scalability. Other important factors to consider when looking for alternatives Globalscape MFT are security and volume of files transfers. Also take a free trial of any software you choose.
List of Globalscape Alternatives And Competitors
The main details of each software are listed below, but if you're in a hurry, here's a quick list of the best alternatives to Globalscape MFT Software.
If you'd like to see our in-depth analysis, keep reading.
#1. JSCAPE MFT Server 
Best for all-in-one file transfer.

JSCAPE is an independent platform MFT server that centralizes all of your file transfer processes into the easy-to-use interface. This tool supports each and every protocol, platform, and deployment. Protocols like AS2, OFTP2, FTP/S, SFTP, SCP, HTTP/S, WebDAV, and AFTP (Accelerated File Transfer Protocol) are supported By JSCAPE.
Features:
Extreme flexibility in file transfer, including job scheduling, directory monitors, and end point variety.
It provides flexible, scalable MFT that meets all your organization's needs with one solution.
Users can share files through any protocol, including AS2, SFTP, FTP/S, HTTP/S, OFTP2, and cloud. 
With JSCAPE, you can skip the time-intensive installation and start using it immediately. 
Verdict: It is one of the best cross-platform MFT solutions that provide consistent file transfer server environments your organization needs without heavy administrative demand. JSCAPE MFT is one of the top Globalscape alternative recommended.
Pricing: 
---
#2. GoAnywhere MFT
Best for security settings and detailed audit trails.

GoAnywhere MFT provides secure managed file transfer that facilitates the data exchange between customers, employees, and trading partners. It offers centralized control, extensive security settings, and detailed audit trails. Additionally, it helps to process files into XML and EDI, CSV, and JSON databases.
Features:
It features an intuitive interface and comprehensive workflow to eliminate the need for programming, custom written scripts, manual processes, or unsecure file transfer.
It supports cloud integrations through out-of-the-box cloud connectors.
It offers secure collaboration features that allow for easy sharing of files.
GoAnywhere MFT offers multiple deployment options like on-premise, Cloud, AWS, Microsoft Azure, and so on. It easily integrates with the external cloud, and web apps enterprises use daily. 
Verdict: GoAnywhere MFT can secure and automate data transfer. It simplifies data movement in all applications and environments. This tool helps in reducing costs, improve the quality of file transfers, and help your organization to comply with security regulations.
Pricing:
---
#3. MOVEit Ipswitch
Best for visibility and control over file transfers.

MOVEit by Ipswitch enables the consolidation of all file transfer activities into a single system to ensure better management control over core business processes. It offers better security, centralized access controls, file encryption, and tracking needed to ensure operational reliability and compliance with SLA and internal governance. 
Features:
MOVEit Automation works with MOVEit Transfer or FTP systems to give advanced workflow automation capabilities without scripting. 
MOVEit features a DMZ proxy server. Its primary function is to make sure all the confidential & sensitive data, authentication, and access data is behind the firewall.
It features DMZ Proxy Gateway that protects confidential data behind the firewall.
It ensures the reliability of every business process as well as safe transfer of sensitive data between partners, employees, clients, and systems.
Verdict: It is one of the leading GlobalScape alternatives and is the trusted SaaS solution used by thousands of companies around the globe to provide complete visibility and control over file transfer activities. 
Pricing: 
---
#4. Axway Amplify
Best for flexible, reliable, safe, and scalable file transfer.

Axway Syncplicity is a flexible, scalable, and secure Managed File Transfer (MFT) system. It offers Individuals, small business, and enterprise editions. It empowers and mobilizes employees to collaborate in real-time with access to content anywhere and anytime. It is one of the best enterprise scale MFT solution. This tool is used today by thousands of companies throughout the globe as part of their core infrastructure, in order to manage their secure business critical file exchanges, inside and outside an organization.
Axway provides self-service capabilities to IT as well as business users, with prepopulated flow templates to make sure consistency and standardized transfers.
Features:
It allows you to reuse MFT templates. This makes it easy to establish business with a new partner.
Users can deploy APIs wherever they want – on-premises, in any cloud, or a hybrid of both – with the same functionality everywhere.
It offers real-time operational intelligence, which will assist you in resolving problems.
It finds and secures APIs across all environments and vendors with a central console that lets you see vulnerabilities and adjust at high speed.
Verdict: Axway MFT offers file transfer flexibility, security, and scalability. Through centralized administration and configuration, you will be able to manage the entire MFT ecosystem. It features real-time operational intelligence that will help you with correcting issues.
Pricing: 
---
#5. Accellion Secure MFT
Best for sharing confidential information in a simple and secure way.

Accellion File Transfer is highly regarded as a first generation secure FTP client solution. It is a platform for secure collaboration of content running in private clouds. Accellion is also one of the best Globalscape alternatives in the market. It uses a single secure file sharing platform with a single set controls, governance policies and user management. The same folders, contents and user permissions are shared by users across all channels. This reduces errors, speeds up responses, and improves business outcomes.
Features:
Accellion offers a graphical operations dashboard for managing, monitoring, and recovering transfers. It offer on-premise, private cloud, hybrid and FedRAMP deployment options.
It provides the security and governance CISOs to protect organizations, mitigate risk, and adhere to compliance such as HIPAA, SOX, GDPR, GLBA, FISMA, and others. 
It maximizes end-to-end security with unique vault-to-vault transfers.
It has the capabilities to automate file scanning to prevent data leaks and breaches with the help of AV, DLP, CDR, and ATP.
This tool firewalls each server, change to most secure settings, shuts off unnecessary ports, removes unnecessary code, and isolates traffic between tiers.
Verdict: With Accellion File Transfer, you can easily meet standards NIST 800-53, PCI-DSS, and ISO 27001. It also protects your system from insider and advanced threats. It empowers employees of a business to work with other people across a variety of secure channels, virtual data rooms (VDR), managed file transfer (MFT), and SFTP.
Pricing:
---
#6. Tibco Managed File Transfer
Best for reducing risk and complexity of file transfer.

TIBCO Managed file transfer provides unique process automation and tight integration with the whole platform. This allows for high performance between systems. This tool supports protocols such as HTTP, HTTPS, TCP/IP, SFTP, and FTP.
Features:
It supports all types of file transfer use cases from a single, centrally managed MFT platform.
It offers a digital dashboard viewpoint for all your file transfers in the entire network. You can access it from anywhere using a standard web browser.
Tibco provides data security and support through the most stringent encryption standards.
All regulations, such as Sarbanes-Oxley, PCI-DSS, Gramm-Leach-Bliley, HIPAA, and so on, safeguard the confidentiality, security, and integrity of data while in transit. 
Verdict: TIBCO MFT offers one-step, end-to-end transactions, with no disjointed hops or time spent in the DMZ where files are exposed to risk. It also gives visibility into how files were processed.
Pricing: 
---
#7. ArcESB
Best for EDI integration and automated file transfers.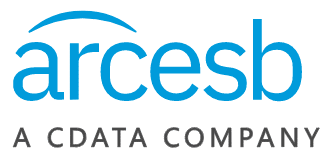 ArcESB, the most trusted B2B solution and Globalscape alternative, is the best for secure managed files transfers (MFT), EDD processing, and back-office integration. It connects enterprise applications like CRMs, ERPs, marketing & accounting software, and relational database systems to automate sophisticated tasks. It also synchronizes across the enterprise, both on-premises or in the cloud.
Features:
It supports file transfer through many B2B messaging protocols, including AS2, AS4, OFTP, SFTP, and more. 
This tool streamlines, secures, and automates data movement. It also provides users the ability to define workflows around incoming and outgoing files. 
ArcESB has an interactive EDI mapping and translation with support for all major EDI standards and protocols, including X12 and EDIFACT. It helps users to exchange files/messages with their clients and translate messages into a readable XML format that is ready for further processing. 
It is also compliant with GDPR, PCI, HIPAA, and other data privacy regulations.
Verdict: ArcESB is a robust managed file transfer solution with a flexible, scalable platform to support millions of file transfers and unlimited partner connections.
Pricing: 
---
#8. Biscom
Best for transferring huge files as well as sharing private workspaces.

Biscom Secure File Transfer is a web-based managed file transfer (MFT) solution. It replaces insecure FTP and emails to send and share files all while being easy enough for end-users to operate without any IT involvement. This software is HIPAA, SOX, FERPA, and GDPR compliant. It also has a mobile app.
Features:
It secures FTP clients on on-premises servers, private cloud, web based software-as-a-service (SaaS) solution that runs in multiple environments. 
It also combines secure email solutions with a capacity for large email attachments and file transfer.
It supports REST API and Microsoft Outlook Add-In for integrations. It can be integrated with Dropbox, Box, and Google OneDrive.
It can share any type of file without any size limit.
Verdict: Biscom is another best Globalscape alternatives that feature multi-factor authentication and for securing email. It provides active users and full transaction reports.
Pricing: 
---
#9. Cleo Integration Platform
Best for end-to-end integration capabilities.

Cleo offers robust data movement and automation capabilities. You can use APIs to create, implement and automate MFT integrations. It allows for real-time visibility, audit trails, and alert notifications.
Features
Cleo MFT software can handle large data volumes.
It includes visibility and audibility functions, such as content filtering.
It connects your trading partners, internal systems, and cloud storage applications.
CIC Private Cloud MFT offers features of encryption, authorization, authentication, and secure access control via LDAP.
Verdict: Cleo MFT is suited for large-scale deployments because of its architecture. It provides unlimited scalability and 100% uptime. It has built-in encryption management and certificate capabilities that allow data to be encrypted at rest and in transit.
Pricing: 
---
#10. SRT Cornerstone
Best for providing high availability and fail-over.

SRT's Enterprise MFT Server Solution offers high availability and fail-over to eliminate downtime. Its advanced automation enhances productivity and security according to industry standards. SRT Cornerstone has been awarded the Cybersecurity Excellence award for secure file transfer solutions for three years running (i.e., 2018, 2019, and 2020)
Features:
It offers a large range of implementation options to secure migration to the cloud.
SRT offers the hybrid option, combining on-premise and cloud MFT solution.
It can easily spin up or turn off additional servers to accommodate peak processing requirements while controlling costs.
It offers features including file sharing, automation, disk encryption, and perimeter security.
Verdict: It offers high availability and failover to eliminate downtime. SRT Cornerstone complies with a variety of security standards including HIPAA, GDPR, FIPS 140-2, and PCI.
Pricing: 
---
#11. Stonebranch
Best for any type of cloud, mainframe, distributed or hybrid environment.

Managed File Transfer (MFT) is the pillar and key service of the Stonebranch. It goes beyond traditional scheduling or FTP transfers. It provides the ability to manage and control processes in real-time across any on-prem, cloud, or hybrid IT environment. It ensures reliable and secure end-to-end file transfers with third-party partners and vendors.
Features:
It utilizes fault-tolerant transfer protocols to avoid failures, restarts, and manual interventions.
It guarantees regulatory compliance with complete audit trails via customizable dashboards.
It transfers files between local file servers, mainframe (Linux, OS), Storage Area Network (SAN), and Cloud network (AWS, Azure storage) securely.
It also enforces organizational IT policies related to performance, risk, audibility, and security.
Verdict: Stonebranch is a solution that automates and manages file transfers from the mainframe to other systems like AWS, Azure. This can save time, money, and manpower. Stonebranch is a holistic Managed File Transfer solution.
Pricing: 
---
Conclusion
Globalscape EFT offers various functionalities that is necessary to businesses, but customer reviews claim that it is pricey.
JSCAPE MFT Server, and MOVEit Ipswitch are the best recommended Globalscape MFT alternatives.
Related posts: