What is Data Loss Prevention (DLP)? Definition, Types & Best Practices
Data Loss Prevention (DLP) is an important security measure for organizations of any size. It helps to protect sensitive and confidential information from accidental or unauthorized access, use, disclosure, modification, or destruction.
As a network security engineer, cyber security analyst, or security architect, you should be aware of DLP to protect your organization's data.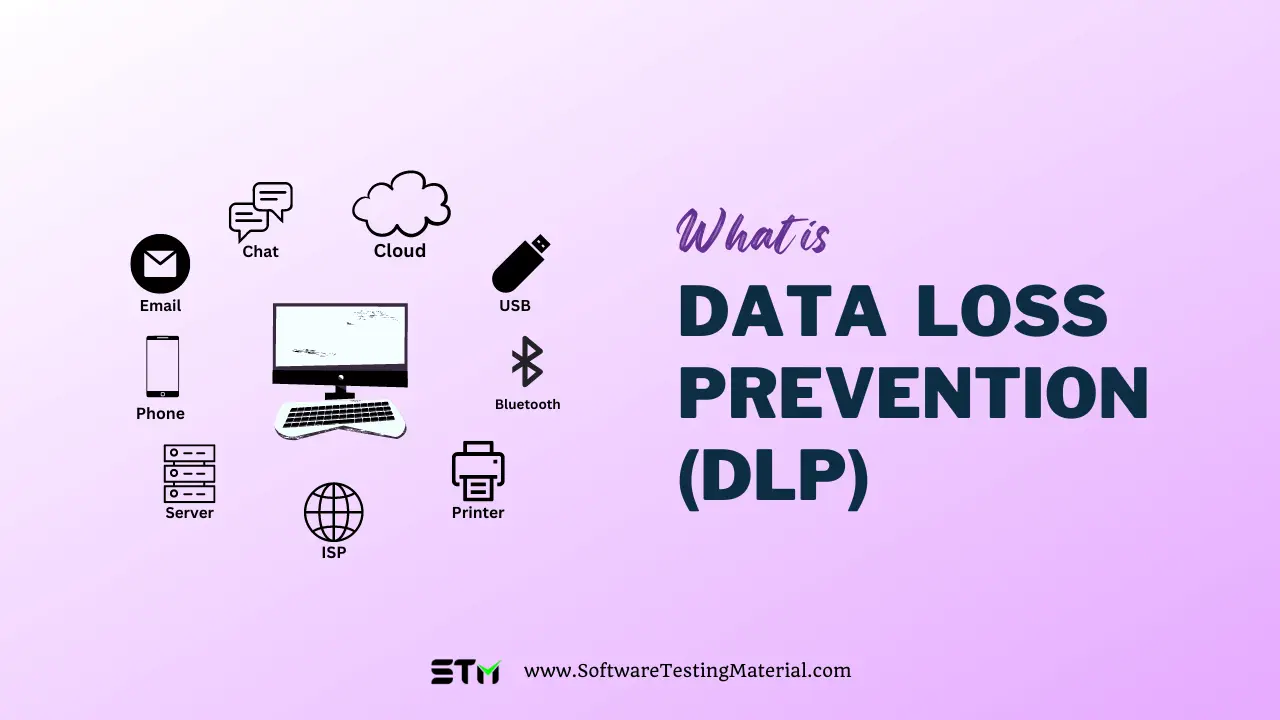 In this blog post, we'll discuss the definition of DLP, the different types available, and some best practices you should consider implementing in your environment to ensure the successful enforcement of your data loss prevention solutions. Keep reading to discover more about how DLP works and how you can protect your valuable company data.
Data Loss Prevention (DLP) Definition
Data loss prevention (DLP) is a method used to detect and prevent data loss, leakage, or misuse of data through breaches, exfiltration, or destruction of confidential data.
DLP solutions typically scan network, cloud traffic, and endpoint devices within an organization to detect any unauthorized sharing or loss of sensitive information.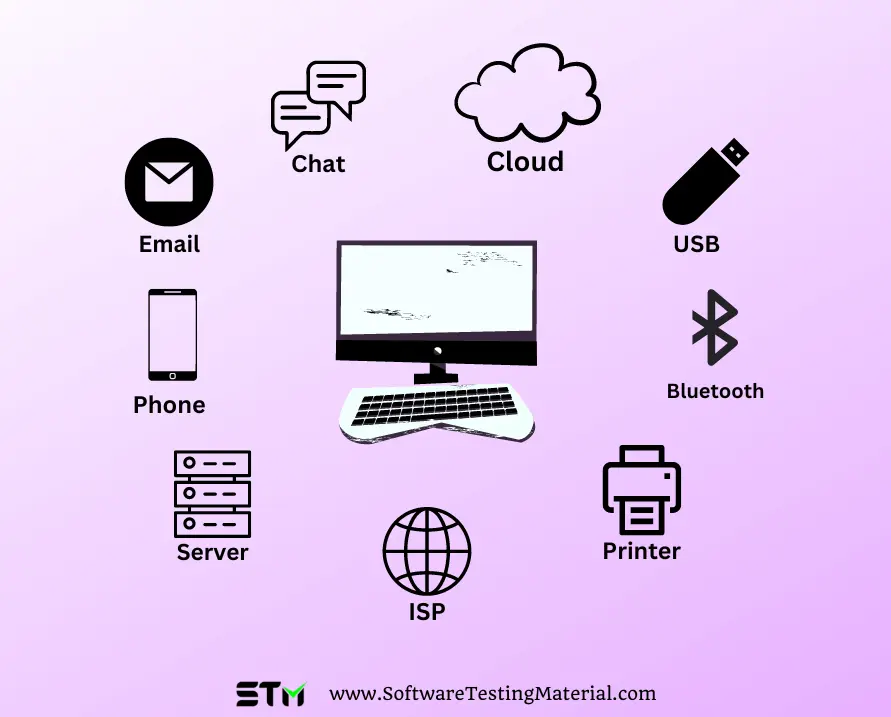 Organizations commonly use DLP to protect their confidential personally identifiable information (PII) and business-critical data, allowing them to stay compliant with industry and data privacy regulations.
A sophisticated DLP system gives the information security team total access to all data, including Data at rest (data storage), Data in use (endpoint actions), and Data in motion (network traffic or cloud traffic).
DLP tool classifies regulated, confidential, and business-critical data and identifies violations of policies defined by organizations or within predefined policies, which is taken care of by regulatory compliance like HIPAA, PCI-DSS, or GDPR.
Categories of DLP Technologies
DLP technologies are broadly classified into two categories namely Enterprise DLP and Integrated DLP.
Enterprise DLP
Enterprise DLP, also known as dedicated DLP, is designed for organizations with complex security needs. These solutions protect data in motion and data in rest, DLP policies based on groups, device control, content, and contextual scanning capabilities based on regular expressions.
They offer advanced features such as integration with SIEM (Security Information and Event Management) systems, advanced reporting capabilities, policy creation and management tools and flexible deployment options.
Enterprise DLP solutions are typically managed centrally by a team of security professionals, allowing for greater visibility and control. They also offer more customization options, making it easier to tailor policies to specific organizational needs and to respond quickly to emerging security threats.
Enterprise DLP solutions are best suitable for big organizations.
Integrated DLP
Integrated DLP solutions, on the other hand, are designed to seamlessly integrate with existing security infrastructure, such as firewalls, IDS/IPS (Intrusion Detection Systems/Intrusion Prevention Systems), and SIEM solutions. These solutions work by identifying and monitoring sensitive data as it moves through the network, allowing security teams to apply policies and take appropriate action when potential data leaks are detected.
Integrated DLP solutions are limited to secure web gateways (SWGs), email encryption products, secure email gateways (SEGs), data classification tools, data discovery tools, enterprise content management (ECM) platforms, and cloud access security brokers (CASBs).
offer a range of benefits, including streamlined management, reduced costs and greater flexibility. By integrating with existing infrastructure, they can also help organizations leverage their existing security investments and reduce the overall complexity of their security environment.
Integrated DLP solutions are best suitable for small and medium sized organziations.
Both Enterprise and Integrated DLP solutions are designed to address the growing threat of data loss and data exfiltration. By providing advanced monitoring, policy creation and enforcement, and reporting capabilities, these solutions help organizations safeguard their sensitive data and protect their IT infrastructure from emerging security threats. Whether deploying an Enterprise or Integrated DLP solution, it is important to choose a solution that is tailored to meet the specific needs of the organization and to work closely with a team of experienced security professionals to ensure the highest level of protection.
What is Data At Rest?
"Data at rest" refers to any information (personal identification data, financial records, employee records, and confidential business information) that exists in a database, file share, or other data storage device and is currently not being accessed or used.
This type of data is particularly vulnerable to attacks from unauthorized individuals, as it remains in storage for extended periods of time.
Protecting data at rest involves implementing various security measures such as access control, data encryption, and data retention policies to help ensure that the data is only accessible by authorized personnel and remains in storage only for the required period.
What is Data In Use?
"Data in use" refers to the data that is actively being processed or interacted with by a user. This includes both structured and unstructured data types, such as documents, images, videos, etc. Data in use can be stored locally on a device or remotely in the cloud.
What is Data In Motion?
"Data in motion" refers to the process of moving data from one place to another. It involves transmitting and receiving data over a network or across multiple systems. In essence, it is the transmission of digital information between two or more sources, usually through communication networks such as the internet. Examples of data in motion include streaming media, web browsing, VoIP, and file transfers.
Types of DLP
#1. Endpoint DLP:
Data residing on the servers, desktops, laptops, mobile phones, virtual desktops, USB storage, and any other device on which data is used, moved, or saved.
#2. Network DLP
Data at rest, in use, or in motion on the organization's network, including the cloud.
#3. Cloud DLP
Data residing on cloud repositories such as Google Drive, Office 365 email, and personal email providers.
#4. DLP at Rest or for Storage
Structured data typically resides in databases or unstructured data usually resides on a server.
Causes of Data Leakes
#1. Exfiltration
Data exfiltration is the unauthorized transfer of sensitive information from a company's network to an external location. This can occur in a variety of ways, including through email, file transfer, or cloud storage services. Data exfiltration can be intentional, as in the case of a malicious insider looking to profit from sensitive information, or accidental, such as an employee unknowingly sending a sensitive document to the wrong recipient.
#2. Insider Threats
Insider threats refer to unauthorized data access or theft perpetrated by an individual who has or had legitimate access to the data or system. These individuals may include current or former employees, contractors, or partners who have been granted access privileges. Insider threats can originate from malicious intent, such as employees stealing sensitive data for personal gain or revenge, or from inadvertent actions, such as unintentional sharing of sensitive information.
#3. Negligence
Negligent data exposure refers to situations where sensitive data is leaked or exposed due to negligence, human error or lack of awareness. This type of data exposure can be unintentional and can occur when employees mishandle data, misconfigure security settings, weak security procedures, use unsecured networks or devices, not applying the Principle of Least Privilege (POLP), or poor cybersecurity training. Negligent data exposure can result in serious consequences, including financial loss, reputational damage and legal liabilities.
How Does DLP Work?
Data Loss Prevention (DLP) works by continuously monitoring information flows, both inbound and outbound, to identify and control potential data leaks. It employs a range of techniques to detect and prevent sensitive data from being unintentionally or intentionally leaked outside of an organization's control.
One of the main techniques used by DLP solutions is content-awareness scanning, where sensitive information is identified and tracked as it moves through a network. This involves analyzing content using customizable policies that contain rules, keywords, regular expressions, and internal functions that match a company's DLP policy. For example, a healthcare organization may have a DLP policy that mandates that Protected Health Information (PHI), also known as Personal Health Information, should not leave the network. When an email containing PHI is detected, the DLP system may automatically block it or send it to a designated administrator for review.
Another common technique used by DLP solutions is fingerprinting, which creates a unique digital signature of sensitive data to be protected. The signature is used to identify the data wherever it appears, even if it has been modified by a user attempting to circumvent security measures. DLP systems can use this fingerprint to track and control the data, including preventing it from being copied or forwarded outside the authorized network.
DLP solutions may also include endpoint agents, which are DLP software components installed on end-user devices like laptops or mobile devices. These agents inspect all data leaving the device and block any data that matches sensitive data fingerprints. This helps prevent accidental data breaches, such as when an employee accidentally emails a sensitive document to the wrong recipient.
Moreover, DLP solutions can prevent sensitive data from being stored on external devices such as USB drives or external hard drives. This is accomplished by setting policies that prevent sensitive data from being copied to external storage devices. Even when a user tries to send the data to an external device, DLP systems can recognize and block the transfer, ensuring that sensitive data stays within the authorized network.
Furthermore, DLP solutions can also generate reports and provide data analytics that helps identify potential threats to sensitive data. DLP solutions can alert security analysts when an incident is detected, and they can investigate and take the appropriate action. This can help organizations stay ahead of potential data threats and make informed decisions about data security policies.
In summary, DLP is a comprehensive security solution that continuously monitors information flows to detect and prevent potential data leaks. It works by identifying sensitive data, monitoring and enforcing data use policies, detecting abnormal data transfers, and providing reports and data analytics to identify potential threats to sensitive data. DLP solutions serve as a powerful tool to protect confidential information, whether it's financial data, intellectual property, or personal employee information from being misused or leaked outside of an organization's control.
Data Loss Prevention Best Practices
#1. Identify and monitor sensitive data
Companies must identify the type of sensitive data they collect, where it is stored, and how employees use it. Data loss prevention software includes predefined profiles for sensitive data while allowing businesses to define new profiles according to their needs.
#2. Implement a cross-platform DLP alternative
Because of to increasing use of Bring Your Own Device (BYOD) and Choose Your Own Device (CYOD) policies, many enterprise networks are no longer running on a single operating system. MacOS and Linux OS should be taken into consideration when choosing DLP software. After all, while macOS and Linux OS might be considered at a reduced risk from an outside attack compared to those using Windows due to their architecture, human error impacts them all equally.
#3. Establish policies and examine them
To restrain the sensitive data identified, DLP tools offer companies a wide array of pre-configured rules and security policies that can be enforced across the corporate community. These may block confidential information like credit card numbers, social security numbers, or other private data from being transferred via possibly unsecured channels like messaging apps, file-sharing, or cloud storage services.
#4. Establish a remote work plan for DLP
It essential for companies to set up a remote work policy that includes endpoint DLP software. It will work outside the company network, whether a device is online or offline, so data is continually protected, no matter where the computer is physically present.
FAQ's DLP
What is Data Loss Prevention Policy?
A data loss prevention policy refers to how companies can share and protect data. This set of policies guide how data can be used in decision-making without exposing it to those who should not have access to it.
What is DLP Alert?
DLP alert systems are designed for detecting various threats and vulnerabilities and for alerting users about them. 
Conclusion
It is clear that organizations must take Data Loss Prevention (DLP) seriously in order to safeguard their data from various threats. There are a variety of DLP solutions available that organizations can utilize, such as Endpoint DLP, Network DLP, Cloud DLP, and DLP for Storage.
With these tools and strategies in place, organizations can be confident in the safety of their private information. With the right implementation of Data Loss Prevention techniques, businesses can succeed in data security and ensure trustworthiness among customers, partners, and regulators. Therefore organizations should consider investing the necessary time and resources that will guarantee a successful implementation of comprehensive data loss prevention systems.
Related posts: