Best TestCollab Alternatives (Free and Paid) for 2023
If you are looking for the best alternatives to TestCollab, then this is the article for you.
Quality assurance is one of the most important aspects of a successful software development process, and testing is at its core. With that said, finding a quality solution to help streamline your quality assurance (QA) tasks can be difficult.
That's why we're here to tell you about some of the best alternatives to TestCollab – ones that offer powerful tools while still being affordable.
In this article, we'll provide an overview of each option as well as explain their features in detail so that you can make the right decision for your team's needs– leading us into today's blog post on the best TestCollab alternatives!
TestCollab is one of the best test management tools in the market that enables testers to organize, prioritize, and manage their tests.
However, since it's not the only option on the market for test management tools. 
In this post, we will explore a comprehensive list of TestCollab alternatives with pricing, features, and comparison.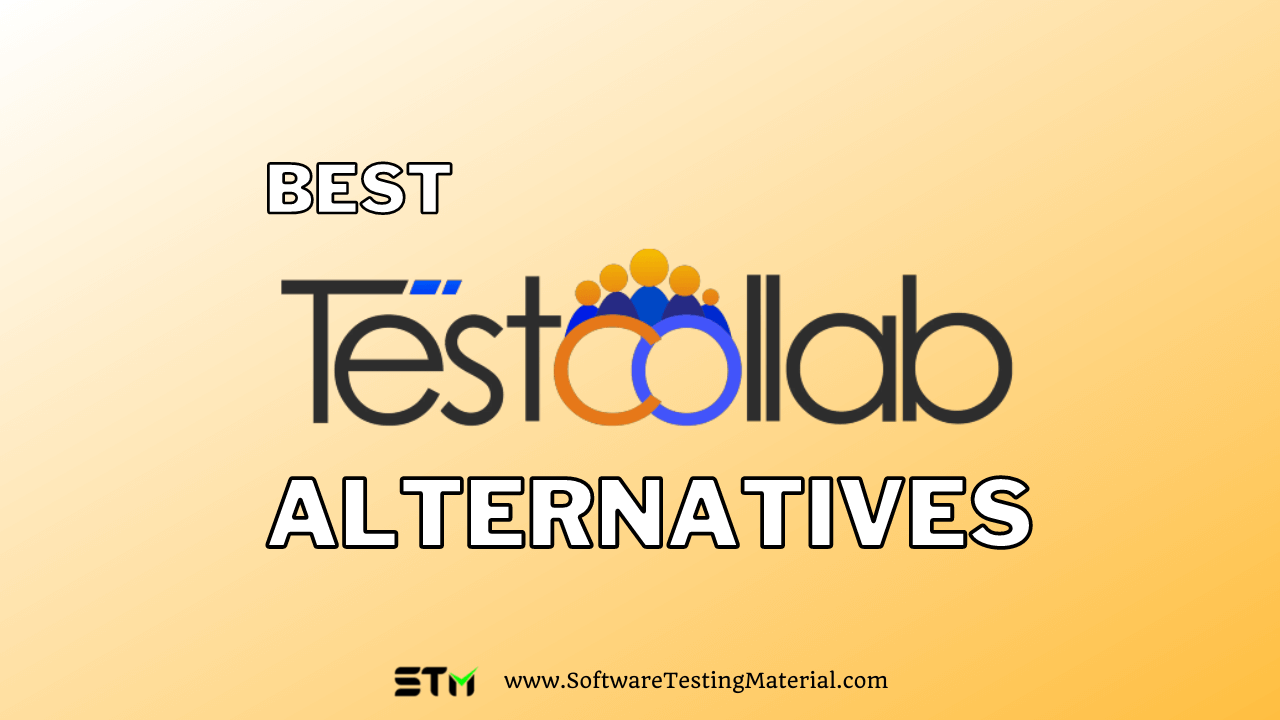 About TestCollab
Best for teams seeking to recycle test cases over a variety of projects.

For an entire decade, Test Collab has continuously evolved to cater to its users and stay on top of industry trends. Their commitment to user convenience is unparalleled; with this in mind, they have created a test case management tool that works for both agile and waterfall models—making it a must-have software solution for any team requiring different types of tests.
Speedily importing data and integrating seamlessly with automation tools and bug trackers are the most adored features of this platform. Test case management offers convenience in quickly adding test cases, filtering effortlessly, along with reusing steps as well as suites & test cases. Managers can also benefit from analytical dashboards & metrics to keep tabs on progress made.
Upholding the highest levels of data security and providing uninterrupted services are top priorities during this architecture design process.
Features:
Empowering both agile and waterfall techniques, this platform enables you to work faster with greater efficiency.
Startups and larger enterprises alike prefer this product, making it the go-to choice for businesses of all sizes.
Utilizing analytical dashboards and measuring test metrics, we can gain the vital insights needed to make informed decisions.
Repeated utilization of test case steps, test cases, and test suites is a highly efficient practice which can expedite the testing process.
This innovative test suite management tool allows your tests to be connected across multiple projects, making it easier than ever before to create and manage successful test suites.
Pricing: 
Free: 14-day trial
Don't miss: How To Choose A Test Management Tools
Comparison TestCollab Competitors
List of Best TestCollab Alternatives And Competitors
Here's a list of the best alternatives to TestCollab Test Management Tool. Keep reading to see our in-depth analysis.
#1. TestLodge
TestLodge provides an effortless test case management tool to help your team stay organized and on track with their requirements, plans, cases and runs – all online! With a simple-to-use interface that simplifies teamwork in one place, you can keep everyone up to date no matter where they are.
Features:
Compatible with over 20 of the biggest issue-tracking platforms, including Bugzilla, GitHub, Jira, FogBugz and Redmine to name a few – integrating has never been easier!
With this feature, you can conveniently design a test plan using its pre-made template or craft your own from the ground up.
User-friendly interface to create a multitude of test cases or import them from an existing spreadsheet.
With the convenience of graphs and dashboards, you can quickly gain insight into your testing progress.
TestLodge can help you enhance the effectiveness of your bug-reporting process by generating comprehensive reports in no time.
#2. qTest
qTest is the perfect solution for project management, bug tracking, and test case management. With it you can track your tests efficiently, organize them in a way that makes sense to you, and confidently report on their progress.
With this, you will gain the full scope of your project's lifecycle, including builds, cycles, suites and beyond.
Features:
Test cases can be modified during the testing process, and these changes are immediately incorporated into test design.
Whether you prefer cloud-based or onsite deployment, this system has got your back.
With it, you can craft structured testing procedures that align with your project's timeline.
Designate and present charts and graphs in a desirable format. You can generate multiple dashboards, each with its own collection of metrics, by utilizing tabs to organize specific projects or teams.
Bring your testing data to life with interactive heat maps that enable you to pinpoint exactly where the application's challenges lie. Immediately drill down for an even deeper understanding of those issues.
To achieve maximum productivity, work with other teams to create test cases.
It smoothly integrates with Agile and DevOps tools to create a seamless workflow.
#3. QACoverage

QACoverage is the ultimate test case management tool, enabling you to manage all of your testing processes and deliver only top-notch quality products free from any bugs or glitches.
Quality Assurance teams are able to effortlessly streamline their workflow with project management solutions, including Test Design, Test Automation, Test Execution, Reporting and Dashboard capabilities, Requirement Management modules and Agile integration.
Features:
Katalon and Cypress access is made easy with seamless integration efforts, making test automation a breeze.
Streamline testing and deployment processes by harnessing the power of Continuous Integration (CI) tools like Jenkins, which can help automate essential functions.
Unveils invaluable analytics and bug reports for enhanced insight.
With this software, you have the ability to craft and classify test cases according to their types, value, etc., allowing for optimized testing processes.
#4. QMetry
Best for DevOps teams

QMetry, a DevOps-ready test management tool, helps enterprise QA teams shift left and improve their software quality. This powerful yet user-friendly tool maximizes the efficiency and accuracy of testing processes for organizations worldwide.
Features:
Transform your testing process into an efficient and streamlined approach with reusability, traceability, and a user-friendly interface. Utilize each test cycle to its fullest potential while achieving optimal effectiveness in the least amount of time possible.
QQBot utilizes artificial intelligence to accelerate your testing process. Not only does it eradicate any redundant test assets, but also encourages reuse, leading to a more effective and efficient workflow overall!
QMetry makes it easy to connect with Selenium, QAF, TestNG, JUnit, Cucumber and HP UFT automation frameworks; plus Jenkins Bamboo Maven Git SVN Bitbucket as well as over 150 open APIs. With this integration you'll quickly automate your test cases for faster development cycles!
Pricing:
Free: 15-day trial
#5. QMetry Test Management For Jira (QTM4J)
Best for meeting your agile testing goals

QMetry is a quality platform that enables Continuous Testing and Agile Teams to develop, manage, and deploy better software faster with confidence. It provides a wide range of testing services including E2E test management, integration with test automation, powerful quality metrics, and analytics.
Features:
It offers cloud and on-premise test management tool for Agile/DevOps teams.
Integrates with tools like Jira, Jenkins, TestNG, Bamboo and many more.
Supports deep Integration with Jira, CI/CD and automation tools.
It saves your time on testing with its cross-project reuse support.
Shareable Test Cases allow you to maximize efficiency and reusability by sharing test cases with other users as needed.
Pricing: Contact Qmetry sales
Free: 30 days trial
FAQ – Alternatives to TestCollab
What are the top alternatives for TestCollab?
#1. TestLodge
#2. qTest
#3. QACoverage
#4. QMetry
#5. QMetry Test Management For Jira (QTM4J)
Conclusion
Test Collab is an excellent tool when it comes to testing, but fortunately, there are many powerful and feature-rich alternatives available today – such as TestRail, PractiTest, ReQtest, Zephyr, QAComplete, Xray and QMetry. All of these platforms have their own strengths and weaknesses that you should be aware of. Based on your project's needs and budget, you can choose the best option for you. Additionally, if you're a fan of Jira specifically, then QMetry Test Management For Jira (QTM4J) is well worth looking into as a good alternative to TestCollab. Whichever test management platform you use – make sure it's the one that best suits your project requirements.
We hope this list has helped you find the right TestCollab alternatives and competitors for yourself! 
What are your thoughts about our list? Any other suggestions that should be included in this post? Let us know in the comments!
Related posts:
Disclaimer

All information contained here is based on publicly available information and is deemed correct but not warranted. Any errors or omissions should be brought to our attention, and prospective customers are encourage to do independent research.