Best Zephyr Alternatives (Free and Paid) for 2023
Are you seeking for best alternative to Zephyr? This article is aimed at you.
Zephyr is a test management tool that support development natively on Jira as well as securely on-premises.
We've compiled a list of Zephyr competitors so you can find the best fit for your project needs.
About Zephyr
Zephyr is a agile test management app that helps you create test cases, record bugs, manage the results and to notify teams about identified defects. Its supports custom dashboards, detailed reports, and in depth analytics data.
Features
It can be used both as on-premises and cloud solutions.
Create dashboards and generate reports and track quality metrics
It integrates with automation tools like Selenium.
It supports all popular CI/CD tools.
Zephyr was built to give you the ability to test at scale while also following the CI/CD process.
Don't miss: How To Choose A Test Management Tools
Comparison Zephyr Competitors
| Tool Name | Free Trial | Basic Plan Pricing | Link |
| --- | --- | --- | --- |
| PractiTest | 14 days | $ 39 /per user /per month | Learn more |
| TestPad | 30 days | $49/month | Learn more |
| Testmo | 21 days | $299/month for 25 users | Learn more |
| QMetry | 15 days | Contact Qmetry sales | Learn more |
| QTM4J | 30 days | Contact Qmetry sales | Learn more |
| TestRail | 14 days | 36 /mo per user or less | Learn more |
| ReQtest | 10 days | $6 – $45 / user | Learn more |
| QACoverage | Contact QACoverage Sales | $99/user per year | Learn more |
List of Best Zephyr Alternatives And Competitors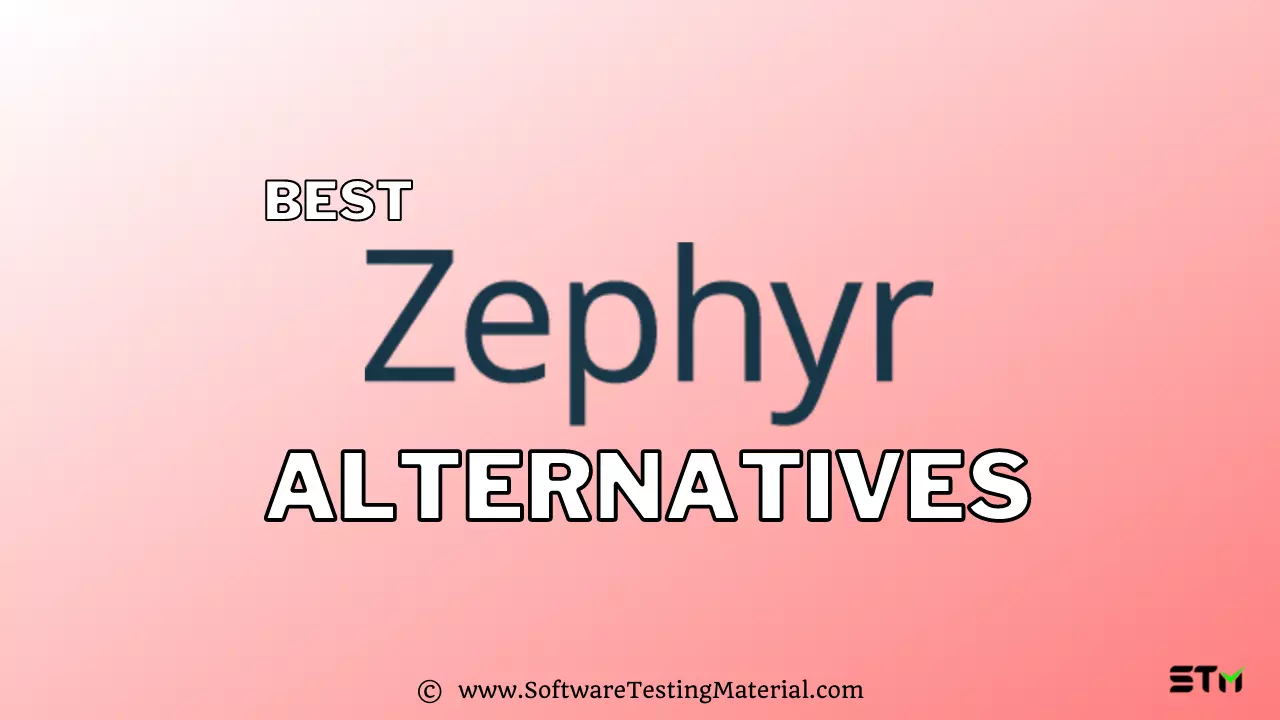 The main details of each software are listed below, but if you're in a hurry, here's a quick list of the best alternatives to Zephyr Test Management Tool.
If you'd like to see our in-depth analysis, keep reading.
#1. PractiTest
Best for automation and manual testing

PractiTest is an end-to-end SaaS test management platform that centralizes all your QA work, processes, teams and tools into one platform to bridge silos, unify communication, and enable one source of truth across your organization.
With PractiTest you can make informed data-driven decisions based on end-to-end visibility provided by customizable reports, real-time dashboards, and dynamic filter views.
Improve team's productivity; reuse testing elements to eliminate repetitive tasks, plan your team's work based on AI-generated insights and enable your team to focus on what really matters.
PractiTest helps you align your testing operation with business goals, and deliver better products faster.
Features:
End-to-End test management platform: Bring your entire QA operation into one shared space. Visualize your data to extract valuable actionable insights. Collaborate with all teams to reach business goals.
Centralized QA hub: Connect teams, bridge silos, unify communication, and enable one source of truth across your organization. Boost your testing productivity, visibility, team collaboration and business alignment.
Full visibility: Get a high-level overview or drilled-down details of your QA process with PractiTest's powerful reports, real-time customizable dashboards and dynamic filter views. Use testing insights to predict potential problems, make data-driven decisions and accelerate work.
Improved productivity: Easily reuse testing elements and filter your data dynamically according to your needs.
Eliminate repetitive work, enable your team to focus on what really matters and improve productivity.
Flexibility: PractiTest has everything you need to work your way: Customizable fields, dashboards and views and integrations with any tool you already work with.
Customize PraciTest to best suit your QA operation regardless of your testing methodology; Waterfall, Agile or DevOps.
Business alignment: Achieve full traceability of all testing assets back to user stories to align your testing operation with business goals. Better allocate testing resources for improved efficiency and faster product delivery.
Pricing:
Professional: $ 39 /per user /per month
Enterprise: $ 49 /per user /per month
Unlimited: Contact Practitest
Free: 14-day trial
Is Practitest better than Zephyr 
The largest difference between Zephyr and PractiTest is that Zephyr for test management exists as a Jira add-on. While this might seem more convenient, this actually creates several issues such as performance downgrade due to increased test processing on hosted servers (PractiTest uses their own servers to eliminate this), and limited reporting options.

PractiTest on the other hand has it's standalone test management solution with a built in integration with all Jira products and runs seamlessly between the two independent (but coordinated) systems. All integrated information can then be included in the generated advanced reports to be shared.
#2. TestPad
Best for someone who is looking for a simple Test Case Management tool for manual & exploratory testing.

Testpad is not your typical test management software. It's more like a spreadsheet than a database of test cases, but it offers similar formatting, team collaboration, and reports to those provided by a spreadsheet. The free-form nature of the test plans may be used on almost any style of testing: from high-level guides for exploratory testing to fully-scripted test case management.
Key features:
Guest testers, invited by email, who don't need a login
Simple enough to use by non-testers; get everyone to help
Keyboard-driven editor with a javascript-powered responsive UI
Drag'n'drop organization of test plans
Add new tests during testing, as you think of new ideas
Lightweight integration with issue trackers, including JIRA
Testpad is pitched at QA pros looking for a more productive approach to testing, and at beginners looking for an upgrade to the annoying mess they're in with spreadsheets.
Pricing:
Essential: $49/mo when billed annually
Team: $99/mo when billed annually
Department: $249/mo when billed annually
Custom: from $15/u/mo annual only, sold in units of 10 users/yr
Free Trial: 30days
#3. Testmo
Best for modern teams looking for unified test management for manual, exploratory and automated tests in one platform.

Testmo is the #1 unified test management tool for modern teams. Manage all your manual test cases, exploratory tests and test automation in one powerful platform.
Designed for testing productivity, Testmo comes with a lightning-fast, scalable and modern interface so teams of all sizes can optimize and scale their testing activities.
Testmo also fully integrates with all the tools testing teams use for a complete testing workflow. It comes with best-in-class Jira, GitHub and GitLab integration plus many more integrations. Also directly submit test automation results from CI pipelines, build systems and dev environments. Any test automation tool and platform supported.
Features:
Unified testing to track all your QA activities in one tool.
Rich test case management, exploratory test sessions & test automation.
Full issue integration with Jira, GitHub, GitLab and many more.
Full integration with any test automation tool, CI pipeline & DevOps tools.
Best-in-class reporting, metrics and real-time charts.
Fully customizable with fields, workflows & test assignments.
Built-in project management, milestones & versions.
Fast, scalable & enterprise-ready for teams of all sizes.
Pricing:
Team: $99/month for 10 users
Business: $299/month for 100 users
Enterprise: $499/month for 100 users
Free: 21-day trial
#4. QMetry
Best for Accelerating Quality for Enterprises Intelligently.

QMetry Test Management is an AI-powered enterprise-grade test management solution that enables agile teams to manage their entire testing life cycle, from test case creation to execution and reporting.
It provides deep integration with popular requirement and defect trackers, numerous automation tools and frameworks, and leading CI/CD platforms to enable continuous testing.
It has powerful advanced reporting and analytics features that enable teams to gain insights into their testing process.
It offers audit, compliance, and customization modules to enable enterprises to manage their testing processes in accordance with compliance regulations.
Features:
Modern User-friendly Interface  
Test Authoring, Test Planning & Test Execution 
Test Coverage and End to End Traceability 
Advanced Custom Reporting and Personalized Dashboards 
Test Case Reusability using Data Parameterization and Shared Test Cases 
Seamless Integration with Automation frameworks, CI/CD Platforms 
By-directional Integration with Jira & Azure DevOps for Requirement & Bug tracking 
esignature Workflow for Regulated Industries 
Exploratory Testing  
Detailed Audit Logs & Compliance  
BDD Support for Requirements and Test cases  
Inbuilt Requirements and Bug tracker  
Cross-project & Confluence Reporting 
API for Integration  
AI/ML Powered Features that enhances Reusability & Predictability 
Multiple Views for Test Executions  
Secure and High Performance 
Pricing: Contact Qmetry sales
Free: 15 days trial
#5. QMetry Test Management For Jira (QTM4J)
Best for Jira alike enterprise grade test management offering superior developer experience to Agile/DevOps teams.

QMetry Test Management for JIRA (QTM4J) is an intuitive, scalable and Enterprise Grade test management app in Jira that allows agile teams to manage their entire software testing lifecycle inside Jira.
QTM4J supports manual, automated, and exploratory testing, as well as provides real-time cross-project reporting and analytics, allowing teams to gain insights into their testing process and make data-driven decisions.
It also integrates with popular automation tools and frameworks and supports top CI/CD platforms for continuous testing.
Features:
Modern User-friendly Interface  
Test Planning, Authoring, Versioning & Execution 
End to End Traceability with Jira Stories and Bugs  
Cross-project Real-time Reporting, Dashboards and Test Coverage 
Seamless Integration with Automation frameworks and CI/CD platforms  
Test Case Reusability using Data Parameterization and Shared Test Cases 
BDD Support for Requirements and Test cases,  
Folder Hierarchy  
API for Integration  
Granular Permissions for Every Operation  
Support Manual, Automation and Exploratory Testing  
Easy Migration
Pricing: Contact Qmetry sales
Free: 30 days trial
#6. TestRail
Best for individual testers to enterprise-sized teams of 100 or more.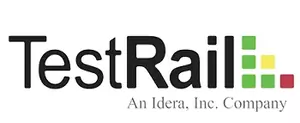 TestRail is a web-based test case management software that aids testers, developers, and other stakeholders in organizing, tracking, and managing your entire testing procedure.
It can be integrated with a variety of bug tracking programs and automation testing tools, such as Jira, Axosoft, GitHub, Azure DevOps (TFS), Trello, Mantis etc.,
Features:
Allows professional documentation that includes test cases and screenshots.
Seamless integration with Jira.
Allows for the generation of reports and comparisons across multiple test runs and configurations.
Built-in integrations, plus an open API to integrate with your CI/CD/DevOps toolchain.
Pricing:
Professional Cloud: $ 36 /mo per user or less
Professional Server: $ 370 /yr per user or less
Enterprise Cloud 1-20 Users: $ 69 /mo per user
Enterprise Server 5 Users: $ 3,335 /year
Free: 14-day trial
#7. ReQtest
Best for teams looking for cloud-based test management tool.

ReQtest is a cloud-based bug tracking solution that helps testers and developers to manage test cases and get real-time updates on various routines in the …
Some of the organizations that trust and utilize ReQtest are Bisnode, Coop, Dustin, Teracom, and Schneider etc.,
Features:
Capture, track, and manage bugs effortlessly.
Charts for displaying bugs in a visual manner
Integrated module to plan & execute test effortlessly
It enables you to plan and prioritize requirements.
Pricing:
Professional: $6 – $45 / user
Enterprise: Contact Reqtest
Free: 10-day trial
#8. QACoverage
Best for testers, developers.

QACoverage is a test case management software that assists you in producing high-quality and bug-free products by managing all of your testing procedures.
It offers project management solutions like Test Design, Test Automation, Test Execution, Reporting and Dashboard, Requirement Management, and Agile modules that streamline the workflow for Quality Assurance teams.
Features:
Integrates seamelessly with test automation frameworks like Katalon and Cypress
Work with Continuous Integration (CI) tools like Jenkins to enhance testing and deployment automation.
Provides crucial analytics and bug reports.
It allows you to group test cases by type, priority, and other criteria.
Pricing:
Test Case Manager: $99/user per year
Application Lifecycle Manager: $199/user per year
Test Case Manager: $299/user
Application Lifecycle Manager: $399/user
Conclusion
In this blog post we've provided you with six of the best zephyr alternative products on the market today in order to help you find your perfect fit! With all these great choices available it's important to take some time before making a decision about what product will work best for your business so be sure not rush into anything too quickly. If any of our top picks don't seem like they would be a good match, let us know in the comment section below.
Related posts:
Disclaimer

All information contained here is based on publicly available information and is deemed correct but not warranted. Any errors or omissions should be brought to our attention, and prospective customers are encourage to do independent research.