Best ReQtest Alternatives (Free and Paid) for 2023
Are you looking for best alternative to ReQtest? This article is for you.
ReQtest offers Requirements Management, Test Management, & Bug Tracking capabilities to manage the scope, quality, & progress of your IT projects. However, since it's not the only option on the market for test management tools. 
We've put up a list of ReQtest competitors so you can pick the best match for your project needs.
About ReQtest
ReQtest is a cloud-based requirements management, test management and bug tracking tool. 
ReQtest is trusted and recommended by industry leaders Teracom, Dustin, Schneider. Scania, Coop, Bisnode etc.,
Features
Bugs can be recorded, tracked, and managed effortlessly.
Charts for displaying bugs in a format that is more appealing to the eye
Built-in filters to identify specific issues.
It allows you to plan and prioritize requirements effectively.
Add images or videos with voice over to your bug reports
Don't miss: How To Choose A Test Management Tools
Comparison ReQtest Competitors
| Tool Name | Free Trial | Basic Plan Pricing | Link |
| --- | --- | --- | --- |
| PractiTest | 14 days | $ 39 /per user /per month | Learn more |
| TestPad | 30 days | $49/month | Learn more |
| TestRail | 14 days | 36 /mo per user or less | Learn more |
| Zephyr | 30 days | Contact Zephyr Sales | Learn more |
| Testuff | Contact Testuff Sales | $27user/month | Learn more |
| SpiraTest | 30 days | $33.33 per concurrent user per month | Learn more |
List of Best ReQtest Alternatives And Competitors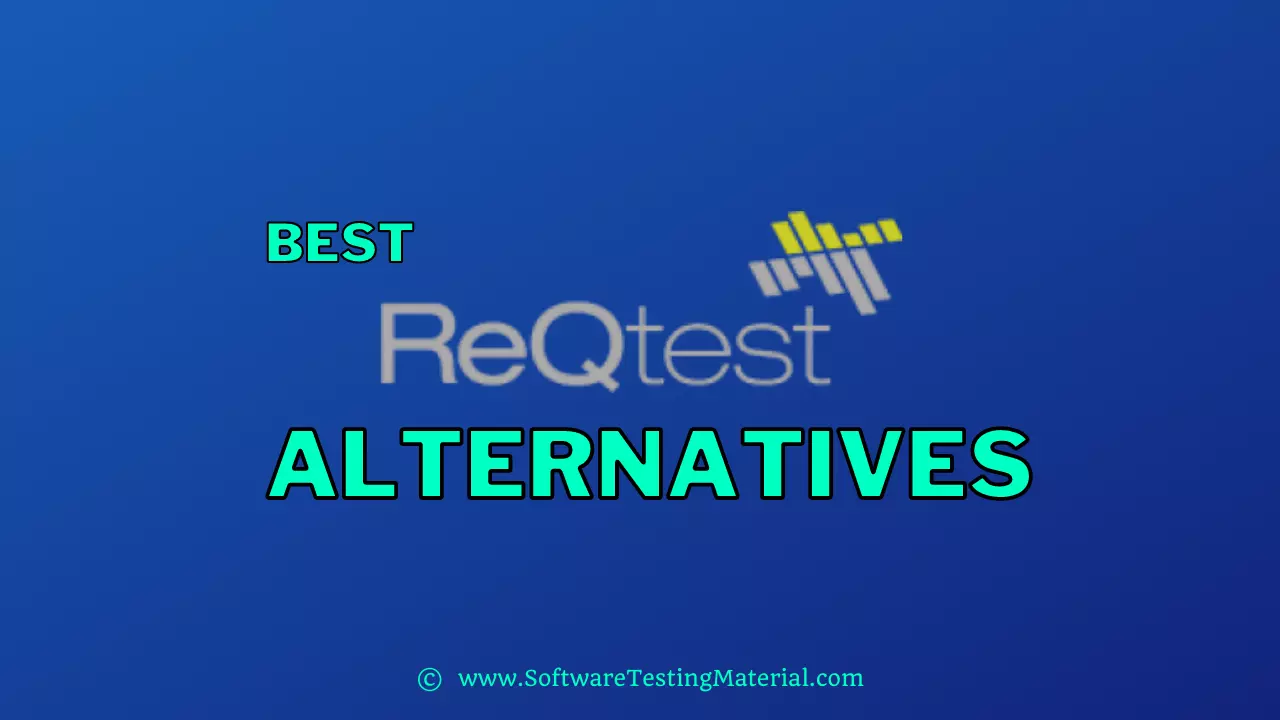 The main details of each software are listed below, but if you're in a hurry, here's a quick list of the best alternatives to ReQtest Test Management Tool.
If you'd like to see our in-depth analysis, keep reading.
#1. PractiTest
Best for all testing approaches, and enables confident software delivery, faster.

PractiTest is a cloud based innovative test management solution where you and your team can manage, control, track, document and optimize your QA efforts in real-time.
Use PractiTest as a centralized hub for your entire application lifecycle management, including manual, exploratory and automation testing, and benefit from:
– Clear visibility of all your testing efforts in one place.
– Increased efficiency using reusable tests
– Reduced time to market and improved ROI
Features:
End-to-end ALM: Requirements, test library, test sets & runs and issues modules, all with inter-entities traceability.
Ability to run, manage, organise and visualize manual, exploratory and automated testing  
Organize your data dynamically using unique hierarchical filters
Time-saving features for faster runs and better ROI – Visualize any data dynamically with dashboards and reports.
Pricing:
Professional: $ 39 /per user /per month
Enterprise: $ 49 /per user /per month
Unlimited: Contact Practitest
Free: 14-day trial
Is Practitest better than ReQtest
There are several points that distinguish PractiTest in comparison with ReqTest.
Starting off, ReqTest don't support ET (Exploratory Testing), whereas this is part of the testing types PractiTest includes alongside manual and automated tests.
ReqTest lacks the efficiency features that PractiTest has when it comes to test parameterization (that increases test reusability) or the ability to edit a test while running it.
As for integrations, unlike PractiTest, ReqTest don't support Azure DevOps integration.
ReqTest's customizable reporting and dashboard is severely lacking in comparison to PractiTest's filter based advanced reports and customizable dashboards.
No customizable dashboards and reports and no reports scheduling
Security wise, ReqTest are not certified with SOC2 nor ISO (which is the case for PractiTest)
Finally, ReqTest does not provide sufficient support, compared to the fast reacting live support PractiTest provides.
#2. TestPad
Best for someone who is looking for a simple Test Case Management tool for manual & exploratory testing.

Testpad is not your typical test management software. It's more like a spreadsheet than a database of test situations, but it differs from one in that it offers consistent formatting, simple team collaboration, and excellent reports that make testing obvious. The free-form nature of the test plans allows them to be used with almost any style: from high-level guides for exploratory testing to fully-scripted test case management.
Key features:
Guest testers, invited by email, who don't need a login
Simple enough to use by non-testers; get everyone to help
Keyboard-driven editor with a javascript-powered responsive UI
Drag'n'drop organization of test plans
Add new tests during testing, as you think of new ideas
Lightweight integration with issue trackers, including JIRA
Testpad is pitched at QA pros looking for a more productive approach to testing, and at beginners looking for an upgrade to the annoying mess they're in with spreadsheets.
Pricing:
Essential: $49/mo when billed annually
Team: $99/mo when billed annually
Department: $249/mo when billed annually
Custom: from $15/u/mo annual only, sold in units of 10 users/yr
Free Trial: 30days
#3. TestRail
Best for individual testers to big-scale teams.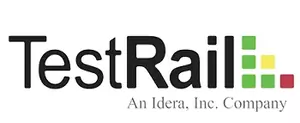 TestRail is the most popular test management tool among Agile testers. It helps teams to manage, track, and organize their entire testing process via a web-based platform.
It can be used along with industry-standard bug tracking software such as Jira, Ranorex Studio, Redmine, Bugzilla, Axosoft, GitHub, Azure DevOps (TFS), Trello, Pivotal Tracker, Rally, GitLab, Assembla
Features:
Test case documentation that includes test steps, actual results, expected results, and screenshots.
It can be integreated seamlessly with Jira.
Create reports and compare test results from multiple test runs and configurations.
Capture the results of manual testing or get real-time feedback from your test automation.
Pricing:
Professional Cloud: $ 36 /mo per user or less
Professional Server: $ 370 /yr per user or less
Enterprise Cloud 1-20 Users: $ 69 /mo per user
Enterprise Server 5 Users: $ 3,335 /year
Free: 14-day trial
#4. Zephyr
Best for agile teams.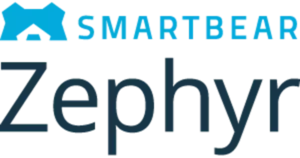 Zephyr is a test case management tool that allows you to write test cases, capture bugs, manage outcomes, and notify teams about discovered flaws. It supports bespoke dashboards, rich reports, and detailed analytics data.
Features:
It's suitable for both on-premises and cloud operation.
Create dashboards and generate reports and track quality metrics
Zephyr was created with the intention of allowing you to do testing at scale while following the CI/CD approach.
It allows you to track your projects in real time, providing you with integrated quality metrics that give you immediate insight into the progress and status of each.
Pricing: Contact Zephyr Sales
Free: 30-day trial
#5. Testuff
Best for start ups to large companies.

Testuff is a web-based test management tool that allows you to simply design, execute, and manage any kind of test. It integrates with a wide range of bug trackers and automation tools.
Features:
Requirement Management.
Test Case Management.
Enables you to attach video to defect reports.
It can be integrated with issue tracking tools such as Jira, Bugzilla, FogBugz, GitHub, Mantis, Trac, Redmine, etc.,
It can be integrated with automation testing tools such as Selenium, UFT, TestComplete, AutoIt, etc.,
Pricing:
Monthly: $27user/month
Yearly: $270user/year
Enterprise: Contact Xray Sales
#6. SpiraTest
Best for test teams to manage the test cases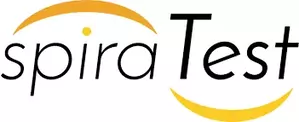 Spiratest, a test management, requirements, and bug tracking solution that enables you to keep track of all your requirements, test cases, releases, and defects in real time. It allows you to manage automated test scripts. It supports Selenium as well as Ranorex and others.
Features:
It includes a web-based document management system with folder organization, documentation taxonomies, meta-tagging, and version control.
It allows you to view real-time test evaluation, coverage, and scheduling.
It can support both automated and manual testing in the same environment.
It includes Selenium, UFT, TestComplete, and Ranorex plugins.
It supports all the modern devices and platforms, including iOS (iPhone, iPad), Android, Linux, MacOS and Windows.
Pricing:
Cloud: $33.33 per concurrent user per month
Download: $653.33 per concurrent user
Free: 30-day trial
Conclusion
We hope this list should help lead you in the right direction as you try out new tools designed with today's testing environment in mind. What do you think? Which ReQtest competitor would work best for your organization? Let us know!
The best ReQtest alternatives are TestPad, Zephyr, and SpiraTest.
Related posts:
Disclaimer

All information contained here is based on publicly available information and is deemed correct but not warranted. Any errors or omissions should be brought to our attention, and prospective customers are encourage to do independent research.