Best TestRail Alternatives (Free and Paid) for 2023
If you are looking for best alternatives to TestRail, then this is the article for you.
TestRail is one of the best test management tools in the market that enables testers to organize, prioritize, and manage their tests. However, since it's not the only option on the market for test management tools. 
In this post, we will explore comprehensive list of TestRail alternatives with pricing, features, and comparison.
About TestRail
TestRail is a web based test case management tool that helps testers, developers, and other stake holders to organize, track and manage your entire testing process.
It can be integrated seamlessly with leading bug tracking tools and automation testing tools such as Jira, Ranorex Studio, Redmine, Bugzilla, Axosoft, GitHub, Azure DevOps (TFS), Trello, Pivotal Tracker, Rally, GitLab, Assembla, Asana, Mantis, Trac, Bitbucket, YouTrack, Visual Studio, Fogbugz, and many more
TestRail is used by thousands of teams around the world. Some of their customer include Adobe, Amazon, Apple, Autodesk, BestBuy, Cisco, Fedex, Fitbit, HP, Intel, Nasa, PayPal, Sony, Salesforce.
Features
Test case documentation with test steps, screenshots, and expected results.
Collaboration betweem teams can be done easily by allowing comments and attachments.
Test cases selection based on filters before starting a test run.
Easily estimate effort and forecast test completion dates.
Create reports on the traceability of your requirements, tests, and defects.
Actionable, buit-in, real-time reports and metrics.
Integratioin with Jira and many other tools.
Create Jira bug reports is easy.
Compatible with Selenium, continuous integration (CI) tools like Jenkins.
Don't miss: How To Choose A Test Management Tools
Comparison TestRail Competitors
| Tool Name | Free Trial | Basic Plan Pricing | Link |
| --- | --- | --- | --- |
| PractiTest | 14 days | $ 39 /per user /per month | Learn more |
| TestPad | 30 days | $49/month | Learn more |
| Klaros Test Management | 30 days | €30 /per user/month. | Learn more |
| Testmo | 21 days | $299/month for 100 users | Learn more |
| ReQtest | 10 days | $6 – $45 / user | Learn more |
| Zephyr | 30 days | Contact Zephyr Sales | Learn more |
| QAComplete | Contact QAComplete Sales | $999 each year per concurrent user | Learn more |
| XRay | 30 days | Contact Xray Sales | Learn more |
List of Best TestRail Alternatives And Competitors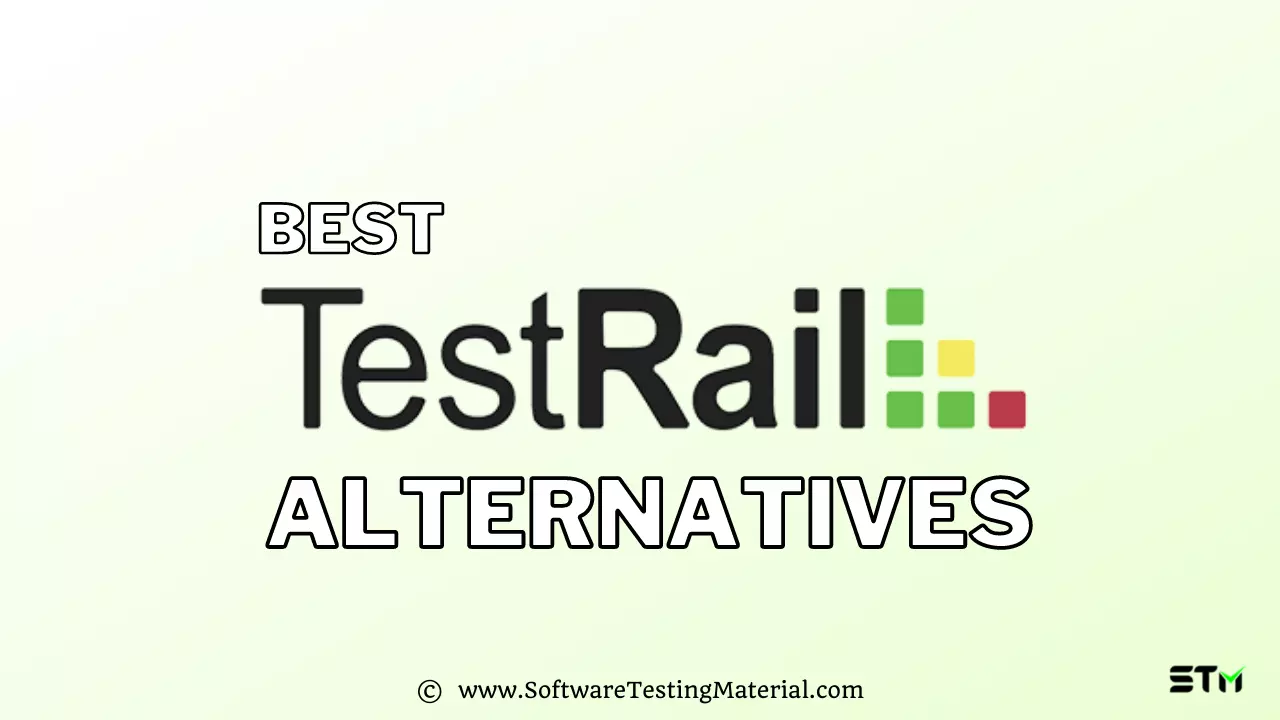 The main details of each software are listed below, but if you're in a hurry, here's a quick list of the best alternatives to TestRail Test Management Tool.
If you'd like to see our in-depth analysis, keep reading.
#1. PractiTest
Best for a wide range of testing techniques and ensures confident software delivery.

PractiTest is an end-to-end SaaS test management platform that centralizes all your QA work, processes, teams and tools into one platform to bridge silos, unify communication, and enable one source of truth across your organization.
With PractiTest you can make informed data-driven decisions based on end-to-end visibility provided by customizable reports, real-time dashboards, and dynamic filter views.
Improve team's productivity; reuse testing elements to eliminate repetitive tasks, plan your team's work based on AI-generated insights and enable your team to focus on what really matters.
PractiTest helps you align your testing operation with business goals, and deliver better products faster.
Don't miss: Detailed review on PractiTest Test Management Tool
Features:
End-to-End test management platform: Bring your entire QA operation into one shared space. Visualize your data to extract valuable actionable insights. Collaborate with all teams to reach business goals.
Centralized QA hub: Connect teams, bridge silos, unify communication, and enable one source of truth across your organization. Boost your testing productivity, visibility, team collaboration and business alignment.
Full visibility: Get a high-level overview or drilled-down details of your QA process with PractiTest's powerful reports, real-time customizable dashboards and dynamic filter views. Use testing insights to predict potential problems, make data-driven decisions and accelerate work.
Improved productivity: Easily reuse testing elements and filter your data dynamically according to your needs.
Eliminate repetitive work, enable your team to focus on what really matters and improve productivity.
Flexibility: PractiTest has everything you need to work your way: Customizable fields, dashboards and views and integrations with any tool you already work with.
Customize PraciTest to best suit your QA operation regardless of your testing methodology; Waterfall, Agile or DevOps.
Business alignment: Achieve full traceability of all testing assets back to user stories to align your testing operation with business goals. Better allocate testing resources for improved efficiency and faster product delivery.
Pricing:
Professional: $ 39 /per user /per month
Enterprise: $ 49 /per user /per month
Unlimited: Contact Practitest
Free: 14-day trial
Is Practitest better than TestRail
The most prominent difference between TestRail and PractiTest is that the former does not have issue management nor requirement management modules – this means no clear traceability within the system. PractiTest is an ALM solution and includes all management modules for requirements, test creation, test cases, issues and reporting.
TestRail does not have parameterization capabilities, which are integrated deeply intp Practitest test cases and runs. Parameterization in PractiTest means increased test reusability and a great saving on time and management.
PractiTest supports external dashboards and gives access to non-testers to the relevant data, TestRail does not have these options.
Support level is very poor and not what you'd expect from an enterprise (as described in this TestRail discussion string here)
#2. TestPad
Best for someone who is looking for a simple Test Case Management tool for manual & exploratory testing.

Testpad is not your typical test management software. It's more like a spreadsheet than a database of test cases, but unlike a spreadsheet, it offers consistent formatting, easy team collaboration, and excellent reports that make it clear how testing is progressing. The free-form nature of the test plans may be utilized on almost any style: from high-level guides for exploratory testing to fully-scripted test case management
Key features:
Guest testers, invited by email, who don't need a login
Simple enough to use by non-testers; get everyone to help
Keyboard-driven editor with a javascript-powered responsive UI
Drag'n'drop organization of test plans
Add new tests during testing, as you think of new ideas
Lightweight integration with issue trackers, including JIRA
Testpad is pitched at QA pros looking for a more productive approach to testing, and at beginners looking for an upgrade to the annoying mess they're in with spreadsheets.
Pricing:
Essential: $49/mo when billed annually
Team: $99/mo when billed annually
Department: $249/mo when billed annually
Custom: from $15/u/mo annual only, sold in units of 10 users/yr
Free Trial: 30days
#3. Klaros Test Management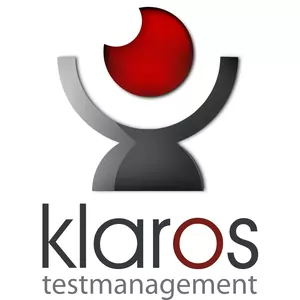 Klaros Test Management is a user-friendly web-based tool for professional test management. The easy-to-use user interface supports test managers and testers in planning, managing, executing and evaluating their test activities.
Iterative and agile methods such as Scrum or Kanban are supported as well as classical development processes such as Waterfall or V-Model.
Klaros Test Management features over 50 interfaces to issue trackers, test automation tools and continuous integration servers. This allows seamless integration into existing IT environments as well as simple and straightforward import and export of data with external tools.
Klaros Test Management provides a powerful and comprehensive reporting system. Many common reports are already predefined and integrated. Individual report requirements, such as custom content and graphical layout, can be implemented by the customer via a straightforward and powerful API.
Klaros Test Management is established in Germany and used worldwide by companies of all sizes and a wide range of industries. Customers appreciate the ease of use and the fast and competent support.
Features:
Test Case Management
Central administration of all test cases
Detailed change tracking for increased traceability
Versioning of test requirements, test cases and test suites.
Manual and automatically executed test cases
Modularization and reuse of test steps for better maintenance
Sharing of test cases across projects; changes are only necessary in a single location
Requirements Management: Requirements can either be created directly in the application or dynamically synchronized with external tools. This allows for accurate test coverage information at any time throughout the whole duration of the project.
Defect Management: During test execution, errors found can be passed directly from Klaros Test Management to a defect management system. Defects and test cases can be tracked and cross-referenced at any time in both systems.
Test Coordination / Test Governance: Test tasks can be conveniently created, assigned and tracked. Duration and results of executed tests are automatically logged. Graphical representations of the test progress and success rates are available at any time.
Test Documentation and Reporting: The configurable dashboard provides a quick overview of the most important reports and statistics. Numerous overview and detail reports are predefined and supplied for detailed analysis. Individual test reports can be implemented according to your own requirements.
LDAP, Active Directory and CAS: User authentication and password management is covered directly in the application or can be handled via an external LDAP, Active Directory, or CAS server.
Docker Integration: Klaros-Testmanagement can also be operated as a container within a docker-based environment.
Tool Integration: Over 50 interfaces with issue trackers (JIRA, GitHub, GitLab, Mantis, Redmine) test automation tools (JUnit, QF-Test, Selenium) and continuous integration servers (Jenkins, Hudson) allow seamless integration into existing development environments and simplify the import and export of data.
Pricing:
Klaros Test Management is available as a free Community Edition or the commercial Enterprise Edition, both as a server installation and as a cloud based solution. The server base price for 3 users starts at 1280,- €, adding 340,- € or less for additional users. Cloud based prices start at 30,- € per user/month.
Comprehensive support and software updates are included for free during the first year. Additional services such as customization and extensions, training, support with data migration, import and export as well as integration with additional tools are offered for completion.
Klaros Test Management is one of the best alternative to TestRail
Supports test planning and governamce
Supports requirements management and tracability
Offers fully customizable reporting
Continuous flow of new features, reliable and stable software updates
Fast, responsive and competent support
#4. Testmo
Best for modern teams looking for unified test management for manual, exploratory and automated tests in one platform.

Testmo is the #1 unified test management tool for modern teams. Manage all your manual test cases, exploratory tests and test automation in one powerful platform.
Designed for testing productivity, Testmo comes with a lightning-fast, scalable and modern interface so teams of all sizes can optimize and scale their testing activities.
Testmo also fully integrates with all the tools testing teams use for a complete testing workflow. It comes with best-in-class Jira, GitHub and GitLab integration plus many more integrations. Also directly submit test automation results from CI pipelines, build systems and dev environments. Any test automation tool and platform supported.
Features:
Unified testing to track all your QA activities in one tool.
Rich test case management, exploratory test sessions & test automation.
Full issue integration with Jira, GitHub, GitLab and many more.
Full integration with any test automation tool, CI pipeline & DevOps tools.
Best-in-class reporting, metrics and real-time charts.
Fully customizable with fields, workflows & test assignments.
Built-in project management, milestones & versions.
Fast, scalable & enterprise-ready for teams of all sizes.
Pricing:
Team: $99/month for 10 users
Business: $299/month for 100 users
Enterprise: $499/month for 100 users
Free: 21-day trial
#5. ReQtest
Best for IT teams looking for a cloud-based test case management tool and requirements management tool

ReQtest offers Requirements Management, Test Management, & Bug Tracking capabilities to manage the scope, quality, & progress of your IT projects.
ReQtest is recommended and trusted by industry leaders Teracom, Dustin, and Schneider. Scania, Coop, Bisnode, etc.,
Features:
End-to-end requirements traceability
To your bug reports, add voiceover graphics or videos.
To highlight items in a sprint or iteration, use colored stickies.
Find project bottlenecks quickly.
Actionable insights with a focus on the test management process
Pricing:
Professional: $6 – $45 / user
Enterprise: Contact Reqtest
Free: 10-day trial
#6. Zephyr
Best for individual, small team, or large team.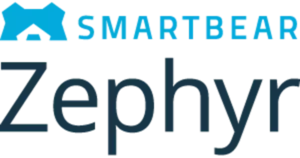 Zephyr is a test case management solution that allows you to create test cases, record and manage bugs, and communicate issues to teams. It enables the creation of customized dashboards, fine reports, and deep analytics data.
Features:
It's available on-premise or in the cloud.
Create dashboards and generate reports and track quality metrics
It connects with automation tools like Selenium.
Zephyr was designed to let you test at scale while still adhering to the CI/CD procedure.
Pricing: Contact Zephyr Sales
Free: 30-day trial
#7. QAComplete
Best for QA teams of all sizes

QAComplete is a test management tool that can help organizations manage their entire testing process more efficiently. It aids teams in producing high-quality software by streamlining testing, release, and requirement tracking across multiple projects.
Features:
It allows you to re-purpose and reuse your testing assests across your testing cycles.
You may adapt the tool to your development approach.
Determine test coverage and verify that all requirements are covered by tests.
Create clear traceability between requirements, test cases, and defects.
Seamless integration with Bugzilla, Jira and other defect tracking tools.
Pricing:
On-Premises: $999 each year per concurrent user
SAAS $599 each year per concurrent user
#8. Xray
Best for all agile teams.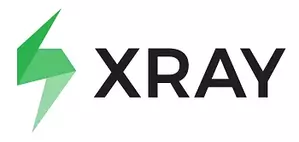 Xray is a test management solution for Jira that helps you to manage, plan, and report your testing process with precision. It works well with Jira.
Xray enhances your agile boards with real-time monitoring of need status and test execution success. It also provides sophisticated reporting that may be exported to Docx, xlsx, or pdf using Xporter. It may be linked with your favorite Continuous Integration tools such as Jenkins and Cucumber.
Features:
You may link your requirements to test cases with this tool.
Provides thorough traceability reports.
Integrates seamlessly with agile processes
Supports your CI/CD pipeline.
Supports leading test automation frameworks like Selenium, Cucumber, etc.,
Pricing: Contact Xray Sales
Free: 30-day trial
FAQ – Alternatives to TestRail
What are some alternatives to TestRail?
Some alternatievs to TestRail are as follows PractiTest, TestPad, Klaros Test Management, ReQtest, Zephyr, QAComplete, Xray.
Is there any free TestRail alternatives?
Some of the free TestRail Open Source alternatives are as follows.
TestRail are TestLink (Free, Open Source), Meeshkan (Free Personal), TestBench CS (Freemium), Qase(Freemium), and Kiwi TCMS (Freemium, Open Source).
Conclusion
We hope this list has helped you find the right TestRail alternatives and competitors for yourself! 
What are your thoughts about our list? Any other suggestions that should be included in this post? Let us know in the comments!
Related posts:
Disclaimer

All information contained here is based on publicly available information and is deemed correct but not warranted. Any errors or omissions should be brought to our attention, and prospective customers are encourage to do independent research.