Best PractiTest Alternatives (Free and Paid) for 2023
Looking for the Practitest alternatives? This is the article for you.
Practitest is a fantastic test management tool that allows testers to manage, prioritize, and organize their tests. However, because it isn't the only option on the market for test management tools.
Let's explore this comprehensive list of alternatives to practitest.
About PractiTest
PractiTest is an end-to-end SaaS test management platform that enables you to manage all your QA efforts in one place. With PractiTest you can visualize your data to extract valuable actionable insights and collaborate with all teams to reach business goals.
Features
End-to-End test management platform: Bring your entire QA operation into one shared space. Visualize your data to extract valuable actionable insights. Collaborate with all teams to reach business goals.
Centralized QA hub: Connect teams, bridge silos, unify communication, and enable one source of truth across your organization. Boost your testing productivity, visibility, team collaboration and business alignment.
Full visibility: Get a high-level overview or drilled-down details of your QA process with PractiTest's powerful reports, real-time customizable dashboards and dynamic filter views. Use testing insights to predict potential problems, make data-driven decisions and accelerate work.
Improved productivity: Easily reuse testing elements and filter your data dynamically according to your needs.
Eliminate repetitive work, enable your team to focus on what really matters and improve productivity.
Flexibility: PractiTest has everything you need to work your way: Customizable fields, dashboards and views and integrations with any tool you already work with.
Customize PractiTest to best suit your QA operation regardless of your testing methodology; Waterfall, Agile or DevOps.
Business alignment: Achieve full traceability of all testing assets back to user stories to align your testing operation with business goals. Better allocate testing resources for improved efficiency and faster product delivery.
Don't miss: How To Choose A Test Management Tools
Comparison of Top PractiTest Competitors
| Tool Name | Free Trial | Basic Plan Pricing | Link |
| --- | --- | --- | --- |
| TestPad | 30 days | $49/month | Learn more |
| TestRail | 14 days | 36 /mo per user or less | Learn more |
| Zephyr | 30 days | Contact Zephyr Sales | Learn more |
| qTest | 14 days | Contact qTest Sales | Learn more |
| QAComplete | Contact QAComplete Sales | $999 each year per concurrent user | Learn more |
| XRay | 30 days | Contact Xray Sales | Learn more |
List of Best PractiTest Alternatives And Competitors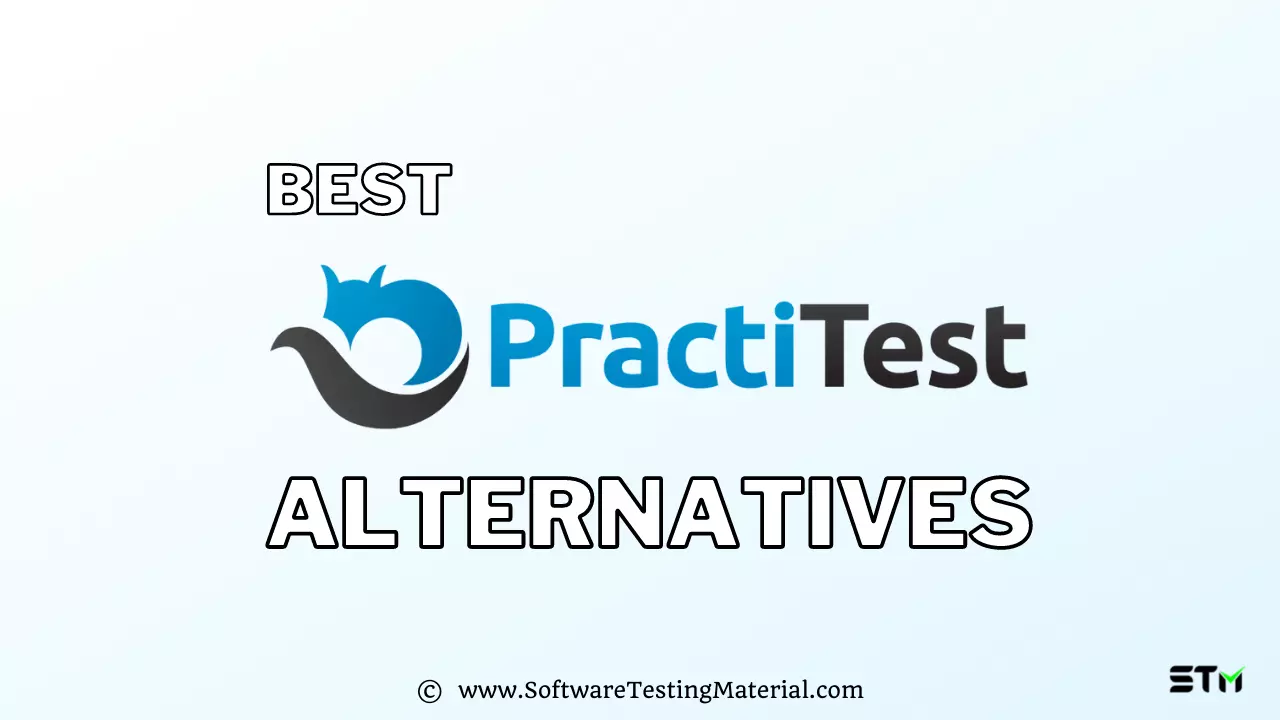 The main details of each software are listed below, but if you're in a hurry, here's a quick list of the best alternatives to PractiTest Test Management Tool.
If you'd like to see our in-depth analysis, keep reading.
#1. TestPad
Best for someone who is looking for a simple Test Case Management tool for manual & exploratory testing.

Testpad is not your typical test management software. It's more like a spreadsheet than a database of test cases, but it has features that make it easier to use than a spreadsheet: consistent formating, simple team collaboration, and good reports that show you how testing is progressing. The free-form nature of the test plans may be employed on almost any style: from high-level guides for exploratory testing to fully-scripted test case management.
Features:
Guest testers, invited by email, who don't need a login
Simple enough to use by non-testers; get everyone to help
Keyboard-driven editor with a javascript-powered responsive UI
Drag'n'drop organization of test plans
Add new tests during testing, as you think of new ideas
Lightweight integration with issue trackers, including JIRA
Testpad is pitched at QA pros looking for a more productive approach to testing, and at beginners looking for an upgrade to the annoying mess they're in with spreadsheets.
Pricing:
Essential: $49/mo when billed annually
Team: $99/mo when billed annually
Department: $249/mo when billed annually
Custom: from $15/u/mo annual only, sold in units of 10 users/yr
Free Trial: 30days
#2. TestRail
Best for teams of all sizes.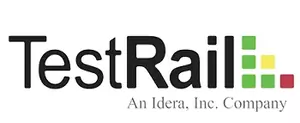 TestRail is a test case management tool that helps us in organizing, tracking and managing our testing process.
It's easy to connect it with popular defect tracking and automation testing tools like Jira, Ranorex Studio, Redmine, Bugzilla, etc.,
Features:
Documnetation with test steps, expected results, and screenshots.
It can be integrated with Jira.
Create reports and compare test findings from multiple test runs and setups.
Produce traceability and coverage reports for requirements, tests, and defects.
Pricing:
TestRail Professional Cloud: $36/Month
TestRail Professional Server: $370/Year
TestRail Enterprise Cloud 1-20 Users: $69/User/Month
TestRail Enterprise Server 5 Users: $3335/Year
Free: 14-day trial
#3. Zephyr
Best for any size team.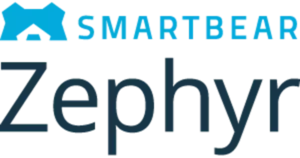 Zephyr is a agile test case management software that lets you create test cases, log bugs, track results, and notify teams about discovered flaws. It also provides custom dashboards, extensive reports, and intricate analytics data.
Features:
This alternative to PractiTest supports both on-premise as well as cloud.
Create dashboards and generate reports and track quality metrics
It connects with automation tools like Selenium.
Zephyr was designed to allow you to test at scale while also adhering to the CI/CD procedure.
Pricing: Contact Zephyr Sales
Free: 30-day trial
#4. qTest
Best for agile teams.

qTest is a test case management software that's used in project management, test management, and bug tracking. It enables us to keep track of, organize, and report tests with confidence.
This shows you the full lifecycle of your project, builds, cycles, suites, and other components.
Features:
It allows you to modify test cases while they're being run, and it reflects the modifications in test design.
Similar to Practitest, it supports cloud-based cloud deployment. It also supports on-premise deployment.
It enables you to schedule and organize your testing activities according to project timelines.
Charts and graphs may be organized and displayed in any manner you choose. Tabs allow you to create numerous dashboards for several projects or teams.
Interactive heat maps that illustrate the contents of your test data to help you quickly identify where problems exist in the software. Then go deeper to discover more information.
For maximum efficiency, share your test cases with other teams.
It integrates with Agile and DevOps tools.
Pricing: Contact qTest Sales
Free: 14-day trial
#5. QAComplete
Best for teams of all sizes

QAComplete is a test and QA management software that aids in the effective management of testing activities. It enables teams to deliver high-quality software by streamlinging test management, release management, and monitoring requirements and defects across multiple projects.
Features:
re-purpose, and recycle testing assets throughout your testing cycles.
You can also customize the tool to suit your development approach.
Determining test coverage and ensuring that all requirements are covered
Traceability needs to be established across requirements, test cases, and defects in order for the requirements validation process to work.
Integrates with test automation tools
Integrates with Jira, Bugzilla and other web based defect tracking tools
Pricing:
On-Premises: $999 each year per concurrent user
SAAS $599 each year per concurrent user
#6. Xray
Best for all agile teams.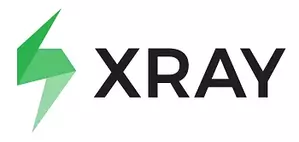 X-ray is a test management tool for Jira that allows you to execute, manage, and report your testing process with accuracy. It works well with JIRA and it is one of the top practitest alternatives.
Xray enables real-time monitoring of need status and test execution success for your agile boards. It also provides sophisticated reporting that may be exported to Docx, xlsx, or pdf using Xporter. It may be integrated with popular Continuous Integration platforms such as Jenkins and Cucumber.
Features:
With this tool, you may link your requirements to test cases.
Traceability information is provided in a comprehensive format.
Agile methods and tools integrate effortlessly with one another.
It allows you to manage your automated and continuous delivery processes.
It's compatible with leading test automation platforms like Selenium and Cucumber.
Pricing: Contact Xray Sales
Free: 30-day trial
Conclusion
We've highlighted some of the best PractiTest alternatives and competitors that may work well for your needs. TestPad is one option worth considering because they offer free trials with no credit card required! Another good choice might be Zephyr, which has an easy-to-use interface. SpiraTest also comes highly recommended by its users who appreciate how flexible it is in terms of pricing options. All these services have their own advantages so take time to compare them against each other before making your final decision.
Related posts:
Disclaimer

All information contained here is based on publicly available information and is deemed correct but not warranted. Any errors or omissions should be brought to our attention, and prospective customers are encourage to do independent research.