Control-M Alternatives & Competitors In 2023
The Control-M application and data workflow orchestration solution helps businesses define, schedule, manage production workflows for many years. However, with the release of alternatives and competitors in the market, it is important to examine the options available to you and make an informed decision about which workload automation solution best meets your needs.
In this blog post, we'll take a look at some of the most promising Control-M alternatives and competitors and how they compare to Control-M.
Introduction To Control-M
Control-M provides a solution to the workflow orchestration of data, and applications over on-premise and as a service. It makes it easier to define, build, schedule, manage, and monitor production workflows. It supports cloud services like AWS Lambda and Azure Logic Apps. It is available for both Android and iOS devices.
This workflow automation solution combines infrastructure, data, and application management into a centralized platform that optimizes SLAs, accelerates application deployment, and more.
Features:
It is compatible with multiple cloud environments and platforms and integrates with CI/CD pipelines. It offers SLA management, intelligent predictive analytics, and big data workflow management.
It provides easy job development with drag-and-drop functionality and is backed up by self-service portals and intelligent analytics.
Control-M offers advanced workflow orchestration capabilities. It can be connected with any application, data source, and critical system. It supports audits, compliance, and governance.
Why Do We Need Alternatives To Control-M
Control-M does not offer intelligent resource optimization or machine load management. It's licensing model doesn't offer many features. You will need to use an add-on, plugin, such as Change Management and database automation.
Therefore, we recommend looking for Control-M alternatives.
Comparison Of The Best Control-M Competitors
| Name | Logo | Deployment | Pricing | Link |
| --- | --- | --- | --- | --- |
| ActiveBatch | | On-premises, Cloud-based & Hybrid. | 30-day free trial available. Contact them for a quote. | Learn more |
| Redwood | | SaaS, On-premises, Cloud-based & Hybrid. | 30-day free trial available. Consumption-based pricing model. | Learn more |
| Tidal Software | | On-premises, Cloud-based & Hybrid. | 30-day free trial available. Contact them for a quote. | Learn more |
| Stonebranch | | On-premise & SaaS based. | Contact them for a quote. | Learn more |
| AutoSys Workload Automation | | Private or public cloud, on-premise, or hybrid environment | Contact them for a quote. | Learn more |
| IBM Workload Automation | | SaaS, private cloud, public cloud, on-premise, | 30-day free trial available. Contact them for a quote. | Learn more |
List of Best Control-M Alternatives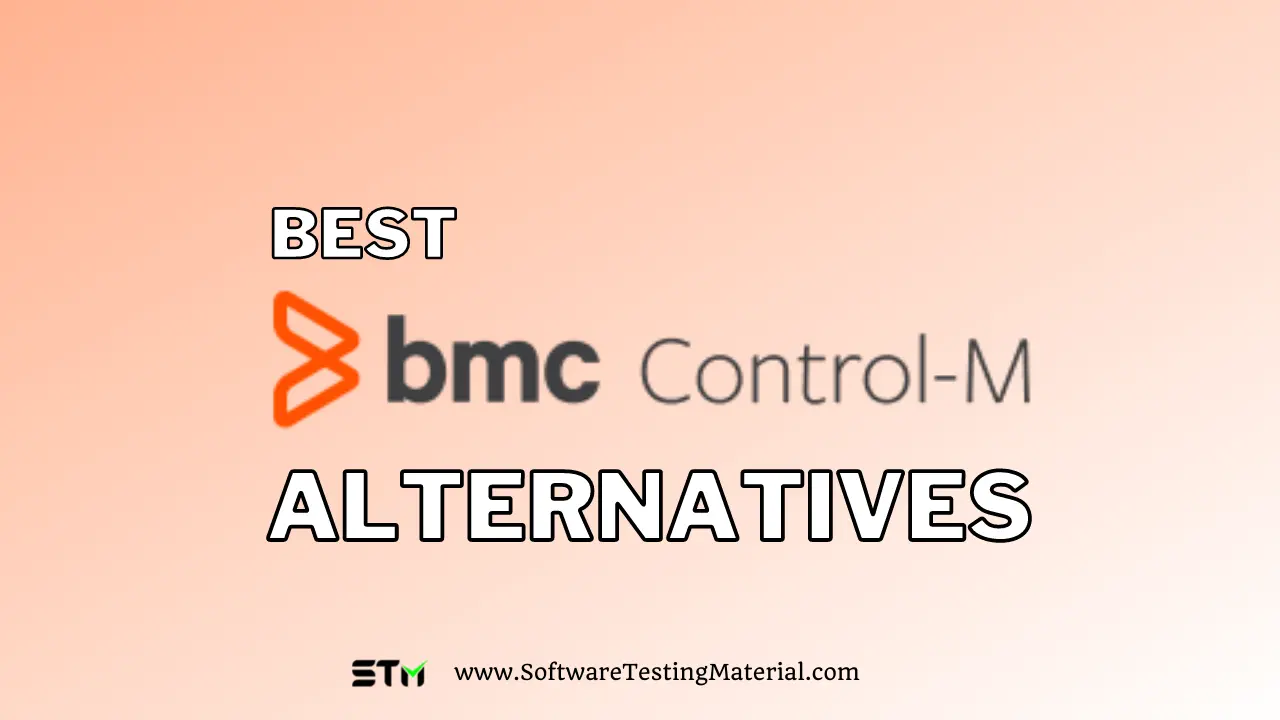 #1. ActiveBatch

ActiveBatch offers a feature-rich workload automation tool. It's a robust platform that provides security, auditing, and compliance as well as high availability of non-cluster failover. ActiveBatch's Mobile Ops app makes it easy for field agents to stay connected with their workflows and processes while on the go.
Features:
It offers a workflow optimizer that will speed up your run times. This will allow you to highlight the most important path and allow for non-dependent steps to be run simultaneously.
ActiveBatch's layered architectural approach helps organizations automate tasks across departments and platforms.
ActiveBatch's key features include its simple graphical user interface in which users can set up processes on different devices and run other operating systems within the same batch.
It offers dynamic resource allocation, which makes use of machine learning models to predict optimal systems.
It can be used to trigger events and schedules.
ActiveBatch offers a low-code GUI and a Job Step Library. This helps businesses automate processes with minimal human intervention.
Pricing: They offer a 30-days trial. Contact ActiveBatch for a quote.
Verdict: ActiveBatch eliminates silos in automation by offering a single, coordinated solution that integrates key platforms, applications, and technologies as well as automation capabilities to support business processes, IT processes, and big data.
#2. Redwood

Redwood is a workload automation and job scheduling solution designed for and delivered via Software-as-a-Service (SaaS). It transforms digital enterprises with its scalability, integration, and support for all modern technologies. Redwood unifies workflows between on-premises, public, hybrid, and private cloud environments.
It bridges the gap between complex processes that use mainframe, distributed, virtual, and cloud resources. Redwood is used by clients to build intelligent process flows that support multiple IT processes, including managed file transfer and hybrid cloud automation. It helps businesses concentrate on innovation and not the daily management of repetitive processes.
Features:
It can automate the IT processes and handle enterprise workloads end-to-end.
It can create multi-step process chains to execute tasks in parallel for faster completion of tasks.
It provides a low-code graphical editor with an extensive library of templates and wizards to help users build processes within minutes.
You can quickly integrate REST and SOAP web services through API wizards.
It provides results of automated processes with reports that allow you to easily export their contents for further analysis.
It offers a wide range of templates, wizards, and reusable objects to scale process automation quickly.
Its multi-tier environments enable independent development, testing, and production with simple promotion between environments.
Pricing: They also offer a free demo. Contact them for a quote.
Verdict: Redwood platform offers better performance and visibility than the Control-M. This tool supports over 25 scripting languages and interfaces such as Python, R, and PowerShell with built-in syntax highlighting and parameter replacement. It also features advanced architecture and provides safe passage to businesses looking for Control-M alternatives through its migration program.
#3. Tidal Workload Automation

Tidal Workload Automation can manage workloads in public, private, hybrid, multi-cloud, and SaaS environments. You can plan and control business processes, applications, and infrastructure using a central and enterprise-wide interface. Users can also manage and control their business processes from anywhere with the mobile app available for iPhone.
Features:
With its job and scheduling capabilities, you can easily map out processes that are reliant on events, deadlines and dependencies.
This system allows for more efficient tracking of essential job statuses and their compliance with Service Level Agreements.
SLA policies can be implemented for any important task. The tool will notify you when there is a risk of not meeting the established SLA requirements.
It provides you with the capability to manage role-based access controls to control what users can view and modify.
Pricing: Contact them for a quote.
Verdict: With the Tidal Workload Automation solution, you can automate any task. It's a flexible solution. It's easy to set up and use. It can be used to plan and run processes based on events, scheduled-based, and dependent-based plans.
#4. Stonebranch

Stonebranch helps organizations of any size scale and complexity scale up or down as needed. In addition to providing scalable IT automation, Stonebranch simplifies complex IT environments with its platform-agnostic, cloud-based architecture. Customers can benefit from a smoother transition to the cloud without sacrificing security, flexibility, or data security. Regardless of size and complexity, Stonebranch makes IT Ops easy to use and enables organizations to realize maximum ROI from their automation initiatives.
The solution provides real-time visibility of the pipeline, as well as proactive alerts and built-in managed file transfer (MFT) capabilities.
Features:
Stonebranch features intelligent event-based scheduling.
It offers functions for large-scale data management.
Stonebranch features container-based workload management and native MFT as well as automated infrastructure.
Stonebranch's Enterprise Job Scheduling Platform will give you central control.
It allows you to manage cross-platform jobs and processes with a single view and real-time scheduling.
Pricing: They also offer a free demo. Contact them for a quote.
Verdict: Stonebranch software is used to automate work and schedule employees. It's easy to use and offers compliance, cost optimization, security, as well as high availability. It features an attractive user interface, customizable left-hand navigation, and modern cloud-inspired services drop-down menu. Moreover, it includes capabilities to enable proactive automation workflows across disparate cloud environments.
#5. AutoSys

AutoSys is a solution for automating complex workloads and gives users greater visibility and control over complex workloads automation. It automates workloads across platforms and ERP systems. It can be fully or partially deployed in the public or private cloud, on-premise, or hybrid environment.
It's the best way to manage, schedule, and monitor all aspects of the workload infrastructure.
Features:
It manages the dependencies between Hadoop jobs and traditional jobs.
Native support is available for SOAP and REST Web Service protocols.
Developers will be able to create queries against Web service automation engines.
It optimizes resource utilization by dynamic workload placement across physical, virtual, or cloud resources.
Pricing: Contact them for a quote.
Verdict: AutoSys provides multi-platform scheduling capabilities and fault tolerance. It helps to manage spikes in processing through dynamic workload placement across physical, virtual, and cloud resources.
#6. IBM Workload Automation

IBM Workload Automation software allows organizations to automate, plan, and control complex system workloads. This allows you to control workflows across multiple platforms and business apps from one place. It makes use of modern technologies to adjust workflow execution based on business needs.
Features:
IBM Z Workload Scheduler uses your company policies as the basis to centrally manage workloads.
With its high-scalable and highly available automation backbone, you can easily plan for hundreds of thousands more jobs.
Embedded predictive analytics to manage SLA compliance
It has the ability to integrate data from any REST API into the application. This gives businesses the power to integrate and automate their processes while simultaneously improving productivity.
AI-powered historical data analysis by Leverage AI allows for anomaly detection in the overall workload and selected jobs.
The Workload Designer is a modeling interface that allows you to design any scheduling object from one place. It provides better contextual help and graphical views.
Pricing: They also offer a 30-days free trial. Contact them for a quote.
Verdict: IBM Workload Automation has been designed to simplify business, operational, and IT workflows. It is also capable of orchestrating event-driven and unattended workloads. Its user-friendly interface provides graphical views and embedded analytics that allow users to make data-driven decisions.
#7. CA Automic Automation

Automic Automation is designed to provide zero-downtime installation of patches and upgrades while enabling IT to focus on core business functions. Its powerful architecture makes it a good choice for deploying business services in multi-cloud environments.
Automic Automation helps enterprises manage complex workloads across diverse platforms. Its flexible architecture supports diverse platforms and applications and is scalable, ensuring minimal downtime and enabling organizations to leverage automation-as-code technology.
Furthermore, it supports self-service and auditing, allowing users to manage workflows and monitor their own activity. It is designed to be easy to use, so it can easily be incorporated into existing business processes.
Features:
CA Automic Automation provides the flexibility, speed, visibility, and scalability you need to adapt to changing technology landscapes.
It centrally manages, automates, and monitors all business processes across cloud, mainframe, and hybrid environments.
Automic Automation offers comprehensive auditing and control over all automated processing and user activities to ensure that processes are in compliance with company regulations.
It has the features of resource abstraction as well as reusable templates.
It helps users to manage infrastructure across different cloud vendors.
It also supports automation as-code and offers self-service, zero downtime upgrades, and scalability.
Pricing: Contact them for a quote.
Verdict: CA Automic Automation platform is a comprehensive automation suite that offers a complete solution for enterprises. It is designed to help IT organizations optimize their software and improve their business processes. It can also manage complex business applications running on hybrid cloud platforms. Furthermore, it can support data flows for Big Data.
#8. JAMS Scheduler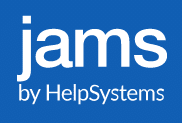 JAMS is an enterprise job scheduling solution and a workload automation solution. It automates IT tasks businesses need to perform on a regular basis. It also provides high levels of certainty. They have one pane of glass that allows them to manage, execute, and monitor batch processes regardless of which platform or server they are running on.
Its intuitive visualization and flexible configuration options allow administrators to manage automation and prevent job conflicts. In addition to this, it can help you manage your company's security and control. It is also compatible with many popular applications, including Microsoft Dynamics CRM.
JAMS Job Scheduler can be used with any operating system, server, or site. The system can access multiple locations, including cloud servers, to complete all steps.
Features:
It offers the best parameter handling in business. Each process can contain up to 255 parameters. JAMS displays "fill-in-the blank" forms when an operator or end-user requests a job. This allows them to get values for job parameters. Many features ensure that the right values are passed on to scheduled jobs.
JAMS Job Scheduling records all processes that occur within your system. This history can be accessed immediately. This history is updated immediately after the completion of processes.
JAMS offers reliable enterprise support to host your Workflow. JAMS supports workflow activities, which allows you to integrate JAMS into your workflow business processes.
Pricing: Contact them for a quote. A free trial of 30 days is also available.
Verdict: JAMS provides powerful automation solutions for workloads. It works across all platforms, apps, APIs, and scripting languages. This software improves batch job reliability and allows native schedulers to combine jobs in powerful sequences.
#9. Activeeon

Activeeon is an open-source workload automation tool that offers workflow solutions and scalability for Big Data, IT, and IoT companies. It offers Capacity Management and Issue Auditing, License Management, Maintenance Scheduling, and License Management.
Activeeon provides user interfaces to create workflows, manage job queues, schedule work, and administer the infrastructure. It gives you a single point for control over your IT and business processes. It includes error management, notification, file handling, connectors, docker support and file handling. It can automate and schedule workloads of any size.
Features:
It allows business users to parallelize and distribute heavy workloads over large infrastructures and take advantage of hybrid and multi-cloud options.
Manage large production environments with thousands of scripts, ETL jobs, and manage them efficiently.
You can also integrate with any environment that uses an open or API-first platform.
It allows you to quickly deploy open-source systems to ML to different infrastructures (locale, hybrid, and multi-cloud).
Pricing: Contact them for a quote.
Verdict: Activeeon enables you to control and manage all processes using a single, unified platform. It can help you manage the workloads using available resources in complex architecture. It makes deployments, scaling machine learning (ML), and workflows on any infrastructure easy, portable, and scalable.
Conclusion
When it comes to implementing workload automation, there are a variety of options available. While these options can be quite complex, they can make automating manual tasks easier. Workload automation software can automate a process's entire lifecycle, which helps businesses lower their costs and barriers to entry. Here are some top alternatives to Control-M – Redwood, ActiveBatch, and Stonebranch.
Research Process – Alternatives To Control-M
Total time we spent on evaluating these tools: 24
Total tools evaluated: 18
Total tools finalized: 10
We spent 24 hours evaluating and researching 18 different Workload Automation Tools. We looked for features that should be available in an ideal workload automation tool. We looked at user reviews and compare products' features to determine which tools help you in your project development.
Based on our research, we believe the above tools drive your project in a better direction. Here we are not giving any ranking to any tool. Every tool in the list above has decent features. Best thing out here is almost all the tools come with free trial.
Related Posts: