Best QMetry Alternatives (Free and Paid) for 2023
Are you looking for the best QMetry alternative to help manage your software quality assurance and testing activities?
As a software professional, it is important to understand the wide range of options available and how they can help solve challenges related to software quality and performance.
We know choosing software isn't easy — there's always something new coming on the market that makes the decision even harder. That's why we've put together this blog post to help you find an ideal solution for your specific needs and budget.
In this blog post, we will be taking an in-depth look at the best QMetry alternatives for software testing and engineering.
QMetry is one of the best test management tools in the market that enables testers to organize, prioritize, and manage their tests.
However, since it's not the only option on the market for test management tools. 
In this post, we will explore a comprehensive list of QMetry alternatives with pricing, features, and comparison.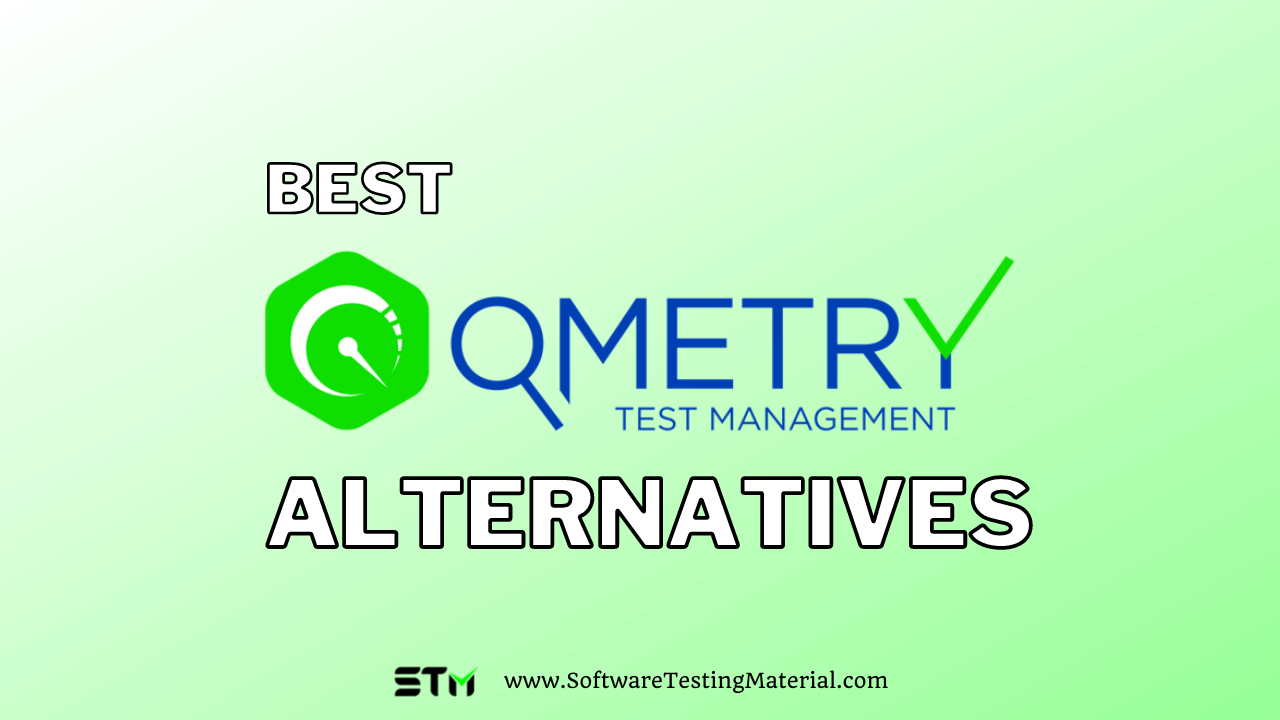 About QMetry
Best for individual, small team, or large team.

QMetry is a DevOps-ready test management tool. It enables QA teams of enterprises worldwide to shift left the software quality. It enables QA teams to maximize their testing efficiency and accuracy.
Features:
Streamline your entire testing process with reusability, traceability and an easy-to-use interface. Make the most of each test cycle while achieving maximum efficiency and effectiveness.
By implementing the QQBot feature, QMetry takes advantage of AI to streamline your testing process. It eliminates redundant test assets and amplifies reusability.
With QMetry you can effortlessly integrate with Selenium, QAF, TestNG, JUnit, Cucumber, and HP UFT test automation frameworks; as well as DevOps CI/CD tools such Jenkins Bamboo Maven Git SVN Bitbucket plus 150+ Open APIs.
Pricing: Contact QMetry Sales
Free: 15-day trial
Don't miss: How To Choose A Test Management Tools
Comparison QMetry Competitors
| Tool Name | Free Trial | Basic Plan Pricing | Link |
| --- | --- | --- | --- |
| TestRail | 14 days | 36 /mo per user or less | Learn more |
| ReQtest | 10 days | $6 – $45 / user | Learn more |
| Zephyr | 30 days | Contact Zephyr Sales | Learn more |
| QMetry Test Management For Jira (QTM4J) | 30 days | Contact QMetry Sales | Learn more |
| XRay | 30 days | Contact Xray Sales | Learn more |
List of Best QMetry Alternatives And Competitors
Here's a list of the best alternatives to QMetry Test Management Tool. Keep reading to see our in-depth analysis.
#1. TestRail
Best for agile and traditional testing approaches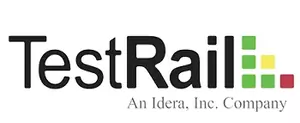 TestRail is a comprehensive test management tool that enables organizations to manage, organize and track their software testing efforts.
It helps teams plan and execute manual or automated tests across multiple projects in an organized way.
With TestRail, users can easily create test plans, organize them into suites, schedule test runs and share results with stakeholders.
It also provides detailed reports, allowing users to get a comprehensive view of the testing progress.
TestRail's user-friendly interface enables teams to quickly set up and begin using TestRail without any prior knowledge or extensive training.
It ensures that all stakeholders are on the same page when it comes to software testing processes and results.
Features:
With TestRail, organizing your test projects is effortless. All the essential details of each project remain accessible, including any achieved milestones or past results from active tests runs. Keep track of every step in your testing process and watch as it comes together seamlessly with TestRail!
Thorough testing scenarios help ensure that your application meets its requirements and works as intended – providing essential peace of mind for your team.
Effortlessly begin running tests and pick test cases utilizing powerful filters.
TestRail's one-of-a-kind forecasting capabilities allow you to gain valuable insights into your testing timeline by analyzing past performance.
#2. ReQtest
ReQtest is a powerful test management tool with an intuitive user interface.
It provides comprehensive support for the entire software testing process, including requirements analysis, test planning, test execution, and defect tracking.
It allows teams to collaborate effectively on all aspects of their testing activities such as requirement review and traceability, test case design and documentation, risk assessments, and test execution.
It also features advanced reporting capabilities that allow teams to analyze their testing activities in detail.
It is extremely useful for ensuring the quality of software at every stage of development, from requirements gathering to post-release maintenance.
Features:
Comprehensive reporting featuring integrated charts and diagrams for easy visualization.
Instantly unearth the data you need with powerful filters.
Tap into the power of real-time analytics and supercharge your testing process for maximum efficiency!
It establishes a correlation between requirements and test cases, test runs to bugs, and other interdependent relationships which expedites the testing process.
The agile board will aid you in keeping track of who is responsible for which tasks.
It creates an ongoing connection between JIRA issues and bug reports, providing up-to-date information in real time.
#3. Zephyr
Zephyr's test management solutions provide comprehensive processes and insights for all software testing activities needed to produce superior-quality products.
Zephyr's innovative approach applies universally, no matter the industry or type of application. From ecommerce sites to web applications, embedded systems to human resources programs – these tested processes offer consistent results each time!
Zephyr has been designed to meet the requirements of any organization no matter how complex, and comes in three distinct flavors.
There's Zephyr Squad and Zephyr Scale – both Jira apps available on Atlassian Marketplace – or you can choose Zephyr Enterprise, a standalone test management solution with real-time integration with Jira for streamlined workflows.
Although they all share similar features, there are some variations that need to be taken into account depending on your needs.
Features:
Zephyr is an enterprise-level test management tool that enables teams to quickly and easily plan, manage, report, and automate their testing cycles.
It provides a robust set of features to help streamline the software development process.
It allows users to use it both as an on-premises and cloud solution.
Connect your requirements to test cases with this powerful tool with ease.
Design dashboards, generate insightful reports, and easily monitor essential quality metrics.
Selenium is just one of the many automation tools that effortlessly integrate with this product.
It seamlessly integrates with all your favorite CI/CD tools, making it easy to deploy and manage.
It was designed to empower you with the capacity to thoroughly test on a large scale that complies with CI/CD processes.
#4. QMetry Test Management For Jira (QTM4J)
Best for teams utilizing Jira

QMetry Test Management For Jira (QTM4J) is a comprehensive test management solution inside Jira. It is one of the best Jira test management tools in the market to help make Jira a full ALM tool from Requirements to Jira Test Case Management.
Features:
With this tool, you can effortlessly create, reuse, and link test cases to user stories in order to streamline the testing process.
Allows you to perfectly arrange your test cases in a hierarchical folder structure.
With native BDD support, you can author, clone, reusable, and link inside JIra.
Traceability Reports provide total visibility from stories and test cases to executions and faults — a critical advantage for any business.
You can utilize CI/CD tools such as Bamboo and Jenkins to facilitate uninterrupted testing.
Pricing: Contact Qmetry sales
Free: 30 days trial
#5. Xray
Xray is a test management tool for Jira, providing a hassle-free way to organize, plan and report testing initiatives with precision.
The integration of Xray with Jira swiftly streamlines your workflow – enabling you to focus on delivering quality outcomes.
Xray offers a seamless integration experience with your existing agile boards and Continuous Integration tools like Jenkins and Cucumber, enabling you to track requirement status and test execution progress in real time.
And if that's not enough for you, its sophisticated reporting system lets you export reports into Docx, xlsx or pdf formats via the powerful Xporter function!
Features:
Linking your requirements to test cases is a breeze with this tool.
Offers in-depth traceability reports.
Streamlined compatibility with agile processes.
With its comprehensive REST API, integration capabilities, and reporting features, this product can be easily integrated into your CI/CD pipeline for optimized performance.
Uniting with popular testing automation platforms such as Selenium and Cucumber, it provides the ability for native integration.
FAQ – Alternatives to QMetry
What are some alternatives to QMetry?
Alternatives to QMetry Test Management are Testrail, Zephyr, and qTest Management. These are the most popular alternatives and competitors to QMetry.
What is QMetry used for?
QMetry covers all aspects of the software development lifecycle (SDLC), including requirements management, test case creation, defect tracking, release management, and more.
Conclusion
These QMetry alternatives have unique strengths and weaknesses, so it is essential to think carefully before picking a platform. It depends on the size of your organization and technical needs you may find one that better fits your working style or project demands.
TestRail, ReQtest, Zephyr, and Xray all have different approaches to test case management, but they all offer excellent solutions to quality assurance.
Additionally, QMetry Test Management For Jira (QTM4J) offers an even safer choice as it is part of the popular JIRA toolkit which is used worldwide by millions of professionals for daily collaboration.
Whichever solution you choose, we hope it meets your needs as you transition away from QMetry in the new year.
What are your thoughts about our list? Any other suggestions that should be included in this post? Let us know in the comments!
Related posts:
Disclaimer

All information contained here is based on publicly available information and is deemed correct but not warranted. Any errors or omissions should be brought to our attention, and prospective customers are encourage to do independent research.