Best qTest Alternatives (Free and Paid) for 2023
This is the article for you if you're searching for the best alternatives to qTest.
Every team approaches the task in its own way. It's critical to choose a test management platform that works best for you. qTest Test Management tool is one of the best test management tool in the market but still there are some alternatives to qTest.
We'll look at a comprehensive list of qTest alternatives, with pricing, features, and comparisons in this post.
About qTest
qTest is an agile test case management tool used for project management, test management, and bug tracking. It helps us to track, organize and report tests confidently.
This gives you comprehensive insight into your entire lifecycle, including projects, builds, cycles, suites, and more.
Features
It supports test case modifications during test execution and keeps track of the changes in test design.
It allows you to deploy both in the cloud or on-premise.
It allows you to plan and organize your testing activities based on project schedules.
Allows you to share test cases with other teams for maiximum efficiency.
Create as many dashboards as you need with tabs. Tabs let you build numerous dashboards for various projects or teams at once.
With interactive heat maps that aid in the quick identification of application flaws, you may easily visualize your testing data. Then go deeper to discover more information.
It integrates seamlessely with Agile and DevOps tools.
Don't miss: How To Choose A Test Management Tools
Comparison qTest Competitors
| Tool Name | Free Trial | Basic Plan Pricing | Link |
| --- | --- | --- | --- |
| PractiTest | 14 days | $ 39 /per user /per month | Learn more |
| QMetry | 15 days | Contact Qmetry sales | Learn more |
| TestRail | 14 days | 36 /mo per user or less | Learn more |
| ReQtest | 10 days | $6 – $45 / user | Learn more |
| TestLodge | 30 days | $26 month | Learn more |
| Testuff | Contact Testuff Sales | $27user/month | Learn more |
| SpiraTest | 30 days | $33.33 per concurrent user per month | Learn more |
List of Best qTest Alternatives And Competitors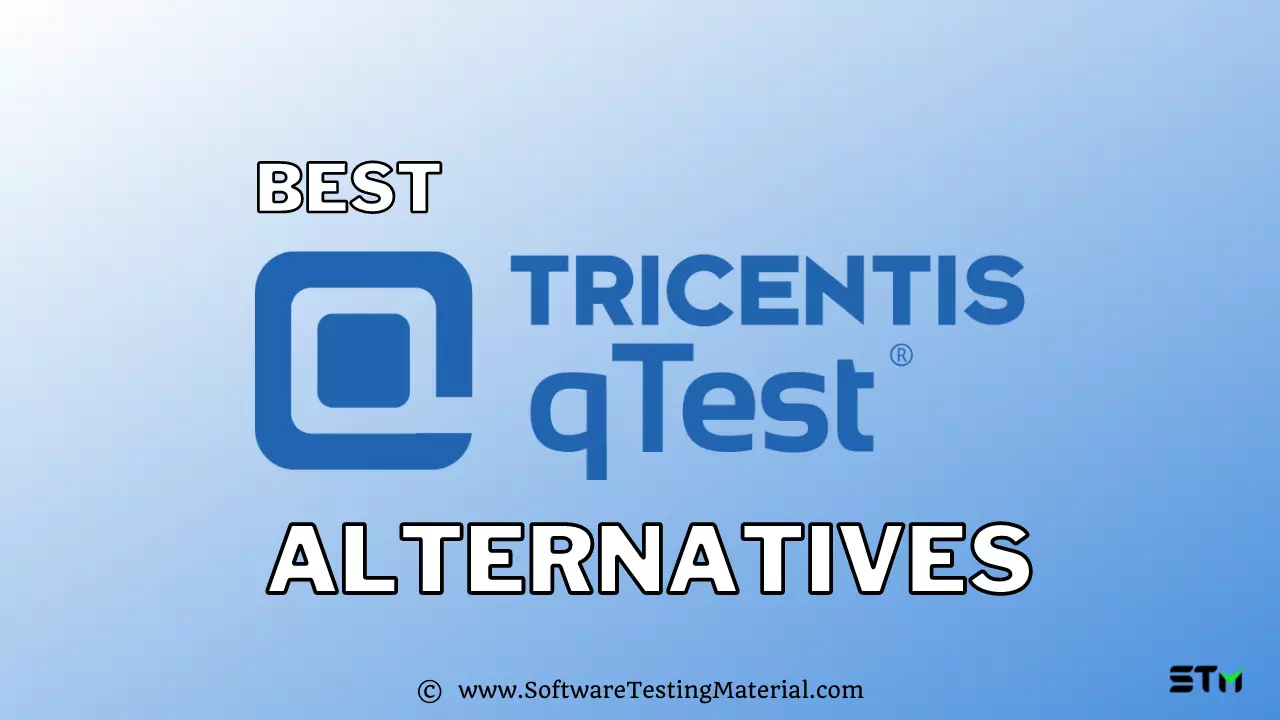 The main details of each software are listed below, but if you're in a hurry, here's a quick list of the best alternatives to qTest Test Management Tool.
If you'd like to see our in-depth analysis, keep reading.
#1. PractiTest
Best for testing team size more than 20 testers

PractiTest is an end-to-end SaaS test management platform that centralizes all your QA work, processes, teams and tools into one platform to bridge silos, unify communication, and enable one source of truth across your organization.
With PractiTest you can make informed data-driven decisions based on end-to-end visibility provided by customizable reports, real-time dashboards, and dynamic filter views.
Improve team's productivity; reuse testing elements to eliminate repetitive tasks, plan your team's work based on AI-generated insights and enable your team to focus on what really matters.
PractiTest helps you align your testing operation with business goals, and deliver better products faster.
Features:
End-to-End test management platform: Bring your entire QA operation into one shared space. Visualize your data to extract valuable actionable insights. Collaborate with all teams to reach business goals.
Centralized QA hub: Connect teams, bridge silos, unify communication, and enable one source of truth across your organization. Boost your testing productivity, visibility, team collaboration and business alignment.
Full visibility: Get a high-level overview or drilled-down details of your QA process with PractiTest's powerful reports, real-time customizable dashboards and dynamic filter views. Use testing insights to predict potential problems, make data-driven decisions and accelerate work.
Improved productivity: Easily reuse testing elements and filter your data dynamically according to your needs.
Eliminate repetitive work, enable your team to focus on what really matters and improve productivity.
Flexibility: PractiTest has everything you need to work your way: Customizable fields, dashboards and views and integrations with any tool you already work with.
Customize PraciTest to best suit your QA operation regardless of your testing methodology; Waterfall, Agile or DevOps.
Business alignment: Achieve full traceability of all testing assets back to user stories to align your testing operation with business goals. Better allocate testing resources for improved efficiency and faster product delivery.
Pricing:
Professional: $ 39 /per user /per month
Enterprise: $ 49 /per user /per month
Unlimited: Contact Practitest
Free: 14-day trial
Is Practitest better than qTest
PractiTest's efficient data structuring is better. PractiTest unique hierarchical filter trees contribute to  test reusability and data traceability. Both key components for successful test management and time saving execution.
Pricing wise PractiTest is a more affordable solution than qTest
PractiTest has better reporting capabilities:
– Visualizing scripted, exploratory and automated testing results in one place
– Embed live dashboards for cross team communication.
– Scheduled reporting in PractiTest are a hassle- saver.
– Data history logs saved for months after test run execution.
PractiTest has better customization possibilities across all modules: custom workflows, fields, filters and more
Superior Support
#2. QMetry
Best for Accelerating Quality for Enterprises Intelligently.

QMetry Test Management is an AI-powered enterprise-grade test management solution that enables agile teams to manage their entire testing life cycle, from test case creation to execution and reporting.
It provides deep integration with popular requirement and defect trackers, numerous automation tools and frameworks, and leading CI/CD platforms to enable continuous testing.
It has powerful advanced reporting and analytics features that enable teams to gain insights into their testing process.
It offers audit, compliance, and customization modules to enable enterprises to manage their testing processes in accordance with compliance regulations.   
Features:
Modern User-friendly Interface  
Test Authoring, Test Planning & Test Execution 
Test Coverage and End to End Traceability 
Advanced Custom Reporting and Personalized Dashboards 
Test Case Reusability using Data Parameterization and Shared Test Cases 
Seamless Integration with Automation frameworks, CI/CD Platforms 
By-directional Integration with Jira & Azure DevOps for Requirement & Bug tracking 
esignature Workflow for Regulated Industries 
Exploratory Testing  
Detailed Audit Logs & Compliance  
BDD Support for Requirements and Test cases  
Inbuilt Requirements and Bug tracker  
Cross-project & Confluence Reporting 
API for Integration  
AI/ML Powered Features that enhances Reusability & Predictability 
Multiple Views for Test Executions  
Secure and High Performance 
Pricing:
Free: 15-day trial
#3. TestRail
Best for agile and traditional testing approaches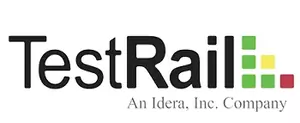 TestRail is a comprehensive test case management solution for your team to manage, track, and organize our testing process.
It's simple to integrate it with well-known defect tracking, test automation & other tools.
Features:
Create reports and compare test findings from multiple test runs and setups.

Allows you to simultaneously track all aspects of each project, including prerequisites and actions.
Built-in integrations, plus an open API to integrate with your CI/CD/DevOps toolchain.
It's compatible with Jira.
Pricing:
Professional Cloud: $ 36 /mo per user or less
Professional Server: $ 370 /yr per user or less
Enterprise Cloud 1-20 Users: $ 69 /mo per user
Enterprise Server 5 Users: $ 3,335 /year
Free: 14-day trial
#4. ReQtest
Best for teams seeking for a cloud-based test management solution.

ReQtest is an advanced bug tracking tool which allows you to capture, track & manage bugs and issues. You can preview bug reports without any clicks.
ReQtest is a highly regarded and recommended solution from industry leaders Teracom, Dustin, Schneider. Scania, Coop, Bisnode, and the like all trust ReQtest.
Features:
Tailor-made to support agile test case management
Aggregated reporting to gain actionable insights
Built-in filters to quickly identify bugs
Test management procedure that is automatic and intuitive
Allows you to link Agile Board items to requirements, bugs & test cases
Pricing:
Professional: $6 – $45 / user
Enterprise: Contact Reqtest
Free: 10-day trial
#5. TestLodge
Best for QA teams looking for online test case management tool.

TestLodge is a test management software that allows your staff to manage their requirements, test plans, test cases, and test runs.
Features:
It can be integrated with issue tracking tools like Asana, Bugzilla, GitHub, Monday, Azure, Jira etc.,
Allows you to build a test plan using an existing template or design it from scratch.
Create a test suite using our easy-to-use interface, or import previously created test cases from a spreadsheet.
Graphs and dashboards provide intuitive insights into testing progress.
Create a thorough bug report straight from TestLodge to speed up your problem reporting procedure.
Pricing:
Premium: $215 month
Plus: $107 month
Basic: $53 month
Personal: $26 month
Free: 30 day trial
#6. Testuff
Best for new businesses to large enterprises.

Testuff is a web-based QA management software that allows you to create, execute, and manage an unrestricted number of software tests. It integrates with a wide range of bug trackers. It includes an API that may be used with automation programs.
Features:
Requirement Management
Test Case Management
Allows you to attach video to bug reports.
It can be integrated with bug trackers such as Bugzilla, FogBugz, GitHub, Jira, Mantis, Redmine, Trac etc.,
It can be integrated with automation tools such as Selenium, AutoIt, TestComplete, UFT, Rational Robot, etc.,
Pricing:
Monthly: $27user/month
Yearly: $270user/year
Enterprise: Contact Xray Sales
#7. SpiraTest
Best for test teams to manage the test cases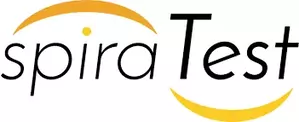 SpiraTest is a test management, requirements, and bug tracking solution that manages your requirements, test cases, releases and defects with full traceability and real time reporting. It allows you to manage your automated test scripts. It supports Selenium, Ranorex, and others.
Features:
It comes with an integrated web-based document management system with folder organization, documentation taxonomies, meta-tagging and version control. 
It supports test review, test coverage, test schedule in real time.
It manages your automated and manual testing in the same environment.
It comes with plugins for Selenium, UFT, TestComplete, and Ranorex.
It is compatible with all current smartphones and operating systems, including iOS (iPhone, iPad), Android, Linux, MacOS, and Windows.
Pricing:
Cloud: $33.33 per concurrent user per month
Download: $653.33 per concurrent user
Free: 30-day trial
Conclusion
We recommend checking out PractiTest or TestPad which offer some of the same features and plans as qTest does.
What are your thoughts about our list? Any other suggestions that should be included in this post? Let us know in the comments!
Related posts:
Disclaimer

All information contained here is based on publicly available information and is deemed correct but not warranted. Any errors or omissions should be brought to our attention, and prospective customers are encourage to do independent research.