Redwood Alternatives & Competitors In 2023
This article will explore some of the possible Redwood RunMyJobs alternatives and how they compare.
It is important to consider all of your options before making a decision about which workload automation and job scheduling software to use.
Introduction To Redwood
Redwood's Job Scheduling Tool is designed to assist IT in automating tasks based upon factors such as date and time, events, and or other trigger methods. Redwood's RunMyJobs job scheduling tool automates workflows, reduces the need to manually kick-offs, and allows users to spend more time on tasks that are more important. It can be used by businesses across multiple departments to optimize their workflows.
Administrators can create event-driven workloads and get real-time notifications about performance data. Redwood is cloud-native automation and orchestration platform that can help your business transform to meet the demands of the hybrid digital enterprise. It will also improve efficiency, agility, and customer loyalty.
The platform comes with built-in templates that allow managers to create processes using a drag-and-drop graphical editor. IT professionals can track service-level agreements and create consumable automation services.
Redwood is a tool that allows teams to automate back-office processes, including period-end close, file transfers, and provides a unified interface for team members. Operators can automate financial close, reconciliation, financial close, and billing. They can also automate replenishment, order cash reporting, forecasting, reconciliation, financial close, and so much more.
Redwood RunMyJobs platform offers improved visibility and working efficiency. It also boasts advanced architecture and provides safe passage through the migration program.
Features:
It offers the functionality and features to automate on-premises, hybrid, and cloud environments efficiently.
It can automate the IT processes and the enterprise workloads from one end to the other.
Its software-as-a-service (SaaS) cloud-based delivery model implies that businesses never have to add infrastructure costs such as hardware management to their automated processes.
It will allow you to quickly add Soap and REST web services using API wizards.
Redwood makes sure your data and processes are protected by a single-tenant security design and full encryption.
It offers a fully managed service with 24×7 support that includes automatic updates as well as zero downtime.
Comparison Of The Best Redwood Competitors
| Name | Logo | Deployment | Pricing | Link |
| --- | --- | --- | --- | --- |
| ActiveBatch | | Cloud-based & on-premise. | 30-day free trial available. Contact them for a quote. | Learn more |
| JAMS Job Scheduler | | Cloud-based | Contact them for a quote. | Learn more |
| BMC Control-M | | On-premise or as a service. | Free trial available. Contact them for a quote. | Learn more |
| Stonebranch | | On-premise & SaaS based. | Contact them for a quote. | Learn more |
| IBM Workload Automation | | SaaS, private cloud, public cloud, on-premise, | 30-day free trial available. Contact them for a quote. | Learn more |
List of Best Redwood Alternatives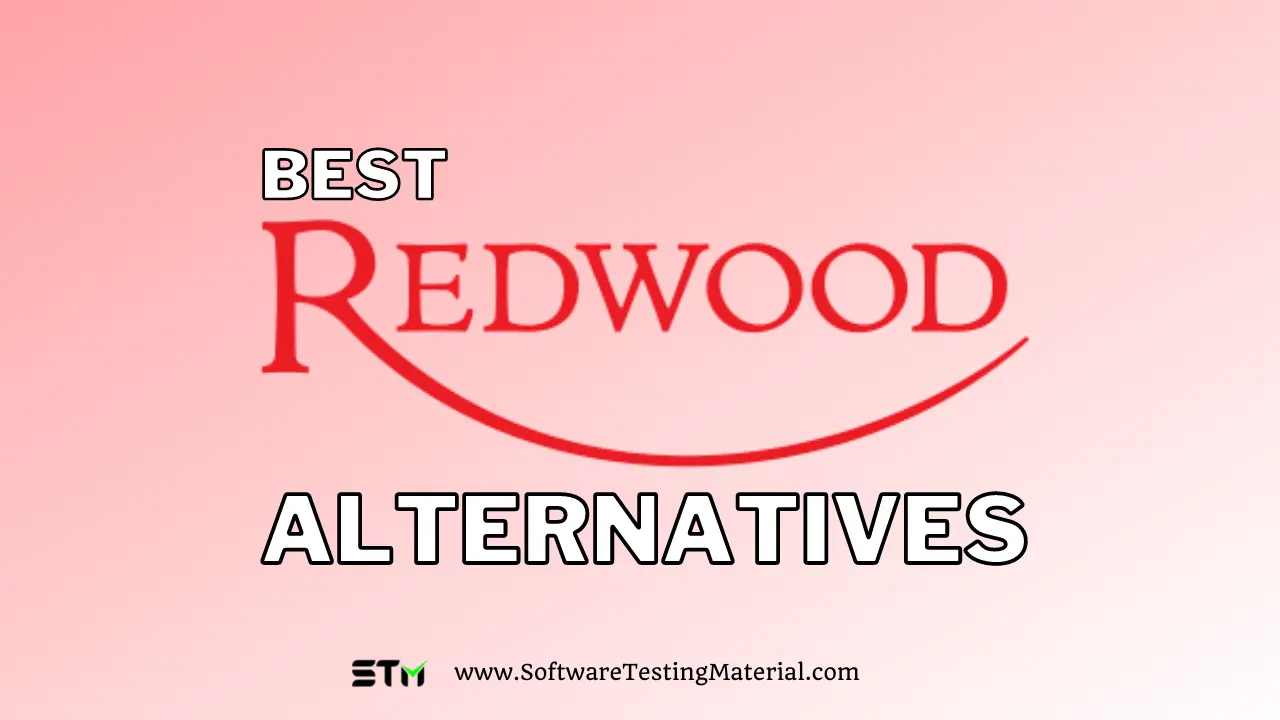 #1. ActiveBatch

ActiveBatch is a popular choice for workload automation. This flexible solution offers automated data management across the enterprise. With its drag-and-drop interface, you can define and manage workflow steps in a matter of minutes instead of hours.
ActiveBatch also allows you to connect to various cloud-based services and applications, so you can automatically provision resources.
Features:
With ActiveBatch's Job Steps, you can drag and drop pre-built actions and functions onto the workflow. The platform comes with hundreds of Job Steps and extensions for many popular business technologies.
You can also get reliable, end-to-end IT through drag-and-drop actions. ActiveBatch Workload automation not only orchestrates workflows but also improves scripts to allow you to get any app via API.
Improve troubleshooting through real-time alerting, accessibility, and monitoring on the move.
This software provides many layers of security for data and workloads.
It provides a user-friendly workflow designer with a wide range of integrations that can be used to improve performance and visibility.
Access management integrations can be used to provide multiple layers of security for data and workloads.
Pricing: They offer a 30-days trial. Contact ActiveBatch for a quote.
Verdict: The interface of ActiveBatch is highly user-friendly, which makes it easy to use and navigate. It also supports business-critical applications and processes. Its low-code API accessibility makes it easy to add new applications and integrations.
#2. JAMS Enterprise Job Scheduler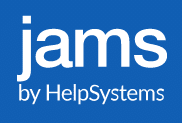 JAMS is an enterprise-grade workflow automation solution. It automates IT processes, from batch and script processes to cross-platform workflows that include jobs across multiple servers and applications. It has the ability to efficiently schedule, plan, determine, and find employment to automate on-premises, hybrid, and cloud environments. This can all be done through one intuitive authority. It's also cost- and time-efficient.
JAMS Enterprise Job Scheduler reduces risks for console businesses, provides value, and meets compliance standards. It allows jobs to be run on-premise or in the cloud. They also enable seamless and secure end-to-end workflows. Due to its outstanding scalability, it is a useful software that can meet the needs of businesses. It also has many promising features that can help in the event of a failed workflow. It is a worthy alternative to Redwood.
Features:
You can customize the JAMS Enterprise Job Scheduler Bot to meet your needs and save time on repetitive tasks. The system supports 100+ no-code Bots.
It can manage critical business workloads by using a central number of tools.
Its flexibility allows you to automate ERP processes, business Intelligence, scripts, and file transfer smoothly.
It sends information alerts in the event of job loss.
It also automatically failover to other job schedulers as a result.
You can also split jobs into multiple packages of resources to meet peak demand.
It can also run jobs again before automatically accepting failure status.
Pricing: A free trial of 30 days is also available.
Verdict: It offers centralized job automation and workflow management with a huge list of integrations. This platform integrates complex business processes across multiple applications and platforms. JAMS is an easy-to-use and extremely powerful workload automation and enterprise job scheduling solution suitable for companies of any size. It is known for its reliability and processing millions of batch jobs for hundreds of organizations every day.
#3. Control-M

BMC Control-M provides comprehensive enterprise application performance automation and helps IT managers manage the workflows of their applications. It orchestrates workflows and unifies data sources across private and public clouds. Aside from optimizing enterprise application performance, it also simplifies big data workflow management and enables businesses to make prediction-based decisions.
With the Control-M, you can monitor job schedules and manage them across different platforms. Control-M also enables you to manage complex data processing jobs, including file transfer.
Features:
The graphical user interface (GUI) is intuitive. It increases the productivity of users by making tasks easier to manage. The GUI also makes it easy to perform standard tasks, such as checking on a critical batch that has been stuck for a long time.
It allows workflow orchestration directly into your CI/CD pipeline, allowing you to add new business applications to your production.
The integrated intelligent file movement and visibility allow for complete control of file transfer operations.
You can also use the Jobs-as-Code method to increase collaboration between Dev and Ops teams.
It can also efficiently handle large data loads to achieve data-driven results.
It can also be used to orchestrate workflows and connect to any other applications, critical record systems, or data workloads.
Pricing: A free trial is available.
Verdict: Control-M is a great tool to simplify the management of application workflows. It makes it easy to schedule, plan, define, monitor, and report on workflows. This simplifies the process and improves transparency. Control-M is the ideal tool for complex business workflows. It is available as an on-premise tool or as software-as-a-service (SaaS).
#4. Stonebranch

A powerful enterprise job scheduler and workload automation software, Stonebranch makes IT operations more efficient and streamlines the business's IT operations. Its easy-to-use interface empowers IT Ops and allows organizations to scale up and down without having to make any changes to the IT infrastructure. Stonebranch has a global reach and supports a variety of vertical industries.
This software enables organizations to streamline mission-critical IT business processes while ensuring that they receive maximum returns on automated processes.
Features:
It leverages BI and Analytics for central insights and control. It provides proactive reporting, monitoring, and real-time alerts.
It offers high availability, compliance, and cost optimization as well as security.
It can also provide central control over all aspects of your job scheduling program. It can control tasks, scripts, and other IT processes that run on-premise hybrid or multi-cloud environments.
It allows you to automate your entire hybrid IT environment in real-time.
It features Jobs-as-codes, infrastructure-as-code, and bundle-and-promote to straighten the capabilities of DevOps and IT Ops teams.
Pricing: Contact them for a quote. They also offer a free demo.
Verdict: With the powerful features of Stonebranch's Universal Automation Center, you can easily automate and manage your entire business through an incredibly simple user interface. It enables centralized automation management across cloud environments, thereby improving agility and efficiency. Stonebranch also features an enhanced workflow editor, customizable left-hand navigation, and modern cloud-inspired services drop-down menu.
#5. IBM Workload Automation

It enables you to migrate traditional workloads from on-premises to the cloud and manage hybrid workloads from one central control point. It also offers enterprise-class data security features, which protect your data and ensure data privacy. By using IBM Workload Automation, you can extend Dev and Ops collaboration with a single solution.
IBM Workload Automation uses Grafana to display performance data. It includes metrics about workload, workstations, critical jobs, message queues, database connection status, and more.
Features:
Optimize workload management – Centralizing management can improve decision-making and lower costs. Manual activities can also be eliminated. Any unattended process can either be scheduled via events or on-demand.
One point of control – All enterprise processes can be monitored from one point of control. This allows for the consolidation of procedures and integration with monitoring tools and alerting systems.
Optimization and resource management – The orchestration of IT workloads and business workloads helps improve decision-making. It centralizes management and optimizes workloads in a hybrid deployment model.
Prevention, resolution, and remediation of incidents – One-stop automation modeling for bridge IT and business applications to detect anomalies in workloads and ensure successful job outcomes.
Pricing: 30-day free trial available. Contact them for a quote.
Verdict: IBM Workload Automation integrates IT, operational, business, and IT workflows to improve orchestration for unattended or event-driven processes that can be executed in hybrid environments. It is a single source of control for all automated activities. It features an intuitive user interface that allows users to manage, monitor, and model their workloads. This interface includes embedded analytics, customizable dashboards, and graphical views.
#6. Cisco Workload Optimization
Cisco Workload Optimization simplifies enterprise-wide job schedules and automates business processes. This highly-scalable workload automation solution can manage a wide range of business processes across multiple applications, systems, environments, and platforms. It reduces data costs while increasing efficiency and throughput. Cisco provides a single source of control for enterprise business processes and jobs.
This software is highly efficient in managing ERP, BI, and big data processes. It uses deeply integrated API logic. It connects to the most important enterprise applications, data feeds, and enterprise data warehouses.
Features:
Deep API Integrations: Enterprise Resource Planning (ERP), Business Intelligence (BI), big Data, database, web Services, FTP
High degree of scalability: N tier, flexible management, global workloads, and cloud networks
Event-based and dependent processing: Automated workloads and auto-recovery
Superior resource management: Load balancing and hybrid cloud, Amazon Web Services, Cisco UCS Manager
It integrates and manages Amazon EC2 or S3 environments, VMware instances, and Cisco UCS Manager profiles with existing physical and logical workload environments.
Pricing: Contact them for a quote.
Verdict: Cisco enables developers to efficiently innovate and run applications. Cisco Workload Optimization is an intelligent software that ensures application performance by providing workloads with the resources they require and when and where they are needed.
#7. Tidal Automation

Tidal is a leading enterprise workload automation software that automates complex workflows across applications, systems, and IT environments.
It offers a wide range of services and products that can be used on-premises or in the cloud. It optimizes mission-critical business processes and increases IT cost-efficiency. Tidal is trusted by hundreds of customers around the world to modernize their workload and drive their digital transformation.
Features:
Tidal effortlessly manages the complexity of scheduling across time zones. This includes Daylight Savings Time changes at irregular intervals and adjusting jobs for a regional holiday. The platform includes a variety of popular calendars, and you can also create unlimited custom calendars.
Its event-action architecture supports the fact that any event may have effects and can result in multiple actions. File arrival, database changes, and SLA activity are all common events. The actions that should be taken are defined by you – send emails or notifications, trigger a job, and so on when an event happens.
Tidal's monitoring allows you to keep track of your scheduling activities and take appropriate action when necessary. You can create alerts based on events using our event-action method. You can send alerts to any browser-enabled device at any time and from anywhere. Alerts can also be generated externally or through our integration with ServiceNow ITSM.
Users can automate middleware, dynamic resources, applications, and physical infrastructure with 60+ pre-built connections.
Tidal can be run on-prem or in a cloud. Tidal can run workloads regardless of the location it is hosted.
Pricing: Contact them for a quote.
Verdict: Tidal supports complex automation requirements in complex enterprise environments with its scalable, resilient, and secure platform. It also supports enterprise directory authentication and integrates with industry-leading password software.
Conclusion
With Workload Automation, you can streamline business processes, manage third-party applications, and coordinate workloads across multiple servers. You can also combine applications and workloads based on your business policy. You can easily assign and release computing resources to help meet service-level objectives. By eliminating human error, workload automation software frees up IT staff to do more important work. It also reduces risk and keeps organizations compliant. These features are essential to the success of any business. This is why it is necessary to choose the right workload automation software for your company. The top Redwood RunMyJobs Alternatives are ActiveBatch, JAMS Enterprise Job Scheduler, and Control-M.
Research Process – Alternatives To Redwood RunMyJobs
Total time we spent on evaluating these tools: 24
Total tools evaluated: 18
Total tools finalized: 10
We spent 24 hours evaluating and researching 18 different Workload Automation Tools. We looked for features that should be available in an ideal workload automation tool. We looked at user reviews and compare products' features to determine which tools help you in your project development.
Based on our research, we believe the above tools drive your project in a better direction. Here we are not giving any ranking to any tool. Every tool in the list above has decent features. Best thing out here is almost all the tools come with free trial.
Related Posts: