Automic Automation Alternatives & Competitors In 2023
Automic automation is a popular choice for managing complex workloads from microservcies to the mainframe. But what are the alternatives in 2023?
In this blog post, we'll take a look at some of Automic Automation competitors and discuss the features of each. Whether you're looking for an alternative to Automic Automation or just curious about what's out there, read on for a closer look at some of the top contenders.
Introduction To Automic Automation
Broadcom Automic Automation offers an open, unified approach to automation. It enables users to achieve significant reductions in time-to-market, improve employee productivity and optimize processes.
It gives you the power, speed, reliability, and flexibility to make digital business processes more efficient. It also includes the orchestration capabilities necessary to transform your business using a single platform. It can increase your company's growth by decreasing costs and saving you time.
Broadcom Automic Automation is designed to unify automation silos and enable organizations to move faster and more efficiently towards a digital future. This platform is built on intelligent automation, which enables systems to tackle complex tasks and understand the underlying business context. It enables enterprises to automate every aspect of their business operations and synchronize them with their business processes.
It can help you quickly maintain difficult workflows across ERP systems and business apps. It promotes business automation by promoting speed, agility, and reliability. It encourages self-service and scaling functions, as well as excellent data governance, which will streamline large data pipelines.
Features:
Automic Automation offers comprehensive auditing and control over all automated processing and user activities to ensure that processes are in compliance with company regulations.
It has the features of resource abstraction as well as reusable templates.
This allows you to manage infrastructure across different cloud vendors.
Automic Automation eliminates manual intervention, thereby reducing errors and ensuring the quality of your data.
It can be used with open-source tools and big-data stores.
Why Do We Need Alternatives To Automic Automation
The cost of the Broadcom Automic Automation platform skyrockets, especially if you want to add more agents. It also lacks a robust customer support network, which means you'll have to pay more for upgrades. While many tools offer unlimited licenses, Automic requires that you purchase specific agents for each connection. In addition, you'll have to pay for every upgrade in the Automic tech stack, which will increase your budget over time. There are other, cheaper alternatives that offer full-stack orchestration for a low price.
Comparison Of The Best Automic Automation Competitors
| Name | Logo | Deployment | Pricing | Link |
| --- | --- | --- | --- | --- |
| ActiveBatch | | On-premises, Cloud-based & Hybrid. | 30-day free trial available. Contact them for a quote. | Learn more |
| Redwood | | SaaS, On-premises, Cloud-based & Hybrid. | 30-day free trial available. Consumption-based pricing model. | Learn more |
| Tidal Software | | On-premises, Cloud-based & Hybrid. | 30-day free trial available. Contact them for a quote. | Learn more |
| Stonebranch | | On-premise & SaaS based. | Contact them for a quote. | Learn more |
| BMC Control-M | | On-premise or as a service. | Free trial available. Contact them for a quote. | Learn more |
| AutoSys Workload Automation | | Private or public cloud, on-premise, or hybrid environment | Contact them for a quote. | Learn more |
List of Best Automic Automation Alternatives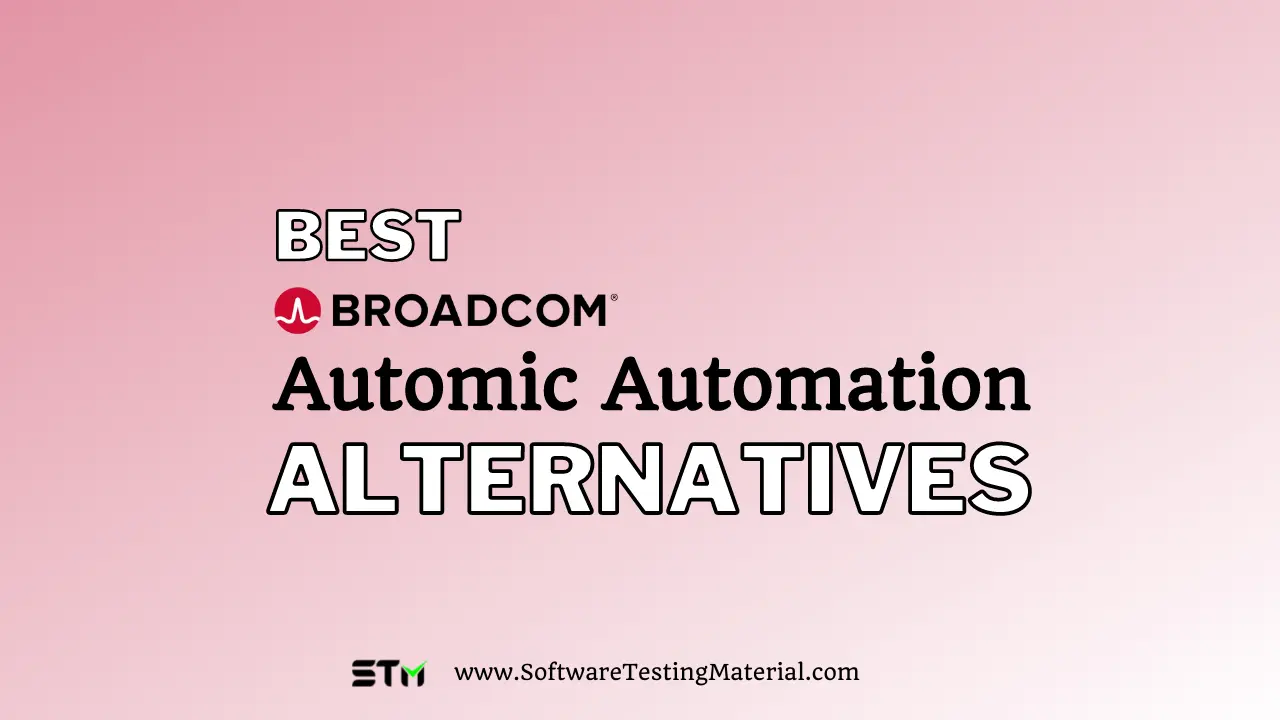 #1. ActiveBatch

ActiveBatch is a cloud-based workflow management system that can be installed on-site or on-premise. It is designed to help businesses automate low-code IT workflow automation.
ActiveBatch's modular design allows businesses to manage all integrations and systems from one place. Users can also customize ActiveBatch for their specific organizational needs. For easy implementation, users can create and automate workflows using workflow management drag-and-drop functionality.
You can create workflows automatically when certain events occur, such as task emails and queue messages. Users can create job management parameters to assign queues to manage various active variables (AV)/data sources throughout the job lifecycle.
Features:
ActiveBatch users can schedule jobs using time scheduling functionality for any time of year. This streamlines the workflow.
ActiveBatch Mobile Ops is available for both Android and iOS. This solution offers multi-factor authentication (MFA) for all ActiveBatch user interfaces.
It provides detailed views and in-depth monitoring that gives you insight into your system's performance and automates file transfer activity.
It facilitates digital transformation through orchestrating BI and ERP processes throughout the enterprise.
It automates all business processes and manages big data, data warehouse, managed file transfer, and data warehousing.
Pricing: They offer a 30-days free trial. Contact them for a quote.
Verdict: ActiveBatch protects a business's data movement and file sharing. Advanced scheduling capabilities make it easy to manage complex environments and large-volume transfers. You can rest easy by automating manual tasks and avoiding delays.
#2. Redwood

Redwood provides powerful SaaS-based business automation that is based on real-time events. You can create intelligent and reusable business processes using a drag-and-drop interface and low-code editors that include a large library of templates and wizards. Each task is a separate process and can be scheduled to run simultaneously.
Redwood supports over 25 scripting languages and UIs, including PowerShell and Python. It helps automate business processes, manage data, and monitor processes across disparate environments. Using its drag-and-drop UI and low-code wizards, you can automate simple tasks and assemble end-to-end services. And thanks to its built-in monitoring capabilities, you'll be able to monitor processes from a central, centralized platform.
Features:
Multi-tier environments are ideal for individual development, production, and testing. You can also easily promote between these environments.
It integrates source control and rollback to provide complete business process management.
Flags that are based on execution results can be used to control the flow of current and future processes.
You can skip steps, trigger processes, or take crucial actions with branching paths.
Automate data pipelines and orchestrate processes right when files or data are available.
Verify data by checking record counts, sizes, timestamps, and so on.
Pricing: 
Verdict: Redwood is a modern SaaS automation tool for workloads and an excellent alternative to Broadcom Automic Automation. It offers on-demand automation, unlimited scaling, and API integration. It will allow for quick implementation and easy migration. It is fully managed and ensures 99.95% uptime.
#3. Tidal Software

Tidal Workload Automation is a powerful enterprise job scheduling software that can help organizations automate their workloads, manage resources effectively and gain visibility into their operations.
Its comprehensive set of features and analytics provides users with the capabilities they need to optimize their processes and reduce costs.
Features:
This system offers remarkable features, including job scheduling, resource optimization, workload management, and comprehensive system monitoring.
It offers users an astonishing array of analytics to aid them in making more informed decisions and gaining valuable insights into their operations.
Streamline workload management by eliminating tedious, manual processes while providing a clear overview of job status and resource usage on multiple systems.
With its state-of-the-art features, such as automated job distribution, scheduling optimization and event triggers that can be used to automate intricate workloads while optimizing resource consumption, users are now able to make the most of their resources.
Included in the software are secure features, like encryption and password-protection, to ensure your data is always safe.
Pricing: Contact them for a quote.
#4. Stonebranch

Stonebranch is another capable, flexible, and reliable Broadcom Automic Automation alternative. It centralizes control and dismantles hybrid automation silos. This includes containerized microservices to the cloud, on-premises, and cloud. It's a one-stop solution that addresses business needs.
Stonebranch Enterprise Job Scheduling Software automates various IT tasks and business processes. Stonebranch UAC is an event-based workflow automation system that automates and orchestrates system tasks across all platforms, on-premises, all mainframes, and hybrid IT platforms. IT Ops teams have greater visibility and control with this tool.
Features:
Its WLA (Workload Automation) feature not only allows for advanced control of workloads across various IT platforms but also allows you to create intelligent workflows based on event-based triggers.
IT leaders can control automation across all mainframes and cloud service platforms using a single controller.
The entire tech stack can be connected to enable cross-platform work with visual drag-and-drop tools.
Automate, orchestrate, and manage IT processes regardless of where they are stored.
It integrates with all platforms and applications. Pre-packaged integrations are also available. You can also create custom integrations. You can download integration blueprints from Stonebranch Marketplace, which is open-source and driven by the community.
Pricing: Contact them for a quote.
Verdict: Stonebranch can automate work and schedule employees. It allows you to manage cross-platform jobs and processes with a single view and real-time scheduling.
#5. Control-M

Control-M is another great Automic Automation alternative that simplifies data and application workflow orchestration as a service or on-premises. Businesses can define, build, schedule, manage as well as monitor business-critical workloads in order to get deeper visibility of business processes.
Control-M provides an easy-to-use interface. Its robust architecture allows for easy maintenance in the future. It doesn't require proprietary scripting and helps your company keep a pulse on its critical data and automate it where needed. This software also ensures compliance with regulatory requirements and other policies.
Features:
The software leverages cloud-based computing services and Jobs-as-Code methodologies. With this approach, workflows become collaborative, versionable, and testable.
You can drag and drop workflow steps and send them to other Control-M users for execution. It's a powerful workflow management solution that makes it possible to automate any process from any location.
Its intelligent file movement and visibility features give users full control over their file transfer operations.
JSON and REST APIs promote Jobs-as-Code and accelerate the development, testing, and validation of applications.
You can see the entire data pipeline from its ingestion to its processing and analysis.
It offers out-of-the-box support for Step Functions, Azure Logic Apps, AWS Lambda, Functions, and Batch.
Pricing: Contact them for a quote.
Verdict: With BMC Control-M, scheduling big data tasks becomes simple. Your team won't have to spend hours inputting data into different spreadsheets, but they will still receive valuable business value from their efforts. It also simplifies workflow orchestration for data, application, and production environments.
#6. AutoSys Workload Automation

AutoSys Workload Automation is a platform that delivers continuous visibility and control while improving application availability. With its single-point-of-control architecture, AutoSys Workload Automation improves the availability of critical business services.
This solution scales to meet enterprise demand and provides dynamic critical path management, real-time alerts, and intelligent workload allocation based on real-time data. Its comprehensive suite of features helps enterprises increase their IT efficiency and service delivery by enabling them to manage complex application workloads.
Features:
AutoSys supports various cloud platforms and mainframes, as well as Java. Furthermore, AutoSys supports virtual machines and mainframes.
It offers more features for managing dependencies between Hadoop jobs and traditional jobs.
Dev teams can also use Web service to create queries against automated engines.
It will allow native support for REST or SOAP web service protocols.
It optimizes resource usage by dynamically placing workloads over physical, virtual, and cloud resources.
Pricing: Contact them for a quote.
Verdict: The AutoSys Workload Automation solution is a complete business process automation solution that delivers predictive analytics to improve service delivery, enhance visibility, and reduces the complexity of managing mission-critical business processes. It supports multiple workloads, including Hadoop and AWS, and is flexible enough to operate on-premise and in the public cloud. AutoSys offers a variety of integration capabilities and flexible scheduling options, including native support for SOAP and REST web service protocols.
#7. Ansible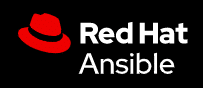 Ansible is a popular open-source project that allows you to automate IT infrastructures without having to learn code. It supports virtualization platforms and cloud environments, and it can configure a variety of devices and systems. You can use Ansible to automate any task, from software installation to system configuration.
Unlike other configuration management tools, Ansible doesn't require command-line knowledge. Users can specify the state they want to achieve, and Ansible will handle the rest.
Features:
To configure different servers, use the Ansible Playbook. It's a set of scripts that install, configure, and monitor various servers, depending on the user's needs. It can also be configured to work with various types of infrastructure, such as a web server. A typical playbook can install a web server, a database server, or even a network monitoring system. Ansible Playbooks can be written to automate many different tasks, each with its own set of options.
With its agentless architecture, Ansible can communicate with nodes using SSH, which eliminates the need for custom security infrastructure.
It has functionalities to automate configuration management and app deployment.
Pricing: Contact them for a quote.
Verdict: Ansible can be used for many purposes, including provisioning, configuration management, and app deployment. It also supports continuous delivery, security compliance, orchestration, and continuous deployment. It's a powerful but simple tool for IT automation. It's a reliable, secure, and predictable tool.
#8. Azure DevOps Server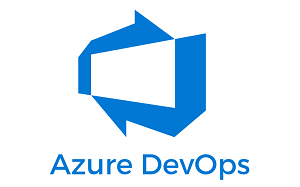 Azure DevOps Server is a source-code management solution that helps software developers share and store source codes with both internal and external parties. This platform allows businesses to automate continuous integration (CI) as well as change management operations.
Microsoft launched Azure DevOps in late 2018. This product includes tools for reporting, CI/CD, Git repos, testing, and much more. It offers many extensions and plugins that can be used with the platform.
Features:
Azure DevOps offers a lot of flexibility and customizable pipelines.
It allows IT professionals to work with cross-functional teams and software developers in order to execute multiple projects.
Azure DevOps Server helps administrators to manage agile projects, track and fix bugs, and track task progress in real-time.
Version control, build automation, and analytics are just a few of the many features that Azure DevOps Server offers.
Pricing: Contact them for a quote.
Verdict: Azure DevOps Server allows integration with third-party solutions like Docker, LaunchDarkly, and Redgate. It also offers collaborative software development tools for your team. Azure DevOps Server can be integrated with your existing IDE to allow you to work on any size project.
Conclusion
The Workload Automation solution gives you a central hub for scheduling and monitoring the processes. Also, these tools should be easy to use with drag-and-drop GUI written in low code.
Redwood, ActiveBatch, and Stonebranch are our top choices for Automic Automation alternatives.
Research Process – Alternatives To Automic Automation
Total time we spent on evaluating these tools: 24
Total tools evaluated: 18
Total tools finalized: 8
We spent 24 hours evaluating and researching 18 different Workload Automation Tools. We looked for features that should be available in an ideal workload automation tool. We looked at user reviews and compare products' features to determine which tools help you in your project development.
Based on our research, we believe the above tools drive your project in a better direction. Here we are not giving any ranking to any tool. Every tool in the list above has decent features. Best thing out here is almost all the tools come with free trial.
Related Posts: