8 AutoSys Alternatives & Competitors In 2023
In this blog post, we'll take a look at some of the top AutoSys alternatives and competitors in 2023. By the end, you should have a good understanding of what AutoSys competitors are available and what might be the best fit for your organization.
Keep reading to learn more!
Comparison Of The Best Autosys Competitors
| Name | Logo | Deployment | Pricing | Link |
| --- | --- | --- | --- | --- |
| ActiveBatch | | On-premises, Cloud-based & Hybrid. | 30-day free trial available. Contact them for a quote. | Learn more |
| Redwood | | SaaS, On-premises, Cloud-based & Hybrid. | 30-day free trial available. Consumption-based pricing model. | Learn more |
| Tidal Software | | On-premises, Cloud-based & Hybrid. | 30-day free trial available. Contact them for a quote. | Learn more |
| JAMS Job Scheduler | | Cloud-based | Contact them for a quote. | Learn more |
| Stonebranch | | On-premise & SaaS based. | Contact them for a quote. | Learn more |
| BMC Control-M | | On-premise or as a service. | Free trial available. Contact them for a quote. | Learn more |
| Ansible | | Cloud-based | 30-day free trial available. Contact them for a quote. | Learn more |
Introduction To Autosys Alternatives
AutoSys Workload Automation provides functionality for responding to business events in real-time. It can be deployed entirely or partially on-premise or in the cloud. It can dynamically place workloads over physical, virtual, or cloud resources. This feature allows you to optimize processing and handle spikes.
AutoSys central repository stores the activities and outcomes of all automation, combined with granular role-based access controls providing the traceability required for audit and compliance across on-premises and private and public cloud environments.
Features of AutoSys
AutoSys gives real-time operational control over all your workload, multi-cloud (private and public), as well as hybrid environments allowing operations to react to events quickly, reducing MTTR in a consistent and controlled manner with full auditory compliance.
It provides the ability for IT and business teams to integrate into service desk and ITSM tools. With granular role-based security, you can be confident you have the flexibility needed to allow self-service without sacrificing compliance or audit.
Automic Automation Intelligence complements AutoSys by providing predictive SLA monitoring and critical path analytics for mission-critical business processing. Machine Learning techniques applied across all your workloads give them time to resolve issues before impacting the business. Improve servicing delivery, decrease SLA breaches and reduce the cost of operations by being proactive.
It provides an expanding set of capabilities to integrate with cloud-based applications and services and a dedicated web service job type that allows you to integrate with any web service. Combining different processing environments, like cloud and on-premise, into a cohesive stream provides unified design and monitoring.
Why Do We Need Alternatives To Autosys
AutoSys is bundled with a variety of M&A (mergers, acquisitions) and future releases. This confuses the end-user about what support they can get. AutoSys' response times are also longer, making it unreliable.
Some services can be used for free, but others require that you use their training and expert onboarding. To scale automation, you can connect the system with any server or service. However, AutoSys' support for this feature is not as good as other tools. However, tech experts are able to provide proactive support and timely health checks.
List of Best Autosys Alternatives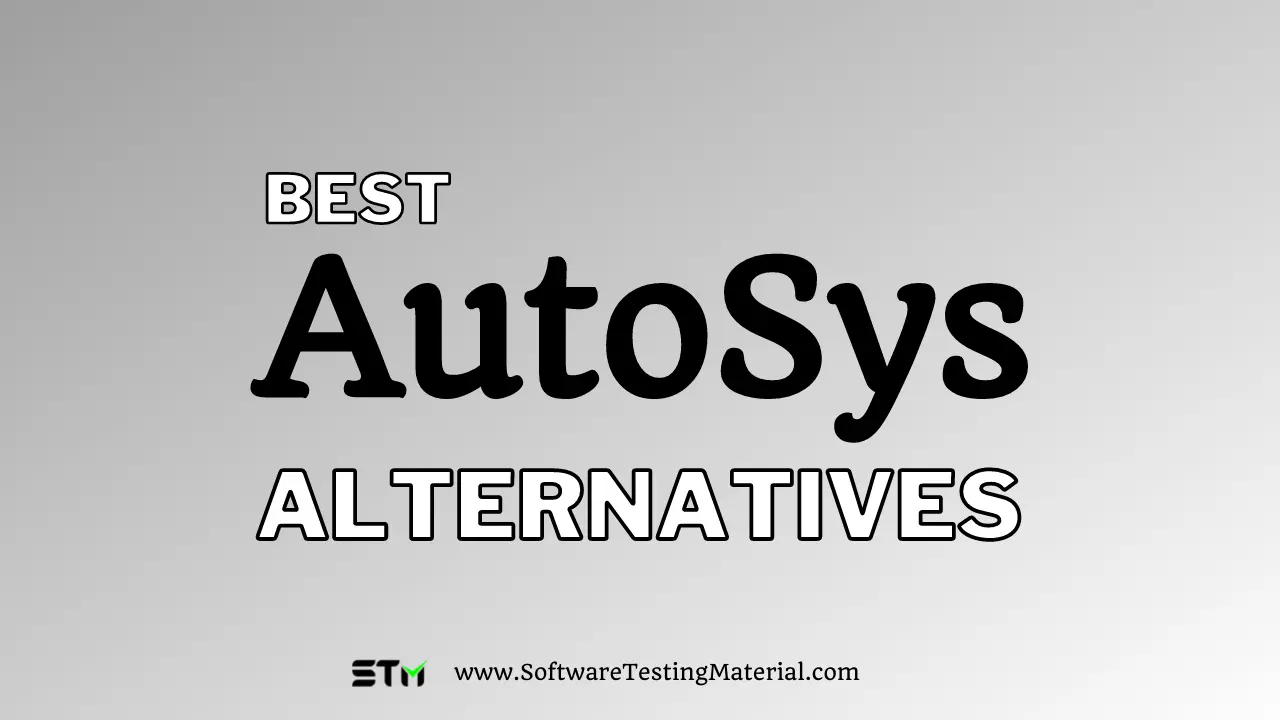 #1. ActiveBatch

ActiveBatch allows users to automate end-to-end business processes using a single, unified system. It offers features for no-code workflow development, cloud resource management, cost optimization, and DevOps collaboration. It also provides automated alerts and visibility for end-to-end workflows.
ActiveBatch enables organizations to manage and optimize complex workflows across multiple applications and platforms. It helps businesses automate their operations and save significant time and money. Furthermore, it's cross-platform scheduling capability makes it easy to automate your workload.
Features:
ActiveBatch is easy to integrate with dozens of common systems and command-line tools. The ActiveBatch Web Console also includes templated low-code Job Steps to simplify the integration of critical tools.
ActiveBatch Workload Automation allows the integration of multiple third-party applications without scripting, such as Oracle Crystal Reports and Microsoft Sharepoint. SQL Server, IBM, CyberArk Application Access Manager, and ServiceNow.
Engineers can monitor IT processes live in real-time to prevent job delays and job failures. Engineers can create custom reports to improve performance and mitigate the risk of policy violations or breaches.
It provides a rich content repository that includes hundreds of production-ready Job steps. These are building blocks for common scripted actions or functions that can be integrated into IT and business workflows.
Pricing: They offer a 30-days free trial. Contact them for a quote.
Verdict: ActiveBatch enables you to integrate various business-critical systems into a single platform. It has flexible interfaces that provide powerful out-of-the-box functionality while allowing you to customize the application to suit your unique needs. The job scheduler is the brain of the ActiveBatch workload automation architecture. It takes care of all the critical tasks – such as load balancing and dependency-checking – as well as reporting and notification.
#2. Redwood

Redwood is a cloud-based platform for job scheduling and workload automation. This platform allows you to automate any task. It can automate processes in the cloud, hybrid, or on-premise environments.
Redwood RunMyJobs has all the capabilities needed to automate the entire enterprise. The fully-hosted infrastructure of Redwood RunMyJobs will remove the complexity and endless cycle of maintenance. You only pay what you use with simple pricing plans.
Features:
Its capabilities go beyond ordinary schedulers and include sophisticated event triggers and time-based scheduling. With this, you can automate complex processes such as QA, testing, and data migration.
It also has a powerful Job Step library with pre-built actions for common file operations.
It provides a single-window to manage the execution of processes, schedules, steps, and tasks. Whether the workload is complex or simple, it can be arranged into a workflow and executed in either a sequential or linked-parallel manner.
It includes a monitoring service to ensure execution goes smoothly and sends notifications when processes fail or schedules are missed. And if you want to run the workload unattended, it includes a scheduling feature that lets you determine when the workflow will run.
Pricing: They offer a free demo. Contact them for a quote.
Verdict: Its industry-leading Workload Automation and cloud-native architecture are designed to automate your workflow and move at the speed of your business.
#3. Tidal Software

Tidal Workload Automation is a powerful, secure, easy-to-use enterprise job scheduling software. It allows users to easily automate their workloads, manage applications and resources in real-time and helps reduce costs by streamlining processes.
With Tidal Workload Automation, organizations can easily monitor performance, track utilization across multiple systems, and optimize processes.
Features:
It provides job scheduling, workload optimization, resource management, and system monitoring features.
It comes with a robust set of analytics that can help users make better decisions and gain insights into their operations.
Simplifies workload management by eliminating manual processes, providing a centralized view of job status and resource usage across multiple systems.
It has advanced features such as automated job distribution, scheduling optimization, and event-based triggers that can help users automate complex workloads and optimize resource utilization.
The software also has built-in security features such as password protection and encryption to ensure data safety.
Pricing: Contact them for a quote.
#4. JAMS Scheduler

JAMS Scheduler is a highly versatile platform for managing and running jobs, workflows, and analytics. It's easy-to-use interface and powerful capabilities enable it to process a large number of batch jobs. Organizations use JAMS to automate mission-critical processes. Despite its simplicity, JAMS is a powerful solution for optimizing complex workloads.
Features:
JAMS Scheduler allows you to manage multiple platforms and orchestrate their execution. It makes it easy to connect Windows, UNIX, and OpenVMS with Linux.
Managing batch processes across the enterprise is quite complex. Complexity increases exponentially as you add servers and applications to your enterprise. JAMS Enterprise Jobs Scheduler is a powerful tool in your arsenal which provides Resource Based Scheduling.
JAMS Enterprise Job Scheduling also includes a PowerShell Host to execute PowerShell scripts. The PowerShell Snap-in includes more than 40 JAMS-specific cmdlets and a JAMS Provider that exposes your JAMS objects for PowerShell.
It is easy to create a stream of jobs in a Setup that can be managed as one entity. A Setup can contain any job that runs on any platform – Windows or UNIX. JAMS manages all details regarding scheduling and sequencing individual jobs.
Pricing: Contact them for a quote. A free trial of 30 days is also available.
Verdict: JAMS Scheduler has an easy-to-use interface that allows for centralized job scheduling. Job types can be repeated hourly, one-time, or chained, and there is a variety of options for creating and editing jobs. You can also receive email logs so you can monitor job performance. Besides this, Jams is compatible with many languages and platforms.
#5. Stonebranch

Stonebranch is a real-time hybrid IT automation software that automates complex processes, manages, and tracks them. It supports various business processes and workflows. Stonebranch Workforce Automation automates the repetitive work and activities that employees have done for years without you even knowing.
Stonebranch is an excellent tool for small and medium-sized businesses to automate their workforce. This software can help you free up time to do other things and allow you to finish work that other employees have completed. This can help improve your company's productivity and prevent you from having to hire new workers to finish a project.
Features:
You can manage your entire IT environment via a central command center-style platform. You can control the workload for your entire company. Changes can be made in a single click.
You can integrate any platform, application, or mainframe from the cloud to the cloud. You can choose from pre-packaged integrations or build your own, or you can download blueprints from the open-source, community-driven Stonebranch Integration Hub.
Automation is possible without being a programmer and the need for custom scripting. You can easily create workflows using an intuitive drag-and-drop user interface.
It provides a convenient GUI by which users can manage all business processes and handle complexity.
Pricing: They also offer a free demo. Contact them for a quote.
Verdict: Stonebranch provides event-based IT automation solutions to help you respond to your business needs. This solution will provide you with centralized control, 24/7 availability, and unlimited integrations.
#6. Control-M

Control-M is a workload automation software that automates the creation, management, scheduling, and monitoring of production workflows. It offers unmatched workflow automation, which lowers operating costs and increases application deployment speed.
With this solution, you can monitor the performance of your batch jobs, including those created by different application groups on various servers. You can also streamline your workflow orchestration by creating a single dashboard that displays all the jobs in one location. This enables you to monitor the status of each batch and understand the impact it will have on your business.
Features:
It allows you to embed workflow orchestration into your CI/CD pipeline.
It can integrate with AWS, Azure, and Google Cloud Platform to automate workflows in hybrid and multi-cloud environments.
It offers advanced and out-of-the-box insight into all jobs across your company, significantly improving run time estimation with the help of Batch Impact Manager analytics.
Its High Availability feature allow businesses to maximize production environment uptime, prevent data loss as well as ensure business continuity in case of hardware failure. It also supports automatic or manual failovers to a secondary host from a single control point.
With its Workload Change Manager feature, users can automate application workflow promotion between test and production environments in order to accelerate deployment cycle times and application change.
Pricing: Contact them for a quote.
Verdict: BMC's Control-M is another excellent automation tool for workloads. This tool makes data workflow orchestration easy on-premises and as a service. It makes it easy to manage workflows in multi-cloud and hybrid environments.
#7. Ansible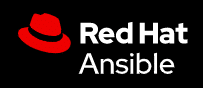 Ansible is a powerful open-source automation that can execute commands on a single server or a group of servers. It is an open-source platform for automation and is used to automate IT tasks like configuration management and application deployment. It also supports intraservice orchestration and provisioning. These days automation is essential because IT environments are complex and require developers and system administrators to keep up with them. Automating complex tasks makes developers' lives easier and allows them to concentrate on tasks that are more valuable to the organization. Automation reduces time and improves efficiency.
Features:
Ansible configurations are simple data descriptions of infrastructure and are readable by humans and understandable by machines. To manage systems, you only need a password or an SSH key (secure socket shell, a network protocol key) to get started.
It allows you to quickly and easily create multitiered apps. Ansible doesn't require you to write custom code in order to automate your systems. Instead, you can list the tasks that need to be completed by creating a playbook. Ansible will then figure out how to get them to the desired state. This means that you don't need to configure every application on each machine manually. Ansible uses SSH (SSH to communicate with remote hosts) to run playbooks and execute all commands.
It makes it easy to orchestrate tasks by using automated workflows, provisioning, and other tools. Ansible playbooks are portable, so you can orchestrate the same infrastructure you created using the Ansible Playbooks.
The initial step in automating your applications' life cycle is automating the provisioning of your infrastructure. Ansible allows you to provision cloud platforms, virtualized hosts, and network devices.
Pricing: Contact them for a quote.
Verdict: Ansible is known for its simplicity and integration with other automation tools. Users do not need to be system administrators to use it. Its simplicity and extensibility make it an excellent tool for orchestrating large environments. And as a lightweight, consistent, and versatile automation tool, Ansible is easy to use and maintain.
#8. Activeeon

ActiveEon is an open-source solution that combines multiple capabilities, including docker support, file handling, and connectors. To learn more about ActiveEon, sign up for a free trial today. ActiveEon's unified automation platform is capable of automating workloads at any scale and can support on-premises and hybrid infrastructures.
It includes a workflow studio, a scheduler, a resource manager, a job planner, analytics dashboards, a notification portal, and various advanced features like event-based alerting for enterprise use.
Features:
It features a Workflow Studio that allows you to create dependencies between multilingual tasks. It comes with a list of pre-built workflows that can be used for different business purposes (big data analysis and machine learning, financial, data connectors, etc.). It offers an intuitive interface to create workflows that represent your distributed computations. A workflow can contain one or more tasks and their dependencies.
It enables users to automatically adjust their computing capacity up or down according to their need in cloud resources. Vertical and horizontal scaling allows users to control how many resources they use to ensure performance and reduce costs.
Configurable load factor lets you reduce cloud costs by only deploying virtual machines when they are needed. With the min/max virtual machine threshold, you can ensure your budget is not exceeded. It has a smart and configurable elastic policy that lets you shut down unused virtual machines as quickly as possible.
Pricing: Contact them for a quote.
Verdict: This is a cross-platform and cloud-oriented solution that allows you to manage heterogeneous computing resources on-premises, as well as clusters and clouds. Its advanced resource manager allows you to combine resources into hybrid infrastructures and manage them easily using this resource-agnostic tool.
Conclusion
Businesses need a tool that can manage the entire tech stack to centralize job scheduling and workload automation. The tool must be flexible and reliable to ensure future-proof automation of workloads. These were some of the top AutoSys alternatives. Our top picks include Redwood, ActiveBatch, and Stonebranch.
Research Process – Alternatives To AutoSys
Total time we spent on evaluating these tools: 24
Total tools evaluated: 18
Total tools finalized: 8
We spent 24 hours evaluating and researching 18 different Workload Automation Tools. We looked for features that should be available in an ideal workload automation tool. We looked at user reviews and compare products' features to determine which tools help you in your project development.
Based on our research, we believe the above tools drive your project in a better direction. Here we are not giving any ranking to any tool. Every tool in the list above has decent features. Best thing out here is almost all the tools come with free trial.
Related Posts: