Best Construction Project Management Software
Are you in the market for construction project management software?
As a construction professional, you know that project management is essential to the success of any project. Whether you're managing a small renovation or a large-scale building project, using the right software can make your job much easier.
In this blog post, we'll take a look at some of the best construction project management software currently available. We'll also discuss the features that make each program stand out from the competition. So whether you're just starting out in construction or you're looking for an upgrade, read on for information on the best software options available today.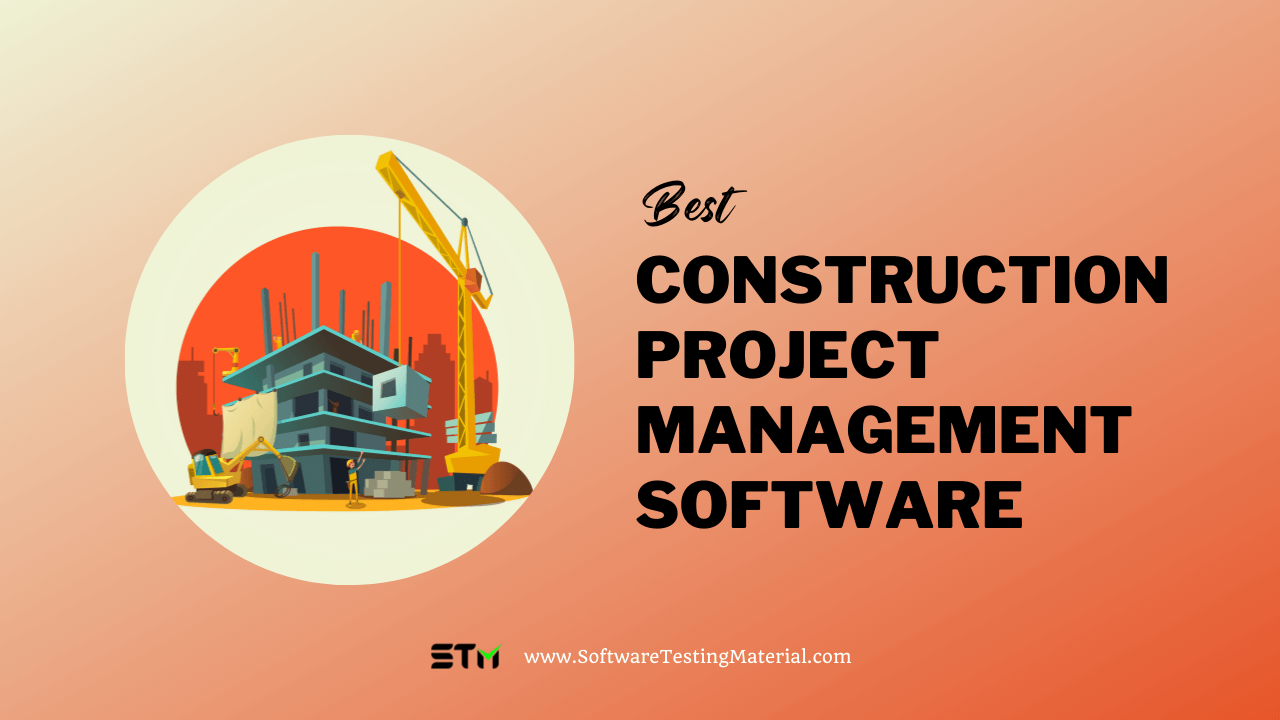 What is Construction Project Management Software?
Construction project management software has become an essential part of construction teams for a variety of reasons. It is a tool used by many professionals to simplify construction management processes and digitize and automate otherwise manual tasks. Construction project management software is used to streamline daily tasks in order to improve the delivery of projects, which impacts the bottom line of construction companies.
With its ability to manage multiple projects, it can make the work of a construction project manager much easier. It helps construction teams collaborate in one location and keeps tasks organized around plans and trades. It also supports paperless contracts, digital workflows, and real-time updates.
Why use a Construction Project Management Tool?
If you're a construction manager looking to improve the way you handle your projects, you should consider a construction project management tool. 
Convenience – Many construction management tools offer a variety of features that can be customized to meet the needs of your team. If you want to track, prioritize, and review tasks, these tools are the way to go. 
Increased Visibility – For a project to be efficient and accurate, it is crucial that you have real-time visibility. Analytics tools and reporting keep project managers, stakeholders, and subcontractors informed. They are able to identify potential issues before they become costly problems. You can generate reports on a daily basis, weekly basis, and monthly basis.
Automate tedious tasks – Paperwork can quickly accumulate during a project. Automating tasks such as budget tracking and manual accounting can be automated to eliminate time-consuming, tedious tasks. It is possible to free up your team members to do more important tasks by automating tedious manual accounting and project tracking.
Quick Task Assignment – Project managers can assign tasks in real-time so that everyone is aware of where and when they should be at each stage of the project. Managers can quickly assign the right person or team to complete certain tasks if they are urgent.
Overall Accountability – Construction management tools increase accountability through document control. Through a central repository, all-important project documentation can be tracked by version. The central repository of project documentation ensures everyone involved in the project is aware when changes occur.
Who uses construction project management software?
Construction project management software is used by independent contractors and construction companies to streamline project management processes as well as keep operations from spiraling into chaos. It helps contractors, builders, subcontractors, and other team members optimize and streamline their workflows. It also generates reports with an overview of projects, costs, and more, including the current project stage for management.
How Much Does Construction Project Management Software Cost?
The subscription pricing model for construction management software doesn't require the user to purchase a license. Instead, users pay recurring monthly and annual fees to the vendor.
Software for managing construction projects is one of the most transparently priced in the industry, especially when it comes to enterprise accounts. Many products for small businesses and contractors offer transparent pricing. However, many enterprise-level products do not.
Many of these products have similar pricing. Products that do not have a flat monthly, annual, or per-user license fee are usually priced according to the amount of business performed within the software. Although the exact method for calculating business volume may vary, the objective is to charge the software based on the percentage of business that is done within the platform. This is to ensure that the software remains affordable in relation to its size.
Pricing models can vary widely between products, so we recommend getting quotes from several providers. There is no simple formula or table that can give you an estimate of how much you could spend. Software companies are more than happy to give you a quote, provided you provide some information about your company and upcoming projects.
Is Construction Project Management Software Worth the Cost?
Yes, construction project management software is worth the cost. Construction professionals use it to automate all phases of the construction management process. This includes optimizing daily tasks in construction development and improving project delivery.
How to choose the right construction project management Software?
#1. Set Your Budget
This is a crucial consideration when buying project management software. There is no difference between providers when it comes to this type of technology. You should be focusing on whether it offers true value for money.
#2. Identify Specific Business Requirements
There is no single solution that will work for everyone. Make sure to choose the one that best suits your needs. These are the three main categories of this technology:
Issue Tracking Management – A small error in construction can cause a chain reaction. Monitoring and fixing bugs are essential. This is exactly what this type of construction management solution does. This solution can assist you in resolving common problems.
Portfolio Management – Software that helps to reduce performance risks by cost tracking and management. They ensure that optimization changes are made. These tools can help you to manage your time more effectively and increase efficiency.
Integrated Construction Estimation (ICE) – These tools integrate portfolios with financial and business management aspects of construction. They provide a range of functions, including resource management, task and operation scheduling, contract writing, and modification.
#3. Evaluate Features
To help you find the best property features for your activities, make sure you determine your business' needs. Consider the following questions to help you with this aspect:
What are features missing from your current construction management system?
What are your current management systems' pain points?
What would your time and money be saved by addressing these problems?
You might also find it helpful to list at least 10 of the most important features that you feel you require.
#4. Security and Safety
It is important to ensure that sensitive documents are secure and protected. Make sure you choose one that can encrypt and protect your data. It must also recognize that you own the data.
#5. Check Scalability
It is possible that scaling up your software might become necessary during construction. This is especially true when you are employing several subcontractors.
#6. Ensure Ease in Deployment and Integration
A user-friendly interface is an important consideration when selecting the right construction management system for contractors and builders. Complex features that are hard to use will only make things more difficult.
It is important that the software can be integrated with existing systems and processes, such as Excel. Although it may seem like a small thing, linking Excel spreadsheets to your digital program can make your life easier and save you time over the long term.
#7. Pricing
It is difficult to estimate product costs accurately without consulting a company representative, as most construction project management systems do not use flat monthly or annual pricing. It is worth doing your research with any company you are interested in to see if the pricing model suits your business.
#8. Customer and expert reviews
Before you actually use the software, read product reviews like these to get a better understanding of the company behind it. Before you make a purchase, read the detailed reviews below to see what other people think about these products.
#9. Free Trial
Many solution providers offer a free trial of their applications. Request a trial on any solution that interests you and then compare. This will help you and your team determine what features you need in the software. This will allow you to make informed decisions.
Construction Project Management vs. Construction Management
The project manager is responsible for managing the project's operational logistics. This includes creating schedules and invoices and facilitation of meetings between all parties. The construction manager, on the other hand is more involved in the construction process and has a deeper understanding. The responsibilities of the construction manager include hiring subcontractors, ordering material, and leasing equipment.
For large projects, construction managers and project managers can be different people or teams. These roles can be shared depending on the project's size and how it is managed by the owner.
Summarizing, construction managers are more involved in the construction process and have more knowledge than project managers, who play a more administrative role.
What are the key features of Construction PM Software?
Financial Planning – Construction management software offers a variety of financial planning modules that can be used to estimate, track and manage expenditures. The cost estimate module allows users to make estimates for various elements of their projects. This reduces the chance that the project will stop due to funding shortages.
Reporting and Analytics – If you want to have the most control possible over your project, then business intelligence capabilities such as reporting and analytics are essential. Advanced drilling down into project details can reveal problems and provide a complete understanding of the progress of the project. This tool can be used to track goals and receive real-time updates on significant changes.  
Project Management – Project managers have the option to use the project management tool to manage and delegate the overall project as well as their individual tasks. This feature provides insight into RFIs and change orders, committed costs, and other important activities. You can break large projects down into smaller pieces using work breakdown structures. This allows you to delegate tasks to the right workers.  
Job Scheduling – It helps in the scheduling of tasks and equipment allocations. It should be able to balance workloads and can rebalance immediately when necessary. This system should be used to plan project timelines, allocate resources, and manage manpower.
 Document Management – Users can use document management features to send, receive and retrieve business-related documents. To facilitate collaboration and communication, you can upload images, schematics, and drawings to the system.  
Subcontractor Management – Manage contracts, track financial activity, and delegate tasks to subcontractors directly within the system. This ensures everyone is on the same page. Subcontractors can be reached via the internal messaging system or automated text alerts.  
Bid Management – Managing preconstruction can speed up the process from start to finish. These features allow bid managers to convert more bids into smaller packages, simplify big package creation, and find the best bid options for each project.
What are the different stages of construction?
 A construction project goes through the following stages:
Creating the building design
Getting the approvals for construction
Cost estimation
Execution includes tracking budget, time tracking for payrolls, team collaboration, etc
Payrolls
Project closure
Fact Check
Market Future Research Report indicates that the market for construction software is expected to grow to $2.71 billion in 2023. This is due to the many benefits of the industry as well as increasing investment in it, amid rapid urbanization and lax regulation. It has seen an 8.8% increase in growth since 2017.
Popular Construction Project Management Software
#1. ClickUp
Best for small to large companies.

ClickUp is one of the top construction project management software used byhighly-productiveteams. This powerful tool offers many customizable features to support construction teams of all sizes. It also scales as your team's workload grows. The software allows you to track tasks, assign subtasks, share updates, and manage contractors. 
Features:
Chat in real-time from your browser, desktop, or mobile device. ClickUp allows everyone to communicate seamlessly and get the job done quicker with ClickUp.
You can manage resources in a List or schedule tasks on a Calendar. Or slide dates around on Gantt charts. ClickUp offers more than 10 views, so you can plan everything without having to sweat.
With a global timer, you can track time for all your team members from any location. To track time, you can set estimates, add details and generate reports.
With this tool, you can draft documents, databases, and wikis for any construction project. You can also edit in real-time with others and leave comments for your team.
Pros:
Free powerful version supports unlimited users.
Easy to use
It also supports macOS, Windows, and Linux platforms.
Very secure platform
Cons:
No Table view in the mobile app
Pricing:
Free Forever plan
Unlimited plan: $5/month per member
Business plan: $9/month per member
Enterprise plan: contact for a custom quote
#2. Wrike  
Best for big construction companies.

Wrikeis an innovative construction software solution. It has a feature called work intelligence that helps you identify potential risks and mitigate them. Wrike's construction project management software makes it easy to monitor all details and ensures maximum profitability.
Features:
It offers real-time reports that you can use to keep stakeholders in a loop.
With its drag-and-drop interface, you can move items around and add dependencies. 
Wrike allows you to group tasks so that you can easily find the ones that need your attention. You can also sort the data and assign tasks to specific people. As long as the tasks are grouped under the same folder, they'll remain accessible to other users.
It offers time tracking tools that simplifies billing process by creating a timesheet to record data.
Pros:
Interface is intuitive
Integration with cloud storage apps like Dropbox, Box, or Google Drive
The free plan allows up to 5 users and provides 2GB storage.
Cons:
Comments cannot be converted into tasks
Limited features for project tracking.
Pricing:
Free plan:
Professional: $9.80/month per member
Business: $24.80/month per member
Enterprise: Contact for a custom quote
#3. Smartsheet
Best for managing construction projects and scaling up to enterprise-level programs and portfolios, all with one platform.

Smartsheet construction management software offers an easy-to-use interface that looks like a traditional spreadsheet but is much more powerful and customizable. It supports many different types of work and is highly configurable. It offers pre-built solutions, templates, and tailor-made solutions for construction organizations, including owners, general contractors, and real estate agencies.
Features:
With this tool, you can capture issues in real-time from any device with mobile apps and increase collaboration among project teams, vendors, subcontractors as well as clients.
You can reduce testing and inspection errors, speed up close-out times, and increase job satisfaction by maintaining transparency among clients and site crews.
Smartsheet allows you to quickly respond to clients, partners, and internal leaders, regardless of whether you are reporting on-site safety and project plans, and create customizable dashboards to show this information to them.
Smartsheet platform can be connected with Procore, Primavera P6, or proprietary software to fill out scheduling and reporting gaps or help you track in departments like legal, finance, and HR.
Pros:
Ease of deployment and usability. 
It is easy to manage the timeline, milestone tracking, budget, and expense tracking. 
Cons:
Users report it is not easy to track tasks and bugs.
Pricing:
Pro: $7user/month
Business: $25user/month
Enterprise: Contact them for custom quote.
#4. Zoho
Best for small and medium construction companies.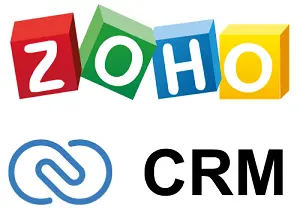 Zoho Projects is cloud-based project management software designed for small and medium construction companies. This construction management tool is 100% customizable.
Features:
Instead of having important documents scattered across different employees' hard drives, keep them all in one app. You can organize, find, and retrieve documents for future use with project tags, meta data, and categories.
Projects run more smoothly if RFIs are sent and received on time. This app allows your team to quickly and easily send RFIs, email responses, or trigger reminder emails for all parties — in just a few mouse clicks.
Assign tasks and set deadlines and priority levels. Employees will be notified about upcoming and pending tasks. You can sort tasks by status (completed/in progress/critical) and keep track of individual job progress per project.
Pros:
It is simple to use
Capabilities for time tracking
Cons:
Templates are not included in the free plan
Limited storage available with the free plan
View of complicated resources management
Pricing:
Free: $0/month per user
Premium: $5/month per member
Enterprise: $10/month per member
#5. Monday.com 
Best for individuals and businesses.

Monday.com allows you to manage, plan, and track all phases of your construction project. Its construction management templates make it easy to see each stage of your build and receive notifications when tasks are completed. Monday.com offers many services such as scheduling, budgeting, and file-sharing.
Features:
Clear dates: Everyone has a live view of the current state of affairs using desktop and mobile.
Clear ownership: All issues, delays, and progress are shared with project managers and contractors, sub-contractors, and customers. Everybody sees the same thing.
This plan is suitable for any size project: You can connect multiple plans to see the larger picture of execution vs. planning across many areas.
Pros:
Monday.com is a great option for anyone looking for software that can keep track of their work, as well as for businesses of any size. 
It is highly recommended for construction management software due to its wide variety of features.
Cons:
Pricing:
Individual: Free forever (up to 2 users)
Basic: $8 per seat per month
Standard: $10 per seat per month
Pro: $16 per seat per month
#6. Fieldwire
Best for architects, contractors, and designers.

Fieldwire is another great construction project management software with real-time messaging, punch lists, scheduling, and reports. This mobile construction software solution offer efficient task management, plan viewing, issue tracking, and team collaboration from one job site to another. Small construction teams can easily use it to improve coordination, track schedules, and manage resources.
Features:
This software features task management, which will help speed up the closeout process by creating a task punch list. You can import item checklists and determine if a task is complete or needs improvement. You can assign tasks to different site team members and include documentation, photos, or markups.
Fieldwire offers integrated task management capabilities that increase productivity on-site and monitor man-hours and cost. 
It is easy to create and assign tasks to your team. You can schedule work by setting due dates and using calendar view to manage your 3-week lookahead. It is possible to import tasks from Excel and create customized spreadsheet and PDF reports. You can also manage subcontractors and keep their work updated in one place. This will make your projects run more smoothly.
Its issue tracking tools allow you to organize issues by trades or location. You can submit them via walkthroughs and have them assigned to the right subcontractor.
Pros:
Supports Kanban boards and Gantt charts.
You can view construction plans on the web or mobile instantly, version control blueprints, and sync all edits, markups, or annotations for updated team access. 
Cons:
You can only have five users on the free plan, and you won't be able to get custom statuses.
Integrations with Slack and Microsoft Outlook are not available.
Pricing:
Basic (free)
Pro ($44/month per member)
Business ($64/month per member)
Premier ($104/month per member)
#7. Procore
Best for owners, subcontractors, and main contractors.

Procore construction management software helps you to manage construction projects, assets, and accounting. You can use it to oversee complex projects via a simplified dashboard.
Furthermore, you can customize the application to measure workflow. With this software, you can maintain full visibility over entire projects in one convenient location. This construction project management software is ideal for construction managers, subcontractors, and owners. It is fully customizable, and you can choose which tools are right for you. 
Features:
Procore's platform can be used online as a cloud-based, online app for desktop computers. Procore can also be accessed via mobile apps on iOS, Android, or Windows. It is easy to use on the move, making it ideal for those who require collaboration capabilities. It's mobile apps and online platform have the most modern and clean interfaces of any construction management tool.
It helps you manage your construction projects, financials, and resources from planning to closing. It connects all project participants to the platform that provides solutions specifically tailored for the industry, including those for the general contractor, specialty contractor, and owner. 
It offers the largest number of third-party integrations via the Procore Marketplace. Sage 300 CRE (for estimating), Sage 100 Contractor Connector, and Docusign are some of the most popular integration partners.
Pros:
It is easy to use.
Outstanding customer service, training, and technical support.
Cons:
Procore cannot give you a price estimate without speaking with a sales representative.
Lacks comprehensive accounting capabilities
Some workflows are not flexible and can be difficult to set up.
Pricing: Contact them for a quote.
#8. Sage 100 Contractor
Best for small to mid-sized contractors to manage business operations more effectively.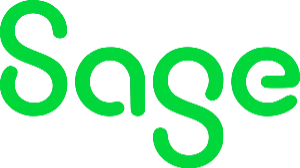 If you're a contractor looking for an all-in-one construction management software, Sage 100 Contractor is an excellent, simple, out-of-the-box solution. Built specifically for the construction industry, this software allows you to stay connected with crews and subcontractors. 
It tracks invoices, balances, and change orders so you can keep track of everything that impacts profitability. The application also alerts you to overtime hours, unbilled change orders, and unexpected material costs. Sage 100 Contractor can help you streamline the process of running a business and ensure you stay on top of everything that impacts profitability.
Features:
It is capable of handling basic stock, serialized items, bin numbers, and Materials Safety Data Numbers. It can also manage inventory from several vendors with different order numbers.
Sage 100 Contractor's project management tools improve visibility for project managers through exceptional dashboards, reporting, and reporting features. It makes use of data from other modules such as accounting, estimating, and service management to automatically start projects and keep them on track. 
Sage also offers key features such as accounts payable and receivable management, general ledger and inventory management, service management, and job costing/estimating. 
Sage Estimating feature provides construction firms large and small with the power and flexibility to significantly speed up the estimating process.
Pros:
Integration with other Sage products, including accounting and estimating.
Small- and medium-sized companies can get a lower price point.
Cons:
It is not a cloud-based solution which reduces the functionality in comparison to cloud-based alternatives
Customers complain that they have to hire consultants to fix problems with the software.
Pricing: Contact them for a quote.
#9. CoConstruct
Best for home building and remodeling teams.

CoConstruct is an all-in-one software that makes managing your business and your projects easy and straightforward. It is an easy-to-use software for construction professionals. It streamlines project management, reduces ambiguity, improves productivity, and facilitates communication between the team and your clients. 
Features:
CoConstruct is that it has a built-in project manager, allowing you to keep track of all activities in one place. You can track all your project tasks, track your leads, create proposals, and even give your clients 24/7 access to information. The software also helps you track communication with your clients, streamline your timesheet management, and make it easier to manage your project. 
CoConstruct includes a wide range of tools for construction management. The core functionality of CoConstruct includes support for estimating, CRM and bidding, accounting, as well as scheduling, change orders, and scheduling. 
Specific features for project management include scheduling, progress reports, scheduling, mobile timesheet management, budgeting, forecasting tools, and many other features.
Users can coordinate scheduling between the field and the office with CoConstruct's cloud-based system. It helps you stay connected to your team and keep projects moving.
Pros:
Cloud-based solution and mobile app
Excellent CRM and client communication features, including a company-branded portal for clients
Cons:
The inability to integrate certain third-party products is more restrictive than other products.
The user interface is somewhat outdated and runs slower than other competitors. Some users complain about the app freezing/crashing sometimes.
Pricing: 
Standard: $99/mo $349 after 2 months
Plus: $399/mo $599 after 2 months
#10. RedTeam
Best for small and medium businesses.

RedTeam is an online solution for managing construction projects for contractors and small to medium-sized construction companies. It is packed with features and has a strong reputation among its customers. It is among the most cost-effective options for construction project management.
Features:
It provides a mobile app called FieldShare that allows contractors and subcontractors to update job progress, upload photos and locate project information remotely from their job site.
This product assists construction professionals in all phases of the construction process. It starts with a customer database to manage existing and potential clients. RedTeam also includes tools that help you manage your budgets, create RFQs, and generate estimates. It can also handle change orders and manage contracts.
Administrators can use RedTeam to track equipment, submittals, and RFIs, manage subcontractors and work with vendors. 
RedTeam also includes a platform called TeamPlayer for subcontractors. They can access and update project information, track hours, and report expenses and incidents.
It can be integrated with many other construction management platforms such as Autodesk and Levelset. RedTeam also integrates with several of the most popular accounting tools like Sage 100, Sage 300, and Quickbooks.
Pros:
RedTeam's user interface is extremely smooth and intuitive. The design is clean and modern.
Its pricing is all-inclusive and more affordable than other products in the market.
Cons:
The submission process can be a little cumbersome.
The reporting features on these products are not as sophisticated as those found in other products.
Pricing: It costs $395 per month or around $4,800 per year. 
#11. Buildertrend 
Best for home building, remodeling, and specialty contracting.

Buildertrend is a cloud-based construction management software designed specifically for homebuilders, remodelers, and specialty contractors. It provides users with tools that simplify project management and customer service while allowing for easy communication and collaboration. 
This software can be used on both desktop and mobile devices and has a built-in CRM for customer management. Users can make changes to orders, process payments, and manage selections from one central location. It even offers mobile apps.
Features:
With a comprehensive warranty and service management feature, you can easily communicate with clients and keep everyone on the same page. 
Buildertrend offers a wide range of features that address project management. 
Buildertrend's construction project management tools include daily logs for keeping teams accountable, work-in-progress reports, to-do list functionality to create and track action items, scheduling functionality, and in-platform messaging. These features help improve efficiency and meet deadlines. 
Buildertrend also allows you to create and manage bid requests without paper. All of your documents and proposals can be managed in one location, allowing you to be more efficient. Not only can you send out bid requests quickly and easily, but you can also manage the entire process from a mobile device, ensuring your proposals stay up-to-date. 
Other features include document storage and punchlists, plan markup, and document and photos storage.
Pros:
The user-friendly dashboard offers helpful features such as an owner view. 
Custom reports are also included in Buildertrend. 
It has excellent customer support.
Cons:
It has a steep learning curve.
Lacks some functionality important to commercial clients.
Pricing:
Core Plan: $99/mo $349 after 2 months
Pro Plan: $399/mo $599 after 2 months
#12. Autodesk Construction Cloud 
Best for big projects & teams.

Autodesk Construction Cloud is a cloud-based construction software provide a common data environment for teams to organize and classify project data. It can also help teams break the design down into relevant scopes. For estimating teams, Autodesk Construction Cloud provides two and three-dimensional quantification workflows. Moreover, it offers document management.
Features:
Insight feature for Autodesk Construction Cloud provides predictive insights and analytics for project data. It also helps you understand any gaps in the project data and identify any problems that need to be fixed.
Autodesk's Construction Cloud includes a complete suite of modules designed for the construction industry. These include Autodesk Build (formerly BIM 360), Autodesk Takeoff and Autodesk Docs. Each module is priced separately and sold separately. However, they all work together on the same cloud-based platform. 
Autodesk offers some of the most well-known integrations are Bluebeam Revision, CMiC, and Stack.
Pros:
Autodesk has a variety of products that can be used at different stages of the construction cycle.
Autodesk is one of the most flexible, accessible, and user-friendly options available on the market.
It is more flexible than other companies when it comes to choosing and selecting the features that you require.
Cons:
It has acquired multiple companies and rebranded them to make it more confusing. The organization and positioning of its products are confusing after being rebranded and acquired by other companies.
Prices start at a low level but quickly rise depending on the number of modules included.
Pricing:
Small project & team collaboration: ₹29,500/yr
Flexible collaboration across many projects: ₹51,920/yr
Collaboration without limits: ₹96,760/yr
#13. STACK
Best for trade contractors, home builders, and general contractors.

STACK is a cloud-based construction project management software that allows users to measure plans, collaborate, create proposals, and finalize estimates. It's designed for suppliers, manufacturers, and general contractors. It also helps with plan viewing, reporting, team collaboration, and plan viewing. Flexible offerings and engagement inclusions make it easy to connect materials with customers.
Features:
Securely sort project plans, specifications, and other documents into a central hub. Simple searching speeds up the process of sorting and allows teams to quickly find relevant information.
Stack eliminates the need for paper and manual calculation methods, making takeoffs faster and more accurate. It also keeps all project participants on track by managing overhead, markup, and costs. Stack offers real-time collaboration, so you can see project details from any location.
For construction projects, STACK's cloud-based construction takeoff software provides an all-in-one solution to manage construction bidding processes. It includes smart estimation technology, takeoff measurement tools, real-time collaboration, and streamlined bidding. 
STACK construction project management software offers users a centralized hub for all construction documents. With it, construction professionals can view, measure, and collaborate on project documents from any location.
Pros:
Easy-to-use
 Its user-friendly interface makes it easy to navigate between different flows and features.
Good customer support
Cons:
The pricing structure is a little bit restrictive. 
Pricing:
Start: $1,999 /yr
Grow: $4,999 /yr
Build: Contact for pricing
#14. JobProgress
Best for seamless and remote teamwork.

JobProgress is a leading productivity and construction project management software for general and specialty trade contractors, estimators, and service companies that allows users to manage their entire business from anywhere. It includes tools to organize, communicate with customers, estimate, manage jobs, manage customers, and invoice. 
It performs a variety of basic and advanced functions, including scheduling and daily logs. Users can also utilize the software on mobile devices, which gives them the flexibility to perform their duties wherever they may be. It also supports document, photo, and plan markup. The software also integrates with various everyday software products. 
Features:
The key features include a customizable job and workflow manager with CRM, dashboard work centers, and instant proposals and contracts. Secure cloud storage is also available.
JobProgress allows users to follow a simple workflow for each lead. The job and workflow managers ensure job progress on projects. You can automate steps and workflows, manage staff and production calendars and add jobs to track per customer. Template builders allow users to quickly create proposals, quotes, and contracts.
Contractors can use the built-in Customer Relation Manager (CRM) to organize and store important client, job, and business information from anywhere. Automated emails, sales automation, statistics, and social media integration are just a few of the customer relationship features. JobProgress allows clients to sign and receive payments on the spot via their mobile devices.
Other JobProgress features include voicenote, photodraw, mapping and navigation, VoiceNote, and PhotoDraw.
Pros:
You can create estimates and invoices faster by selecting from a variety of materials and labor rates.
Automating workflow steps and stages can reduce mistakes and increase productivity. This will ensure that job progress is made on multiple projects.
Get estimates from clients on-the-spot and digital signature capture through JobProgress's mobile apps.
You can organize clients and jobs with the built-in CRM tool. Also, automate sales and marketing emails to clients.
It is cloud-based accessible from anywhere.
Cons:
It cannot connect or read data from the company database.
Pricing: Only $55 /MONTH PER USER and $500 setup fees.
Conclusion
The construction industry is booming and with it the need for good construction project management software.
There are many different types of construction project management software on the market, but some are more popular than others. The key features of good construction PM software include task management, time tracking, budgeting and forecasting, document management, and collaboration tools.
Some popular Construction Project Management Software programs are ClickUp , Wrike , Smartsheet , Zoho Projects , Monday .com , Fieldwire , Procore , Sage 100 Contractor , CoConstruct, RedTeam, Buildertrend, Autodesk Construction, Stack, and JobProgress.