Best MOVEit Alternatives (Free and Paid) for 2022
Are you looking for alternatives to MOVEit MFT?
Here we review and compare the best MOVEit Alternatives with features and pricing to help you choose best MOVEit competitors for your business.
These alternatives to MOVEit helps you in your file transfer activities.
MOVEit Managed File Transfer (MFT) software is used by thousands of companies around the globe to provide complete visibility and control over file transfer. It grantees the reliability of every critical business processes and secure transfer of data between partners, clients, users, and systems. Its flexible architecture allows you to choose the exact capabilities to match your organization's specific needs. 
There are three modules offered by MOVEit-
MOVEit Transfer consolidates the file transfer activities to one single system. It offers features security, file encryption, activity tracking, and centralized access controls. It enables the consolidation of all file transfer activities into one system to ensure better management control over core business processes. It provides the security, central access controls, file encryption, reliability and compliance with SLA, and regulatory industry requirements. 
MOVEit Automation works with MOVEit Transfer and FTP systems. It offers advanced workflow automation capabilities. MOVEit Automation can be used with MOVEit Transfer and FTP systems to offer advanced workflow automation capabilities without scripting.
MOVEit Cloud is an MFT-as-a-Service that offers security and reliability. It conforms to HIPAA and PCI standards. 
Features:
MOVEit helps reduce the risk of data theft by making all interactions visible and controlling how information is moved. It also enforces security policies. Secure authentication protocols and encryption based on FIPS 140-2-validated AES256 cryptography, as well as the DMZ-based Ipswitch gateway, add multiple layers to ensure trust.
Other features include customizable and pre-defined reports that can be used to feedback any data interaction, while MOVEit Automation controls transfers using automated workflows. 
Authorized users are able to quickly and easily create multi-step logic-based workflows or business process rules using without scripting.
It provides flexibility with the deployment options, like MFT-as-a-Service, public Cloud, on-premise, or as a hybrid solution.
Verdict: MOVEit is a fully-featured MFT Software designed to serve Enterprises. It offers end-to-end solutions specifically designed for Web App. In addition, it offers Audit Trail, Drag & Drop, Sarbanes-Oxley Compliance, Audit Trail, HIPAA Compliance in one place.
Pros:
Enterprise users can schedule and control file transfers that are business-critical through a central system. This protects sensitive information as it travels between clients, partners, users, or systems.
MOVEit is very easy to use. Once a user logs into the website, they can send a package or email to another user or someone outside the organization. It has a similar look and feels to web-based email service.
For people who are not part of the organization, it can create a new account and provide them with email and activation instructions. 
Temporary users are controlled by a policy that will disable and remove accounts based on the setting set by administrators. It is a good way to make sure old accounts are removed when they are not in use.
Cons:
It doesn't have the functionality to search or sort files according to date.
The cost is a little high for the features it offers.
For new users, it is quite difficult to set up.
Not suitable for large-scale implementations.
Pro Tip: Choose The Best MFT Software?
You want your MFT solution to be simple to use, encrypt sensitive data, automate transfers, meet compliance regulations and work seamlessly across platforms. Therefore, you need to choose the right MFT solution according to your needs. There are many factors and features you should consider while choosing MFT software. These are everyday file transfer volume, regulatory requirements, industry requirements, and budget. The other features you should consider:
Advanced auditing and tracking
Clustering
Cloud integrations
Translation of EDI files
Remote agents
You also check reviews online to know more about these tools. You should take a free trail of the software before buying.
List of MOVEit Ipswitch Alternatives And Competitors
The main details of each software are listed below, but if you're in a hurry, here's a quick list of the best alternatives to MOVEit Software.
If you'd like to see our in-depth analysis, keep reading.
#1. JSCAPE MFT Server 
Best for all in one file transfer solution.

JSCAPE MFT is the great software for businesses and government agencies looking to centralize their core processes. It provides secure, seamless, and reliable file transfers. It meet PCI DSS, SOX, HIPAA, and GLBA compliances. It is a platform-independent managed server for file transfer that integrates all file transfers into one simple-to-use program. 
Features:
It performs load testing and network scanning to ensure service levels will be met even during heavy system load.
It supports unlimited concurrent connections.
The solution also includes automated health checks and migration services.
JSCAPE Secure FTP server supports all major file transfer protocols, including AS2, OFP2, SFTP, SCP, and HTTP/S.
Verdict: JSCAPE provides a single solution to all file transfer needs. It's easy to use and supports all file transfer protocols. It offers support via email, phone, and portal 24 hours a day. This solution will allow you to securely exchange data. 
Pricing:
---
#2. GoAnywhere MFT
Best for securing file transfer and supporting multiple platforms, protocols, and encryption standards.

GoAnywhere MFT is a fully-featured MFT created for SMEs, Enterprises. It provides end-to-end business solutions for Windows users. It is deployable on-premise, in the Cloud, or in hybrid environments. This software enables organizations to exchange data with employees, customers, and trading partners, as well as between systems, securely. It was a recipient of the 2017 Cybersecurity Excellence Award for Secure File Transfer.
Features
It features a centralized interface which makes it simple to translate and move X12, XML, and EDIFACT files from one point to another. Software transfers and moves them securely and quickly.
It offers out-of-the-box Cloud Connectors that integrate with popular web and cloud services such as SharePoint, Salesforce, and Dropbox.
The enterprise-level security features of the software protect files against both internal and external threats.
It provides a secure mail module for sending files using email notifications with HTTPS download links.
Verdict: GoAnywhere MFT, an all-in-one solution, will automate and manage all file transfers for your company. Its intuitive interface and workflow features eliminate traditional file transfer scripts, single-function tools, and manual processes.
Pricing: 
---
#3. Globalscape EFT
Best for the large-scale global enterprise.

Globalscape's Enhanced File Transfer (EFT) is a comprehensive, user-friendly and top MOVEit managed file transfer (MFT) software alternative. It is used by businesses all over the globe. Globalscape EFT provides security and compliance, as well as powerful automation tools for collaboration and analysis. It is available in cloud/SaaS and on-premises EFT deployments.
Features:
It can follow industry-standard protocols, including FTP, FTPS, HTTP, HTTPS, AS2, and SFTP. 
This tool has capabilities for the complex and mission-critical file transfer requirements.
EFT's security modules utilize secure protocols, strong ciphers as well as encryption keys to ensure data at rest and transit is well-protected. Users can automate important compliance tasks using event rules and even create settings that can enforce compliance measures.
 It offers flexible managed file transfer solutions to help meet your business's unique needs. Through on-premises, Cloud, and hybrid deployments, it provides scalability to address the most complex file transfer activity. 
It offers enterprise-level data security as well as data transfer automation through integration with back-end systems. 
Verdict: Globalscape Enhanced File Transfer (EFT) is the most powerful managed file transfer solution and MOVEit alternative on the market. It is designed to meet the needs of large-scale global enterprises. Its managed file transfer platform allows you to safely transfer, integrate and transform data between partners, systems, and applications.
Pricing: 
---
#4. FileZilla
Best for free-of-cost FTP solution.

FileZilla is a great cross-platform FTP, SFTP, and FTPS client with a huge list of features. It supports Windows, Mac OS X, Linux, and so much more. It offers dynamic tools to help you move files between your local machine and your Web site's server effortlessly. It is open-source and free of charge. FileZilla Pro, a professional solution, supports cloud storage protocols like Amazon S3, Dropbox Google Drive, Microsoft Azure Blob, and Google Drive. 
Features
FileZilla features include a site manager and transfer queue, network configuration wizard, and synced directory browsing.
It is compatible with Windows, Linux, Mac, and BSD.
It has the ability to transfer large files and resume them.
It offers filename filters, directory comparison, bookmarks, and many other features.
Verdict: FileZilla is simple to use with a tabbed interface. Filezilla is available in 47 languages worldwide. FileZilla Pro was designed for professionals and included all of the functions of FileZilla, as well as support for cloud storage protocols.
Pricing: 
---
#5. Cleo Integration Cloud
Best for end-to-end integration capabilities.

Cleo Integration Cloud, a single ecosystem integration platform, enables you to connect, transform and integrate your dataflows in e-commerce, B2B/EDI, and application. It also provides real-time visibility into your trading partners, customers, and suppliers. It empowers both business and technical users to make better decisions, build stronger relationships with trading partners and drive business continuity, and accelerate growth, even when integration requirements change.
Features: 
It orchestrates end-to-end business processes and integration data flows to any cloud or on-premise location.
It offers 900+ pre-defined business connections & profiles which help users to define, configure, and onboard trading partners.
It supports B2B integrations such as EDI, API, spreadsheet, JSON, and XML formats, and so on.
Cleo leverages protocols such as AS2, FTPs, HTTPS, SFTP, email, and others to establish secure connections to your ecosystem.
Verdict: Cleo brings end-to-end integration visibility across EDI, non-EDI, and API integrations, enabling users to have the confidence to quickly join trading partners, achieve integration between applications, and accelerate revenue-generating business processes. This software is built for enterprise deployment and provides limitless scalability. Users will get complete adaptability through this amazing MOVEit alternative. 
Pricing: 
---
#6. Oracle MFT
Best for protection to unsecured file transfer against inadvertent access during the end-to-end transfer of files.

Oracle Managed File Transfer is an end-to-end managed file tool that uses standards-based technology. It offers design, deployment, monitoring, and control of file transfers via a lightweight web-based design time console. This includes file encryption, scheduling, and embedded FTP/sFTP servers.
Features:
Oracle MFT has extensive reporting capabilities.
It offers the WebLogic clusters that are highly available, complete audit trails, and other features.
It supports embedded FTP and secure FTP servers, as well as end-to-end SOA Suite integration and B2B integration.
Verdict: Oracle MFT will standardize security for FTP and web users. The extensive reporting capabilities allow you to track the status of file transfers. Its cloud-based interface makes it easy to use.
Pricing: 
---
#7. SRT Cornerstone MFT
Best for providing high availability and fail-over solution to eliminate downtime.

Cornerstone MFT is another great MOVEit alternative. It is a cloud-based software, which assists businesses, financial institutions, and healthcare sector to manage security and file transfers across servers. Key features of this tool include process automation, compliance management, collaboration, and data encryption. It detects and neutralizes DoS attacks, flags files or folders for admin review, and sends notifications to internal or external users.
Features:
It includes a streaming PGP encryption module. This unifies the process for encrypting files and writing them, and then automatically decrypts them before they are transferred to users. This ensures data security at every step.
It allows network administrators and network engineers to distribute workload evenly between servers, take specific servers from a cluster offline and locate authentication platforms and databases anywhere on the network, optimizing their performance.
Cornerstone MFT gives managers the ability to create scheduled reports to meet regulatory requirements and ensure compliance with security standards such as HIPAA, PCI and GDPR.
It facilitates file exchange without local synchronization by allowing users to set up security protocols to protect the transmission of shared data.
Verdict: SRT Cornerstone MFT is a great MOVEit alternative that eliminates downtime and provides high availability. It offers advanced automation capabilities to help you improve productivity.
Pricing: 
---
#8. Titan FTP Server
Best for small to medium-size businesses.

Titan FTP Server offers the most secure transfers of files, thwart hackers, and intelligent passwords in the industry. It has over 20,000 servers installed all around the world. This is the SFTP Server you can absolutely trust. Titan is also easy to install and use. You can get it as Titan FTP Server Azure with three configurations: Titan FTP Server on-premise license or Titan FTP Server AWS with pay-as-you-go policy. 
Features:
It offers a drag and drop feature to transfer multiple files/folders at one time.
Its simple Web User Interface allows for easy upload and download without the inconvenience or expense of installing software. Also, no plug-ins are required.
It provides power and ease for managing server settings, events, and users.
Titan offers capabilities of Zlib compression, file integrity checking, and events automation.
Verdict: Titan FTP is an FTP/SFTP Server application that supports Windows 10 Pro, 2012/2016, and 2018. It has a user-friendly interface on the web that makes it easier to access files from work.
Pricing: 
---
#9. IBM Aspera
Best for secure and fast file transfer.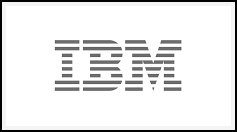 With fast file transfer and streaming solutions created on the award-winning IBM FASP protocol, IBM Aspera moves data of any size across any distance. It globally transfers, distributes, and sync large files and data sets. In addition, collaboration with other teams worldwide on large data and large files can be accelerated. It manages, monitor, and control data transfer and workflows. Data can be delivered over the internet at any size, with virtually unlimited bit rates and almost zero latency. 
Features:
IBM Aspera can migrate and replicate large data repositories between on-premise data centers and any top cloud.
It utilizes blockchain technology to add an additional layer of security to digital assets moving through multicolored structures.
It will allow you to create highly scalable workflows that can be run on-premise, in Cloud, or hybrid.
Blockchain technology provides an additional layer of security for asset exchanges.
Verdict: IBM Aspera automate processing required by big data workflows, regardless of file size or format, transfer distance, or internet conditions. It offers 100X times faster speed when compared to FTP and HTTP. It maximizes the available bandwidth and doesn't impact the other network.
Pricing: 
---
Conclusion
MOVEit MFT is a trustworthy and proven MFT software. Although it is being used by many organizations, there are some drawbacks to the tool like complex initial setup process. It is also expensive.
Feedback from customers has indicated that the tool is not suited for large-scale implementations.
JSCAPE MFT Server, ActiveBatch, and Globalscape EFT are our top recommended MOVEit Ipswitch Alternatives. 
Related posts: