QMetry Test Management for Jira (QTM4J) Review 2023: Features, Pricing, And More
Considering QTM4J? Read this review blog 
Does your Agile and DevOps team run on Jira and need an enterprise-grade test management tool?
Check QTM4J, one of the most trusted test management tools for Agile teams using Jira.
If your Agile team thrives on shift left, test frequently and early, and wants to manage their entire workflow within Jira, then this is the right tool for you.
We have reviewed some of the core capabilities of the tool here, to help you make an informed decision.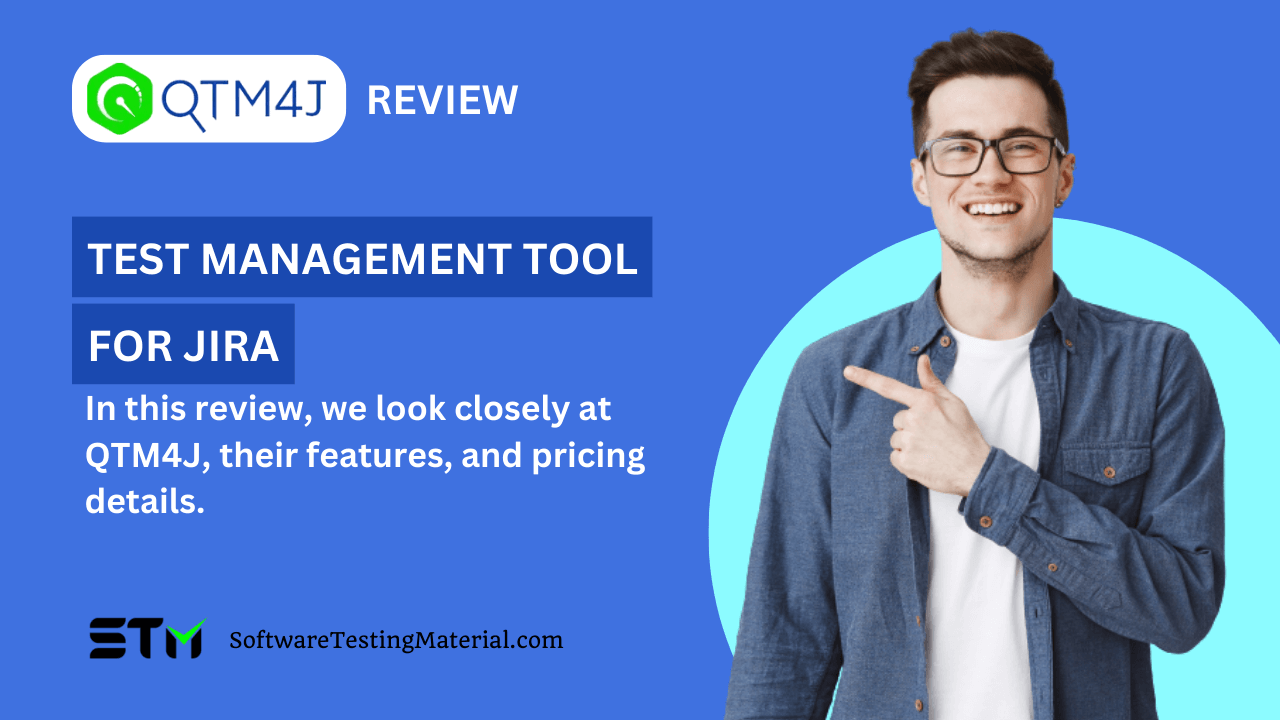 Core Capabilities of QTM4J 
Test Authoring & Test Execution 
Manual & Automated Test Projects in Jira 
Modern & Intuitive UI 
Scale & Collaborate across Teams 
Quality Analytics – Off-the-Shelf Reports, Flaky Test Detection – AI 
Test Authoring and Test Execution
QTM4J makes it easy to simplify test authoring, versioning, and management inside Jira by creating, linking, and tracking test cases easily.
You can also author store and sync directly to/from version control systems like GitHub, Bitbucket, and GitLab from Jira stories.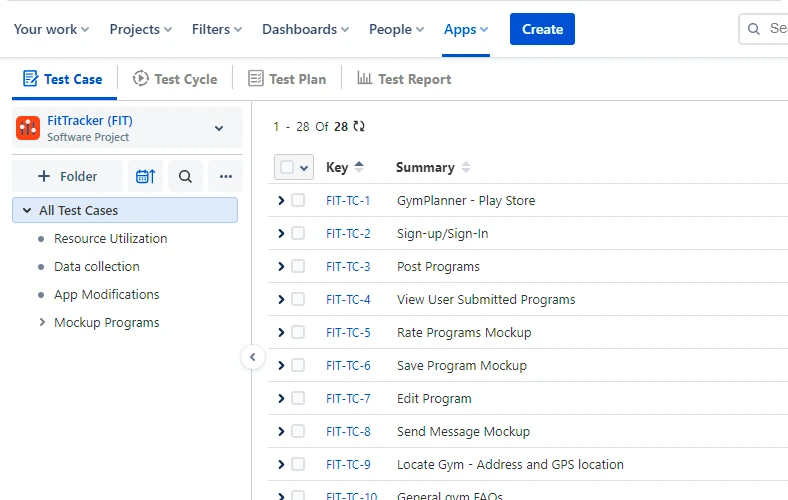 Best User Experience with Intuitive UI  
If you're looking for a test management tool that delivers a quality product in Jira with powerful customization, know that QTM4J is the one.
It has the most intuitive UI and user experience which helps testers define 'what to test' and 'how to test', thereby ensuring traceability and reusability, which is why it's a popular choice among DevOps and Agile teams.  
Scale and Collaborate Across Teams  
QTM4J has the capability of fostering tighter communication across teams to enhance productivity.
It brings test management and BDD into one tool to have easy access to information, execute processes, and share best practices.
It encourages alignment of requirements between DevOps and QA teams where teams can easily share reports and dashboards.
It has a unique architecture that uses Jira's advantages and scales beyond Jira, makes QTM4J the right choice for agile teams that are scaling fast.  
Author, Execute, and Analyze  
We could author, execute and manage intuitive, scalable, enterprise-grade manual and automated tests using QTM4J.
We were then able to derive cross-project reporting with dashboard gadgets and confluence integration and analyze the reports easily.
It allows authoring, cloning, reusability, and linkages inside Jira with Native BDD Support.   
Seamless CI/CD Integrations, Automated Frameworks & Source Control Repositories 
While using the tool, we found that QTM4J seamlessly integrates with CI/CD platforms and automation frameworks.
It increases test coverage by converting actions into modular code which can be used for generating automated Regression Tests, also delivers continuous quality at speed and achieves testing agility with advanced Exploratory Testing and seamless integration.
This empowers your teams to: 
Enable continuous testing with CI/CD integration tools like Bamboo, Jenkins, and Maven 
Automate testing through REST APIs and BDD tools like Cucumber, TestNG, Robot Framework, and QMetry Automation Studio (QAS) 
Author and sync feature files to robust source control repositories like GitHub, GitLab, SVN, Bitbucket 
Quality Analytics Through Off-The-Shelf Reports & AI-Enabled Flaky Test Detection
Another interesting offering was out-of-the-box reports that enable real-time monitoring of project progress.
It lets you make informed decisions using coverage analytics, test run reports, end-to-end traceability between stories, test cases, executions and defects with traceability reports.
What we liked best about the tool is it enables critical quality decisions using powerful analytics with cross-project reporting and dashboard gadgets.
You can also publish QMetry macros on Confluence pages using the free QTM4J Confluence Integration app.
The tool helped in the auto prediction of duplicate test cases, test authoring, flaky test detection, and quality analytics – thanks to AI. There was also a predictive coverage suggestion that was impressive.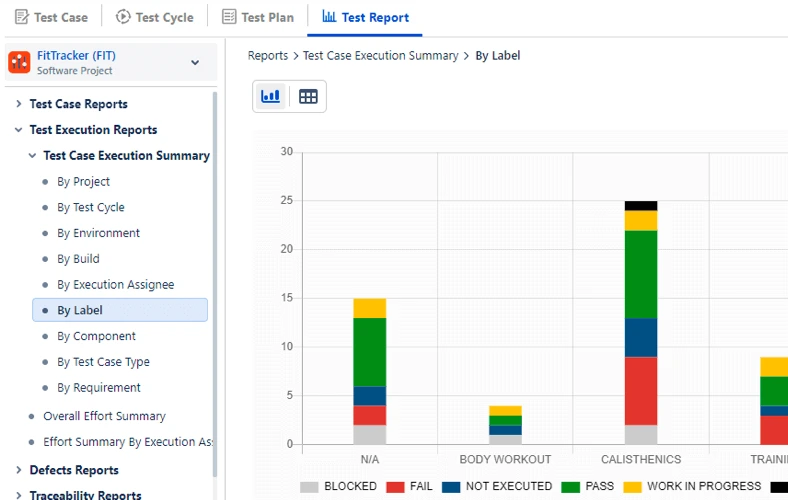 Pricing Details
Let's see QMetry Test Management for Jira Pricing Details
QTM4J is available for JIRA teams working on Cloud, Data Center, and Server.
It comes with three plans – Cloud, Data Center, and Server.
Cloud: It offers 30 days free Trial for teams of all sizes.
Data Center: It offers 30 days free Trial for teams of all sizes.
Server: It offers 30 days free Trial for teams of all sizes.
Go to QTM4J and start your free trial today
Our Verdict
QTM4J is a scalable, full-fledged test management tool in Jira. Its unique architecture helps users grow beyond Jira's limitations.  
When you switch to QTM4J, your team can experience numerous benefits.
QTM4J's advanced features and user-friendly interface let you simplify the process of test authoring and execution.
Also, it enables better collaboration among team members, streamlines test automation, and provides real-time monitoring of project progress.
With all these features and more, QTM4J can help your team improve their testing processes and achieve better results.
Related posts: