Top 5 Best Tufin Competitors In 2023
Are you looking for the Best Tufin Competitors and Alternatives?
Tufin is one of the most popular options on the market right now – but if it doesn't quite meet all of your needs, it's important to know that there are plenty of other alternatives available.
In this blog post, we'll explore some of the best Tufin competitors in terms of features and capabilities so that you can make an informed decision about which software best fits your company's requirements.
Read on to learn more!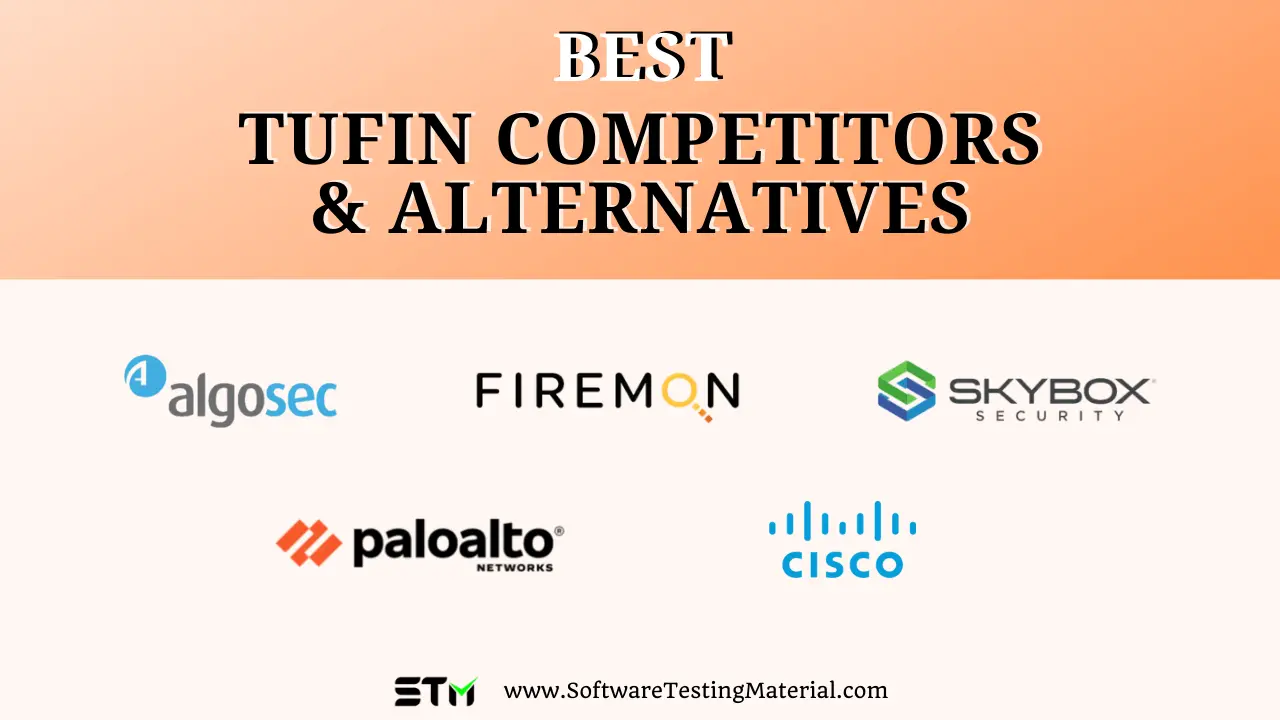 Comparison of Tufin Competitors & Alternatives
| Tool Name | Logo | Pricing | Best for | Link |
| --- | --- | --- | --- | --- |
| Tufin | | Contact them for a quote. | Organizations that are looking to strengthen their network security. | Learn more |
| Algosec | | Contact them for a quote. | Automating the entire change process. | Learn more |
| Firemon | | Contact them for a quote. | Saving time and resources while eliminating the risks caused by misconfigurations. | Learn more |
| Skybox Security | | Contact them for a quote. | Security Posture Management. | Learn more |
| Palo Alto Networks Panorama | | Contact them for a quote. | Managing all your firewalls and security tools. | Learn more |
Best Tufin Alternatives
Here are the top Tufin competitors
Best for organizations that are looking to strengthen their network security.

Tufin Orchestration Suite is an integrated solution that combines the power of Tufin's network security policy management and firewall change automation solutions. With the Orchestration Suite, IT teams can streamline their security operations, accelerate workloads and boost performance.
The suite combines SecureChange and SecureTrack to enable organizations to automate tasks such as provisioning applications across multiple vendors, managing firewalls in heterogenous environments and enforcing complex network policies.
It also provides comprehensive insights, enabling IT teams to optimize their security operations and identify potential threats.
The Orchestration Suite improves collaboration between stakeholders by providing all relevant information in a single pane of glass. With its intuitive user interface, the suite simplifies complex management tasks and enables organizations to efficiently manage their enterprise networks.
Features:
Tufin's solutions are designed to help organizations secure their networks, protect critical assets and ensure compliance with data protection regulations.
The intuitive user interface of Tufin's Security Suite enables IT teams to quickly create and enforce policies, detect anomalies and take corrective action.
With its advanced analytics capabilities, the suite provides real-time visibility into network traffic flows and helps organizations stay one step ahead of potential cyber threats.
Tufin's Automation Suite helps organizations automate the change process, streamlining firewall rule management and ensuring compliance with corporate policies.
#2. Algosec
Best for automating the entire change process.

AlgoSec is another great Skybox competitor. It provides software for network security policy management (also known as firewall policy administration). AlgoSec's platform provides a single way to manage and visualize application connectivity across all clouds, private clouds, and containers. The real-time network map gives you a comprehensive view of all connectivity flows across all security protocols and filtering technologies.
AlgoSec's unique, vendor-agnostic deep change management automation algorithm enforces application connectivity. This prevents human errors and significantly reduces security risks.
Features:
AlgoSec allows you to provision, modify, and securely decommission business connectivity. It maps the application connectivity requirements to network infrastructure and then converts requests for connectivity changes into terms that security and operations personnel can comprehend, approve, and put in place.
Automated discovery, mapping, and migration of connectivity configurations to firewalls and security groups simplify the complicated process of migrating business apps. Track the security policy of flows that serve your applications. This allows you to make network provisioning possible as part of cloud migration.
Intelligent application change automation can reduce bottlenecks in application delivery. Zero-touch automation allows security policies to be automated, from their implementation through to validation that they work as intended.
Find the answers to all your network security questions in plain English. AlgoBot is an intelligent chatbot that helps with change management. Give other departments in your organization the tools they require to quickly get answers and reduce ticket resolution time.
Trial: You can request a free demo.
Pricing: Contact them for a quote.
#3. Firemon
Best for saving time and resources while eliminating the risks caused by misconfigurations.

FireMon is the only agile, real-time network security policy management platform that can handle complex enterprise environments with multiple vendors. It supports both on-premises and cloud networks. This platform offers detailed, customizable network security analytics as well as real-time assessment and enforcement of policies across hybrid enterprises from a single dashboard.
FireMon reduces network complexity, improves enterprise security posture, and provides unparalleled visibility. It also automates analysis to reduce risk. FireMon pulls device data to a central management console. It normalizes multi-vendor environments and identifies weaknesses. It analyzes traffic patterns, scores risk, and offers a clear path for remediation so that you can improve your enterprise's security posture.
It aids enterprises in achieving continuous compliance – both internal and regulatory – with real-time inspections of 350+ custom controls, and industry standards, such as NIST, ISO, and HIPAA. With a single location, you can reduce visibility gaps in hybrid environments and ensure compliance with security policies.
Features:
DisruptOps by FireMon is a cloud security operation platform that monitors, alerts, and responds to security risks across your public cloud infrastructure. It identifies the most important issues so that you can address them before they become incidents.
It consolidates all your security policy enforcement data in a single pane, a rule repository, and allows you to manage policies across all your devices, from the ground to the cloud. 
It integrates seamlessly with 100s of vendors such as Splunk and AWS. FireMon gives you one place to look at a policy. This greatly increases efficiency for your team.
FireMon's workflow capabilities for change management ensure that you understand the full impact of each policy change before it is implemented. Additionally, proactive "what-if" impact analysis recommendations help to prevent service disruptions and security breaches.
FireMon monitors all policy changes on any device, whether it's on-premise or cloud. It will notify you if a policy has been changed. Its custom alerts make it easy to find out the details you need.
Trial: They offer a 30-day free trial.
Pricing: Contact them for a quote.
#4. Skybox Security
Best for Security Posture Management.

Skybox Security Policy Management (SPM) unites the capabilities of Firewall Assurance and Network Assurance to connect, normalize, and optimize your network. This makes complex policy management faster, more efficient, as well as easier.
SPM is part of Skybox Security Posture Management Platform. It pairs seamlessly with Vulnerability and Threat Management to provide contextual visibility, analysis, and insight to help you determine your unique exposure risk profile. Skybox integrates with many security products and provides rich data to simplify management and provide optimized solutions for cyber risk problems.
It is trusted by over 500 security-conscious companies around the globe. They rely on Skybox to provide the assurance and insight required to keep up with the constantly changing threat landscape. Skybox's Security Posture Management Platform provides complete visibility, analytics, and automation to rapidly map, prioritize, and remediate all vulnerabilities within your organization.
Features:
This tool allows security and IT professionals to view and analyze hybrid, multi-cloud, and OT networks. It also provides context and understanding of all attack surfaces.
Skybox Security Suite platform integrates firewall and network device data with vulnerability intelligence and threat intelligence. This enables you to prioritize security issues in your environment. The powerful attack vector analytics reduces response times and risks. This allows complex networks to be managed by firewalls, vulnerability, and threat management processes.
Firewall Assurance combines all firewalls into a single view. It continuously monitors policy compliance, optimizes firewall rulesets, and finds attack vectors that others don't see. Skybox includes the largest list of firewall vendors and complex rulesets. It also covers cloud-based and virtual firewalls.
You can instantly see all the vulnerabilities within your attack surface, without needing to wait for a scan. Leverage Skybox Research Lab to deliver comprehensive and actionable threat intelligence that enables users to discover, prioritize and remediate risks. 
Trial: Contact them for a demo.
Pricing: Contact them for a quote.
#5. Palo Alto Networks Panorama
Best for managing all your firewalls and security tools.

Palo Alto Networks Panorama securely manages your entire network of next-generation firewalls, enabling organizations to quickly and easily deploy the best practices for consistent policy enforcement across distributed networks.
Through Panorama, administrators can centrally manage security policies, configure and deploy firewall settings, monitor traffic across multiple locations, generate in-depth reports on threats and compliance issues, and more.
Additionally, Panorama can provide granular visibility into threats and control traffic from specific applications. This helps organizations ensure that the right policies are in place to reduce risk and protect their valuable data.
With Palo Alto Networks Panorama, administrators can easily deploy best practices for consistent policy enforcement across distributed networks, monitor traffic across multiple locations, generate in-depth reports on threats and compliance issues, and more.
Features:
Panorama allows you to organize firewall management using hierarchical device groups, dynamic address and user groups as well as role-based access control, policy tags, and role-based access control. Pre-configured templates reduce the time required to create new rules.
It can be deployed using either virtual appliances or purpose-built appliances.
Administrators can quickly search an application's behavioral characteristics and underlying technology to create a security policy.
Locally collected logs provide device storage that can be used to optimize the use of devices and eliminate the need for central logging. Logs can be dynamically filtered on individual fields or through regular expressions.
#6. Cisco Defense Orchestrator
Best for managing business security policies.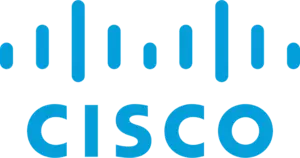 Cisco Defense Orchestrator is a cloud-based security policy and device manager which provides access control and policy management solutions, allowing you to easily manage your users and devices. The platform allows you to assign specific roles for different user accounts, allowing administrators to configure access controls for each user.
Additionally, Cisco Defense Orchestrator enables granular policy management for all connected devices, simplifying the process of customizing individual policies for each device. This helps you ensure that all of your connected devices follow the same rules and protocols, resulting in a more secure and efficient network infrastructure.
Furthermore, Cisco Defense Orchestrator also provides analytics and reporting capabilities, allowing you to examine your network data in order to better understand traffic patterns and security trends. With this valuable insight, you can quickly identify potential vulnerabilities and develop strategies to protect your network.
Overall, Cisco Defense Orchestrator provides you with the tools you need to manage access control and policy management across all of your connected devices. With its comprehensive set of features, this platform ensures that you can effectively secure your network while still providing users with a safe and efficient experience.
Features:
Cisco Defense Orchestrator can also help you manage your Amazon Web Services Virtual Private Cloud (VPC). You can orchestrate security groups from multiple VPCs or even AWS accounts. Also, you can identify issues with objects and rules and standardize policies between AWS environments and existing Meraki MX, FTD, and ASA deployments. 
It also includes the cloud-delivered Firewall Management Center (FMC), which provides a seamless experience between cloud-based and on-premises firewall management.
Customers have the benefit of being able to peruse the change-log, so that they can monitor any alterations made and when those changes were implemented. All modifications done either on Cisco Defense Orchestrator's UI or its CLI Tool are logged for future reference.
Users can gain insight into web policy enforcement through an analysis of the most popular applications, destinations and categories, as well as threats and risks.
Research Process – Best Alternatives To Tufin
Total time we spent on evaluating these tools: 17
Total tools evaluated: 6
Total tools finalized: 5
We spent 17 hours evaluating and researching 6 different Tufin alternatives.
Based on our research, we believe that Algosec is one of the best Tufin Competitor in the market. Also we believe Firemon, Skybox Security and Palo Alto Networks Panorama do good job.
FAQ's
How much does tufin cost?
Tufin's pricing starts as low as $21,500 for SecureTrack and up to $45,000 for its full suite package.
What is SecureTrack?
SecureTrack effectively safeguards your network by alerting you of any changes that do not adhere to security and compliance policies. SecureTrack+ seamlessly integrates with your vulnerability management solution, making it possible to link and share data between the two platforms. This way, you can obtain a greater understanding of potential risks on your network and take steps towards mitigating them in an efficient manner.
What is Tufin SecureChange?
SecureChange is an innovative change management application tailored to firewall policy change requests, equipped with the most robust capabilities. It's a perfect addition to Tufin Orchestration Suite (TOS), which already includes SecureTrack and SecureApp for holistic network security.
What is tufin orchestration suite?
The Tufin Orchestration Suite (TOS) is designed to provide the most comprehensive visibility, control and automation for your network security. It includes three powerful tools: SecureTrack, SecureChange, and SecureApp. Together, these solutions bridge the gap between Network Security Policy Management and Network Automation by helping you detect vulnerabilities on your network, manage change requests, and automate security control tasks.
By integrating the three tools from Tufin Orchestration Suite (TOS) you can achieve end-to-end automated security operations—enabling you to quickly detect threats, efficiently manage change requests, and easily automate manual tasks. With TOS, you can be sure that your network remains secure and compliant with all security and compliance policies.
What does tufin software do?
Tufin is the ideal platform for IT and cloud security teams to increase visibility into their infrastructure and traffic. It enables them to create automated policy, meet compliance obligations promptly, as well as work fluidly together in order to adopt an assertive enterprise-wide security posture.
Conclusion
While there are many great products on the market that serve similar functions as Tufin, the above five are some of the best alternatives currently available.
If you're looking for a comprehensive security solution that will give you visibility into your entire network and allow you to identify and mitigate risks quickly, any one of these products would be a great choice.
Do you have experience with any of these Tufin competitors? Let us know in the comments below which product you prefer and why.
Related posts: