10 Best Batch Scheduling Software (Free and Paid) in 2022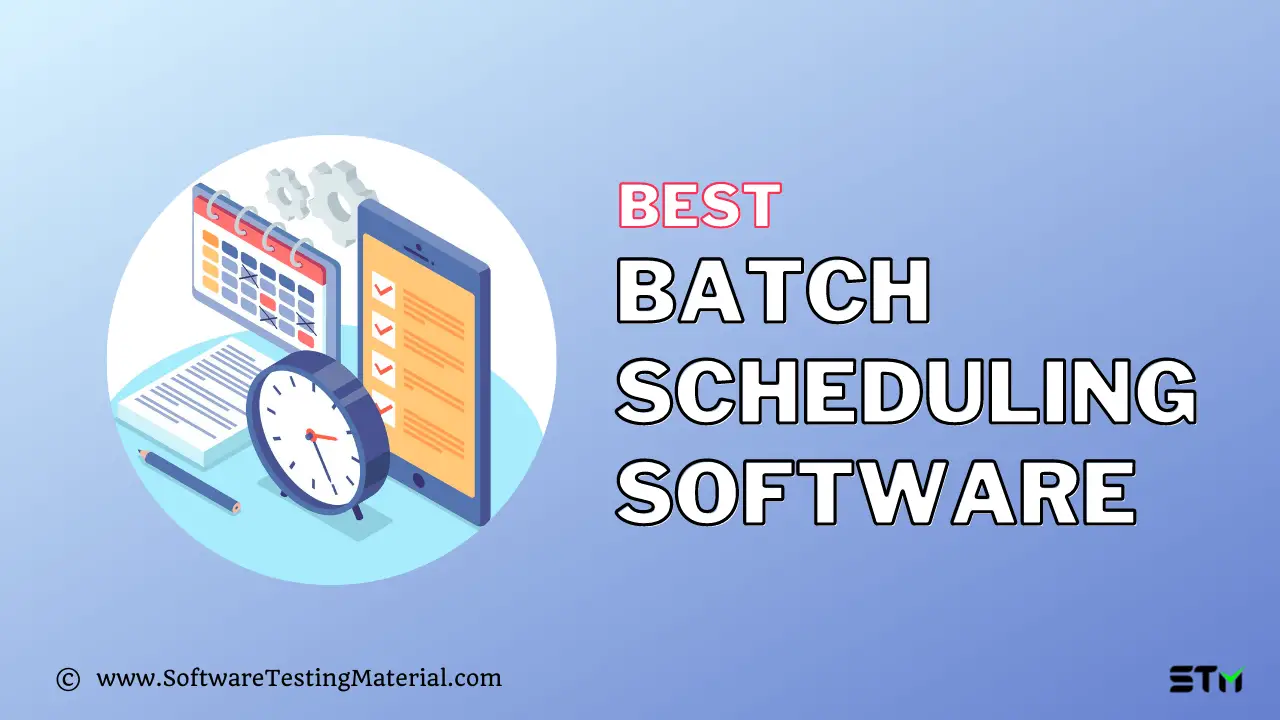 Have you ever wondered what is the best Batch Scheduling Software? 
With the help of batch scheduling software, you can easily automate batch IT processes, either in batch windows or ad hoc. Batch processing tools are used by enterprises to run both simple and complex batch processes across platforms. 
In this article, we have hand-picked the top 10 Batch Scheduling Software that will help you automate and manage batch processes to meet both business and IT needs. Let's get started.  
Batch Scheduling Software
Batch scheduling software has been around for years, originally deployed in mainframes to process large volumes of data. Early mainframes had limited compute resources so those resources had to be optimized to get the most work done in the least amount of time. Some processes such as end-of-day reports couldn't be run during peak hours when compute resources were being used for daily operations. Instead, these jobs were packaged together in batches, which were then run in overnight batch windows when demand was at its lowest. 
Today, batch scheduling software includes a range of capabilities and features, making it easy to schedule batch jobs, trigger batch jobs based on events, or to run ad hoc batch jobs. Many organizations still rely on overnight batch windows to process large volumes of jobs, and in many cases employ additional personnel to oversee these processes. Batch scheduling software automates these processes and often includes monitoring and auto-remediation capabilities that reduce the need for overnight staff. This means that more employees can be focused on development or managing day-to-day operations, instead of manually managing overnight processes. 
The best batch scheduling software will enable your team to create reliable, efficient batch processes that can run unattended when the right resources are available. Many of today's market-leading batch schedulers allow users to assign compute resources to workloads based on workload needs, and can even dynamically manage those resources to ensure that batch jobs complete successfully and on time. This helps make the business more efficient by improving SLAs and reducing the time to completion, while allowing employees to spend more time on higher-value tasks. 
Today's batch scheduling software is usually designed to work across platforms and environments, regardless of whether systems are deployed on-premises, in the cloud, or in a hybrid environment. Additionally, batch schedulers can help manage virtual machines and cloud-based resources needed to execute batch jobs, with real-time monitoring, alerts and reporting to help users manage and optimize their batch environments. 
Benefits of Batch Scheduling Software
The right batch scheduling software depends on your organization's needs, but in general batch scheduling software has a few key benefits. This includes reducing the amount of time your team spends on manual tasks, giving your team more time to work on higher-value projects. Also, because most batch processing tools include monitoring and reporting, troubleshooting is often streamlined, reducing the mean-time-to-resolution and improving SLAs. 
Overall, batch scheduling software enables your team to create reliable, efficient and scalable batch processes that make it easier to meet business needs. Fewer failed jobs means less time spent troubleshooting, while centralized log repositories help users quickly identify root causes. By automating batch processes, data can be delivered faster and reports can be delivered more frequently, which in turn increases the accuracy of the data being presented. This can help business leaders make data-driven decisions faster than ever and with more accuracy. 
Batch scheduling software will help your IT team improve business value, meet SLAs and will even benefit business relationships as key partners and customers no longer wait as long for critical data and reports. 
List of Batch Scheduling Software
The main details of each tool are listed below. If you're in a hurry, here's a quick list of the best Batch Scheduling Software. 
If you'd like to see our in-depth analysis, keep reading!
#1. Redwood RunMyJobs

Redwood RunMyJobs is a cloud-based solution used for workload automation, finance automation, and batch processing. With RunMyJobs, you can create reusable templates to automate your batch workflows. Plus, Redwood's drag, drop, and click UI makes it easy to quickly assemble new workflows. 
Features:
You can eliminate repetitive manual tasks across ERPs such as SAP.
It delivers real-time results.
It has built-in SLA monitoring features.
You can automate any application and use any connector with no licensing.
It can be integrated with Okta, Ping Identity, PingFederate, or Microsoft Azure AD.
The automation, as well as user activity, are logged to ensure compliance with governance.
Verdict: Redwood RunMyJobs offers workload automation purpose-built for delivery as SaaS from the start. Use its fully-hosted infrastructure and uncompromising security feature to automate your workflows.
Pricing: You can get a quote for pricing details. A free trial is available on request.
#2. ActiveBatch Workload Automation

ActiveBatch is a workload automation and enterprise job scheduling solution that enables users to automate and manage batch processes. Granular date/time scheduling for time zones and custom calendars ensure that data and reports are delivered on-time, while dozens of event-triggers support real-time processing, with constraints to prevent incomplete jobs. 
ActiveBatch Workload Automation is designed to support cross-platform and end-to-end processes. Batch processes automated through ActiveBatch can reliably manage data and dependencies across disparate applications and systems. The ActiveBatch Integrated Jobs Library provides hundreds of Job Steps so users can rapidly assemble cross-platform workflows without the need for custom scripting, while ActiveBatch's Super REST API Adapter can be used to integrate virtually any application. 
Features:
Verdict: ActiveBatch Workload Automation offers numerous features and capabilities that enable reliable, efficient and scalable batch processing. Deploy in almost any environment and manage batch processes across on-premises, cloud-based or hybrid cloud environments. 
Pricing: Contact them for a quote. They also offer a free, 30-day trial with demos based on your specific use cases.
#3. JAMS Scheduler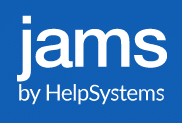 JAMS Scheduler is another excellent batching scheduling tool best for cross-platform scheduling capabilities. With this robust tool, you can run batch processes with precision. It revitalizes the batch process with powerful features of workload automation. 
This tool orchestrates, monitors, and logs every action. You can integrate complex processes over multiple applications and platforms. It has all the tools to monitor batch processes and respond to any issues hindering processes from executing. 
Features:
You will need only one central scheduler for all 

batch processes

.

 

With this software, you can find out failures in the process as soon as it happens.

 

You can track changes and retain previous job definitions.

 

It provides dedicated integrations with various SAP applications and systems.

 

It 

automates

 hundreds of tasks – scripts, tasks, loads, 

file transfers

, multi-step workloads, etc.

 
Verdict: JAMS Scheduler helps in maintaining one central repository of job definitions. Use this software for running all the critical IT processes. It offers a single system for running multiple tasks securely and consolidating job monitoring.
Pricing: Contact them for a quote. They also offer a 14-day free trial.
#4. Activeeon Batch Scheduling

Activeeon is an excellent Batch Scheduler for hybrid and multi-cloud environments. It offers functionalities for additional resources including migrating data, synchronizing processes, optimizing the utilization of resources, and so on. With this tool, you can make workflows that help you scale in minutes and optimize resource consumption. 
Features:
It offers a user-friendly workflow interface.
This software can be integrated with the existing data sources like ERP, BPM, etc.
It provides computing capacity with a small learning curve.
You will get results in minutes instead of hours.
It also utilizes system resources fully with CPU, RAM, CPU, IO, and FPGA.
This tool is scalable, with a dynamic resource pool.
It enables the monitoring of execution and resource utilization.

It also provides 

multi-cloud

 integration: Azure, AWS and Google Cloud Platform.

 
Verdict: It is an open source-based batch job scheduler that offers various features to support workload automation and batch scheduling at scale.
Pricing: Contact them for a quote.
#5. VisualCron

VisualCron is another great Batch Scheduling Software. You can manage the complete batch process from a single console without any hassle. It offers more than 300 custom tasks for various technologies. 
VisualCron can also be set up to start at specific time intervals, and it has the capability of finding incomplete tasks and automatically deleting them. It can be configured to perform back-office operations. 
Features:
You can increase the efficiency of your IT operations and save money on operating costs.
It provides event-driven scheduling options and notifications related to errors for better handling of processes.

It provides automation solutions like task scheduling, batch/exe execution, 

MFT

, ETL, etc.

 
Verdict: If you need to automate a wide range of tasks, the enterprise version of VisualCron is considered to be the best option. It also offers integrated security and auditing features that help you to fine-tune the software for maximum productivity and efficiency.
Pricing: Contact them for a quote on the Basic and Pro edition.
They also offer a 45-day free trial.
#6. BMC Control-M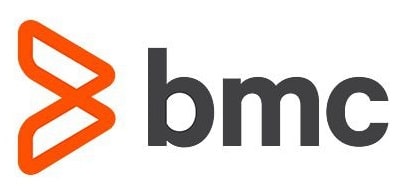 Control-M delivers excellent workflow automation and job scheduling for your business. It has features for integrating, automating, and orchestrating the application workflows.
Features:
Embed workflow orchestration in your CI/CD pipeline.
With native integrations, you can automate your data workflows.
Get support for the widest variety of legacy mainframe execution.
With this tool, application workflows with speed, flexibility, and reliability.
You can move files with support for S3, FTP, SFTP, FTPS, HTTP/S, and AS2 easily.
You can also schedule as well as manage your file transfers securely with FIPS compliance.
It increases application delivery speed because of agile delivery practices.
Verdict: Control-M is a great tool for viewing, automating, and managing batch services. You can also access it through a mobile device.
Pricing: Contact them for a quote.
#7. ConnectWise Automate

Most business owners aren't tech-savvy and can't figure out all of the different computer programming languages. That's where ConnectWise Automate comes in handy. It is an IT automation tool that automates simple tasks to complex issues. Its RMM solution gives you complete control over agent and agentless systems.
It offers functionalities like automated time entries and streamlined desktop & server management. It gives enterprises out-of-the-box script solutions. 
Features:
Access the endpoint devices remotely, either manually or automatically, without interrupting other users.

You can handle multiple platforms, perform proactive maintenance, and offer 

self-service

 options for 

end users

.




With this tool, you can delegate administrative tasks like emailing reports, generating random passwords, updating custom data, and running direct SQL queries.

You can also manage agentless SSH-enabled and Telnet-enabled devices.

 
Verdict: ConnectWise lets you automate your entire IT support. It offers business dashboards so you can keep track of all of your departments and their performance.
Pricing: Contact them for a quote.
#8. Turbonomic Application Resource Management

Turbonomic Application Resource Management is a resource management and network performance monitoring software. Launched in 2009, Turbonomic ARM is one of the fastest-growing technology companies in the virtualization and cloud management space. Comprehensive visibility is its forte. From applications and virtualization to network, cloud and on-premises, this tool handles everything. 
Turbonomic Application Resource Management is an AI-powered software that optimizes application performance, compliance, and cost in real-time. 
Features:
It understands the complete stack starting from apps to hardware.
It supports APM, Kubernetes, cloud, hybrid, and multi-cloud platforms.
This cloud-based system is helping the employees and their data in real-time.
With this tool, you can understand the existence of performance risks.
Another great feature of ARM is that it enables you to execute actions with a single click as part of a workflow.
Verdict: This tool offers dynamic resource applications to meet changing demands. Turbonomic Application Resource Management is designed for the modern network and has the most comprehensive and scalable network monitoring platform.
Pricing: Contact them for a quote.
#9. Atera

Atera is an IT automation and scripting tool that allows you to create a set of rules that execute recurring processes on a regular basis. With this tool, you can automate the recurring and tedious processes that occur several times a day and free up your time to focus more on the other important tasks. 
It helps to fully streamline your work and services. You can maintain controlled interactions with your clients and clients' workstations. Also, apply IT automation profiles to company servers per device or workstation. 
Features:
It offers the feature of robust scripting to increase your automation and ease your work tasks.
It includes various formats such as MSI, Bash files, CMD, and PowerShell®.
Patch management feature saves your time by automating critical routine tasks, patching security vulnerabilities, eradicating bugs, improving usability, and ensuring all software is up to date.
Verdict: This is a great IT automation and scripting tool that has various capabilities. It offers command-line speed, flexible scripting, and the force of a GUI-based admin tool.
Pricing:
Pro – Euro 79 per month per technician billed annually.
Growth – Euro 119 per month per technician (free trial) billed annually.
Power – Euro 149 per month per technician billed annually.
#10. Ansible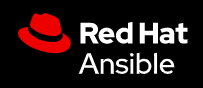 RedHat Ansible is an automation platform. It offers easy-to-use and agentless IT automation that anyone can use.
Features:
It solves problems once and shares the results with everyone.
Its top features include automated inventory management, centralized automation execution, job scheduling, and scheduled & centralized jobs.
This tool automates the technologies you already use.
Verdict: To use this platform, you don't need to know coding. It is a simple platform that can be used to manage complex deployments and speed productivity with an enterprise automation platform.
Pricing: Contact them for a quote on Standard and Premium packages. They also offer a free trial.
Conclusion
Batch processing has evolved since the early days of the mainframe. While many open-source or free batch solutions are native to specific vendors or systems (Linux/UNIX cron, Windows Task Scheduler, MacOS Automator), our list of market-leading batch processing tools is designed for cross-platform functionality. This makes it possible for you to automate batch processes, IT processes, and business processes so you can meet your organization's needs. 
FAQ's Batch Scheduling Software
Related posts: