Best ETL Tools in 2023 (Free & Paid)
Are you looking for the best ETL Tools in the market? You are in the right place. Here we have listed popular tools along with the basics of ETL.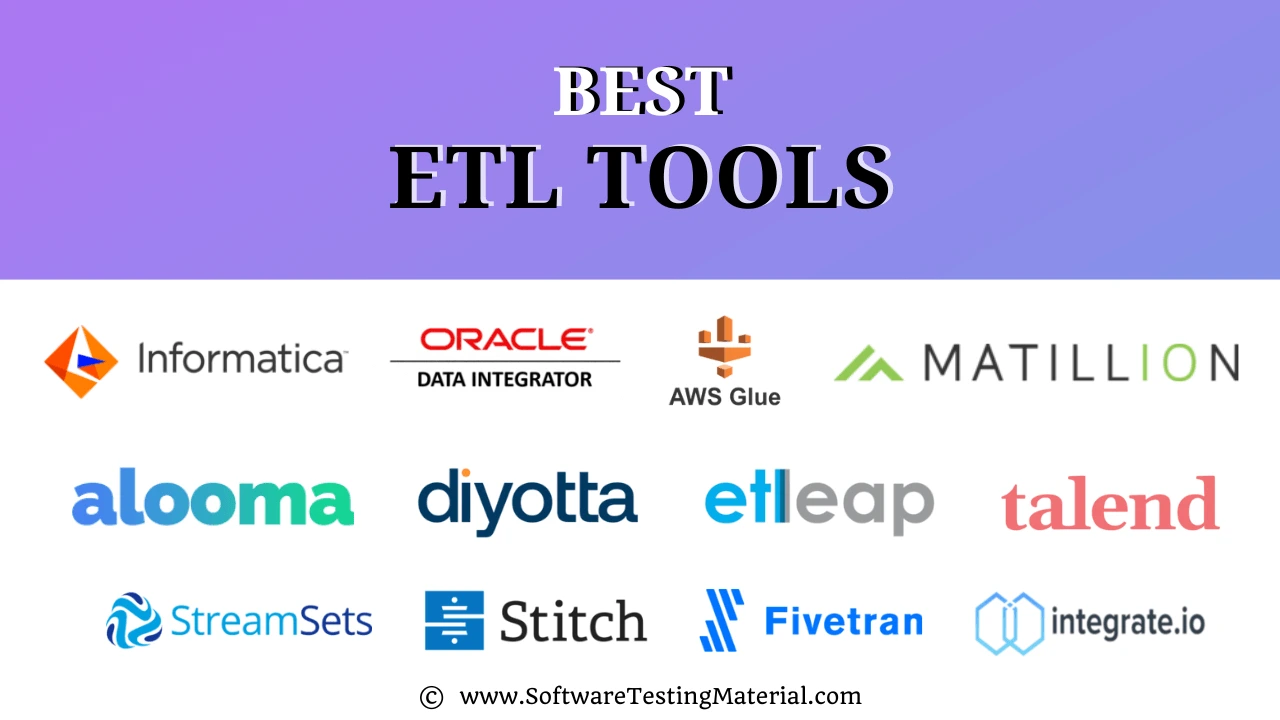 Extract, Transform and Load (ETL) is a process in data warehousing that involves extracting data from outside sources, transforming it to fit operational needs (such as for analytics or reporting), and loading it into the end target database.
ETL tools are designed to simplify this process by providing an easy-to-use interface that can connect to various data sources, perform the necessary transformation steps, and load the data into the target system.
There are a number of different ETL tools available on the market, ranging from open-source options to commercial solutions.
To choose the best tool for your organization, you need to understand your business needs and requirements.
You will learn the following in this article. 
In the past, businesses used Extract Transform Load (ETL) tools to move data from one system to another.
Today, ETL is used to clean and transform data so that it can be analyzed for business insights.
The best ETL tools help organizations automate the process of extracting, transforming, and loading data.
Here is a list of the best ETL tools that you can use.
Best ETL Software Solutions Comparison
| Tool Name | Logo | Free Trial | Best for | Link |
| --- | --- | --- | --- | --- |
| AWS Glue | | Available | Businesses of all sizes. | Learn more |
| Matillion | | Available | Cloud-native data load, transform and sync. | Learn more |
| Stitch | | Available | Data teams. | Learn more |
| Integrate.io (Formerly Xplenty) | | Available | Making data driven decisions. | Learn more |
| Fivetran | | Available | Data Professionals. | Learn more |
Top ETL Tools & Software (Free/Open Source)
Not all ETL Software Tools are created equal. Every tool has its benefits and drawbacks. Here is the best ETL tools list where we have included both open source and commercial ETL software in this list.
#1. AWS Glue
Best for businesses of all sizes.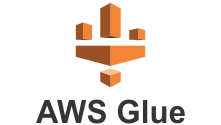 AWS Glue is a fully managed ETL service that helps you to prepare and load your data for analytics. You can create and run various types of ETL jobs in the AWS Management Console with a few clicks.
Features:
Its integrated Data Catalog is your persistent metadata store for all your data assets, regardless of where they are located.
Automatic schema discovery
It automatically generates the code to extract, transform, and load your data.
It helps clean and prepare your data for analysis by providing a Machine Learning
Transform for deduplication and finding matching records.
It provides development endpoints for you to edit, debug, and test the code it generates for you.
Jobs can be invoked on a schedule, on-demand, or based on an event.
#2. Matillion
Best for cloud-native data load, transform and sync.

Matillion is an advanced ETL solution for businesses in the cloud that specializes in data transformation for cloud data warehouses. It is a fast, modern, easy-to-use, and powerful tool that makes it simple to load and transform data in the cloud.
Features:
It removes data silos by migrating data into a cloud data warehouse, creating a single source of truth.
It eliminates the need for manual coding so that even less technical users can prepare data for analysis.
Achieve your business outcomes faster with ETL solutions.
It gives faster data loading time.
It helps you to get your data ready for data analytics and visualization tools.
This cloud ETL software integrates with virtually any data source.
#3. Stitch
Best for Data teams.

Stitch Data loader is a cloud-based, open-source ELT platform that allows us to move data rapidly. It was acquired by Talend and it is part of the Talend Data Fabric and operates as an independent business unit.
Features:
It brings transparency and control to your data pipeline
It supports for every data source your team requires
It gives you the power to secure, analyze, and govern your data by centralizing it into your data infrastructure.
#4. Integrate.io (formerly Xplenty)
Best for making data driven decisions.

Xplenty is a cloud-based ETL solution that requires no coding or deployment. It offers simple, visualized data pipelines for automated data flows across a wide range of sources and destinations. It allows customers to clean, normalize, and transform their data while following the best practices. It allows you to process both structured data and unstructured data. It integrates with a variety of sources such as SQL data stores, NoSQL databases, and cloud storage services. It allows us to connect with online analytical data stores such as Google BigQuery, and AWS Redshift.
Features: 
Powerful, code-free, on-platform data transformation offering
Control and filter the data that goes to the data destination
Rest API connector to pull in data from any source that has a Rest API
Supports more than 100 popular data stores and SaaS applications
Extract data from 100+ data sources which include MongoDB, MySQL, PostgreSQL, Amazon Redshift, Google Cloud Platform, Salesforce, Jira, Facebook, Slack, QuickBooks, etc.,
Security-focused – field-level data hashing and encryption to meet compliance requirements
#5. Fivetran
Best for Data Professionals.

Fivetran is a cloud-based ETL tool that offers customers to replicate the data into the data warehouse. It was built to enable analysts to access their business data. It allows you to stream data into your warehouse for advanced analytics.
Features:
It builds robust, automated pipelines with standardized schemas that free you to focus on analytics, not ETL
It's agile analytic allows you to add new data sources as fast as you need to
It supports advanced data warehouses like BigQuery, Snowflake, Azure, and Redshift
Instantly scalable cloud resources
#6. Informatica

Informatica offers a portfolio of data integration products. Informatica PowerCenter is an ETL tool. It delivers enterprise data integration and management software powering analytics for big data and cloud.
Features:
Seamless access and integration of data from all types of sources
Users benefit from graphical and code-less tools that leverage a whole palette of pre-built transformations
Script-free automated and repeatable audit and validation of data moved or transformed across development, test, and production environments
It provides accurate and timely data for operational efficiency, next-generation analytics, and customer-centric applications
It supports for grid computing, distributed processing, high availability, adaptive load balancing, dynamic partitioning, and pushdown optimization
#7. Streamsets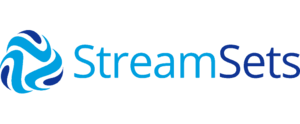 The StreamSets DataOps Platform helps you deliver continuous data and handle data drift using a modern approach to data engineering and integration. It brings speed, flexibility, resilience, and reliability to analytics.
Features:
It allows you to move easily between on-premises and multiple cloud environments without rework.
It enables more data workers to build pipelines in minutes with visual, full-lifecycle tools.
DataOps Platform provides a single view across all data operations, on-premises, or in the cloud.
It abstracts away the complexity of modern data to deliver unmatched resiliency.
#8. Talend

Open Studio is an open-source ETL tool developed by Talend. It is compatible with data sources both on-premises and in the cloud, and includes hundreds of pre-built integrations.
Features:
It offers features needed for data integration and synchronization with 900+ free components and connectors
Integration data services cloud API services connectors save time and avoid headaches with a concrete services governance policy.
#9. Oracle Data Integrator

Oracle Data Integrator is a comprehensive data integration platform. It covers all data integration requirements from high-volume, high-performance batch loads, to event-driven, trickle-feed integration processes, to SOA-enabled data services. The latest version is Oracle Data Integrator (ODI) 12c.
Features:
It detects faulty data automatically and recycles before insertion in the target application.
It supports all RDBMS including all leading Data Warehousing platforms such as Teradata, IBM DB2, Oracle, Sybase IQ, etc.,
It provides a hi-speed connection to move extensive data
#10. Etleap

Etleap is a cloud-based ETL platform to build and manage data pipelines to transfer data to Amazon Redshift and Snowflake. ETLeap creates data pipelines and data warehouses with an analyst-friendly and maintenance-free ETL solution.
Features:
CDC and query-based extraction from all major databases.
It can be deployed conveniently as a hosted service or within your VPC.
Code-free transformations.
#11. Diyotta

Diyotta is a unified data integration platform that integrates seamlessly with modern data lake and data warehousing environments. From its drag-and-drop user interface to its native processing features, Diyotta was designed to connect businesses to more data.
Features:
Build, monitor, and schedule data pipelines. Turn raw, complex data into report-ready analytics and business intelligence.
Centralize data from all your databases, applications, and more
Turn raw complex data into a report ready analytics and business intelligence
No code or SQL scripts required. Fully automated
Browser-based, easy to use, drag and drop UI
Secure and built to scale with 24/7 Support
Dashboard with real-time monitoring, time scheduling, email notification alert, and precise system logs
Choose from streaming, batch, and change data capture (CDC)
100's of connectors – to structured and semi-structured data
Deploy anywhere, cloud, on-prem, and hybrid
Supports modern data warehouses (Snowflake, Redshift, BigQuery, and more)
Pricing:
Divided into three packages:
Starter – $1,000 per month for 1 user
Professional – $2,500 per month for 5 users
Enterprise – $7,500 per month for 20 users
#12. Alooma

Alooma is a part of Google Cloud now. It is an ETL data migration tool for data warehouses. It is a real-time data pipeline platform that allows customers to combine all their data sources into services like Google BigQuery, Amazon's Redshift, Snowflake, and Azure.
Features:
Real-time streaming
Friendly user interface
Gives a modern approach to data integration
It scales up to your project needs
It brings your data sources together into BigQuery
If you've found this information helpful please explore the rest of our page for more software testing materials, insight, and advice! 
FAQ's – Popular ETL Tools
What is ETL?
ETL stands for Extract Transform and Load. Extract, Transform, & Load are the three database functions that are combined into one tool.
What is ETL Tool?
ETL tools pull data (extract) from one database and convert (transform) and store (load) into another database. ETL tools are used to build a data warehouse. 
Extract: It is the process of reading data from a database
Transform: It is the process of converting the extracted data from its original form into the form it needs to be stored into another database.
Load: It is the process of loading the data into the target database
Write about types of ETL Tools?
There are four main types of ETL tools based on their infrastucture:
#1. Enterprise Software ETL Tools
Enterprise software ETL tools are a type of software that is designed for use by large organizations. It is usually complex and requires a high level of technical expertise to install and maintain. Enterprise software ETL tools are usually very powerful and offer a wide range of features including GUI for architecting ETL pipelines, support for most relational and non-relational databases, and documentation.
They can be expensive and may require a long learning curve due to their complexity.
Some of the popular enterprise software ETL tools include AWS Glue, Integrate.io, Fievtran, Informatica PowerCenter.
#2. Open-Source ETL Tools

Open-source ETL Tools is software that is available for free and can be used by anyone.
A major benefit of open-source solutions is that businesses may examine the source code to study the tool's infrastructure and add features to it.
They may have fewer features and require a higher level of technical expertise to use.
Some of the popular open-source etl tools include Talend Open Studio, and CloverDX (earlier CloverETL).
#3. Cloud-Based ETL Tools

Cloud-based etl tools are software as a service (SaaS) products that are delivered via the cloud.
They are usually easy to use and require no technical expertise to set up or maintain. Cloud-based etl tools are typically more expensive than on-premises tools, but they offer the advantage of being accessible from anywhere with an internet connection.
Some of the popular cloud-based etl tools include Matillion, Stitch Data Loader.
#4. Custom ETL Tools

Custom etl tools are software that is developed specifically for an organization. They are usually designed to meet the specific needs of the organization and can be customized to fit their workflow. Custom etl tools can be expensive and time-consuming to develop, but they offer the advantage of being tailored specifically for the organization.
Conclusion
The best ETL tools in 2023 are likely to be AWS Glue, Matillion, Stitch, Integrate.io (formerly Xplenty), Fivetran, Informatica, Alooma, Streamsets, Talend and Oracle Data Integrator. These tools offer a range of features and benefits that can help you with your data integration needs.
If you're looking for a reliable and efficient ETL tool, one of these options is likely to be the right choice for you.
What tool do you use to manage your data pipeline? Do you have any tips or tricks to share with our readers? Let us know in the comments below.
Related posts: