Top 5 Best Skybox Security Competitors In 2023
Are you looking for the Best Skybox Security Competitors and Alternatives?
When it comes to managing enterprise-level networking operations, Skybox Security is one of the most popular and respected solutions on the market. But there may come a time when using Skybox Security isn't ideal or feasible for your organization.
Fortunately, there are several alternatives that can provide similar functionality and value.
In this blog post, we'll take a look at some of the best Skybox Security competitors available today and explore their benefits in greater detail.
Read on to learn more!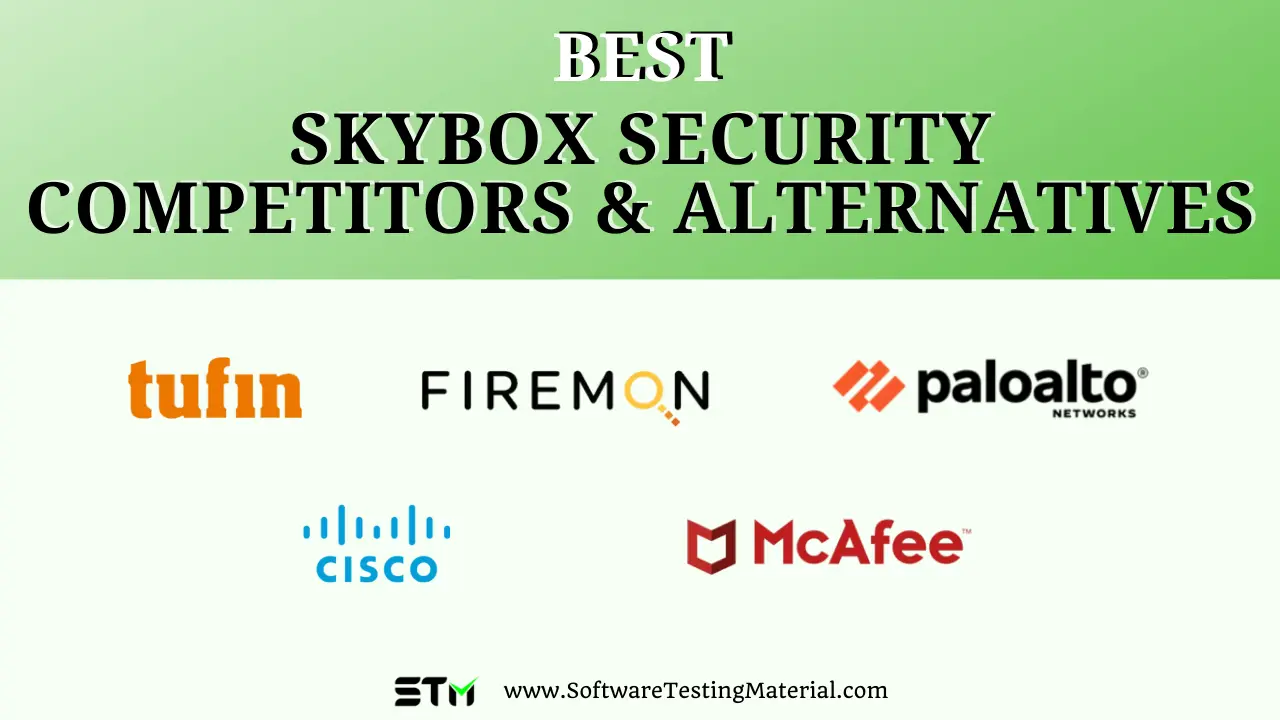 Skybox Security
Your business needs to be agile and adaptable to succeed, and your IT and OT hybrid cloud environments have to keep up with the rapid change. IT teams face increasing challenges as networks grow and become more fragmented. They must manage more devices, rules, and security vulnerabilities while keeping alignment across functional silos with limited resources.
Skybox allows security teams and risk managers to adhere to corporate and regulatory policies. It can also reduce misconfigurations, secure automated changes, prioritize remediation of the riskiest vulnerabilities, and comply with other corporate policies. These capabilities allow customers to create a global framework that spans their network and reduce risk from both internal and external sources. They also improve productivity for compliance, auditing, security, and audit.
Skybox Security Policy Management unites the capabilities of Firewall Assurance and Network Assurance to connect, normalize and optimize your network. This makes complex policy management faster, more efficient, and easier. It manages the security of a constantly changing network with firewall rule automation, firewall rules analysis, and best-in-class rule recertification processes.
Skybox Security Policy Management allows you to:
Optimize your network data to improve security policy management.
Automatic firewall management.
Reduce complexity in audits and reporting.
Deprovision, recertify, and create firewall rules using automated change workflows. These workflows assess compliance, security gaps, and vulnerability exposures.
Skybox also offers the most comprehensive cybersecurity in the market to address security issues within large and complex networks. Skybox Security Suite integrates with 130 security and networking technologies to provide comprehensive attack surface visibility as well as the context required for informed action. Its intelligence, automation, and analytics improve security operations in vulnerability management and policy management.
It makes complex policy management simpler, quicker, and more efficient.
Create automated change management workflows to conduct comprehensive risk assessments.
Increase cyber hygiene and risk management through centralized firewall management.
Gain total visibility and contextual insight across complex hybrid networks.
Skybox Features:
Skybox Firewall Assurance makes it easy to manage firewalls across a variety of firewall vendors and complicated rulesets. This simplifies compliance management by making sure that your network is in line with the security policy design. Firewall Assurance also aids in applying DISA STIGs, and CIS benchmarks.
Skybox can also help reduce the risk of firewalls so that they can better protect your assets. Firewall Assurance detects vulnerabilities in firewall devices by using configuration data, OS versions, and advanced analytics.
Get visibility into network device vulnerabilities across traditional, hybrid, or cloud networks. A list of vulnerabilities for each access path is available, along with their severity. Analyze the path from the point where you enter the environment to the organization network or the point at which you exit it.
It provides automatically aggregated threat data from the National Vulnerability Database, vulnerability scanners, published vulnerability repositories, vendor IPS signatures, threat intelligence feeds and platforms, and so on.
Identify weaknesses in standard operating systems, software versions, and product configurations. To identify exploitable or exposed assets, combine intelligence data with vulnerability analysis.
It integrates with AWS, Cisco, Microsoft, Oracle, Azure, etc offering visibility across the key elements of your ecosystem.
When researching alternatives to Skybox, our important considerations include reliability, deployment, and ease of use.
This list includes solutions that we have selected as the best Skybox Competitors.
Let's move on to the alternatives to Skybox Security Policy Management Platform.
Comparison of Skybox Security Competitors & Alternatives
| Tool Name | Logo | Pricing | Best for | Link |
| --- | --- | --- | --- | --- |
| Tufin | | Contact them for a quote. | Firewall management software and its deployment architectures fit any size organization. | Learn more |
| Firemon | | Contact them for a quote. | Aadministration of firewall schemes, policy analysis, and incorporation into CAB certification process. | Learn more |
| Palo Alto Networks Panorama | | Contact them for a quote. | Controlling your distributed network of firewalls from one central location. | Learn more |
| Cisco Defense Orchestrator | | Contact them for a quote. | Network operations team to manage policies across Cisco security products. | Learn more |
| McAfee ePolicy Orchestrator | | Contact them for a quote. | Extensible and scalable centralized security management solution. | Learn more |
Best Skybox Security Alternatives
Here are the top Skybox Security competitors
Best for firewall management software and its deployment architectures fit any size organization.

Tufin is the most trusted provider of network security policy management solutions and the top Skybox competitor. It is trusted by more than 2,000 organizations worldwide for its unparalleled ability to provide security policy automation and orchestration across large networks and cloud infrastructures.
The Tufin Orchestration Suite offers a range of solutions that are vendor-agnostic for companies looking to increase business agility and security in hybrid, multi-cloud networks. It streamlines network security by centralizing policy management and automating it through one control plane. This reduces technology silos that can lead to increased risk, inefficiency, and higher costs.
Tufin analyzes network changes, monitors them, and compares them with security/compliance policies and third-party data such as vulnerability score (SIEM, SOAR) or endpoint security data. You can manage risks and violations by creating an exception or pushing a modification on the exposed device. The "what-if" analysis tool provides scenarios and options for proactively identifying risks. With Tufin, violations are easily avoided by integrating proactive and automated risk analysis into the change process.
Features:
It helps in the creation of policies with minimum privileges. SecureTrack identifies too permissive policies and shows how to reduce them by using Tufin's Automated Policy Generator. This allows SecureTrack to create rules that are based on actual behavior. The APG ensures minimal privilege compliance while maintaining connectivity.
Tufin SecureTrack provides visibility and information about rule usage and trigger rates, which can be used to aid in policy optimization. It automatically detects redundant, unnecessary, or too permissive rules and alerts them for rapid remediation.
Security and network professionals can quickly and accurately diagnose and fix network problems in a multi-vendor hybrid environment. They can also properly plan connectivity upgrades thanks to their topology modeling and path analysis.
It includes pre-defined compliance segmentation policy templates that can be used to verify compliance with industry standards. Tufin provides automatic audit reports which compare firewall configurations to corporate security policies. It also includes a standard checklist that can be customized.
Tufin automatically combines existing network security rules sets from cloud enforcement points and on-premises. It visualizes your network segmentation as a zone-based matrix and guides you in creating and optimizing a comprehensive security policy.
Trial: They offer a free 30 days trial.
Pricing: Contact them for a quote.
#2. Firemon
Best for the administration of firewall schemes, policy analysis, and incorporation into CAB certification process.

FireMon provides real-time security policy management solutions for complex enterprise environments. This tool supports the most recent firewall and policy enforcement technologies, spanning on-premises networks to the cloud. FireMon provides visibility and control across the entire IT environment to automate policy changes and meet compliance standards to minimize policy-related risks.
It offers solutions that integrate policy management with the latest technologies, including SASE, XDR, and SD-WAN. FireMon consolidates all your security policy enforcement data in a single pane and helps users manage policies across each and every device. 
Features:
FireMon's automation tools can completely automate the process of changing a policy. Once a rule has been created, changes can be manually made, or FireMon can automatically deploy the changes to the affected devices. The changes can be implemented immediately after they are sent.
FireMon monitors all network policies and evaluates for violations. Administrators are notified immediately if they are detected and given information about how to remedy the situation. It is possible to model policy changes in advance and have them deployed for testing.
Policy administrators have the tools to automate workflow management and review existing firewall rules, then decertify them or recertify them in accordance with security, compliance, or business policies. Based on search query results or event-based triggers, tickets are generated automatically and sent to policy managers.
FireMon Cyber Asset Manager monitors hybrid cloud environments in real-time for potential threats, anomalies, and compliance violations. It continually scans and uncovers all network infrastructure, including routers, firewalls, endpoints, cloud devices, and routers. Cyber Asset Manager uses advanced behavioral detection techniques to detect suspicious activity and violations of compliance.
Trial: They offer 30 day free trial.
Pricing: Contact them for a quote.
#3. Palo Alto Networks Panorama
Best for controlling your distributed network of firewalls from one central location.

Panorama is a central management system that gives global visibility and control over multiple Palo Alto Network's next-generation firewalls via a simple web-based interface, which is easy to use. Panorama allows administrators to view aggregated or device-specific user and content data, as well as manage multiple Palo Alto Networks firewalls from one location.
Large companies often have multiple firewalls throughout their company. The process of managing and controlling them can be complicated due to the management complexity and inconsistencies between each device and the centralized management interfaces. This results in increased administrative effort and associated costs.
Panorama allows for central management and visibility of Palo Alto Networks' next-generation firewalls. Administrators can access information about users, applications, and content that traverse firewalls from a central location. Administrators can gain insight into what is happening on the network by using safe application enablement policies. This maximizes security and control while also minimizing administrative effort.
Panorama has the same web-based design and feels like individual hardware and virtual form factor firewalls. This minimizes any learning curve and delays in executing the task. Palo Alto Networks has a unique management philosophy that emphasizes consistency. This gives them a distinct advantage over other companies.
Features:
Application Command Center (ACC) is a visual summary of the web, threat, and data transfer activity that is presented in a simple, understandable manner. Administrators can quickly access information about network activity by adding or removing filters from ACC.
Allows administrators to see a comparison of activity across multiple devices (or one device) in order to identify problematic network behavior.
Administrators can create, deploy, and manage usage control policies using a familiar editor. They can use a variety of criteria including user and group, category, application behavior, underlying technology, and application category.
It also offers Centralized Update Management. Panorama allows customers to manage licenses and perform content or device updates (viruses patterns, threat signatures, App ID, etc).
Pricing: Contact them for a quote.
#4. Cisco Defense Orchestrator
Best for the network operations team to manage policies across Cisco security products.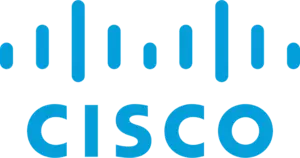 Cisco Defense Orchestrator is another Skybox Security competitor and a cloud-based management tool that simplifies policy management across Cisco security devices, including the Cisco Adaptive Security Appliances (ASA), Cisco Adaptive Security Virtual Appliances, Cisco Adaptive Security Appliance with FirePOWER Services and Firepower Next-Generation Firewalls (NGFW), as well as OpenDNS.
It gives network operations staff a consistent, easy way to create and maintain security policy while reducing complexity and cost. It's easy to set up, it's fast and frictionless, and because Defense Orchestrator is a cloud-based solution, there are no additional capital expenditures, floor space, or application management.
Defense Orchestrator can help you find policy anomalies using end-to-end analysis. You can also accelerate issue resolution by auditing policies across devices. You can easily clean up existing policies and deploy the correct policies to new devices using templates that ensure consistent policy application. Receive automatic notifications whenever an out-of-band change occurs to monitor policy changes.
Features:
It allows users to work from one pane of glass, allowing for seamless security policy configuration across devices. To spot security misconfigurations and to manage unplanned or planned changes in security policies or objects, analyze security configuration. You can perform end-to-end policy analysis on your own without the assistance of an expert in the device-by-device security configuration.
Users can create a standard policy template that allows for consistent enforcement of security configurations while allowing for business growth. Before deploying devices, model the impact of any changes.
Verify that the correct changes were made to the devices. You can be confident that the correct changes were applied in real-time or offline as per the change management process. Maintain a consistent security posture for all Security Products managed by Defense Orchestrator.
Web policy enforcement can be evaluated by users who see aggregated information on top applications, destinations, and categories, as well as attacks and risks.
Trial: Contact them for a demo.
Pricing: Contact them for a quote.
#5. McAfee ePolicy Orchestrator
Best for extensible and scalable centralized security management solution.

McAfee ePolicy Orchestrator (ePO) is a management platform that can be used on-premises or in the cloud. It offers two models: IaaS and SaaS. This helps to eliminate human error and time-consuming efforts. It helps security managers respond faster and more effectively to threats.
McAfee ePO console is trusted by more than 36,000 organizations and businesses to manage security, automate compliance processes and improve visibility across networks, devices, and security operations.
Large companies rely on McAfee ePO's highly scalable architecture that enables them to manage hundreds of thousands of nodes from a single point. This dashboard view allows you to prioritize risk and gives you a summary of your security posture across your entire digital terrain. It is available within a new protection workspace.
Features:
McAfee MVISION Insights is a McAfee ePO Console exclusive. It can proactively prioritize threats before they hit you and predict whether your countermeasures will be able to withhold them.
MVISION Insights gives you a unique view of outside threats and provides preemptive guidance. This allows your endpoint security to become more proactive rather than reactive, which makes security management easier.
McAfee ePO console makes policy management easy for security administrators. It also pulls in third-party threat intelligence by leveraging Data Exchange Layer, its industry-leading messaging fabric. It integrates policies with a variety of products bi-directionally. These operational efficiencies reduce the overhead of data-sharing and speed up response times.
Its Support Center allows easy access to McAfee product information and provides an overview of McAfee ePO server status in customer environments. This information is available on the McAfee ePO Console on-premises and on Amazon Web Services (AWS).
McAfee ePO console gives you critical visibility that allows you to automatically set and enforce policies to ensure a healthy security environment across your entire enterprise. It eliminates the need to manage multiple products and enforce policies across your entire enterprise.
Pricing: Contact them for a quote.
Research Process – Best Alternatives To Skybox Security
Total time we spent on evaluating these tools: 20
Total tools evaluated: 6
Total tools finalized: 5
We spent 24 hours evaluating and researching 6 different Skybox Security alternatives.
Based on our research, we believe that Tufin is one of the best Skybox Security Competitor in the market. Also we believe Firemon, and Palo Alto Networks Panorama do good job.
FAQ's – Competitors To Skybox Security
What is Skybox Firewall Assurance?
Skybox Firewall Assurance empowers you to automate and upgrade your cyber hygiene work, such as logging and firewall security configuration. Additionally, Skybox can help detect any unnecessary or overly-permissive rules in order to streamline the change management process while adhering to industry best practices.
What is skybox in cyber security?
The Skybox Security Suite is an innovative cyber risk management platform designed to tackle the most difficult security issues for complex enterprise networks. By smoothly integrating with more than 120 networking and security technologies, this suite provides wave-like visibility across physical IT, multi–cloud, and OT networks—all while delivering superior performance.
Conclusion
Out of all the Skybox Security competitors, Tufin, Firemon, and Palo Alto Networks Panorama are the best three alternatives. While Cisco Defense Orchestrator and McAfee ePolicy Orchestrator are also contenders in the market.
If you're looking for a comprehensive security solution that will give you visibility into your network and help you automate workflows, then any one of these Skybox Security alternatives would be a great choice.
Related posts: