Top 5 Best Algosec Competitors In 2023
Are you looking for the Best Algosec Competitors and Alternatives?
Network security policy management streamlines policy design and enforcement. It uses best practices and rules to manage firewalls and other devices efficiently and effectively.
Network security management tools are required by administrators to gain visibility into the network behavior, automate device setup, enforce global policies, and generate reports.
The network's safety and integrity are guaranteed by security policies. These policies provide guidelines for connecting to the Internet, accessing the network, changing devices and services, as well as modifying them. Rules are only effective if they are followed. Organizations can stay compliant and secure with network security management policies. 
They ensure that policies are consistent, clear, and enforced. It reduces manual tasks and human error by simplifying administration through security policy and workflow tools via a central management interface.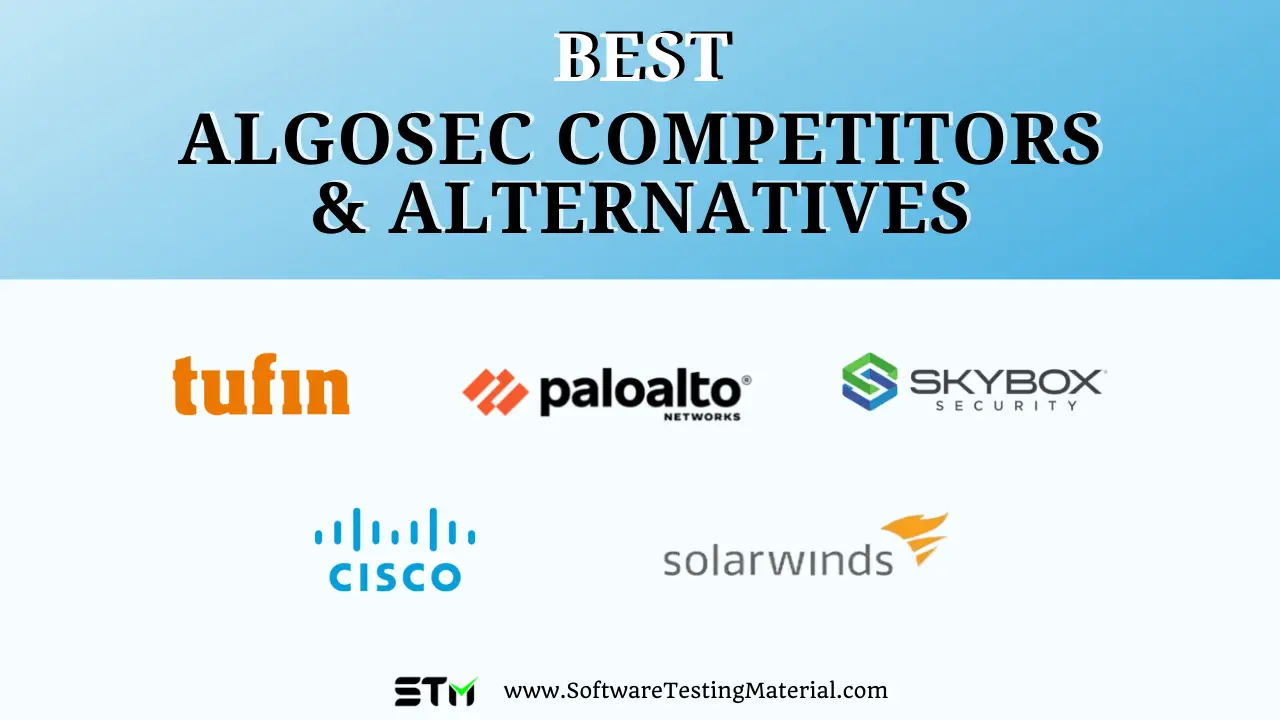 AlgoSec is the leading network security policy management solution in the market. If you are looking for the best AlgoSec competitors, we have curated the list just for you. This list includes all the top AlgoSec alternatives that you can look for the network security policy management solution. 
AlgoSec
AlsoSec is a complete network security policy management system that is designed for enterprises. You can manage all aspects of your network security, including cloud services, on-premise firewalls, and SDN platforms.
This network security management tool can help you avoid costly misconfigurations and provide full visibility into your network, including firewalls as well as other devices within your network. This tool helps you to ensure that your network is secure and manageable by ensuring that there are clear processes.
AlgoSec seamlessly connects to all major brands of firewalls and cloud security controls. It removes vendor-specific technologies so you can focus on the most important things for your company. AlgoSec automates and streamlines firewall management in heterogeneous environments. This includes auto-discovering requirements for application connectivity, change execution, and "zero-touch" compliance reports.
With AlgoSec, users can-
View a live, intelligent topology map for their entire network security estate.
Automate all aspects of firewall management, including policy push to devices.
Manage next-generation firewall policies and cloud security groups alongside your classic firewalls.
Find and fix network connectivity problems
Regularly assess risk and optimize firewall rulesets.
Create audit-ready reports for every major regulation in real-time (PCI, SOX, and HIPAA).
Features of AlgoSec:
AlgoSec's Network Security Policy Management System provides visibility and management of firewalls and security controls on private and public clouds, as well as SDNs like Cisco ACI or VMware NSX. It allows you to seamlessly manage and automate your network security policies in a hybrid environment.
AlgoSec protects your security and connectivity policies to allow you to securely accelerate application delivery. It automates the application connectivity and security policies across the hybrid network estate. This includes containers, public clouds, private clouds, on-premises networks, and containers.
This tool helps organizations secure and accelerate application delivery. It automates application connectivity and security policy across the hybrid networks estate.
AlgoSec Solution prevents outages, minimizes risk, and monitors compliance. This tool integrates with the most trusted vulnerability scanners to map security vulnerabilities to business applications. This gives you the information that you need to prioritize and assess risks to your business.
Automated discovery, mapping, and migration of connectivity configurations to firewalls and security groups simplify the complicated process of migrating business apps. Track the security policy of flows that serve your applications. This allows you to make network provisioning possible as part of cloud migration.
Let's move on to the alternatives to Algosec Security Policy Management Platform.
Comparison of Algosec Competitors & Alternatives
| Tool Name | Logo | Pricing | Best for | Link |
| --- | --- | --- | --- | --- |
| Tufin | | Contact them for a quote. | Security and risk management. | Learn more |
| Palo Alto Networks Panorama | | Contact them for a quote. | Firewall management. | Learn more |
| Skybox Security | | Contact them for a quote. | Enterprise cybersecurity, vulnerability, and threat management. | Learn more |
| Cisco Defense Orchestrator | | Contact them for a quote. | Streamlining security policy and device management across your extended network. | Learn more |
| SolarWinds Network Configuration Manager | | Contact them for a quote. | Vulnerability assessment. | Learn more |
Best Algosec Alternatives
Here are the top Algosec competitors
Best for security and risk management.

Tufin Orchestration Suite is used by some of the top enterprises around the globe to manage their network security policies. The system must be capable of processing large amounts of logs and changes quickly and making the results available to professionals who use it to manage their network. Tufin Orchestration Suite consists of SecureTrack and SecureChange.
It gives the business context to manage network connectivity and security. Tufin believes all network security should come from an application perspective. This eliminates the complexity of traditional network management and allows for a healthy and close relationship between security and infrastructure.
It enables network and cloud security policy management based on the application requirements. It monitors configurations of firewalls and load balancers as well as cloud platforms. Tufin normalizes security policy configurations and routing to create a standard format that allows for the many analytics and reporting tools within the Suite.
Features:
Tufin SecureTrack allows enterprises to have vendor-agnostic visibility at all levels of the cloud environment. It also helps them to define and maintain correct segmentation policies to reduce risk and prevent lateral movement.
It provides a federated deployment option to highly distributed federated businesses that need data separation by a business entity, but still require cooperation across entities for automation. This model allows each business entity to manage its own Tufin deployment using any of the above deployment options. The back end supports collaboration to automate end-to-end network changes without sharing sensitive data.
Segmentation policy generation and management: You can define your intended security state with Tufin. This is done by creating a baseline for allowed and prohibited communication between security segments and then applying it across the hybrid network.
The dashboard view shows a summary of rule modifications. It also highlights hazards like access anomalies, policy violations, and compliance violations. This allows for end–to–end visibility into the hybrid environment's security position.
It can analyze existing firewall rules and actual network traffic to suggest changes that will optimize the rule base, minimize rule permissiveness, and reduce the overall attack surface.
Trial: They offer a free 30 days trial.
Pricing: Contact them for a quote.
#2. Palo Alto Networks Panorama
Best for firewall management.

Panorama offers centralized policy and device management over a distributed network of Palo Alto Networks firewalls. Administrators can access information from a central location to see the content, users, and applications traversing firewalls managed by Panorama.
This knowledge can be used to create secure application enablement policies that maximize protection and control while also minimizing administrative effort. Analyzing, reporting, and forensics are possible against aggregated data or against newer data that is delivered on demand.
Panorama lets you manage firewalls for Palo Alto Networks by using a method that allows both regional and global control. Panorama offers a range of options for central or global administration.
Panorama considers enterprise users. You can manage both your internet edge and your private or public cloud deployments from one console. Panorama allows you to monitor and manage traffic from the north-south as well as the east-west, no matter where it is hosted.
Features:
It centrally manages all firewall devices and security configurations, across all forms (physical, virtual and cloud-delivered),
A graphical summary of all applications on the network, their respective users, and potential security impacts – either for each device or collectively.
Panorama can be deployed on VMware as a virtual appliance. This allows for deployment on many OS and hardware combinations. Panorama installation and management can be done via a web or command-line interface.
Delegate appropriate levels of administrative control at the device level or globally using role-based management.
Analyze, investigate, and report network traffic and security incidents.
Pricing: Contact them for a quote.
#3. Skybox Security
Best for enterprise cybersecurity, vulnerability, and threat management.

Skybox Security's comprehensive cybersecurity management tools expand the ability of security teams to face these challenges. It improves security operations' effectiveness, technology, and resources by accelerating the ability of security personnel to recognize and mitigate risk. Skybox combines multiple security perspectives into an intuitive dashboard that allows security teams to reduce risk, automate processes, and innovate with confidence.
It combines data from over 140 network, security, and operational technologies to provide organizations with the best context and visibility across complex infrastructures. Skybox Security provides actionable intelligence that helps you to adjust security controls and find exploitable risks, maintain compliance, and keep an eye on new technologies as they are adopted.
Features:
The multidimensional model visualizes all security controls and network configurations in your environment. This provides the context and intelligence you need to prevent security breaches. While network maps show only physical connections between devices, network modeling simulates all possible interactions and analyzes security efficacy to identify exposure and compliance risk.
To provide precise path analysis in the most complex environments, the network model aggregates data from OT, public cloud, private cloud, and public cloud networks. They track how packets travel from source to destination, and we document policies, security controls, or protocols that permit packet movement.
This platform allows security and IT professionals to view and analyze hybrid, multi-cloud, and OT networks. It provides full context and understanding of the entire attack surface.
Its attack simulations aim to exploit every vulnerability on all assets (even those that are not scannable). Administrators can see simulation results from many perspectives such as threat origin and network segment. They can also view simulation results to determine the best approach to remediation.
Skybox integrates with many security products and enriches them to reduce complexity and simplify management.
Trial: Contact them for a demo.
Pricing: Contact them for a quote.
#4. Cisco Defense Orchestrator
Best for streamlining security policy and device management across your extended network.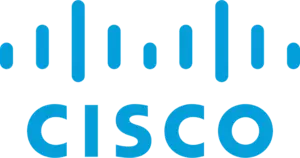 Cisco Defense Orchestrator is a cloud-based management tool that allows you to manage security policies and device configurations across multiple Cisco security platforms and cloud-native security systems with ease. 
Customers can easily set up and manage hundreds of devices in a matter of hours. Because of the intuitive interface and emphasis on simplicity, training is minimal. The learning curve can be completed in hours instead of days. Its open API and cloud technology allow for flexibility and scale. Cisco Defense Orchestrator doesn't require additional capital expenditures, floor space, or application management. This dramatically reduces your operational costs.
Cisco has more than a decade of experience in security technology and is the industry's largest security database. This solution demonstrates its commitment to integrating multiple platforms such as Cisco ASA, ASA with FirePOWER Services, Firepower NGFW, and OpenDNS Umbrella.
Features:
You can improve network visibility to detect and respond quickly to threats. Security Analytics and Logging allows organizations not only to log firewall logs but also to gain insight from behavioral analytics and get actionable security information to improve security teams' efficiency.
Customers can view the change-log to track any changes made and when they were made. All changes made to the Cisco Defense Orchestrator UI or the CLI Tool are recorded.
Cisco Defense Orchestrator's CLI Tool allows users to execute CLI commands in bulk across multiple devices at once. It also gives them the ability to create macros and shortcuts for their most commonly used commands.
Cisco Defense Orchestrator accounts can be assigned within 24 hours. You can begin onboarding devices almost immediately. You can onboard devices as a single configuration, a single device, or thousands through bulk imports. There is no downtime.
Trial: Contact them for a demo.
Pricing: Contact them for a quote.
#5. SolarWinds Network Configuration Manager
Best for Vulnerability assessment.

SolarWinds Network Configuration Manager (NCM) can be used to save time, improve network reliability, security, and increase network reliability. It manages configurations, changes, compliance, and security for routers, switches, and other network devices.
Network Configuration manager provides support for all major network device manufacturers, including Cisco and Palo Alto Networks. This includes Juniper, HP, Huawei, F5, Avaya, and Ruckus.
Automating network configuration management makes it easier to schedule backups, highlight configuration errors, execute scripts, and maintain organized configuration archives so that you can quickly locate a backup file whenever you need it. Network Configuration Manager reduces downtime and takes away the hassle of managing multiple device configurations within a heterogeneous network.
Features:
SolarWinds Network Configuration Manager (NCM) automatically detects vulnerabilities in production firmware and can guide you smoothly through the process to upgrade obsolete Cisco IOS images. It takes just minutes and not hours.
It tracks firmware versions automatically and correlates them to CVEs in the National Vulnerability Database. NCM will notify you when a vulnerability is discovered and help you to upgrade your Cisco firmware.
It's Azure SQL Database gives you the ability to manage your NCM deployments. You can deploy NCM on-premises, in the cloud, or both with Amazon RDS or Azure SQL Database.
NCM allows you to see both config-toconfig and baseline-toconfig diff views. Use the diff viewer to quickly identify any changes in those configs.
Trial: They offer a fully functional 30 days trial.
Pricing: Pricing starts at $1,738. Contact them for a quote.
Research Process – Best Alternatives To Algosec
Total time we spent on evaluating these tools: 18
Total tools evaluated: 6
Total tools finalized: 5
We spent 24 hours evaluating and researching 6 different Algosec alternatives.
Based on our research, we believe that Tufin is one of the best Algosec Competitor in the market. Also we believe Firemon, and Palo Alto Networks Panorama do good job.
FAQ's – Competitors To Algosec
What is AlgoSec used for?
AlgoSec revolutionizes the way you manage your network security policy by offering a single window to simplify and automate it across on-premise firewalls, SDNs and in the cloud. With AlgoSec, you get full business visibility of your entire network security infrastructure which will save not only time but money as well.
Is AlgoSec a SaaS?
AlgoSec SaaS Services provides secure access to applications, wherever you are. AlgoSec currently offers the following cloud-based services: CloudFlow grants users the ability to easily manage their security policies across multiple clouds and hybrid infrastructure layers with ease.
Conclusion
If you're looking for a comprehensive network security management solution, AlgoSec is a great option.
However, there are several other companies that offer similar products and services. Some of the most popular Algosec competitors include Tufin, Palo Alto Networks Panorama, Skybox Security, Cisco Defense Orchestrator, and SolarWinds Network Configuration Manager.
All of these companies offer slightly different features and benefits, so be sure to do your research before making a final decision.
Related posts: