Top Video Editing Tools for Beginners to Try
Nowadays, videos have become one of the common types of content that is widely used in different scopes and for different purposes. However, to stay competitive in this industry, it's not enough to simply press the record button on your camera. Creating high-quality video content requires high awareness of the latest trends and audience analysis, specific skills of producing, shooting, and, of course, video editing.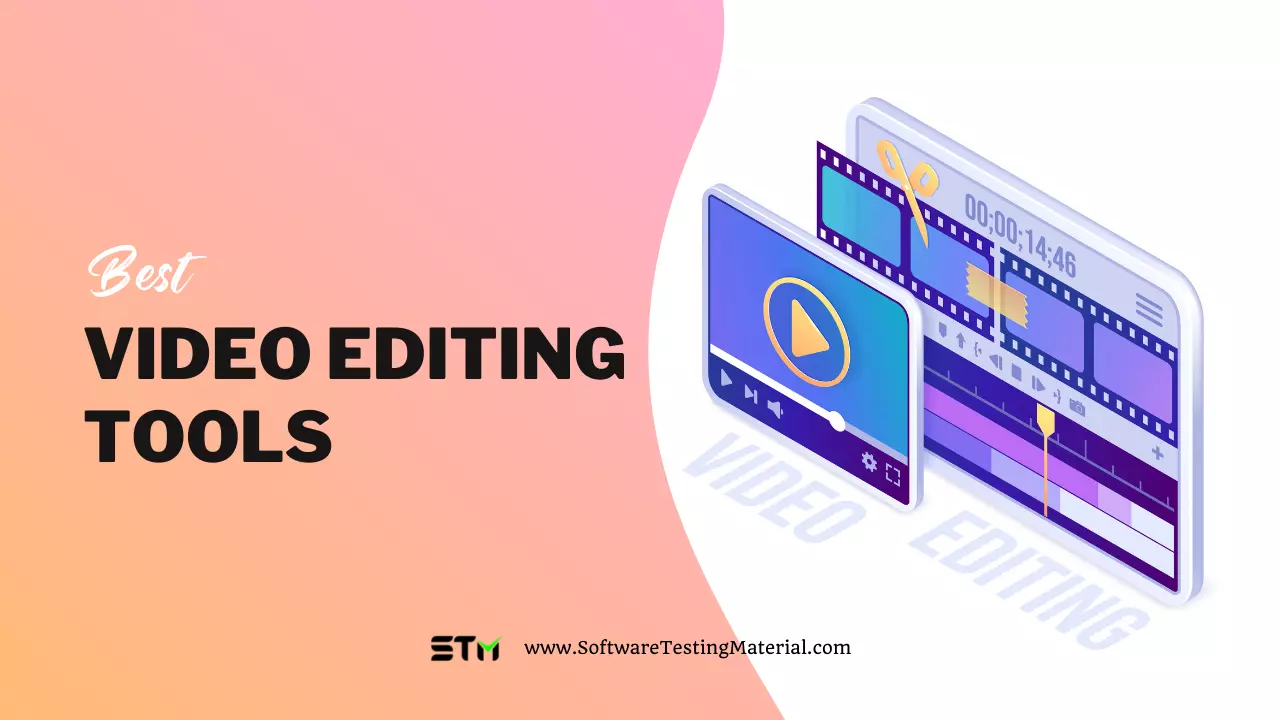 In this article, we'll cover what makes video editing software great, which features to look for when choosing best video editing tools, and also analyze the most popular video editors for beginners.
Top-Rated Video Software for Beginners: Main to Know
Having decided to choose the right video editor for the content creation, you need to research the most popular software people use and analyze the usability and features of each. Finally, you'll want to choose the most optimal editing tool that perfectly meets all your needs, features a user-friendly interface, and allows easy mastering of your video editing skills. Let's now go deeper into the best video editing software on today's market and why it's good for beginners.
#1. Movavi Video Editor Plus
If you're looking for a feature-rich video editor with the nicest toolbar, intuitive editing interface, and quick drag-and-drop controls, Movavi Video Editor Plus is the right option for you. It offers various tools for video and audio editing, numerous transitions and filters, and allows effortless video exporting to the most popular video formats. Furthermore, this editor also features lots of customization choices, voice changer, video cutting and splicing, sound sync, and more.
Available for: Windows and MacOS.
Why users like it:
Free, basic, and premium options offered
A huge amount of filters, transitions, and titles 
Built-in library of sounds, backgrounds, music, intros, and others
Overlay video, title animation, stickers, and more
One time fee
Multiple languages available
Price: The lifetime license for one device costs $59.95
#2. Shortcut
In case if you're planning to work with multiple video formats, it's better to choose the software that can ensure native editing. That's exactly what you'll get with Shotcut – a free open source cross-platform video editor. This free video editing tool supports resolutions up to 4k and captures from SDI, HDMI, webcam, JACK & Pulse audio, IP stream, X11 screen, and Windows DirectShow devices. Additionally, you'll get the sleek, intuitive interface with quick searchability, playlist with thumbnail view, filter panel, history view, encoding panel, and more. 
Available for: Windows, Linux, and MacOS.
Why users like it:
A wide knowledge base presented in the FAQ section (more than 30 detailed questions)
It is a cost-free, open-source, cross-platform editor
Features a wide range of formats
Native timeline editing
High-resolution support up to 4k
Price: free.
#3. Lightworks
Do you want to create high-quality video content for social media? Then, you should search for the software that not only has a lot of useful tools for video editing but also features an easy way of exporting your content to social media. 
Lightworks is one of the most popular video editing tools developed specifically for creating video content for social media! This software features all the essential tools needed to make professional videos in HD and SD formats. Additionally, you'll get a simple and easy-to-use interface and also tons of video tutorials for the quick start – the most helpful thing beginners need when they've just got started. 
Available for: Windows, Linux, and MacOS.
Why users like it:
Easy sharing of content to YouTube, Instagram stories, etc. 
Multicamera editing
Real-time team project sharing 
Video speed optimization
Plenty of video formats
Price: There is a free plan with the offers of monthly or yearly subscription; the price for the Lightworks Pro monthly starts at $23.99. 
#4. HitFilm Pro
If your goal is to try yourself in filmmaking or game video creating, you might look for software that features plenty of impressive video editing tools, a wide range of graphic and sound effects. In this case, the HitFilm pro by FXhome is a must-try for you. It features not only a professional yet easy-to-learn interface, but also the automatic updates of your video editor, which features all the exclusive options and effects released in a year.  
Available for: Windows and MacOS.
Why users like it:
Perfect for beginners, film students, gamers, and influencers
820+ VFX and presets
Built-in animation tools
Editing of RAW files and tackling the green screen
Automatic keyboard tools 
Easy to navigate, intuitive interface
Price: The HitFilm Pro offers a yearly subscription with regular updates for $349.  
#5. Movie Maker 10
If you need a straightforward tool for practicing video editing, then you should try Movie Maker 10. It offers the basic functions of editing short videos, such as video cutting and splicing, adding background music, and simple sound effects. Along with this, you'll be able to try some of the advanced video editing features like a color filter, transition effects, and more. Simply put, that's a simple yet functional tool that ideally fits all the needs of beginners. 
Available for: Windows only.
Why users like it:
Free software with the abilities of video and photo editing
Supports common video formats
Enables editing the background music and adding the sound effects
Video clips' trimming, rotating, splicing, and more
Price: free.
Tips for Choosing the Best Video Editing Software
Having uncovered the most popular video editing tools and their major features, we will now figure out the essential features to look for in this type of software. Those who are new to the video editing scope might think the more expensive software is and the more features it covers – the better video they will get. In fact, this is not exactly the truth since most professional video editors choose the functions that serve all their needs, not more. 
Start with the basic versions of video software, or use the free/trial options for your first videos. This way, you'll better understand your needs and estimate the software's worth. 
Choose monthly subscriptions instead of yearly to leave the option of easy switching to another software and not lose your money. 
Look for the intuitive interface, drag-and-drop functions, and multiple format support to save up time with the native formatting.
Choose tools that can work with the videos downloaded from Facebook or other social media.
Get video software that features the informative FAQ sections and offers informative guides for beginners.
Pick up video editors that can provide access to a library of images and sound effects and other animation options for video editing.
Wrapping Up
To sum up, developing yourself as a video editor is really challenging. So, you certainly need the best video software that features not only a wide range of editing tools and customization options but also an easy-to-navigate interface with detailed how-to guides and explanations of how each of those tools works. 
How to find the software that works best for you? Try each of these video editors and find this out in practice!