14 Top Free Facebook Video Downloader Software in 2023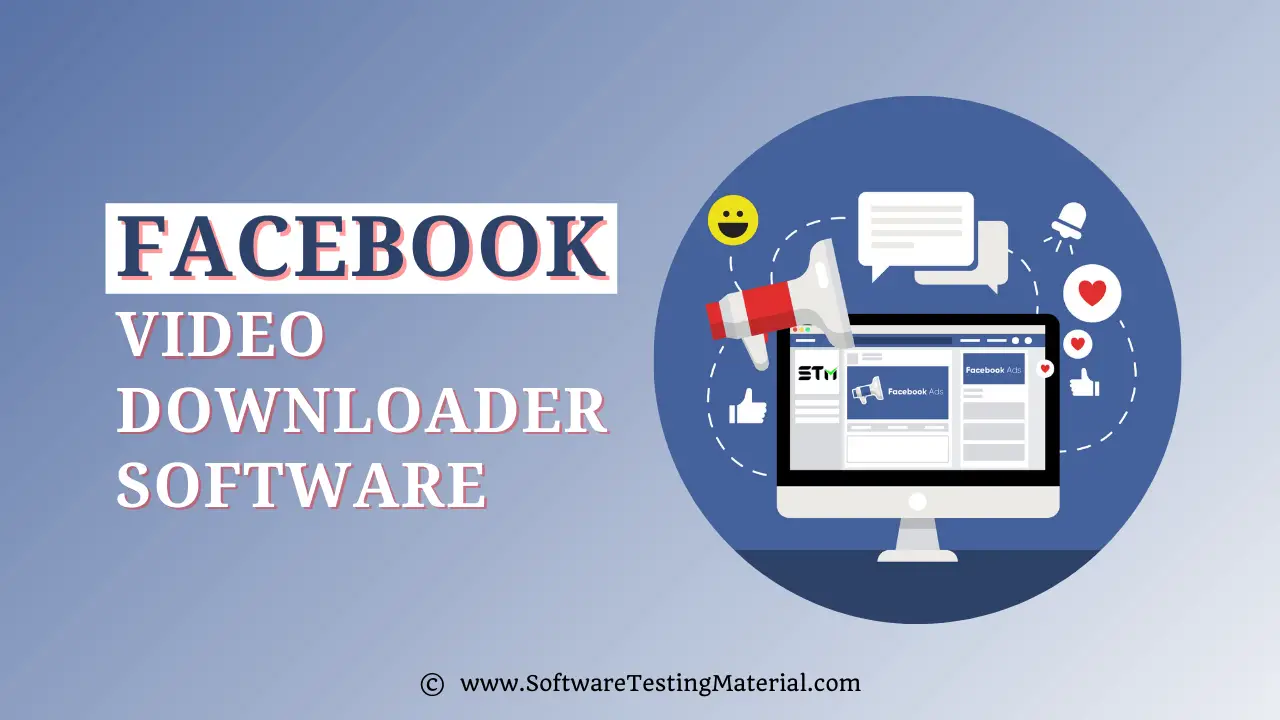 Do you want to download your favorite Facebook videos? Here is the curated list of Best Free Facebook Video Downloader Software for 2023 and beyond. 
While scrolling through your Facebook feeds, there are times when you might come across a video that catches your attention. You share it in your feed or might even tag your friends and family.
You might even wish to download the video for viewing it again without the internet or logging into your FB account. After all, we love watching videos on FB, and be able to save them will be awesome.
Downloading videos from Facebook is possible. All you need is the right FB video downloader that will help save the videos directly from Facebook with ease.
There are so many options on the internet, choosing the right Facebook video downloader can be challenging.
How would you know which tools or software are safe? In case, you love watching videos and want to have fun by downloading videos from Facebook, then you must know the right software tool that can assist you in easy downloading.
Below, I have compiled the list of 14 top-rated Facebook Video Downloader. You can select any of these to download FB videos.
Disclaimer: We at Software Testing Material don't encourage or support downloading copyright videos in violation of the Facebook terms and conditions. Most of the videos on Facebook are copy-right protected by the video owners. Get permission from the video owner to legally download videos using the following video downloader application. 
Comparison of Free Facebook Video Downloaders
Check the comparison of Facebook Video Downloaders that you'll find in this article.
| SOFTWARE | OS SUPPORT | WEBSITES SUPPORTED | FILE FORMATS SUPPORTED | LICENSE TYPE |
| --- | --- | --- | --- | --- |
| FB Video Saver | Windows, macOS, or Linux. | Facebook | MP4 | Free |
| fbdownloader | Windows, macOS, or Linux. | Facebook | MP4 | Free |
| 4K Video Downloader | Windows, macOS, or Linux. | Facebook, YouTube, VimeoVimeo, etc., | MP4, MP3, M4A, OGG | Free/Paid |
| GetfVid | Windows, macOS, or Linux. | Facebook | MP4, MP3 | Free |
| QDownloader | Windows, macOS, iOS, Linux, or Android | Facebook, YouTube, Twitter, Instagram | MP4 | Free |
| KeepVid | Windows, macOS, iOS, Linux, or Android | Facebook, YouTube, VimeoVimeo, etc., | MP4, MP3 | Free |
| ClipGrab | Windows | Facebook, YouTube, Vimeo | MPEG4, MP3 | Free |
| Savefrom.net | Windows, macOS, or Linux. | Facebook, YouTube, Vimeo, etc., | MP4, MP3 | Free |
| iTube | Windows, macOS | Facebook, YouTube, Vimeo, etc., | MP4, MP3 | Free |
| SaveAs.CO | Windows, macOS, iOS, Linux, or Android | Facebook | MP4 | Free |
| iDownloader | Windows, macOS, or Linux. | Facebook | MP4 | Free |
| FileVid | Windows, macOS, or Linux. | Facebook | MP4 | Free |
| Social Video Downloader | Windows | Facebook | MP4 | Free |
| Facebook Video Downloader (for Firefox) | Windows | Facebook | MP4 | Free |
Best Free Facebook Video Downloaders
#1. SnapDownloader

With years of experience in the software industry, SnapDownloaders team of professionals who build apps and solutions that make people's lives easier. Their seasoned developers strive to maintain the highest quality of standards for their products with constant improvements to usability, user experience, and security.
The goal behind SnapDownloader is to provide users with the easiest tool to download and store a backup of their videos from online platforms and to save their favorite videos without any hassle. SnapDownloader has been designed to be the simplest tool possible for downloading videos from more than 900 online services and we strive to take it further by introducing new features on a regular basis.
Features:
Download from 900 websites: Save videos from a large number of websites including your favorite platforms such as YouTube, Instagram, Vimeo, Facebook, Twitter, and TikTok.
Up to 8K resolution supported: Download videos in 8K, 4K, UHD, 1080p, 720p, and many more qualities and enjoy watching videos in high quality.
Download private videos and playlists: Using the built-in web browser, you can easily download private videos, playlists, and other content that require the user to be signed into their account.
Save time with One-Click Mode: Set your preferred output format and quality to quickly download videos as soon as you paste a link.
Cross-platform support: With support for both Windows and macOS, SnapDownloader has been built to support the most popular operating systems.
In-built video trimmer: Cut online videos and download only the portions that you want with the built-in video trimmer.
Convert videos to audio: Download and convert videos to audio automatically without any hassle of doing it manually or separate software.
YouTube playlists and channels: Want to download your favorite YouTube playlists and channels? SnapDownloader has got you covered!
Save YouTube subtitles: Download subtitles from YouTube in more than 50 languages, including automatic captions.
Convert to 10 output formats: Download and automatically convert videos and audio to more than 10 output: MP4, MP3, MOV, AVI, AAC, M4A, WAV, AIFF, FLAC, and WMA.
In-built YouTube search: Search for YouTube videos from within the app and download them right away with the built-in search and auto-suggestion functionality.
Download YouTube chapters: Select chapters of a YouTube video to download and save them as separate video or audio files.
Simultaneous downloads: Save your time by downloading multiple videos from various websites all at once.
Download Private Videos & Audio: Download videos, audio, playlists, and channels that are private using the built-in browser.
Bulk downloads: Paste up to 100 video links at once and download them all right away. No more wasting your time downloading videos one at a time.
High-speed download: Say goodbye to capped download speeds and download your favorite videos at the fastest possible speed depending on your internet connection.
Schedule downloads: With the built-in download scheduler, you can schedule videos to be downloaded later at your preferred time (automatically).
Queue downloads: Save videos to your queue list to be downloaded automatically as soon as previous downloads are complete.
Download files with metadata: Prefer to download videos and audio with their metadata embedded? SnapDownloader automatically adds metadata to your downloaded files when you enable this option.
Download notifications: Receive desktop notification as soon as downloads are complete and enjoy playing your downloaded videos and audio files right away.
Proxy setup: With the in-built proxy setup, you can add your proxy credentials to bypass geo-restrictions when downloading videos, such as those that are blocked in your country.User-friendly and simple to useSnapDownloader's user-friendly interface and simplicity give it a big edge over other competitors with clunky and distracting interfaces.
Dark mode: Are you fond of dark mode? SnapDownloader's interface has been designed with dark mode in mind to avoid straining your eyes.
24/7 customer support: We take our users seriously, and your feedback is very valuable to us. We have a dedicated customer support team that is available 24/7 to answer your emails and solve your problems.
100% safe with no ads: Safety is our first priority! Our team is proud to offer the safest video downloader app in the market that is 100% secure and without any ads or bundled installers.
#2. FB Video Saver

The first on the list is a simple and easy to use tool – FB Video Saver. If you are looking to download Facebook videos easily in high definition, then this tool is what you need. All you have to do is copy the FB video URL, and then paste the link into the search box and click download.
FB video saver will convert the video URL into the download link, and you can easily save videos in SD or HD quality. It also allows you to download private Facebook videos.
Website Link: FB Video Saver
#3. fbdownloader
The next tool is FB download. It is basically a website with a simple web interface where you can save all your videos from Facebook. With this website, you can save any Facebook video in standard-quality and MP4 format. It also offers the feature of converting videos to MP3 audio files.
Also, this tool is completely free and compatible with every platform, including Android, iPhone, and Windows. 
Website Link: FB Downloader
#4. 4K Video Downloader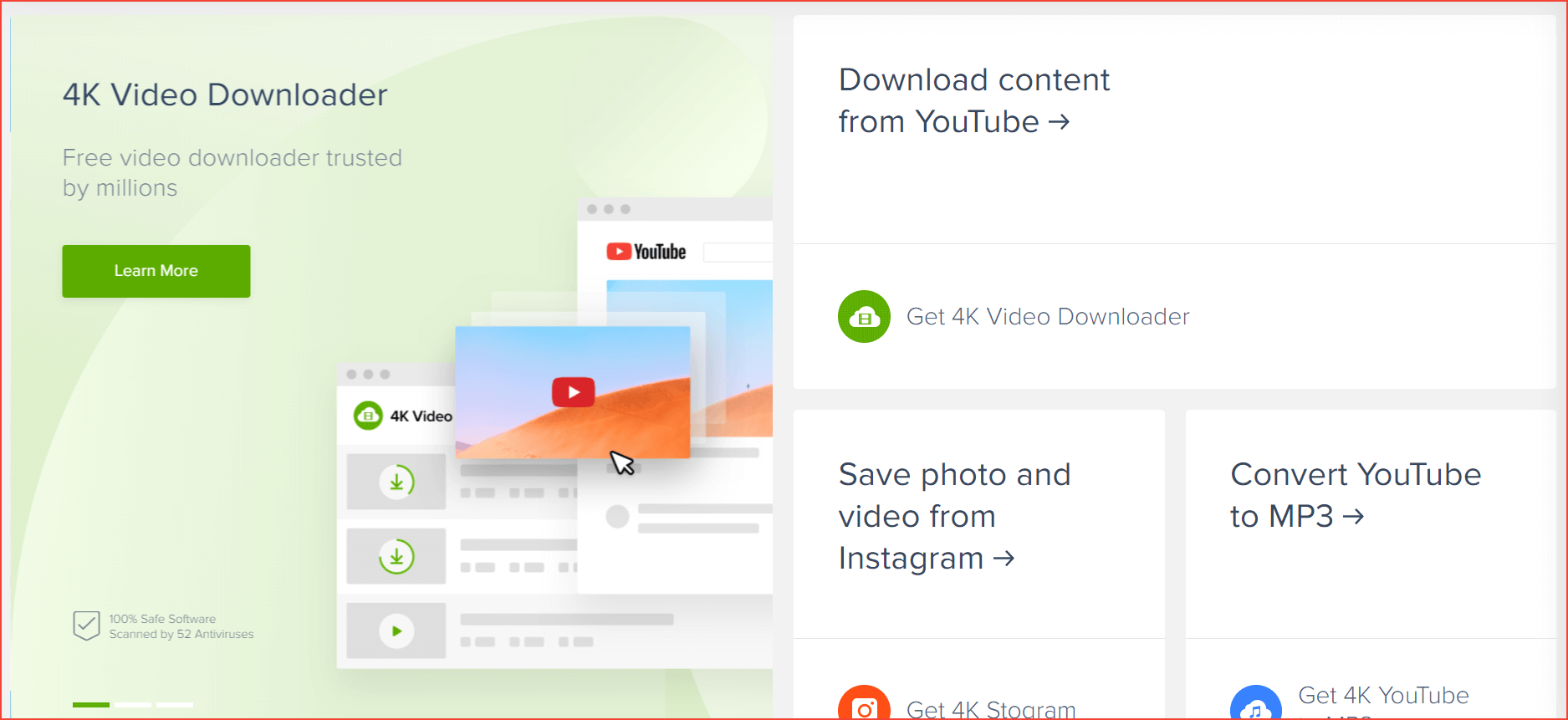 4K Video Download offers great features that are very much helpful for the Video fanatics. With this tool, you can download videos from Facebook, Youtube, and Vimeo. It is compatible with Windows, Mac, and Ubuntu.
4K Video Download software offers various types of services such as Video to MP3 conversion, Audio to MP3 conversion, and so on. The entire process is completed successfully with the help of an easy-to-use interface that is very user friendly.
You can convert the video files on your computer and enjoy the high-quality output without losing the original quality. It is the most popular Facebook video downloader HD Software available in the market that helps you convert the video files without losing the quality.
Website Link: 4k Video Downloader
#5. GetfVid

GetfVid is among the most effective way to convert or download either the Facebook videos to MP3 or other formats as per your need. Nowadays, the demand for video clips on Facebook has increased to a large extent. It has brought a new life to the social networking site and also the manner of entertainment too.
Moreover, there are many other advanced functions of GetfVid such as convert to flash, convert to HTML, rename the video file, and edit in different modes including 360-degree mode and rotation, etc.
The greatest benefit of using this software for the purpose of downloading or converting the video files you want to share with your friends, family, or colleagues, to name a few, is that it is available absolutely free of cost!
Website Link: GetFVid
#6. QDownloader

It is another free online tool where you can save videos from websites like Facebook, Youtube, and Twitter. It is very fast and efficient.
The platform is user-friendly and interactive, something you should definitely try if you don't want to download any application.
Website Link: QDownloader
#7. KeepVid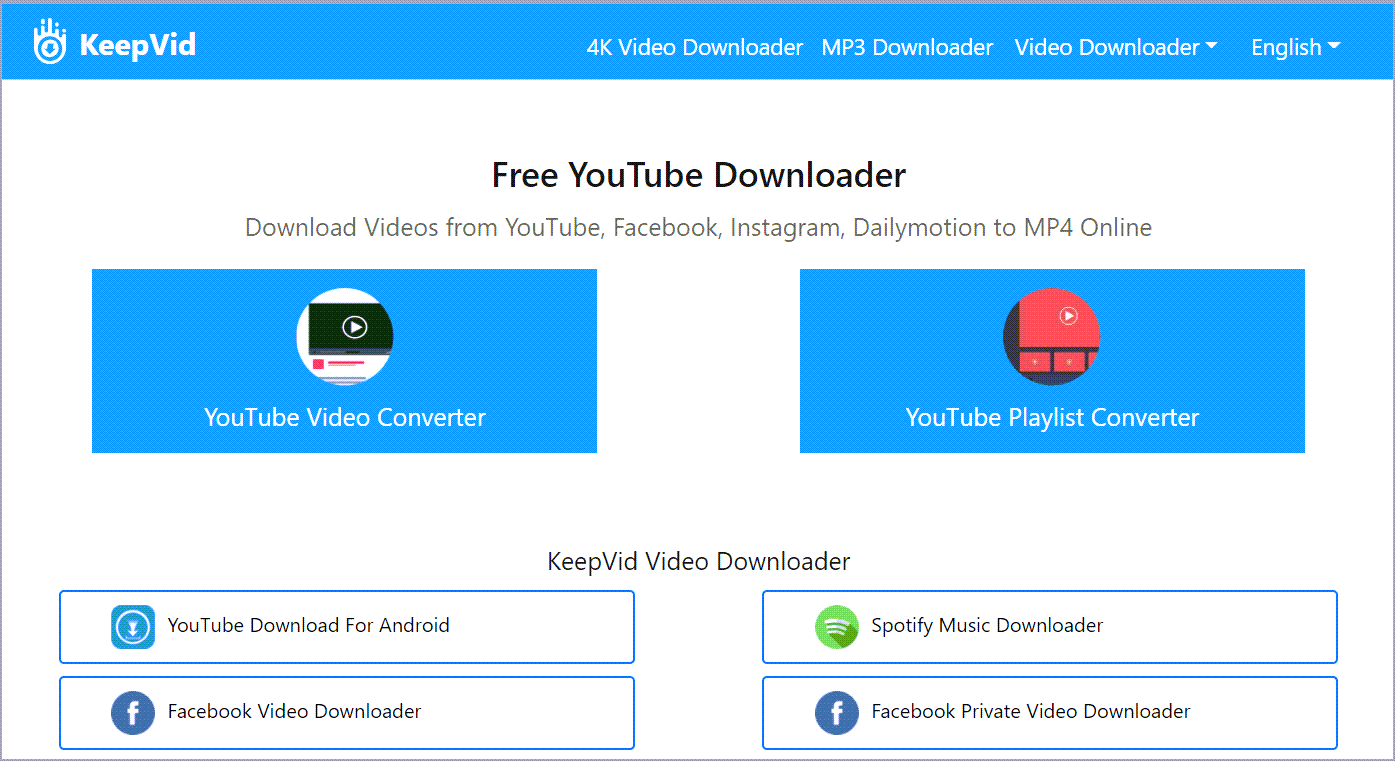 KeepVid is a popular free Facebook video downloader app, which enables you to conveniently download videos from Facebook, YouTube, and many other video sharing websites. This software is easy to use and provides an interactive user interface.
KeepVid allows the user to quickly and easily download videos, music, and photos from a variety of sources on their mobile phone. The app can be directly downloaded from the website or through the application store.
This type of software offers fast and easy downloads of music videos, music albums, and other files from the internet. KeepVid Android lets you quickly locate and pick your desired media files, such as images, text, video, games, apps, and so forth.
You can then enjoy them right on your mobile device, without having to worry about downloading and installing a separate media player app. KeepVid is completely free to use.
KeepVid Android has been designed with a user-friendly interface so that anyone familiar with android can easily navigate the site. Even if you're completely new to android device downloads, this program is easy enough to understand.
Users of this app can download, manage, copy, and install any type of media file that they need. KeepVid is especially helpful to those users who are constantly traveling and need to carry their videos with them wherever they go. It's an excellent choice for downloading videos for the masses.
Website Link: KeepVid
#8. ClipGrab

It is a very powerful YouTube downloader. But, it also lets you download videos from other platforms like Facebook. It captures video streams from anywhere on the web. With the ClipGrab app, you can easily download any type of video and watch it on your system.
Clipgrab is one of the simplest and most efficient video downloading tools on the internet today. The fact that it's open-source also means that it's free software, which means no large upfront costs for you. It also boasts over 120 functions that allow you to customize it according to your needs.
All you need to do is download your chosen video, import it into the program, and start converting your favorite videos into high-quality audio files. Convert videos that you want to share with your friends and family, and make sure they come out looking and sounding great!
ClipGrab is available for Windows, Mac, and Linux. Unfortunately, there still isn't any software created for iOS.
Website Link: ClipGrab
#9. Savefrom.net

Savefrom.net is a Facebook Video Downloader Online free and an application that helps you to save videos from different sources on the web, including Facebook, in high-quality.
You can paste the URL of any video and download it. For Google Chrome users, an extension is also available for downloading purposes. It is compatible with browsers, like Chrome, Firefox, and Opera.
Website Link: SaveFrom
#10. iTube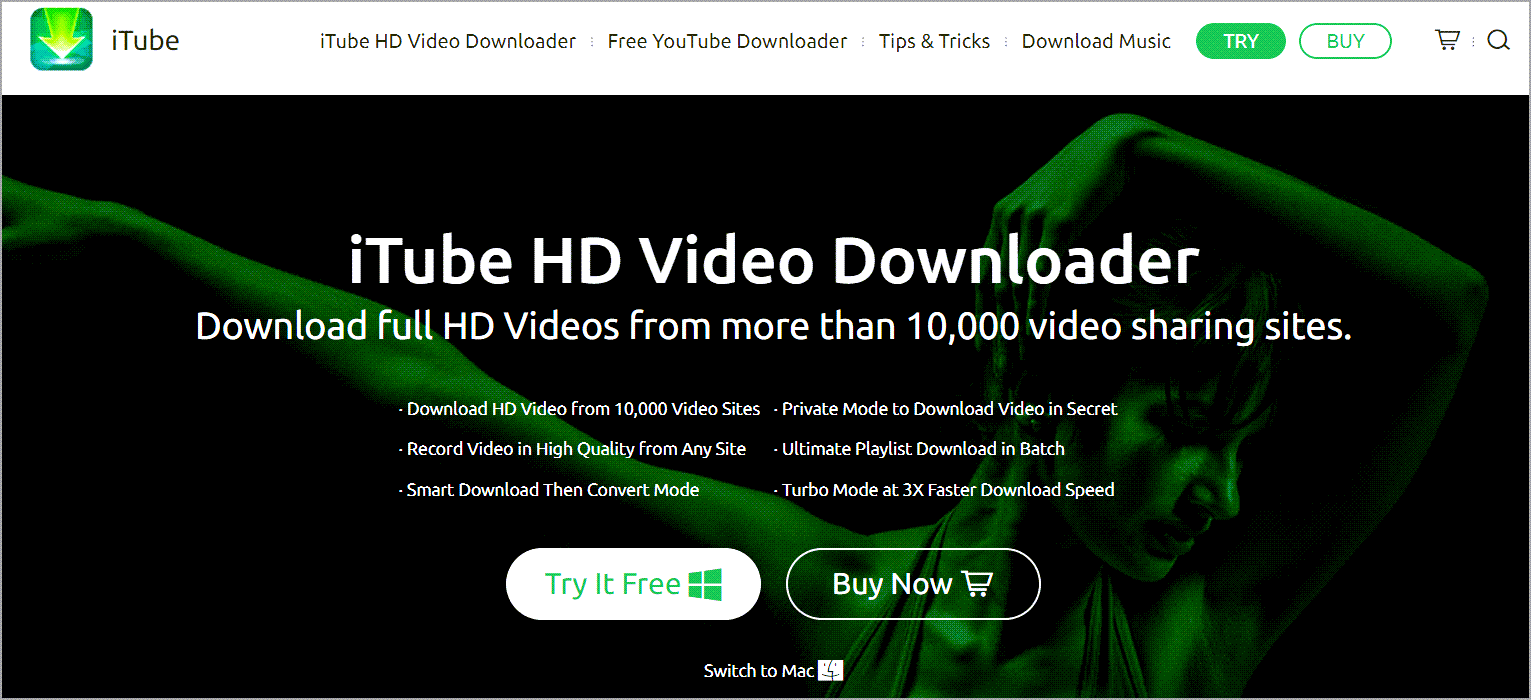 iTube is a powerful video conversion and downloaders tools. The simplicity of the setup and usage is very encouraging and, once set up, simply uses the phone's web browser to transfer and download the videos you want to watch from your computer or phone.
A great plus of this is that there are no extra monthly charges for using the app. One more positive point about iTube is that you have access to thousands of television and movies through its powerful streaming services. This tool can download content from over 10,000 websites.
This is a particularly attractive feature for those who are watching a large number of streaming media and maybe experiencing buffering issues with their iPhone or Android device. An additional plus for downloading video through iTube is that your content remains free from viruses and malware.
Website Link: iTube
#11. SaveAs.CO

It is another simple online tool where you can download Facebook videos and convert them to MP4 files. There is no need for any software download. You can use this tool in case, other websites mentioned above are down.
SaveAs enables you to save videos on computers, tablets, and mobile devices [Android Devices and iOS].
Website Link: SaveAs
#12. iDownloader

iDownloader is another website from where you can download FB videos in high-quality. All you have to do is paste the URL of the video in the search box and click on "Go". The website will process your request and download the file in MP4 format only.
This tool works on both desktop (Windows and Mac) and smartphones (Android and Apple).
Website Link: iDownloader
#13. FileVid

FileVid is another plug-and-play Facebook video download on the list. It offers great convenience to users as you can download videos from Facebook with a single click.
It also offers a fast download speed along with the excellent quality of the video. As far as the service offered by FileVid is concerned, it is great as all you need is an internet connection, and you can have a look at any video you want to without any difficulty. It works perfectly fine on every device, and you won't face any difficulty at all.
Website Link: FileVid
#14. Social Video Downloader

It is another efficient and powerful Facebook video downloader. Social Video Downloader has been designed by XoftSpy and is an extremely popular video download for Windows OS.
It's free software that is easy to use for all Windows-based computers. It's a powerful multi-media download manager for Microsoft Windows. It comes with an installer that allows you to install and configure it on your PC. Both HTTPS and HTTP protocols are fully supported. It will also handle all sorts of file types, such as mp3 and flv.
The best thing about Social Video Downloader is its amazing features and functions. You can easily download videos, audio, and music from all the popular video sharing websites and other services, such as YouTube. The program is completely safe and reliable.
Social Video Downloader also gives you several features such as downloading videos in different formats, playing them directly from your hard drive, scheduling future downloads, etc. And best of all, this free software is easy to install and run.
All you have to do is download the app, launch it will automatically detect all your devices, and perform the necessary tasks. It is so easy to use that you can perform multiple tasks and make the most of your time with the best video downloader tool for Windows.
Website Link: Social Video Downloader
#15. Facebook Video Downloader (for Firefox)

If you're a Firefox user, then you can download Facebook Video Downloader available on Firefox.
The Free Facebook Video Downloader is also very easy to use. All you need to do is select the file and just click on the 'activate' button. That's it; you are done with your task.
In order to use the Facebook video downloader, you just need to click on the 'activate' button. And then just follow the simple step by step instructions given on the screen. You don't have to worry about any technicalities as the instructions are presented in an easy to understand way.
The conversion process is very simple. All you need to do is just point the URL of the video file on the Free FB Video Downloader website, and that is it.
Website Link: Facebook Video Downloader (for Firefox)
Conclusion
These were some of the top 14 Facebook downloader tools available on the internet for free. By using these tools, you can easily download videos from Facebook in no time. I hope this list will help you out. If you have any queries, reach out to us.
FAQ's
Is it possible to download Facebook videos at no cost?
Yes, it is possible. All the tools mentioned above are free Facebook video download tools. You can pick any one of these according to your convenience. You can either use FB Video Saver, FB downloader, etc. online video downloading tool or download software like KeepVid.
Is downloading Facebook videos safe?
It's safe to download Facebook videos if you choose the right tool. We have recommended some good tools for you to use. Also, don't download the videos in case, you don't have permission to do this from the owner.
How to save videos from Facebook?
Downloading videos from FB is easy when you have the right tools. If you want to download videos into specific formats, we recommend GetfVid, KeepVid, and 4K Video Downloader are amongst these suggestions.
What is the best Facebook video downloader for chrome?
SaveFrom, Social Video Downloader are some of the best FB video downloaders for Chrome.
Is it legal to download Facebook videos?
It is not illegal when the video you are going to download is your own property or when you have explicit permission from the owner of the video to download and use it or it is a royalty-free video that's available to download for everyone. You should always avoid using the content from producers who are monetizing their videos because they will be very aggressive with DMCAs.
Related Posts: