Canva vs. DesignCap: Which Is Better for Your Infographics?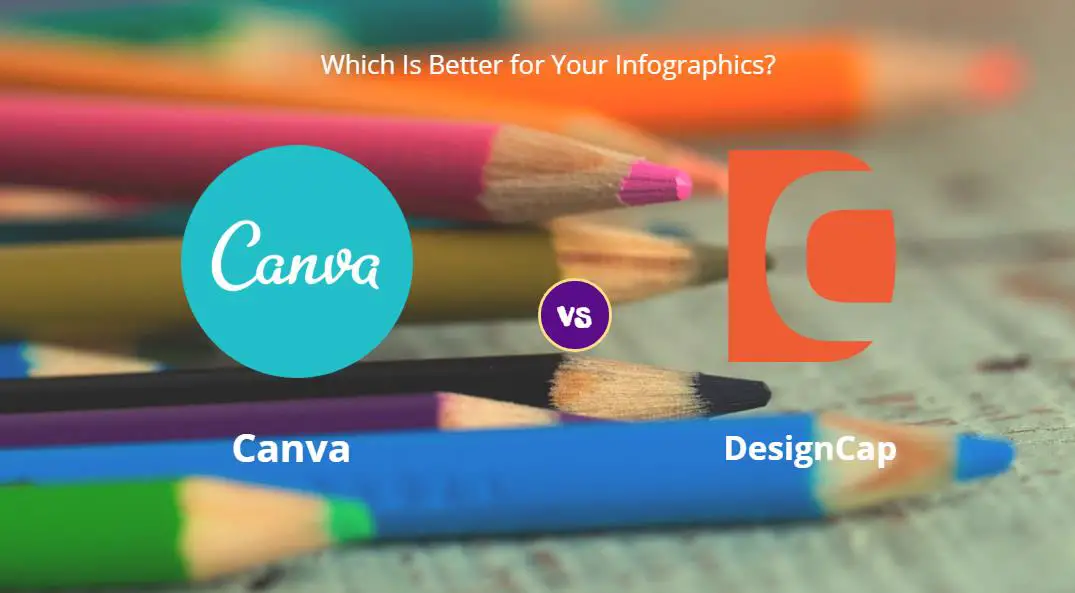 Any business that wants to run on the internet will need to present what it has to offer directly and strikingly. If we do not show it attractively, we will not be able to reach the consumer's mind. When it comes to working online, there is a basic idea: users decide whether to stay or leave a website in seconds. Generally, between 3 and 7 seconds is the average time it takes to determine. And precisely, there is what we can help ourselves with the infographics to make them continue staying on the website.
Today, infographics are one of the best methods to improve our sales by showing the benefits of products with a simple glance. Meanwhile, infographics show useful information that users want to share and thus be able to viralize part of the content so that the company is even more recognized. All this is in a pleasant and comfortable way for readers.
Now, if we ask ourselves how to make an infographic correctly? The first question is which program to use? Which one should we choose, and why? Some tools are more intuitive than others, and within the large number of alternatives that emerged in the market, there are two of them that stand out of the rest when it comes to making infographics. These alternatives are DesignCap and Canva.
How to make an infographic? Canva vs. DesignCap Which is better?
In both Canva and DesignCap, the process is quite simple. Even if we are the first time to use them to make infographics, we know where all the options are for each platform.
We are going to review some of the crucial aspects when it comes to making an infographic with both tools.
How to make an infographic with DesignCap?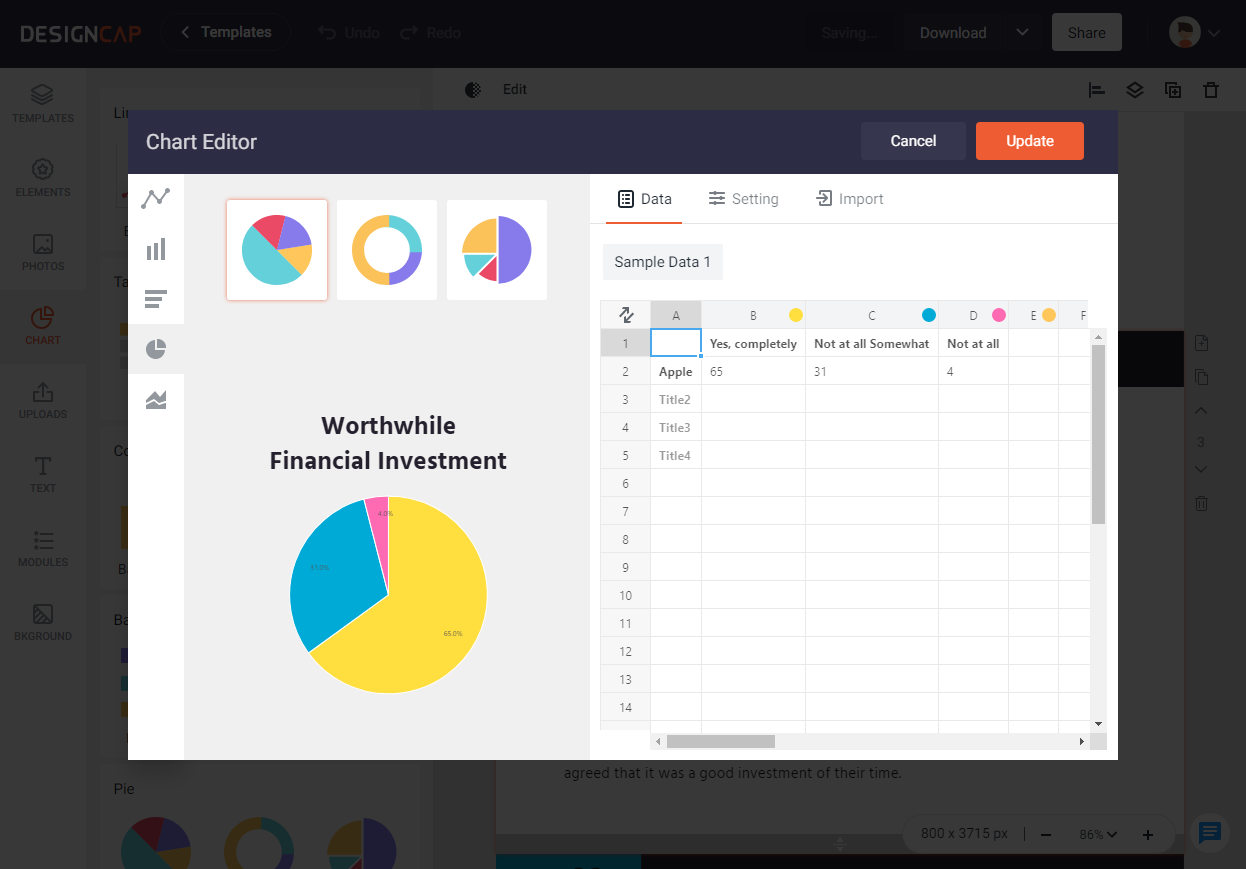 Drag & Drop: To facilitate the design tasks, DesignCap Infographic Maker allows us to drag and drop with the elements that we want to use within the infographic. In this way, its use is easier and more intuitive.
Point & Click: It allows us to modify each element's colors with a couple of quick clicks, which speeds up the changes we want to make.
Free templates: The number of free templates and default designs is limited for the open plan.
Import external data: You can import data directly from a file of CSV, XLS, or XLSX for your infographics. Or you can manually add data into your design like Canva.
Dynamic maps: DesignCap allows you to add maps of a specific area by searching its area or country name in this section. And you can adjust the city or country color, and data value manually.
Free stock image resources: DesignCap provides users with millions of stock photos, and all of them are free.
With the quality and versatility they have, it is not a problem in practice. Besides, it's not a must to register an account to access its essential features.
How to make an infographic with Canva?
Drag & Drop function: Like its direct competitor, Canva has this same function to facilitate the creation of infographics.
Free templates: More default options to choose from with a great focus on visual content with fewer data in each infographic.
Possibility of creating workgroups: The free model allows you to create groups of up to 10 people with whom to share the infographic that is being created.
Link: Canva allows you to link the text to a specific URL.
You must register an account if you want to have a look at all its features and resources.
Which Is Better for Your Infographics?
As you can see, both DesignCap or Canva are excellent tools that will perfectly fulfill your missions. Although all comparative would be lame without choosing a winning option at our discretion. Therefore, while both options respond to the need for how to make infographics in a simple way, Canva lags slightly behind DesignCap.
We find that DesignCap offers more flexible chart options to add data more conveniently while Canva provides more free templates. Despite being very similar in its operation, our taste of DesignCap is more versatile and useful if our business we seek to make an infographic with a lot of information in a clearer and structured way without overwhelming the users.
Although we are not always going to want to put a lot of data in them, if we ever need it, using this ultimate tool will make it easier for us if that happens.
Related Posts: