DesignCap – Easy To Use Online Graphic Design Tool
Easily Prepare Info-graphics, Presentations, or Social Media Arts with DesignCap.
If you are not good at PhotoShop or PowerPoint, but you are going to make cool infographics, presentations, or social media arts, the ease-to-use tool is sure to come in handy. I've found a free web tool that is extremely useful for creating infographics, presentation materials, and social media arts for almost all platforms. It's DesignCap.
What is DesignCap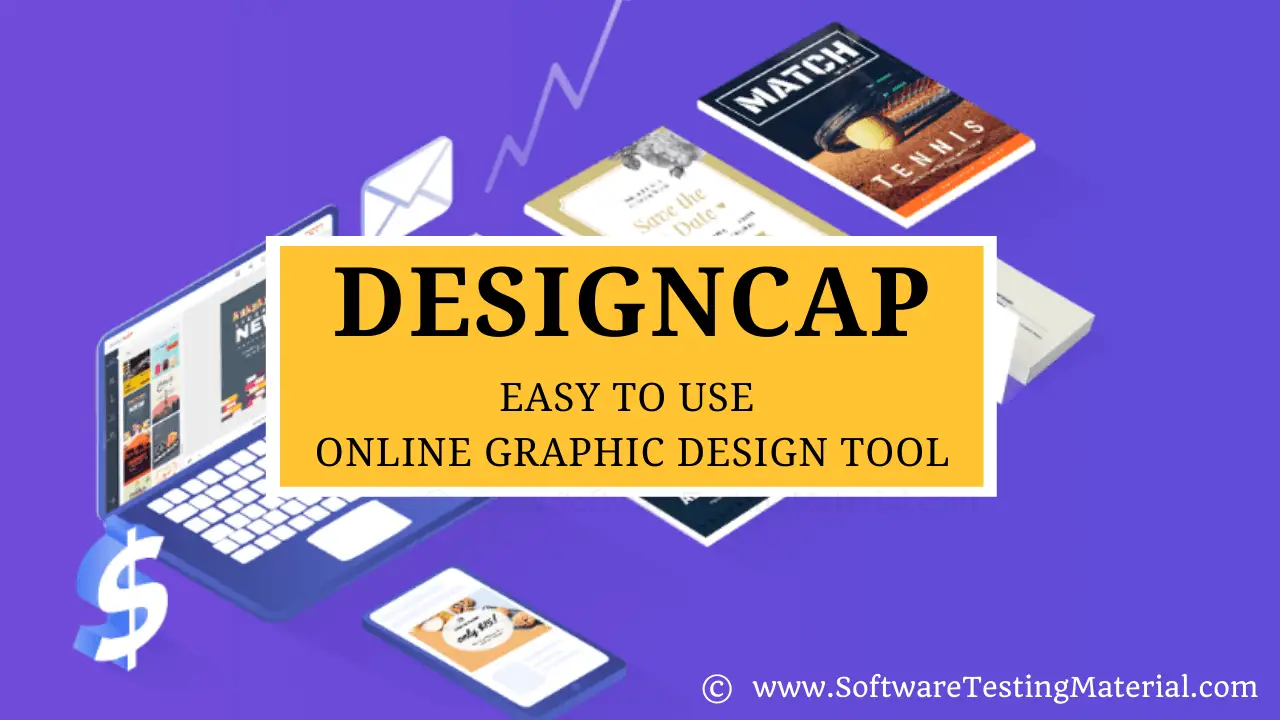 DesignCap is a free web-based tool that allows you to prepare web-based infographics, presentations, social media arts, or advertisements. You can easily share it online wherever you want.
In this article, I will create a slide using DesignCap Presentation Maker to show you how to use this tool.

Which browser does it work on
DesignCap is fully compatible with all the commonly used browsers on Mac, Windows, and Linux. For a better experience, it recommends using Google Chrome 14.0 or higher, Internet Explorer 10.0 or higher, Firefox 10.0 or higher, and Safari 7.0 or higher.
How to use DesignCap
I have a little tip for you before starting your creation. Sign up an account to access more features. Click the "Sign Up – Free" button at the top right of its homepage. It provides you the option to sign in directly using your Google account or Facebook account.

1. Create designs using templates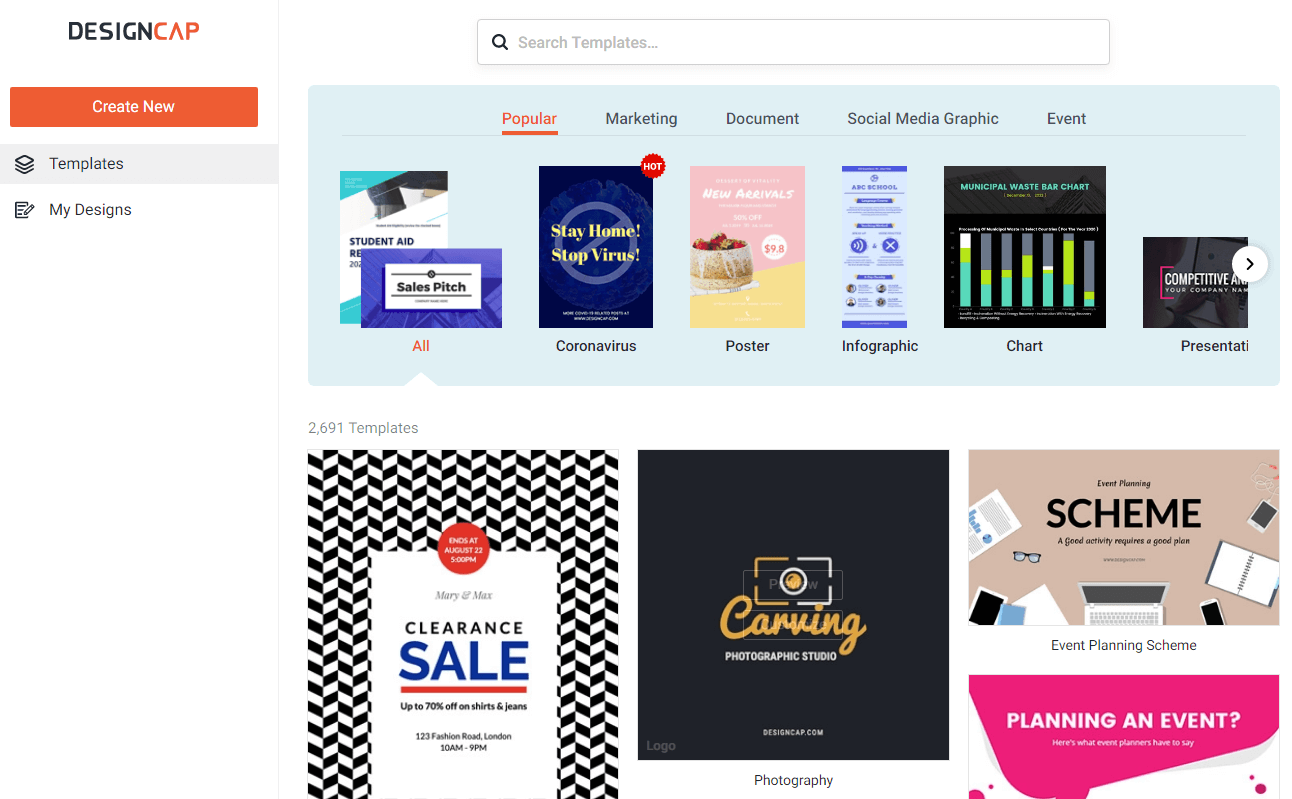 Then click "Get Started Now" to choose a type of content you want to prepare. You will be presented with different themes and different categories. Browsing the topics and categories, you will be inspired, or you will find a template that you can use in accordance with the content you want. If you have your idea in mind, you can also use "Create New" to start from scratch.
2. Edit each component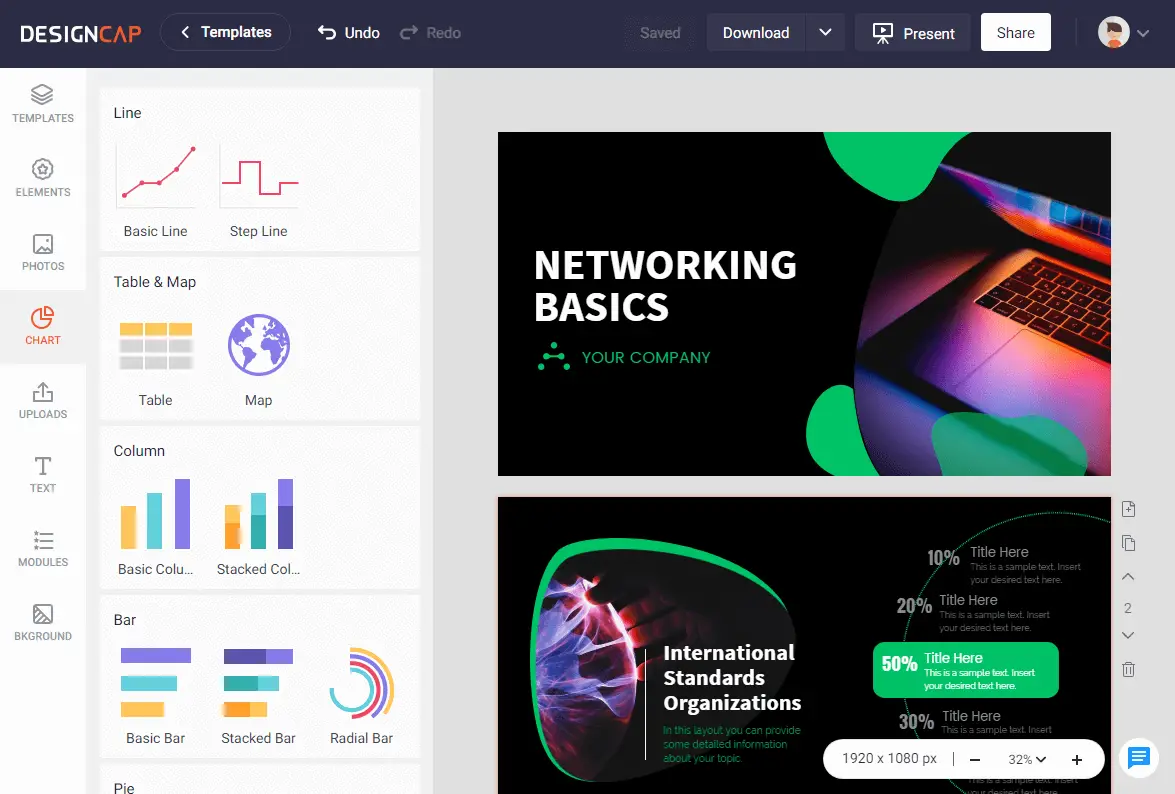 After selecting the template you want, you can edit each component in the image by clicking with your cursor. For example, you can edit the text by clicking on an element in the design, and change the size or location of the image by clicking an image. Of course, you can also delete the component you want from the design or add new components. You are free to combine shapes, icons, photos, charts, text, modules, and background. Everything can be achieved with a few mouse clicks. And I'll talk about each handy tools later in this article.
3. Sharing
It is also effortless to share the image you prepared with DesignCap. After finishing your design, you can copy the link of the image directly, share it on your social media or get the image downloaded on your desktop using the "Download" button at the top right. You can choose to download your presentation in JPG, PNG, PDF, or PPTX.
Handy tools to edit the design
Here let's have a close look at the handy editing tools in DesignCap.
ELEMENTS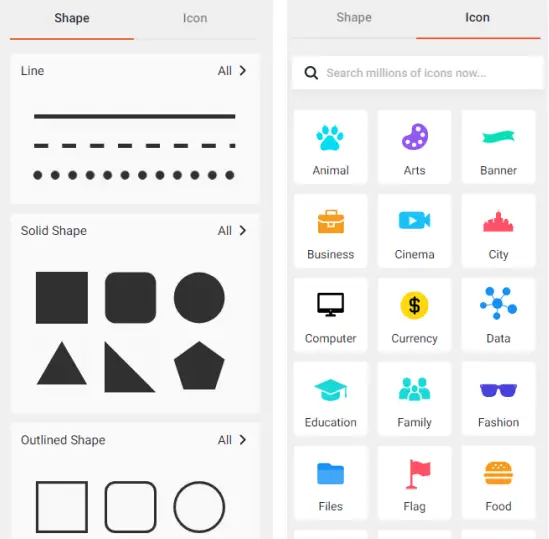 Its ELEMENTS section provides a wide selection of shapes and more than a million icons online. For the solid shapes, you can add image into it using it as a photo frame. If it is an Outlined Solid shape, you can adjust its border width and color to make the frame colorful.
PHOTOS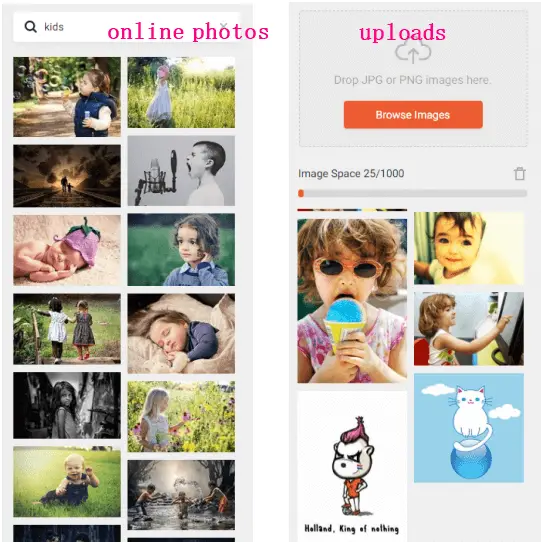 All the images in its PHOTOS section are free. It is what I love most. Since its online resources like icons, it's the same way to search an image with a target keyword like searching the desired icons. Besides the millions of free stock photos, DesignCap allows you to upload your photo from local folders. You are free to adjust the opacity, exposure, brightness, contrast, etc. and apply an effect to a picture.
CHART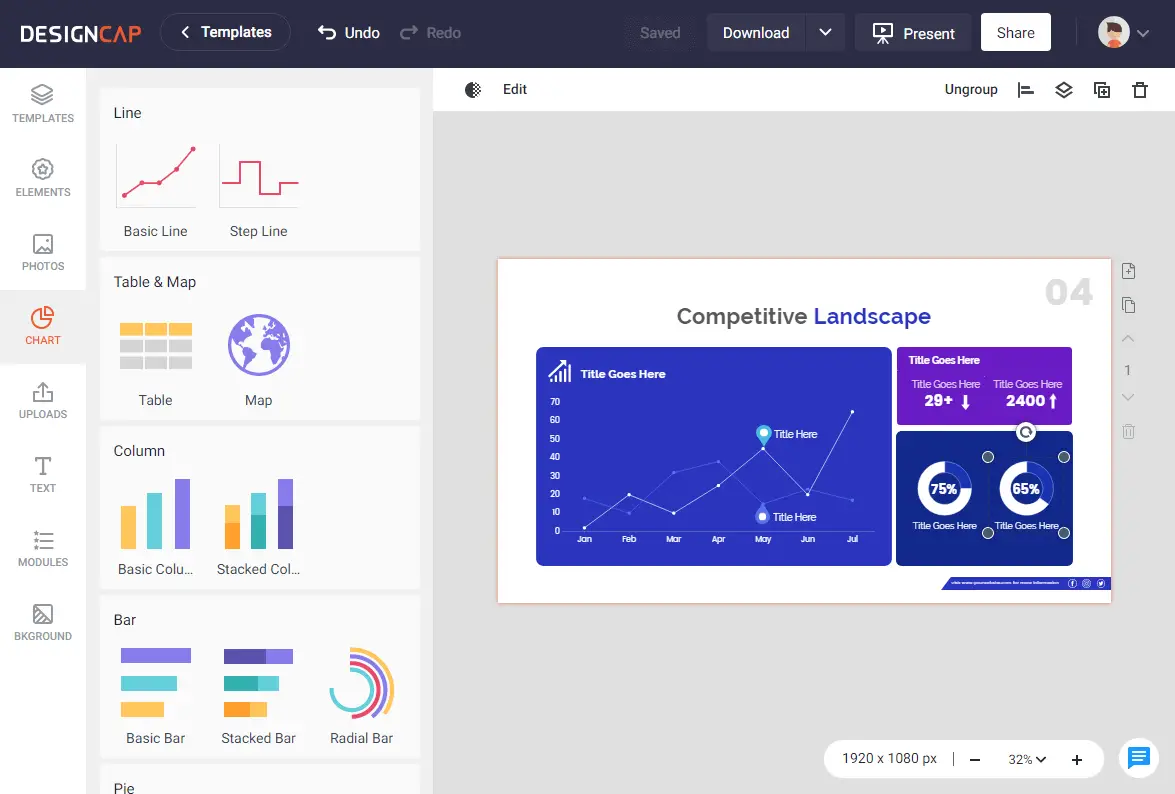 This tool makes your graphic design more flexible. Clicking on the "Chart" section, you can access alternatives where you can visualize your data. You can directly add data from a spreadsheet of CSV, XLS, and XLSX format, or enter the data manually. The dynamic map is pretty intelligent. Once you type a specific area, it will show you the map of that area.
TEXT
To add text to your creation, click on the "Text" tab on the screen's left side. You can select and edit the ready-made text styles consisting of different fonts and the size, color, etc. of your text. You can also set text properties yourself.
MODULES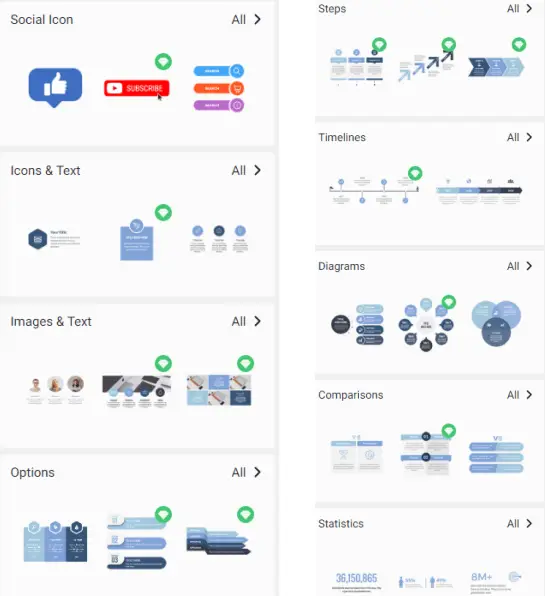 This tool aims to help you arrange text and images on your design quickly into different styles. There are many categories, and each category includes a list of different preset modules for you to choose and apply.
BACKGROUND


DesignCap offers many preset eye-catching background patterns. Here I'd love to show you some of them I like. You can check them in the app to see more. Besides the patterns, you have the option to set background with color or custom image.
Conclusion
DesignCap is a web tool that allows people, even those who are not designers, to create infographics, presentations, and social media arts in only three steps. It has free templates, millions of free stock photos, and many easy tools at hand. To know more about this tool, you can check DesignCap's Learn section.
Related Posts: