Best Sauce Labs Alternatives (Free and Paid) for 2023
Looking for the best alternative to Sauce Labs? This is the article for you.
Software testing, like the world it engages in, is always changing. Test engineers must be sure to keep an eye on what is new and coming out for their profession.
Let's explore this comprehensive list of Sauce Labs alternatives.
In this post, we will explore comprehensive list of Sauce Labs alternatives with pricing, features, and comparison.
About Sauce Labs
Sauce Labs is an American company headquartered in San Francisco, California that focuses on automated web and mobile application testing. It is founded in the year 2008. It offers you the opportunity to test your web and mobile applications across multiple operating system, web browsers, and physical devices. With this tool, you can speed up your test suite execution and generate logs and videos to identify and fix the bugs in your application.
Verdict
There are some limitations with this app that are worth keeping in mind. Sometimes, it can timeout when performing tests and it is also expensive compared to Sauce Labs competitors in the market who are providing almost all the features that Sauce Labs is providing.
Comparison Sauce Labs Competitors
List of Best Sauce Labs Alternatives And Competitors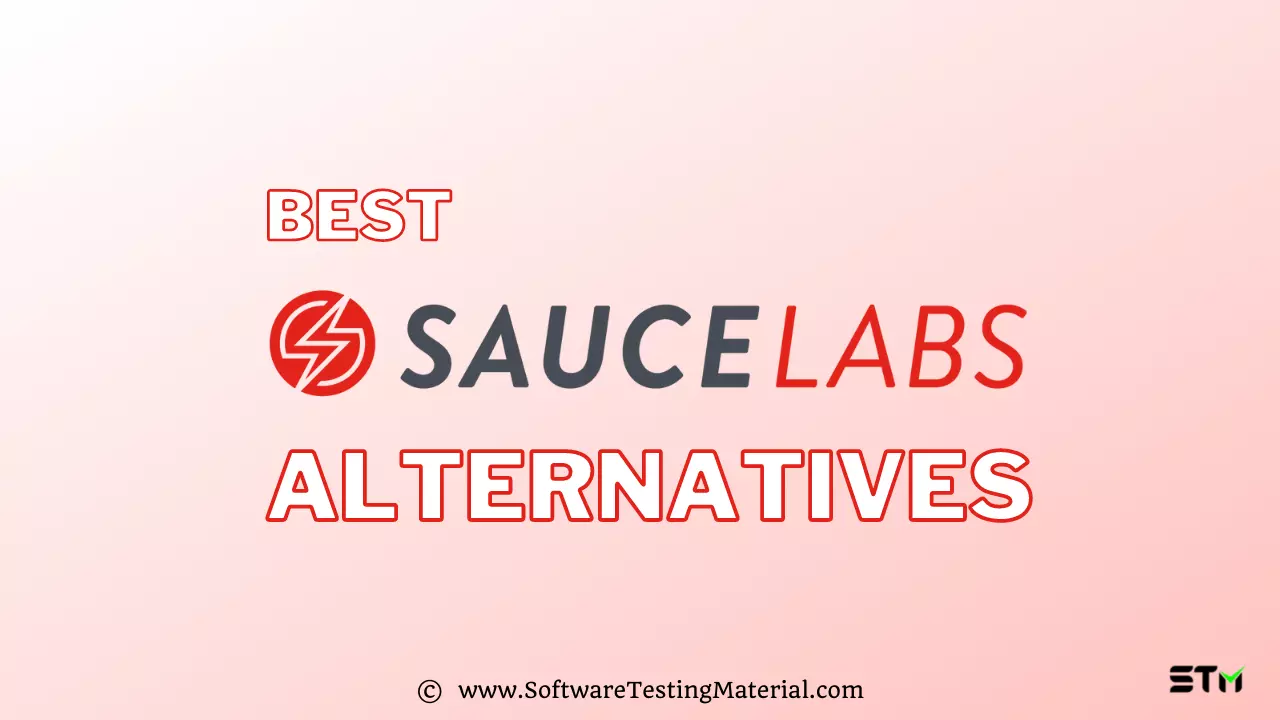 The main details of each software are listed below, but if you're in a hurry, here's a quick list of the best alternatives to Sauce Labs Tool.
#1. Kobiton 
#2. AWS Device Farm
#3. BrowserStack
#4. CrossBrowserTesting
#5. LambdaTest 
#6. Selenium
#7. TestComplete
If you'd like to see our in-depth analysis, keep reading.
#1. Kobiton 
Best for companies looking for a tool that encompasses functional and performance testing on real devices, as well as cloud and on-premises environments.

Kobiton is a mobile experience platform that accelerates the delivery and testing of mobile apps by offering manual and automated testing on real devices, in the Cloud, or on-premises. It offers unparalleled freedom to deploy the perfect mobile device testing cloud. You can connect your local on-premises devices – and even "on-desk" devices – along with any of our hundreds of devices to create a true hybrid cloud mobile testing platform. 
Don't miss: Kobiton Mobile Testing Platform Review
It comes with features such as real device testing, device lab management, Appium script generation, and application health checking. Real device testing allows users to access physical devices in the Cloud with full support for orientation and gestures. Users can perform all gestures such as tap, swipe, and scroll on a cloud device. 
Kobiton offers real-time app analytics based on detailed logs, including videos, screenshots, gestures, and system metrics like battery and memory performance.
It Decreases app abandonment rate by ensuring that apps work as expected on all devices, be it Android or iOS. It also supports real device testing and offers users accurate results by testing both mobile and web apps on the latest devices.
It also integrates real device testing into CI/CD processes in order to accelerate app delivery.
Verdict: Leverage Kobiton and the latest in Appium test automation for seamless test script creation that can run against a wide array of devices. With Kobiton's Scriptless Test Automation, experience the industry's first scriptless mobile test automation platform and see just how quickly making a move to automation can be. It is also one of the best Sauce Labs alternatives.
Is Kobiton better than Sauce Labs?
In the testing space since 2008, Sauce Labs public cloud offers their users plenty of devices and a solution for both mobile and web testing, but at an additional cost for both. With recent acquisitions, Sauce Labs is expanding its testing offerings aimed at covering testing scenarios not in their original product. 
Kobiton's continued efforts to innovate and expand its testing capabilities offers an on- and off-premise solution with the ability to complete manual, performance and visual testing alongside our scriptless automation, using AI to capture and convert those scriptless tests into automated tests that can then be distributed across different devices.  Kobiton's attention to detail is shown across the organization with not only a strong testing product, but an exceptional customer support team ready to help customers from onboarding on.
Features:
Real Device Management – Offering 400+ real devices in the public cloud, along with private cloud, local hosting, or hybrid of real device solutions.
Scriptless & Script-based Automation – Achieve accessible and scalable Mobile Application Automation from both scriptless & script-based automation.
Visual Validation – Release pixel perfect applications across all devices and go beyond UI testing by capturing the essence of what makes an app beautiful.
Text Assertions – Ensure consistency of text content and text colors
Data-Driven Testing – Create data-sets and parameterize functional testing
Crash Detection – Catch app crashes and present crash logs all in one place
Performance Assertions – Flag test steps that 'take too long' and analyze performance regressions across devices
Role-based Access Control – Provide granular control over organization, teams, and users by assigning permissions and creating custom roles
Session Exploration – Know what failed, why, and when with rich logging and system metrics for true root-cause analysis
Pricing:
Start up – $500 / year
Accelerate – $2000 / year
Scale – $8000 / year
Growth – $16,000 / year
Enterprise – Contact support
#2. Perfecto Mobile
Best for web as well as mobile app testing.

Perfecto Mobile is a cutting-edge mobile app testing tool that offers the convenience of testing on real devices and emulators/simulators, eliminating the need for device upkeep. With Perfecto, you can expedite your mobile and web testing efforts, ensuring continuous testing in DevOps.
Features:
It seamlessly integrates with all your testing tools, such as Appium and XCUITest test frameworks, as well as CI tools like Jenkins and Jira. This streamlined integration enhances the quality of your testing process, ensuring optimal efficiency and effectiveness.
It supports biometrics, network virtualization, geolocation and more.
It offers support for a wide range of real and virtual devices, operating systems, and browser combinations worldwide. Furthermore, they provide same-day support for newly released devices and operating systems.
It produces stunning and comprehensive reports, conducts root cause analysis, and generates heatmaps with intricate details.
Verdict: It is a unified platform to test your web and mobile apps at scale.
Pricing:
Live – Starting at $83/month
Automate – Starting at $125/month
Scriptless – Contact for Pricing
Enterprise – Contact for Pricing
#3. LambdaTest 
Best for developers and testers to perform cross browser testing on 2000+ real browsers and OSs.

LambdaTest is a Cross Browser Testing tool that allows developers and testers to test cross-browser functionality on 2000+ different desktop and mobile browsers.
Features:
LambdaTest online automation browser testing grid allows you to develop, test, and deliver faster with automated cross browser testing.
It supports Continuous Integration tools such as Jenkins, Circle CI, GitLab CI, etc.,
It supports a wide list of different iPhones, iPads, Android phones and mobile browsers.
It allows you to instantly log issues during testing sessions using the following channels: email, Slack, or logging directly into different bug tracking tools.
Is LambdaTest better than Sauce Labs?
LambdaTest stands out as the top choice compared to Sauce Labs due to its pricing and out-of-box features. With LambdaTest, you can save over 50% on costs while enjoying a broader range of features and faster test execution. Its HyperExecute cloud offers a 70% faster speed for test automation than traditional cloud grids. Moreover, LambdaTest caters to enterprise needs with exclusive on-premises Selenium grid solutions. As a bonus, it provides free lifetime access to the LT Browser, enhancing your testing capabilities even further.
Verdict: LambdaTest is a scalable cross-browser testing cloud designed to offer automated and live testing.
Pricing:
Lite – Lifetime Free
Live – $15 / month
Web & Mobile Browser Automation – Includes Live – $99 / month
Web Automation – Includes Live – $158 / month
#4. AWS Device Farm
Best for QA teams, developers, and customer support representatives.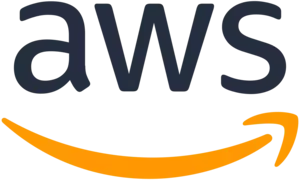 AWS Device Farm is a service to test your Android, iOS, and Web applications on real devices like smartphones, tablets, and desktop web browsers to help improve your applications quality. It allows you to execute tests at the same time across multiple browsers and different kinds of phones in order to speed up the process. It generates logs and videos that help you debug your application's issues.
Features:
AWS Device Farm offers over 2500 devices to test your application on.
It enables you to test applications on any real, non-rooted devices, not just emulators. 
It allows you to test simultaneously on more than one browser instance.
It makes your test environment as close to the real thing as it can be by configuring location, language, network connection etc. to simulate real-world conditions.
It provides logs, and videos to help you identify, analyze and fix issues.
Pricing:
Testing on Real Mobile Devices
Pay as you go: $0.17 / Device Minute
Unlimited testing: Starts at $250.00 / Month
Private devices: Starts at $200 / Month
Testing on Desktop Browsers
Pay as you go: $0.005 / instance minute
#5. BrowserStack 
Best for QAs and developers to perform cross browser testing.

BrowserStack is a web and mobile app testing platform that allows developers to test their websites and mobile applications across mulitple browsers, OS, and real mobile devices.
Features:
It allows you to perform testing on real devices.
You can integrate with CI/CD pipeline.
Supports reporting bugs directly to JIRA.
Supports Geolocation and Resolution testing.
Lets you run selenium automated tests on cloud.
Verdict: Browserstack is one of the best cross browser testing platforms and best alternative to SauceLabs that provides access to over 2000+ real device and OS combinations.
Pricing:
Desktop: Testing on desktop browsers – 29 / month
Desktop & Mobile: Testing on desktop & mobile browsers – 39 / month
Team: Testing on desktop & mobile browsers for remote teams – 25 / user / month
Enterprise Team: Enterprise-grade testing for large teams – Contact support
#6. CrossBrowserTesting
Best for manual & live testing on 2050+ browsers and real mobile devices.

CrossBrowserTesting was aquired by Smartbear in 2016.
CrossBrowserTesting tool enables your entire team to run manual, visual, and automated tests on real browsers and devices. With its Record & Replay tool, we can record a live test and execute it in parallel against multiple devices and browsers.
Features:
Enables you to evaluate public or locally hosted pages across multiple browsers.
Allows you to test your application on real mobile devices.
Enables you to record and track network logs.
It integraets with tools like Jenkins, GitHub, Jira and more
Verdict: CrossBrowserTesting is the best Sauce Labs alternative and makes you perform visual testing and cross browser testing as a part of your workflow.
Pricing:
Live Testing – $29 / month
Unlimited Testing – $100 / month
Enterprise – Custom Pricing – Contact support
#7. Selenium
Best for automating browsers.

Selenium automates browsers. It is an open source tool that supports programming languages such as Java, Python, Perl, Ruby, C# etc., Selenium offers Selenium IDE, Selenium WebDriver, and Selenium Grid.
Selenium IDE (Integrated Development Environment) is an Chrome, Firefox, and Edge add-on that allows you to create test script quickly by simply record and playback of interactions with the browser.
Selenium WebDriver allows you to create robust, browser based test suites.
Selenium Grid is a tool used to run tests against a vast combination of browsers/OS.
Features:
It supports browsers such as Chrome, IE, Safari, Firefox, HTMLUnitDriver, AndroidDriver etc.,
It supports programming languages, including Java, JavaScript, Ruby, Python, C # etc.,
It allows you to write automation scripts more efficiently by using switch statements, conditional statements, and decision-making statements.
It supports handling dynamic web elements such as alerts, dropdowns, and checkboxes.
Verdict:  Selenium is one of the best alternatives to Sauce Labs and it is an open-source free tool to start with.
Pricing: Free
#8. TestComplete
Best for automating desktop, website, and mobile testing.

TestComplete is a GUI test automation tool powered by Artificial Intelligence that enables teams to test desktop, mobile, and web applications.
The tool supports popular programming languages such as C#, C++, and JavaScript.
It supports test automation and continuous testing applications, and frameworks. It can be integrated with Jenkins, Jira, Bamboo, Git, Selenium, Zephyr, TeamCity etc.,
Features:
It comes with built-in suppport for 500+ desktop, web, and mobile technologies including Windows, Java, AJAX, HTML5 and others.
It supports data-driven testing by allowing you to separate data from test commands.
It integates, configures and run 3rd party unit testing frameworks and tools including Selenium WebDriver, JUnit, TestNG, and xUnit.
It supports sharing images, videos, or detailed logs that captures during text execution.
It allows you to export logs in multiple formats such as JUnit, HTML or MHT.
Price: From $5,800 per year
Conclusion
This list of Sauce Labs alternatives will help you find the best solution for your testing needs. Whether you're looking for free or paid options, there is a company here that can satisfy all of your needs. As always, it's important to research these companies before signing up with them so make sure to read reviews and testimonials from other customers.
Kobiton is a powerful alternative that offers developers access to real devices to test their mobile and web applications. AWS Device Farm is another worthwhile option if you're looking for an Amazon-supported solution that provides live previewing on more than 2500 mobile operating systems and browser combinations. BrowserStack has been around awhile but remains popular due to its easy set up process, robust featureset, and fast performance speeds across all major browsers. Perfecto also worth mentioning here which is doing good job in this space.
Which one do you think would be the best fit? Please share it in the comments.
Related posts:
Disclaimer:

Information is obtained from publicly available information and is deemed accurate but not warranted. Prospects should not rely solely on this comparison and should do their own diligence. Any mistakes or omissions should be brought to our attention.