Best Project Management Apps For Android And iOS Devices in 2023
If you're looking for the best project management apps for your Android or iOS device, you've come to the right place.
In this blog post, we'll list some of the top PM apps available in 2023, and we'll also discuss some of the features that make them stand out from the competition.
So whether you're a seasoned project manager or just starting out, be sure to check out our recommendations!
What is a Project Management App?
When it comes to juggling tasks, people, and goals, a project management app can make life easier. These apps allow users to automate their workflows, monitor the status of in-progress projects, set reminders, prioritize tasks, and view the status of other projects. 
If you don't use a project management app, you'll quickly find yourself inundated with tasks and emails. And, if you're like most people, you probably have trouble keeping track of who's working on which task. If deadlines are missed, your clients are unhappy, and your team isn't properly organized, the process can become chaotic and disorganized. 
A project management app will help a business stay organized and on track. It will help you manage your budget, assign tasks, and define priorities. The software will help you plan your tasks, manage your resources, respond to problems, and keep all project stakeholders informed.
How to Choose the Best Project Management Apps?
#1. Define your project management requirements
Finding a project management software is as simple as identifying the problems within your team's current work environment. These pain points should be written down in a list that you can refer back to later. There are many possible problems.
Lack of communication between departments
Missed deadlines and disorganized projects
Inability to understand customer feedback
Uneven workload between team members
Inbox overflowing
Too many wasted meetings
You need to consider these questions when evaluating all the options for project management tools. To avoid being distracted by fancy demos, UIs that are beautiful, or features that you won't use, you should remove the tool from the list. This list can be used to help you decide what features you want in a project management software. To quickly determine if a tool will work, mark each feature as high, middle, or low priority.
#2. Find the best tools for project management
Now that you have identified your needs, it is time to look at the options available. These are some options to help you get started.
Ask your colleagues about their favorite past uses.
Get to know other project managers from your industry
Look for industry-specific recommendations
Software Review Websites
Prioritize feedback from your employees. Knowing what they like in previous tools will help you make company adoption easier. Compare each option's pricing and features against your needs. It is worth taking the time to find the perfect match. Do you need Gantt charts for your team? What about Kanban boards? After you have evaluated all the options, choose five finalists and then ask your team members to vote for their favorite.
#3. Test each software
Without using the software, it's nearly impossible to decide which project management software is best for you. Register for the free trial or, if they do not offer a full-featured trial, reach out to request one. It's a sign to move on if a company refuses to give you a full-featured trial.
#4. Calculate the cost and justify it
The initial cost of introducing new software is high. However, finding the right solution to your project administration workflow will make projects much easier. This means that the software may eventually pay for itself. Enterprise solutions can be costly and take up to hundreds of thousands of dollars. However, other teams can get by with just $50 per month of online tools.
Fact Check

Zendesk discovered that 64% of customers began using a new channel to provide customer service in 2020. Customers want consistent experiences on all platforms. In 2020, 80% of companies had to change their support technology. This included adding new capabilities to their CRM system.
Comparison Of The Best Project Management Apps For Android & iOs Devices
| Name | Logo | Best for | Pricing | Link |
| --- | --- | --- | --- | --- |
| Monday.com | | Best for small businesses and teams. | Free for 2 seats and paid plan starts at $10 per seat per month | Learn more |
| ClickUp | | Best for small teams, mid-sized teams, and multiple teams. | Free plan available and paid plan starts at $5 per member per month | Learn more |
| Wrike | | Best for medium-sized and large companies with large projects. | Free plan available | Learn more |
| Smartsheet | | Best for managing projects, automating processes, and scale up to enterprise-level programs. | Starts at $7 per user per month | Learn more |
| Zoho | | Best for small to mid-sized businesses. | Starts at $12/user/month | Learn more |
| Teamwork | | Best for managing multiple complex projects with ease. | Free Forever for 5 users and paid plan start at $10 / user / month | Learn more |
List of Best Project Management Apps For Android & iOs Devices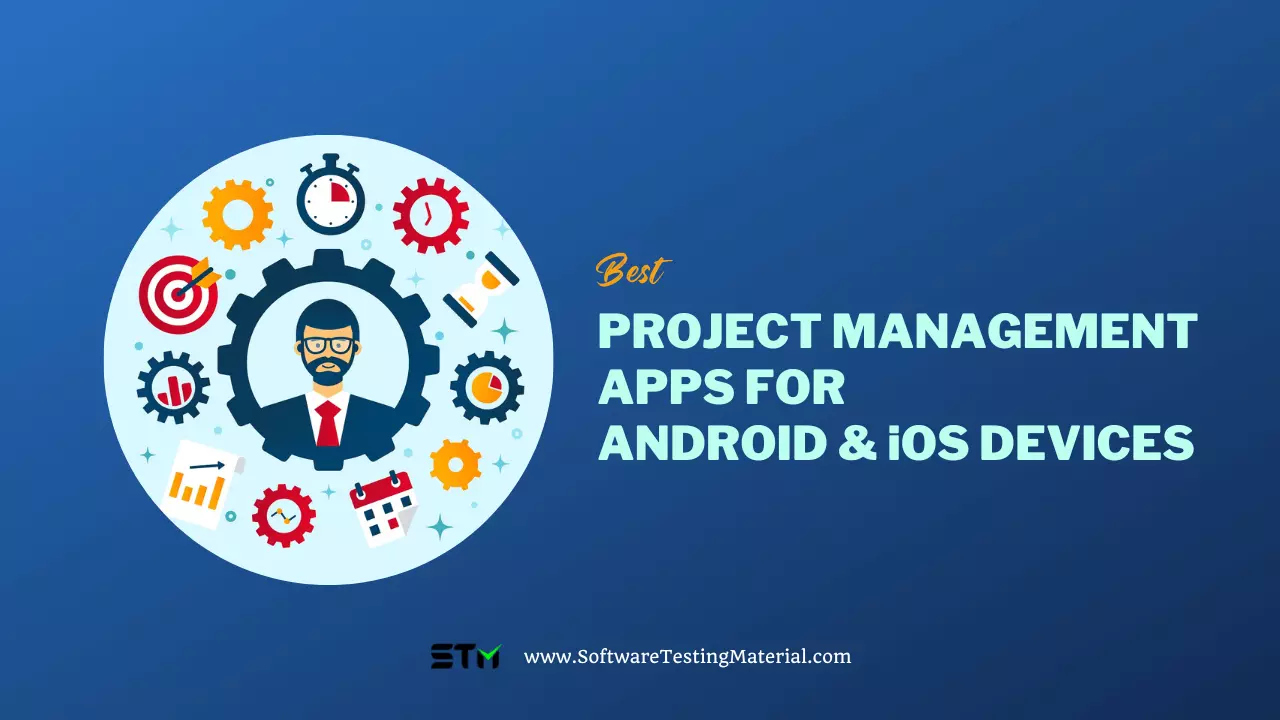 #1. Monday.com
Best for small businesses and teams.

Monday.com is a well-known tool for project management. It isn't a project management tool but rather a set of customizable spreadsheets that allow each member to log their task and update status reports to show progress.
This allows each member of the project team to see which tasks are currently being worked on and which are still in progress. Monday.com has a simple and intuitive interface. It includes collaboration features, time tracking, calendar views, timeline views, and calendar views. It can be used by freelancers, enterprise organizations, and others.
Features:
Monday.com allows you to visualize projects according to your preference. This includes Kanban, Gantt, and timeline views. You can switch between big-picture views or daily tasks. You can easily switch between a variety of views to get all the information and data you need about project statuses, including custom views. 
It offers built-in time trackers. Time tracking is an optional feature in most project management tools. The time tracking and project management tools work together to give you a better understanding of how long tasks take and the timeline of your projects, down to the minute. You can also identify the most time-consuming tasks. You can toggle the tracker on and off by clicking or manually entering time. With just a few clicks, you can track time anywhere with the mobile app. 
Integrating Monday.com and the apps and business tools you already use will supercharge your project management process while allowing your team to get more done in a shorter time. You don't need to switch between platforms. With the right integrations, you can create workflow automation that eliminates repetitive administrative tasks and keep everyone on autopilot. It can sync with almost any tool you need, such as Slack and Zoom, Shopify or Google Calendar, Gmail, Todoist, and 40+ other tools.
It provides a variety of templates that can be used to track project portfolios, team tasks, and campaign planning. They also allow you to manage customer onboarding, customer support tickets, help desk tickets, event planning, PMO planning, product roadmaps, and many other areas. Monday.com offers a variety of templates to suit your needs, whether you are managing one project or a complex project with hundreds of users.
It makes automation completely customizable and accessible to everyone in your team. You can automate a task moving from one phase to another, assigning the next team member to handle it, and then alert them via email or Slack. This is just one example. It saves time and ensures that processes are properly followed without having to perform them every time manually. Its Automation builders feature follows basic logic, making them intuitive, even for those who have never created automation.
Pros:
Modern UI and easy to use
Highly customizable platform
It also offers in-app automation.
Cons:
Confusing pricing plans
Slow support
Limited integrations
Pricing:
Free: $0 for 2 seats
Basic: $8 per seat per month
Standard: $10 per seat per month
Pro: $16 per seat per month
Enterprise: Custom quote
#2. ClickUp
Best for small teams, mid-sized teams, and multiple teams.

With its flexible, customizable features, ClickUp lets you work on projects individually or as part of a team. You can set recurring tasks and subtasks, assign sprint points, and customize your actions for each. Its dashboards help you track your budget and stay on top of your projects. It is designed to be fully customizable for every size and type of team.
You can even share your work with team members using the integrated collaboration feature. You can even create beautiful resources and link them to your workflow. With ClickUp, project teams can communicate with each other and keep track of recurring tasks, making project management a breeze.
Features:
One of the biggest features of ClickUp is its ability to automatically break down tasks into smaller Targets. When a task has several parts, you can easily track its progress by adjusting the percentage of completion. You can create reminders and assign tasks to your team using the built-in Reminders feature. With ClickUp, you can also create a rich-text Doc and attach documents to each task. All of this means that you can stay organized and productive without having to spend hours trying to figure out the best way to complete a task.
 Its users can create custom views that can be saved and shared with anyone on the team, with features including Assigned Comments, LineUp, and Box view for people management.
ClickUp also provides advanced real-time reporting capabilities. With the click of a button, you can create and pull reports, including strategic, operational, and financial.
It has financial management tools that allow you to track sales records and invoices and estimate revenue and expenses. There are even reports available on your dashboard to analyze the impact of various decisions on your business. This makes it possible to set a deadline and stay on track with your team's progress.
Pros:
It is a highly customizable platform.
Create filters to filter tasks
It can handle multiple projects.
Cons:
The dashboard is not much customizable.
The time tracking feature needs improvement.
Pricing:
UNLIMITED: Best for small teams – $5 per member per month
BUSINESS: Best for mid-sized teams – $12 per member per month
BUSINESS PLUS: Best for multiple teams – $19 per member per month
#3. Wrike
Best for medium-sized and large companies with large projects.

Wrike is a cloud-based project management software that promotes collaboration in large teams. It is designed to streamline project planning and improve workflow. It allows companies of any size to improve communication, transparency, and accountability to achieve faster results.
It provides real-time reporting that helps keep the work schedule on track, just like the other tools. It can integrate with Adobe, Github, and other applications to support projects across all these platforms.
Wrike offers visual dashboarding and resource and workload management to ensure projects are on schedule and within budget.
Features:
Gantt Chart – This graphic chart shows the start and finish dates for tasks and dependencies. This allows you to see the progress of your project and helps prevent delays and blockages.
Kanban board – It helps visualize and limit the work in progress. This is the best way to increase the efficiency of your project flow. Cards, columns, and continuous improvement to help your team members stick to the right amount of tasks and complete them on time.
A selection of pre-built templates for email, as well as the option to make your own – Templates can be used to ensure that everyone in your team works on the same task. Templates can be used according to the project. Each Task is assigned to a person who will be responsible for its execution.
Calendars – Keep track of deadlines, project progress, and any downtime. You can share the calendars with your team to keep them in sync. Integrate your calendar with Outlook or Google Calendar.
Request forms – Instead of receiving requests through different channels, you can make a request form. You can make it easy for your team to access the form from outside of Wrike. You can also create Tasks, Projects, and Projects from a template.
Pros:
Intuitive interface
It offers 400+ integrations to help you plan and control your task progress.
Real-time updates
You can protect your projects with two-factor authentication, advanced user access control, network access and compliance policies, and so on.
Cons:
Lack of inbuilt messaging system
Customization only available in premium
Pricing:
Free: 0$ user/month
Professional: 9.80$ user/month
Business: 24.80$ user/month
Enterprise: Custom quote
#4. Smartsheet
Best for managing projects, automating processes, and scale up to enterprise-level programs.

Smartsheet is another great project management tool that allows rich data integration and task collaboration for all businesses with an easy to use with spreadsheet interface. Smartsheet provides solutions for project teams that include bug tracking, collaboration, and file sharing.
Features:
Smartsheet's reporting capabilities are loved by administrators, managers, as well as users. Advanced reporting allows you to quickly consolidate key information from multiple sheets into one report with just a few clicks. You can also identify trends and bottlenecks that you can improve your performance. Your reports can be shared with your team members, departments and stakeholders.
Smartsheet offers many security features including two-factor authentication, single-sign-on (SSO), granular access controls, secure servers, AES256-bit at rest encryption, and many other options to protect against unauthorized access. Smartsheet is HIPAA compliant, GDPR compliant, ISO, SOC and ITAR compliant, so you can feel confident that you are in compliance with security and privacy regulations.
Smartsheet is a powerful tool that offers a wide range of integrations, connectors, and intelligent workflows.
Its drag and drop automation builder makes it easy to set up basic automation.
SmartSheet's greatest asset is its flexibility. You can use it to do just about any task, including project management, inventory management, budget tracking, expense categorization, and campaign tracking. It can be used in hundreds of ways, making it an attractive alternative to other business tools. Unlimited custom fields, multiple views, and unlimited sheets are available. 
Pros:
Customizable and versatile
It supports automations, input from web forms, proofing, and approvals.
Cons:
Pricing:
Pro: $7 per user per month
Business: $25 per user per month
Enterprise: Custom quote
#5. Zoho
Best for small to mid-sized businesses.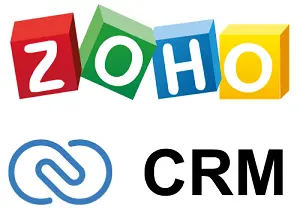 Zoho Projects is a cloud-based solution for project management that allows project managers to create project schedules and budgets, assign tasks to their teams, calculate project costs, and follow-up on ongoing tasks. 
Zoho Projects automates document processes like revision tracking, access control, search and retrieval. Document management is another product feature. This allows team members to share documents.  Zoho Projects offers issue management tools that help project managers to resolve any errors. Users can create business reports and management summaries using the reporting module and dashboards.
Features:
Gantt charts can be used to visualize the progress of tasks compared to what was planned. The resource allocation chart allows users to see how many team members have free time and how many are being overloaded with work. Tasklists and milestones are useful tools for organizing complex projects, breaking them down into smaller tasks.
Zoho Projects has a task view and a Kanban board view. Kanban views allow you to see your tasks as cards within columns. The columns headers in the Kanban view correspond to the task statuses.
A resource management report called Resource Utilization is another key feature of Zoho Projects. This report is only available for Premium and Enterprise users. This report allows you to see which team members are doing too much, too little, or the right amount of work during different time periods.
Zoho Projects has a chat feature built into your workspace. This allows you to ask your colleagues questions about your projects and tasks without switching to another app. Another option is forums, which offer a better alternative to chat for synchronous communication.
Pros:
The user interface is very friendly
Project lags, time delays, and bottlenecks can be identified easily in the dashboard.
Cons:
Hard to customize
Limited scalability
Pricing: 
Free
Premium: ₹350/user/month
Enterprise: ₹700/user/month
#6. Teamwork
Best for managing multiple complex projects with ease.
Teamwork Projects help manage the entire project lifecycle, from start to finish. It improves collaboration, visibility, flexibility, and collaboration in assignments. There are many great features in Teamwork, so the learning curve can be steep. It integrates with many tools, including Gmail, Dropbox HubSpot CRM, Quickbooks, Harvest, and Slack. This online platform is great for managing projects and their milestones. It gives team members an easy interface with all the tools that they need. This platform includes billing and invoicing which makes it ideal for clients who mainly handle their work. Business owners and project managers can monitor people's work and know when deadlines could slip, keep track of their time, and send invoices to clients for any billable work.
Features:
Interactive Gantt charts are available in the paid version. You can add milestones and tasks, modify the timeline or create dependencies between tasks, track progress by noting how many tasks have been completed, assign tasks to others, change the priority level and so on.
Optional Kanban boards are available for teamwork, also known as Board view. Kanban is a way to manage work. You place cards on a board that has a series of vertical columns. Each card represents a task. Although the columns can be anything you want, people tend to label them according to a workflow such as To Do, Doing, and Done. Everybody with access to the Kanban board knows the status of each task.
Teamwork includes time-tracking functions, such as an in-app clock you can use while you work. You can manually add hours and minutes to your work time if you don't want to track it. 
You can also use webhooks to make automations with other online services, such as email and Slack. 
Pros:
Simple and intuitive design
Manage multiple complex projects with ease
Great customization options
Cons:
No PDF or image markup tools
Pricing: 
Free Forever: $0 – Maximum 5 users
Deliver: $10 / user / month
Grow: $18 / user / month
Scale: Custom quote
#7. Asana
Best for remote and distributed teams.

Asana makes project management simple with its intuitive interface. You can easily create tasks with just a few taps and manage overlapping, dependent, and overlapping tasks. It also lets you export files in various formats and helps you assign tasks to the right people. 
Asana can be integrated with more than 100 third-party apps, including Slack and Google Drive, Zapier and Tableau, Zoom, Zoom, Tableau, Zoom and Google Drive. These integrations can greatly enhance the functionality of Asana.
Features:
Asana allows users to view and manage projects in many different ways. This includes Kanban boards, lists, calendars, portfolios, and workloads. Each member of the team can organize tasks in a way that suits them best, which allows them to be as productive and efficient as possible. Project managers can switch between views to get a bigger picture view of the status of the project. You can also create customized project dashboards that automatically update in real-time. 
Asana makes automating repetitive tasks and workflows, as well as processes, super simple. Asana's graphical workflow creator makes it easy to set up custom rules, triggers, and actions. It can be used to create basic automations such as assigning tasks to people in the flow, checking boxes, and notifying your team via Slack when a project has been completed. 
You can see all of your team's projects in one place, have a place for all-team conversations, and put a description of your team.
You can easily export or delete data on this platform and have your data backed up on a separate server. Enterprise clients can also expect a 99.9% SLA uptime.
Pros:
Agile and scrum support
Flexible and versatile
Cons:
Cannot assign multiple tasks to multiple users.
Difficult to use app.
Pricing: 
Basic: Free
Premium: US$10.99 per user, per month
Business: US$24.99 per user, per month
#8. Trello
Best for remote teams and small to medium-sized project sizes.

Trello is a visual tool that allows your team to manage any type of project, workflow, and task tracking. It has quickly become a global icon as the best productivity software in the market. Trello is a Kanban-style project management tool that allows users to create Trello boards and share files and photos. This app enables you to manage projects with checklists. It also allows you to assign tasks to members. You can even upload media and attach files to the items you're working on. 
Trello was designed with remote teams in mind. It has a lot of features that allow remote teams to work together seamlessly, from meetings through project planning and everything in between.
Features:
The drag-and-drop interface allows for agile project management, collaboration, customization, and issue tracking. Notifications, task management, and traditional project management functions are all available.
Trello offers reporting, budget and expense tracking, reporting, and resource management. It also provides project notifications, automatic backup, secure data storage security, encryption, and attachments of photos, drawings, and sketches. It also has import and export capabilities.
Trello Support can be reached via email or by visiting their Community. Trello offers customer support within one business day for Enterprise and Business Class users.
Its Butler feature automatically adds a checklist and a due date to a task. You can also add custom buttons to your Trello board and card view. Butler organizes and sorts cards by title and due date.
Pros:
Advanced Kanban board with lots of power-ups
It offers more than 200 app integration divided into several categories.
Easy to share and set up an account
Cons:
Limited calendar app integrations
Unsuitable for large-scale projects
Pricing: 
Free: 0$
Business Class: 10$ per user per month
Enterprise: Custom quote
#9. Basecamp
Best for remote teams.

If you need to keep track of a lot of different tasks, Basecamp is a good choice for you. It is a complete solution for project management and team communication. Its features include message boards, calendars, to-do lists, and task assignments. Basecamp users can use many of these features simultaneously, letting them stay on top of multiple projects at once.  You can post announcements and work progress updates, read and comment on messages, attach files and images, and even create to-do lists. The app works on iOS and Android devices and is available on Mac, Windows, and the Web.
Features:
Unlike other project management tools, Basecamp allows you to set up custom access settings so clients can have direct access to your projects' progress. Clients can view, edit, and block certain things. Everything is kept private by default unless you share it with clients. Basecamp allows you to share messages, and to-dos and forward emails directly from clients to Basecamp, allowing you to centralize all your communications. 
Basecamp's integrated calendar allows users to sync their Google Calendars and iCals with Outlook so that everyone can see who is available when. To see a complete calendar of what's coming up and when they are due, users can toggle tasks and due dates. To help you narrow down your calendar to the most important things, you can display different types of events, tasks, and to-dos. Users can also schedule calls together, rather than just chatting about the time.
Being a remote team, we are all too familiar with status calls and jumping on calls to find out where things are. Basecamp has a check-in feature that allows you to get rid of these status meetings. Managers can set up questions that team members will answer according to a schedule. To check-in with your team, you can choose between daily, weekly, or monthly check-ins. You can also ask your whole team, certain teammates, departments, and special groups. You can also respond to the questions or give feedback directly without having to meet.
Each Basecamp workspace contains a place to share files, documents, or images. These files will be available to everyone working on the project, making it easy to locate what you're looking for. Each file shows a complete history. To keep things in order, you can color-code files or reorder them. You can add links to Google Docs or drag and drop local files for upload.
 It integrates a communication tool into the project management software, allowing you to send and receive documents and files with a few clicks. You can also receive updates on your project and see all the replies in one easy-to-read thread.
Pros:
Affordable
It is an "all-in-one toolkit for working remotely."
Cons:
Can't prioritize tasks
Limited project tracking
Pricing: 
Basecamp Personal: Free
Basecamp Business: $99
#10. Nifty
Best for small businesses.

Nifty is a brand-new project management tool that reduces the time it takes to develop a project and increases team productivity. It combines all of the essential features of project management in one software. 
Nifty's goal is to keep teams motivated and on track, by allowing them to view milestone-driven progress. It lets you manage tasks using either Kanban or list views. It also has a calendar that can integrate with Google and file and document sharing. 
Collaboration on Nifty is easy because each project has a discussion thread that encourages project-specific communication. It also integrates with Github, which makes it unique in that it encourages cross-departmental collaboration.
Features:
Nifty's project portfolios make it easy to organize projects by department, location, manager, etc. Portfolio overviews allow project managers and top management to see a summary of the automated progress, timelines, and statuses.
A portfolio dashboard gives them access to a wealth of information about project statuses and members.
Nifty has a time-tracking feature that allows you to track the duration of tasks, who is working on it, and how long. This allows you to keep your team's productivity in check. Freelancers and remote project teams will love the ability to track exactly how much time is needed to increase productivity.
You can also use Nifty project to track business projects based upon task completion. On the Gantt Chart, you can add milestones to projects along with other details such as name, description, start and due dates, etc.
Pros:
Effective team collaboration
Users can connect with over 1,000 apps to automate a ton of your work.
Cons:
Pricing: 
Free
Starter: $39 per month, billed annually
Pro: $79 per month, billed annually
Business: $124 per month, billed annually
Unlimited: $399 per month, billed annually
#11. Podio
Best for tracking leads, managing customer relationships, and organizing your sales team in one place.

Podio can help your team work more effectively by streamlining your tasks. With its flexible features, you can automate workflows, assign roles to team members, and analyze data to improve team collaboration and delivery speed. You can also quickly edit workspaces to ensure everyone's tasks and workload are managed efficiently. It's not just for project managers – even the smallest business owners can make use of its many useful features.
Features:
Podio focuses on collaboration and sharing data to improve data quality, and ensure your team has up-to-date information about leads and customers.
Use Podio's webforms integrated to collect contact information. Track and organize each lead. Your sales pipeline and reports can be created. You can no longer jump between tools.
Podio can be customized to suit your sales process. You can define what information you want to track and record – so that your sales team doesn't get bogged down by unnecessary features or complications.
Pros:
Relatively intuitive
Fully customizable
All-in-one system
Cons:
Sharing of projects is difficult for the beginners
Pricing: 
Free
Basic: $7.20/MONTH
Plus: $11.20/MONTH
Premium: $19.20/MONTH
#12. Freshservice

Freshservice is a project management software that allows high-velocity sales teams the ability to close deals, attract leads and engage across multiple touchpoints.
This software is available in over 30 languages and supports many currencies. It also hosts more than 75 apps that can seamlessly be integrated to improve productivity.
Features:
Software features include built-in email and phone, AI based lead scoring, Workflow automaton, Visual sales pipeline, and actionable insights.
Freshservice automatically collects website traffic and groups them according to their web activity. Then it assigns the appropriate salesperson. It gathers data, segments activities based upon contact behavior and runs analytics for 360-degree customer views.
Freshservice is a sales automation tool that automates the sales process. It also includes chat, chat, email and phone.
Salespeople can use Freddy AI to gain insights into which deals are the most profitable and take action. They can also forecast revenue using sales forecasting.
Pros:
It's a one-stop solution for marketing and sales teams. 
It combines chat, chat, marketing automation, sales force automation, and telephony in order to help you achieve your goals.
Pricing: 
Free
Growth Plan: $15/user per month
Pro: $39/user per month
Enterprise: $69/user per month.
#13. Backlog

Backlog allows you to keep track of bugs and issue information under one roof. Developers can collaborate and release code together, keeping track of each step via pull requests right in issues. Teams stay connected with Subversion and Git repositories.
Features:
Backlog lets you choose the way you want work to happen. You can quickly see what tasks have been completed, which are still in progress, and what needs more attention with Gantt charts or burndown charts.
Backlog converts reported issues into easy-to-follow outline so you can get into the details quicker.
Kanban-style boards allow you to track the progress of your team members.
Pros:
Visualize every task within large projects
Drag and drop file attachments
Pricing: 
Free
Starter: $35 / month
Standard: $100 / month
Premium: $175 / month
Conclusion
Project management apps are becoming increasingly popular as businesses strive to become more organized and efficient. But with so many options on the market, how do you choose the right one for your needs?
Here we have listed out some of the best project management apps that you can use. Each app has its own set of features and benefits, so it is important to choose the one that meets your specific requirements.
We hope this article will help you make an informed decision about which software is right for you. Have you tried any of these apps? Let us know in the comments section below.
Related Posts: