20 Free Websites To Watch Anime Online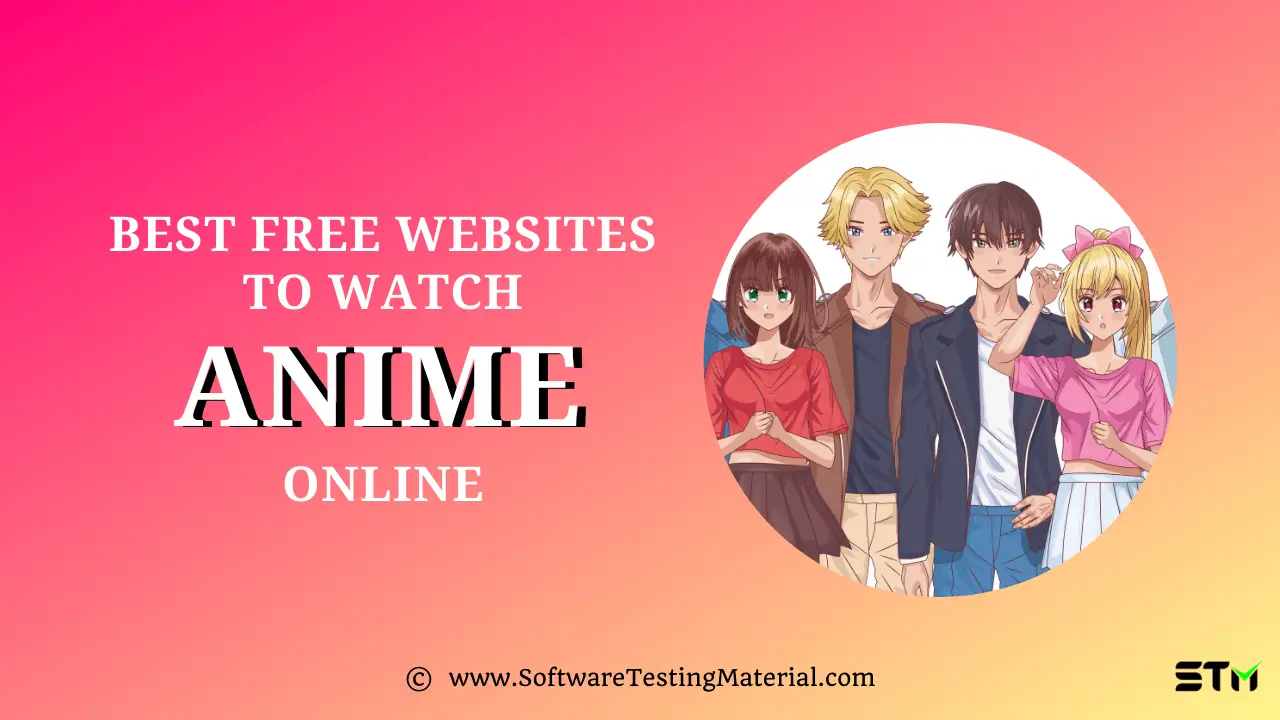 Do you love to watch anime online but don't know where to watch it? Don't worry; we got you covered. There are many Anime websites on the web that you can stream at no cost.
So, are you having difficulty finding your favorite anime sites? Well, you aren't alone. The lovers of anime not living in Japan often find it challenging to find the anime site they would watch since it simply is not available in their region.
If you're even remotely aware of the loyal fan-base that anime has garnered through time, then you can assume how unsatisfactory it's not to have the chance to watch anime online.
Anime is for kids and also enjoys a far wider fan base inside the young male adult demographic.
Here we have mentioned some of the best anime sites to watch anime for free.
Best Anime Sites To Watch Anime Online For Free
Here is the list of Top 20 perfect websites to watch Anime.
#1. Crunchyroll

Crunchyroll is an American online distributor, licensee, studio, production, and licensing firm dedicated to streaming anime, manga, western animated film, and Japanese animation.
It offers a wide variety of anime titles at some member's fees with membership cards that can be personalized using photos, names, or even images. Some Crunchyroll users prefer to pay per download, while others prefer a monthly membership fee. Both options have unlimited access to thousands of cartoon and movie titles.
It is the oldest anime streaming services available worldwide. Also, it is responsible for bringing anime culture to the western audience. Apart from both manga and anime, it also provides fans with a store that offers exciting anime merchandise.
Features:
You can add reviews on the anime you watch.
14 days of the free trial.
Store for exclusive anime products.
Exclusive licenses to a number of the most popular anime possessions.
Regions available: 180+ countries
Cost: 14-day free trial, $7.99/$9.99
URL: Crunchyroll
#2. 9Anime

It is among the best anime sites where most of the content can be streamed in high-quality for free. It's a huge platform for watching anime series. You can watch anime online in both subbed and dubbed versions.
It does not take time for new releases to get uploaded. You'll discover the latest episode on the anime website, right after it's already aired in Japan. The only issue we found with the website was the slow loading time.
Features:
Free subbed/dubbed anime for viewers.
Support HD quality.
Regions available: All major regions around the globe.
Price: Free
URL: 9Anime
#3. Tubi.tv

This website offers dubbed and subbed anime. It has a limited anime series, but its video quality is better than many other websites.
It is also a free TV anime streaming site and supports itself through advertisements. You can also stream movies, television shows as well as anime in top quality. It delivers a library of the oldest to the most recent series. You can sync your laptops, computers, and smartphones and begin watching where you left.
From Attack on Titan to Naruto, there's a lot to watch.
Features:
No subscription is required for watching anime.
Bookmark anime.
It also has a parental control section, where you can monitor your kids.
Regions available: United States, Canada, Mexico, and Australia
Price: Free
URL: Tubi
#4. AnimeDao

AnimeDao is still another free anime streaming platform. It focuses on developing a community of online anime fans by regularly offering easy access to the latest and free anime.
It has the top scores in regards to easy navigation, video quality, site speeds, and availability of content. This site is loved by anime fans from all over the world as it delivers a smooth streaming experience at low bandwidth.
The anime titles are also organized efficiently to avoid any confusion in finding your name. It is possible to find both dubbed and subbed versions of various anime.
Features:
Accessibility to the most recent anime.
You'll be able to bookmark the videos.
It provides notification of new anime.
Regions available: All regions
Price: Free
URL: AnimeDao
#5. Chia-Anime
Anime fans can now watch their favorite anime series anytime they want. Chia-Anime is one of the few manga portals that have high-quality video content. The site also offers a community forum and anime soundtrack.
The website offers a fun experience of searching and watching anime. You will be able to watch popular anime such as One-piece, Naruto, Dragon ball, etc. It also keeps you updated with the most up-to-date and hottest anime at that moment.
Features
Easy navigation for innovative search
Quicker video loading
Download for offline viewing
Free dubbed series
Absolutely free
Regions available: Worldwide
Price: Free Anime
URL: Chia-Anime
#6. Contv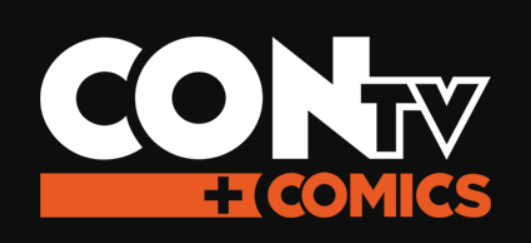 Contv is perhaps one of the most famous anime websites available. The site is known for providing a wide variety of shows from Japan, including many classic anime series. The site is also good for fresh new shows as well.
It is a unique multiplatform that streams films, tv-series, anime, as well as comics. From horror to love, Contv has everything. It's a one-stop-website. With an appealing interface, it's numerous categories of genres.
Features:
Watch and add videos from your list.
Anime collections for children are also available.
Updated anime library.
Comics and graphic novels.
Uncut content accessible
Regions available: Worldwide
Price: $7.99 per month
URL: Contv
#7. AnimeLab
AnimeLab is a free site where you can watch anime online. It provides fast access to the most recent episodes aired in Japan. In other words, it'll be available on the site following one hour of air. It makes it amazingly simple to look for the anime using its awesome categories like lately added, popular anime, soundtracks, etc.
Features:
High-Resolution anime
Subbed and Dubbed anime
Quick updates
Compatible on multiple devices like Android, iPhone, etc
Regions available: New Zealand and Australia
Price: $7.99 AUD per month
URL: AnimeLab
#8. Anime-planet

It is another famous free anime site to provide its users with over 45000 anime episodes. It immerses you into the world of anime at no cost. You can get all types of manga and anime, reviews on various anime by enthusiasts, and recommendations.
If you do not know which anime to begin, a journey will address your problem during the Anime-planet platform.
Features:
Manga library accessible
Anime fans community
It provides recommendations.
Regions available: Available globally
Price: Free Anime Website
URL: AnimePlanet
#9. Soul Anime

With over 4000 anime shows available free of streaming, Soul Anime is among the biggest anime sites. Anime episodes are upgraded immediately within one hour of its release in Japan. You can stream popular anime like dragon ball z, fairytale, Naruto, and much more.
This site is not hard to navigate, doesn't attack you with spyware that is unnecessary, and provides videos in high resolution.
Features:
Accessibility to subbed and dubbed anime.
Advanced search (anime organized alphabetically/genre-wise).
Anime downloads are also available.
Infinite free streaming.
Regions available: Available globally
Price: Free
URL: SoulAnime
#10. Animefreak.tv

This anime streaming website caters to more than a million users globally. It has all the qualities to pull anime and manga fans. It's a free anime site that provides a huge group of subbed/dubbed anime globally.
Features:
User-friendly and attractive portal.
New anime and episodes are added quickly.
Manga series are also accessible.
Regions available: Worldwide
Price: Free
URL: AnimeFreak
#11. MyAnimeList

MyAnimeList or MAL, claims to have the biggest anime and manga database. It's a type of anime social media site.
Additionally, it is possible to come across people of the very same interests as you also form a fan club. MAL also hosts competitions to challenge users to finish their lists prior to others.
Features:
Post and read testimonials.
Join clubs with individuals of similar interests.
Create your anime list.
Regions available: Worldwide
Price: $2.99 per month and $29.99 yearly
URL: MyAnimeList
#12. AnimeHeaven

AnimeHeaven is among the most enjoyed anime websites that have a fantastic standing for streaming online anime films and series. It delivers a set of both old and the most recent series and films on a single platform at no cost. It offers dubbed and subbed anime versions.
Features:
No advertisements while playing any movie.
It is possible to download anime.
Offer 780p or 1080p video quality.
Regions available: Worldwide
Price: Free
URL: AnimeHeaven
#13. AnimeTake.tv
This website offers an online assortment of free anime. AnimeTake.tv is easy to navigate with no hassle. Easy to get with anime categorized as celebrity, favorite, and films.
Features:
Metadata with each anime name.
The newest episodes are available.
Alphabetical categorization for effortless search.
Get notification of upcoming animated films.
Watch with English subtitles.
Regions available: Worldwide
Price: Free
URL:
#14. Funimation

It is another platform that has done a great deal to bring anime worldwide. Developed by Sony, Funimation is a fantastic anime site that's famed for releasing dubbed anime and movies. Additionally, it releases software for PS where you can watch thousands of anime events.
It is home to a number of the most recent anime being created in Japan at the present time.
Features:
Subbed/Dubbed variations.
On-going anime shows are also accessible.
Anime games are also available.
Regions available: United States, United Kingdom, Ireland, Canada, Australia, and New Zealand
Price: $7.99 (per month), $99.99 (a year)
URL: Funimation
#15. GOGO Anime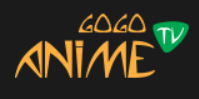 It is another absolutely free anime site featured on this list that delivers an excellent anime screening experience. The platform is most convenient to browse through. It's home to nearly all old and new anime possessions referred to by anime fans.
The most recent anime releases instantly make their way on this stage without delay. The anime names are handily arranged based on alphabets, month and year of launch, and fame. You will soon know that anime is trending as well as the reason why.
Features:
Comprehensive navigation
Fast filter
Immediate launch of the new anime
Regions available: Worldwide
Cost: Free
URL: GoGo Anime
#16. Kissanime.ru

Kissanime.ru is another website to watch anime and films. This website provides an innovative filter to look for movies by title, genres, and standing. It is also among the best anime websites.
Features:
Provides on-going and finished videos.
Load videos super-fast
Offline viewing
Regions available: Worldwide
Price: Free
URL: Kissanime
#17. AniPlus Asia
It is a platform solely for anime fans. AniPlus provides a free one-month trial. It is possible also to like, share, or comment on the movies.
Features:
Anime product store
Anime fans community
Regions available: Singapore, Malaysia, Indonesia, Korea, Vietnam, Thailand, and the Philippines
URL: AniPlus Asia
#18. VIZ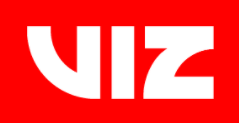 VIZ has been among the best anime websites that's been bringing anime and manga to English speaking individuals for 30 decades. It's available on Google for free. You may also download the program on your smartphones for unlimited music streaming.
Features:
Mobile-friendly interface
Subbed/dubbed anime
Free trial
Regions available: Worldwide
Price: $1.99 a month
URL: VIZ
#20. Animefrenzy

It is another free website where you can watch anime online. Animefrenzy has a simple navigation bar where you can find dubbed anime series, movies, popular, ongoing, and cartoon.
Features:
Easy to find anime to watch
Discord community
Regions available: Worldwide
Price: Free
URL: Animefrenzy
#19. Masterani

It is another anime website to watch anime for free. Its user interface is simple. and navigation is easy.
Features:
Regions available: Worldwide
Price: Free
URL: It's closed – All good things must come to an end.
FAQ'S Free Anime Websites
What is an anime website?
Anime is usually a term given to some kind of an animated series that comes from Japan. It distinguishes itself from its western counterpart by focusing on vibrant, hyper-energetic personalities and relatively dark, often violent, and older storylines.
Is watching or downloading anime online for free legal?
It Depends upon the Site. Some sites hold official permits to flow anime displays online legally and provide their viewers the pleasure to see and download them at no cost.
What are the standard features of anime websites?
Here are some standard features of anime websites-
– Huge collection of anime series.
– Availability of subbed and dubbed anime versions.
Free anime streaming feature.
What are the best anime streaming sites to download anime?
The best anime streaming sites to download anime are Chia-Anime, Soul Anime, and Crunchyroll.
What are the common devices for streaming anime?
Television is the most common device for watching anime. Because of the rise of Anime streaming services, smartphones and computers/laptops are now the most common devices for watching anime online.
Conclusion
These were the top 20 anime sites to watch anime for free. If we miss any of your favorite anime sites to watch anime online, please don't forgot to comment below. 
Disclaimer:
We (SoftwareTestingMaterial.com) don't aim to promote or condone piracy in any way. Piracy is an act of crime and is considered a serious offense under the Copyright Act of 1957. This page aims to inform the general public about Popular Sites To Watch Anime Online. We further request you not to encourage or engage in piracy in any form.
Related Posts: