Empower Your Business with a Robust Salesforce Testing Strategy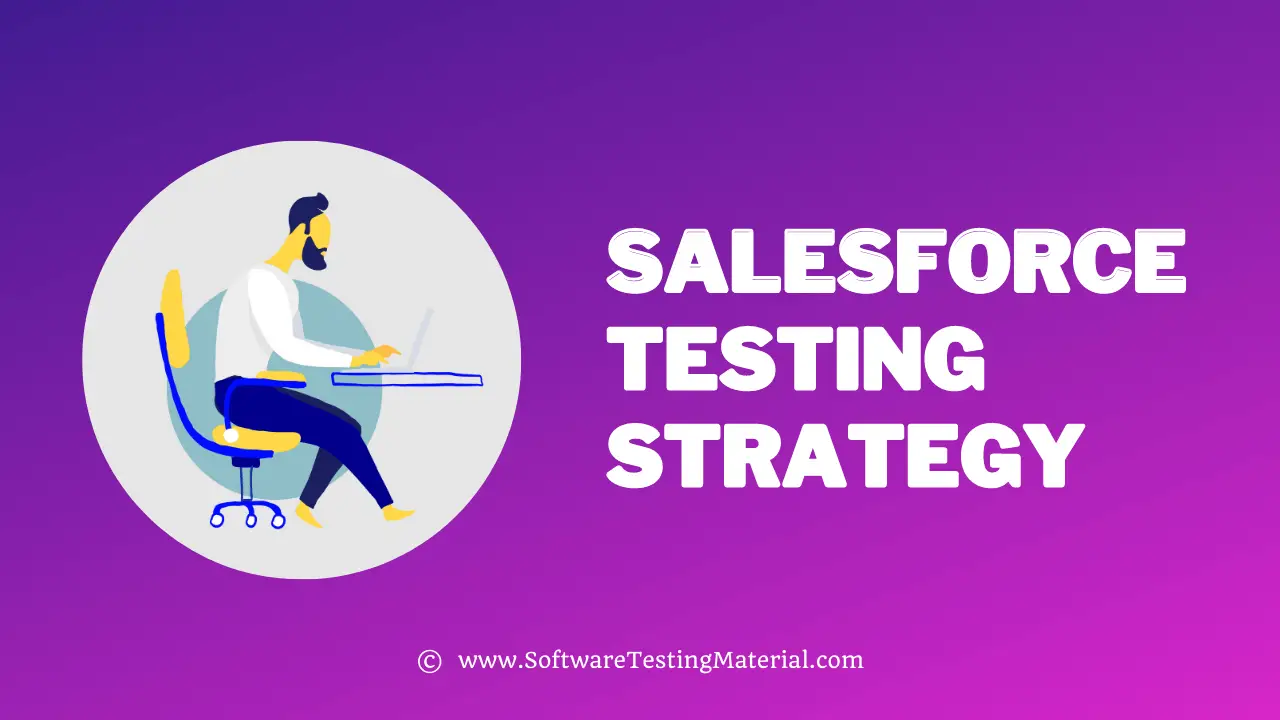 For many organizations, the COVID-19 epidemic has stopped business in its tracks, consequences we are witnessing a phenomenal rise in businesses with some vibrant and unconventional ideas.
So the definition of success for businesses today is no longer limited to monetary gains.
With the commencement of digital transformation and the emergence of new technologies that aim to provide a seamless user experience.
This means that you need to create robust business processes that enable your sales and marketing efforts, which would be possible by putting in place the right tools to get things done.
Based on industry and analyst reports, Salesforce is currently leading the pack of preferred CRM software vendors. A Salesforce platform provides a set of practices, systems, technologies, and strategies that companies implement to manage customer data and communication throughout the business lifecycle.
Why Test Salesforce?
The organization-wide implementation of Salesforce is defined by underlying business vision and goals. Salesforce testing would ensure that the underlying code is working, reliable, and qualitatively superior. The test validates the customizations and configurations made to the software to develop a quality product. The software product must support the customer's business processes. However, implementing Salesforce testing effectively within the business ecosystem is critical and needs a strategic move.
There are two types of tests in a Salesforce testing framework: manual and automated.
When performing manual testing, the application is tested with a focus on basic functionalities, system, and integration testing.
Repeated testing is needed to ensure results are consistent even with any type of environmental change. Salesforce testing ensures that no fluctuations in the system consistently affect the result. This type of confirmation is difficult with manual testing, where there can be human error or failure.
Therefore, automating tests and using automation frameworks can be very effective. It is also important to run these tests on a regular basis, which will further ensure the health of your business applications and help troubleshoot well before deployment. However, Salesforce automation testing is all about validating the software using a testing tool.
Effective Salesforce implementation ensures:
Cross-sell and upselling opportunities
Sustained growth opportunities
Sales and marketing automation
Strong communication with the client
In addition to realizing your testing needs, taking the right approach to Salesforce testing is crucial. Building a robust testing framework is a must, made possible by collaborating with an experienced testing platform.
Salesforce applications are becoming complex, with shorter development cycles. This triggers the need for a comprehensive testing strategy, ensuring significant code coverage and not just the minimum required testing coverage.
Test Automation Drives the Process
Test Automation drives Salesforce application delivery with end-to-end testing. This results in cost-effectiveness reduce manual intervention and mitigate risks with constant integration into the Salesforce platform.
Here are some key benefits of Salesforce test automation for enterprises:
Allows shorter test cycles in shorter time frames
Reduce costs
Helps address defects /issues prior to the Go-LIVE stage
Improved test coverage for each version
Helps validate integration with third-party applications
End-to-end automation helps mitigate business risks
Collaborate with the Right Salesforce Test Automation Platform
Choosing the right testing platform for Salesforce Test Automation can help organizations to get a better ROI from their Salesforce applications. An ideal testing platform provides seamless implementation, testing capabilities, reporting, and bug tracking functionalities. Also supports with an astute team that gives the right advice on deadlines and budgets. It is recommended to adopt a robust test framework that brings consistency to the Salesforce testing process.
OpKey brings comprehensive experience and expertise in Salesforce Testing. OpKey is one of the industry's leading AI-powered test automation platform for ERP testing. Provides pre-build test accelerators for package apps with 10,000 + prebuilt components and 15,000 + test cases with self-creating and self-healing capabilities that are automatically updated with every release. OpKey's unique and intuitive record and playback engine easily handle complex Ul, creates test cases that are maintenance-free. OpKey supports an end to end business integrations with ERPs, web, mobile, API, UI, and third test party applications. Its Change Management feature performs end-to-end change analysis by prioritizing risk factors and gives complete test visibility in real-time. OpKey's real-time Change Impact Analysis allows users to automatically update their SFDC web service and functional tests. OpKey's Change Impact Analysis reduces the maintenance cost and effort up to 80%, thus making Salesforce test automation a breeze for customers.
To Sum Up
Implementing a successful Salesforce test automation strategy can help companies identify bottlenecks or failures and optimize their operations. Since the stakes are high, applications developed on the platform need to be thoroughly tested for various parameters. OpKey's predictive test automation platform helps organizations to succeed in their Salesforce testing and implementation.