The Ultimate Guide To QMetry Test Management For Jira
Are you looking for comprehensive test management software with seamless Jira integration?
QMetry test management for Jira (QTM4J) is a powerful Jira add-on that enables agile and DevOps teams to manage their test cases inside Jira conveniently.
In this comprehensive QMetry Test Management for Jira Review, I'll dive deep into its features, pricing plans, integration capabilities, and more to arm you with all the information needed in order to make an informed decision about the right test management tool for Jira for your team or business.
Get ready to explore QMetry Test Management for Jira potential today.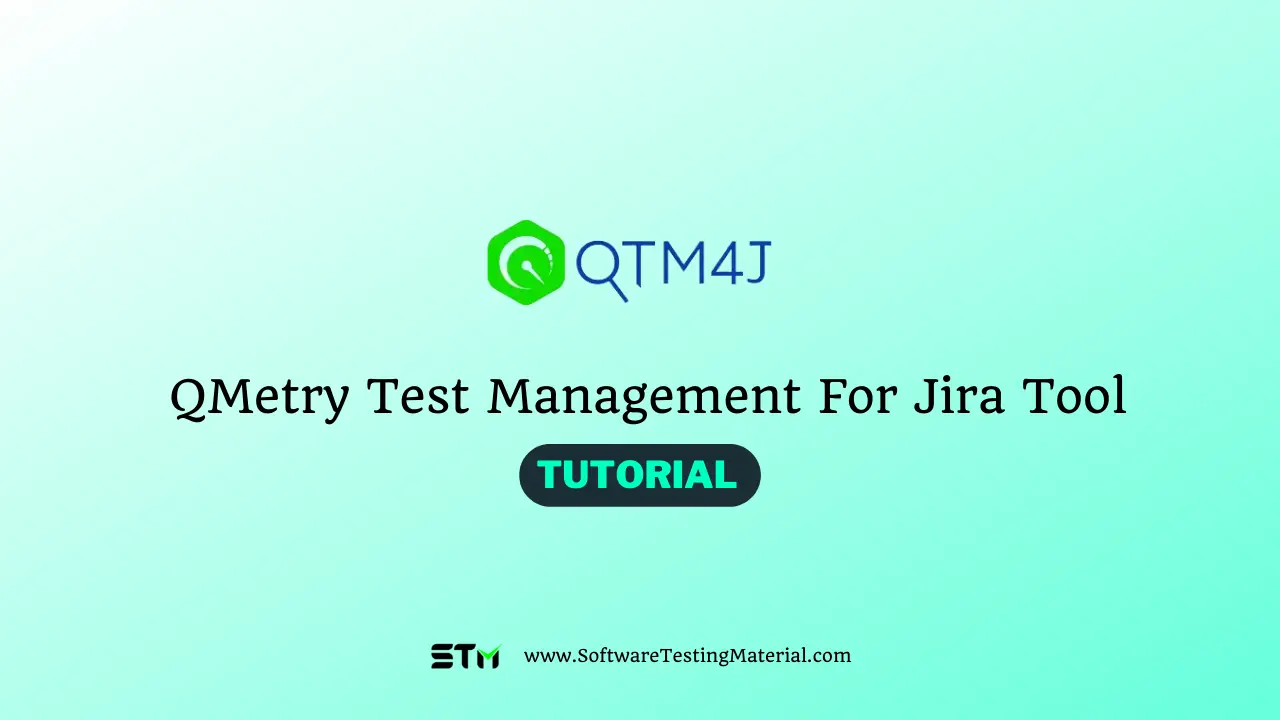 What is QMetry Test Management for Jira (QTM4J)?
QMetry Test Management for Jira tool is designed for the agile teams using Jira to shift left, test frequently and early, and manage the entire test management workflow inside Jira.
QTM4J is a fast, flexible, and a powerful testing application that supports small to large agile and traditional project teams
It helps to transform Jira into a full ALM tool capable of Requirements to Test Case Management.
Why QTM4J?
As quality engineers, it is our duty to ensure that the digital products and services we offer strictly adhere to superior standards of excellence.
On a daily basis, we typically drive sprints to meet deadlines, provide reliable report on quality coverage, and manage numerous JIRA tickets.
If you are like me who could spend all day in JIRA to deliver top-notch software faster and more efficiently, then investing in the most comprehensive test management solution for use within JIRA is a priority.
Here comes QMetry test management for Jira (QTM4J) in picture.
QTM4J Features
QMetry's test management solution is perfect for JIRA teams, whether they use the cloud, server, or data center versions.
With its impressive capabilities for test creation, execution, and management, it is the perfect tool for agile or DevOps teams looking to optimize their workflow.
With QTM4J you can rapidly generate, recycle, and link test cases with stories right inside the JIRA environment. Allows you to execute test runs faster with bulk updates, visible linkages, and effortless cloning.
By utilizing QMetry's Data Parameterization, you can easily keep your tests consistent and organized while saving plenty of time. This Data Parameterization feature allows you to store any reusable data in a single central location. You can even import existing parameter sets and datasets from other sources and share them across multiple QMetry projects within JIRA!
You can use QMetry's built-in, free exploratory testing add-on to automate test case documentation. Its one click feature enables you to easily record all actions and log any defects that arise.
Versioning functionality enables you to collaborate and maintain various versions of test cases all at once.
It offers comprehensive cross-project reporting, including traceability reports, test execution results, and defect tracking reports.
It allows you to share and reuse test cases among different use cases with the help of a test cycle.
It supports virtually all automation frameworks like Selenium, Appium, QMetry Automation Studio, Cucumber, JUnit etc and provides an easy integration with CI/CD tools like Jenkins, GitHub, Gradle, BitBucket, and Bamboo.
Integration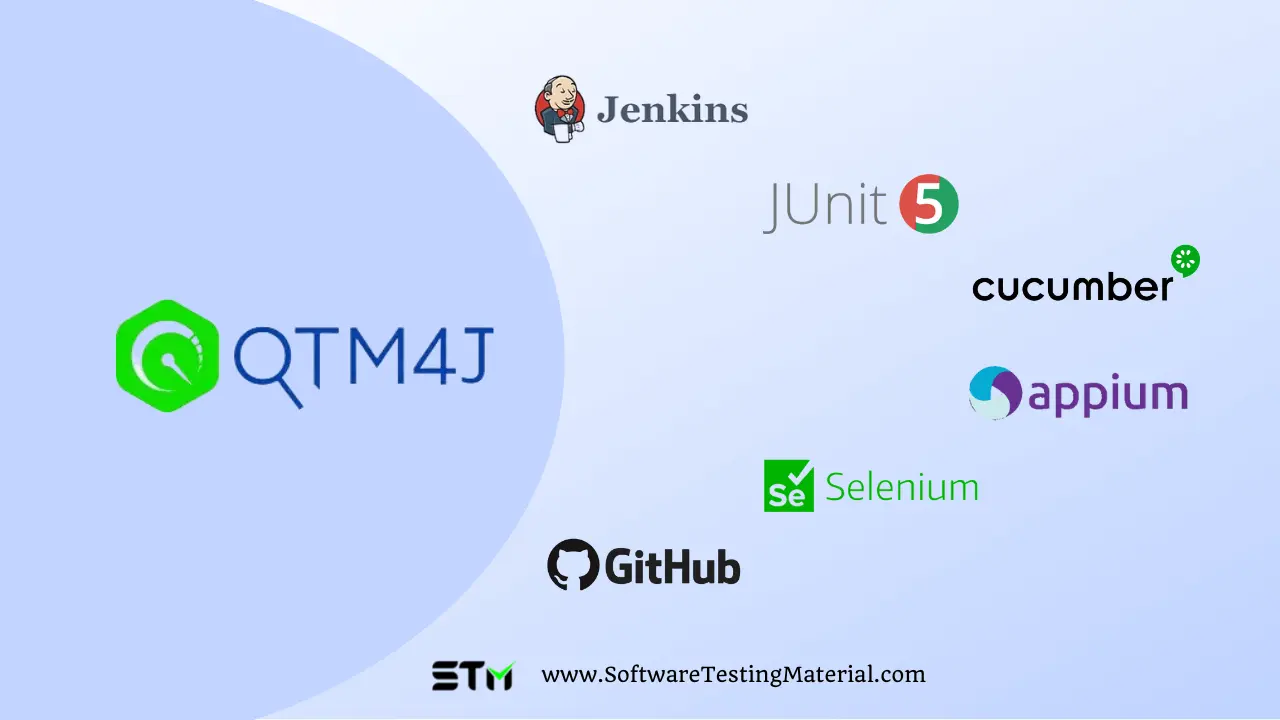 QMetry has integrations with leading defect management tools like Jira, test automation tools like Selenium, Appium, Perfecto, and CI/CD tools like Jenkins, GitHub, and many more.
QTM4J Pricing
Cloud: It offers 30 days free Trial for teams of all sizes.
Data Center: It offers 30 days free Trial for teams of all sizes.
Server: It offers 30 days free Trial for teams of all sizes.
Go to QTM4J and start your free trial today
QTM4J Tutorial (Step-By-Step)
Registration
Go to qtm4j.com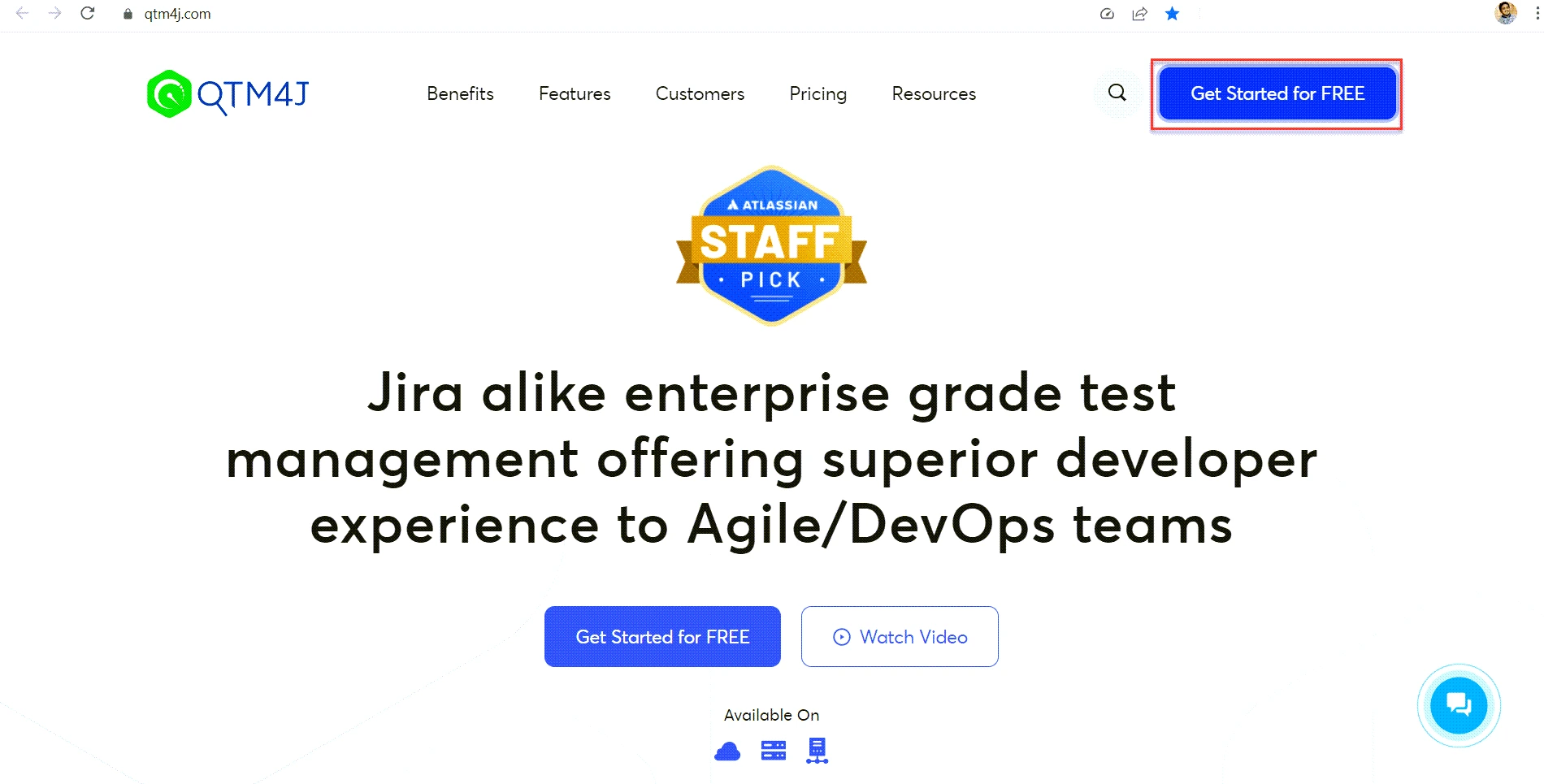 You will be redirected to Atlassian Marketplace. Click on the Try it free button.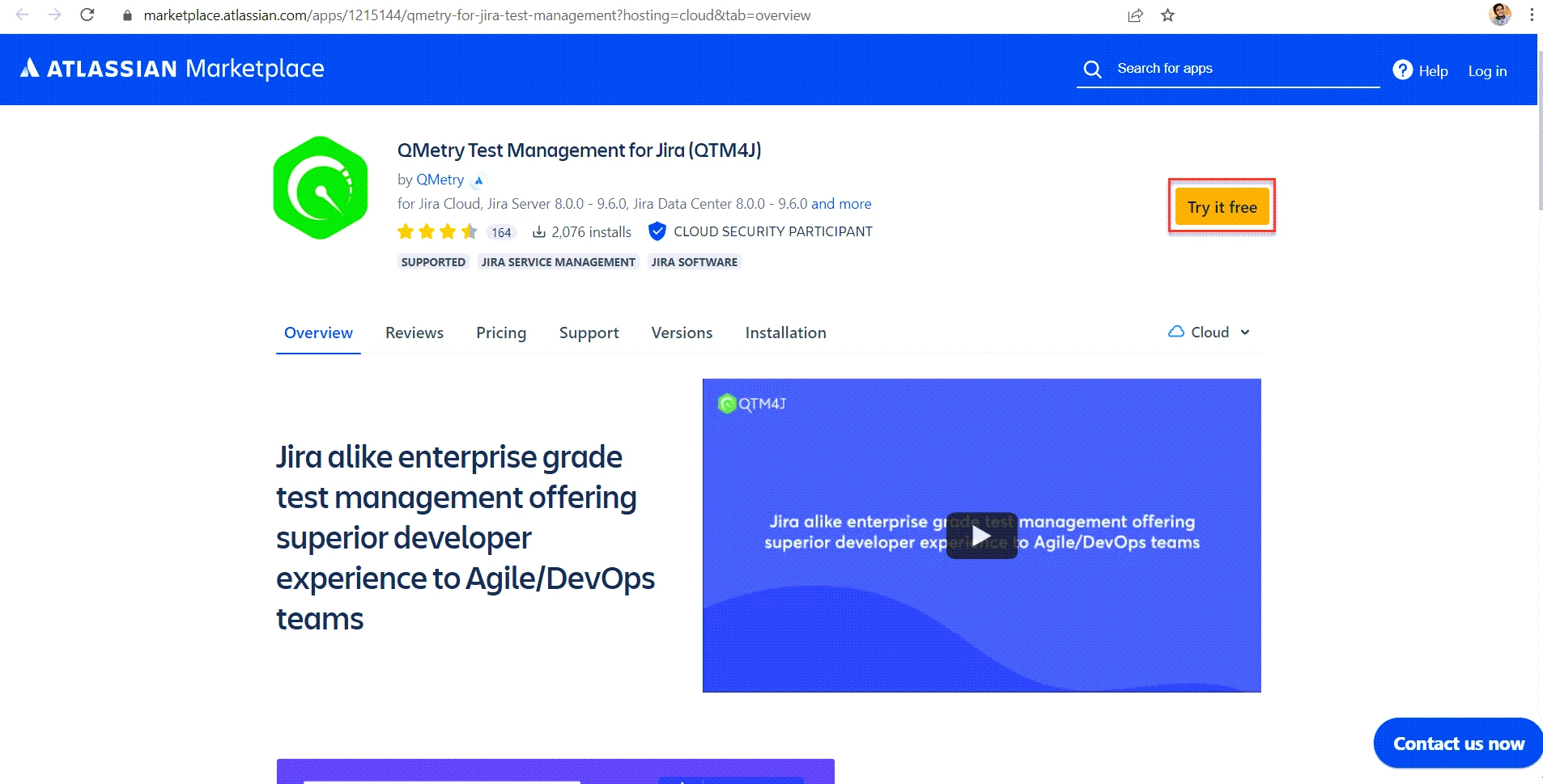 You will be redirected to choose your hosting type.
You can choose your hosting type from Cloud, Server, or Data Center.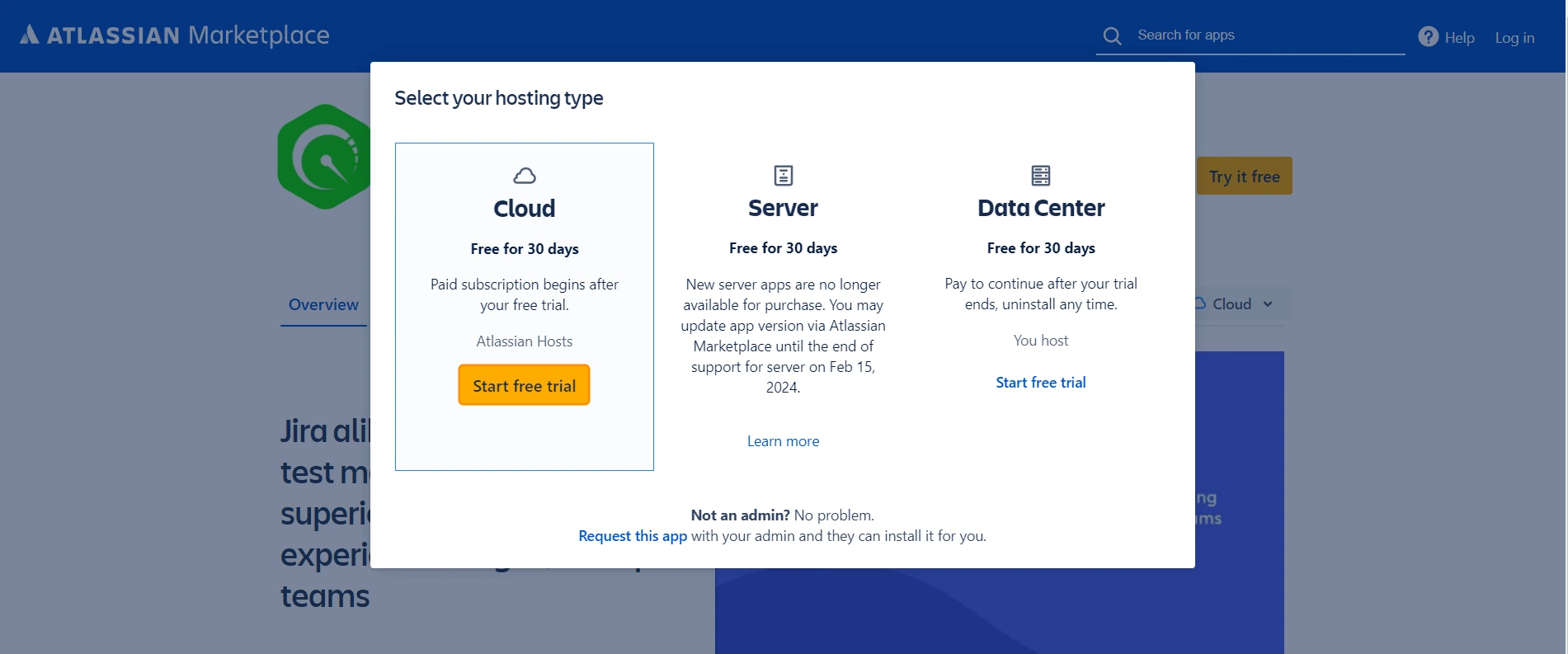 Here you need to log in to see which sites you can install this app.

If you have an active license, enter your login details to log in.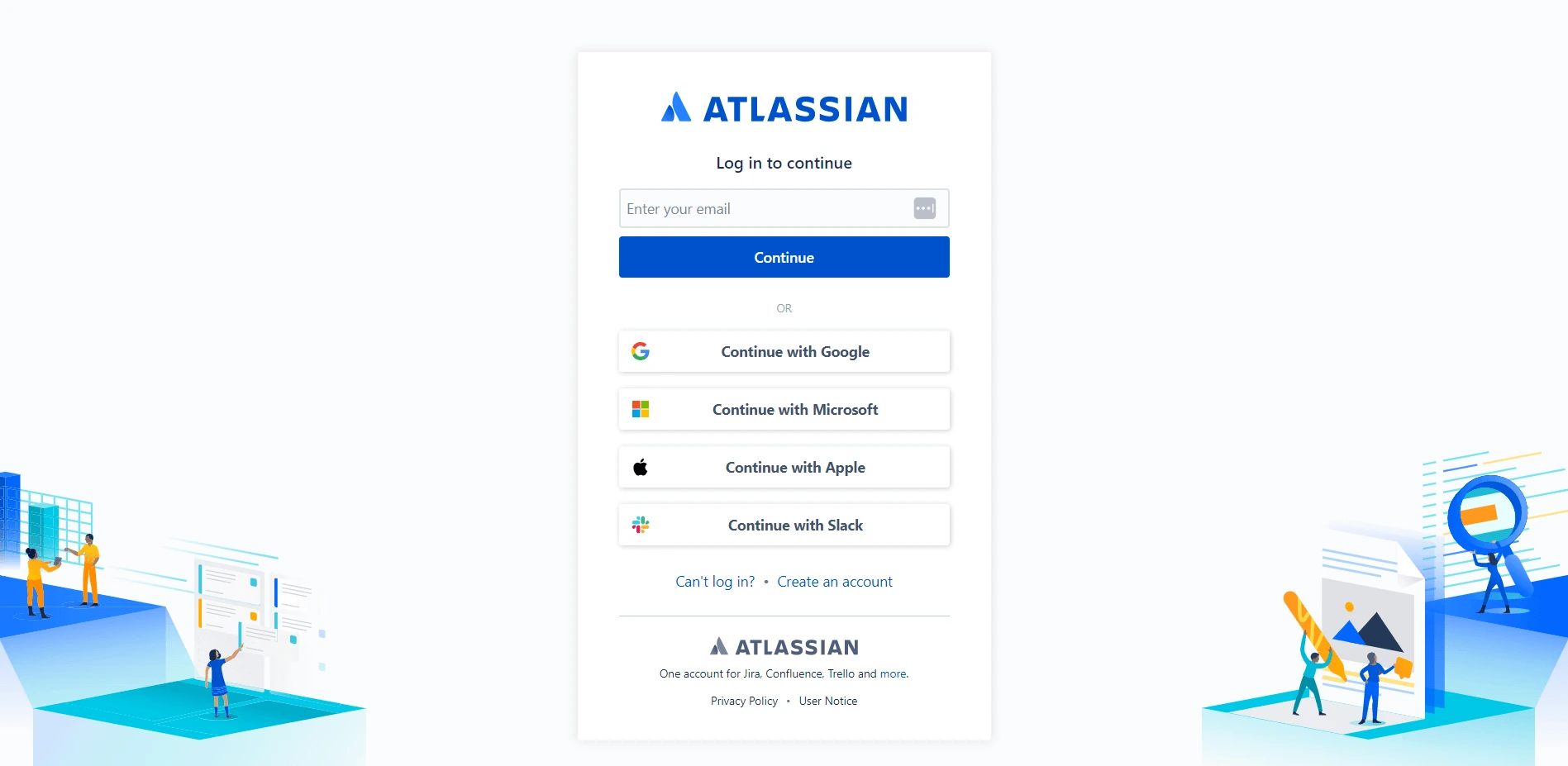 Click on 'Settings' – 'Apps'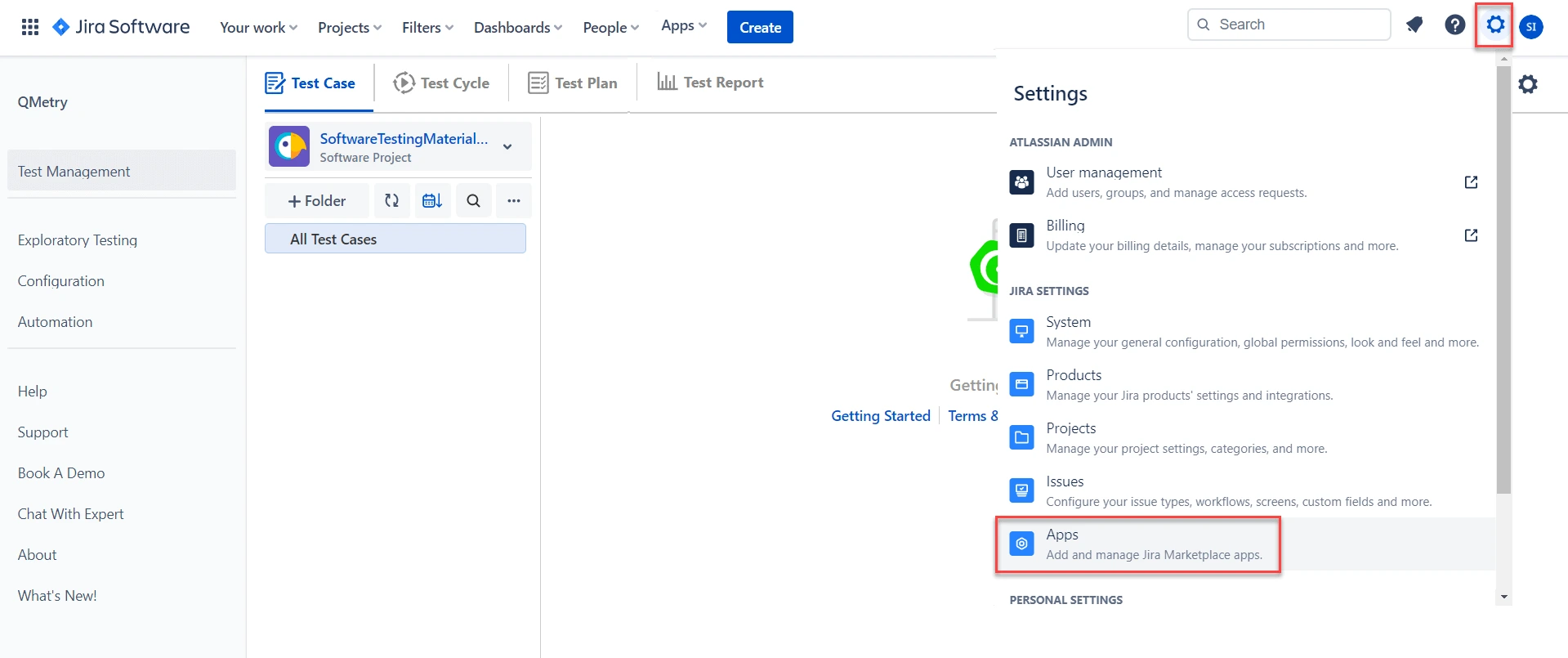 Search 'QMetry' and select 'QMetry Test Management for Jira (QTM4J)' from the list.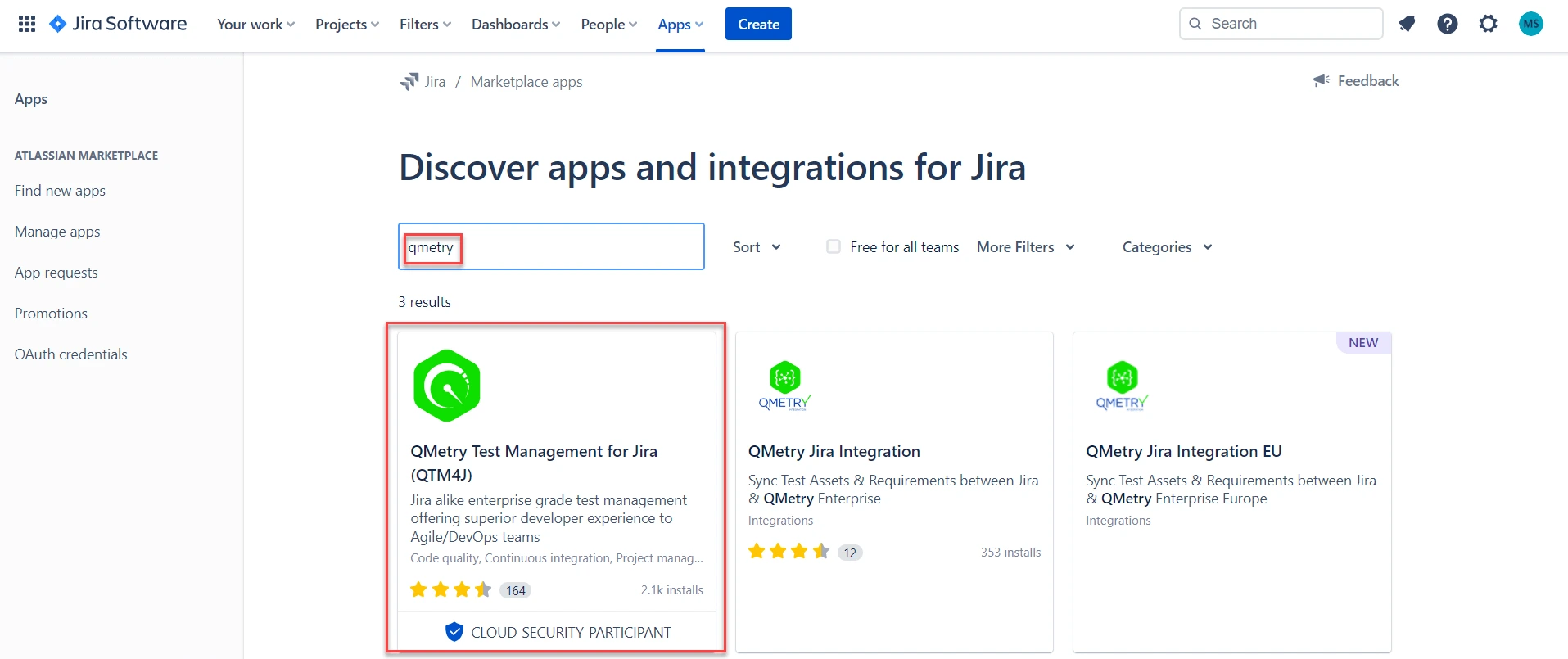 Click on 'Try it free' button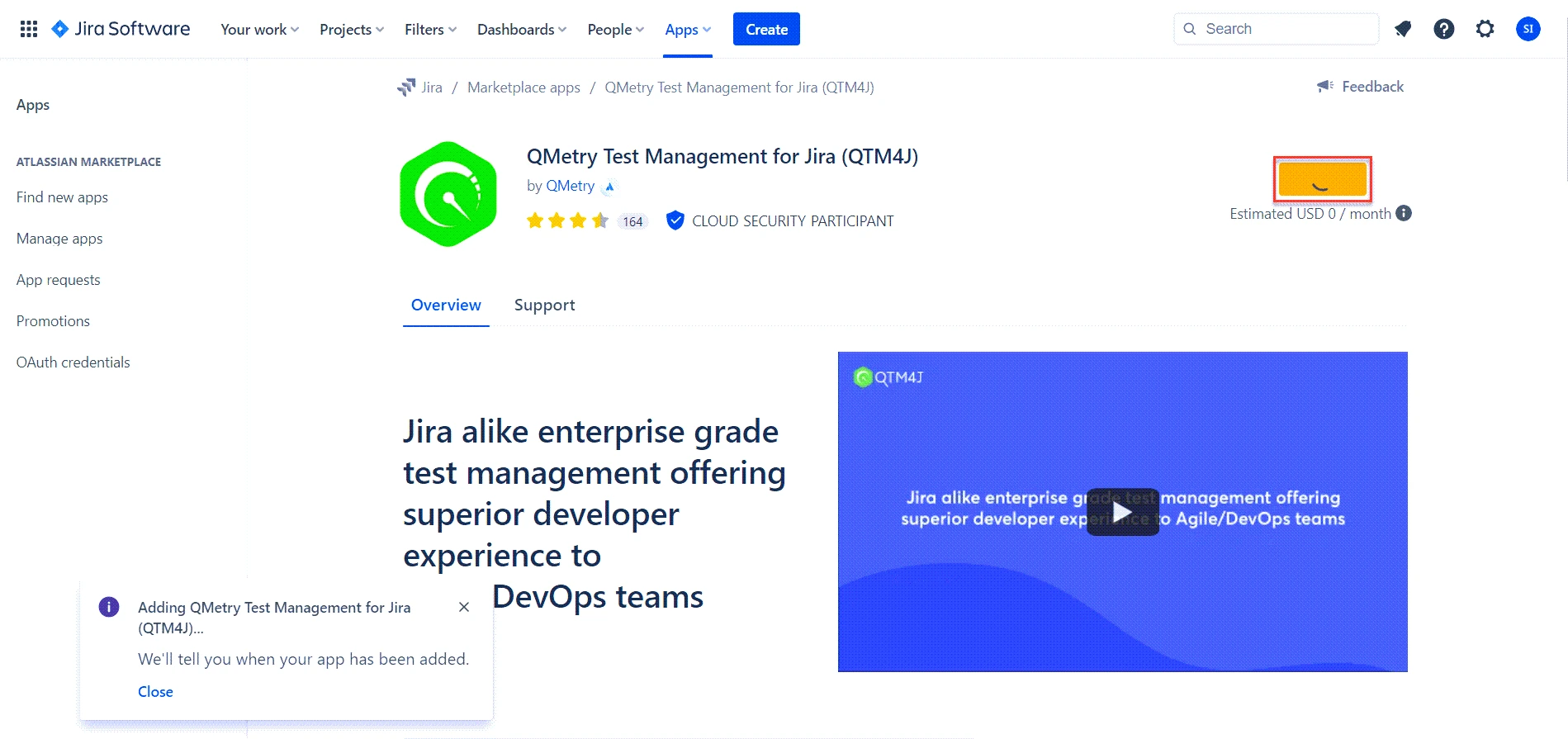 Click on 'Start free trial'
You can see a success message as 'QMetry Test Management for Jira (QTM4J)' was added.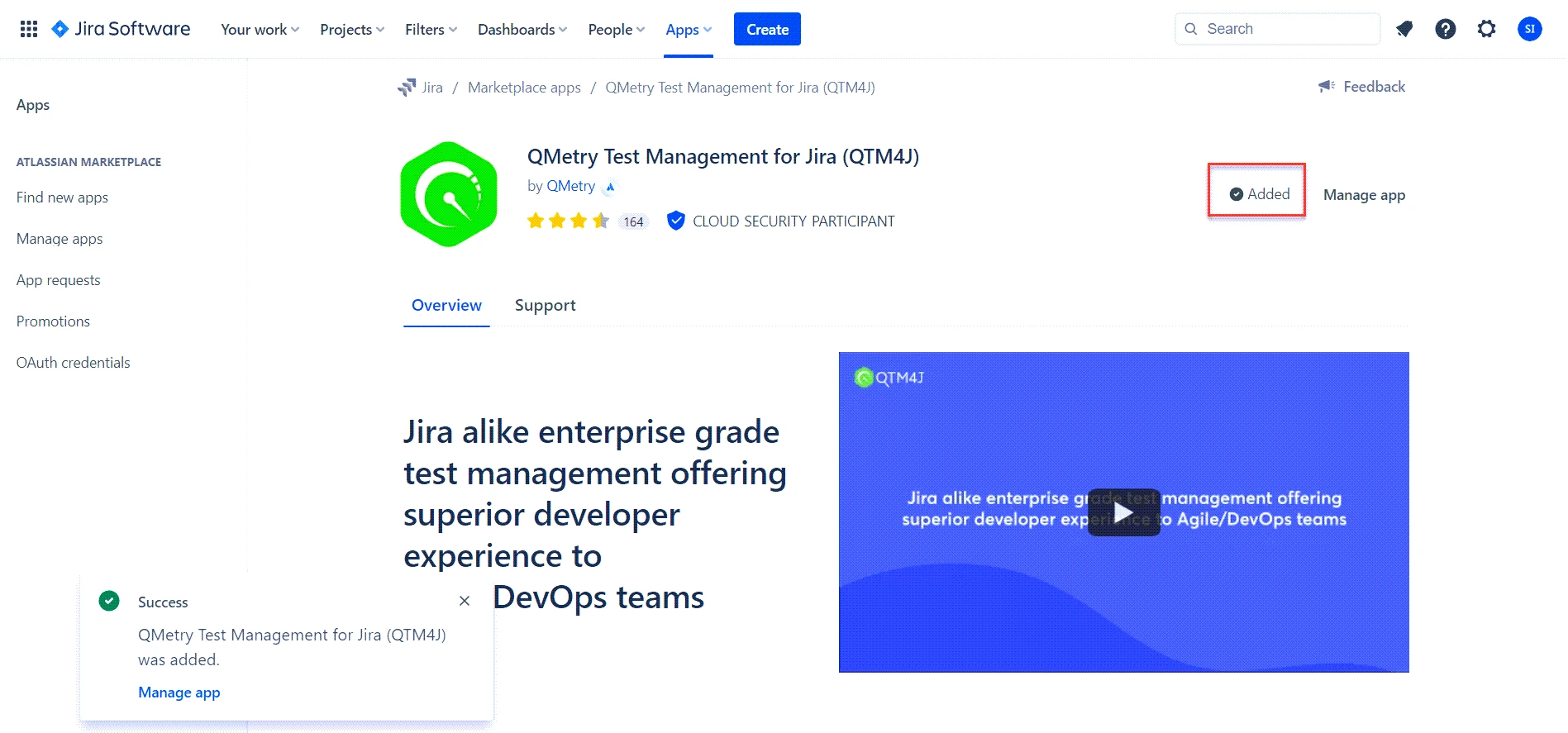 Next Go to 'Apps – QMetry'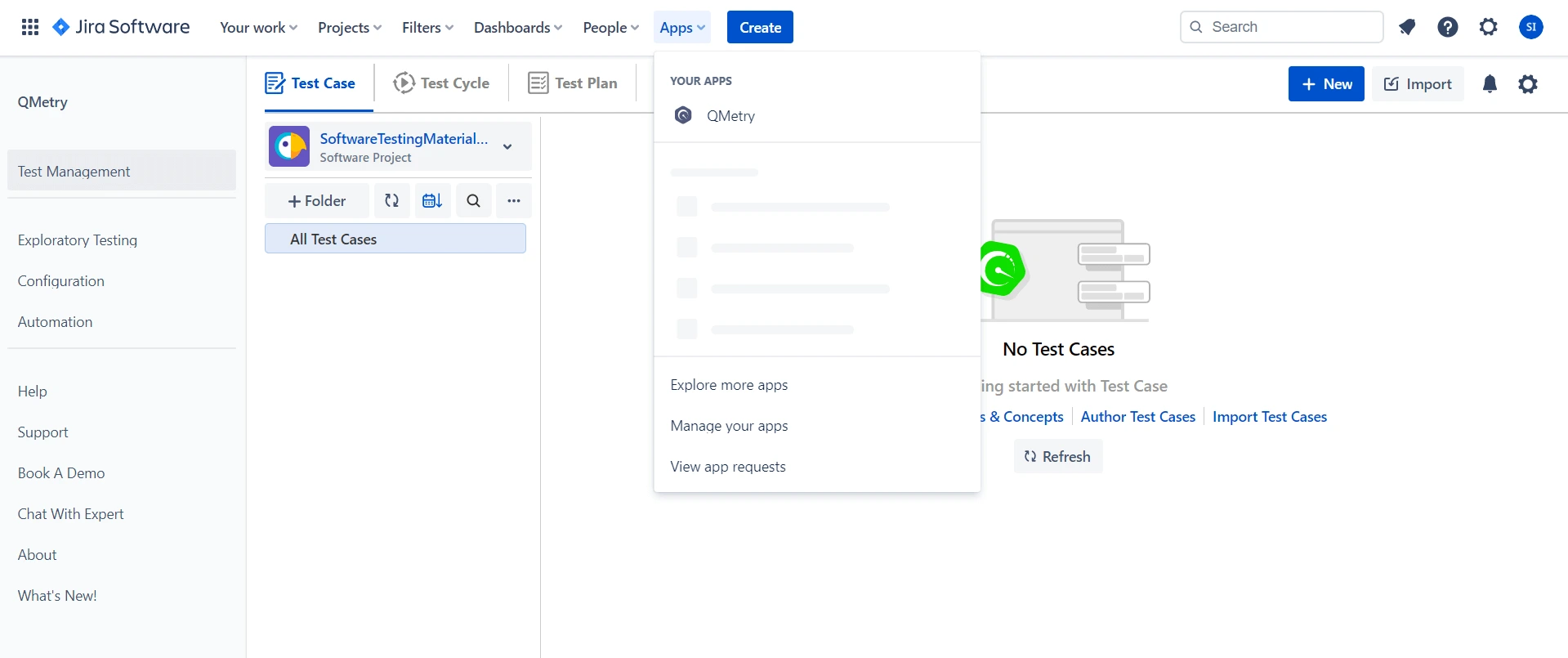 Click on 'QMetry Test Management for Jira'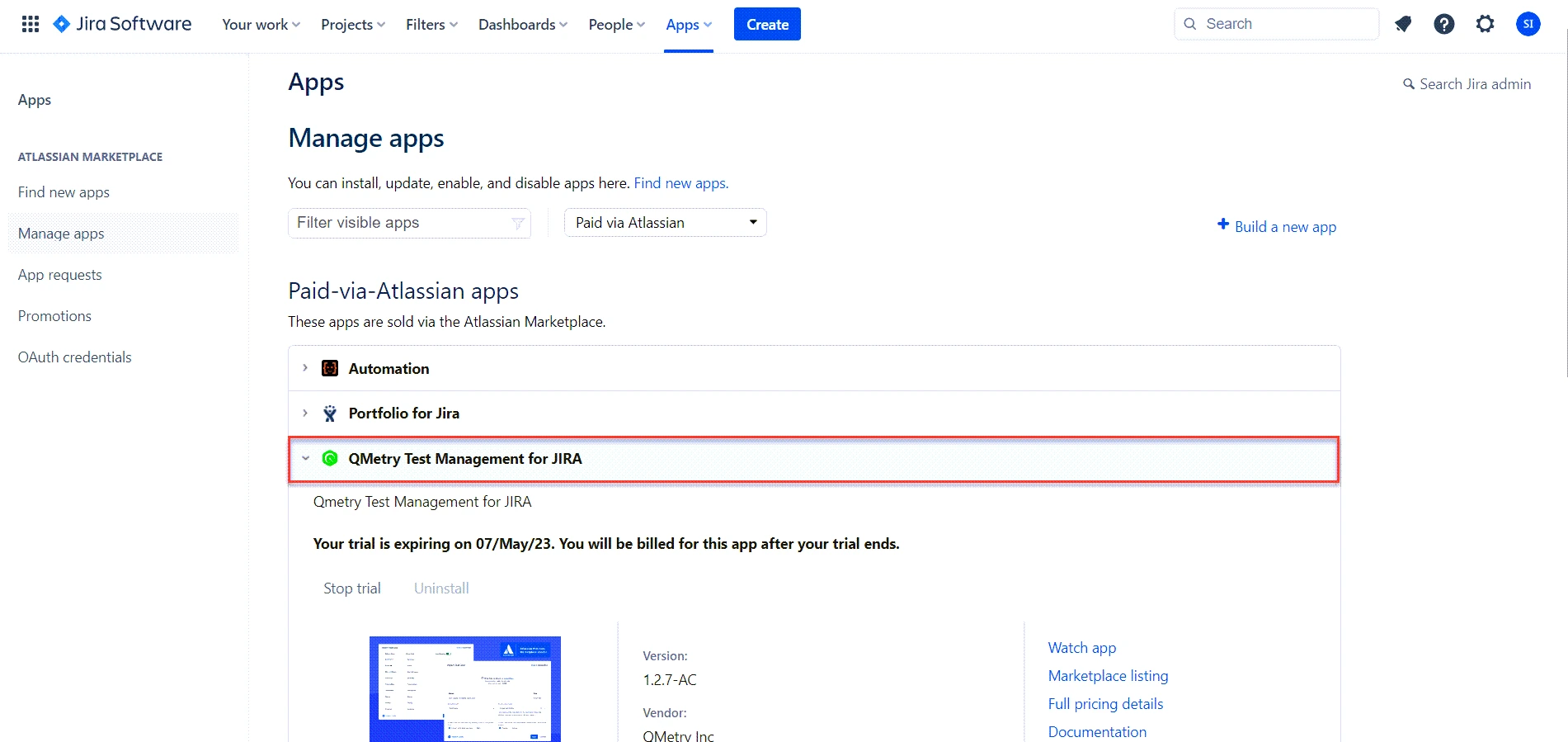 Import Test Cases
To import existing test cases, Go to the QMetry menu – Test Management – Test Case tab.
Click on the 'Import' button at the top right.
The Import Test Case feature helps you import test cases from an Excel file (CSV/XLSX format) into QMetry Test Management for Jira app.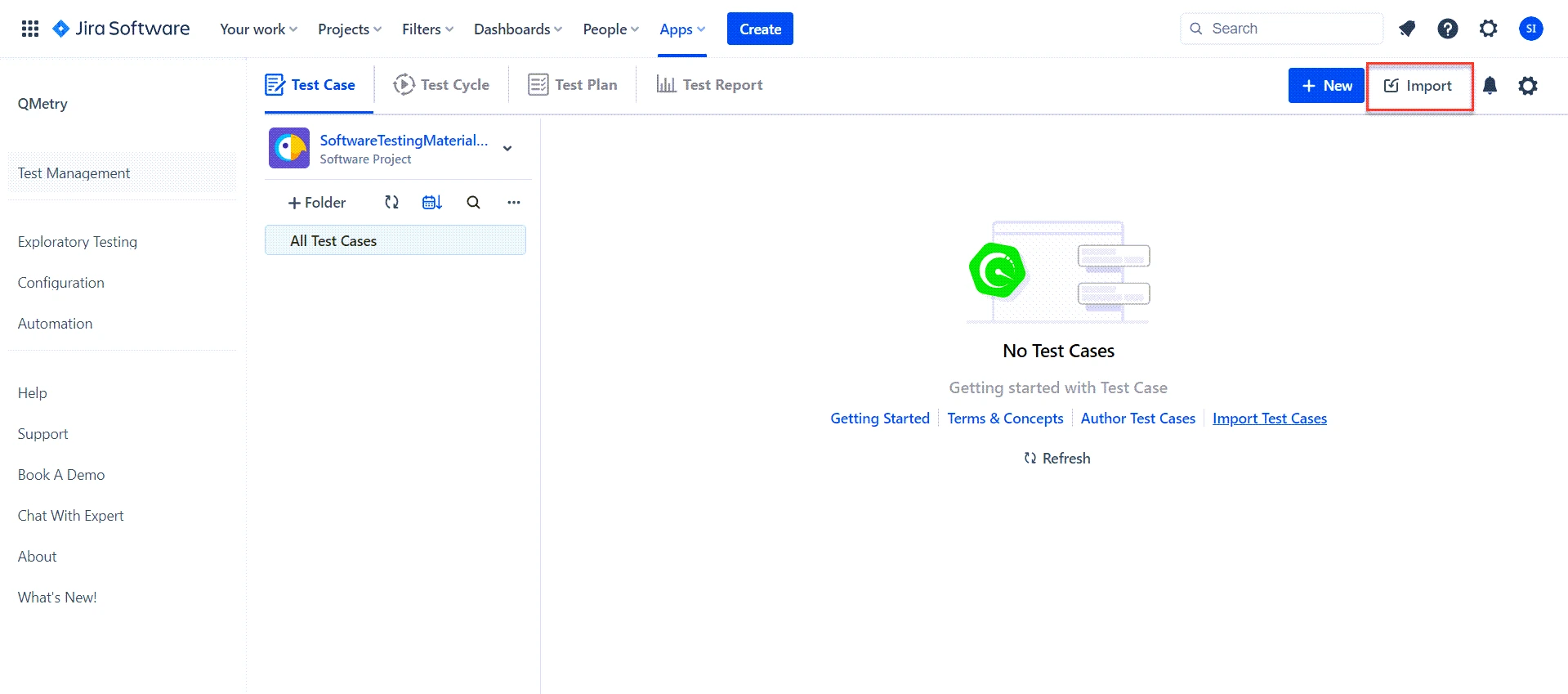 To import existing test cases, you can click on 'Import Test Case'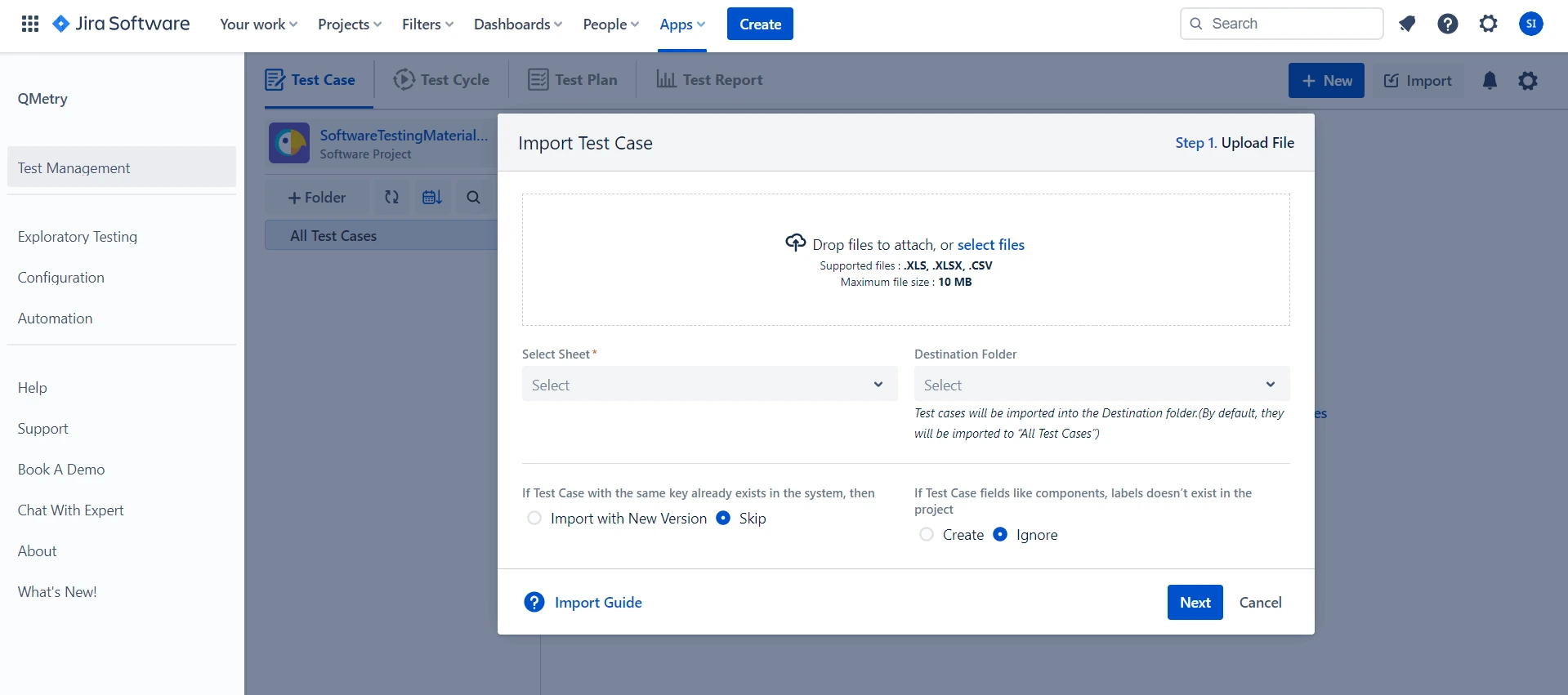 Create Test Cases
To create test cases, click on 'Create'
Enter required details under Detail tab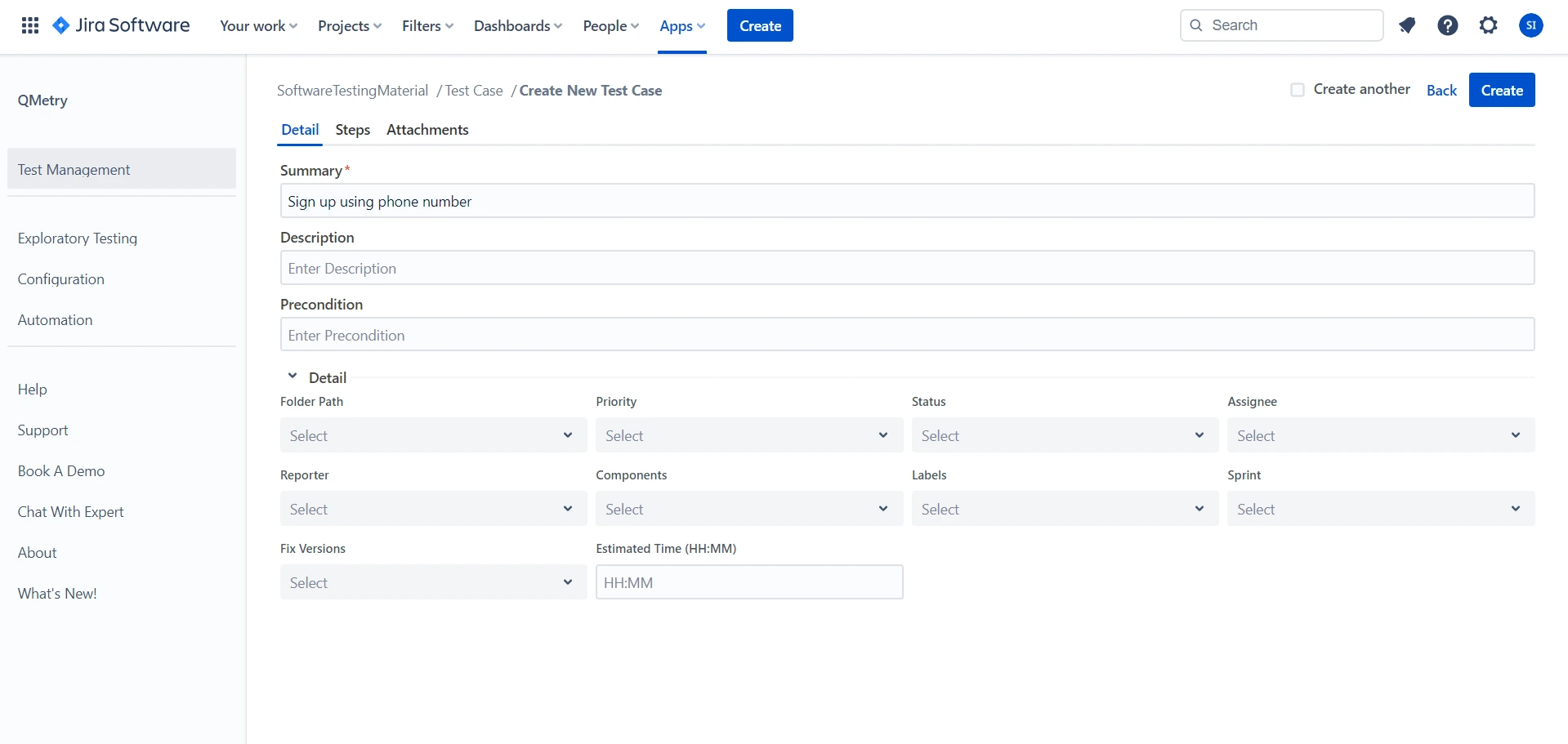 Enter test steps under Steps tab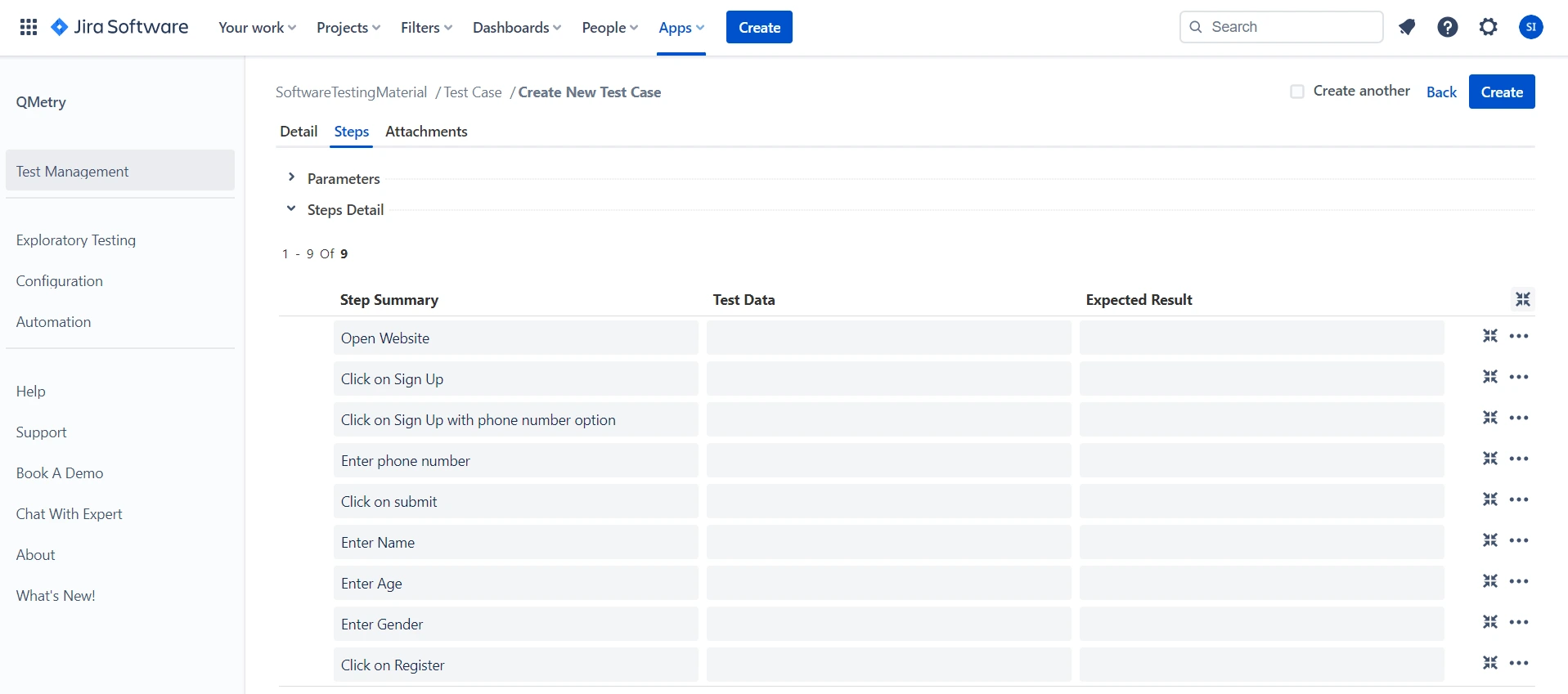 You can see the list of test cases under 'Test Case' tab

QTM4J Review Video
Conclusion
Here's the bottom line:
If you're looking for the best test management tool inside Jira, then QTM4J is well worth checking out.
QMetry test management for JIRA offers the most efficient and comprehensive test management experience inside JIRA at a very attractive price.
It improves the ROI of your test projects instantly by providing the best functionality, user experience, and outcomes.
You can easily migrate from other test management tools using QMetry migration ability.
Our experience has been amazing, and I'm sure yours will be too.
Related posts: