8 Best AI Test Automation Tools in 2023
As Artificial Intelligence (AI) and Machine Learning technologies advance, businesses are increasingly looking to incorporate AI test automation tools into their software development processes.
This trend is quickly gaining momentum as AI-driven test automation tools have the potential to significantly streamline and optimize repetitive manual tasks, provide greater accuracy in testing cycles, and ultimately drive down costs compared to traditional methods.
In this blog post, we'll be discussing some of the best AI Test Automation Tools that you should consider for your business or organization by 2023.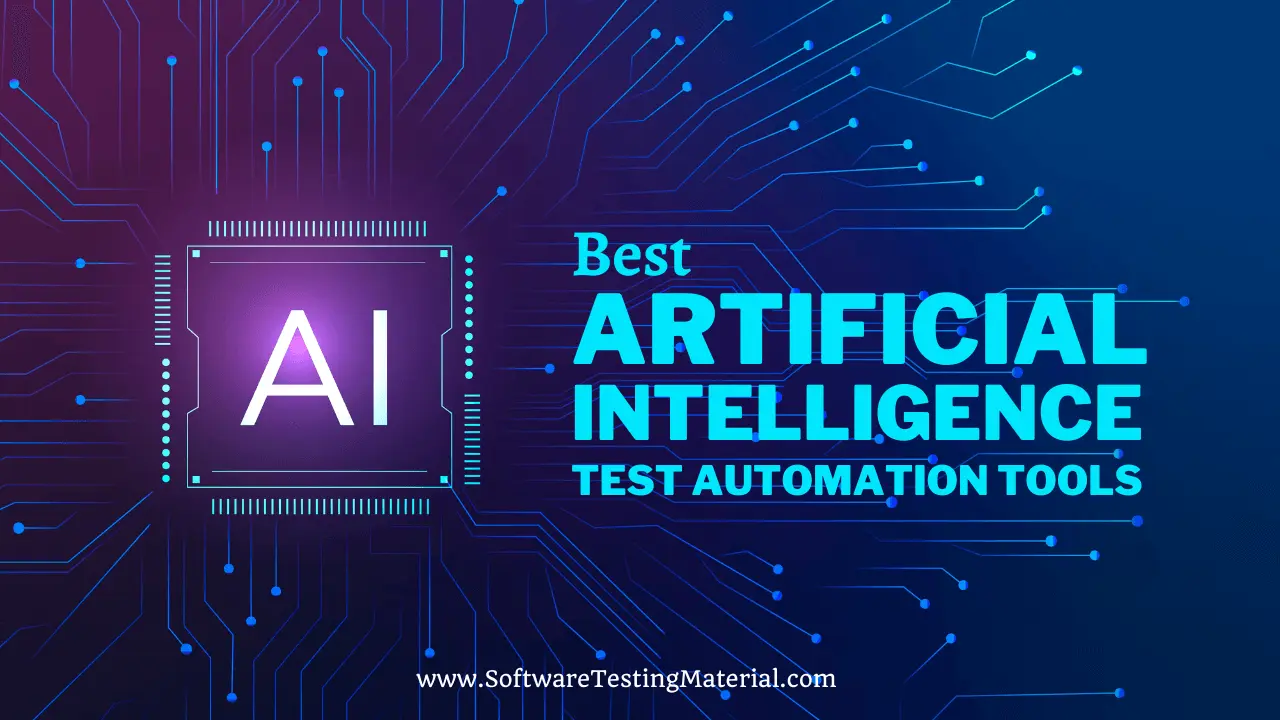 List of Best AI Testing Tools
| Tool | Logo | Best for | Free Trial | Link |
| --- | --- | --- | --- | --- |
| Applitools | | Visual testing and monitoring platform powered by AI | Available | Learn more |
| Functionize | | AI-powered no-code automation platform | Available | Learn more |
| Testim | | Automated testing platform | Available | Learn more |
| Accelq | | Codeless testing tool powered by AI | 14 day Trial | Learn more |
| Parasoft SOAtest | | API Testing Tool | Demo available | Learn more |
| ReportPortal | | Open-source AI-powered Test Automation Dashboard | Demo available | Learn more |
| Copado | | Low-Code DevOps and Testing Platform for Salesforce | Demo available | Learn more |
| aqua | | AI-powered ALM solution | Available | Learn more |
Now that you know of a list, let us look at each in detail.
Popular AI Test Automation Tools
We all are familiar with Automation Testing Tools like Selenium. It's a fact that Selenium ruled test automation. Likewise, AI-Powered Test Automation Tools also play a significant role in test automation. Many tools are available in the market that are powered with AI, and today I would like to bring some of the best AI Test Automation Tools.
Now in this section, we will see the above tools in detail.
#1. Applitools
Applitools is a visual testing and monitoring platform powered by AI.
Applitools AI-Powered Test Automation Platform offers comprehensive features to help developers and testers automate their UI tests.
This Artificial Intelligence tool can optimize and enhance your entire testing strategy.
Leveraging the capabilities of Visual AI, Applitools Eyes empowers users to effortlessly detect visual and functional regressions by automatically comparing baseline images. This eliminates the need for intricate assertions, streamlining the regression testing process.
Applitools Eyes leverages artificial intelligence to facilitate the rapid delivery of high-quality applications across various browsers and devices. It emulates the discerning "human eye" and effortlessly identifies bugs and defects with each release.
With Applitools you can test web, mobile, and desktop apps as well as PDFs and Docs.
It collaborates with over 50 major testing frameworks and languages, source code tools, CI/CD tools, and collaboration tools.
#2. Functionize

Functionize is an AI-powered no-code automation platform that is designed to simplify salesforce testing and web testing processes.
It enables teams of all skill sets to develop intelligent tests that possess self-healing capabilities and can effortlessly scale across various browsers in the cloud.
You can effortlessly run Functionize tests as part of your Jenkins Freestyle and Pipeline jobs. This means that your Functionize tests will be executed every time a build is triggered.
You can now easily submit Jira defects directly from Functionize test results. Plus, with clickable Functionize execution details in Jira, you can effortlessly track the status of defect resolution in your Functionize project. This ensures that bugs are fixed before your release.
#3. Testim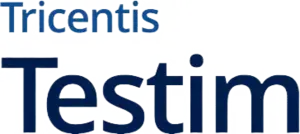 Testim is an automated testing platform that enables fast and flexible authoring of AI-powered end-to-end tests. It also provides tools to help you scale quality, making it a valuable asset for your testing needs.
With Testim auto-complete, you'll never have to worry about repeating sequences. It's got your back during the recording of user flows by suggesting reusable elements. Each UI action you record generates a distinct test step, giving you all the details you need about the element and its parameters.
With Testim, we can easily set up web or mobile tests in the editor without any coding. You can add validations, loops, and conditions, parameterize your data, and optimize reuse.
You can run your cross-browser tests wherever you prefer – on the Testim grid or any Selenium-compatible grid.
Testim can easily be integrated with popular CI tools like Jenkins, CircleCI, TeamCity, and TravisCI. It also seamlessly works with IDEs such as Visual Studio and Jetbrains, as well as collaboration tools like Trello, Jira, and Slack, and many more!
#4. Accelq

ACCELQ is the most powerful codeless testing tool powered by AI that enables teams to quickly and easily create tests without any prior coding experience.
It effortlessly automates API and web testing, so you don't even have to write a single line of code.
It supports Web, Desktop, Packages Apps, mainframes, and more.
ACCELQ is an awesome platform that combines automated test design, development, planning, and tracking capabilities, all in the cloud. It's like having a supercharged tool for your testing needs.
It effortlessly fits into your toolset, seamlessly integrating with popular platforms such as Jira, TFS, Jenkins, Bamboo, and more!
#5. Parasoft SOAtest

SOAtest can efficiently transform your current test artifacts into security and performance tests, giving you increased reusability and reducing redundancy.
You can seamlessly integrate SOAtest into your continuous delivery pipeline to make sure your applications are at an acceptable risk level.
With Parasoft SOAtest, you can automate end-to-end test scenarios across multiple layers and a variety of endpoints – say mobile, REST APIs, SOAP services, databases, Web UIs, ESBs, or even mainframes – all from a single, intuitive interface. It's like having your testing superpowers at your fingertips.
No matter if you're dealing with APIs, microservices, or web services, rest assured that you can thoroughly test any interface. With Parasoft SOAtest, you have support for over 120 industry protocols and message types.
Parasoft SOAtest utilizes intelligent test execution capabilities, employing test impact analysis to identify and execute only the necessary tests for validating changes across builds. This approach enables faster feedback from the CI/CD pipeline while maintaining the original meaning.
#6. ReportPortal

ReportPortal is a fantastic open-source AI-powered Test Automation Dashboard that serves as a one-stop-shop solution for continuous testing.
You can integrate Reportportal with popular test frameworks like TestNG, JUnit, NUnit, Cucumber, Specflow, jbehave, and more.
If your tests are constantly running, you'll see the test results immediately in ReportPortal. This means you can quickly look into any test failures and start investigating them.
With Report Portal, you gain access to comprehensive execution details of all automated tests on your project. It makes it super easy to find information about any test item you need.
ReportPortal helps save time and analyze failure reasons through its Auto-Analyzer, which uses Machine Learning.
#7. Copado

Copado is a Low-Code DevOps and Testing Platform for Salesforce that lets you seamlessly integrate AI-driven test automation into every code branch you deploy.
According to Copado, using their platform leads to scrum teams being 20 times more productive and Salesforce deployments being 20 times more frequent.
In addition, bi-directional synchronization with Azure boards and Jira user stories allows seamless collaboration across teams in the development and management of CI/CD pipelines.
Every change you make in your code gets automatically tracked and logged in your Git repo or Capado's Version Control.
With its actions and functions, you can supercharge Capado and make it work seamlessly with your entire DevOps toolchain.
Capado robotic testing is conducted entirely in the cloud, allowing users to effortlessly develop automated regression end-to-end and API tests for web and mobile applications.
Smart predictions and self-healing capabilities can be leveraged to ensure tests remain up to date, enhancing efficiency and accuracy.
Copado has received official authorization from the US Government's Federal Risk and Authorization Management Program (FedRAMP).
You can enhance the security of your deployment by leveraging CI/CD and testing methods trusted by the federal government.
#8. aqua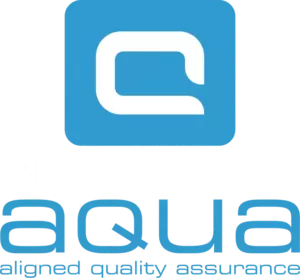 aqua is an AI-powered ALM solution that offers a wide range of top-notch QA features.
You can create requirements, manage automation tools, track bugs, and share custom reports.
aqua's AI assistant auto-creates test steps, prioritizes tests, and removes duplicates for you!
With the advent of AI test generation, custom workflows, and seamless integrations, this solution becomes a game-changer for testers and their managers, enabling them to save valuable time.
aqua ALM is an awesome test management tool that can be used in the cloud or on-premise. It's got all the cool ALM features you need throughout the entire software development cycle.
aqua ALM is a highly advanced solution tool for implementing Agile methodology. It offers customizable Workflow, Backlog, Scrum board, Gantt charts, and even Burndown points, providing comprehensive features for efficient project management.
With aqua ALM, you can create the complete software development cycle – from requirements and test cases to defects.
FAQ's
Can we use AI in automation testing?
Yes, AI can be used in automation testing today. AI can help automate tedious and time-consuming tasks that would otherwise require manual input. Examples include:
– Generating test data for use in automated tests
– Writing automation scripts more efficiently
– Automatically identifying relevant test cases
– Evaluating the results of an automated test to determine if more tests are needed
– Automating the reporting of test results
By using machine learning algorithms and natural language processing, automated tests can be improved to become more accurate and reliable.
Which AI-based tool is mostly used for automation testing?
Right now, there isn't really a clear market leader. Instead, there are several tools that excel in specific niches. If you're looking for solutions, you might want to consider checking out Applitools, aqua ALM, and Testim. They're definitely worth considering for your needs.
What is AI-based test automation?
AI-based test automation is a process of using AI and machine learning algorithms to automate the testing process. It can be used in various stages of the SDLC, from requirements gathering to regression testing. This type of automation has the potential to reduce costs and improve accuracy by eliminating manual effort and improving test coverage. AI-based test automation also helps reduce human errors and increases test coverage, making it an invaluable tool for ensuring the success of any software development project.
How to implement AI in test automation?
The most effective approach is to utilize an AI-powered test automation solution. By effortlessly importing your current automated tests, you can leverage the power of AI to enhance and optimize them. It is worth noting that many solutions seamlessly integrate with Selenium, ensuring a seamless transition if you are already utilizing it.
What is spidering AI in test automation?
Spidering AI in Test Automation is a type of artificial intelligence (AI) used in test automation. It can be used to automatically generate test cases through the use of web crawlers. These web crawlers are able to explore an application's structure and create tests for its features, thus helping ensure that all aspects of an application have been tested adequately. Spidering AI can also be used to simulate user interactions with the application, helping to ensure that all possible scenarios have been simulated.
Spidering AI is particularly useful for testing complex applications such as websites and mobile apps. It helps testers by providing a way to automatically generate tests for features or functions that may be difficult to manually test.
What are self-healing tools?
Self-healing tools are artificial intelligence (AI) systems designed to detect, diagnose, and resolve software issues. Self-healing tools actively monitor applications and systems for problems, identify the root cause of the issue and then take corrective action to restore normal operations. These tools can be used to manage large cloud deployments or on individual servers.
Conclusion – Best AI Automation Testing Tools Explained
In conclusion, using AI tools for test automation is an emerging trend and the future of software testing. With the advancements in AI and machine learning technologies, tools are becoming more sophisticated and reliable. Leading developers are creating AI-powered tools that automate the tedious processes of manual testing, reduce development time, increase efficiency, and deliver top-notch results.
Ultimately, your decision on which tool to use will depend on what type of testing you need to do in order to validate your application's performance. Moreover, you should also take into consideration if the AI tool offers any scalability options and quality assurance support that will benefit your team in the long run.
We have included most of the tools we have come across. If we missed any tool, please share in the comments, and we will include it in our list of AI Test Automation Tools. You may also want to check out our ultimate list of Automation Testing Tools here.
Like this post? Don't forget to share it!
Happy Testing!
Disclaimer: The order of these AI Test Automation Tools doesn't suggest any recommendations.
Here are a few hand-picked articles for you to read next:
Related posts