How To Download And Install Postman | Software Testing Material
In this post, we will see how to download and install Postman tool on Windows. Postman is available as a native app for Mac, Windows, and Linux operating systems.
Related Posts:
We can install postman in two ways
As a Native App
As a Chrome Extension
In this post, I will show you how to install Postman as a Native App (Standalone Application). Let's see how to install Postman native app.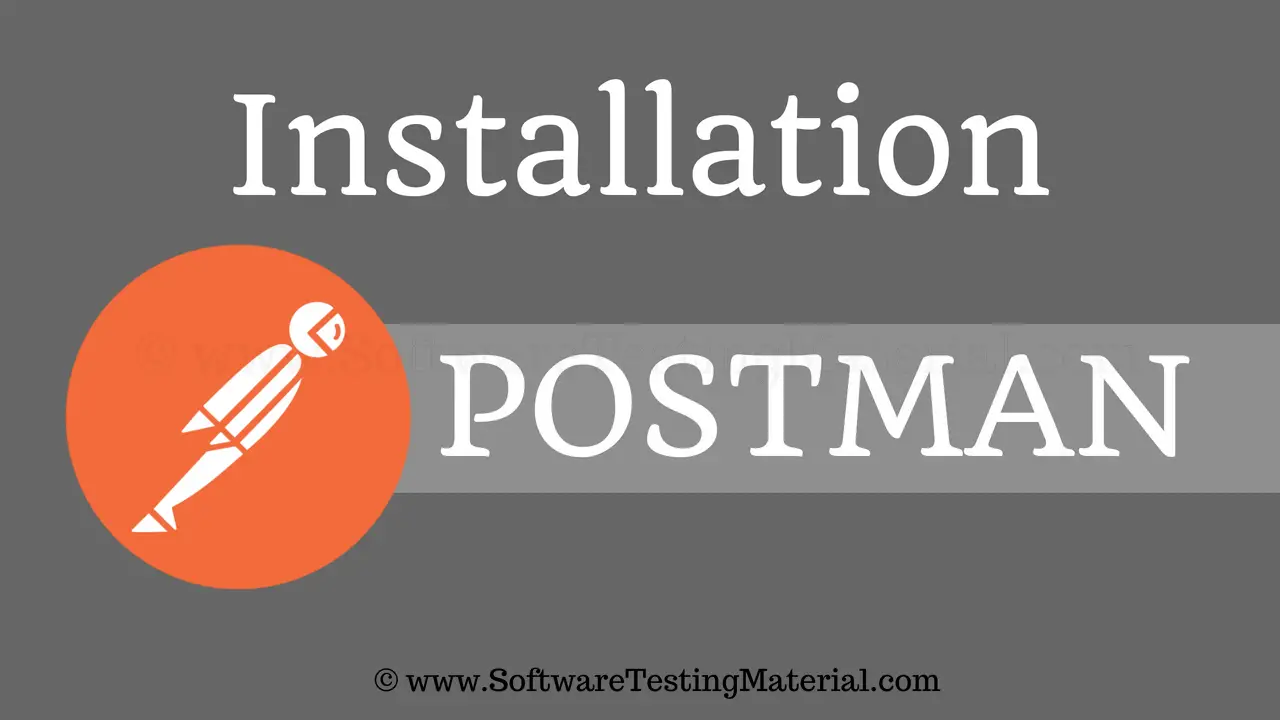 Do you have a question that why we just presenting installation of Postman tool as a native app and not as a Chrome Extension here.
We recommend using the Postman native app. Chrome apps are being deprecated. The last update for Chrome app was released on 26 Jun'18. Postman developers stopped supporting the Postman Chrome App. So we prefer using Postman native app. So in this post, we will show download and install postman as a native app.
Postman is available as a Chrome app (last updated on Jun'18). The Postman Chrome app can only run on the Chrome browser. To use the Postman Chrome app, you need to install Google Chrome. If you already have Chrome installed, head over to Postman's page on the Chrome Web Store, and click 'Add to Chrome'.
Install Postman Native Application:
Step 1: To install Postman, go to the this link and click Download for Mac / Windows / Linux depending on your platform.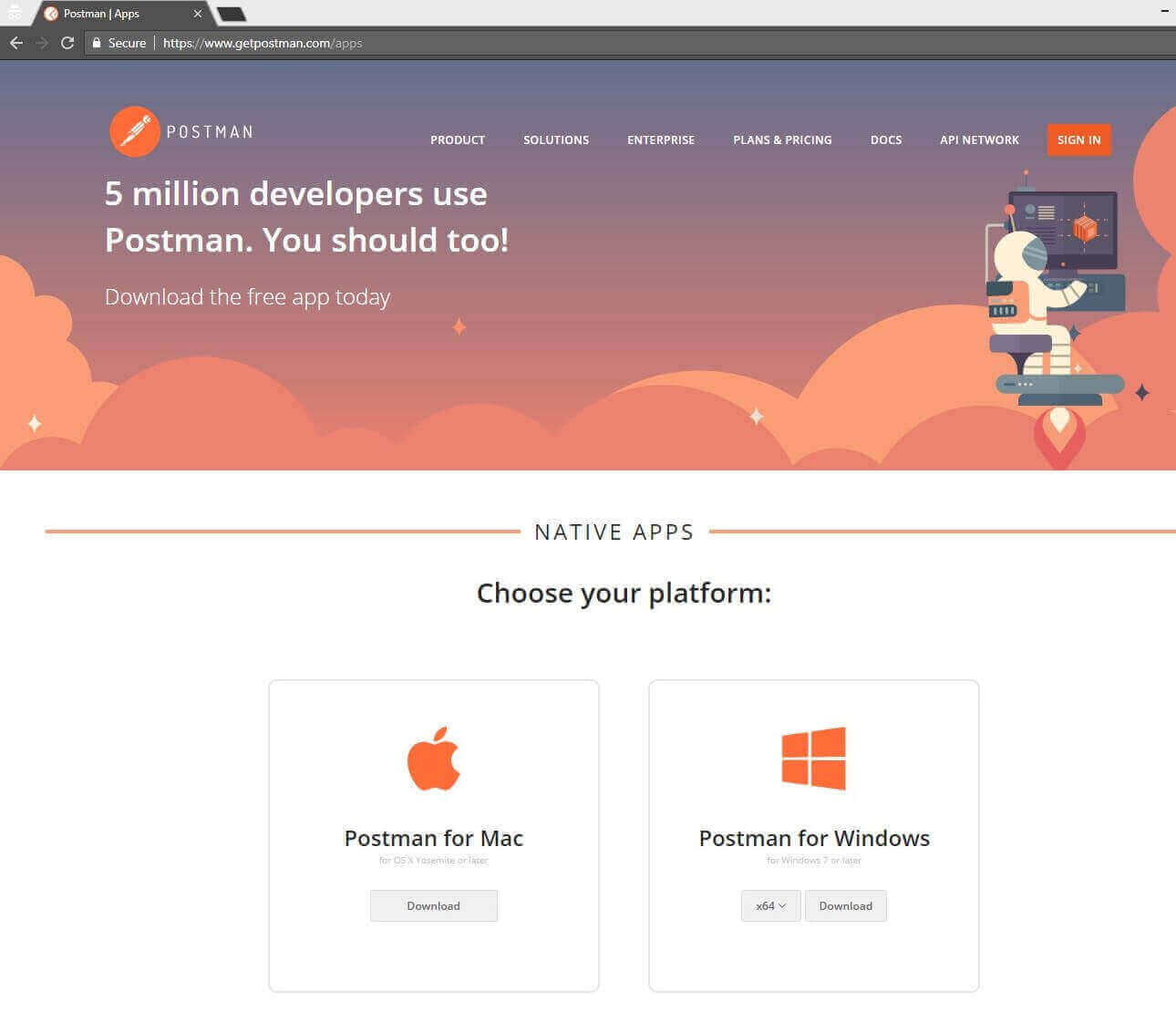 Here I am going to download Windows 64 bit version, since I have Windows 64 bit machine. If you have Windows 32 bit machine, you can download Postman for Windows 32 bit as shown in the below image.
Once it is downloaded, you can find your downloaded file in the default downloads location of your system. If you are using Chrome browser, the downloaded file will appear at the bottom of the browser as shown in the below image.
Step 2: Open Postman windows 64 bit exe file to install it on your system.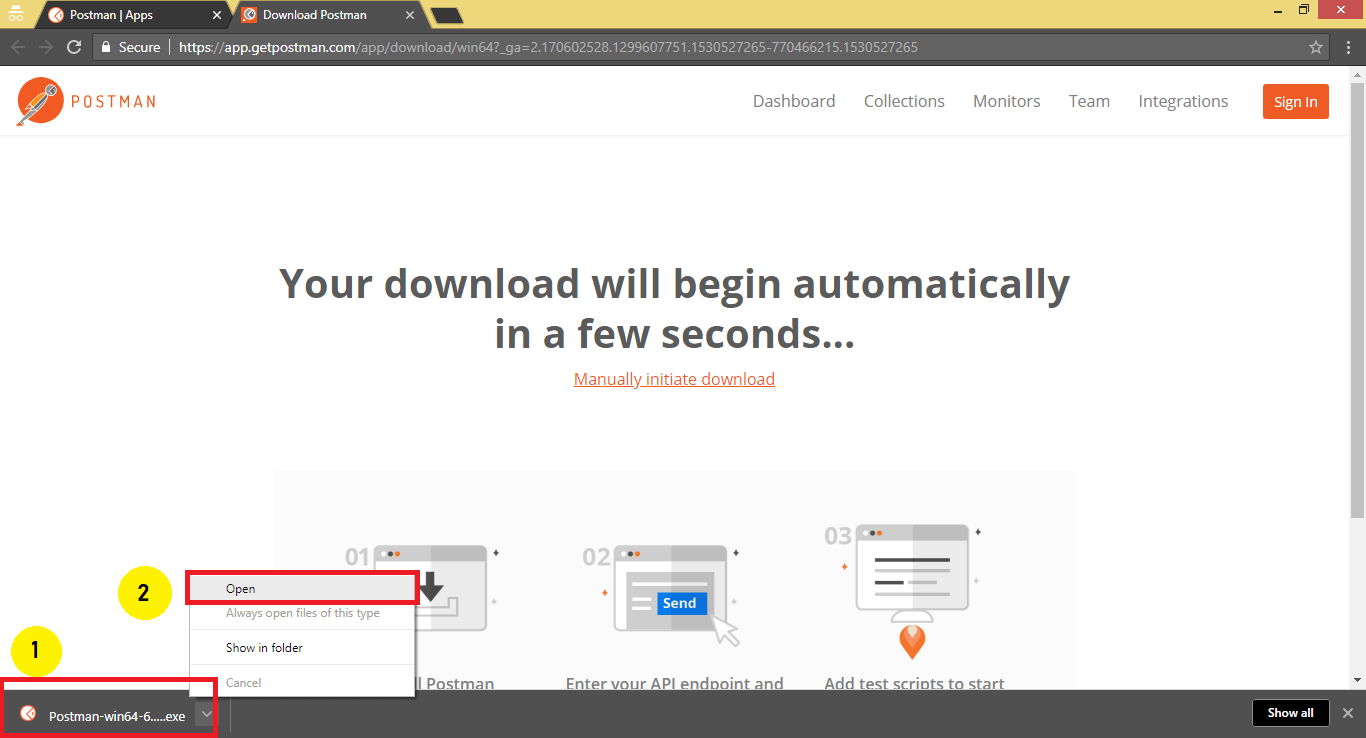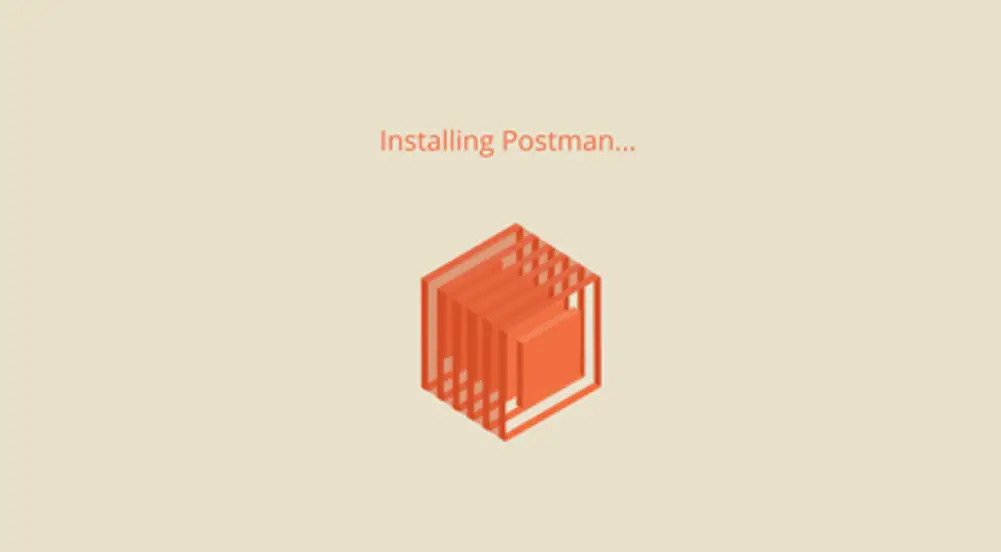 Step 3: Once installation of Postman is completed, you will be asked to create an account. You can create an account later time by clicking on "Take me straight to the app, I'll create an account another time" link.
Note: I highly recommend you to create an account in the beginning itself. If you have an account, it will allow you to save your work that you do inside postman. You wont lose any of your work.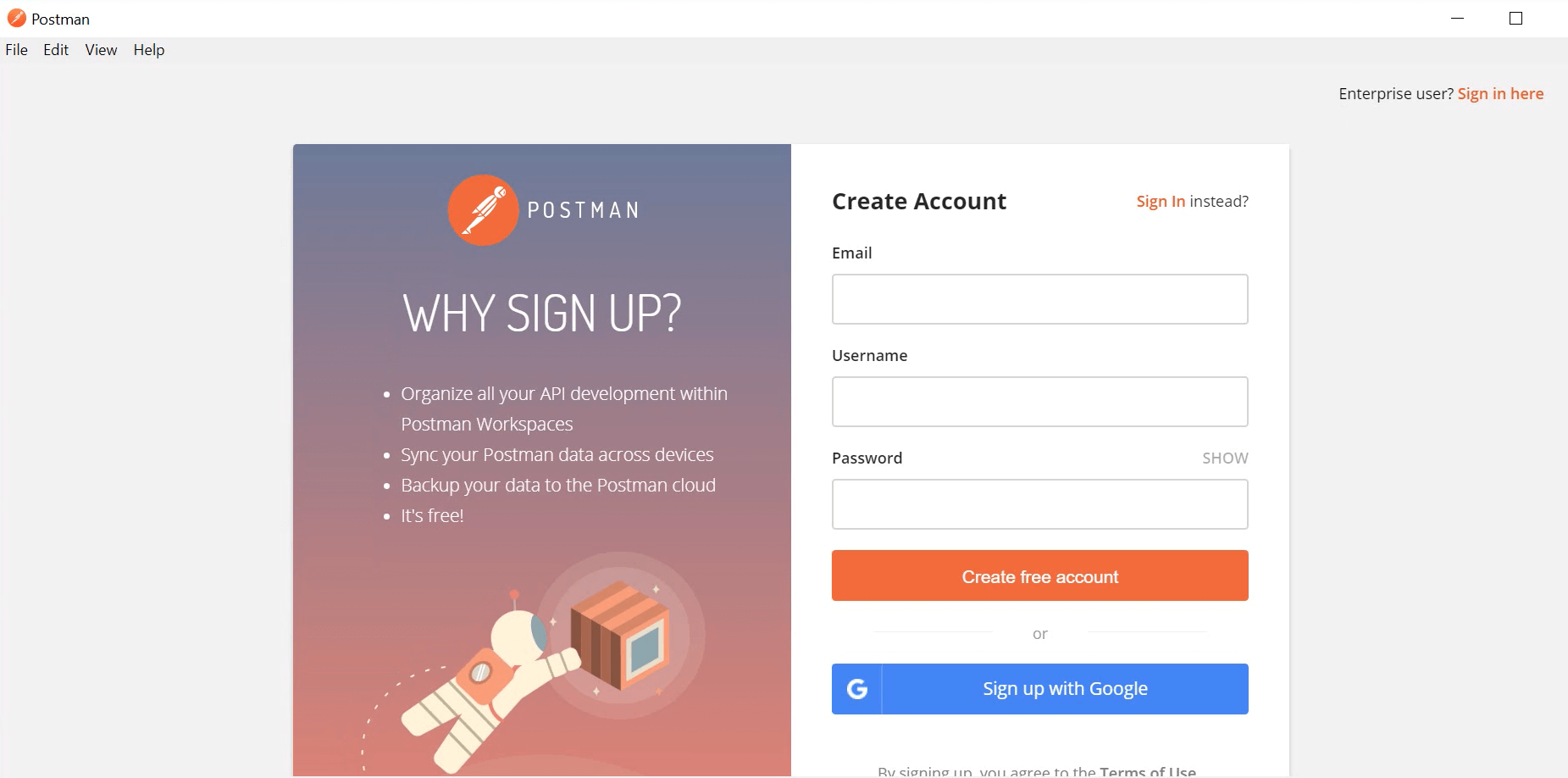 Step 4: After Sign in, choose your preferred settings and click on Save.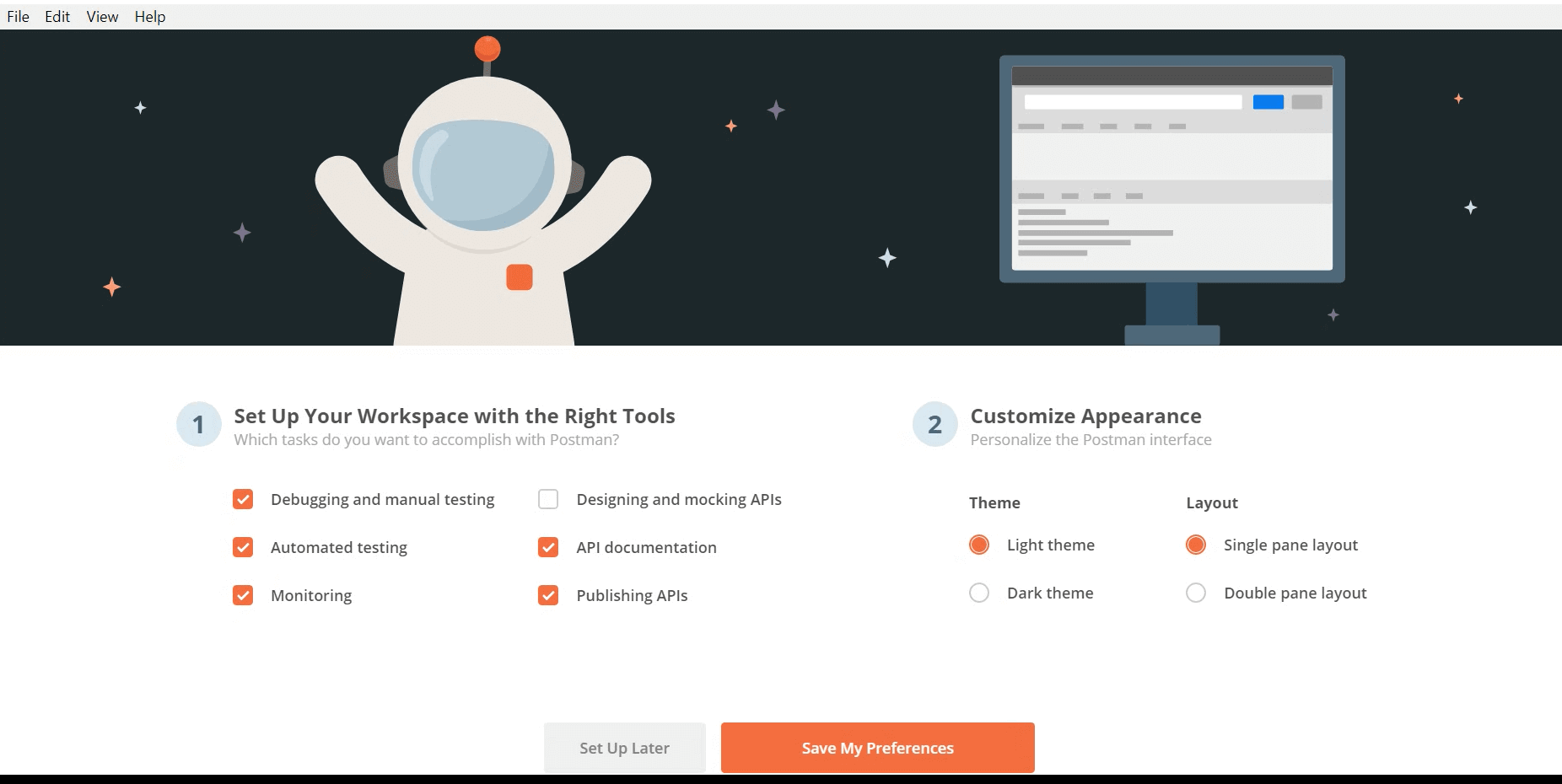 It will automatically opens Postman Tool. After successful installation and registration (register with your Gmail), you could see the below Postman toolkit.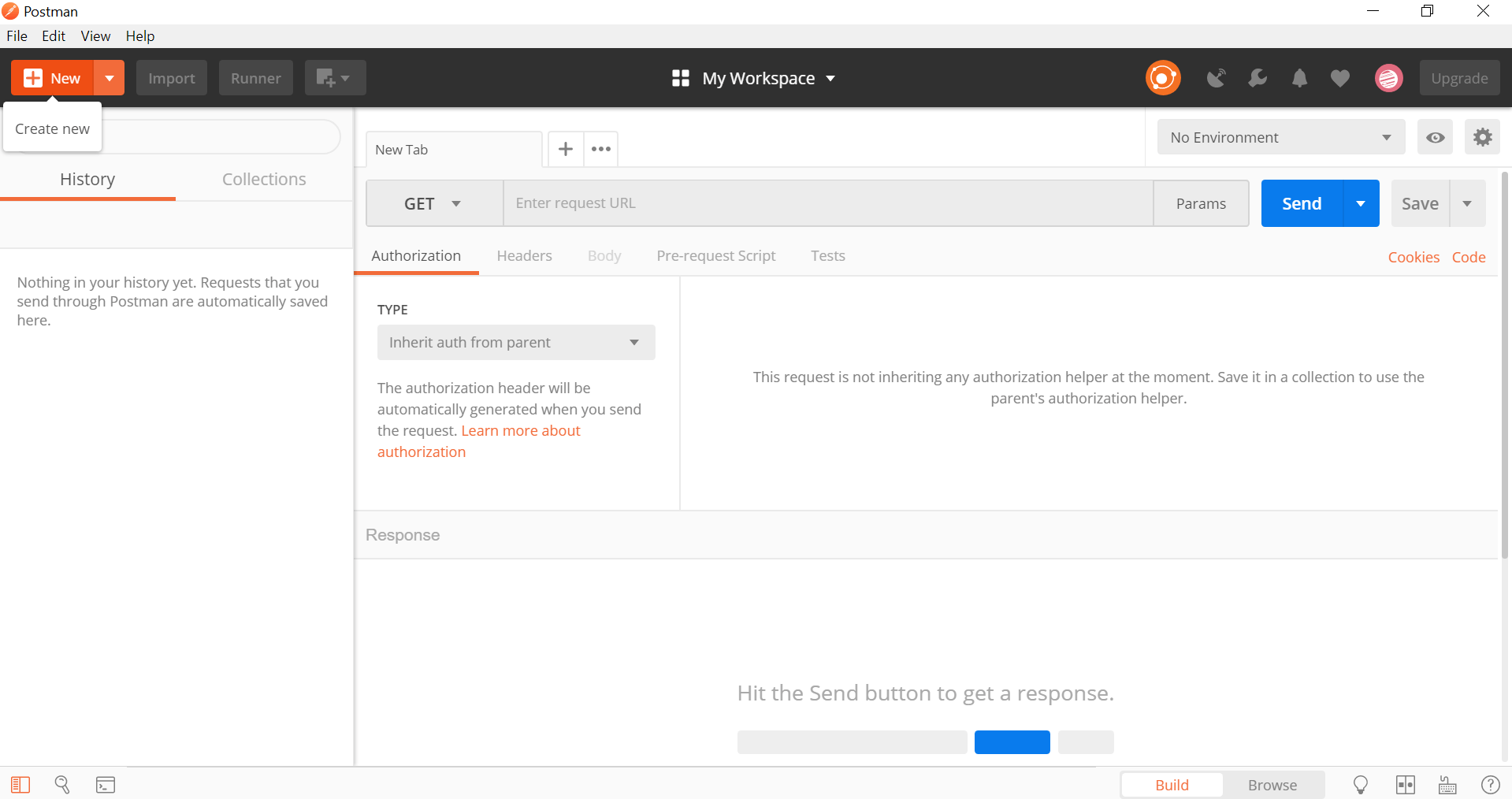 Troubleshooting Postman Updates:
You may encounter issues updating in the Windows version of Postman 6.1. To resolve you must set the environmental variable as mentioned below.
Go to 'Control Panel' – 'System'
Click on 'Advanced System Settings'
Click on 'Advanced' and then click on 'Environment Variables'
Click on 'New' under 'System Variable'
Add a 'Variable name' as 'POSTMAN_DISABLE_GPU' and 'Variable value' as 'true' and click on OK to save.
This is all about installation of Postman tool on windows system.
Related Posts: