Best Tools For AP & Invoice Automation For Netsuite
Whether you're a small business or an enterprise organization, automating your accounts payable (AP) and invoice processes can save you time and money.
Are you looking for the best tools to help with AP and invoice automation for Netsuite.
In this blog post, we'll take a closer look at some of the best tools for Account Payable and Invoice Automation for Netsuite along with their features and pricing details.
Many products are available to automate core NetSuite AP and invoice processes. These products are designed to automate the receipt and entry vendor bills, as well as processing vendor payments. They also improve controls and provide better oversight of cash and payments. 
The right AP and Invoice Automation solution will depend on many factors, including your budget, priorities, and timeline.
Here is the list of top AP and Invoice Automation software for NetSuite.
Comparison Of The Top AP & Invoice Automation Software for Netsuite
| Name | Logo | Best for | Pricing | Link |
| --- | --- | --- | --- | --- |
| Pairsoft | | Accounts payable, procurement, and fundraising teams eliminate inefficiencies and work more efficient. | Contact for a quote. | Learn more |
| Docupeak | | Automating every step of AP process. | Contact for a quote. | Learn more |
| Stampli | | AP automation and invoice management. | Contact for a quote. | Learn more |
| Beanworks | | Streamlining invoice approval management and start processing invoices faster. | Contact for a quote. | Learn more |
| Tipalti | | End to end payables services. | Contact for a quote. | Learn more |
| Vision 360 | | Integrating accounts payable process with core financial systems. | Contact for a quote. | Learn more |
| Palette | | AP Automation & Invoice processing in NetSuite. | Contact for a quote. | Learn more |
| Fast Four | | Cloud-based NetSuite ERP solution. | Contact for a quote. | Learn more |
| Paystand | | B2B payments platform. | Contact for a quote. | Learn more |
What is NetSuite?
NetSuite accounts payable automates supplier invoices' approval, review, and payment. This gives you more control over the entire procure-to-pay process. You can maintain detailed vendor records, manage purchase requests, and increase data accuracy by matching invoices to the right vendor and purchase order automatically. Automated journal entries save time and ensure accurate payments.
Benefits of Integrating AP Process With NetSuite
#1. Automation
Automating accounts payable processes adds to the value of your business while allowing you and your team to concentrate on improving the back-office. These are the top benefits of AP automation.
#2. Time Savings
In the past, invoices were placed on desks and waited in email inboxes until approval. Automated routing eliminates these delays and speeds up the approval process. You can apply specific rules to the workflow to ensure that the correct person receives the invoice at the right moment. Dashboards provide a quick, high-level view of invoice processing. This reduces the time required to find a status. 
#3. Invoicing at a low cost 
Business process automation reduces labor costs as well as hard costs such as office supplies and interoffice mail postage. According to APP2P Network, the average monthly cost of processing 5,000 invoices manually would be $64,500. The cost of processing the same amount of invoices using an automated process would be $8,850. This is a savings of approximately 85%.
#4. Increased accuracy
AP automation means fewer errors. AP automation software is designed to protect you against common errors. You don't have to manually enter line-item or header data in your invoices. Invoice data can also be validated against enterprise resource information to avoid duplicate payments.
#5. Enhanced insights
AP automation software offers a clear view of the payment cycle with comprehensive dashboards. It is easy to find out where an invoice is located and who to contact in the event of any delays. You can import and export data with real-time access. This is ideal for reporting and analysis at the end business cycles.
#6. Document management software that can simplify auditing
Comprehensive AP Automation Software can help with document management. This software links all documents and messages associated with every transaction and matches invoices with purchase orders or receipts. You can search this audit trail and reduce the chance of losing important paperwork. This searchable audit trail can help you to maintain regulatory compliance for annual or quarterly filings.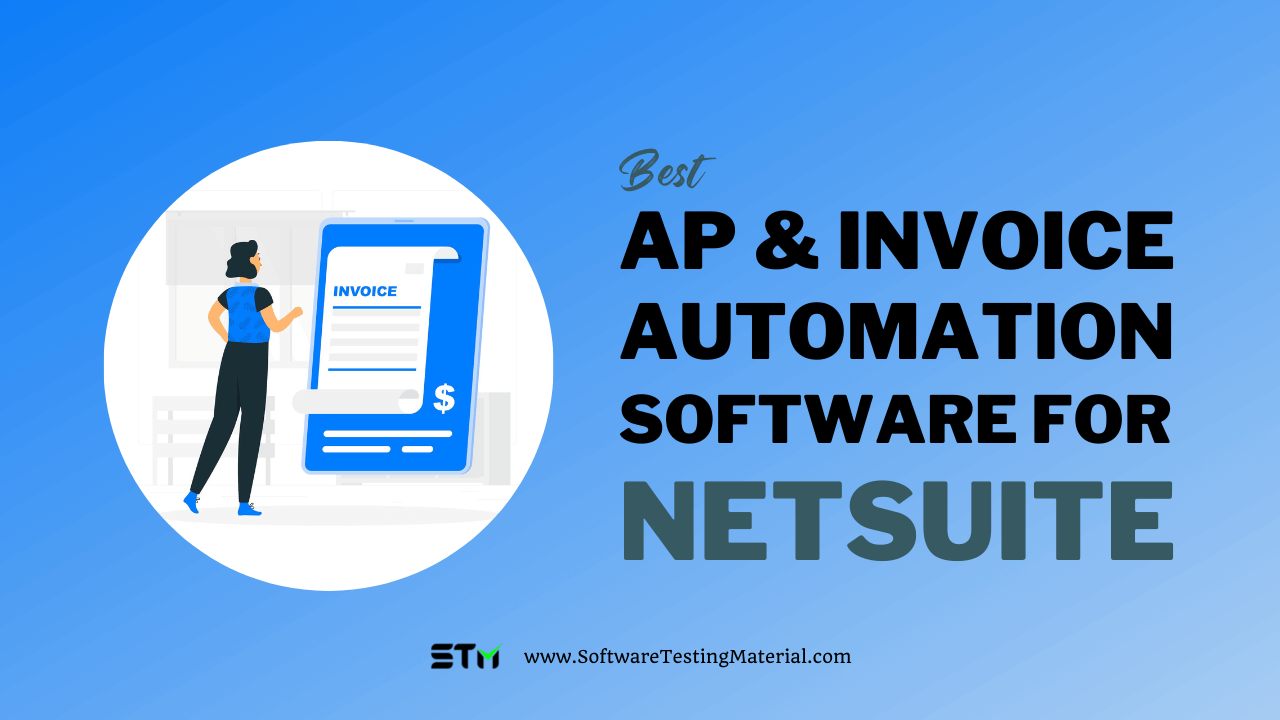 Pro Tip
Choosing the right AP and Invoice Automation for NetSuite for your business can be a difficult task. However, if you take the time to consider your needs, you can find the perfect tool for your business. When choosing an AP and Invoice Automation Software for NetSuite that best suits your business needs, you need to consider your budget, compare the features, how easy the integration is, read reviews, and ask for recommendations.
Market Trends
According to a study by Verified Market Research, the Global Accounts Payable Automation market was worth $2.24 billion in 2020 and is anticipated to grow at a compound annual growth rate (CAGR) of 10.16% from 2020 through 2028, eventually reaching $4.86 billion.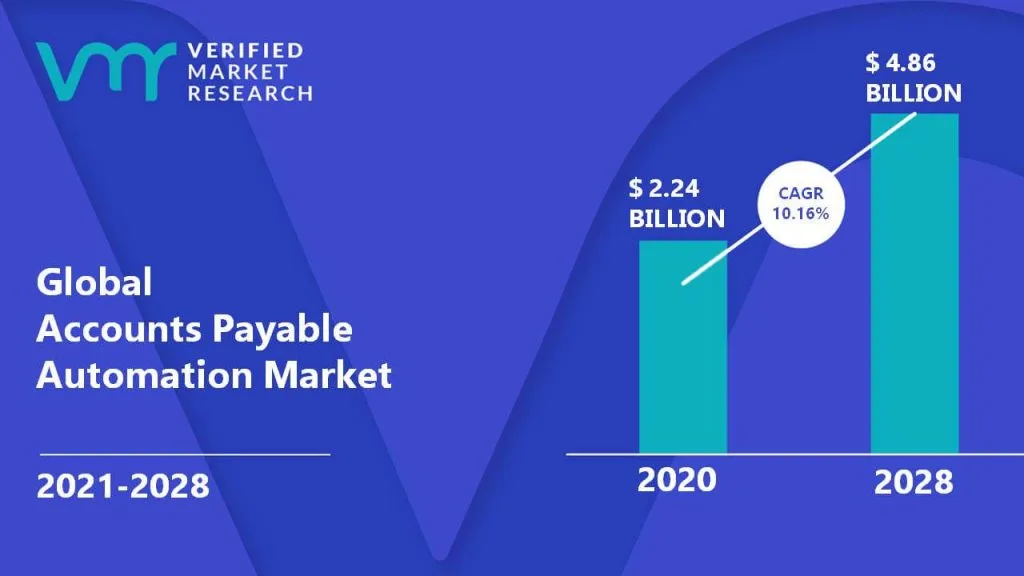 List Of The Best AP & Invoice Automation Software for Netsuite
Without further ado, let's get started!
#1. Pairsoft
Best for accounts payable, procurement, and fundraising teams eliminate inefficiencies and work more efficient.

Pairsoft.com is a highly useful automation tool. PairSoft makes it easy to automate the creation of purchase orders and invoice capture. You can also manage vendor relationships and company purchases with PunchOut and internal catalogs. It can locate what you are looking for by simply "tapling" the relevant documents together. 
PairSoft integrates seamlessly with trusted ERPs such as NetSuite, Intacct, and Blackbaud ERPs. This means that you won't need to switch between different tools in order to complete your work.
Features
The company's procure-to-pay and spend management software offers seamless ERP integration, enabling businesses to improve productivity and reduce costs.
With a single click, you can access your data history.
PairSoft's deep integration with ERPs and workflows can save businesses significant time and money. It eliminates the need for manual data entry and automates processes. 
Automated invoice entry includes scanning and capturing the invoice information and entering it into the AP invoice screen.
Verdict: Using PairSoft's powerful software, businesses can focus on the more impactful work. The software provides automation tools to manage the entire AP process. It can extract data from invoices via email, fax, scanner and route them to you for approval.
Pricing: You can get a quote for pricing details by contacting them.
#2. Docupeak
Best for automating every step of AP process.

DocuPeak is a cloud-based platform that enables rapid application development and configuration of AP processes. It let users create custom document management applications. This helps users automate processes such as accounts payable, contract management, supply chain, fulfillment documents, and more. 
Webiplex's DocuPeak document administration solution allows you to electronically manage all documents that are related to your business, as well as automate your routing process and approvals.
Features
Use Leverage Smart Document Recognition to extract key data, automate document indexing and data entry.
Automate routine documents, such as AP invoices, through a predefined role-based review and approval process. This includes notifications and escalation.
For synchronization and viewing of key documents, integrate all documents into the transaction in NetSuite.
Keep an audit trail of any document-based activity, including check-in, check out, and version control for changed documents.
DocuPeak's flexible application structure and flexible workflow capabilities help organizations create a flexible, scalable, and standardized application. The application's process tree design makes it easy for users to create, modify, and track applications.
Verdict: DocuPeak can easily integrate with NetSuite. This integration eliminates the need for manual data entry. It improves document visibility and streamlines approval workflows. It includes the functionality of building electronic workflows.
Pricing: Contact them for a quote.
#3. Stampli
Best for AP automation and invoice management.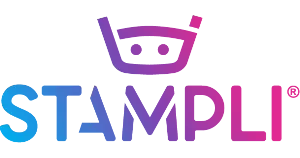 Stampli AP Automation provides an end-to-end platform for automating accounts payable, enabling full visibility and control over corporate spending. It's a self-service AP automation solution.
Whether you're looking for an AP automation solution for Netsuite or a separate cloud-based solution, Stampli is the way to go. The solution is easy to use, and users will find it very intuitive. It's cloud-based, so you can use it from any computer or device. With Stampli, you can eliminate untrackable email threads and track stakeholder conversations with ease.
Features
Stampli's API automation app is Built for NetSuite(BFN) certified. It offers an API integration that doesn't require any IT support. 
Stampli automatically syncs GL accounts and vendors from NetSuite. It also handles custom fields. After an invoice has been approved in Stampli, NetSuite automatically creates a vendor bill. After they have been processed and approved by Stampli, Stampli direct pay invoices are created in NetSuite.
Advanced capabilities include the ability to support single or multiple POs with adjustable line-level details. Real-time sync of receiving status is also possible. Direct Pay allows payments to be made using vendor credits or early payment discounts. These details are then updated in NetSuite. 
Stampli is available to NetSuite OneWorld customers. It also supports multiple subsidiaries and multiple currencies. 
Verdict: The AI-based platform helps streamline the accounts payable process and has earned the distinction of Leader Quadrant in the G2 Winter 2020 Vendor Landscape. Stampli's AP automation tool is a robust way to process and pay vendor bills for NetSuite customers.
Pricing: Contact them for a quote.
#4. Beanworks
Best for streamlining invoice approval management and start processing invoices faster.

Beanworks handles all phases of the accounts payable process, from electronic invoice capture to coding and approval. Users benefit from automated matching and AP inboxes, real-time invoice status updates, and remote approvals. In addition, Beanworks supports integration with Sage Intacct, Microsoft Dynamics GP, Xero, and NetSuite. Beanworks AP also has excellent integration with NetSuite.
Beanworks for NetSuite automates the process from invoice creation to payment execution. Its features enable organizations to automate key parts of the AP process, including advanced invoice routing, electronic payments, and automated communication. Beanworks AP is mobile-friendly and can approve POs from Android devices. The company's solution is designed to streamline AP workflows, while reducing costs and fraud risks. 
Features
To automate and monitor every step of your team's AP workflow, you can use custom rules. You can easily route invoices, POs, and payment approvals to your team members at the right time.
You can easily access the details of any payment, PO, or invoice in the cloud. You can accurately accrue liabilities in real-time and gain a better understanding of your vendor spending.
It provides a real-time and accurate report on your monthly accrual. 
Its digital invoice storage simplifies audits and helps you save time. You can search invoices by vendor name, GL code, amount, or other details.
Verdict: Beanworks helps streamline the entire accounts payable process and integrates seamlessly with NetSuite. It also allows you to create automated document approval workflows and capture documents in any format. It includes powerful features for creating electronic documents and paper trails. Whether you are managing a local or remote workforce, Beanworks will enable you to process invoices more quickly and efficiently.
Pricing: Contact them for a quote.
#5. Tipalti
Best for end to end payables services.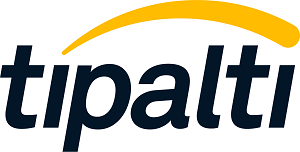 If you're looking to simplify your accounts payable process, consider using Tipalti AP Automation Software for your Netsuite-powered business. This software supports all aspects of the AP process, from supplier onboarding and account creation to international payment execution and payment reconciliation. It includes complete invoice management and payment platforms in several currencies.
Features
Reduce your time spent on vendor communications. Its integrated, intelligent vendor portal allows you to seamlessly integrate with suppliers and capture all data required to make them pay. This includes bank details as well as tax identification.
Paying your bills is easy. Bills for suppliers can be scanned using OCR via email or the integrated portal. Invoices can be approved by buyers in seconds via email. Your team can then get on with more value-added projects.
You can close your books quicker. It offers automated reconciliation of payments to NetSuite OneWorld and NetSuite OneWorld. This includes synchronization with entity-specific sub ledgers in real-time. This reduces the time and effort of exporting bank data into spreadsheets and then importing it into your ERP.
You can make bill payments with paper checks, ACH, wire transfers, PayPal, and eCheck to 196 countries and 120 local currencies – all from one single dashboard. 
Verdict: Tipalti will eliminate up to 80% of manual processes and reduce payment errors by 66%. Its comprehensive capabilities allow you to gain full control over your business, including visibility into all accounts, scale your operations rapidly, and significantly reduce your compliance risk.
Pricing: Contact them for details.
#6. Vision360 Enterprise
Best for integrating accounts payable process with core financial systems.
Vision360 is a cloud-based Accounts Payable (AP) automation software that integrates seamlessly with NetSuite. Powered by BlueCreek Software, it helps AP departments by providing an easy-to use, easy-to deploy AP Automation Solution. This connects the accounts payable process to any ERP system, including NetSuite. Vision360 Enterprise takes away the manual, non-essential tasks that can burden AP departments and cause companies to lose time and money.
Features
Vision360 makes audits easy and quick by providing access to any document that you require.
Disaster Recovery: Remote-based systems allow for disaster recovery and backups without putting extra strain on your IT resources.
It provides automatic software and security updates.
No capital expenditures: This remote AP Automation is a pay-as-you-go service that eliminates the need for hardware, software, and licensing.
Verdict: Vision360 Enterprise eliminates data entry. It creates efficiency reports immediately. This solution removes paper invoices from your AP process. It increases productivity and lowers labor costs.
Pricing: Contact them for details.
#7. Palette
Best for AP Automation & Invoice processing in NetSuite.

Palette for NetSuite AP and Invoice Automation solution automates critical business processes, including invoicing, payment management, and invoice approval. This modular cloud-based application is flexible, secure, and scalable. It also offers a full range of integration capabilities and features, such as automated invoice processing and workflow. In addition, it supports mobile, laptop, and email viewing. Its cascading matching system ensures that all invoice transactions are recorded accurately.
Features
It provides compliance with industry guidelines, like HIPAA, SOC 1, SOC 2, GDPR, and PEPPOL. 
Palette's automated accounting payable system matches vendor invoices with internal and external purchase orders, goods receipts, and all in one seamless process. This software automates the manual matching and searching, so staff can focus on higher-value tasks.
It allows you to view and approve invoices via email, mobile, or laptop.
It features a unique cascading matching mechanism.
Verdict: Palette makes audit processes faster. This solution will raise compliance standards across the organization. Its Archive & Audit capabilities provide a detailed, documented history of all invoice transactions.
Pricing: Contact them for details.
#8. Fast Four
Best for cloud-based NetSuite ERP solution.

With Fast Four for NetSuite, you can automate supplier invoices and credits with ease. With this powerful application, you can get rid of manual processes and eliminate error-prone manual entry. It also offers the ability to easily manage your outbound E-Invoices through XML imports. Whether you're a small business or a large enterprise, you'll benefit from Fast Four for NetSuite's suite of solutions.
Features
This tool is guaranteed to make NetSuite customers using credit cards more secure.
It automates the creation and reconciliation of all transactions, saving users hours of tedious work.
It allows you to view documents related to transactions in a split-screen mode.
Fast Four SFTP is an easy way to establish a connection with your SFTP server. No coding is required.
Verdict: This native solution is only made for NetSuite. It can recognize factors such as vendor layout, transaction data, and PO reference. These capabilities can reduce administrative effort and eliminate errors.
Pricing: Contact them for details.
#9. Paystand
Best for B2B payments platform.

Paystand streamlines your NetSuite payments process from invoice to reconciliation. This solution supercharges your cash cycle and helps you realize faster revenue operations. It also reduces reconciliation delays and lowers your total cost of capital while reducing customer churn. These benefits are vital for growing and scaling your business.
Features
It has built-in fee management controls like convenience fees that minimize swipe fees.
It enhances the payment experience by providing fee management controls and support to advanced NetSuite features such as OneWorld and SuiteCommerce Advanced.
Paystand's integrated payment system will allow your business to increase team productivity, cash flow management, and overall cost savings.
It processes all major credit and debit cards, ACH and eCheck payments, as well as bank payments at 0% fees.
Verdict: Paystand allows you to accept payments, streamline the collection and automate hours of manual A/R tasks, all without leaving NetSuite.
Pricing: Contact them for a quote.
FAQ's – AP And Invoice Automation For NetSuite
What is Netsuite used for?
Netsuite is a cloud-based enterprise resource planning (ERP) software suite that helps businesses manage their finances, operations, and customer relations. It offers a comprehensive set of tools for managing inventory, tracking sales and orders, reconciling accounts, and more. Netsuite also provides built-in business intelligence and reporting features, as well as integration with third-party applications like Pairsoft.
What is the best AP & invoice automation tools?
Pairsoft, Docupeak, Stampli, Beanworks, Tipalti, Vision360 Enterprise, Palette, Fast Four, Paystand are some of the best AP & invoice automation tools for Netsuite.
How is AP automation related to procurement?
Accounts payable automation can play a big role in improving an organization's procurement processes. By automating the invoicing and payments process, AP can help to ensure that invoices are paid on time and that vendors are paid promptly. This can help to improve vendor relations and make it easier to negotiate better terms with vendors. In addition, AP automation can help to reduce the amount of time and effort needed to process invoices and make payments. This can free up time for Procurement to focus on other tasks, such as identifying new suppliers and negotiating better deals. Ultimately, AP automation can help to improve an organization's bottom line by reducing costs and improving efficiencies.
Conclusion
As a business owner, you know that automating your accounting and payable processes can save you time and money. We've looked at the best tools for Netsuite users and compared some of the top AP automation software on the market.
The best tools for AP and invoice automation for Netsuite include Pairsoft, Docupeak, Stampli, Beanworks, Tipalti, Vision360 Enterprise, Palette, Fast Four and Paystand. Each of these software options have unique benefits that can save time and money while increasing accuracy and insights. It is important to consider your specific needs when choosing a tool for AP and invoice automation.
We hope this information was helpful and provides you with some insight into how you can automate your accounting processes for improved accuracy and insights.
Research Process – AP And Invoice Automation For NetSuite
Total time we spent on evaluating these tools: 48
Total tools evaluated: 16
Total tools finalized: 9
Related posts: