Best Tools For AP & Invoice Automation For Dynamics
Maintaining an efficient Accounts Payable (AP) and invoice automation process is essential for businesses. AP and Invoice Automation Software can save your business time and money.
Are you looking for the best tools to help with AP and invoice automation for Dynamics.
In this post, we will explore some of the most popular AP and invoice automation tools available for Dynamics users, and provide tips on how to choose the right one for your business.
Microsoft Dynamics (Enterprise Resource Planning or Accounting) software uses Microsoft SQL Server to store data. This flexible software gives you more control over your finances, inventory, and business operations. It also automates your entire invoice process.
It is a robust platform that is a combination of an ERP as well as a CRM. Dynamics integrates well with many other platforms allowing the users to get the much-needed results.
What are the benefits of integrating AP Processes with Dynamics?
Many companies still use manual processes for accounts payable. This increases the risk of costly errors and delays in payment posting. Integrating AP automation with Dynamics offers several key benefits.
#1. Efficiency
Automating accounts payable greatly improves efficiency and overall management of one of the most resource-intensive corporate activities. Invoices can be approved quickly and sent out in half the time by automating tedious manual processes.
#2. Accuracy
Eliminating manual processes can also reduce the chance of human error in accounts payable departments. This can lead to duplicate payments, misplaced invoices, and a significant time and effort spent correcting these errors. Automating accounts payable processes reduces the need for human intervention and increases their precision.
#3. Cost savings
Companies that spend less time in manual accounting and less time tracking down payment errors can realize significant cost savings. Automating invoice processing can reduce costs by up to 50%, with savings that will only grow over the course of a fiscal year.
#4. Compliance support
End-to-end automation helps ensure that company accounts payable processes are in compliance with current industry standards. This reduces the chance of receiving high-penalty non-compliance penalties.
#5. Security
AP automation technology supports the most advanced security measures. This ensures payments reach recipients promptly and securely while giving your accounting department peace of mind.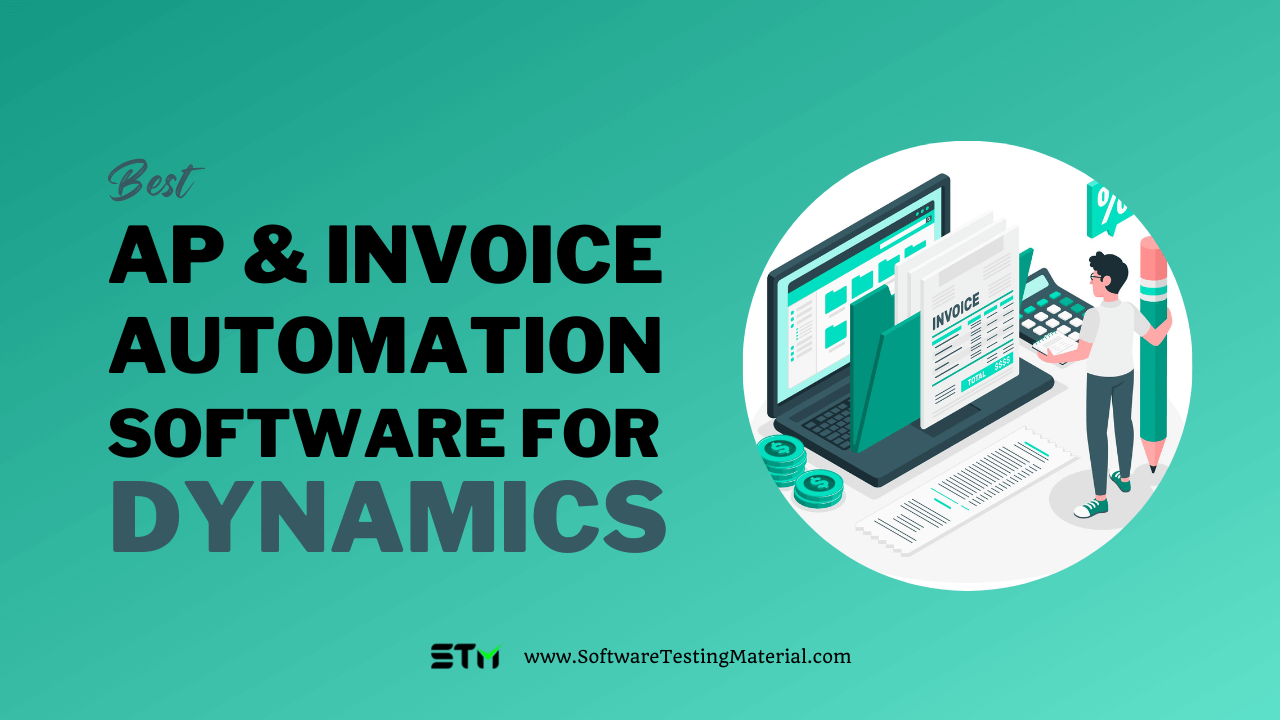 Pro Tip
Not all AP & Invoice Automation For Dynamics are created equal. Some have more features than others. Compare the features of different AP and Invoice Automation Solution for Dynamics to find the one that best suits your business needs. Before you purchase an AP and Invoice Automation Software for Dynamics, consider your budget, how easy the integration is, compare the features, read online reviews, and ask for recommendations. This can help you avoid purchasing a tool that is not right for your business.
Market Trends
According to Verified Market Research, the Global Accounts Payable Automation Software market was worth $1.81 billion in 2019. It is anticipated to grow at a CAGR of 10% between 2020 and 2027. By 2027, it is expected to reach $3.88 billion.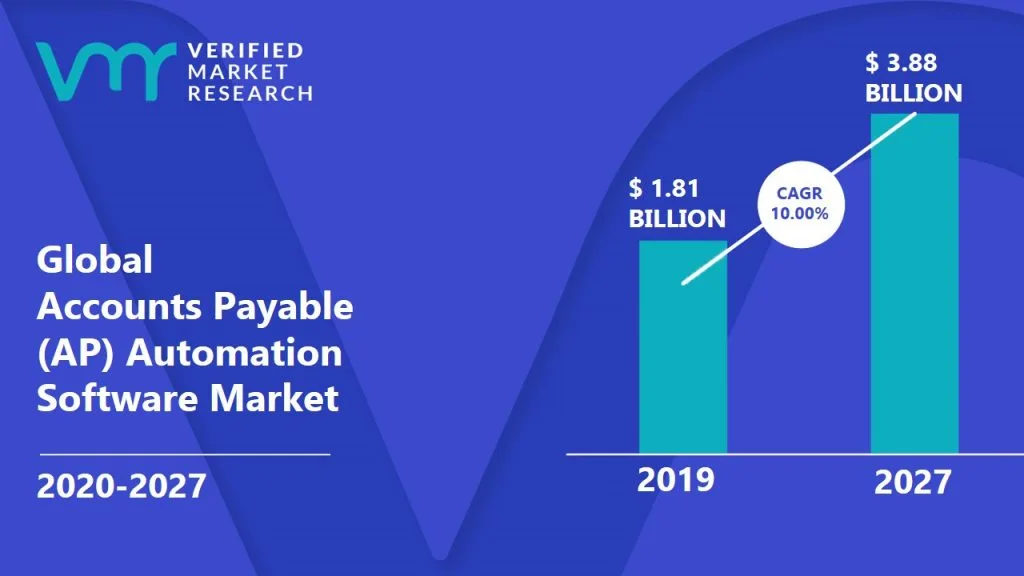 Comparison Of The Top AP & Invoice Automation Software for Dynamics
| Name | Logo | Best for | Pricing | Link |
| --- | --- | --- | --- | --- |
| Pairsoft | | Integrating with trusted ERPs like Microsoft Dynamics, Blackbaud, NetSuite, and Sage Intacct. | Contact for a quote. | Learn more |
| PaperSave | | Integrating with dynamics. | Contact for a quote. | Learn more |
| AvidXchange | | Automating the accounts payable process to boost efficiency, accuracy and speed. | Contact for a quote. | Learn more |
| Vision360 Enterprise | | Medium to large enterprises. | Contact for a quote. | Learn more |
| Easy Access | | Preventing payment frauds. | Contact for a quote. | Learn more |
| Hyland | | Increasing efficiency, eliminate manual data entry and improve cash management. | Contact for a quote. | Learn more |
| Centsoft by Rillion | | Those who need an automated process to handle AP problems. | Contact for a quote. | Learn more |
| SK Global Software | | Advanced banking and treasury automation. | Contact for a quote. | Learn more |
| Dooap | | Microsoft Dynamics 365 Finance and AX 2012. | Contact for a quote. | Learn more |
List Of The Best AP & Invoice Automation Software for Dynamics
Without further ado, let's get started!
#1. Pairsoft
Best for integrating with trusted ERPs like Microsoft Dynamics, Blackbaud, NetSuite, and Sage Intacct.

PairSoft integrates with Microsoft Dynamics 365 Business Central, making it easier than ever to manage customer information and documents. This integrated solution will boost the productivity of your company and make it more customer-centric.
Features
PairSoft's OCR technology scans paper and online files and extracts the data directly into your ERP. Machine learning first validates and intercepts data from documents to flag and escalate exceptions. The data is then encrypted, transferred, and stored in your central repository. You'll have fewer errors, your database will be more secure, and your team's productivity will increase without increasing your staff. These are all tightly integrated into your ERP.
PairSoft's integrated electronic workflow management simplifies and automates all aspects of AP, from start to finish. It can be done within your ERP. OCR technology and powerful machine learning combine to provide hidden insights, patterns, templates, and other tools that can be used to improve document workflows.
Document scanning software from this program can quickly identify vendor, date, and currency. It also has the ability to scan documents quickly. It can also recognize logos and barcodes.
Verdict: PairSoft integrates with Microsoft Dynamics GP, SL, and NAV to save hours of data entry and invoice management for businesses. It will boost your organization's agility by simplifying AP and business processes such as purchase orders, sales orders, vendor invoices, and approval workflows.
Pricing: Contact them for a quote.
#2. PaperSave
Best for integrating with dynamics.

PaperSave is another great AP & Invoice automation tool for Dynamics. They aim to transform the business manual processes with the help of Dynamics into an electronic workflow. It provides secure, on-screen access to documents, eliminating the time and expense of manual filing. With integrated email and fax integration, PaperSave helps users send and receive documents from virtually any device. 
Its Auto-Entry module enables users to automatically fill out reports and forms. Moreover, PaperSave keeps track of every change to documents. The resulting electronic files are easily accessible from anywhere in the organization.
Features
PaperSave is available as a web application, mobile app, and on-premise software. The mobile app enables employees to access documents on the go and upload documents with their mobile phones. This makes PaperSave an ideal tool for teams working remotely and collaborating online.
PaperSave makes it easy to capture invoices in any format that you choose, including email and fax. The smart OCR engine of PaperSave allows the tool to instantly read new invoice formats and extract the relevant data.
It offers various automation tools for invoice processing, such as document import, validation, sending approved AP transactions to dynamics, extracting data to create AP transactions, and routing invoice files according to your rules.
Verdict: PaperSave makes managing accounts payable much easier than it used to be. It is one of the most powerful AP automation tools you can find for Dynamics. It automates invoice processing, makes it easy to retrieve old and new records, and has impeccable data security.
Pricing: Contact them for a quote.
#3. AvidXchange
Best for automating the accounts payable process to boost efficiency, accuracy and speed.

If you're looking to streamline your accounts payable process, AvidXchange can help. The cloud-based software automates invoice processing, using OCR technology to read invoice data and automatically code it to your company's specifications. It then delivers invoices to approvers and moves them through the payment process, displaying their status on a dashboard. Your accounts payable team will never have to worry about missing an important invoice again.
The company's AP automation solution uses AI-based algorithms and machine learning to process and match invoice data. It automates account payable lifecycle stages, such as raising purchase orders, making payments, and remitting invoices to the correct parties. In addition, it integrates with more than 150 accounting systems, including Sage Intact, QuickBooks, Oracle NetSuite, Microsoft Dynamics, and more. It will provide visibility into hidden costs and simplify the processes.
Features
Its four main modules include invoice processing, bill payment, purchase order management, and utility bill management. Each of these modules has its own set of tools for automating processes. These benefits include reduced processing costs, increased productivity, and a lower risk of error.
It offers e-billing software. This software allows you to receive, track, and approve invoices with just a few clicks. 
AvidXchange automatically collects information from electronic invoices sent by vendors via email or the internet. Vendors receive email confirmations once invoices have been received. If vendors work only with paper invoices, they can submit them using a secure lockbox and convert them to electronic format. Users will then be able to access all their invoices electronically.
AvidXchange allows vendors to be paid electronically while maintaining their existing approval workflows. You can customize payment approval workflows with multiple approvers or step-level approvals. You can view payment and approval statuses at any time. AvidXchange also allows users to create more than 50 reports and create custom reports. These include missing invoice reports and accrual reports.
It reduces the risk of fraud through the electronic management of sensitive supplier bank account data.
Verdict: AvidXchange streamlines the process from tedious invoice processing to auditing activities. The software also has a 45-day installation guarantee. The best thing about AvidXchange is that it includes a free trial. 
Pricing: Contact them for a quote.
#4. Vision360 Enterprise
Best for medium to large enterprises
You can capture hundreds of thousands of supplier invoices per day with Vision360 Enterprise. Its unique technology allows you to scan invoices without the need for expensive OCR software or templates. Vision360 Enterprise can integrate with your existing ERP system to capture invoice data. Its powerful features also enable you to analyze large volumes of data.
It enables businesses of all sizes to achieve savings through AP invoice automation, eliminating the high cost of manual processing. Unlike the traditional accounting system, Vision360 Enterprise eliminates errors and manual invoice processing, allowing businesses to focus on other business objectives.
Features
It simplifies data archiving and reporting. With a 360-degree view of all supplier invoices, users can review, approve, and manage invoice data in a single platform. Invoices exceeding the approval threshold of one user will escalate to the next authorized approver.
With Vision360 Enterprise, you can manage payments from anywhere, anytime, with the help of a single, intuitive interface. Its cloud-based architecture allows users to customize reports, integrate with enterprise applications, and make mobile payments with an app.
Vision360 Data Capture virtually eliminates the need for manual data entry by eliminating the need for expensive OCR software. Vision360 Data Capture also saves time on the backend, as it eliminates manual data entry, filing, and retrieval. All of these benefits combine to reduce your Accounts Payable costs by up to 70 percent.
Verdict: Vision360 Enterprise makes accounts payable paperless and maintains electronic invoice data. It seamlessly integrates with Microsoft Dynamics 365 and provides many other highly-utilized tools. It provides users with several useful tools that make it a powerful AP automation solution. This solution is easy to use, allowing mobile approvals and sending processed invoices straight to Dynamics. 
Pricing: Contact them for a quote.
#5. Easy Access
Best for preventing payment frauds.

Easy Access integrates with Microsoft Dynamics. It extracts data from the Microsoft Dynamics master data to cover vendor and purchase order details. Its data capture and enhancement of invoice data and workflow consistently outperform the features in Dynamics. The outcome is that more invoices get processed touchless, saving time and money. Easy Access for Dynamics reduces the need to use paper by electronically capturing and routing invoices throughout the entire AP process. This is done using artificial intelligence (AI) and intelligent data extraction. Manual data entry is eliminated, while data precision is significantly improved.
Features
Easy Access maintains an invoicing system for purchase orders and not-purchase orders. This provides total visibility of the entire AP process with full workflow history, allowing you to meet compliance and audit requirements quickly.
Invoices digitally captured
Automated tools to route invoices from capture through approval and export to Microsoft Dynamics.
To assist you with the audit process, it maintains a complete history of your workflow.
Verdict: Easy Access is a highly recommended AP & Invoice automation tool for Dynamics. It is an easy-to-use tool for automation as well as reporting and analytics, data maintenance for audit, seamless integration to Microsoft Dynamics GP, and many other uses.
Pricing: Contact them for a quote.
#6. Hyland
Best for increasing efficiency, eliminate manual data entry and improve cash management.

Hyland is an industry-leading content platform that can transform your department by providing an automated solution for accounts payable. With ntelligent data capture, workflow automation, and seamless integration to your enterprise resource planning system (ERP) like Dynamics, it will help you improve visibility, control, and efficiency at every stage of your accounts payable process.
It offers industry-leading integration skills and can help you increase the value of your financial applications and ERP solution to achieve your accounts payable automation goals. Hyland's solutions are compatible with all major ERPs to increase efficiency, streamline productivity and make it easy for you to access important information anywhere and anytime.
Features
It centralizes critical business content, drives it through processes, and delivers relevant information when needed. 
Based on their individual roles and needs, staff can be granted or denied access to certain documents and systems.
Keep track of activity for team members both within and outside the AP department.
You can make real-time modifications to your processes without IT intervention.
Automate document retention to keep a complete audit trail.
Verdict: Hyland's accounts payable automation solutions are customizable for your department and scalable for your enterprise. Its Content Services approach allows you to select modules and functionality in order to build a customized accounts payable document management solution for your business. Once you have automated your AP department, you can expand our solutions to other content-heavy departments such as Legal, Human Resources, and Legal.
Pricing: Contact them for a quote.
#7. Centsoft (Acquired by Rillion)
Best for those who need an automated process to handle AP problems.

Centsoft AP Automation For Microsoft Dynamics was designed with accounts payable in mind. It allows your staff to approve workflows, automate invoice processing, and match POs. It's fully automated accounts payable system matches vendor invoices with internal or external purchase orders and goods receipts in an effortless process.
Features
It offers AI and capture automation that allows data to be intuitively extracted from paper and electronic invoices with 95% accuracy for paper and 100% for electronic formats. It eliminates manual data entry and manual errors as well as missed invoices.
Centsoft's invoice data collection solution will reduce the need for paper invoice handling. The data can be captured quickly and efficiently, regardless of whether invoices are sent in paper or electronic format. It is possible to completely eliminate the need for manual data entry.
Rillion's account payable software integrates seamlessly with existing accounting systems, streamlining both the PO- and Non-PO invoice approval processes.
Verdict: Centsoft integrates with Dynamics 365 & GP using Binary Stream's Multi-Entity Management. MEM allows organizations to have real-time consolidated reporting across multiple entities or business units. It also provides centralized transaction processing and scalable cybersecurity measures. Centsoft provides a complete accounting payable automation solution for Dynamics 365 & GP, with MEM to optimize AP operations.
Pricing: Contact them for a quote.
#8. SK Global Software
Best for advanced banking and treasury automation.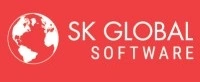 SK Global Software for Dynamics automates the entire AP process. Accounting departments will be able to enjoy greater speed, profitability, and efficiency in managing their critical accounts payable workflows. They can also feel confident that industry-leading technology solutions are supporting their financial activities.
Features
SK Global Software supports payment transactions, allowing for quick, secure, and accurate payment posting.
Automated tools scan paper invoices, add them to the workflow, and import them into Microsoft Dynamics 365.
The approvers receive automated emails.
Let the AP team look at the insights regarding invoices, historical data, pending approvals, and more.
Administrators can make any changes to the invoice processing process at any time.
Verdict: SK Global Software has over 1600 customers in different industries and is a trusted provider of automation solutions for accounts payable. It offers end-to-end automation solutions for accounts payable, such as the scanning of paper invoices, automated workflows according to your requirements, as well as sending emails to approvers.
Pricing: Contact them for a quote.
#9. Dooap
Best for Microsoft Dynamics 365 Finance and AX 2012

Dooap is a mobile-first, cloud-native AP automation solution built specifically for Microsoft Dynamics 365 Finance and AX 2012.
Features
Its Optical Character Recognition (OCR) feature recognizes the characters and keywords in paper and PDF invoices. With this, you have full control of receiving and digitizing the invoices.
It also provides an outsourced Mailroom & Capture service.
Dooap also offers Capture as a Service (CaaS) feature, which is a fully outsourced turn-key service. It frees up your company from time-consuming manual invoice work.
Verdict: Dooap is a great AP & invoice automation tool that can handle invoices, including invoice receiving, preparation, conversion to pdf, data capture, data correction, and invoice template maintenance.
Pricing: Contact them for a quote.
FAQ's – Best AP And Invoice Automation Software
What is Dynamics 365 used for?
Dynamics 365 is a cloud-based enterprise resource planning (ERP) and customer relationship management (CRM) solution, along with productivity applications and AI tools. It's designed to help businesses manage their finances, sales, marketing, customer service, and operations.
Dynamics 365 is used by businesses of all sizes, across a variety of industries.
Dynamics 365 can be used to automate and streamline business processes, improve customer engagement, and make better decisions.
Dynamics 365 can be customized to fit the specific needs of any organization, making it a versatile and powerful tool for businesses of all types. Whether you're looking to improve your financial management, sales and marketing efforts, customer service operations, or overall business efficiency, Dynamics 365 can help.
What is AP automation?
AP automation is a process whereby accounts payable tasks are automated through the use of software and technology. This can include automating the processing of invoices, payments, and other AP-related tasks. Automating AP can help to improve efficiency and accuracy in the accounts payable process, as well as reducing the amount of time and resources required to manage AP tasks.
What is the best accounts payable automation software?
Pairsoft, PaperSave, AvidXchange, Vision360 Enterprise, Easy Access, Hyland, Centsoft by Rillion, SK Global Software, Dooap are some of the best AP & invoice automation tools for Dynamics.
Why do we need AP automation solutions?
There are many reasons why businesses need AP automation. Perhaps the most important reason is to improve efficiency and save time. With AP automation, businesses can manage their invoices and payments more quickly and easily. This can free up time for other tasks, such as expanding the business or developing new products and services.
Another reason why businesses need AP automation is to improve accuracy. With manual invoice processing, there is always the potential for human error. This can lead to incorrect payments, which can be very costly for a business. AP automation can help to eliminate errors and improve accuracy.
Finally, AP automation can help businesses to improve their cash flow. When invoices are processed manually, it can take a long time to receive payments. This can tie up a business's cash flow and make it difficult to meet other financial obligations. AP automation can help to improve cash flow by reducing the time it takes to receive payments.
Overall, there are many reasons why businesses need AP automation. AP automation can improve efficiency, accuracy, and cash flow. It can also free up time for other tasks. If you are considering AP automation for your business, be sure to consider all of the benefits it can offer.
What is invoice processing automation?
Invoice processing automation is the use of technology to streamline and automate the invoicing process. This can include automating invoicing systems and workflows, as well as integrating with other business systems such as accounting software. Invoice processing automation can help businesses save time and money by reducing manual invoicing tasks and increasing efficiency.
Some of the benefits of using invoice processing automation including reduced data entry errors, improved efficiency, improved cash flow, improved customer satisfaction.
Conclusion
The best tools for AP and invoice automation for Dynamics can save time, reduce errors, and improve accuracy. Integrating AP processes with Dynamics can provide a number of benefits, such as increased efficiency and accuracy, improved customer service, and reduced costs. There are many options when it comes to choosing an AP or invoice automation tool for Dynamics.
The best tools for AP and invoice automation for Dynamics are Pairsoft, PaperSave, AvidXchange, Vision360 Enterprise, Easy Access, Hyland, Centsoft (Acquired by Rillion), and SK Global Software. Each of these software options offer different benefits that can be tailored to your specific needs.
It is important to do your research before deciding on a tool in order to find the one that will work best for you and your team.
Research Process – AP And Invoice Automation Tools For Dynamics
Total time we spent on evaluating these tools: 48
Total tools evaluated: 16
Total tools finalized: 9
Related posts: